---
The Patriot line of rifles has been around since 2015 and has earned a reputation for good accuracy and reliability for a very budget-friendly price.
Recently, Mossberg had a varied group of media folks out to Gunsite to check out their new addition to the lineup, the Patriot LR Tactical.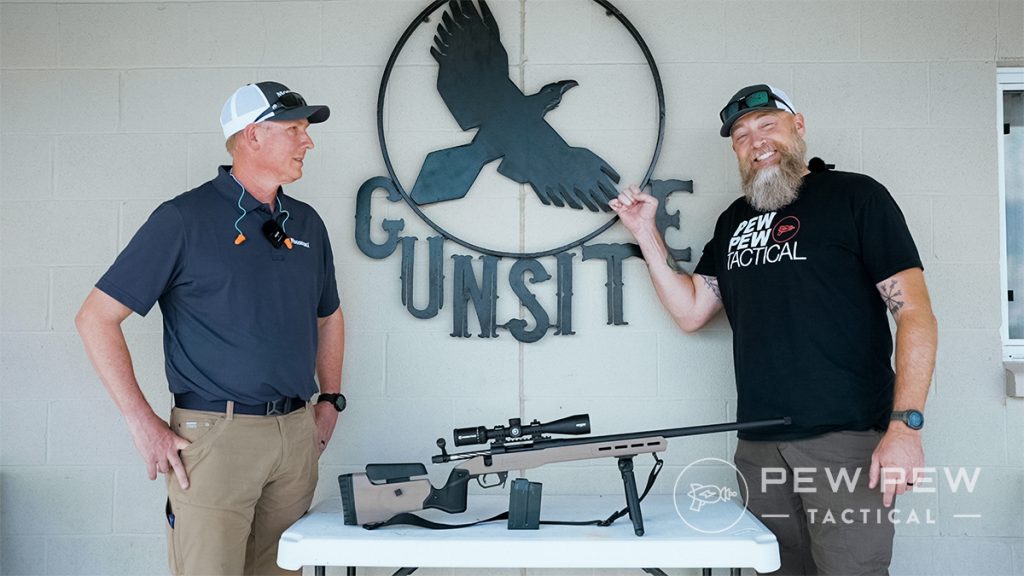 The LR Tactical was designed for those interested in long-range shooting and offers a feature set to support achieving those longer distances.
It takes a blend of attributes in order to create a rifle capable of shooting long distances accurately. Was Mossberg able to pull it off with the new LR Tactical?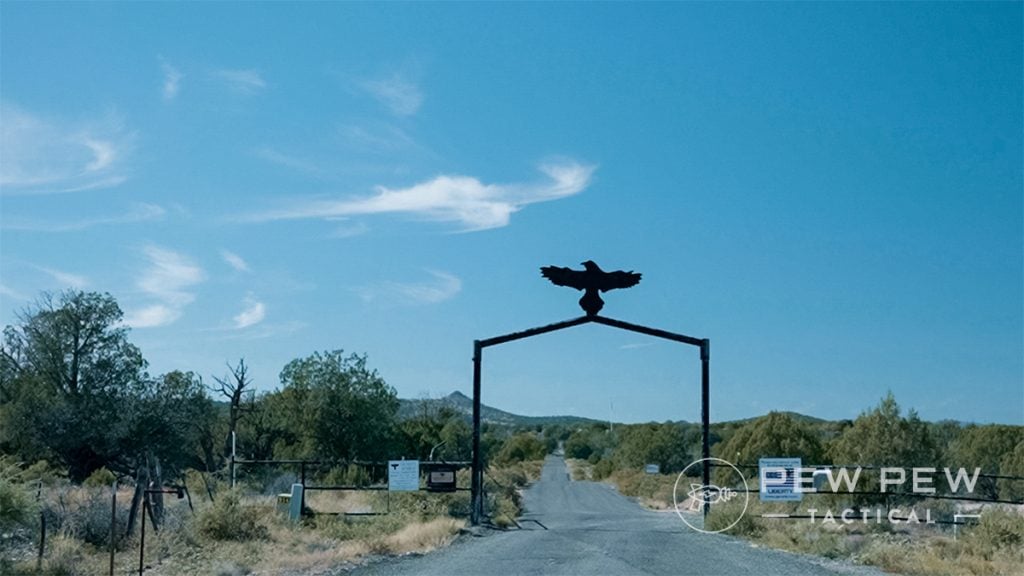 Let's find out! We'll look into some specs, features, pros and cons of this new rifle from Mossberg.
Note: this is a first look since Mossberg has made some design changes to the final models launching later this year. We'll have a full review of those models in the future!
Table of Contents
Loading...
Mossberg Patriot LR Tactical At a Glance
Pros
MDT chassis
Very ergonomic
Price
Cons
The Bottom Line
This rifle is accurate and has a lot of the nicer features you really want to see on a platform dedicated to long distance shooting. It's a great value for the price.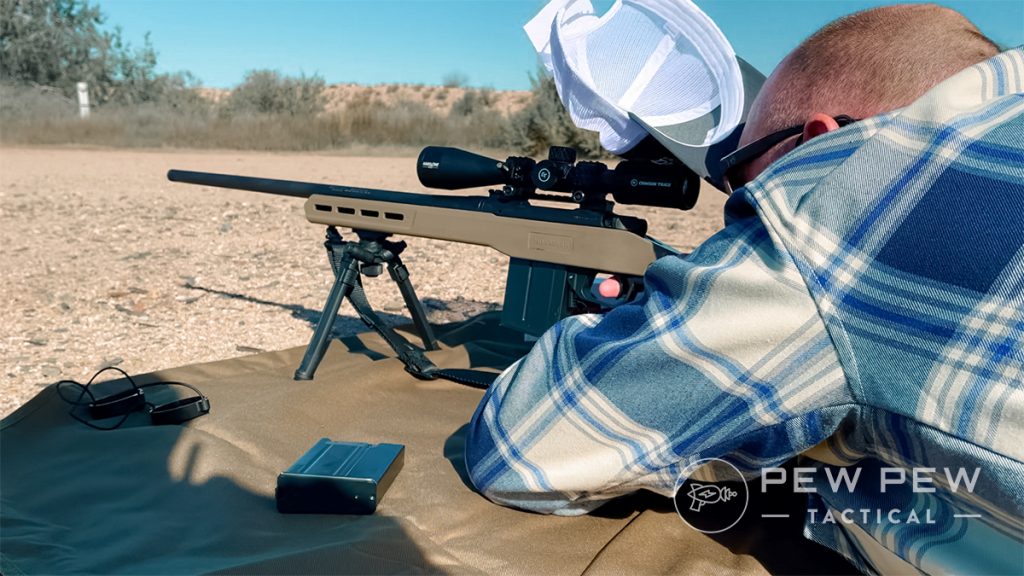 Specs & Features
Specs
Caliber: 6.5 PRC
Capacity: 7+1
Action: Bolt
Length: 42"
Barrel Length: 24"
Weight: 9.4 lbs.
Features
Adjustable MDT stock
Aluminum V-Block bedding
Threaded barrel 5/8″-24 TPI
Source: Mossberg
Background
Mossberg has been around since the early 1900s, and it's a brand many people associate with shotguns. Although this impression is not mistaken, the brand has been making other kinds of firearms for a long time.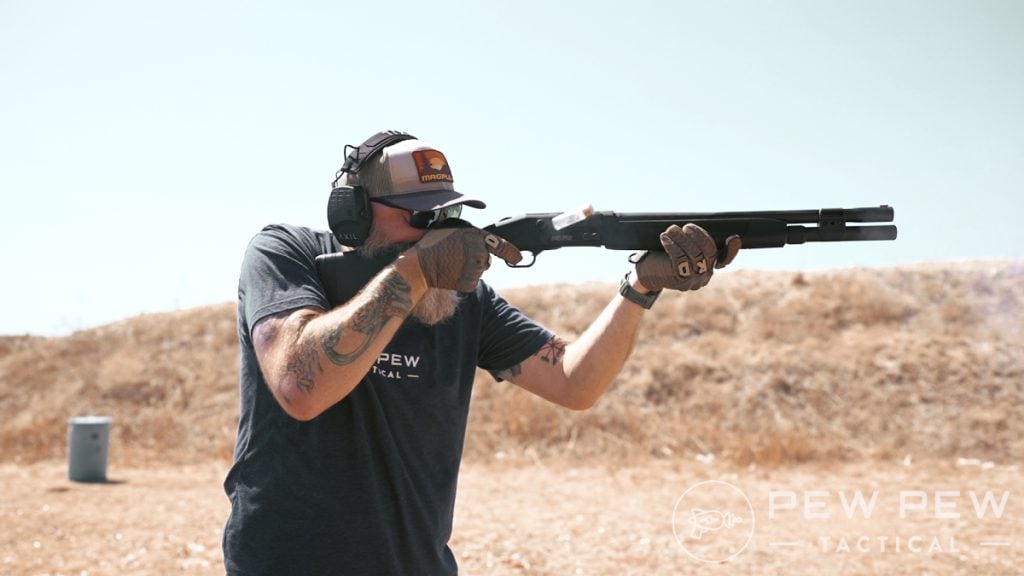 The Patriot rifle, released in 2015, was a fine example of Mossberg's diverse manufacturing capability. It came in several models and calibers.
Now, the LR Tactical expands that line cleanly into long range shooting. It serves nicely as an entry point for those curious about the sport, without breaking the bank.
Who Is It For?
As mentioned, anyone wanting to consider getting into shooting long distance should consider this rifle. At the listed price, it's a great jumping off point.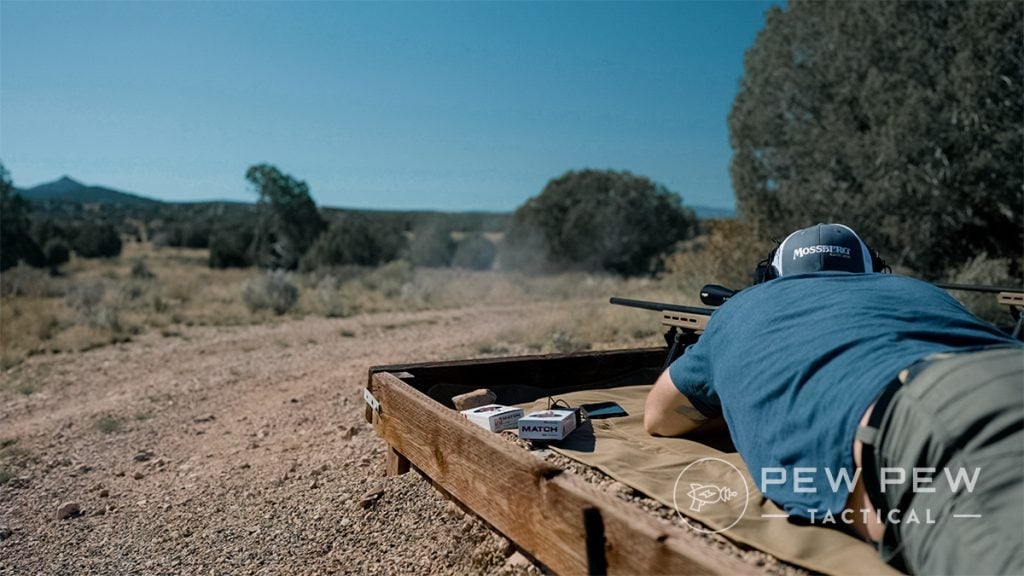 You have to keep in mind that your optic is going to need to be somewhat expensive in order to achieve long distances, so being able to pay a little less for the rifle up front helps.
There will be other expenses too like a bipod, bags, or some kind of rest.
Fit & Feel
The LR Tactical is a bit heavy when kitted out with everything, and that's just fine. It feels a little more like artillery in that respect — it's weightier and not supposed to move.
The main surfaces I interacted with, the stock, grip, buttstock, and cheek piece, were all plastic but were comfortable and well textured. The grip in particular had a nice texture, an almost vertical angle, and a nice valley before moving on to the butt stock.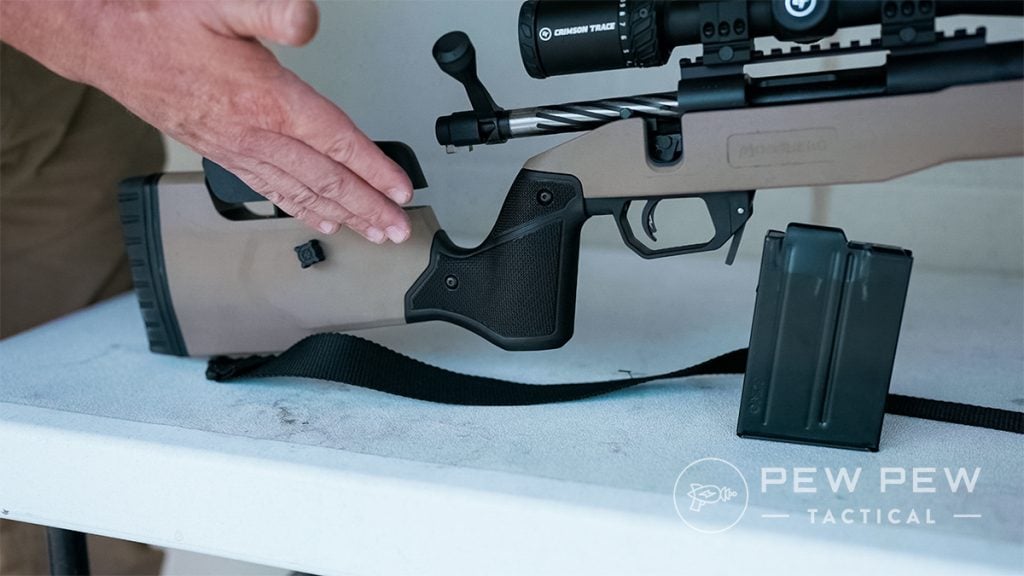 The bolt handle was a fine size and shape and the fluted bolt itself tracked nicely during each throw. With a simple twist of a knob, I was able to release and raise the cheek rest to a comfortable position for me.
The trigger was outstanding, I liked the curve of the bow and while I didn't have a gauge with me on the range, I'm guessing it broke around 3-4 pounds. It's adjustable in a range between 2 and 7 pounds.
How Does It Shoot?
Crimson Trace was on site and generously capped each LR Tactical with their Hardline 4-16x42mm scope, mounted to the 20 MOA Picatinny rail.
These provided clear magnification and enabled us to stretch the legs of the 6.5 PRC.
399
at Sportsman's Warehouse
Prices accurate at time of writing
Prices accurate at time of writing
After zeroing, we shot groups at 100 yards while laying prone on shooting mats. We used Magpul bipods and shooting bags to support the rear.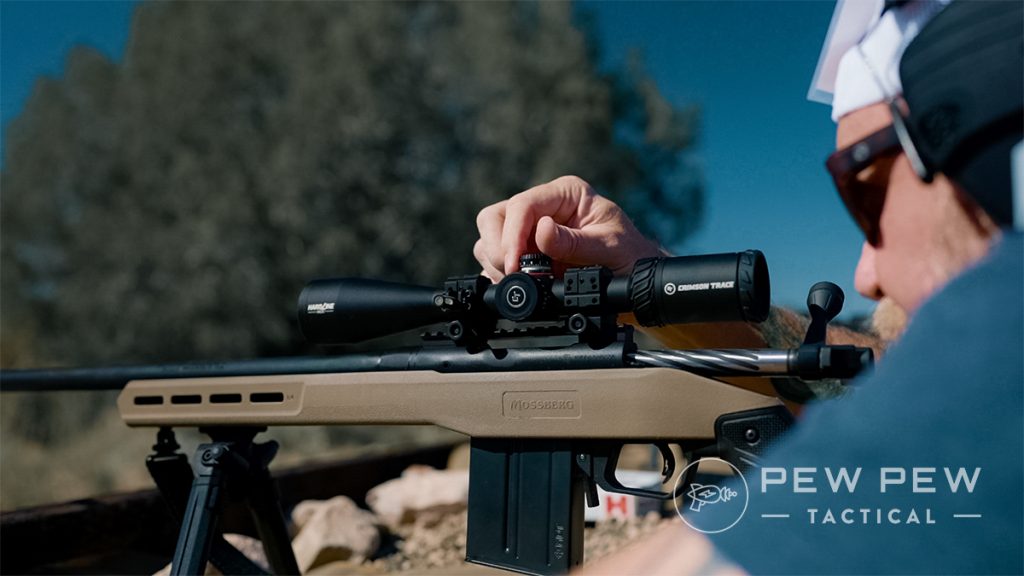 I had not fired 6.5 PRC before but am a huge fan of 6.5 Creedmoor. The recoil was fairly significant, but certainly manageable.
By the time I'd warmed up to the gun, my best 3-shot group was around a half-inch, all touching. I only had a few minutes to enjoy that before we moved on to another long-distance range further out in the desert.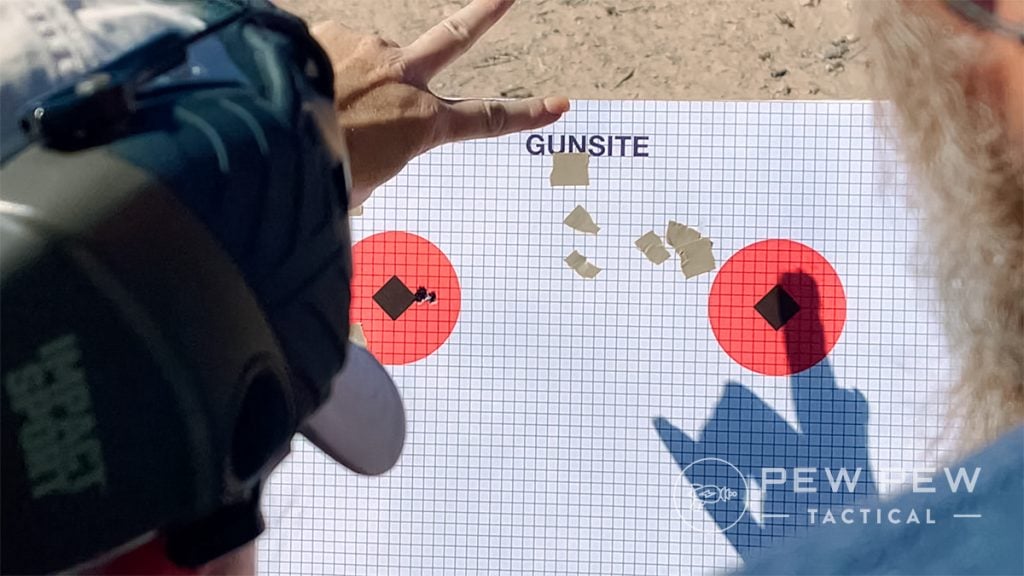 Here, we were treated to a series of steel targets staggered out at progressively greater distances. With excellent wind calls from the Gunsite instructors, we worked our way out to shooting 600 yards.
I didn't miss at any distance, a testament to the rifle and the wind calls. Another group of shooters got out as far as 700 yards, solidifying the rifle's accuracy in my mind.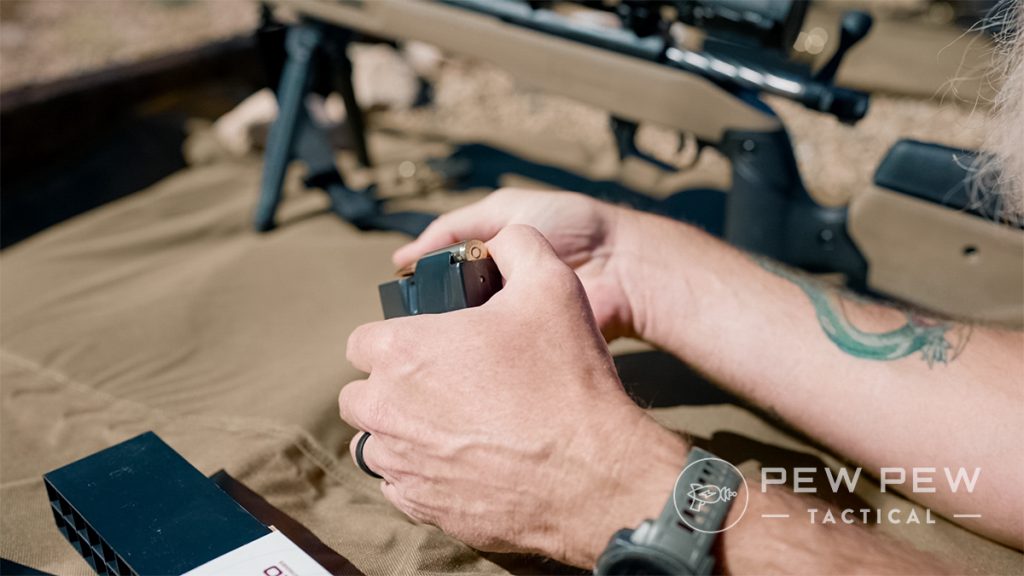 About the only problem I experienced was getting the MDT mags we used to seat.
A few times, I had an issue getting a solid pairing and had to work with it, though this improved over time.
What Sets it Apart?
This is an MDT chassis rifle that is designed for long distance. That alone puts it into a rather elite category.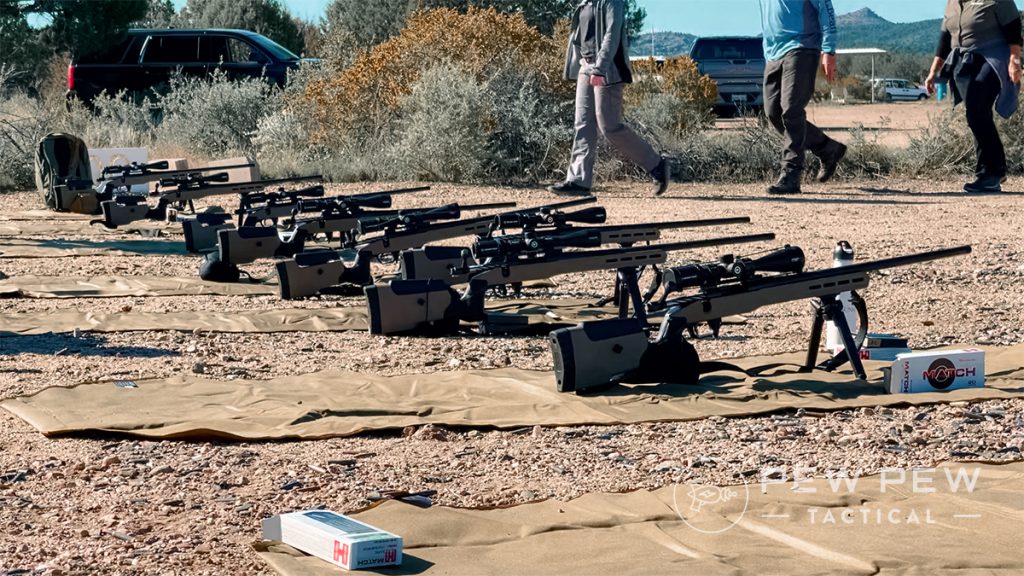 However, shooters typically have to spend quite a bit to get into this arena, whether you intend to compete in Precision Rifle Shooting (PRS) competitions or are simply looking to really shoot a long way.
The Patriot LR Tactical grants shooters entry into these esteemed halls at just over $1,000.
By The Numbers
Other than the magazine issue, which was resolved with use, I had no malfunctions of any kind.
The LR Tactical is supremely adjustable. Shooters can change length of pull by adding spacers, and comb height by as much as two inches.
This is easily a sub-MOA gun. My best group was around half-MOA.
Shooters can add accessories on the MLOK sections on the front of the stock, placed at six, twelve, and nine o'clock. There are sling studs, and you can add a suppressor on the threaded muzzle too.
All three chamberings of the LR Tactical have an MSRP of $1,085. Its not yet out so no idea what the street price will be.
Upgrades for Patriot LR Tactical
For a rifle like this, you're going to need some good glass. The Hardline 4-16x42mm from Crimson Trace was a nice touch and had plenty of adjustment to allow us to start the march out to longer distances.
399
at Sportsman's Warehouse
Prices accurate at time of writing
Prices accurate at time of writing
And since stability is the name of the game, the Magpul MOE bipod was a nice addition too. It's sturdy, allows a wide range of adjustment, and doesn't add a whole lot of weight.
85
at Brownells
Prices accurate at time of writing
Prices accurate at time of writing
Final Verdict
There is something very satisfying about shooting long distances. It's unfortunate that there is very often a hefty price tag associated with that capability.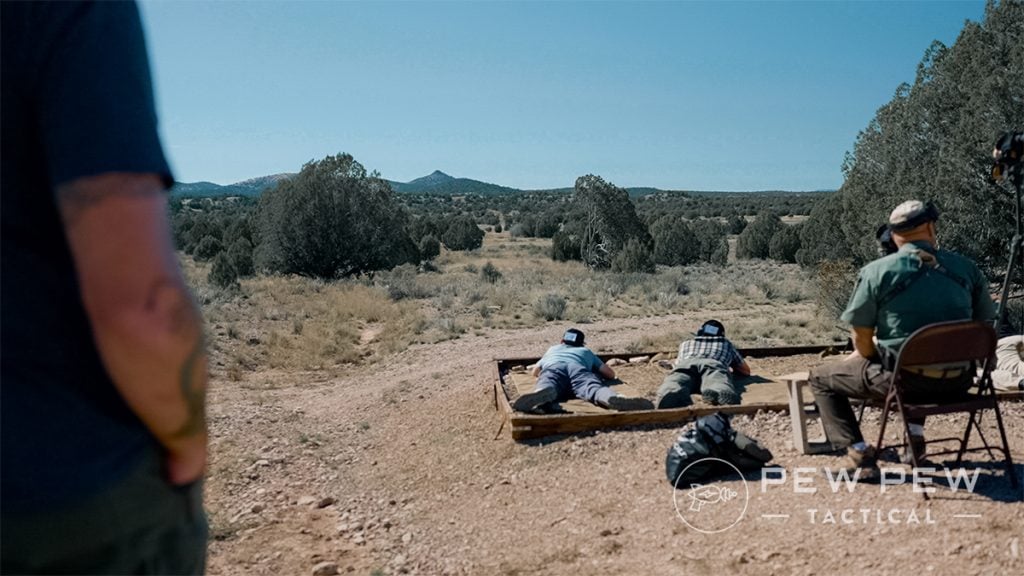 The Patriot LR Tactical seems to offer a great feature set that allows shooters to customize the rifle to best suit them. What's even better, the cost is very reasonable for what you're getting.
One final note is how cool it was working with the folks at Mossberg. They took our feedback and implemented it into the final released version…which we will have a full review of later. So stay tuned!
The Patriot LR Tactical should be hitting stores some time in February.
Will you be picking up a Patriot LR Tactical? Let us know in the comments below and for information on getting started in PRS, be sure to check out our [Guide] Precision Rifle Competition for Beginners!