The Expendables movies won't ever win an Oscar, but they are some of my favorite guilty pleasure flicks.
Though they are over-the-top action movies they're filled with a charismatic cast, firefights, and of course, lots and lots of guns.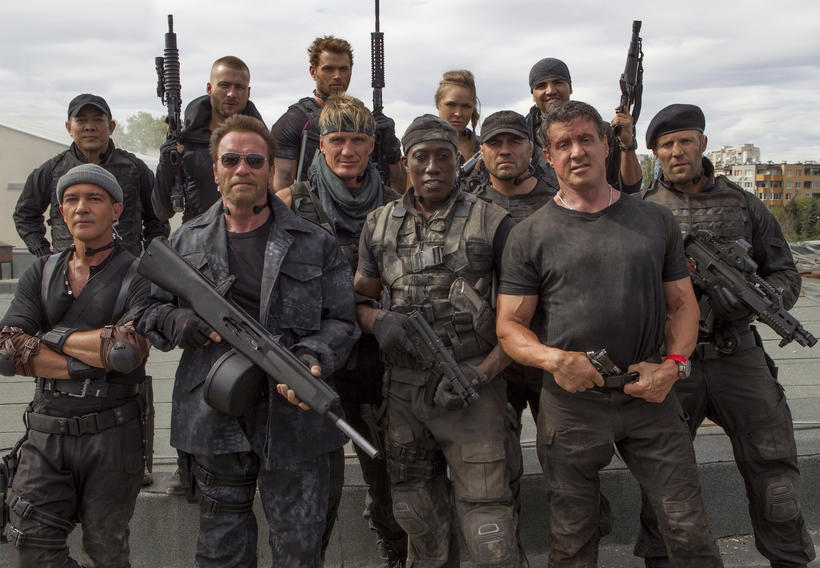 Honestly, some of my favorite guns and action stars pop up in the film.
We get Stallone (who also directs the first film), Willis, and Schwarzenegger. Heck, we even get Chuck freaking Norris and Van Damn in these movies.
And each consecutive film just adds more action stars. The star-studded casts wield star-studded guns.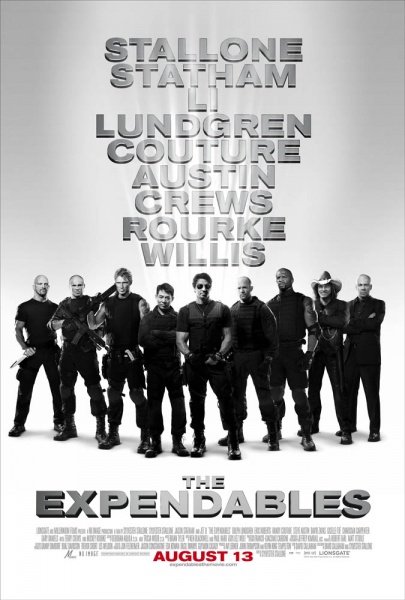 Guns also take center stage too with the Noveske Diplomat, the Barrett M107, the Serbu Super Shorty, The HK USP, and so many more show up and show out in the hands of heroes and villains.
But as a shotgun guy, one particular character appeals to me…
Terry Crew's character Hale Ceasar is my icon in these movies.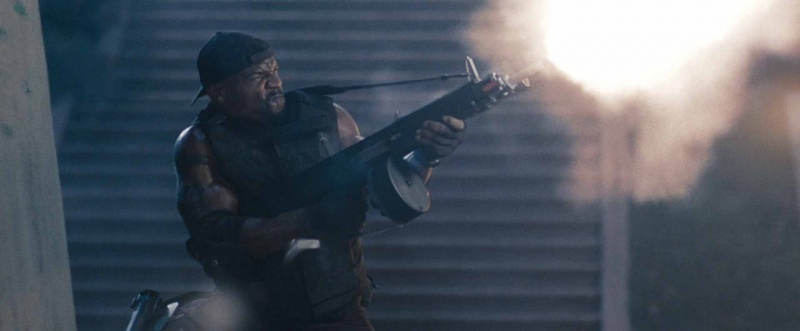 He loves shotguns, and we see him rock and roll with a Saiga 12, a Benelli M4, and of course, the AA-12.
Although also a machine gunner in a past life, I can respect him wielding the M134 Minigun by hand, and funny enough, the ammo lasted about 10 seconds. 
Have Gun Will Travel
The Expendables films follow a group of elite mercenaries through their various adventures. In the first film, we have the team heading to South America.
The tattooed, leather-and-Ed-Hardy-clad soldiers just completed a mission dealing with pirates on a tanker and are hungry for work.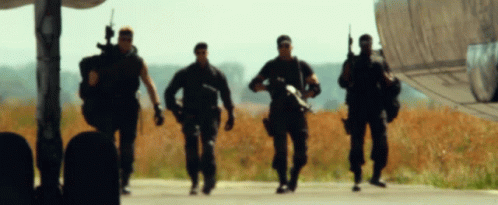 The movie doesn't have a lot of subtly or subtext to its extreme violence. The bad guys are super bad (and played by Eric Roberts and David Zayas, who played Angel in Dexter). 
The whole movie is all about getting to the final action scene in which everyone gets a big gun and fires lots and lots of bullets. This includes Hale Caesar moving to his favorite shotgun, the AA-12.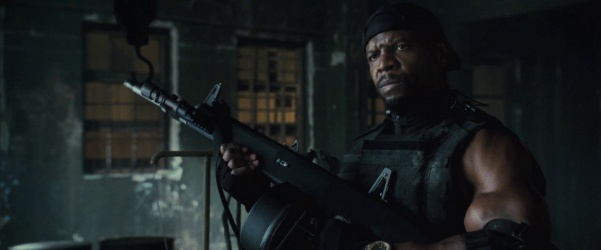 The Machine Shotgun
The Atchisson Assault Shotgun, or AA-12, came out of the 1970s, which famously was an interesting time for small arms design. Max Atchisson seemed to take a page out of Stoner's book and wanted to make a modern lightweight firearm from the future.
Early prototypes even used M16 handguards and had a very M16-like look to them.
The model we know now utilizes a healthy dose of polymer to conceal the rather bulky action a 12-gauge requires. It puts the "Assault" in "Assault Shotgun" and offered a full auto-only shotgun in an open bolt-only configuration.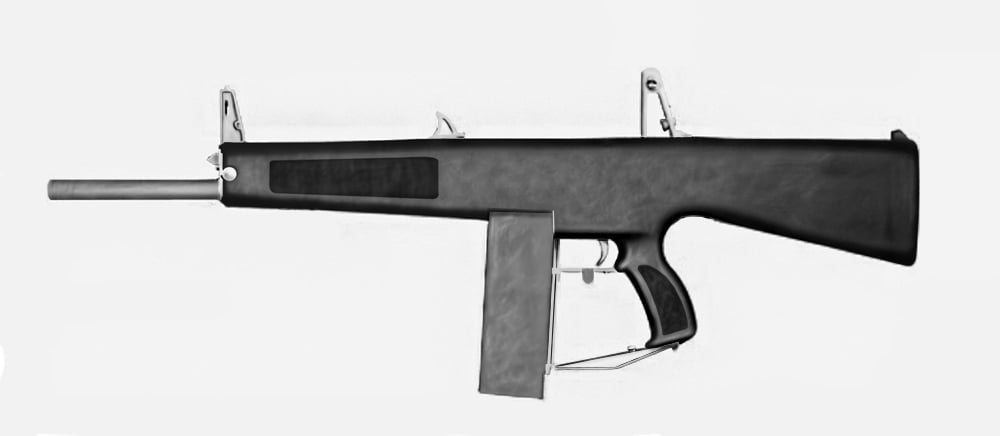 That sounds nuts, not to include a semi-auto mode, but the slow 300 RPM firing rate makes it really easy to control and pop off single shots at a time.
The gun utilizes a proprietary gas system that reduces recoil by about 80%, according to the creators and marketers. It's a ton of fun to shoot!
The AA-12 utilizes magazines of various sizes, including 8-round drums and 32-round drums! 
"Damn, That Thing's Loud."
Hale Caesar loves this shotgun, and it's completely evident. He describes it lovingly during the must-have gear-up session.
As he holds up a FRAG-12 round, he states, "You know, the enemy's always been terrified of noise, especially shotguns. With this big boy spitting out 250 rounds a minute, you tell me who's tolerating that. Absolutely zero."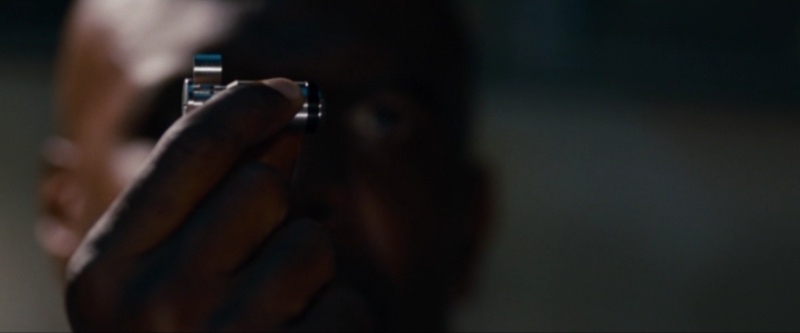 In the film, he blazes away with the gun.
In one scene, a group of our heroes is outgunned and outnumbered in a tight hallway, using what little cover they have to stay alive. Enemy soldiers are pouring in. Things don't look good. 
Then from behind, Hale comes in with his AA-12 blasting away. He fires from the hip and chews through the enemy soldiers, ripping them to pieces. Heck, even the bad guy's main goon, Steve Austin, flees in terror of the noise the AA-12 creates.
He does load a drum of FRAG-12 rounds — a real thing, by the way — and lights up some guard towers and trucks.
Again, the gun is fired from the hip with perfect accuracy, and it sure does look cool.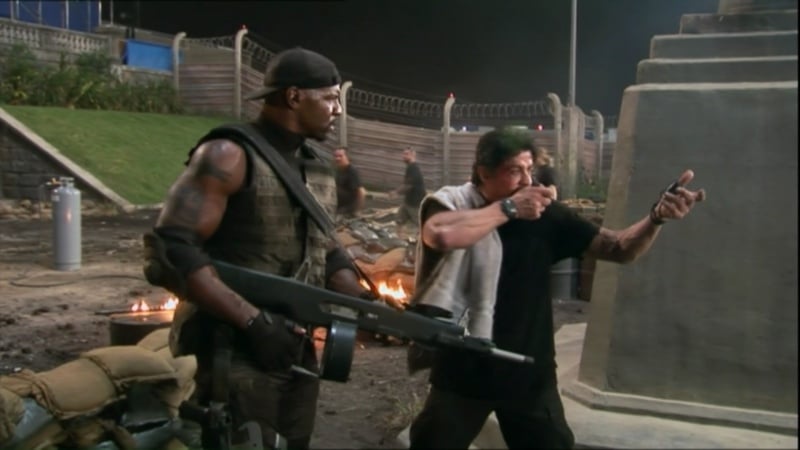 Conclusion
Expendables 4 is set to release later this year and I can't wait! These movies are a pure guilty pleasure.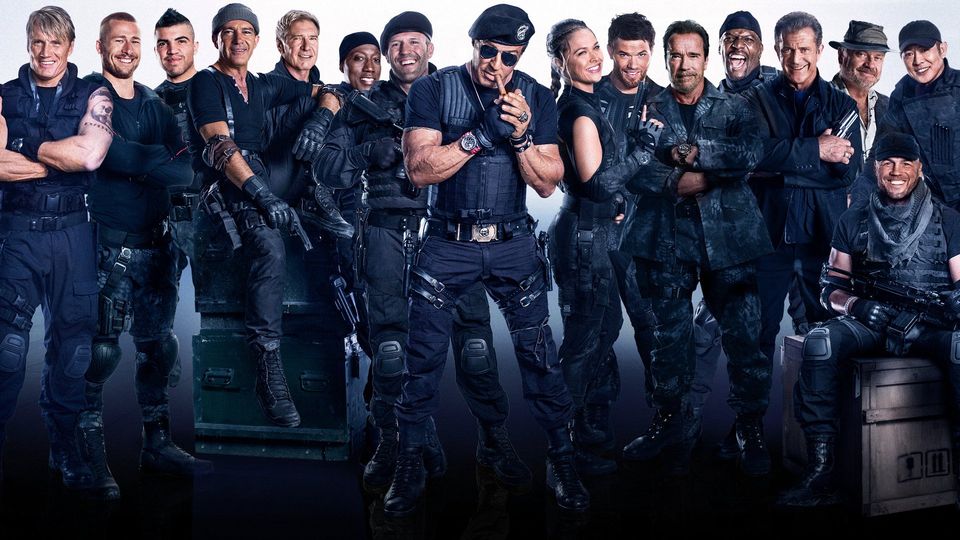 Despite being fun, dumb action flicks, we get to see lots of sleek and cool modern firearms. And I can't wait to see what Hale Caesar wields next. 
This is part of a weekly series on Pew Pew Tactical dedicated to the guns of TV and film. If you'd like more of this content, drop us a comment below. In the meantime, check out last week's pop culture dive with "Fast & Furious" and the Mossberg 590