Not too long ago the handgun world experienced a relatively new concept from Glock in the G44. For all intents and purposes, it was a G19 but in .22 caliber.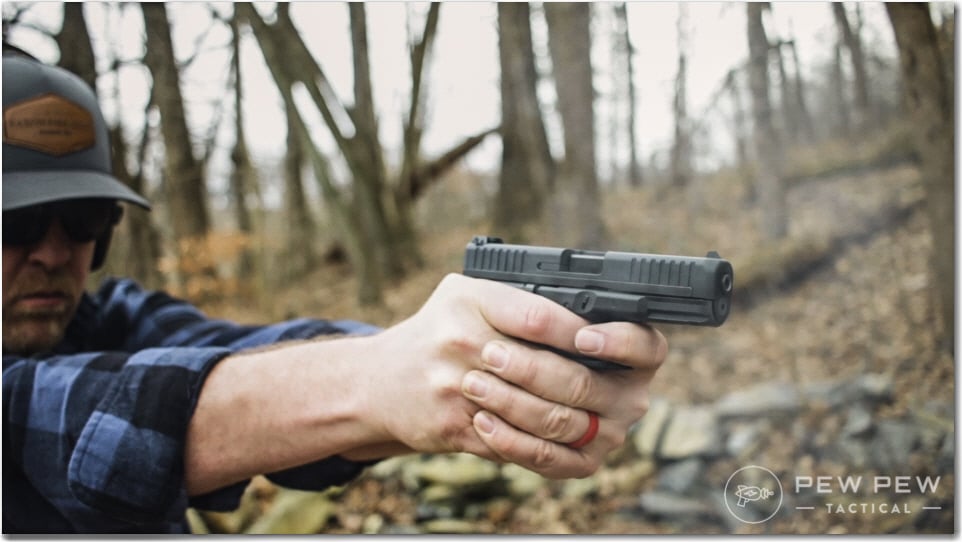 I really liked the pistol and thought it was well done, though I believed there were a few things that could have been added. It was a cool idea…a tactical plinker.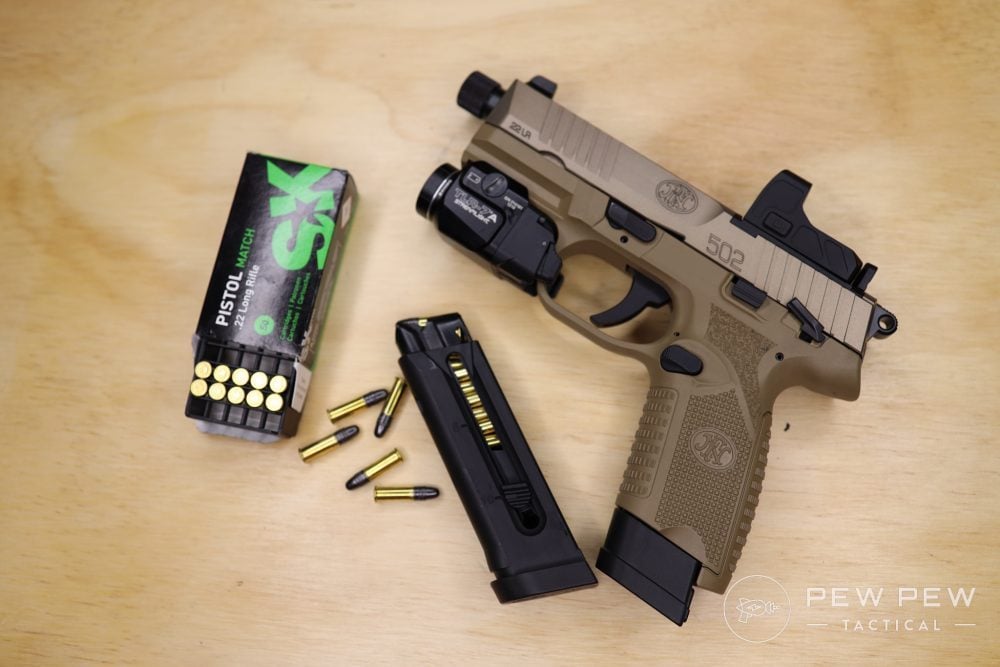 Recently FN took this same approach but punched it up a bit — adding some features to maximize the utility. As a result, the 502 Tactical was born.
We tested the 502 Tactical out and think you'll agree it's a great buy, but why?
Lucky you, we're going to talk about just that today! We're going to walk you through the specs, features, pros/cons, and even get it out to the range. By the end, you'll know why we think this is a pretty cool plinker.
Table of Contents
Loading...
Specs & Features
The 502 Tactical is similar in many ways to the 509, at least, from the outside. The obvious main difference is the 502 is a .22 caliber, hammer-fired, pistol whereas the 509 is a striker-fired 9mm.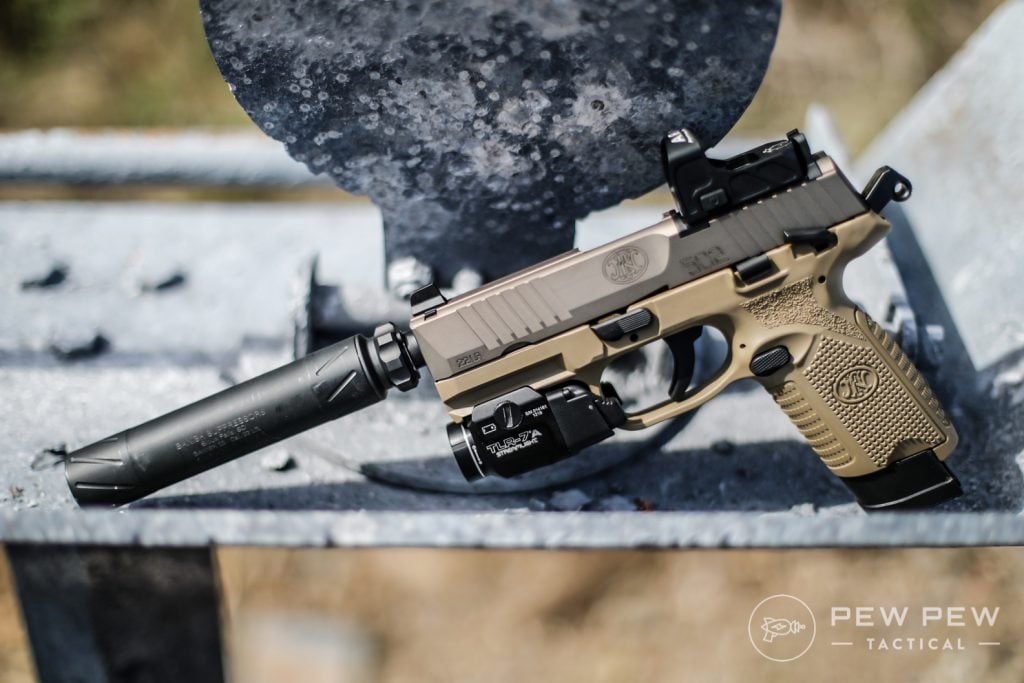 Aggressive texturing on the polymer grip, an accessory rail, and serrations on the slide (fore and aft) all serve as hallmarks to the tactical nature of the gun. However, FN did not stop there.
Despite the .22 caliber serving, FN added an extended capacity magazine (15 rounds), threaded barrel, red dot capability, and suppressor height sights.
503
at Kygunco
Prices accurate at time of writing
Prices accurate at time of writing
Bare bones…the 502 Tactical is a single-action only, semi-auto pistol that weighs 23.7 ounces. It has a 4.6-inch barrel (1:16 twist) and measures 7.6 inches overall.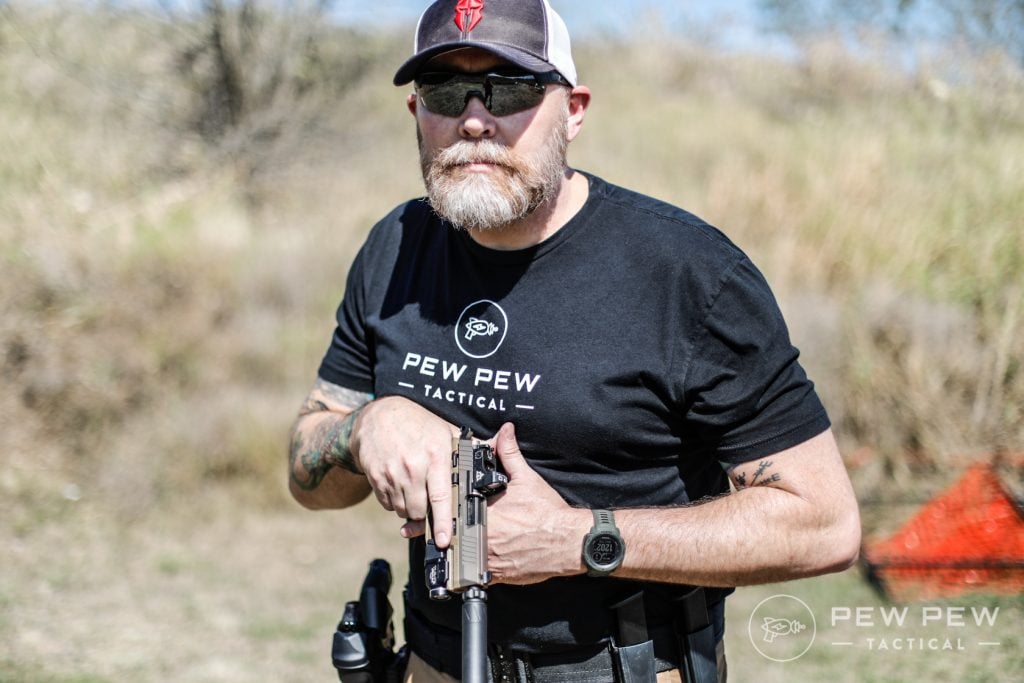 The gun has ambidextrous controls (including a safety), and loaded chamber indicator.
Wrangling Rimfire
Mastering the .22 is not the easiest task for a semi-auto pistol. Slide weight, mass, recoil spring and magazine springs all have to be reconfigured from centerfire.
The 502 Tactical uses a largely aluminum slide with some steel components and a small spring to deal with the much lighter recoil of rimfire. FN used roughly 509-sized magazines reconfigured to run .22 rounds.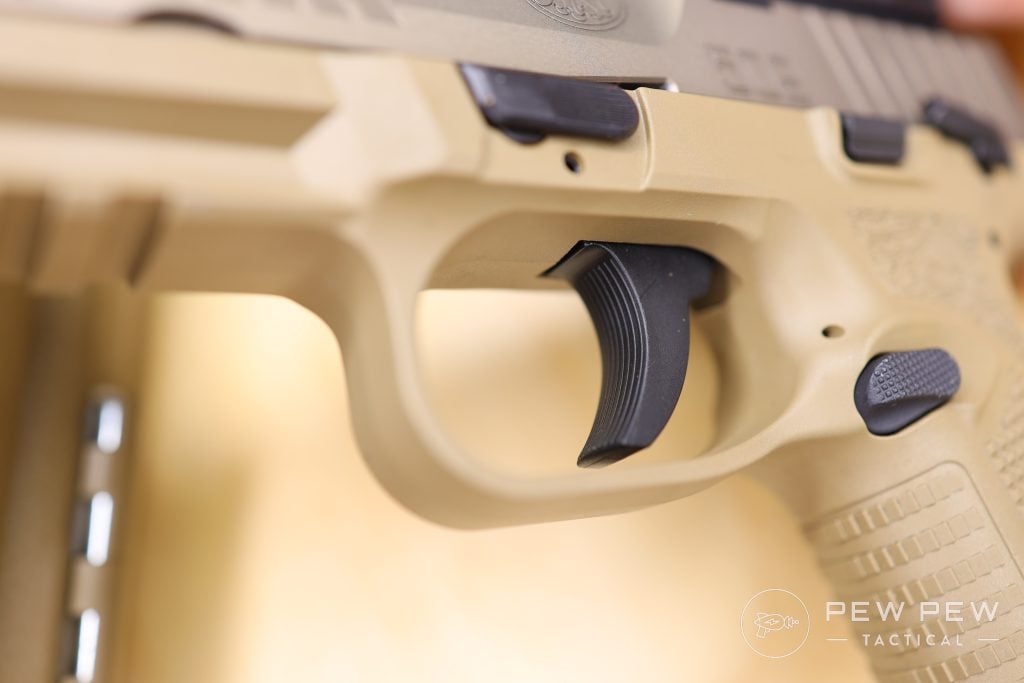 These single-stacked affairs come with a compression button on the side which greatly aids in loading. Pulling down on the button relieves spring tension and allows shooters to load rounds with ease.
All these changes led me to one of my first observations of the gun.
Just like when you spot that nearly empty container of milk in the refrigerator and you think it's full, the 502 Tactical looks like it should be heavy, but it's deceptively light.
To the Range
I knew working with .22 in a semi-auto pistol could be a challenge so I took several brands of ammo out to the range to see what would happen.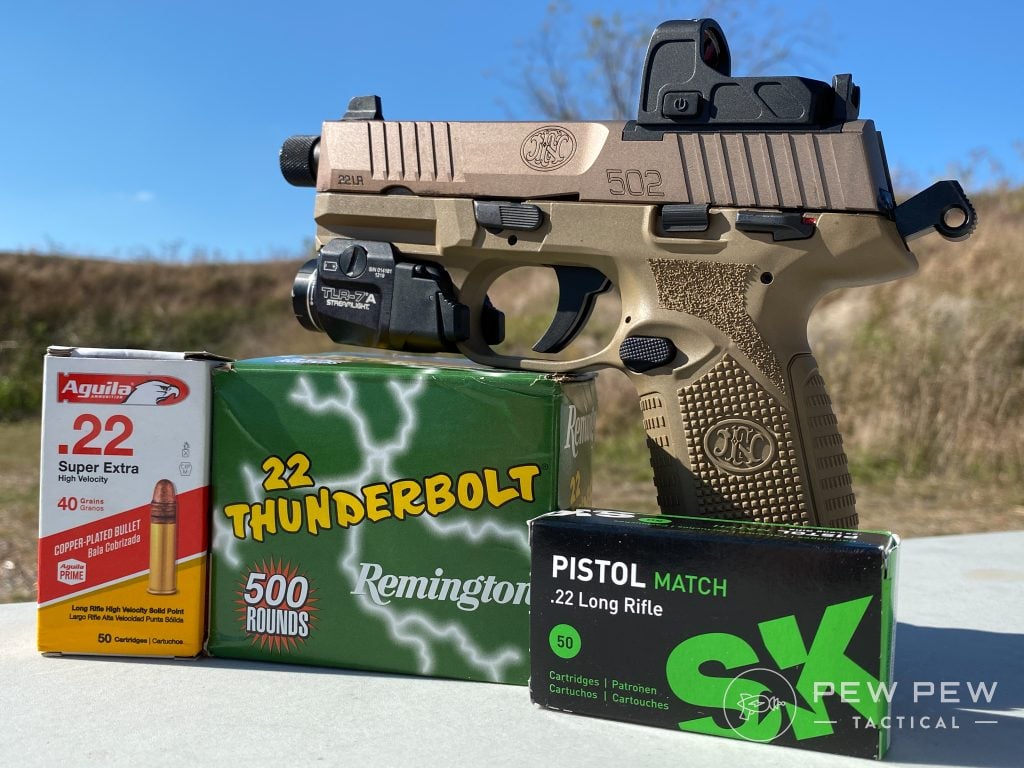 For a red dot, I mounted up the ARO from AT3 Tactical. Finally, I wanted to test the threaded barrel and overall function suppressed so I included a Banish 22 suppressor.
159
at AT3 Tactical
Prices accurate at time of writing
Prices accurate at time of writing
At first, I zeroed the ARO and found it to be a solid red dot, giving me good daylight performance. The combination of the red dot on a .22 caliber gun made for a lot of fun.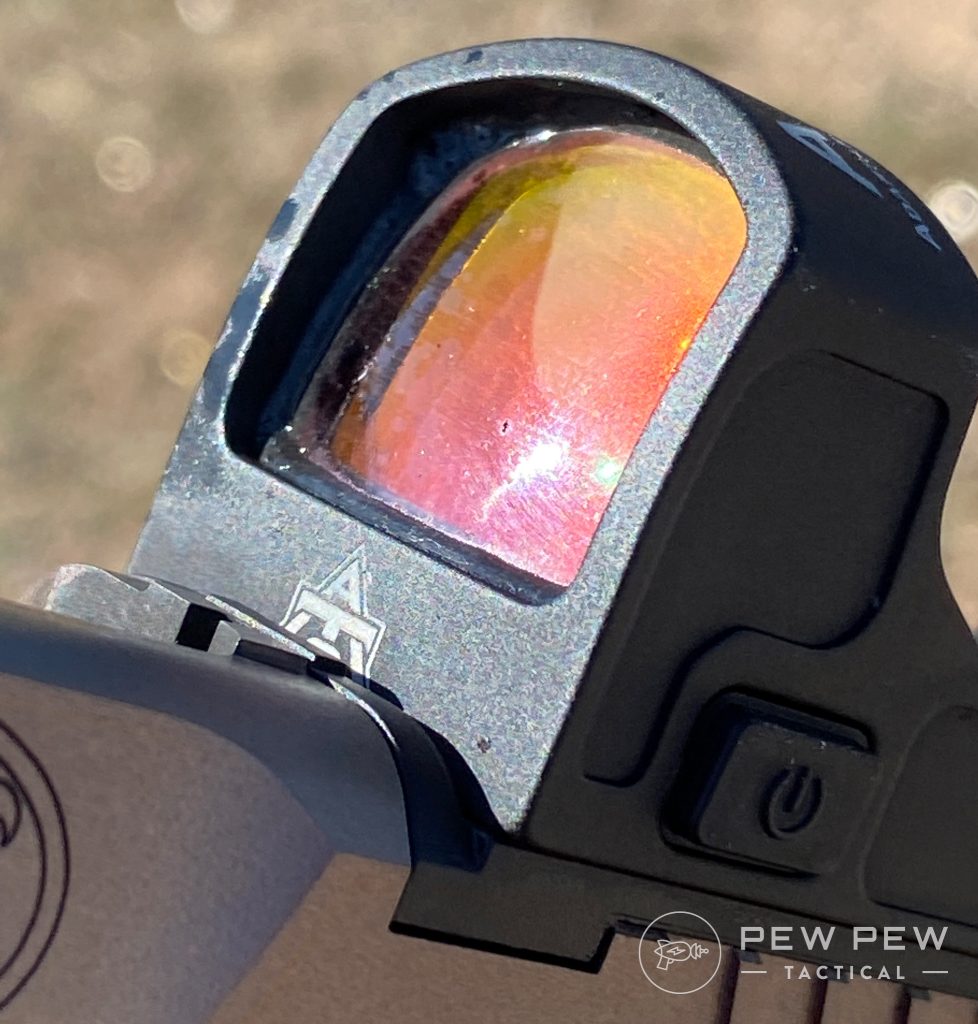 The pairing of nearly no recoil and repeated sight picture from the ARO had me zinging round downrange quickly. In fact, I felt like I was spending as much time reloading magazines as I was shooting.
The fire was accurate, the trigger was a predictable and light, just under 3 pounds on my Lyman Digital Gauge. It broke quickly and reset after releasing a few millimeters.
The ergonomics of the grip accommodated my large hands nicely. I was having a grand time but this is a .22 caliber gun so it wasn't all perfect.
Running Aguila Super Extra 40 grains, Remington Thunderbolts, and SK Pistol Match, I had occasional problems with feeding and ejecting. I was not surprised in the least.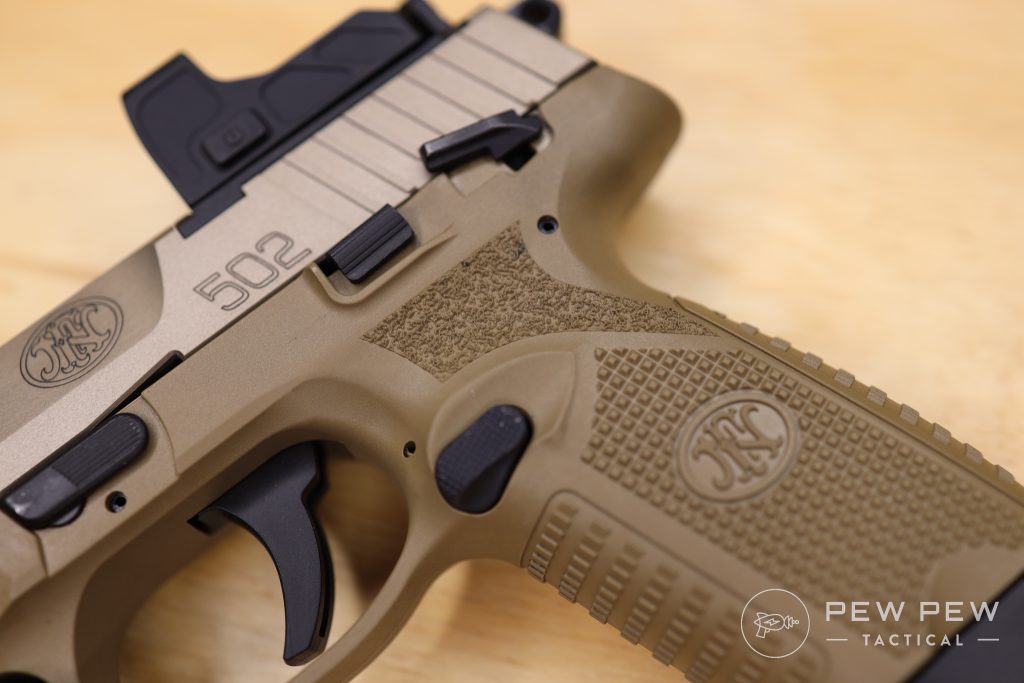 In my experiences with .22 pistols in the past, I have run into situations where guns seem to run better on certain types or even weights of ammo. All the brands I used struggled in the 502 Tactical at first.
I was determined though, because I had experienced the absolute joy of plinking steel targets like a madman, no fear of recoil or missing in my mind!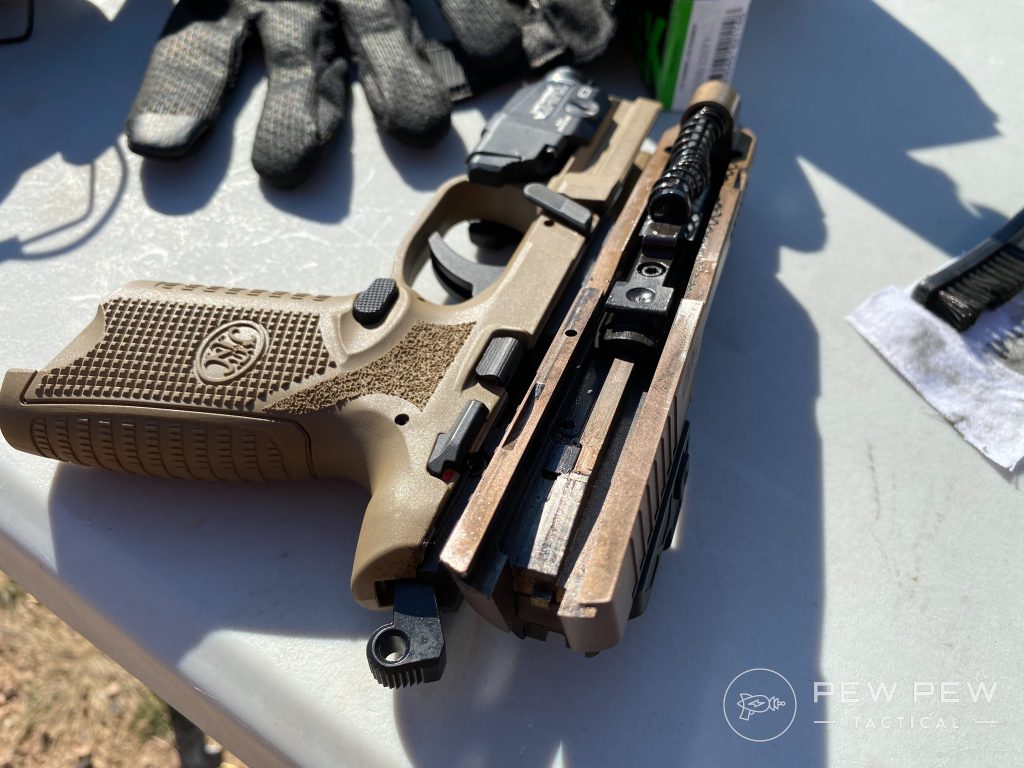 I cleaned, lubed, and shot some more. After a couple of times of doing this, I lubed the barrel where it passes through the slide.
I'm not saying this was a magic fix, but the issues simply stopped. Odds are, it was a combination of the 500-round break-in and cleaning/lubing that won the day.
Almost comically, I couldn't induce a failure after that point. I ran the suppressor and my enjoyment of this little pistol soared to even greater heights.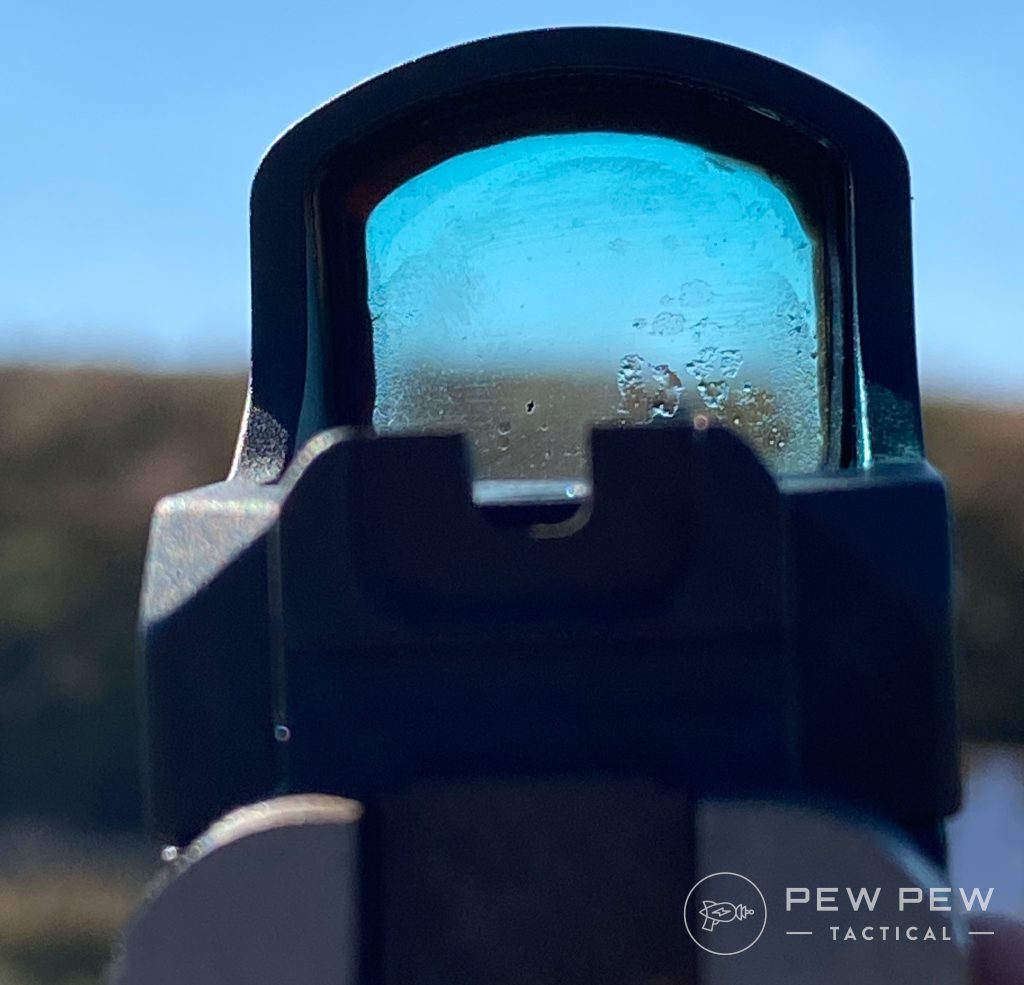 Ridin' Dirty
One observation here: shooting .22 pistols is dirty work. They get filthy after a short period, it's just the nature of the round. It's even worse with a suppressor.
This had a direct effect on the ARO I was running on top of the gun. At first, I thought my ageing eyes were slipping because I noticed flaring of the dot.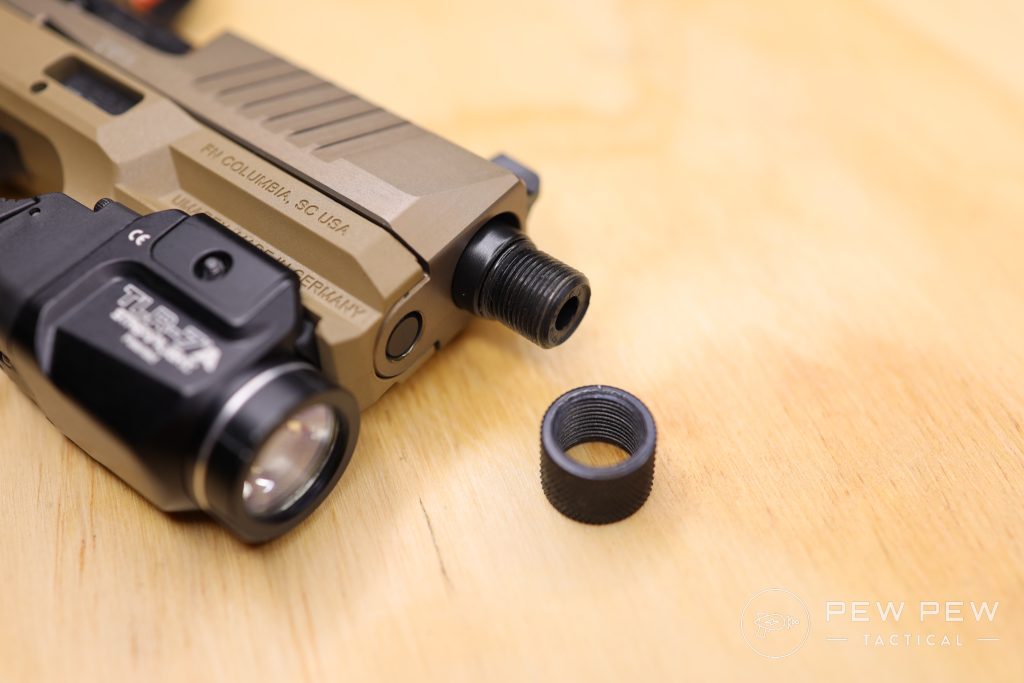 After wiping the front of the optic off with my t-shirt, the clarity returned. This is just part of running a red dot on a .22.
499
at Silencer Central
Prices accurate at time of writing
Prices accurate at time of writing
By the Numbers
Reliability: 3/5
This is tough to rate because once I slogged through the issues, the gun ran great, and continued to run without fail. Much is owed to proper cleaning and maintenance to keep the pistol in tip-top shape.
Ergonomics: 4/5
The ergos were very good on the 502 Tactical and I appreciated the deep well on the backstrap (preventing slide bite). There were more controls than I'm used to, but they were very well placed and I didn't have to alter my grip to reach the magazine release, safety, or slide stop.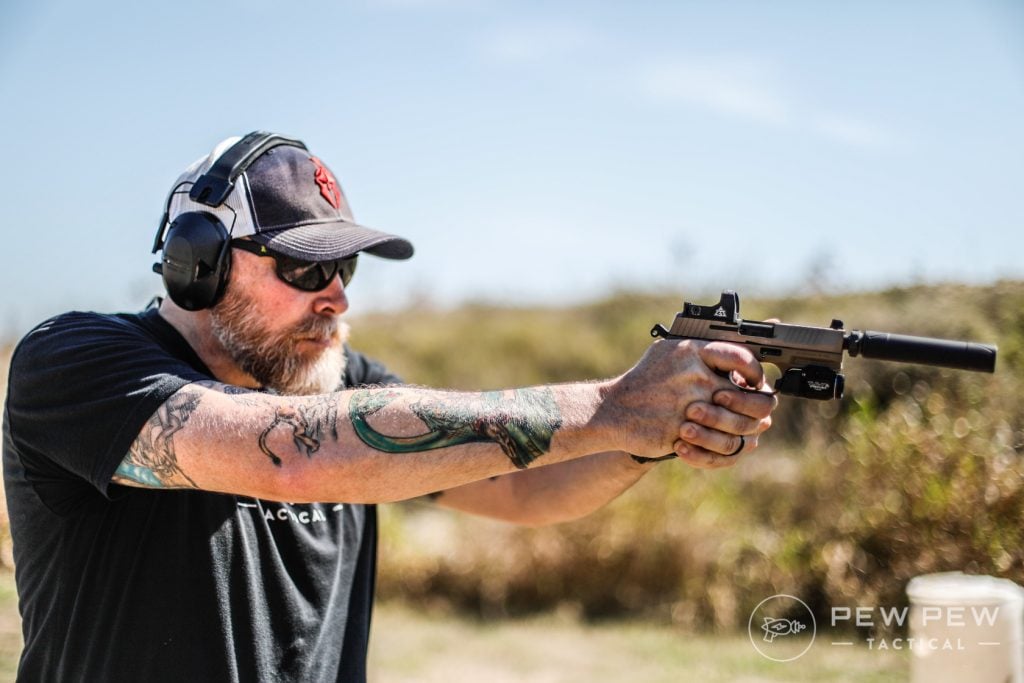 Accuracy: 4/5
Once I dialed in the ARO I experienced repeated, accurate fire from the 502 Tactical. For the most part, I ran steel targets and plate racks but I also spent a bit of time shooting small groups on a paper target.
Customization: 4/5
This category is a bit of a catch for this gun. You won't be placing any custom slabs on the 502 Tactical but you can mount tactical accessories to your heart's content! Red dot? Yep. Lights? Yep. Laser? Uh huh. Suppressor? Oh boy!
Value: 4.5/5
FN lists the MSRP of the 502 Tactical at $519.00 and most reasonable retailors I've seen now sell it for $499.00. If you are looking for a tactically feature-rich .22 plinker, look no further.
503
at Kygunco
Prices accurate at time of writing
Prices accurate at time of writing
Overall: 4.5/5
For those seeking a similar feel to the 509 but also wanting to save money by shooting rimfire, this is a great option. The gun also has a place in introducing new students to the platform.
Also check out our field-strip video:
Conclusion
Although the 502 Tactical I tested took a while to hit its stride, it finished very strong in the reliability factor. Accuracy was great and the ergonomics, lightweight, and cheap ammo meant I could shoot all day long.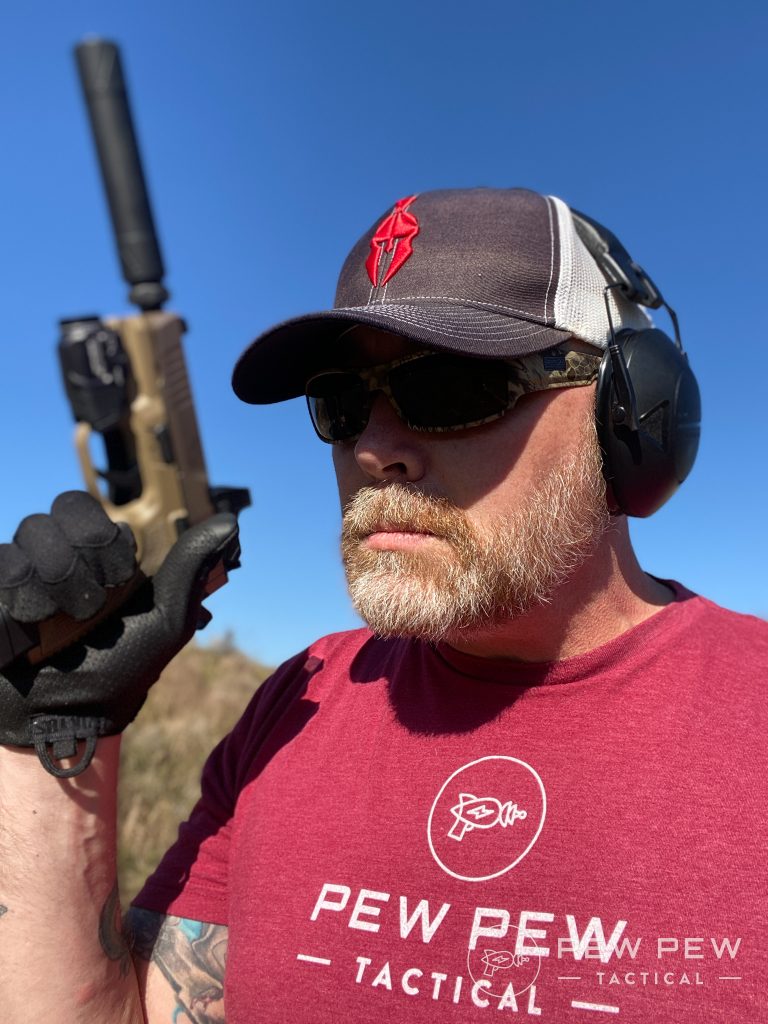 There are a few justifications for the 502 Tactical, but one of the best for me was the fun factor. I truly enjoyed all the modern features I'm used to (shooting suppressed, red dot, accessories) in a rimfire gun.
How would you use the FN 502 Tactical? Let us know in the comments below and check out our 6 Best .22LR Pistols/Handguns for more plinking!