We all have an EDC kit.
For some of us, it's just a wallet and keys, others have that plus some defensive equipment like a CCW.
But how many of you carry medical gear also?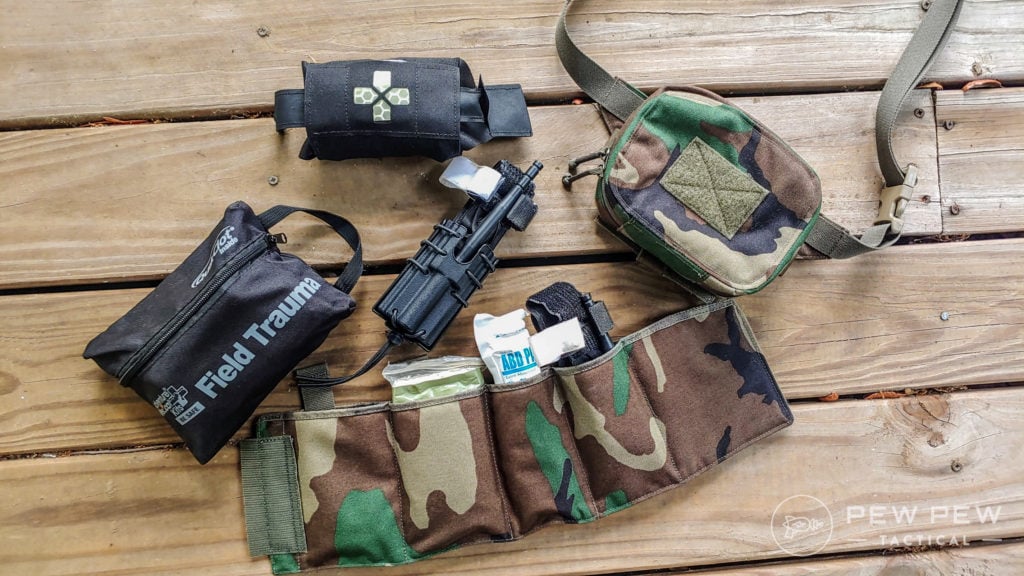 If your personal safety and the safety of your family is on your mind, then you should reconsider what is in your EDC. In your daily life, you're far more likely to require first aid than you are to defend from an attack.
And if you do defend yourself from an attack, you should know how to save your own life if you're injured.
We're going to break down exactly what medical gear is useful to carry and how to carry it!
Table of Contents
Loading...
A Big Why
You might not use it as much as you use your knife, but I'll bet you a Coke you'll use it more than you ever use your gun.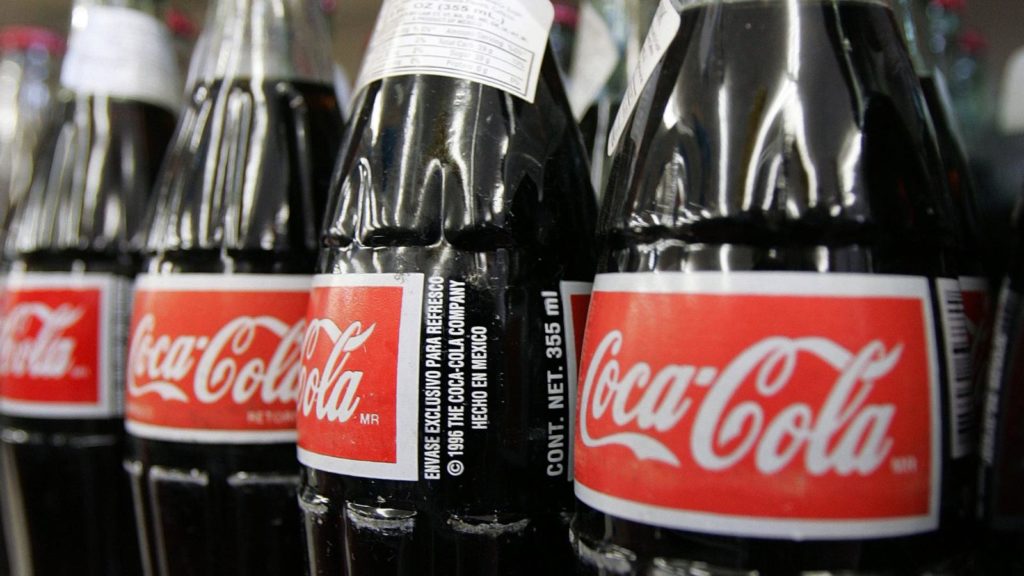 Medical gear of some kind is a must-have for everyday carry. Using a gun defensively is a rather rare event, and thankfully so.
I want you to lean back, puff a cigar, and think about how many times you could have used a medical kit in your everyday life and then compare it to your use of your EDC handgun.
I bet most people have been in more situations in which medical gear and some basic medical training would have been more valuable than a firearm and firearm's training.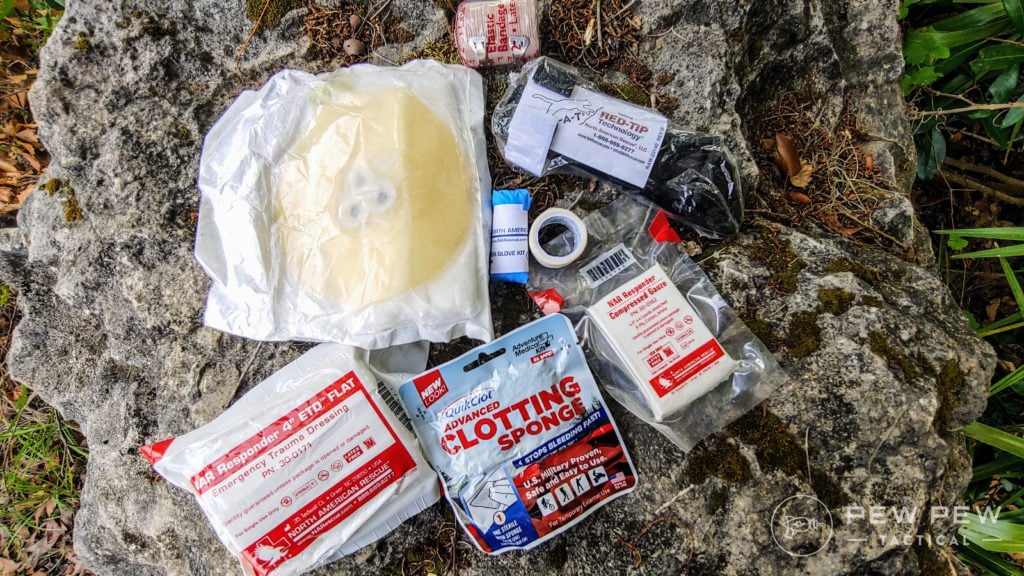 That's not to say you don't need to carry a gun; you don't have to choose between carrying a gun and carrying some medical gear.
Carry both.
I'm simply trying to assert the importance of carrying medical gear and obtaining medical training.
Training – Knowledge Weighs Nothing
Let's talk training first because I do think it's incredibly valuable to have. A little medical training and a lot of practice can go a long way.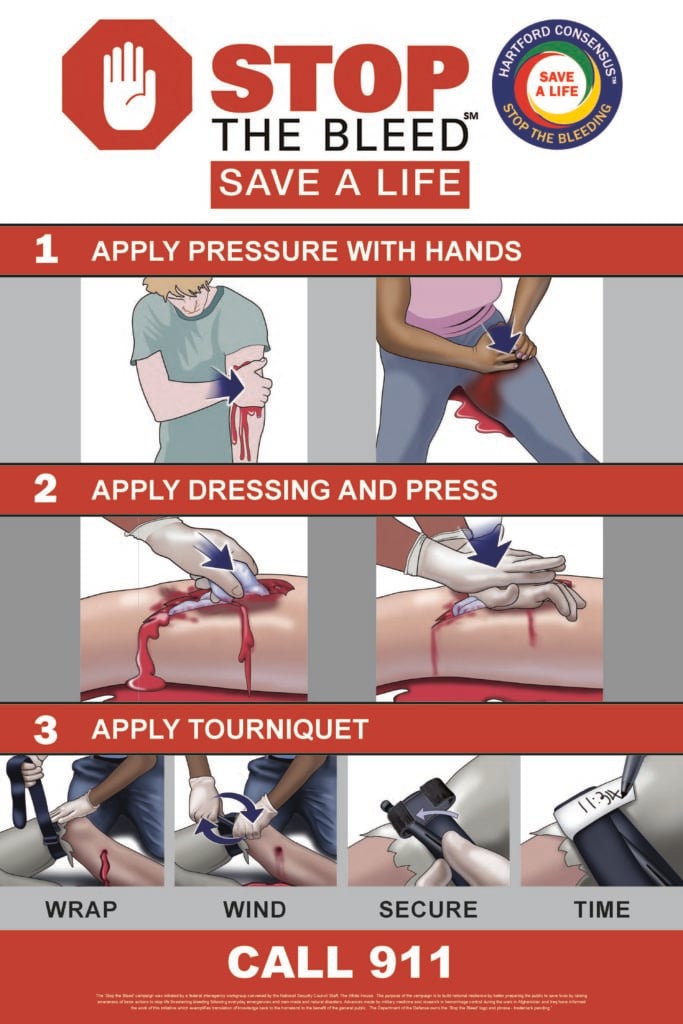 Way back when I was a cool guy in the Marine Corps I did a lot of good training involving firearms, grenades, hand to hand skills, breaching, clearing rooms, and all that fun stuff.
To this day, I still say the best training I ever received was my medical training.
From Combat Lifesaver to the controversial, but very effective, live tissue trauma training. I remember sitting exhausted, covered in sweat and blood, thinking how valuable the training was after live tissue trauma training.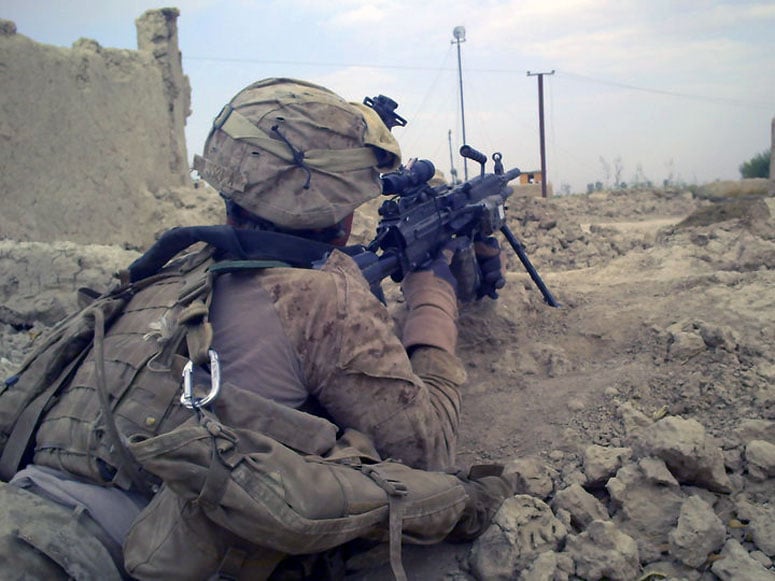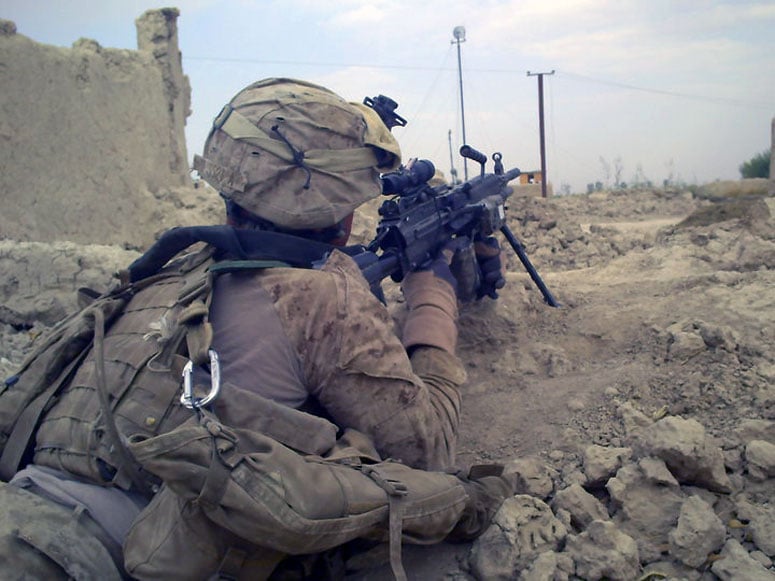 Throughout my entire career, we practiced first aid training. We practiced stopping the bleed, checking airways, practiced with tourniquets, and kept our skills sharp.
These skills saved lives and limbs, and in one case, a Marine from my company stopped and saved the life of a 4 AM car crash victim.
Knowledge weighs nothing, and training to use your gear is an awesome objective. The question is, where do you get training?
Trained Up
We have a few recommendations below, but for a more comprehensive list of first aid training for both beginners and those that have been around the block, check out our list of Best First Aid Classes.
Dark Angel Medical
Dark Angel Medical is the premier tactical medicine company and is a great group of people.
I've got no connection to them other than observing their work and appreciating their approach to tactical medicine. They don't just teach you how to apply a tourniquet or stuff a wound, and they teach you how to do it in a heightened environment.
For in-person training, I'd seek out their classes.
I also know that in-person training can be expensive, and time off work, and travel, and lodging also adds up. While nothing replaces that good in-person training, there are a few free online courses.
Nothing replaces in-person training, but some training is better than none. Dark Angel Medical offers a free class on stopping bleeding, using tourniquets, and more. Check that out here.
Their blog also offers some good information.
The Red Cross
The Red Cross offers a ton of classes online. Some are inexpensive, and some are a little more. Red Cross training is widely recognized and will teach you some solid basics at home. You can also search for courses near you.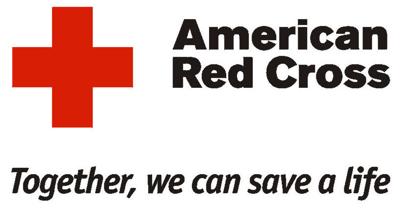 Medical Gear is Tricky
Medical gear is tricky because finding quality gear is a little harder than finding quality weapons or knives, or holsters, or whatever else you could desire.
Not only that, but in an EDC conversation, you have to quality gear that's easy to carry and applicable to your medical training.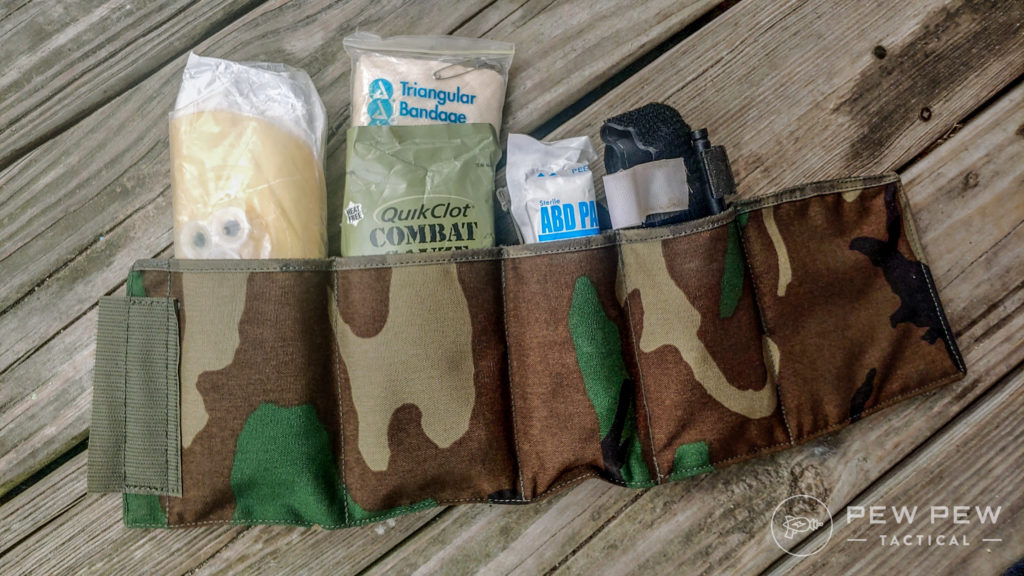 When it comes to medical gear, my own limited experience forces me to do two things. The first is to speak only from my experience with gear. The second is to defer to higher authorities.
Where those two lines intersect is with a company called North American Rescue. NAR, for short, is a very well respected company, and they produce fantastic gear that is proven over and over again.
299
at Amazon
Prices accurate at time of writing
Prices accurate at time of writing
Not every piece of gear in your kits needs to be NAR made, but when it comes to important things like tourniquets, chest seals, and trauma dressings, I choose NAR.
On the flip side, if NAR doesn't produce something I need, like hemostatic gauze, I typically go with the product they include in their kit.
Check out Pew Pew Tactical's recommendations for Best IFAKs (Individual First Aid Kits) and Range Med Kits for more.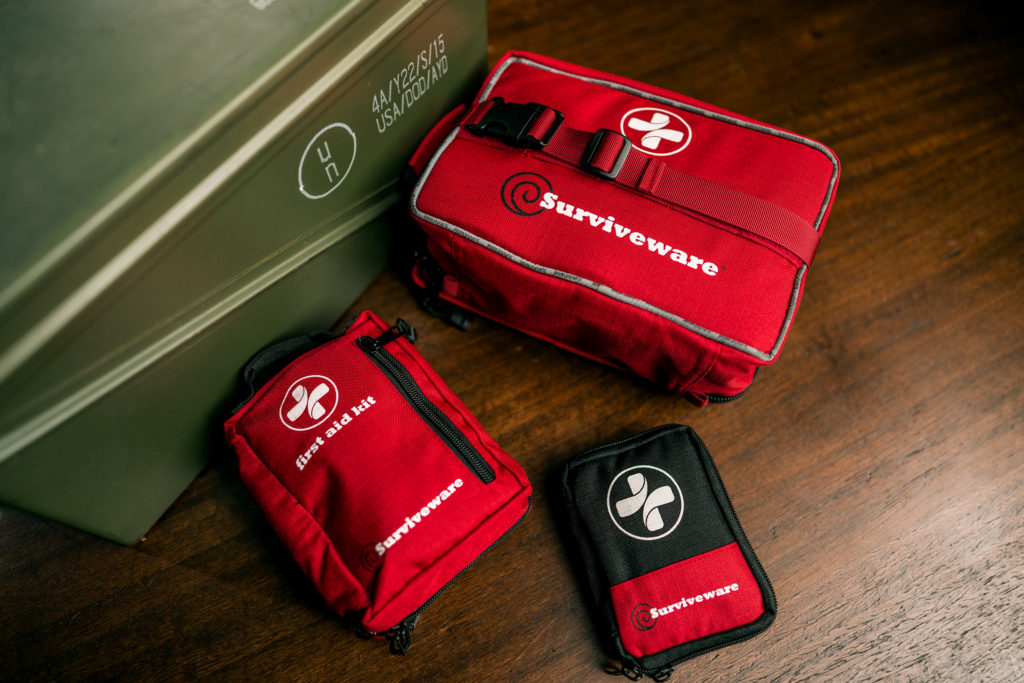 Speaking of components, you might be asking…
What Goes in a Kit?
Keep in mind as we go throughout this guide, this is mainly focused on a smaller EDC kit you could carry daily. You could always add and keep an extra kit in your car with more gear, or a practical IFAK, but this isn't that list.
A basic EDC kit should be composed of the following.
Basic EDC Medical Kit List
Tourniquet
Specifically a tourniquet with a windlass that has been approved by the CoTCCC.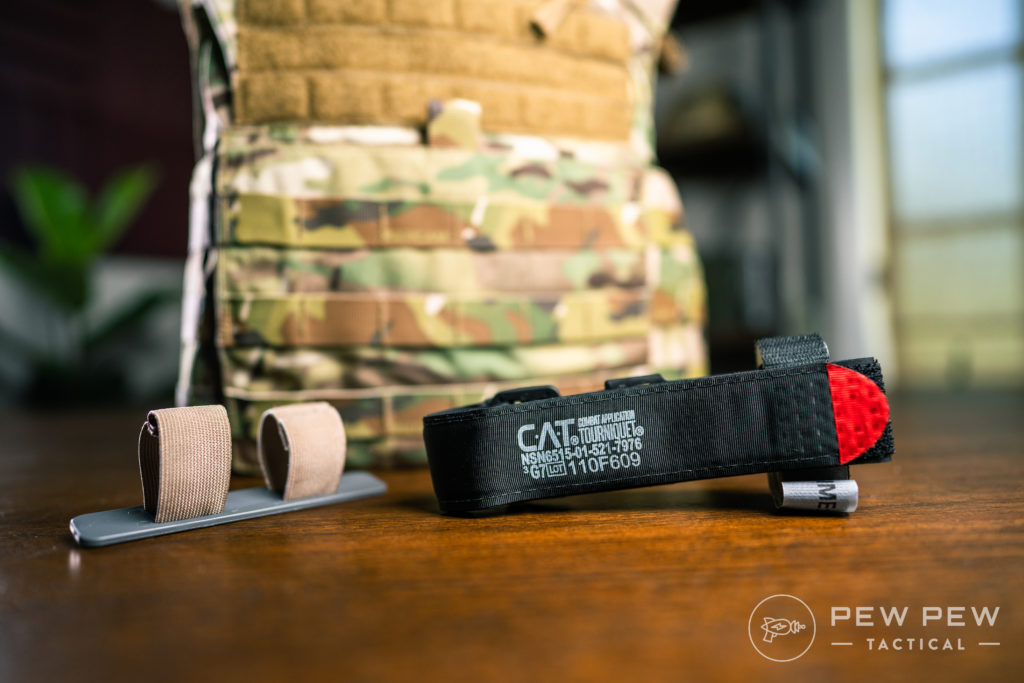 This list is small but luckily bigger than ever. I prefer the CAT Gen 7 because I'm well trained on it, they are common, easy to find, as are carriers designed for them.
EDITOR'S PICK
25
at LAPG
Prices accurate at time of writing
Prices accurate at time of writing
More suggestions in our Best Tourniquets & Holders article.
Hemostatic Gauze
Hemostatic agents are designed to help your blood clot faster. Hemostatic gauze, in general, is invaluable and affordable and is more effective than regular gauze.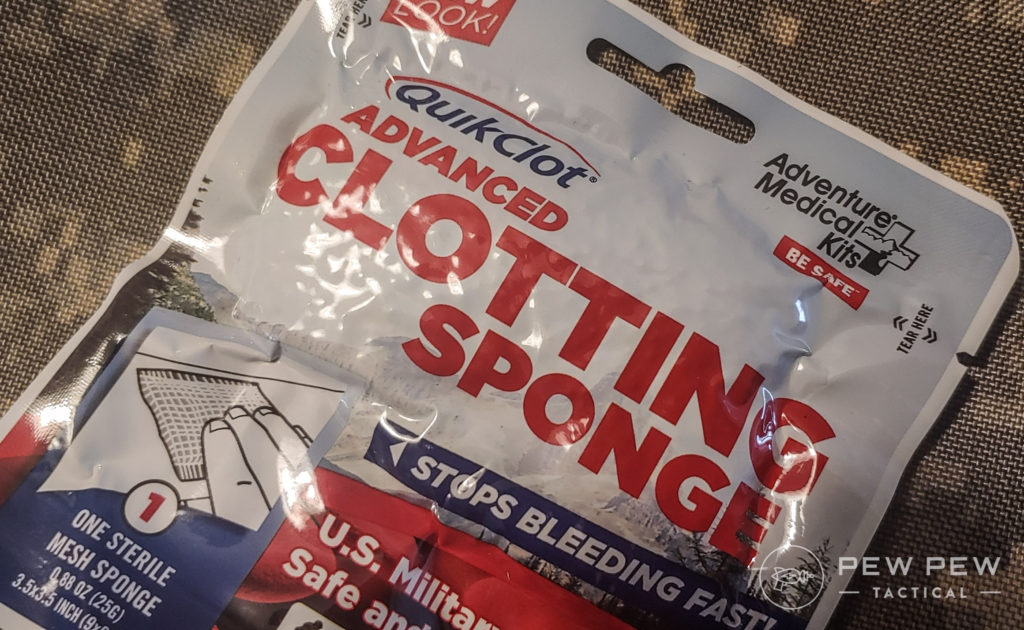 Hemostatic gauze is made by a company called QuikClot and is the gold standard.
24
at Medical Gear Outfitters
Prices accurate at time of writing
Prices accurate at time of writing
Big Band-Aids
A lot of memes are made calling the idea of band-aids silly in a medical kit.
They are ultra-small, light and they squeeze in anywhere. They've also been super valuable to me for small extremity wounds.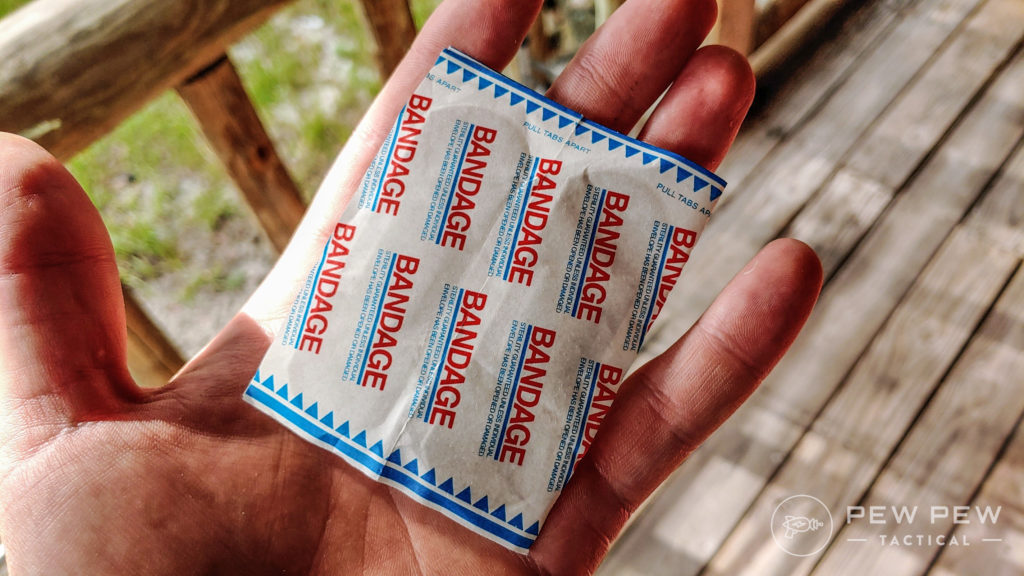 For example, I once caught myself on the wrong side of Emerson CQC 7 and cut the hell out of my thumb.
A band-aid was a quick solution to hold the skin together and stopping the bleed.
5
at Amazon
Prices accurate at time of writing
Prices accurate at time of writing
Compression Bandages
Compression bandages hold everything in once it's packed properly. Elastic bandages rolled tightly as excellent companions to your EDC kit.
12
at Amazon
Prices accurate at time of writing
Prices accurate at time of writing
A second option and one worth considering also is something like an Israeli Bandage Battle Dressing. This is effectively a compression bandage and a trauma pad in one, combined with a plastic clip to increase direction pressure on the wound.
Best Critical Trauma Bandage
11
at Amazon
Prices accurate at time of writing
Prices accurate at time of writing
Chest Seals
Just assume it's a sucking chest wound if it's in the upper torso and apply a seal.

I still use an old seal, but while writing this, I ordered a smaller NAR HyFn chest seals. These small ones make it easy to carry two or three.
12
at Medical Gear Outfitters
Prices accurate at time of writing
Prices accurate at time of writing
Gloves
Stay sterile, and tightly press some simple nitrile gloves into a small package and shove it in.
3
at Medical Gear Outfitters
Prices accurate at time of writing
Prices accurate at time of writing
Optional Gear
Regular Gauze
Simple, regular gauze can be perfect when you don't need hemostatic and can be a friendly helper to hemostatic gauze to fill a wound cavity.
6
at Amazon
Prices accurate at time of writing
Prices accurate at time of writing
Medical Tape
Great for bandaging deep cuts and lacerations that don't require gauze or a hemostatic agent.
3
at Amazon
Prices accurate at time of writing
Prices accurate at time of writing
Super Small Flashlight
A handy device should you need to use your kit at night and need to see what you're doing. Better than your normal flashlight because it can be easily held in your mouth as you work.
Best Pen Light
20
at Amazon
Prices accurate at time of writing
Prices accurate at time of writing
How Do We Carry It?
Carrying a kit can be difficult, but not impossible. The good news is you can carry the gear displaced around your body if you so choose. Y
ou also do not need to worry about concealing the kit. If it shows, who cares?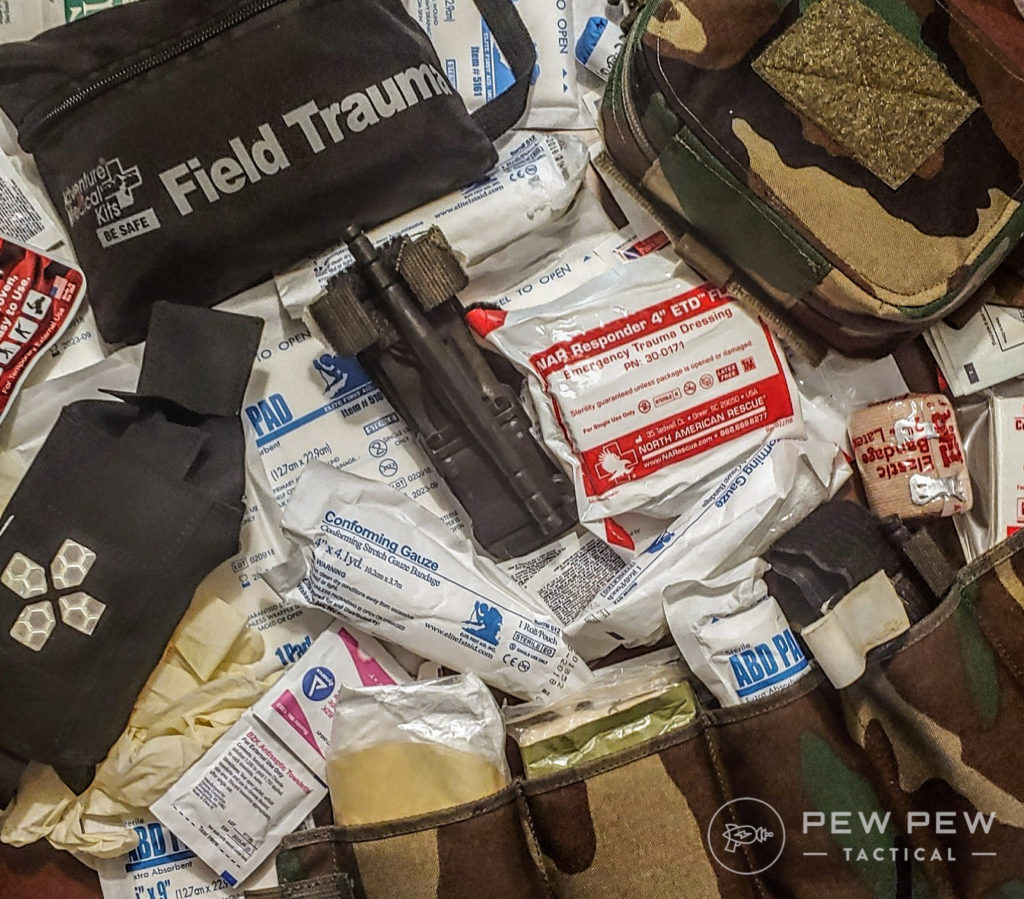 It's not a gun or a knife that may legally require concealment. No one cares if you are carrying a medical kit.
Best EDC Medical Kit Carriers
Defense Mechanisms
Defense Mechanisms is a small veteran-owned company that is making some extremely high-quality gear. Their ankle kit comes ready for a full-on EDC IFAK. This is an empty ankle kit and is perfect if you want to choose your own gear.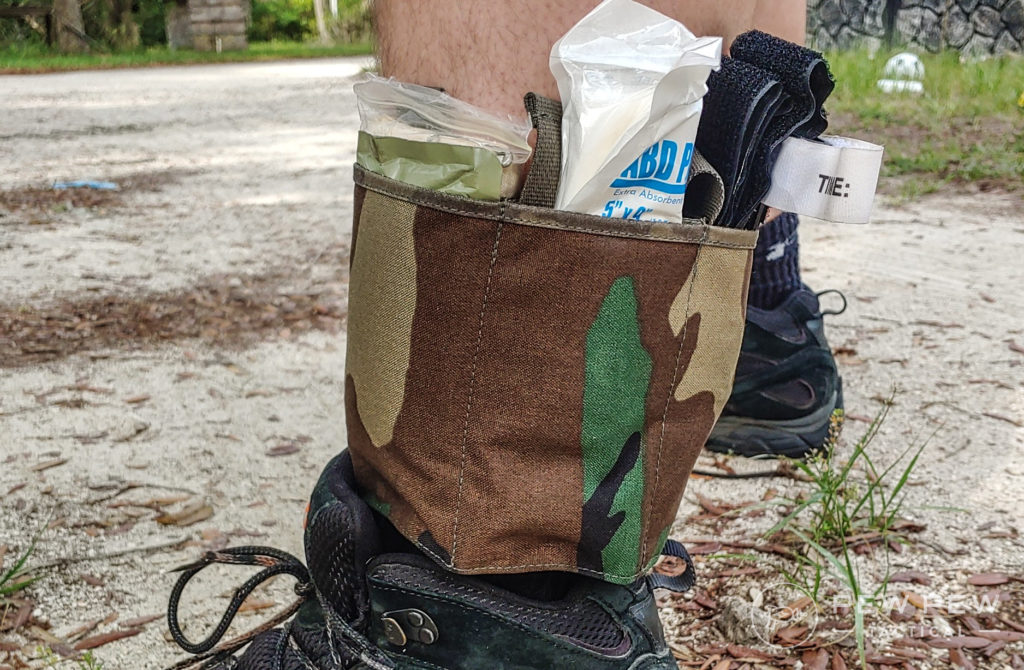 Dark Angel Medical
Another ankle kit that comes complete is the Dark Angel Medical kit. This is a complete ankle kit full of quality medical gear.
It's quick, one-stop-shop buy it and forget it kit. If you don't want to build a kit, this is a great way to go.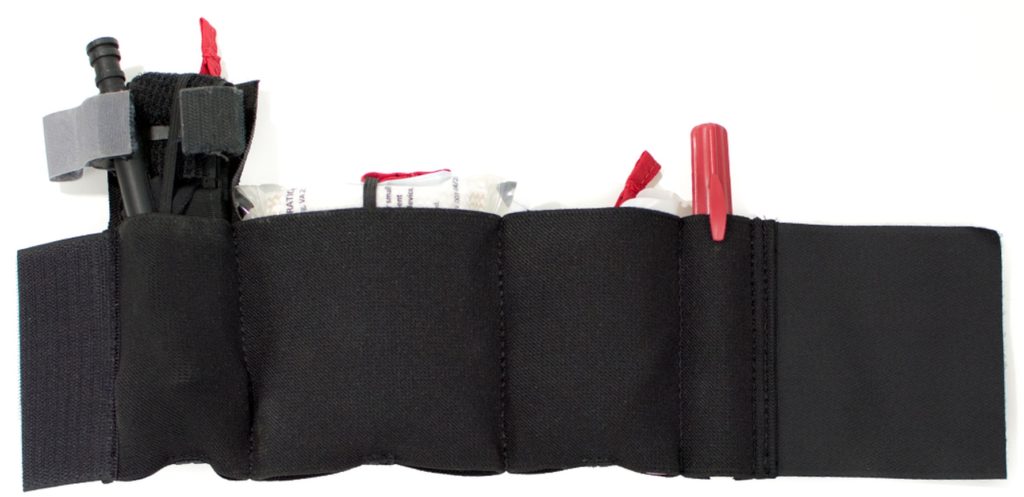 Blue Force Gear Micro Trauma Kit NOW!
Blue Force Gear makes a pouch or a complete kit known as the Micro Trauma Kit NOW!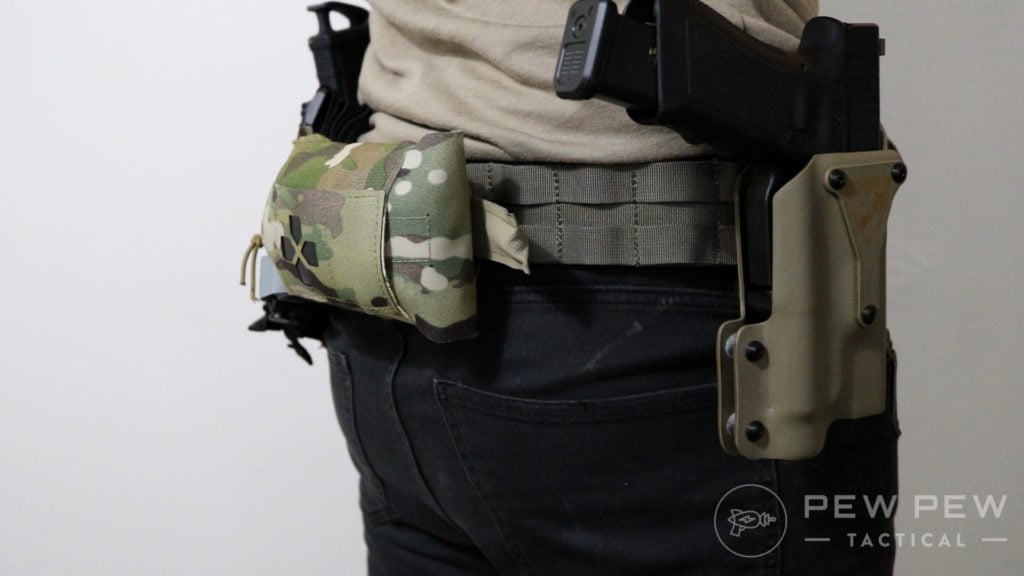 This is a sweet belt-mounted kit that allows for ambidextrous access to your medical gear with a pull-out sleeve that holds it all together.
88
at Amazon
Prices accurate at time of writing
Prices accurate at time of writing
This kit is slightly bulky for EDC, but it's functional and very well made.
Dark Angel Tactical Blue Line Kit
These are some kits designed to be pocket carried.
By pocket carried I mean jacket, hoodies, or the best pocket of all, the cargo pocket.
These kits typically folded are independent of a windlass based tourniquet.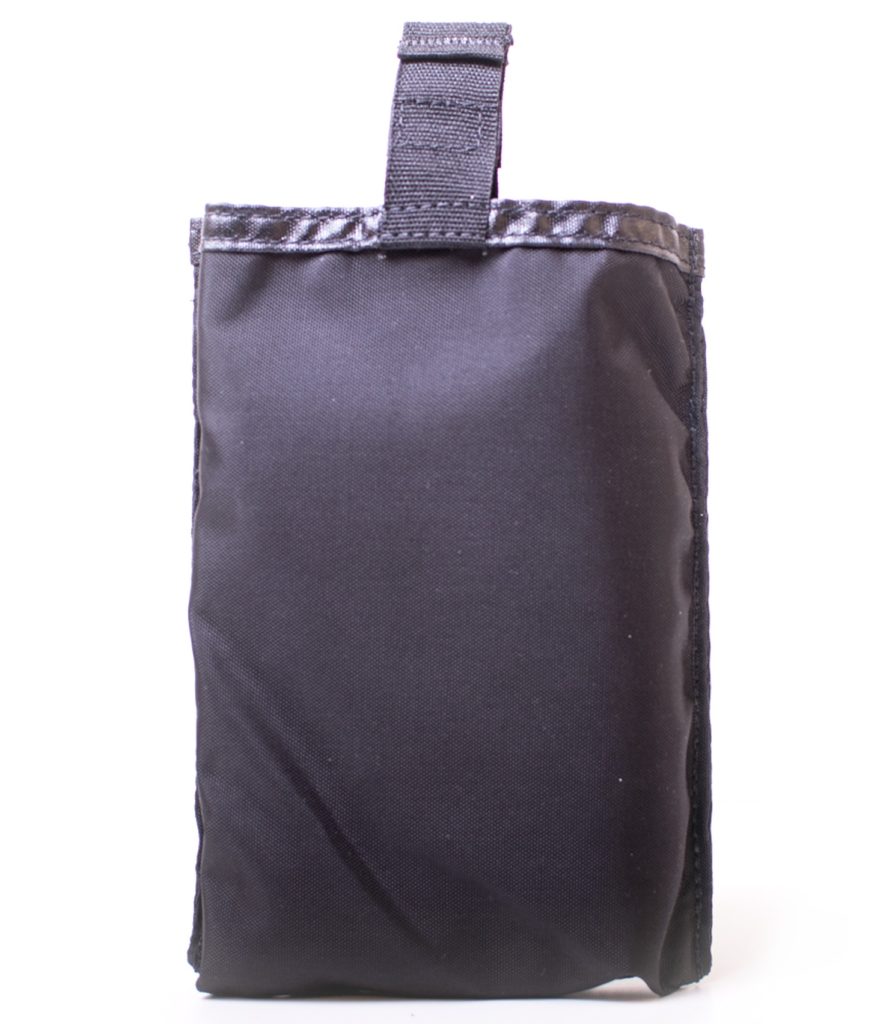 The Dark Angel Blue Line is a full-on kit that comes nearly complete. Add your own tourniquet, and you're good to go. Small, well made, ready to go.
Phlster Pocket Emergency Wallet
Another of the "pocket" carry options, the Phlster Pocket Emergency Wallet is exactly what the name says it is, a wallet for EDC medical gear.
Pick out your favorite options or get one of the filled kits from Phlster and youre set, but again its hard to fit a TQ with this.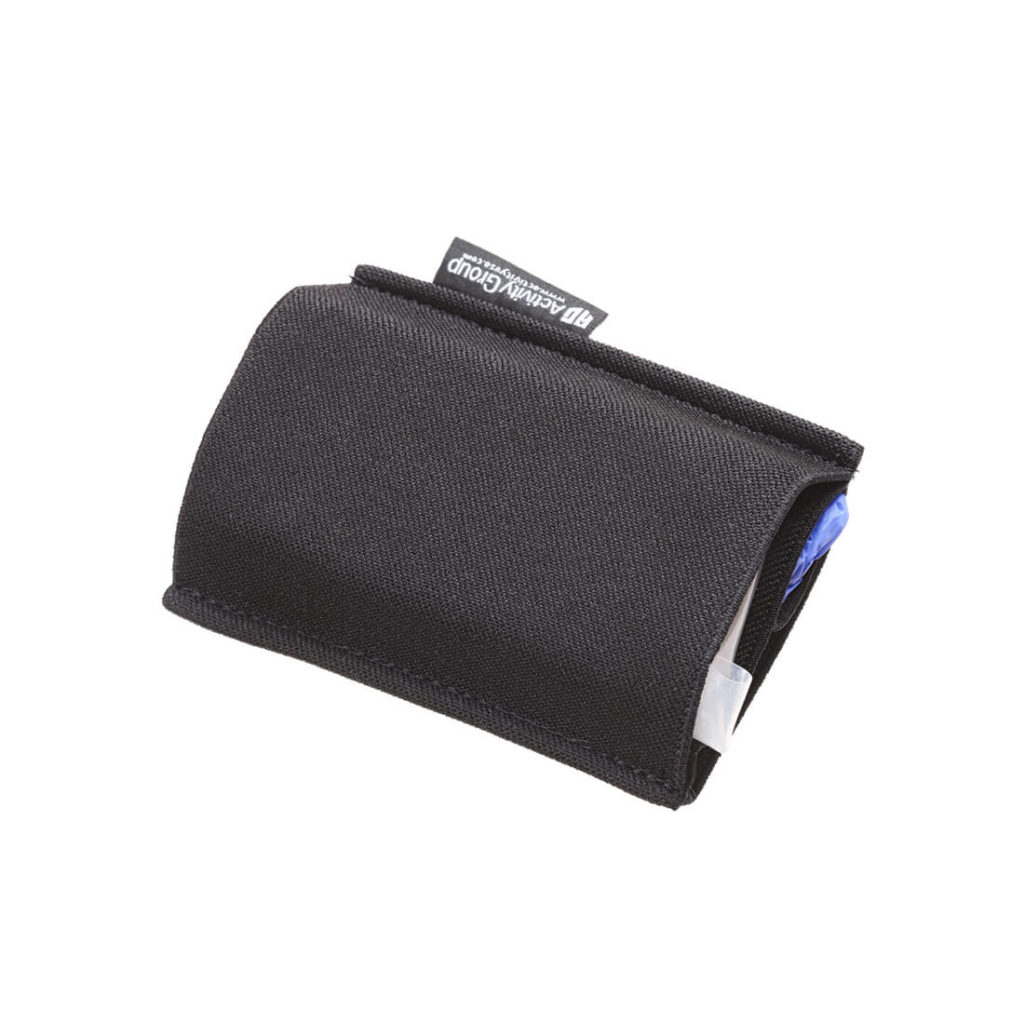 Independent TQ Pouches
North American Rescue NAR GEN 7 C-A-T Rigid Tourniquet CASE
If you go with a smaller kit, then you'll likely need a tourniquet. The wallet kits do not allow you to easily carry a tourniquet, nor does the Blue Force Gear Kit.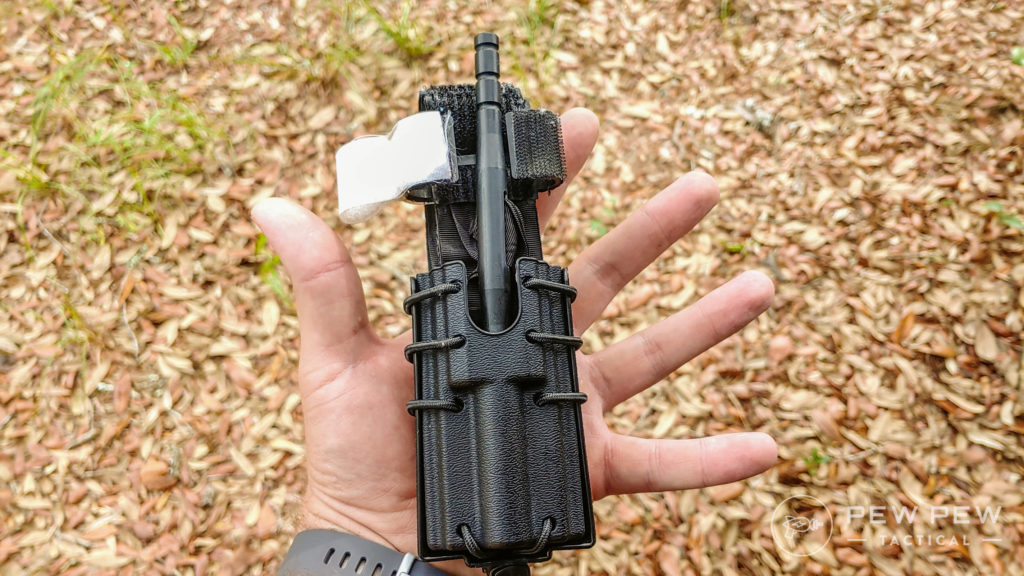 For that, you can use a Tourniquet pouch that just mounts onto your belt and hides under a shirt.
NAR makes one that's packaged with a CAT Gen 7 and is a perfect companion, but honestly, there are tons of options that belt mount well and are easy to access.
42
at Amazon
Prices accurate at time of writing
Prices accurate at time of writing
Keeping Blood in the Body
Accidents and injuries cna happen anywhere. I mean, I took a big chunk out of my leg with an ax once, and I was thankful to have a little training and a medical kit.
It kept more blood in my body than out of it, and that's pretty important.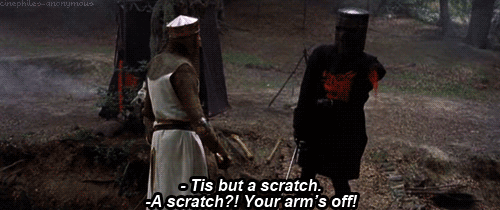 A good EDC medical kit makes the fine line behind life and death a little thicker. It can be literally invaluable to have and should be a major consideration for any prepared person.
If you're not sold on carrying one daily, consider tossing it in your vehicle and at least having it close at hand.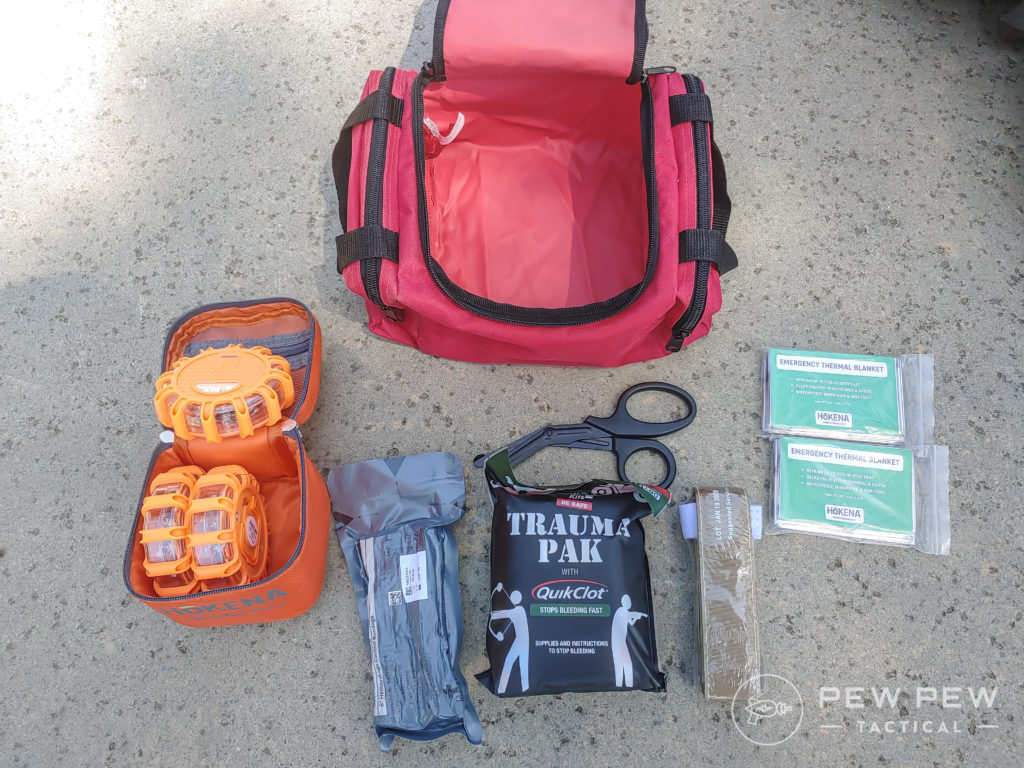 Does an EDC medical kit make sense to you? Let me know, I'm curious what others think, and more importantly, what do you carry and why? For more on EDC bags and stuff to carry, take a look at these!