Ever tried to convince yourself or an exasperated significant other that the gun you just bought is an investment?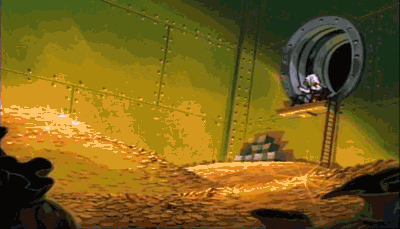 It's certainly true that some handguns can hold their value (or even become more valuable!) as time passes, but knowing which guns best hold their value can be the difference between a safe full of junk or a safe full of gems.
Our team crunched data from GunBroker.com and various manufacturer sites to come up with the ultimate list of the best value-holding pistols around.
We're going to talk a little about what sets certain guns apart and why they maintain their value, and what guns our research has shown keep their value for years to come.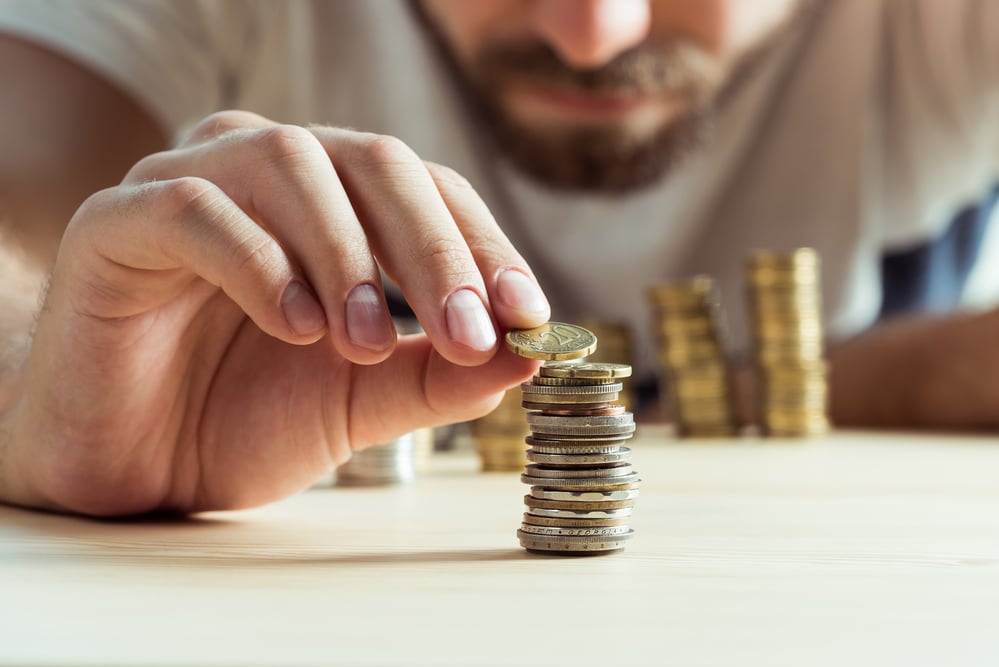 What Makes a Gun Stay Valuable?
It's common knowledge that things that get used tend to depreciate in value–including your guns. However, it's also possible that your gun may appreciate in value, too. It's a lot less common to sell a gun for more than you paid for it, but it's not unheard of.
There are several factors that help certain gun types or models keep or gain value–despite wear from use or the original price paid.
Original Packaging and Documentation
Collectors and enthusiasts love getting the original packaging, receipts, user manuals, and other documentation that came with the gun in the first place. Not only can it be a fun peek into history, but a like-new handgun in the original box will command slightly more on the market.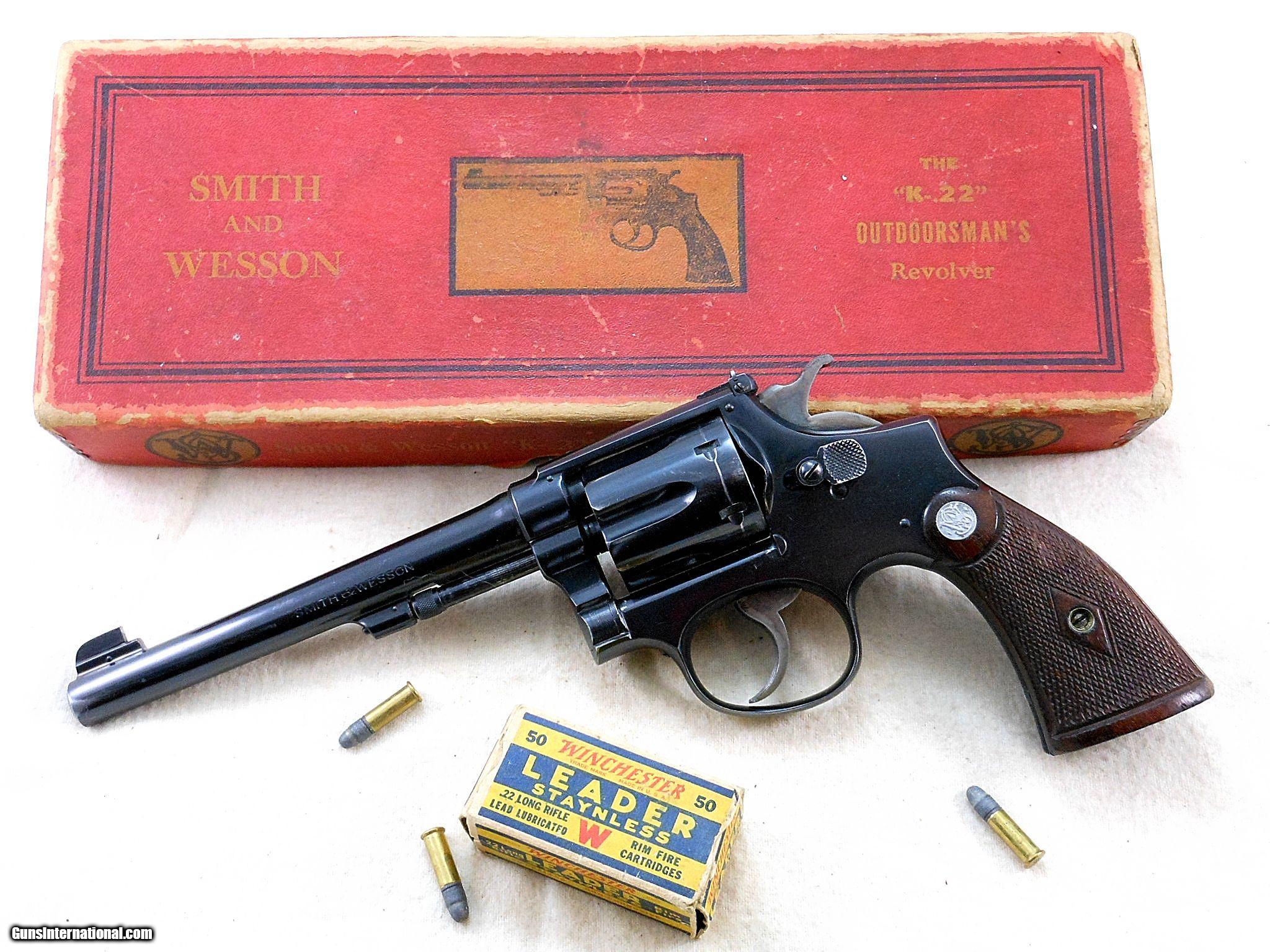 Popularity or Historical Significance
If I asked you to name an iconic spy gun, does James Bond's Walther PPK come to mind?
What about a handgun that was carried into battle by thousands of servicemen, and remains a popular defense weapon to this day? Oh, you're thinking of the Colt 1911? Us, too.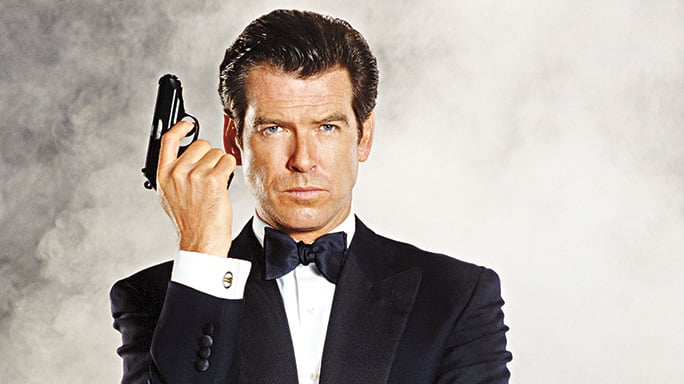 While we hate to say it's a popularity contest, certain guns do maintain their value better because of their position as a military sidearm or a pop culture icon.
Rarity
Demand drives the price, so it's not surprising that rare guns command higher prices, even years after production. This isn't a key indicator, though, since there are plenty of models, like the 1911, that maintains their value, despite being produced widely.
Condition
While it's true some rarer guns will still command staggering prices in even the worst shape, your average gun will not. Like-new and well-maintained handguns keep their value much better than beater guns of popular models.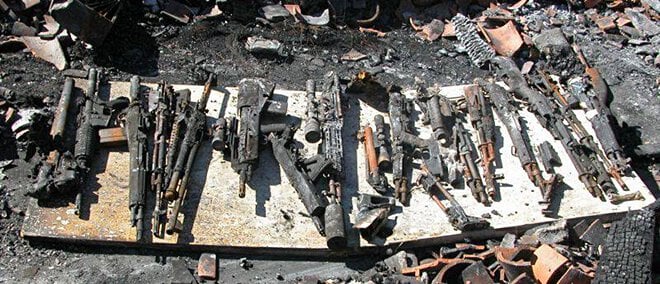 Like most people, collectors want the best quality weapon they can get their hands on.
What People Will Pay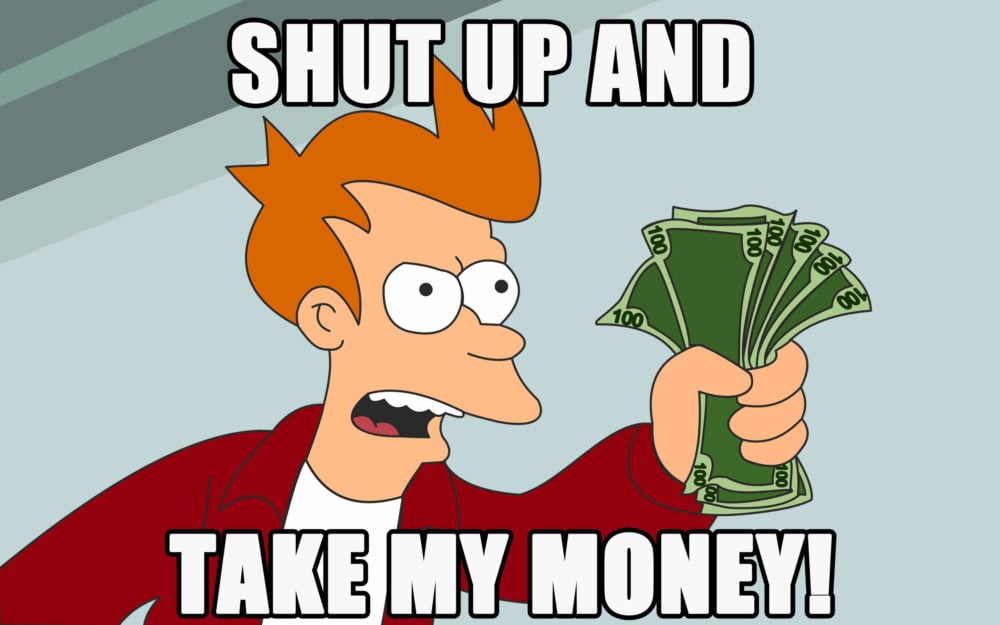 And the bottom line is–a handgun is only worth what someone will pay for it. The market varies a lot, and with it, so does the value of your gun
Best Value-Holding Handguns
Now, the part you came here for–let's talk about the best value-holding handguns our research has uncovered.
Before we get into them though, let's talk a little bit about how we determined which pistols maintained their value best.
We started with the MSRP for these guns. Admittedly, the MSRP isn't the most accurate measure of a gun's value, and changes over time, but we figured it's a fair enough starting point.
Obviously, the MSRP of a model manufactured in recent years is going to be pretty different than the MSRP of the same model manufactured decades ago, so keep that in mind.
We gathered our data on market prices by searching through GunBroker.com, since, as we said, handguns are only worth what people are willing to pay for them.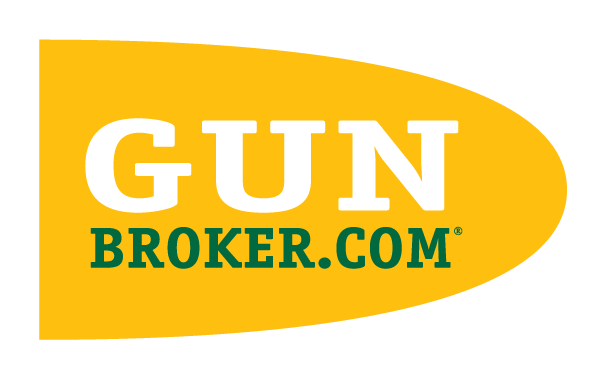 We looked at hundreds of soon-to-close GunBroker listings to see what the general trends were, how many bids they were attracting, and the range of prices listed, then distilled it all down to the numbers you'll see below.
There's a pretty wide variety of prices out there, depending on the quality of the gun, the seller, and of course, features like aftermarket upgrades, engravings, and premium finishes.
So, without further ado, the pistols that hold their value best!
1. Glock 17 and Glock 19 (All Generations)
It's probably no surprise that the original Glock 17 and its more compact sibling, the Glock 19, are number one on our list. They've been on the market for nearly 40 years, and have remained popular since their introduction.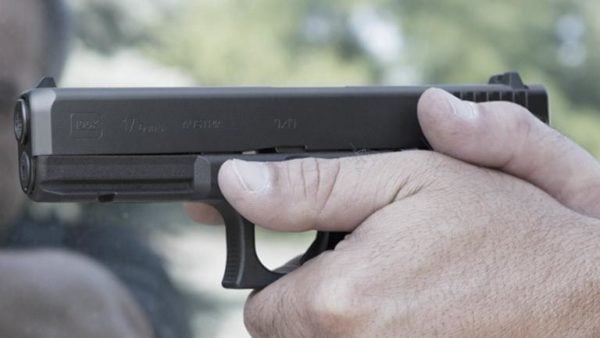 The G17 was created in response to the Austrian Armed Forces' search for a pistol to replace their WWII-era Walther P38s. Initially, the polymer handguns weren't well-received, but after some revisions, the G17 was accepted for use by not only the Austrian military, but also the Norwegian, Swedish, and British armed forces.
Glocks are popular among civilian shooters for their light weight, great durability, strong reliability, and, of course, how easy they are to build, modify, and upgrade.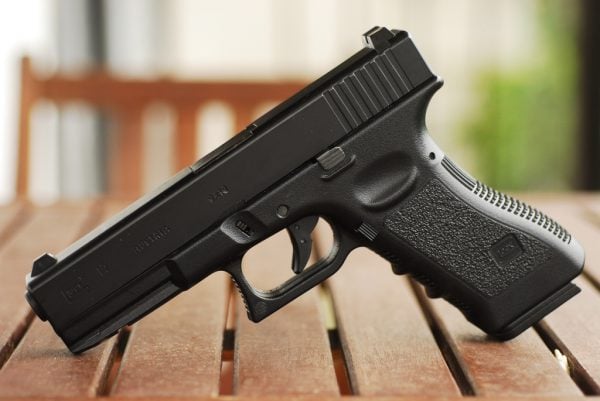 The G19 is regularly used as a CCW due to its compact size, but both models are trusted by shooters for self-defense, used for ranges and competitions, and found in gun safes across the country.
Glock lists the MSRP of the Glock 17 at $599. On GunBroker.com, we found them going for anywhere between $350 and $1,250, but most fell in the $499 to $550 range.
539
at GrabAGun
Prices accurate at time of writing
Prices accurate at time of writing
Upgraded models could be found for more than the top end of our range, but for standard models, we're pretty confident that you'll pay close to the current MSRP for a used Glock 17.
Glock 19s have a similar MSRP–$599 to $647–but tend to stick to a tighter range of prices. We found them pretty commonly in the $499 to $549 range. As mentioned, upgraded models went for more.
539
at Palmetto State Armory
Prices accurate at time of writing
Prices accurate at time of writing
2. Sig Sauer P226
We mentioned above that a common factor in determining which guns hold value is their use by military forces. In the case of the Sig P226, this is only partially true–while the P226 completed all the test protocols to win the U.S. Army's XM9 Service Pistol Trials in 1984, it ultimately lost out to the Berretta M9.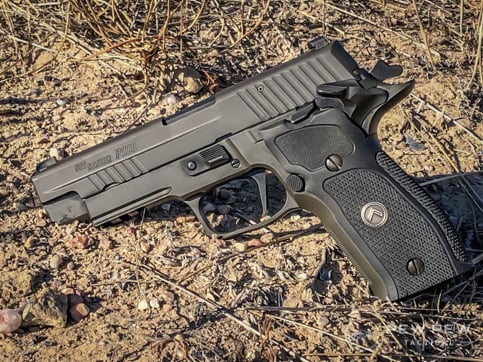 Despite not winning the contract, it was clear to shooters that the Sig P226 was a winning design. Double-action firing made this handgun ready for defensive situations, and Sig only continued to improve on the versatility and "to hell and back" reliability the P226 was known for.
Now, the P226 has been adopted by some of the world's most elite military groups, including the Navy SEALs, Poland's GROM, and the British SAS, and the Secret Service, to name a few.
There are a few variants of the P226 out there that remain especially popular, including the P229 and the P226 DAKR.
The MSRP on a Sig P226 is listed at $1,411. While we found them listed on GunBroker for as low as $420, most listings were priced in the neighborhood of $1,199–just a mere $212 down from the MSRP.
1413
at Guns.com
Prices accurate at time of writing
Prices accurate at time of writing
3. Beretta 92FS, M9, and M9A1
While there are some slight differences between these three models, they are all pretty similar and all command about the same prices in the used gun market.
The Beretta 92FS is the result of updates made to the Beretta 92 in response to military testing. It was picked up by the U.S. Army in 1985 and designated the M9 (which is the model that beat out the Sig P226 for the Army's contract). It's also a favorite ofJohn McClain.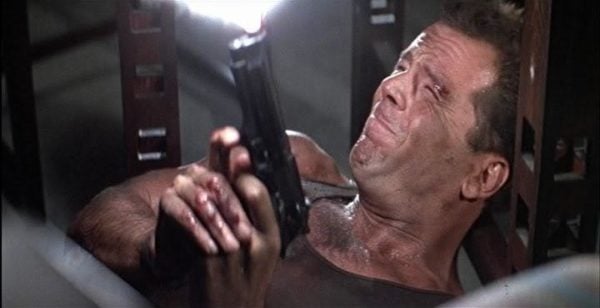 The M9A1 is a further evolution of the design, created to accompany servicemen and women into modern battlefields. It features improved tactical features, standard sand-resistant magazines, and other design changes to help it keep up with the needs of the military.
569
at EuroOptic
Prices accurate at time of writing
Prices accurate at time of writing
Both the 92FS and the M9 are listed with an MSRP of $675. GunBroker listings price the 92FS between $400 and $600, but most listings tend towards the $600 end of things. The M9 commands a bit higher prices–$548 to $639.
999
at Brownells
Prices accurate at time of writing
Prices accurate at time of writing
The M9A1's MSRP is $775, according to Beretta's site, and it does maintain a slight lead on the other models when we checked out GunBroker. We found it there for anywhere between $499 and $678, but most listings were in the higher end of that range.
4. Colt 1911
Another iconic weapon that's spent plenty of time on the front lines, Colt 1911s tend to hang onto their value well. And not only do Colt-manufactured 1911s perform well on the market, but so do custom manufacturer's offerings.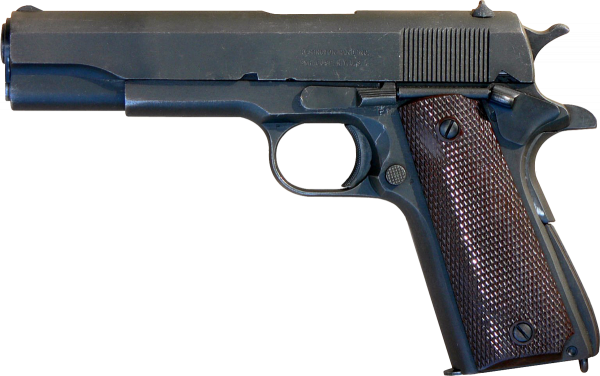 Introduced in 1911, this handgun is the oldest on our list and was in service throughout the U.S. armed forces right up until the mid-80s, when it was replaced with the Berretta M9.
Despite the age of the design, the 1911 has stood up well to the test of time, and remains an immensely popular favorite among shooters of all levels.
Colt lists the MSRP of 1911 Governments at $899, and Gunbroker had quite a few in the $850 range, meaning these guns do tend to keep their value. We even found one 1913 manufactured 1911 going for $3,300, and other earlier models also going for several thousand dollars.
900
at Brownells
Prices accurate at time of writing
Prices accurate at time of writing
Seems like it's time to take a look at Grandpa's gun safe!
As we mentioned, there's a lot of companies out there building 1911s, some well, and some… not so well. Among the most respected custom manufacturers of 1911s, you'll find Dan Wesson, Ed Brown Custom, Nighthawk Custom, and Wilson Combat.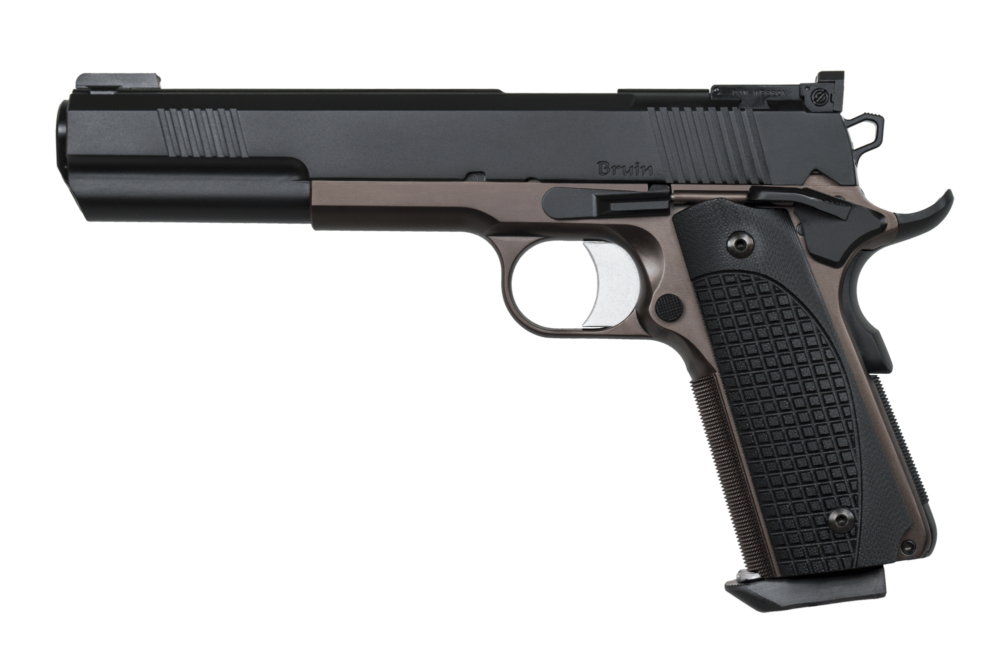 We figured we should take a look at some of their offerings, too.
Starting with Dan Wesson, we can see that the MSRP on their 1911 A2 is $1,363. We found it on GunBroker for $1,200.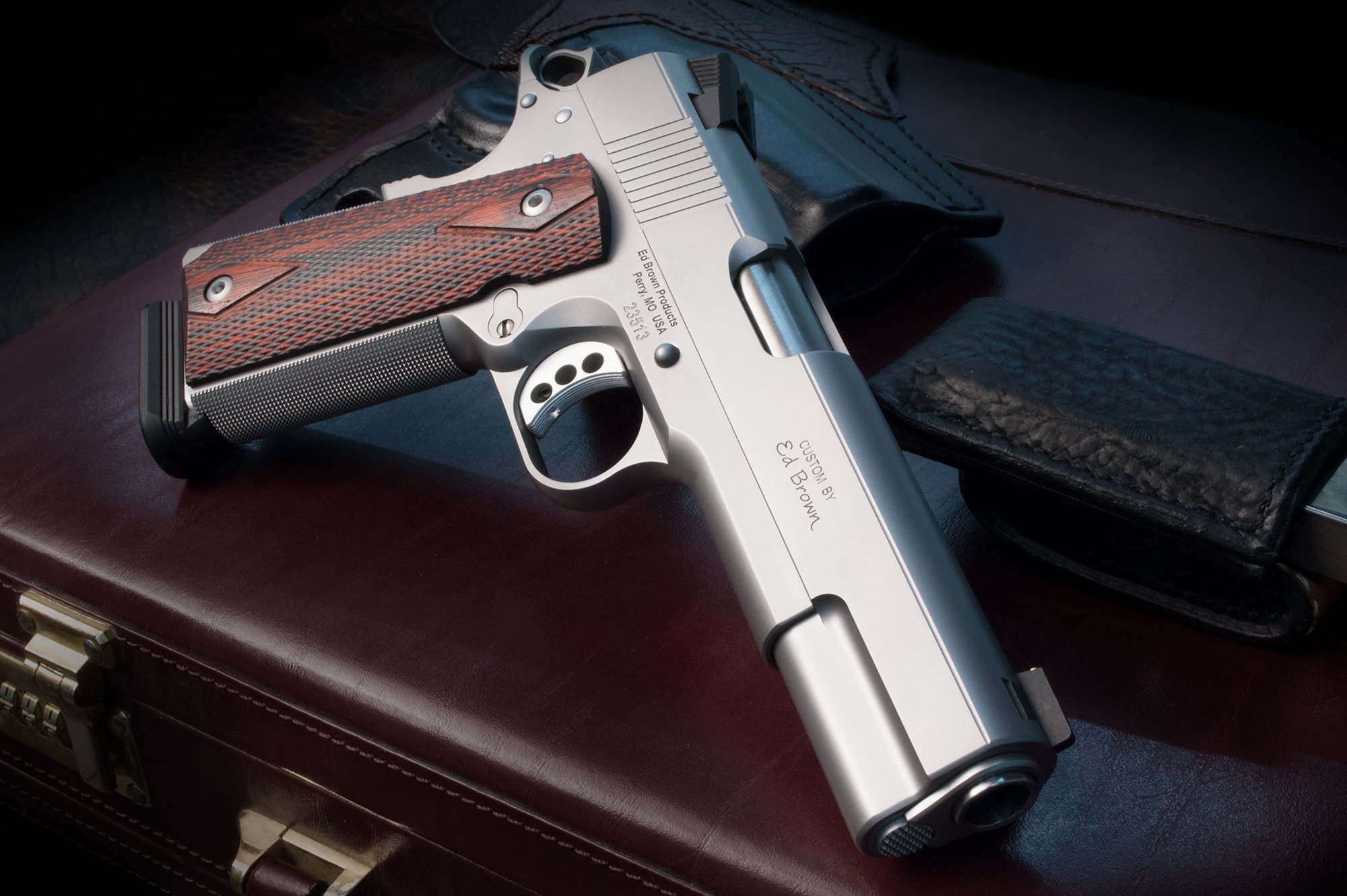 An Ed Brown Custom 1911 retails for $2,995, but can be found on GunBroker for anywhere from $1,649 to $2,699–it's worth noting, though, that these do tend to run towards higher prices in this range.
Nighthawk Custom lists their 1911 Talon model for $3,499. It can be found on GunBroker for $2,100 to $3,250, but averages about $2,800.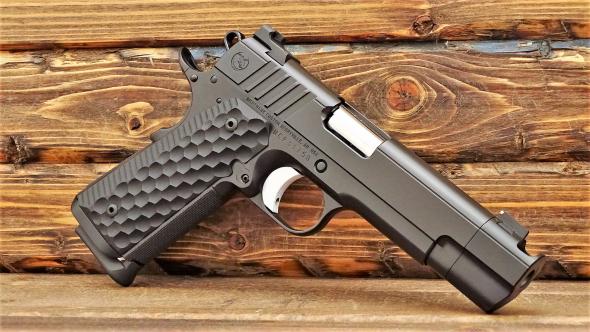 Wilson Combat's Classic 1911 is listed for $3,140, but we found it on GunBroker for $2,649.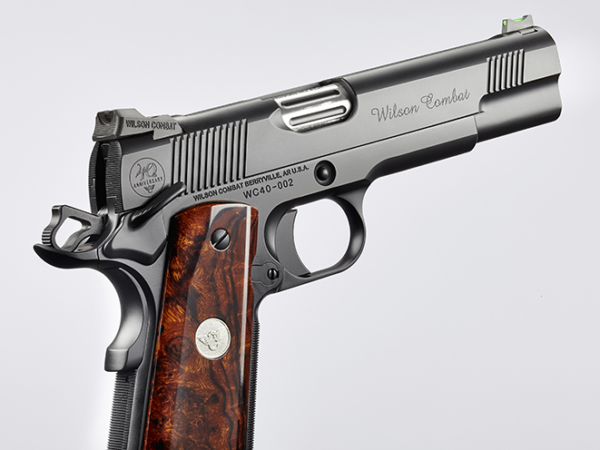 As you can see, a lot of little factors, like manufacturer, model, caliber, and others can make a big difference in not only the original price, but the resale value–especially for a widely imitated gun like the 1911.
6. CZ 75
The CZ 75 was the flagship model of CZ's handgun line, first coming into production in 1975. Since then, it's spawned a number of derivative models, and has been employed by law enforcement agencies, militaries, and security agencies the world over.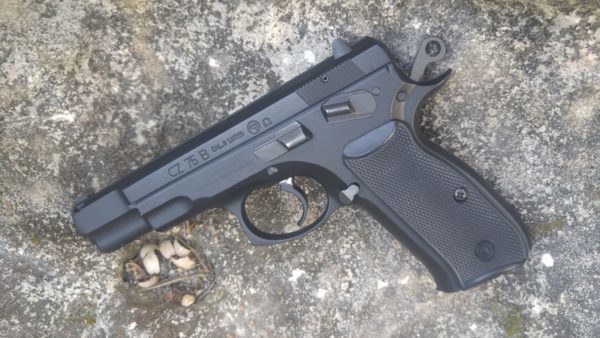 As we said–getting picked up for use by a military or law enforcement agency is almost a surefire way to tell which guns will hold their value.
When we looked up the CZ 75's MSRP, we found it listed at $631 on the company's site. GunBroker sellers are offering CZ 75s between $510 and $633, averaging about $570. These may not be worth the biggest chunk of change, but considering they only lose about $60 off their MSRP, we think they're worth it.
569
at GrabAGun
Prices accurate at time of writing
Prices accurate at time of writing
7. CZ 75 SP01
Did we mention that the CZ 75 spawned a bunch of great derivative models? In case you missed it, we'll say it again–the CZ 75 SP01 is a great new addition to the CZ 75 family, and we're not surprised that it holds its value as well as its older siblings.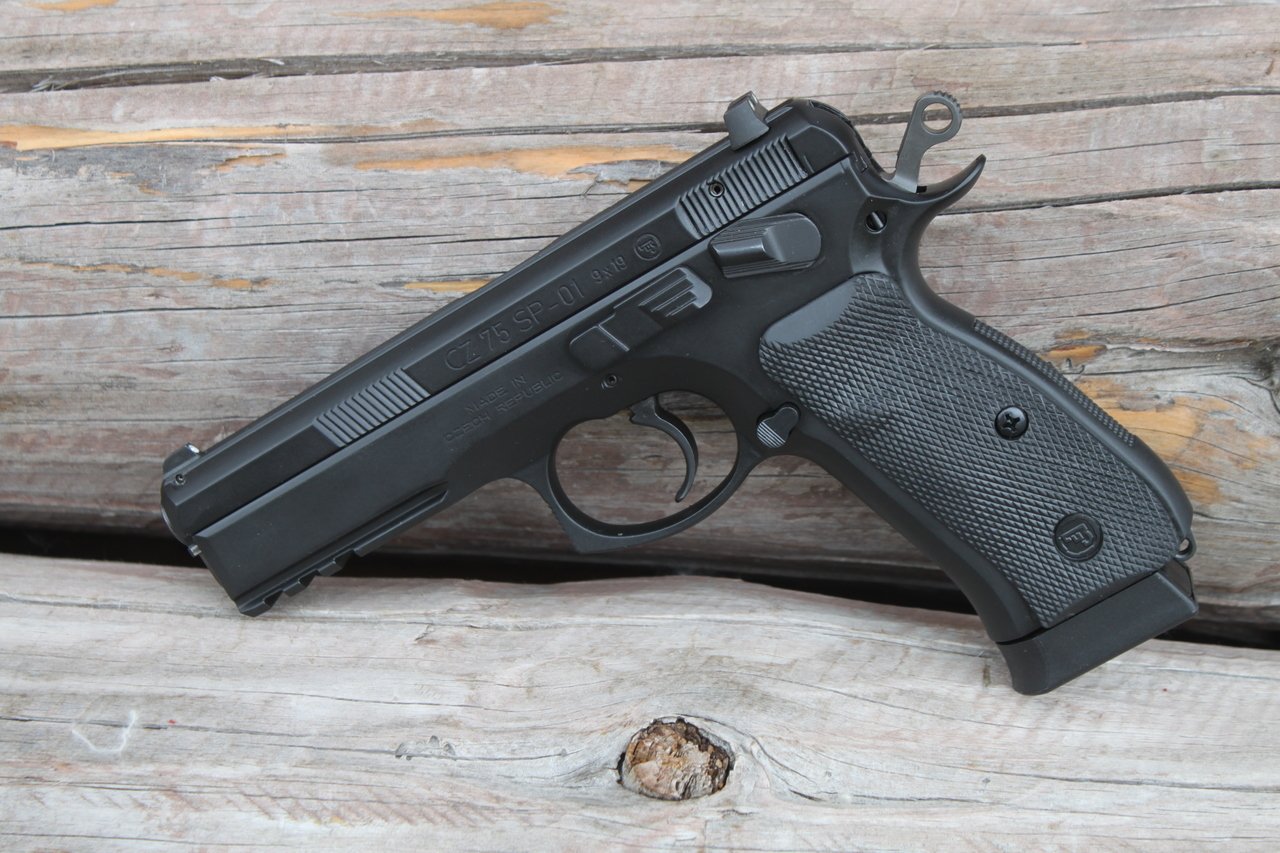 Like the rest of its family, the CZ 75 SP01 is pretty popular with law enforcement and military, but it's also trusted by some World Champion shooters, like Adam Tyc and Angus Hobdell.
CZ lists the CZ 75 SP01 at $700, which is just a smidge about the price of the original 75. GunBroker tends to place the 75SP01s somewhere between $515 and $599, but they're pretty commonly listed at about $580.
Best for Production Competition
786
at Kygunco
Prices accurate at time of writing
Prices accurate at time of writing
8. Browning Hi-Power
The Browning Hi-Power is a collaboration between Browning and FN, and was in continuous production for 82 years, before being discontinued by Browning (don't worry, though–it's still in production under license).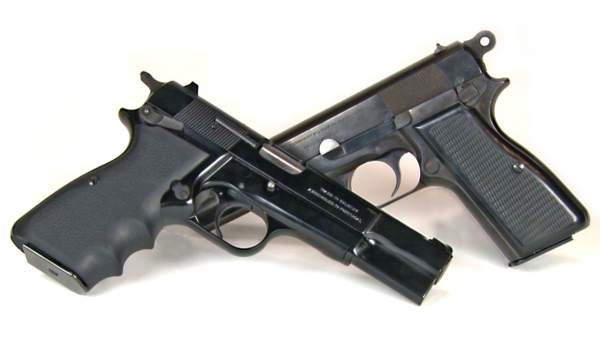 Compared to its contemporaries, the 1911 and the Luger, the 13-round capacity was practically double what others offered. The Hi-Power was adopted by more than 50 countries' militaries, making it one of the most widely used guns on our list.
Because Browning had sold the patents for the 1911 to Colt, he had to design a completely new firearm while working around the 1911's patents. When the 1911 patents expired in 1928, a lot of the design restrictions were lifted and many of the 1911's features were incorporated into the striker-fired handgun.
Because Hi-Powers are so popular, there are a ton of them on the market. That doesn't mean that they're worthless, though–far from it.
The most recent MSRP for Hi-Powers was listed at $1,119.99. GunBroker offers some as low as $515, but some as high as $1,800. You can expect to pay somewhere in the neighborhood of $1,000.
1299
at Guns.Com
Prices accurate at time of writing
Prices accurate at time of writing
Like 1911s, early production models can be worth thousands of dollars.
9. Walther PPK
If you're a U.S. citizen and you want a James Bond gun, you've got a few choices–an imported Walther PPK/S (which is just a smidge bigger than the PPK to get around the 1968 Gun Control Act), an Interarms manufactured PPK or PPK/S, which were made in the U.S, or one of the brand-new reintroduced PPKs or PPK/Ss that are being manufactured at Walther's Texas plant.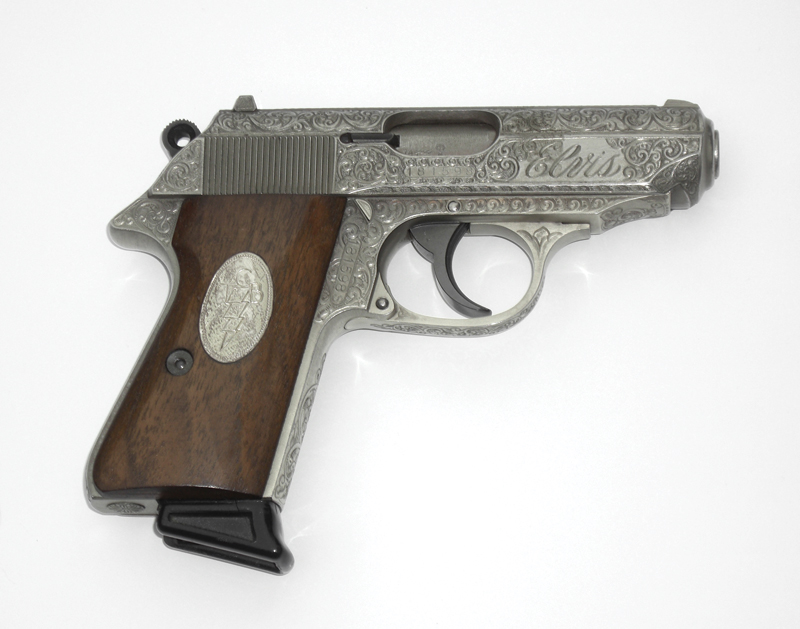 PPKs did go out of production for a bit, but have since come back and are being manufactured in the U.S. We found that the last MSRP listed for the older models of PPK/S was $990, while the reintroduced PPK/S is going for about $749.
Older PPKs and PPK/Ss can befound on GunBroker for somewhere between $450 and $1,000, but most commonly in the neighborhood of $700. These prices hold true for the Interarms manufactured PPKs as well.
700
at Guns.com
Prices accurate at time of writing
Prices accurate at time of writing
More modern PPK/Ss can be found between $400 and $700, which isn't that far off the older models.
10. Walther PPQ M2
The Walther PPQ is a polymer pistol adapted from the design of the Browning Hi-Power, specifically with law enforcement officers in mind. The preset striker and "Quick Defense" trigger make this gun quick to fire. It also has a short trigger reset to make rapid follow-up shots possible.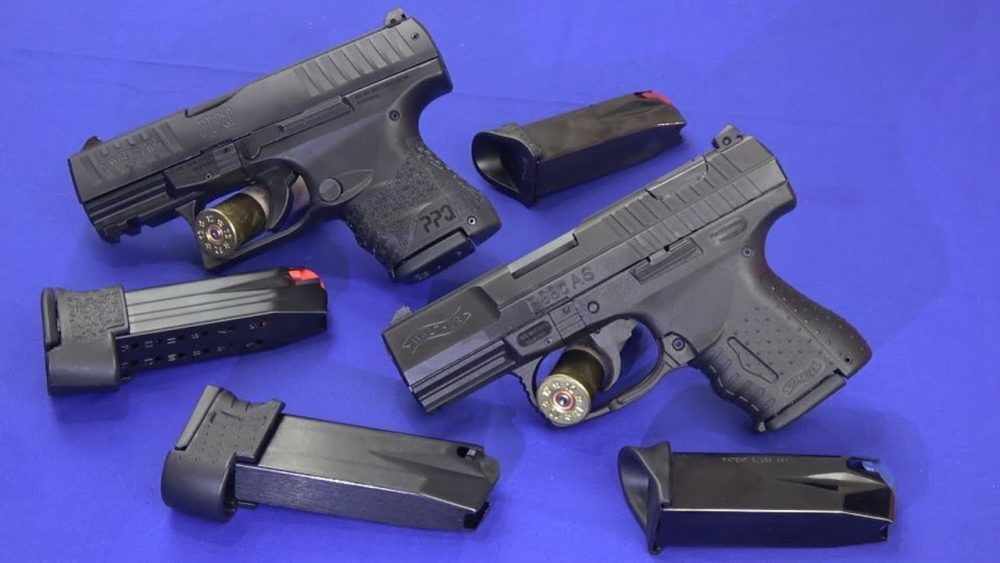 It's often compared to another popular polymer pistol, the HK VP9. Like the VP9, the PPQ features interchangeable grip backstraps to accommodate a variety of shooters, and the ambidextrous, intuitive controls make this an incredibly easy gun to shoot.
The Walther PPQ is listed at $649 on the Walther site, but can be found between $400 and $600 over at GunBrokers. It's pretty common to find them priced right around $570.
401
at Brownells
Prices accurate at time of writing
Prices accurate at time of writing
11. S&W Model 29
The first revolver on our list, the Smith & Wesson Model 29 is a double-action six-shooter that was once billed as the most powerful handgun in the world (and it was, if you don't consider custom calibers).
It was introduced as a sidearm for hunters and popular with law enforcement, but the Model 29 was thrust into the spotlight as "Dirty Harry" Callahan's weapon of choice in the movie Dirty Harry. After that, gun stores had a hard time keeping it on the shelves.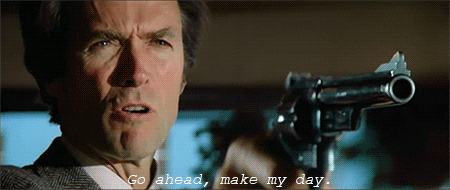 The enduring popularity of the Model 29 has only served to increase its value over time. The earliest models, dating back to the mid- to late-50s, can command thousands of dollars in good condition. S&W cites the MSRP at $1,169.
Our check of GunBroker turned up listings anywhere between $500 and a staggering $4,000. On average, expect to pay or ask about $1,000.
Dirty Harry Approved
1071
at Brownells
Prices accurate at time of writing
Prices accurate at time of writing
12. S&W 642 Airweight
The second (and last) revolver on our list is also a Smith & Wesson product–the 642 Airweight. It's a variation on the S&W 42 Airweight, and this teeny little gun is a great CCW or back-up gun.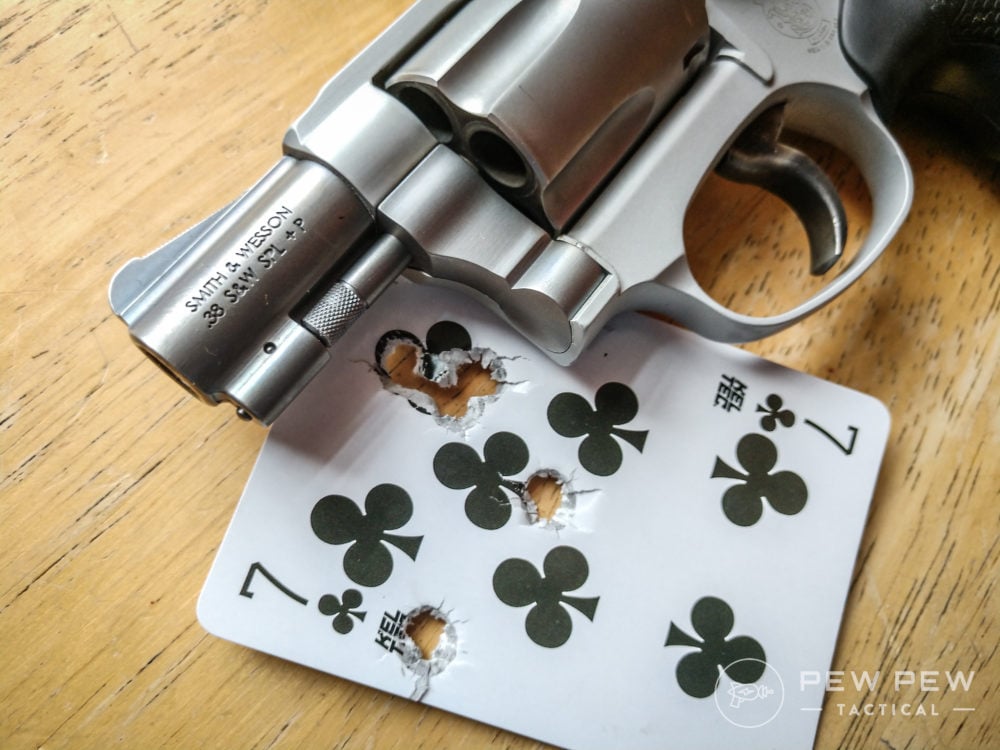 The small J-frame is compact and easy to grip, which means it's easy to handle and easy to conceal. It's a double-action with 5 rounds, so you can trust it to have your back.
Smith & Wesson lists the MSRP at a mere $469, while GunBroker has it in the $330 to $649 range, depending on the age and condition of the particular handgun.
Best Bang-For-Buck CCW Revolver
519
at Kygunco
Prices accurate at time of writing
Prices accurate at time of writing
13. Sig Sauer P320 M17
Last, but not least, is the Sig Sauer P320 M17. It's the civilian version of the M17, and closely follows the U.S. Army's specifications. Now, this one is a bit of a hypothetical, but if we've noticed a pattern, it's that guns picked up by the Army for use hold their value well.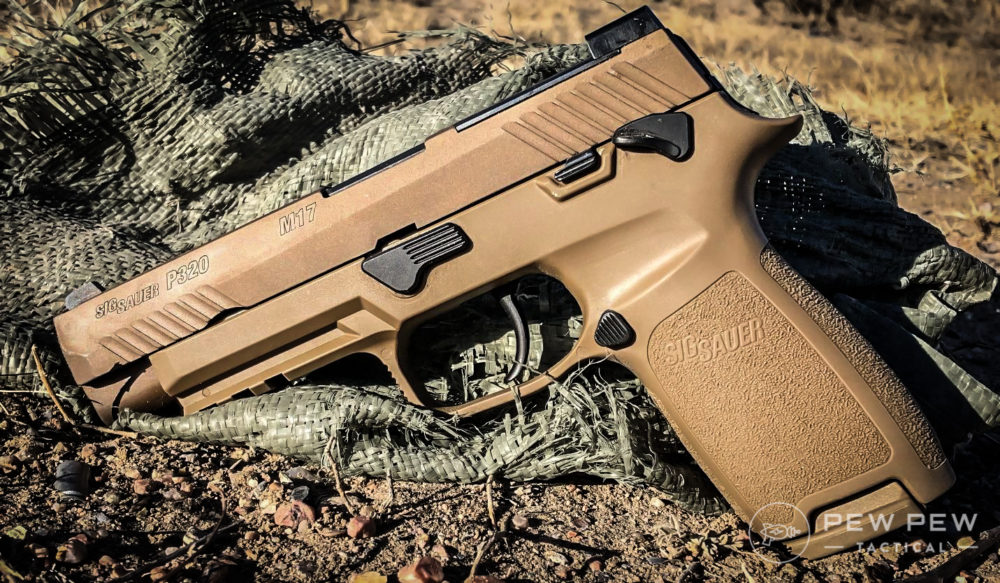 The P320 M17 is pretty new to the market, coming out in 2017, so it's a bit early to make predictions on how well it'll hold its value, but we're feeling pretty confident that it will.
Currently, Sig lists the P320 M17 at $762, and it lists for $600 to $650 on GunBroker, which is right about where we expected it to be.
474
at Palmetto State Armory
Prices accurate at time of writing
Prices accurate at time of writing
To Sum It All Up…
Phew! That's a lot of numbers!
If our data is correct, though, these 13 handguns are among the best of the best when it comes to maintaining or even increasing in value.
You can buy with confidence, knowing that you're making an investment–or at least, appease your significant other when a new gun shows up at your FFL.
Do you have any of these pistols? If so, what did you pay when you bought it? Tell us in the comments section! Ready to shop? Check out the best places to buy guns online.