Let's be real; it doesn't do you much good to buy an AR-15 or other rifle if you have zero idea of how to use it.
If you're going to possess a weapon, you have to know how to use it in a realistic scenario!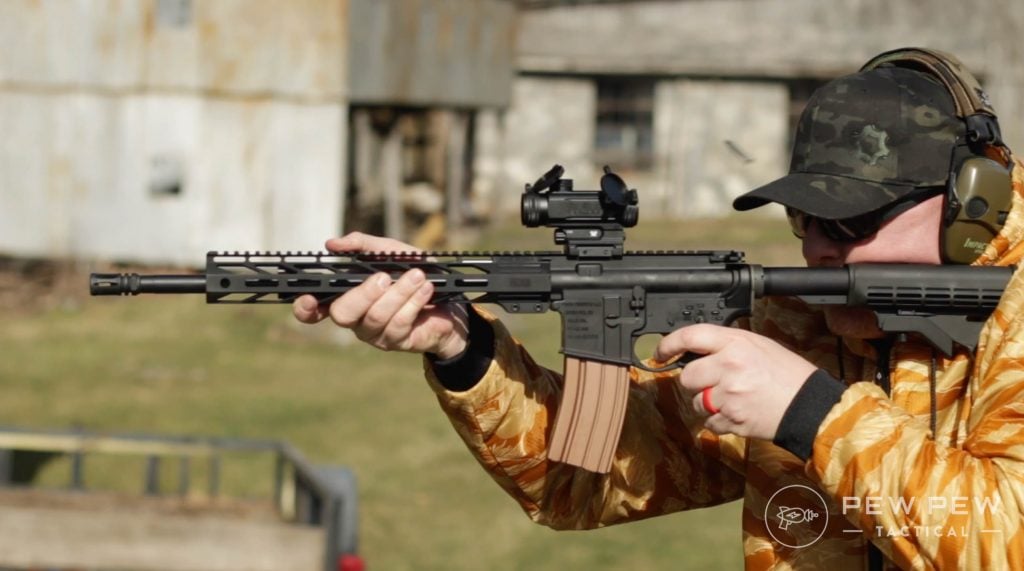 And with gun sales soaring last year and an influx of new gun owners into the community, gun classes and in-person training opportunities have exploded.
(You can read more about that here.)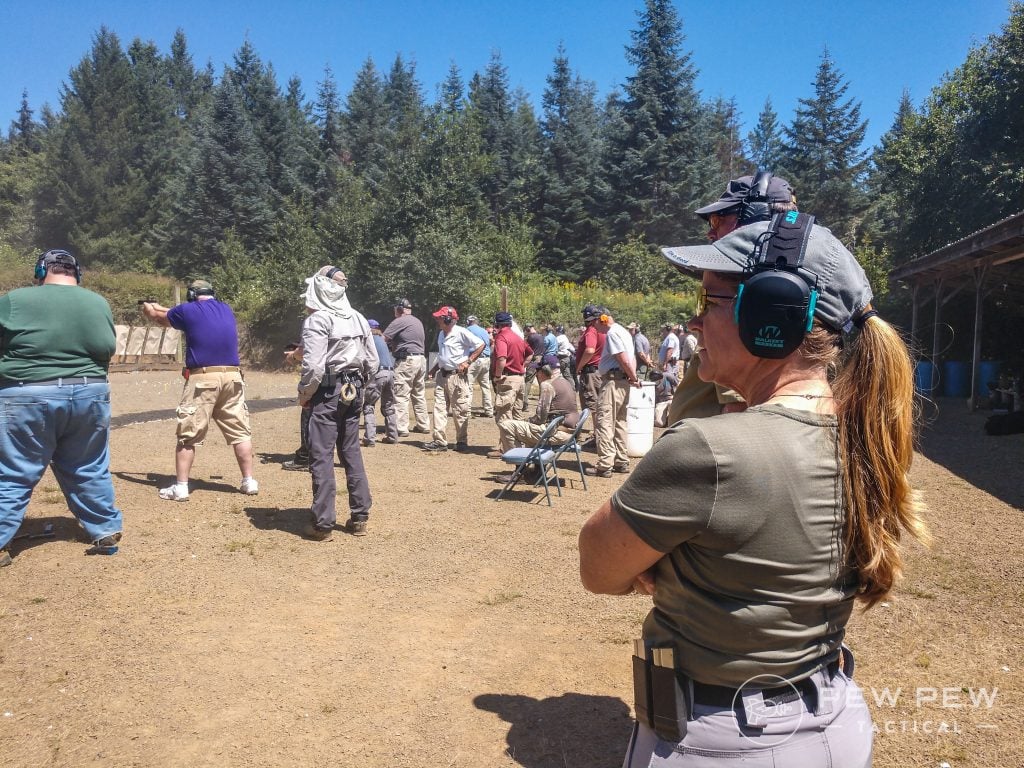 Finding good instructors or gun schools can feel a bit intimidating, though. With a lot of options on the table, it can be tough to narrow it down.
But luckily, we've gathered together a list of the best tactical carbine courses across the U.S. at various skill levels.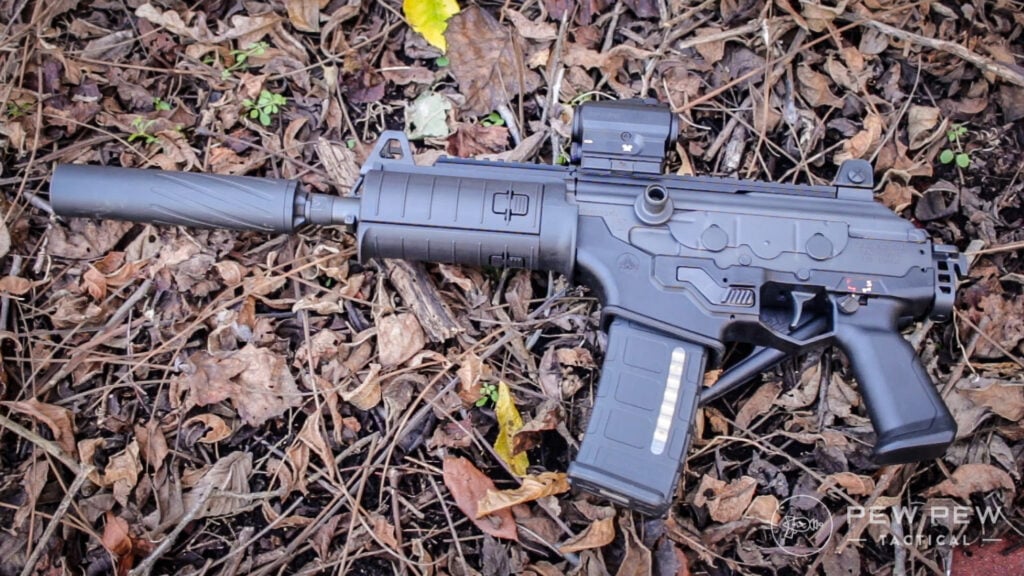 Whether you find yourself new to carbines, looking to refresh some skills you've previously learned, or tackle some advanced training…you're guaranteed to find something that fits your level.
So, if you are looking for a tactical carbine course and want to learn from experienced trainers…keep reading.
Table of Contents
Loading...
Beginner
These classes are best for newcomers – those who've just bought their carbine and aren't sure how to use it defensively.
Within these courses, you'll learn the fundamentals as well as some battle tactics.
1. Tactical Performance Center Carbine Mastery ($795/3 days)
Ron Avery and Ken Nelson started the Tactical Performance Center after studying and codifying best practices of world-class shooters.
Now, the organization is run by Rossen Hristov, a USPSA Grandmaster, and CZ-USA-sponsored shooter.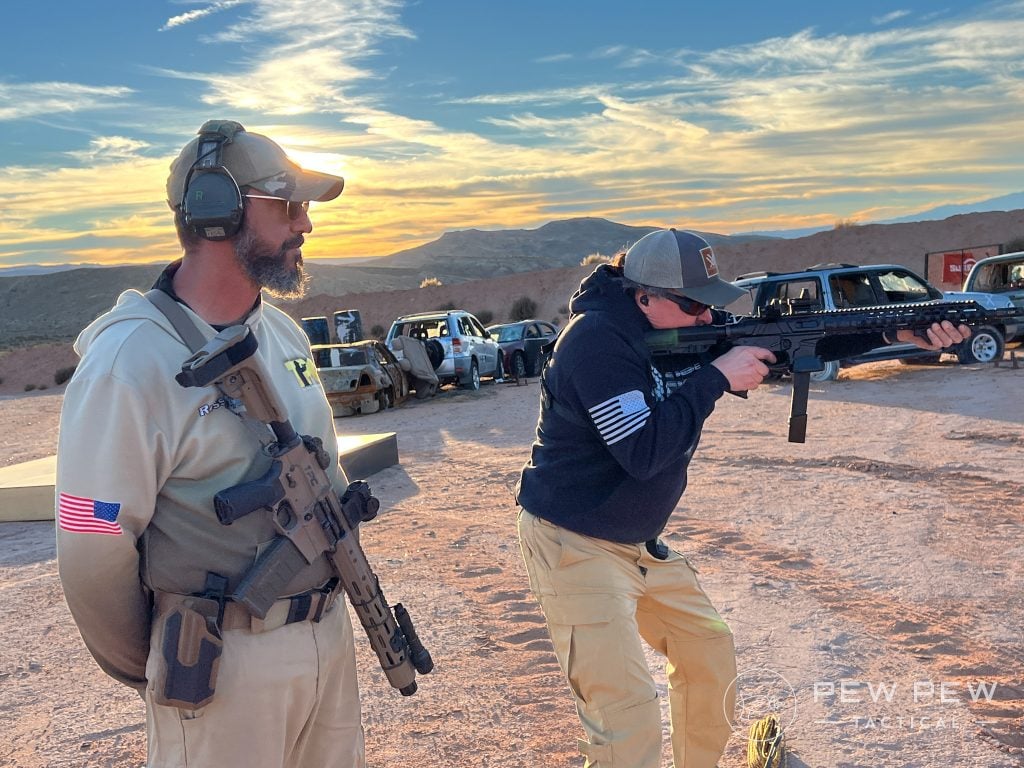 The Carbine Mastery course is excellent because it focuses primarily on marksmanship fundamentals. Using the TPC Fire Control Triangle, you start out with the very basics and build.
I can't emphasize this concept enough, but the course follows a crawl, walk, run progression where you establish good fundamentals and build. If you did the course in reverse, it would be rough, but you begin very basic and soon are doing some impressive things.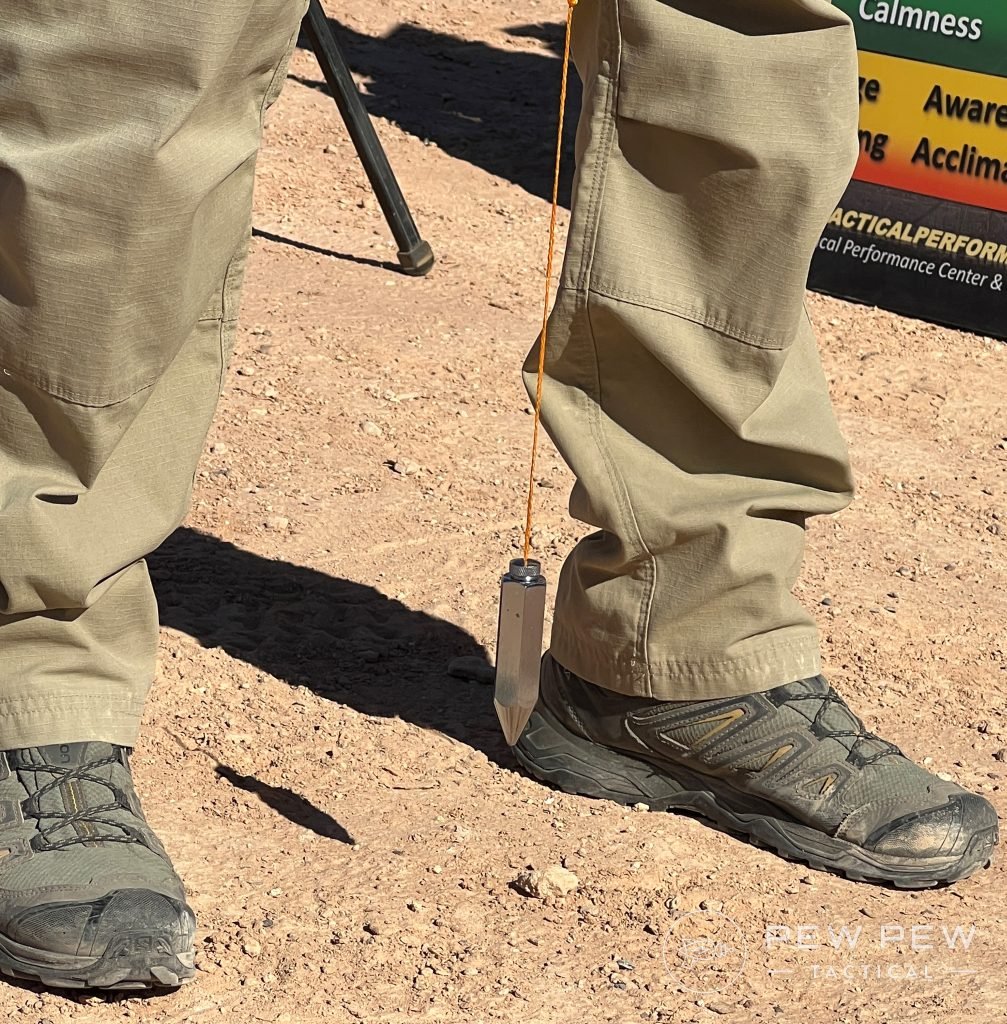 A good amount of time is spent on stance, where you actually place the rifle on your body and grip. Everything is broken down and thoroughly explained.
One of the best parts of the course is each concept is reinforced with drills that increase retention. Even more importantly, Rossen teaches you how to understand what you're doing wrong and correct it.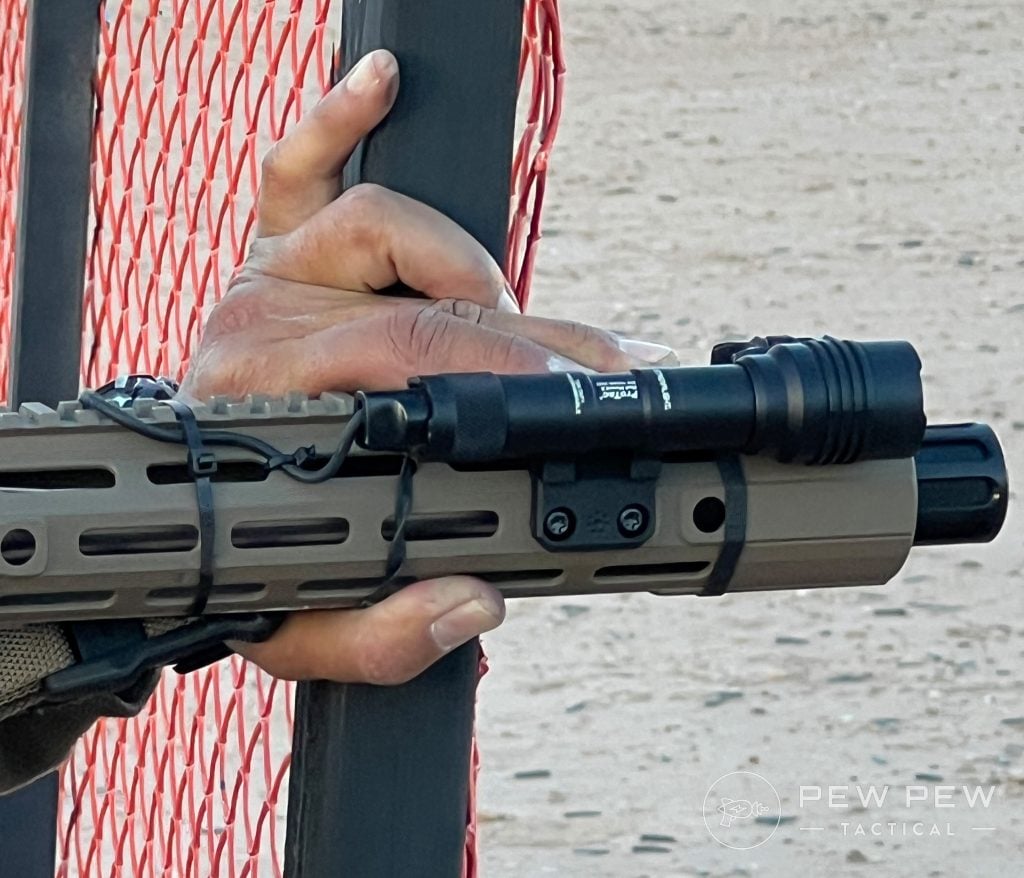 This sets you up to be a perpetual learner even after you've left the course. Rapid shots tracking up and right? Pull that shoulder forward.
Are your shots okay vertically but shifting horizontally? Add more control hand pressure and support. The diagnostic skills were an amazing benefit, and by the end, I was much a much more competent shooter.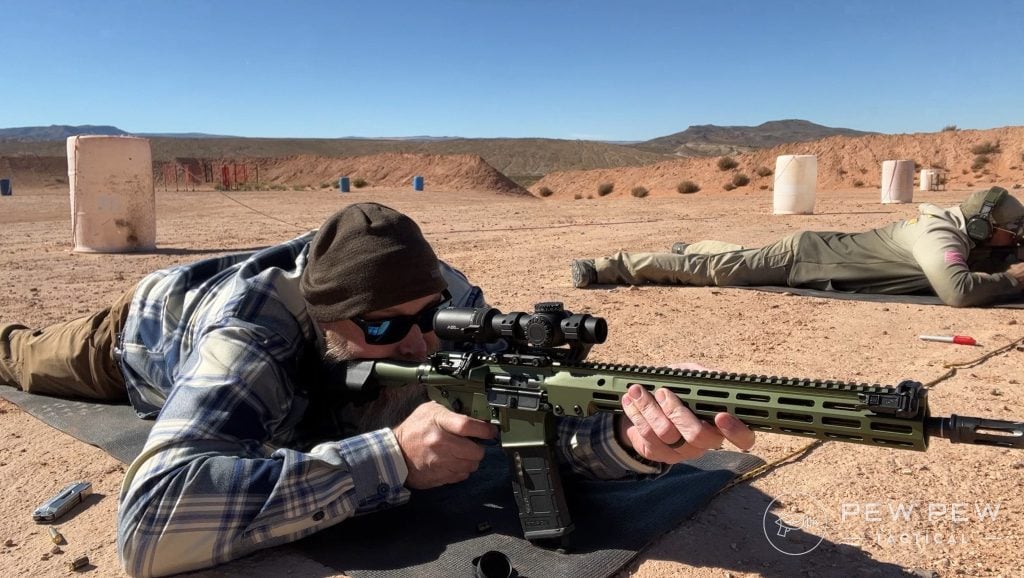 This is a 1,200-round course, and TPC can supply the ammo at a good price if you are traveling to their course. You'll need a rifle, three magazines, a sling, knee pads, ear and eye pro, and note-taking materials.
TPC offers multiple courses in different locations, so be sure to check their training calendar.
Editor's Note: PPT Video Producer Sean took TPC's class and added it to this list after publication.
2. Max Velocity Tactical HEAT 1 Combat Tactics Class ($1,200/4 days)
Deep in the hills of Romney, West Virginia, lay Max Velocity Tactical, run by former British SAS soldier Max.
Aside from authoring a number of excellent books, Max is also known for being one of the best tactical training businesses out there.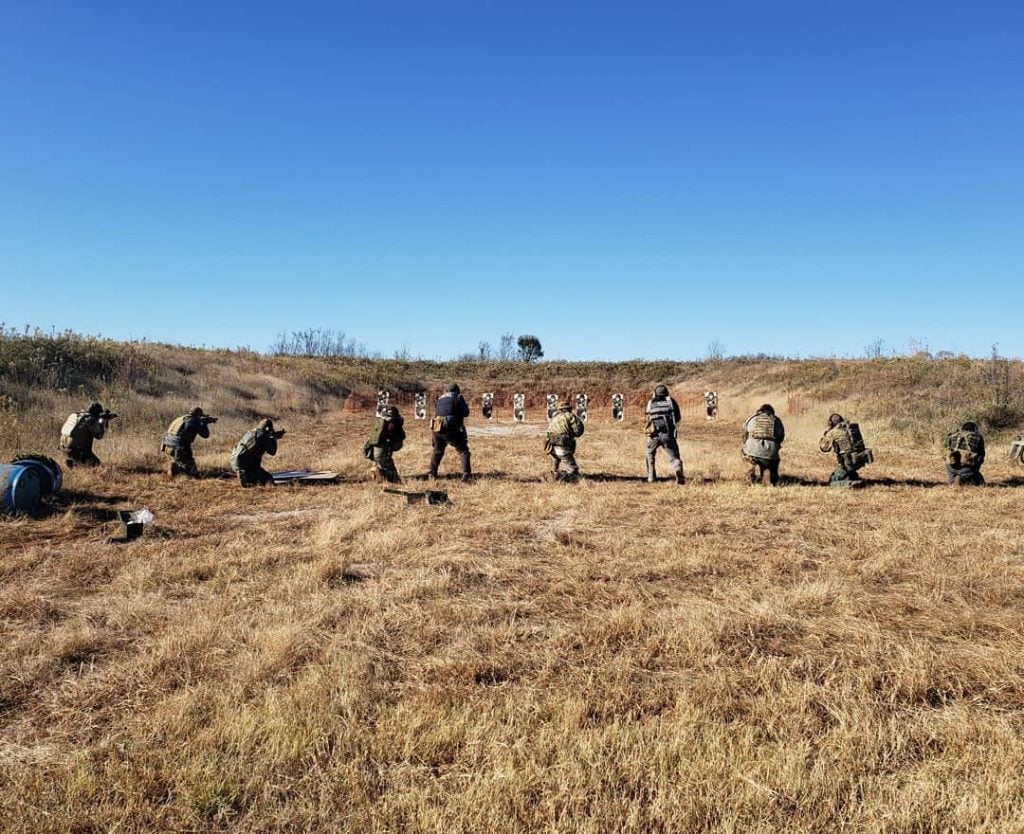 You'll definitely want to sign up for his HEAT 1 course.
This four-day class will teach you tactical marksmanship and team tactical skills through varied environments that utilize electronic pop-up targets.
Two variants of this class are taught – Classic and Ammo Saver – coming in at $1,200 and $800, respectively.
The Classic course covers how to move to contact, break contact, work in 2 and 4-man teams, and maneuver throughout a hostile environment.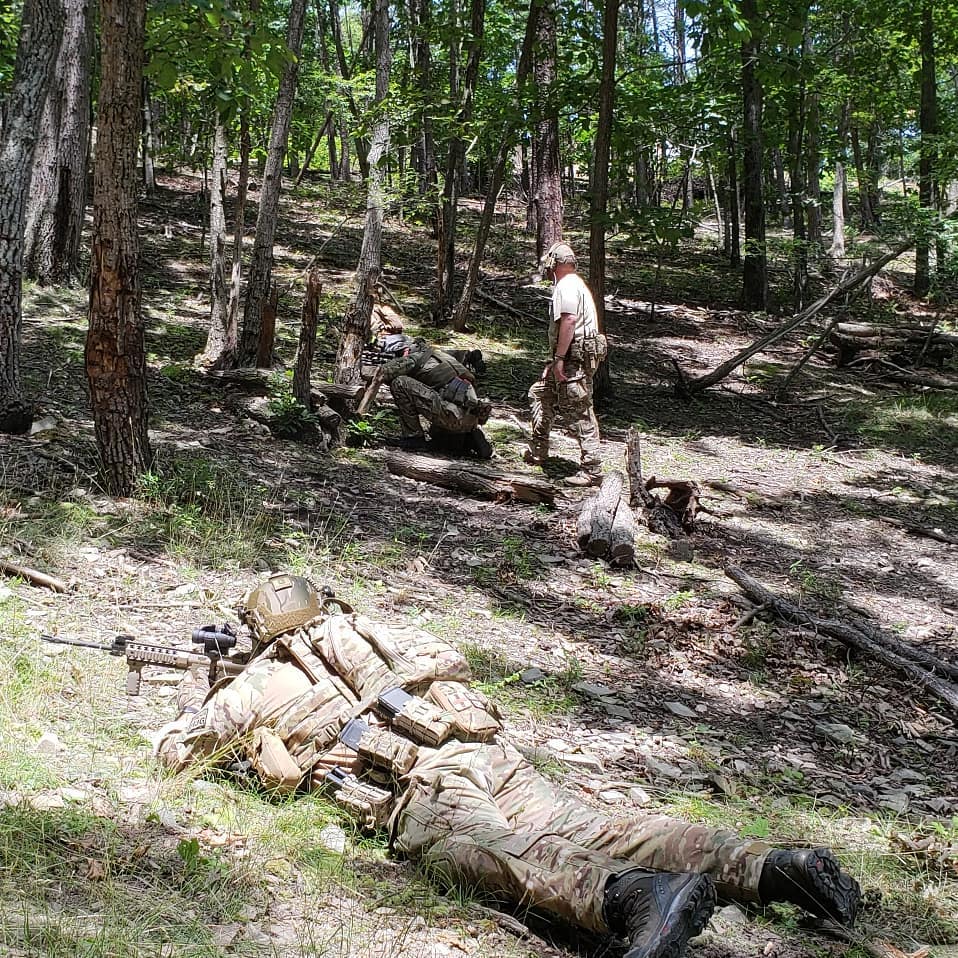 There are no prerequisite classes, but you will need 1,000 rounds of ammunition.
Perchance $1,000 rounds on top of $1,200 is a little steep for you…MVT offers an Ammo Saver version.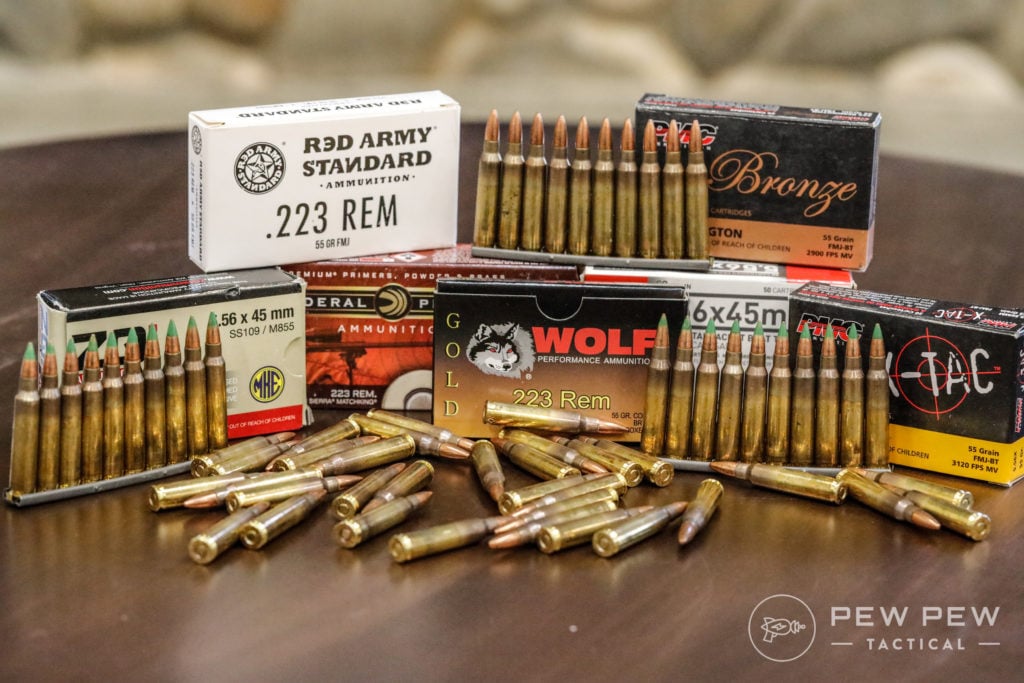 For this one, you'll only need 300 rounds to complete since you'll primarily work with an AR-15 AirSim rifle. But the lessons learned will be about the same as for the Classic course.
Don't have an AirSim rifle? You can rent one for $150.
For some students, four days in a row isn't a viable option due to scheduling. If that's the case, MVT offers HEAT 0.5 – the same class just run over four weekends.
The cost is also substantially cheaper at $600.
3. Tactical Rifleman Combat Pistol/Carbine ($750/2 days)
If you're looking to be taught by men who've seen combat, you'll like Tactical Rifleman in Clarksville, Tennessee.
Virtually all of their instructors were Special Forces, SEALS, or had similar combat experience.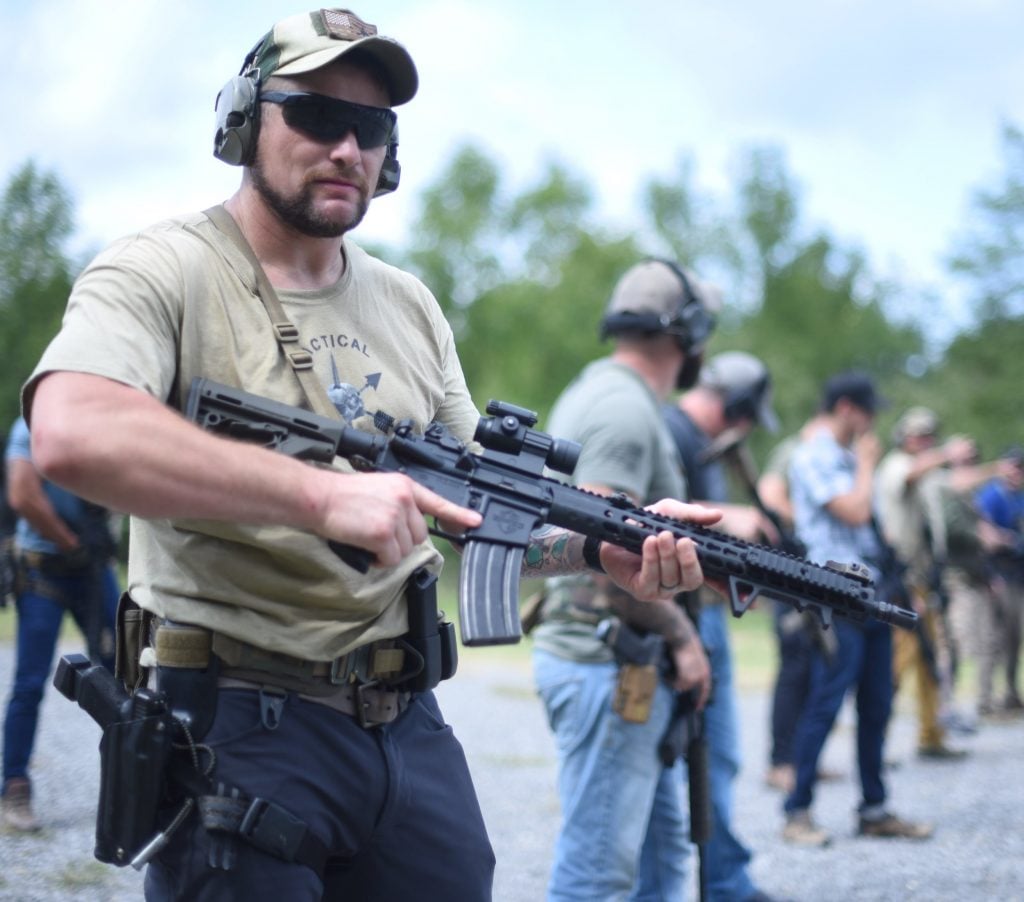 And the Combat Pistol/Carbine Course will run you through everything you need to know about close-quarters fighting from distances within 50 meters.
Skills learned include recoil management, advanced pistol marksmanship, multiple target indexing, reloading a pistol with one hand, how to shoot on the move, and low/no light shooting.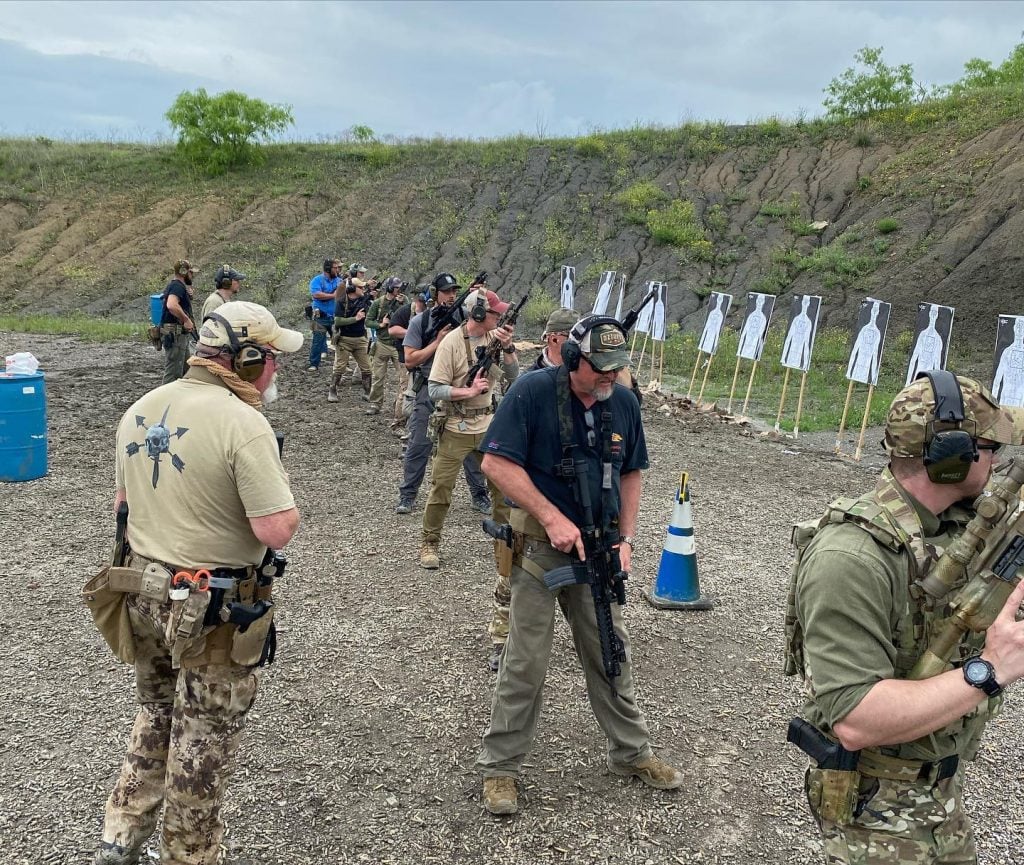 They recommend taking Combat Pistol 101 prior if you want to get the most out of this class.
You're given a bit of leeway with what type of rifle you can use for the course as well, which is nice.
Other gear you need includes a pistol chambered for 9mm or larger, 500 rifle rounds, 300 pistol rounds, four rifle mags, three pistol mags, a sling, a rifle-mounted flashlight, and a headlamp.
Intermediate
Let's say you've nailed the fundamentals but now want to learn how to apply battlefield tactics to more "technical" situations.
If this sounds accurate, check out an intermediate-level course we've listed below.
4. JWM Tactical Tactical Carbine Course ($550/6 hours)
A shorter course based in Texas, the JWM Tactical Carbine Course teaches techniques such as fighting in buildings, unconventional shooting positions, transitioning to sidearms, malfunction drills, and shooting from behind cover.
Note: JWM Tactical's Carbine Fundamentals is a prerequisite for this course.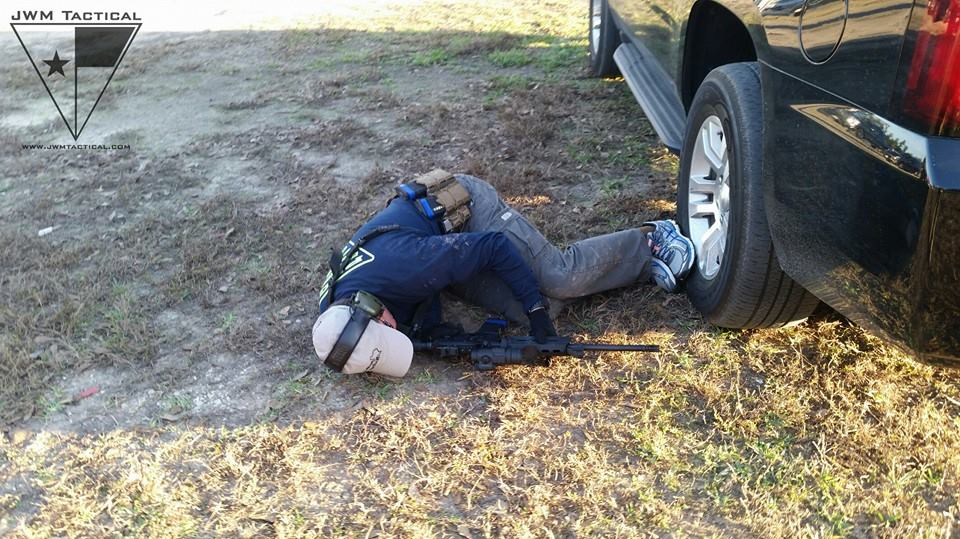 Gear-wise, you need 600 rounds for your carbine, 100 rounds for your handgun, three rifle mags, and mag pouches.
You'll be training here with active law enforcement officers and Protective Service Operators, so if you sign up, you'll get the chance to try out my favorite police joke!
What did the cop say to his belly button?…You're under a vest. (Thank you, thank you. I'll be here all week.)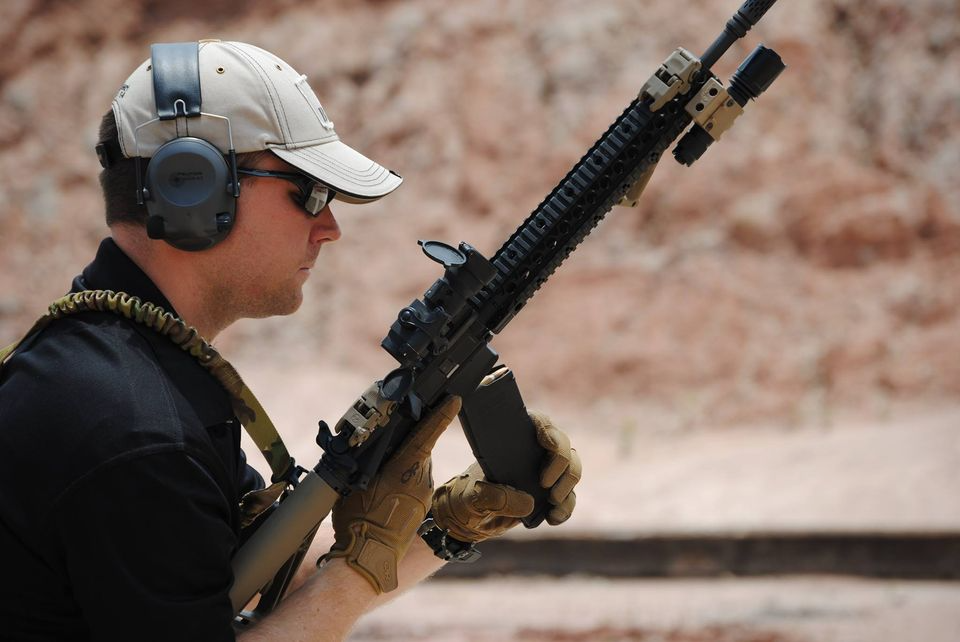 Cost is $550, but there is a substantial discount — potentially $250 or more off — if you bring more than one person with you for the course.
This opens the door for range buddies or spouses to tag along and get their learn on too. (While you get intermediate training at a real bargain!)
5. Tactic Carbine Gluttony ($1,800/3 days and 1 night)
Let's say you're completely new to the scene when it comes to operating with a carbine.
However, you want to learn the basics of using your rifle and performing advanced techniques such as room clearing and night shooting.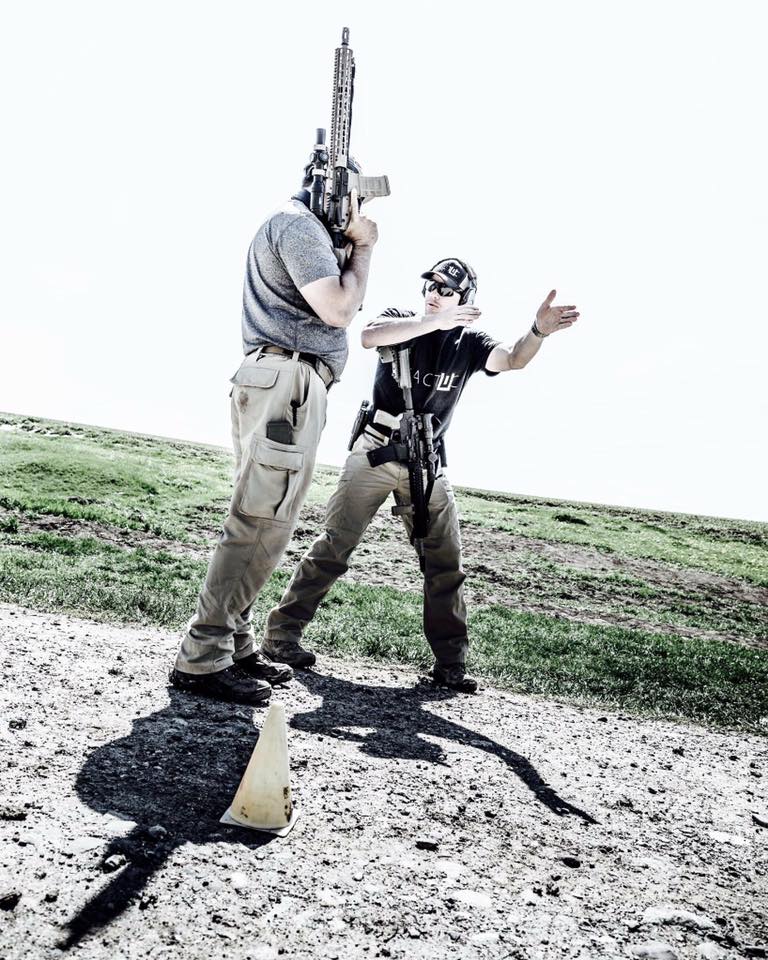 In short, you want it all, and you want it wrapped in one concise package. If that applies to you, you want to meet up with former Navy SEAL Chris in Bozeman, Montana, for the Tactic's Carbine Gluttony.
This 3-day course will take you from the very basics on day one — malfunctions, sight differentials, ambidextrous shooting, etc. — to learning how to shoot from a vehicle, getting the most out of your reticle, and even night shooting with NVGs.
You will need either an AR-15 or AK-47-style platform for the class.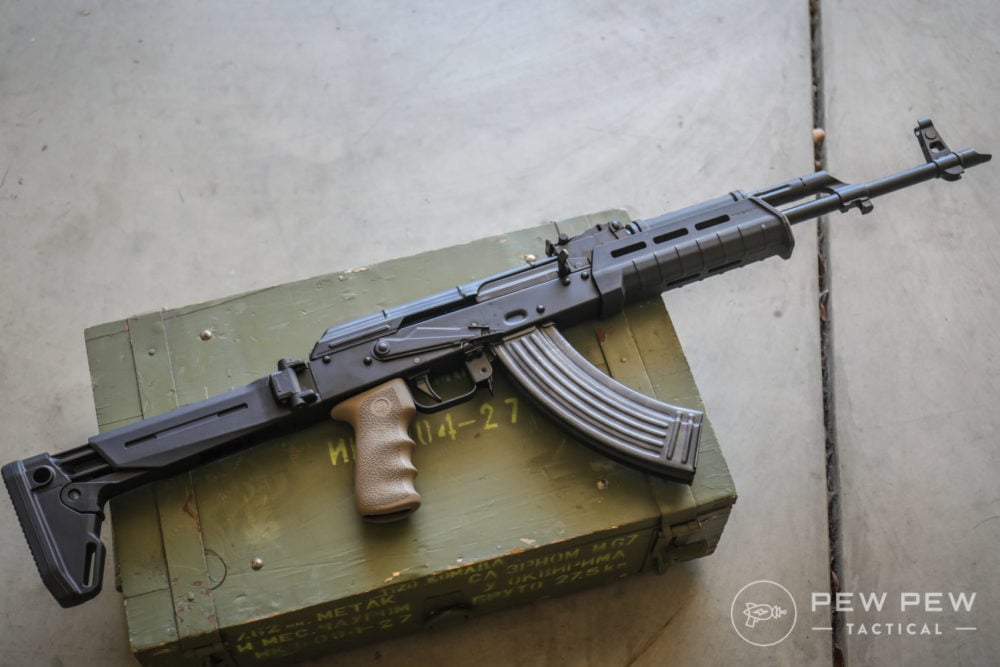 Chris has a pretty sweet setup out in Montana, with a shoot-house, varied outdoor ranges/environments, and lots of other cool setups for you to train on.
6. Tactical Response Fighting Rifle Course ($600/2 days)
Located in Camden, Tennessee, Tactical Response's Fighting Rifle Course is another class for those that don't own an AR-15.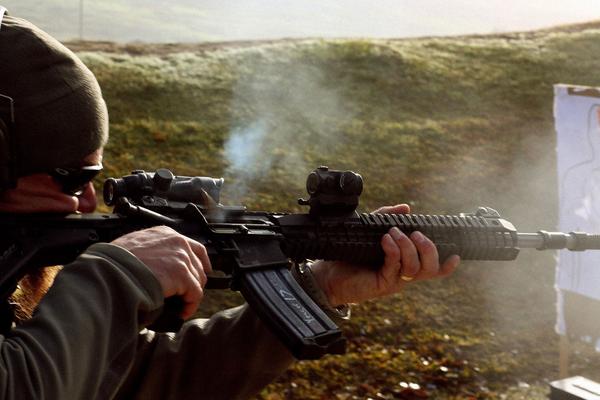 The guys over at Tactical Response – all of whom have spent their fair share of time out in the sandbox of the Middle East – will teach you how to use whatever rifle you have to make it through a combat situation alive.
That's pretty cool and a factor that not a lot of other courses out there will accommodate. Want to use your Galil? Check. Train with your FN FAL? Go for it. MP5 variant? That's fair game too.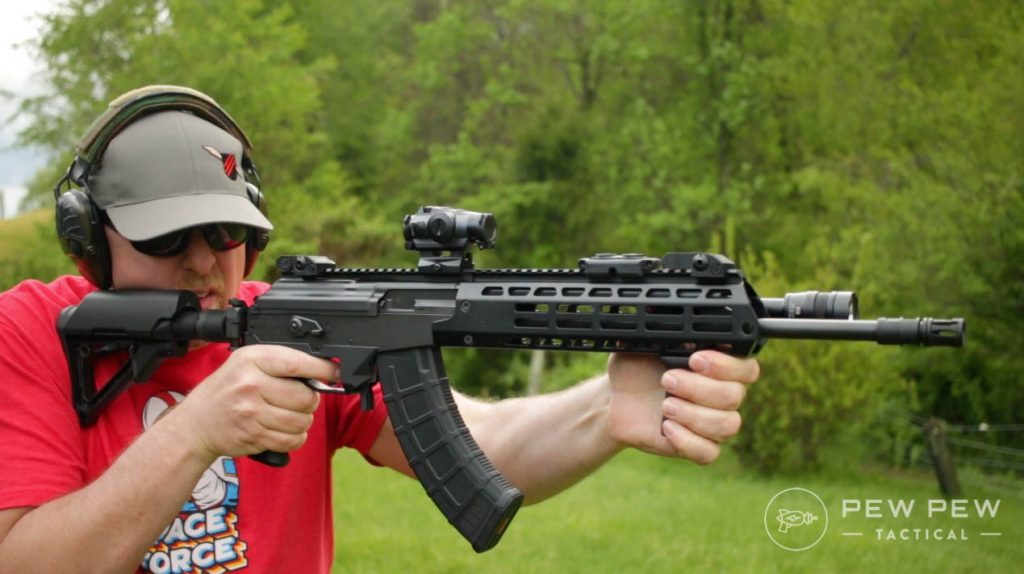 You're going to need to prepare to expend a lot of brass, however.
This course requires 1,500 rifle rounds per student on top of a further 250 rounds of pistol ammunition.
Additionally, you need a sling, three pistol mags, five rifle mags, and mag pouches as well.
But if you can swing the current price of ammo, they'll teach you what you need to know.
7. PGPFT Tactical Rifle Course (price and time varies)
Another course offered in the hills of West Virginia, the Tactical Rifle Course, teaches how to engage in quick and accurate shooting at close to intermediate range in various tactical simulations.
One of the benefits of this course is that you don't need an AR-15. You can train with an AK-47, SKS, M1, Mini-14, lightweight bolt-action, or some form of lever-action.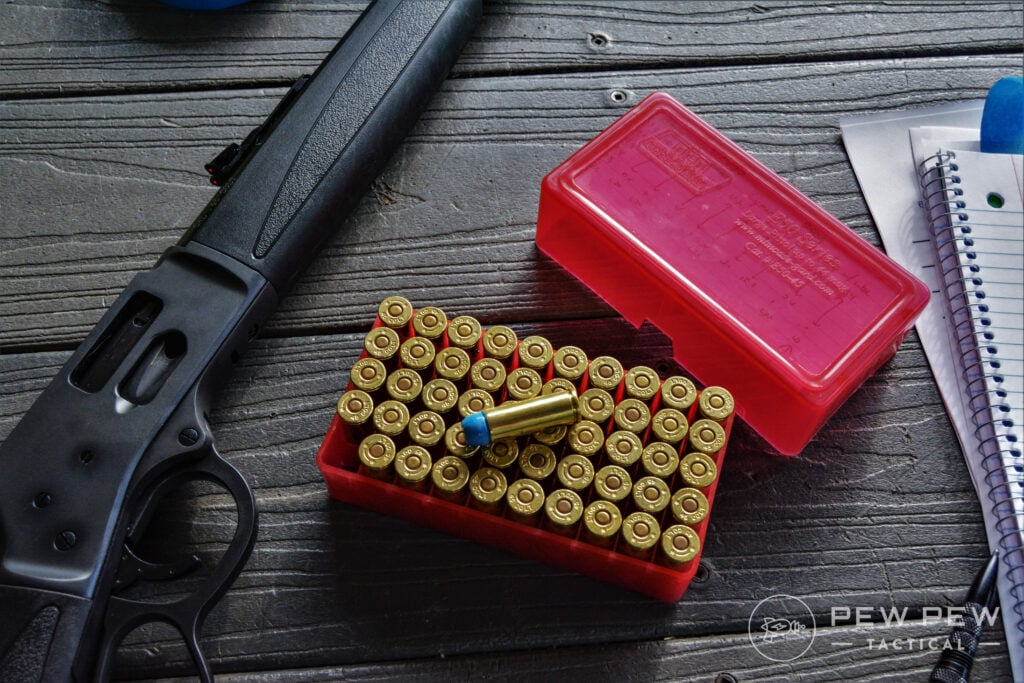 Pat Goodale is the owner and chief instructor of the course, having served 22 years in the U.S. Marines as a Weapons and Tactics Instructor and an Intelligence and Special Operations Officers.
Other instructors at PGPFT come with SWAT experience, so you know that you're getting trained by people who know what they're talking about.
There are various lengths of this class, too, depending on where the instructors teach.
So, ammo requirements fall between 500 and 1,200 rounds, with classes running anywhere from 10 to 30 hours.
8. Ghost Firearms Training Urban Carbine Training Course ($795/2 days)
Perhaps one of the most dangerous environments to fight in is an urban environment. Threats can literally come from any angle at any time.
For urban fighting, look no further than Ghost Firearms Training.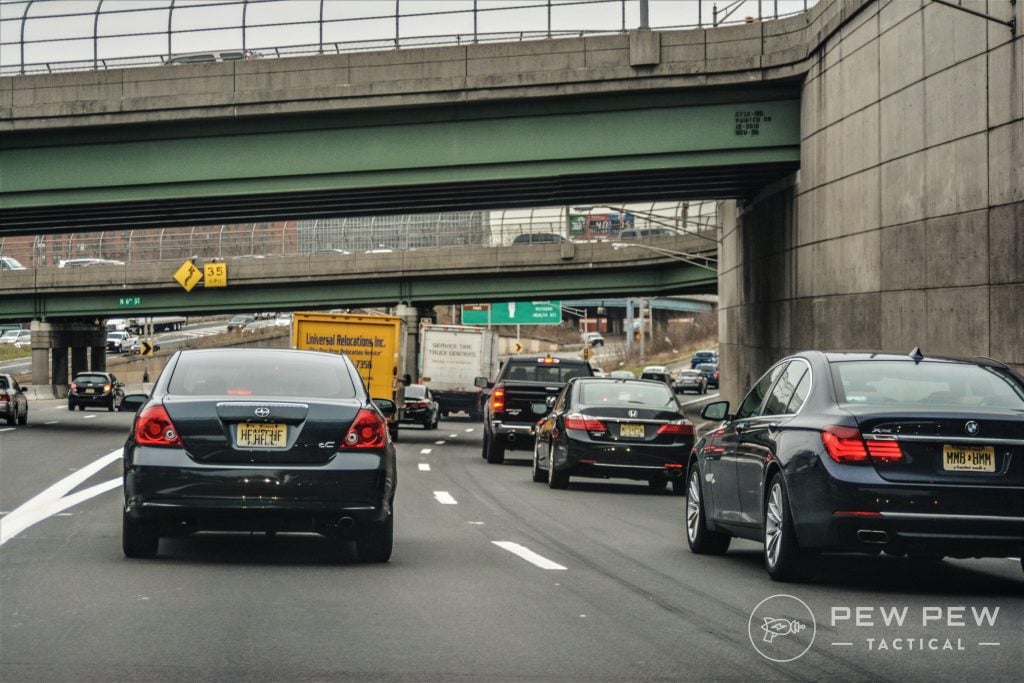 The Urban Carbine Training Course will cost you $795, but you'll receive two days of instruction, a night shoot, and two nights of lodging in Lewistown, Pennsylvania, for this AR-15 course. (Worth noting, that a deposit of $375 is due when you register.)
Topics covered include proper room entry tactics, team exfil, shooting out of and around vehicles, operating in low light/no light conditions, two-man/team comms, two-man/team movement, barricade shooting, multiple target engagement, among others.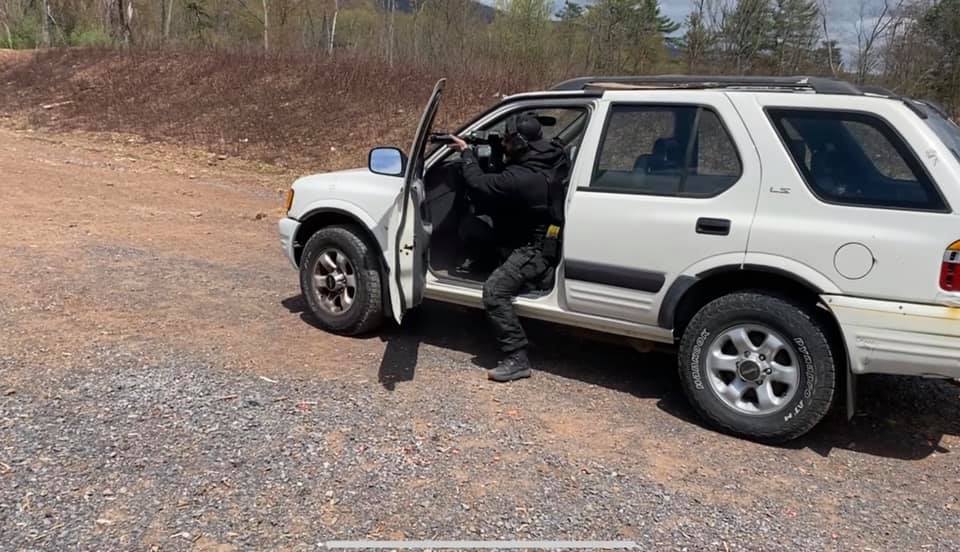 There is a catch to this course, though. You must be familiar with your AR, and it must be chambered in either .223 Rem or 5.56 Nato to apply for this class.
Other requirements for this course are that you have 1,000 rounds, five mags, three mag pouches, a sling, iron sights, a red dot with extra batteries, and a weapon light with a momentary switch.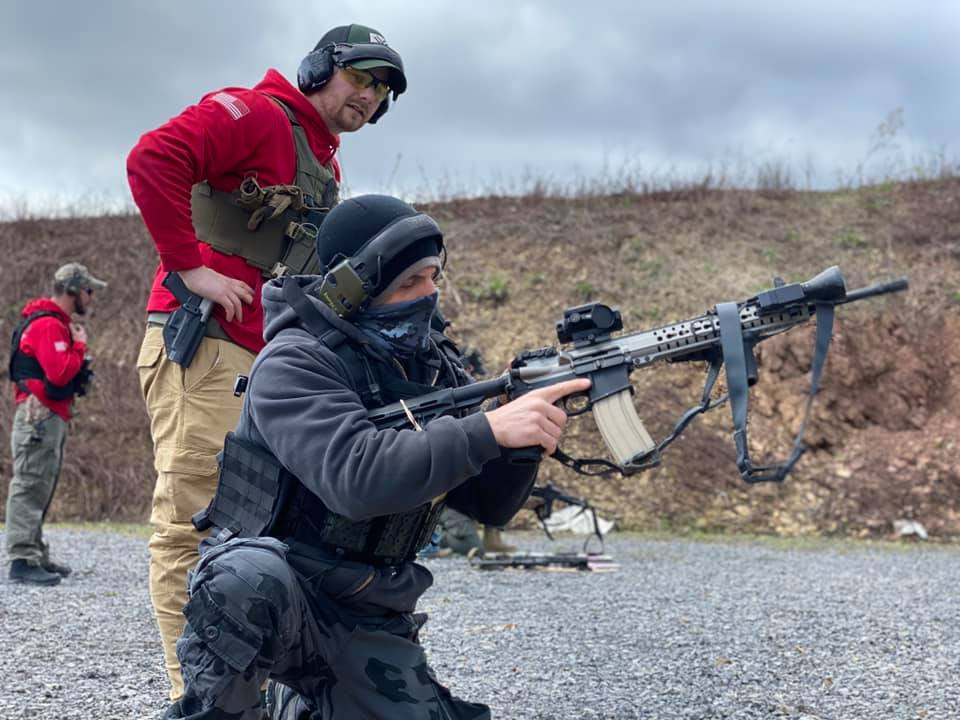 So long as you have the gear and are physically prepared for a fast-paced training program, you'll like this class.
Advanced
Let's say that you want to delve into the deep stuff.
Well, the following advanced options will find you facing off against opponents as you apply battlefield tactics and carbine skills to succeed in your mission.
If you have a confident understanding of both, these are the classes for you.
9. Tactical Rifleman's Advanced Combat Pistol/Carbine Course ($750/2 days)
Yet another Tactical Rifleman course that made our list.
Let's say that you already have a good baseline level of experience in using your rifle in a combat setting. Now you're looking for advanced techniques on how to operate.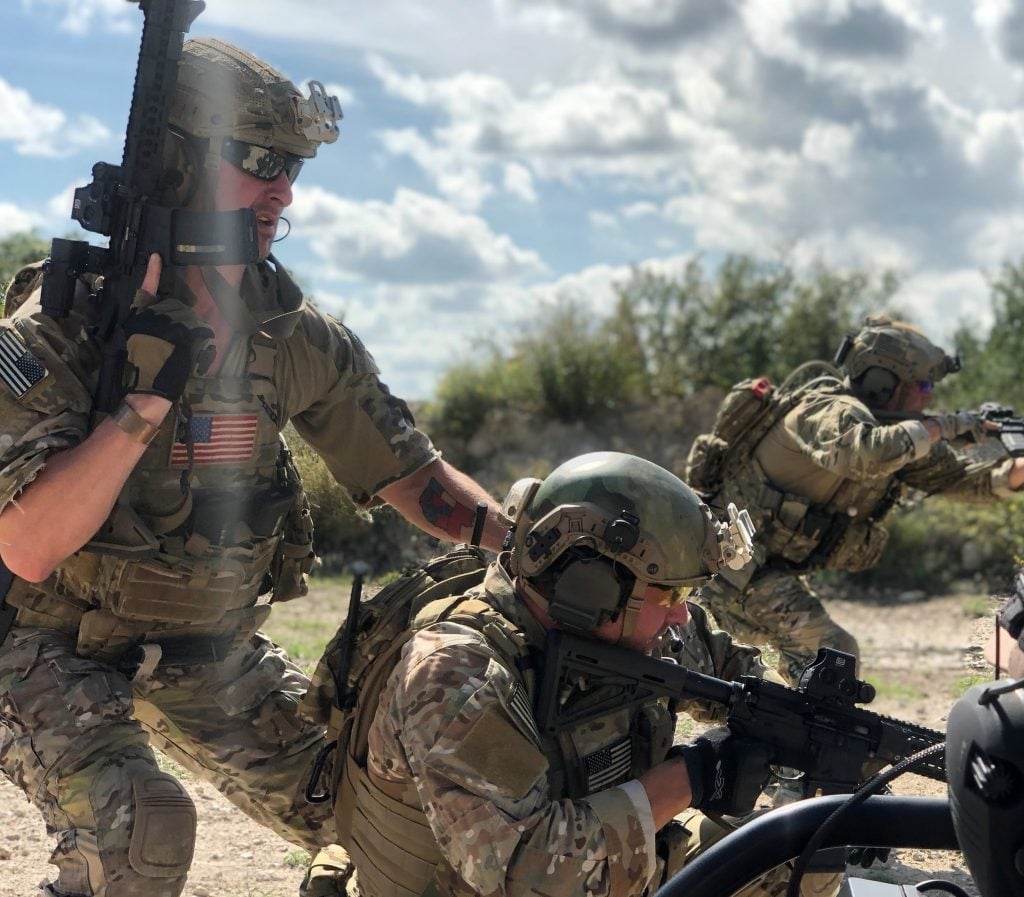 Then check out Tactical Rifleman's Advanced Combat Pistol/Carbine Course.
You need to be capable of strenuous physical activity to take this one, but you'll learn alternate shooting positions, low/no light shooting, how to work around vehicles, advanced barricades, alternate shoulder techniques, and more.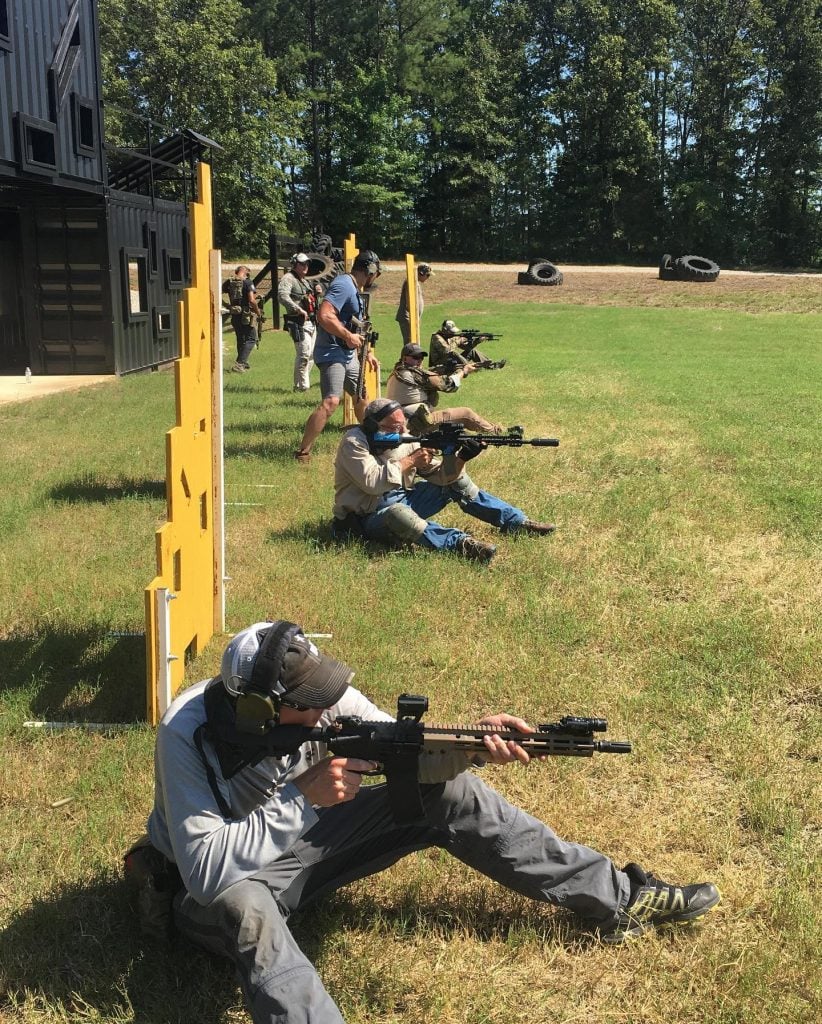 As far as equipment goes, you're going to need both a pistol and rifle (duh), 500 rounds for each, a rifle-mounted flashlight, three pistol mags, four rifle mags, and mag pouches.
The cost to train with these former Navy SEALS and Special Forces soldiers for two days is $750.
10. Raidon Tactic's 2-Day Close Quarters Battle Course ($400/2 days)
If you're looking for an advanced class where you'll learn close-quarters battle tactics with your carbine, take a look at Raidon Tactic's 2-Day Close Quarters Battle Course.
It's here that you'll learn the skills necessary to successfully engage in urban combat – like room clearing for corner and center-fed rooms, hallway clearing, stairway clearing, and individual assaulter positions.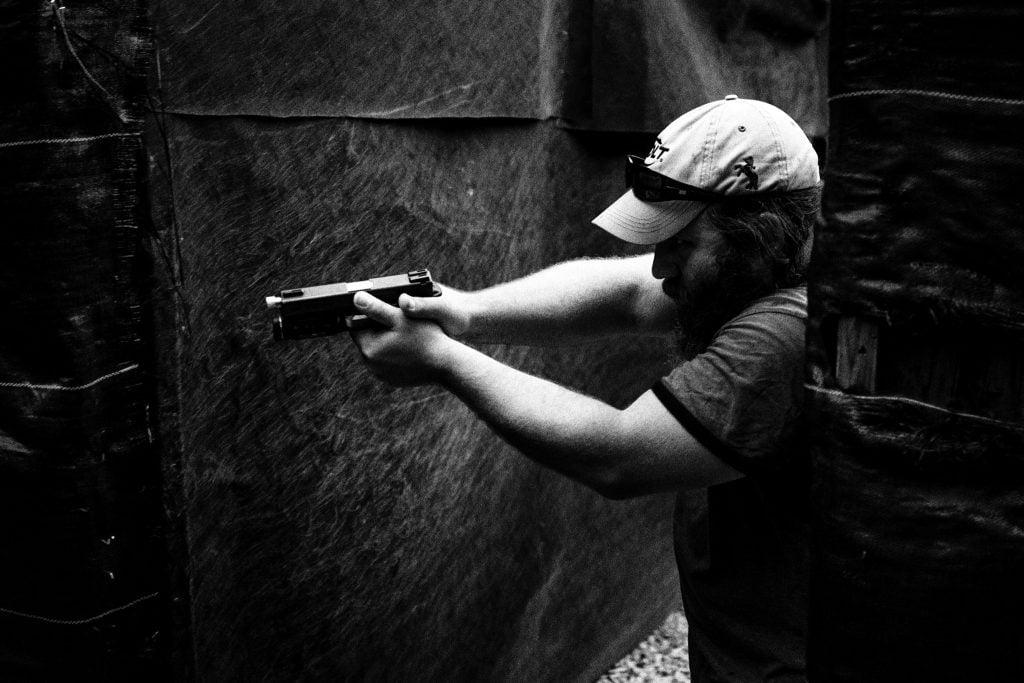 While this is geared toward AR-15 owners, this course itself is a simmunitions/UTM-only course.
As such, UTM ammo and UTM bolts are required, both of which the instructors can provide.
Prerequisites also include passing the shooting exam before the class or previously completing Raidon Tactical's marksmanship course.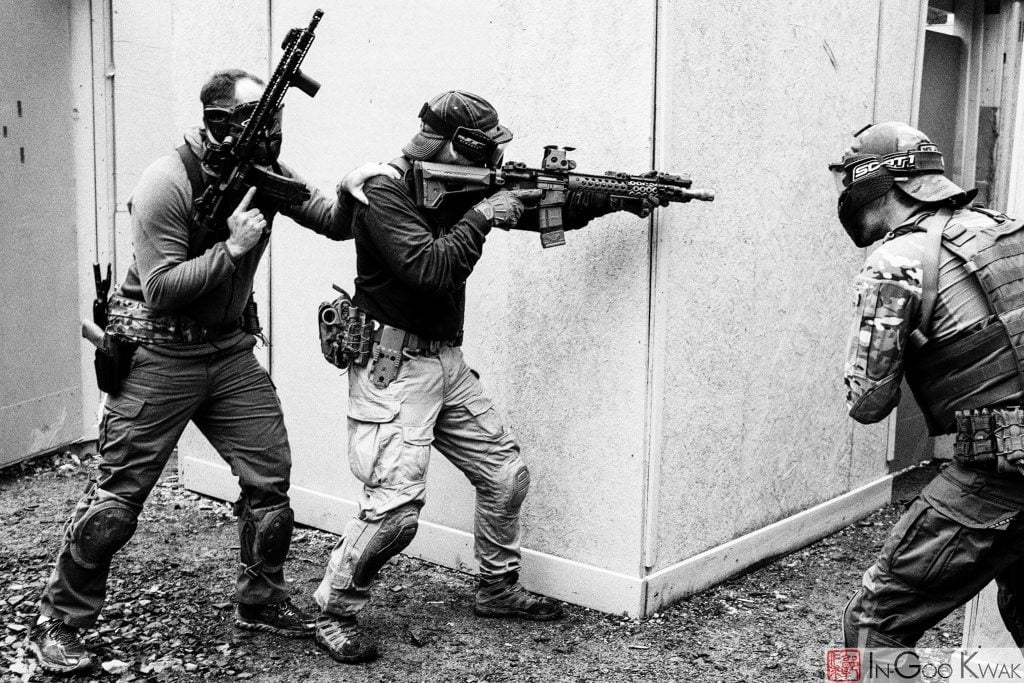 If you can pass all these, you'll have access to this course's Ballistic Shoot-house. Here you'll engage in high-intensity tactics against an OPFOR, putting your dynamic judgment to the test. This is as life-like as you'll likely get.
The head of training with Raidon Tactical is Frank McRae, former head of the U.S. Army Special Forces Advanced Reconnaissance Target Analysis and Exploitation Techniques Course (that was a mouthful).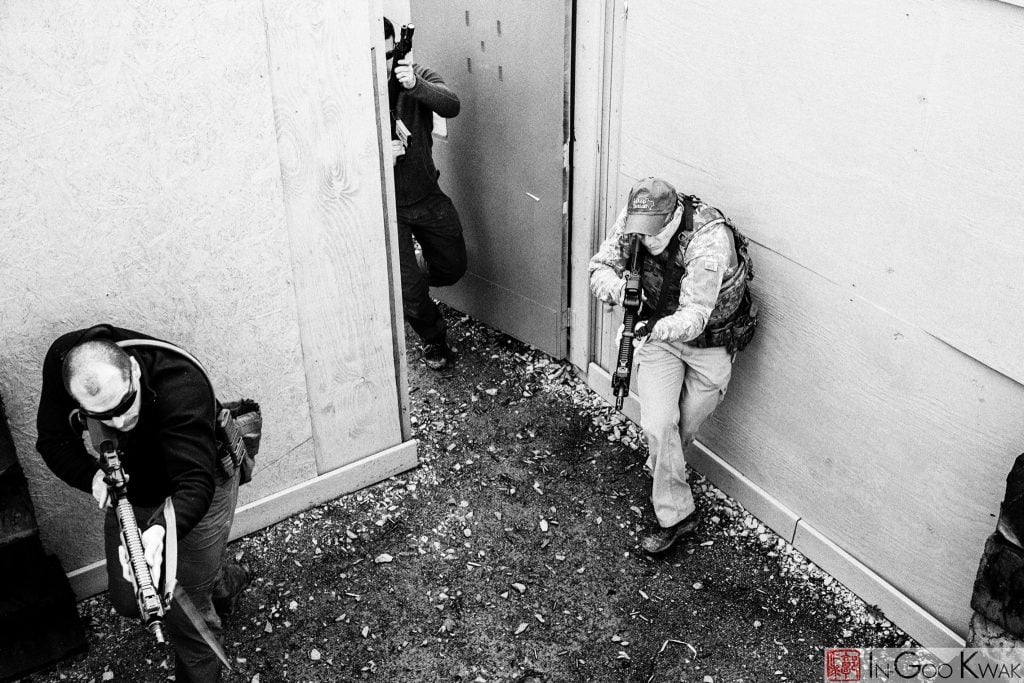 Also, a great majority of the other trainers are prior Special Forces or Special Ops soldiers, too, so you'll know that you're getting top-notch training from people who know what they're talking about.
11. Max Velocity Tactical's HEAT Squad Tactics ($1,200/4 days)
The crew at Max Velocity earn another spot on this list with their four-day HEAT Squad Tactics course.
This class is a completely immersive event that teaches what you need to know about operating within a squad against an OPFOR.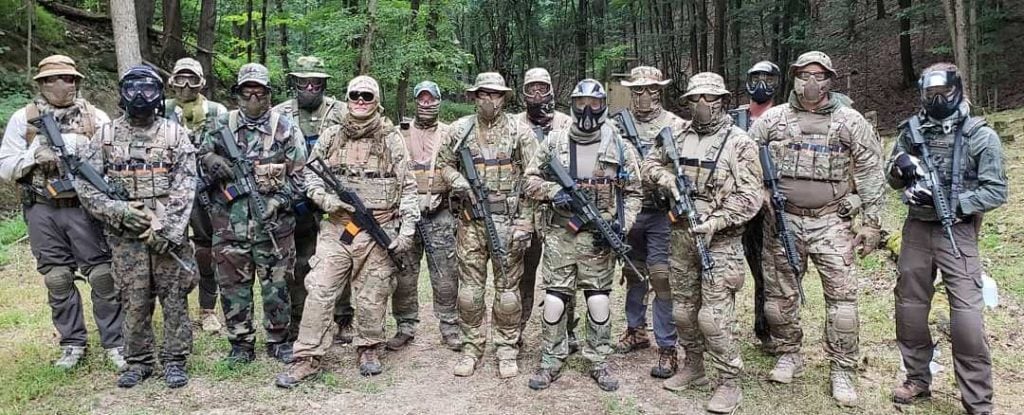 You'll be utilizing AirSim weapons throughout the course – which you can rent for $50/day – as you apply practical team-based tactics in a variety of scenario-driven missions. Think…hostage rescue, ambush, raid, close-quarters battle, etc., against an opposition force.
There are no prerequisites to taking this class with MVT, but you need to know how to use your weapon. It is an advanced course, after all.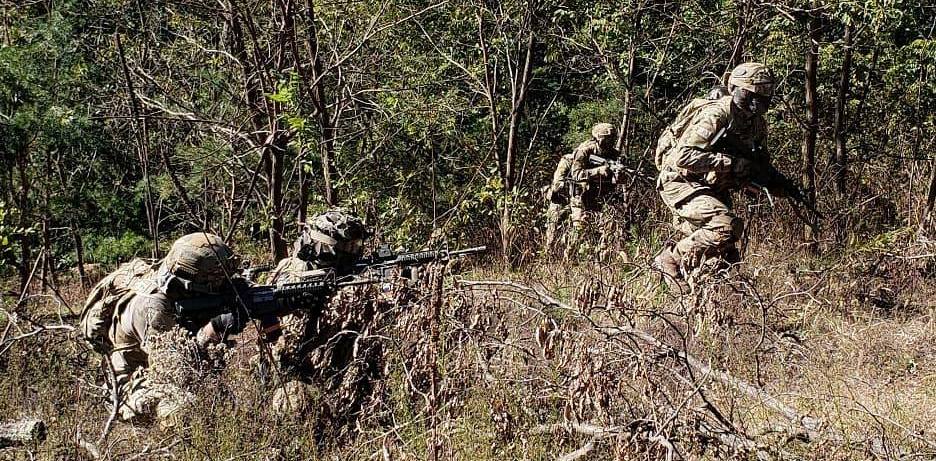 And you need to be prepared for an extensive amount of time running around in the woods and through buildings against an in-shape opponent.
You'll get to run two full missions per day. Each of these missions is planned, briefed, and rehearsed by a student volunteer Patrol Leader.
This means you'll get the opportunity to learn what it takes to successfully concoct and execute a mission as well.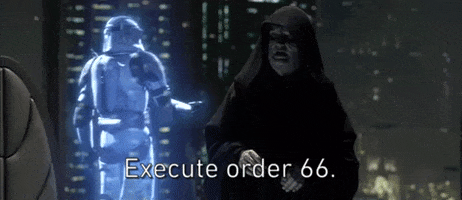 While the cost is $800, the opportunity exists to attend the course as an OPFOR agent and not pay tuition.
So, you get the chance to train against a live force as you hone your skills for free. That's a pretty cool possibility.
Final Thoughts
Receiving proper training with your weapons is an absolute must. You have to know what you're doing. Otherwise, you're only going to end up getting yourself hurt.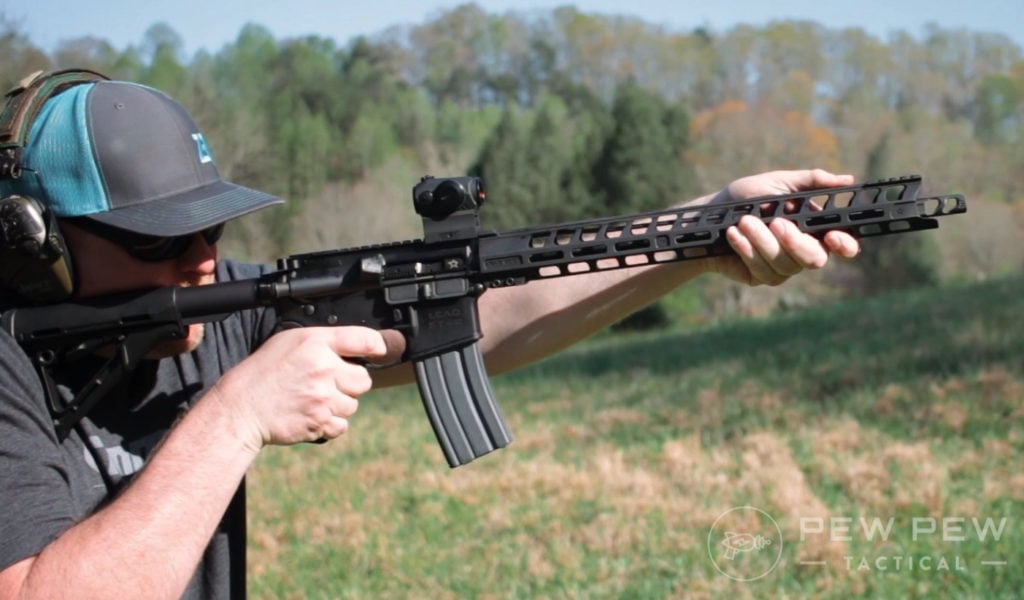 However, any of the above courses will get your skills and techniques up to speed.
While there are most certainly a lot of other great venues, we believe that these are some of the best options out there.
Are there other courses that you think should have been listed? Let us know in the comments below! Lifelong learner? Check out our list of recommended Wilderness Survival Courses and the Best First Aid Classes.