You love spending time out in the woods, but you feel like there's more you should learn.
You've desperately looked for some hands-on instruction for the information. Let's be real; books and YouTube can only teach so much.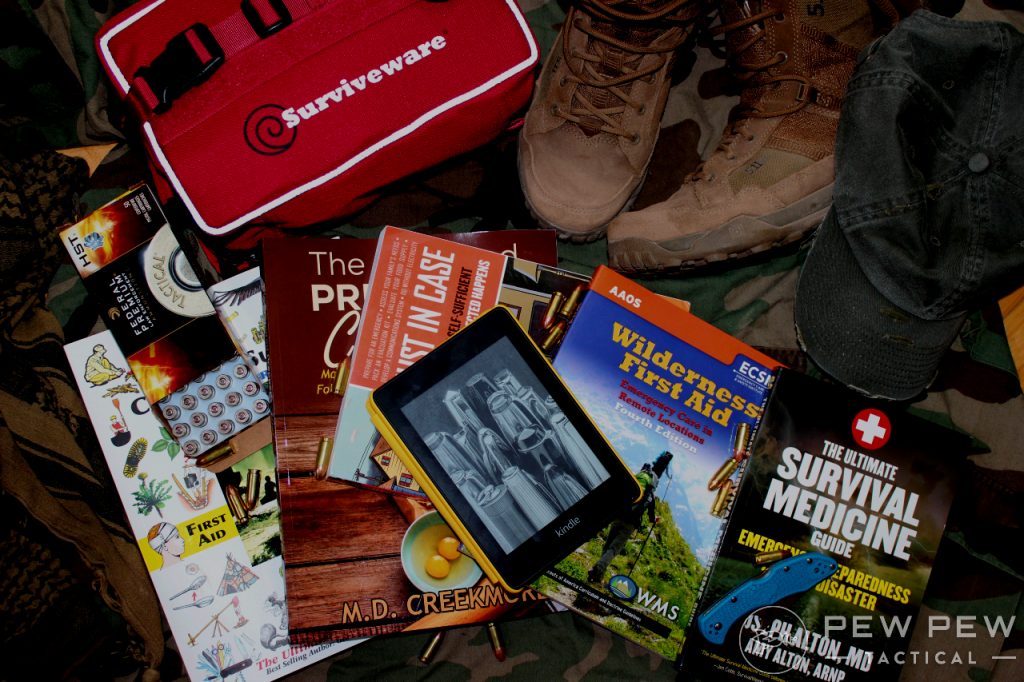 If this describes you, a survival course may be just what you're looking for.
There are many survival courses out there, more than willing to teach you the skills you need to stay alive in the woods, mountains, and deserts.
But you want to make sure you're getting the real deal with a qualified instructor who knows what they're talking about.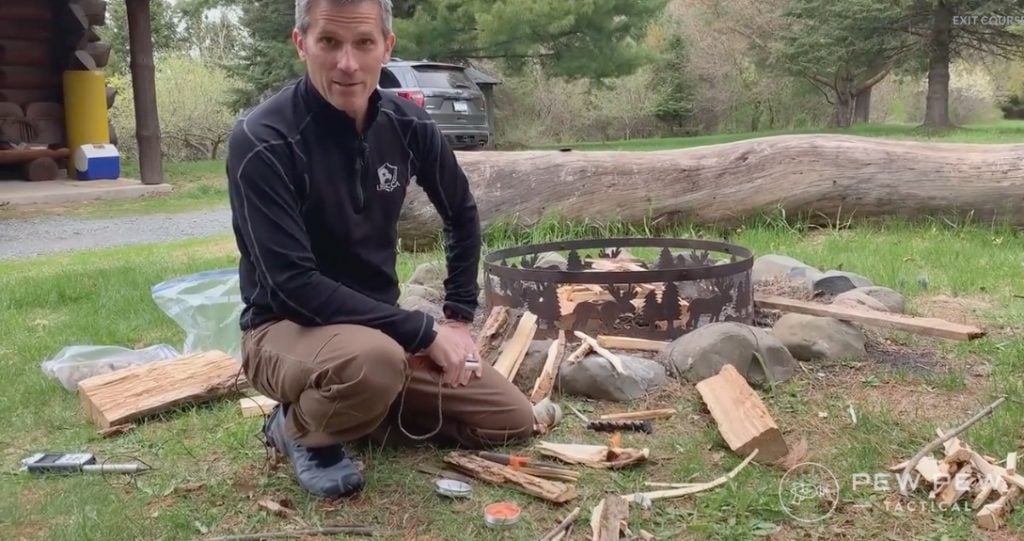 Luckily, you've come to the right place. We're a bunch of nerds around here who love to learn. As such, we extensively researched survival courses, narrowing it down to the top 10 we'd recommend.
If you've ever wanted to know which classes can keep you alive in the wild, this is the list you want to read.
So, jump in and check out our recommendations, based on skill level.
Table of Contents
Loading...
Beginner Wilderness Survival Courses
1. Northcamp Survival's Basic Survival Intro
If you're looking for a complete beginner's class and don't have the time or money to invest in a $300+ experience, then this may be just what you're looking for.
Based in New York, Northcamp Survival teaches several survival-related courses.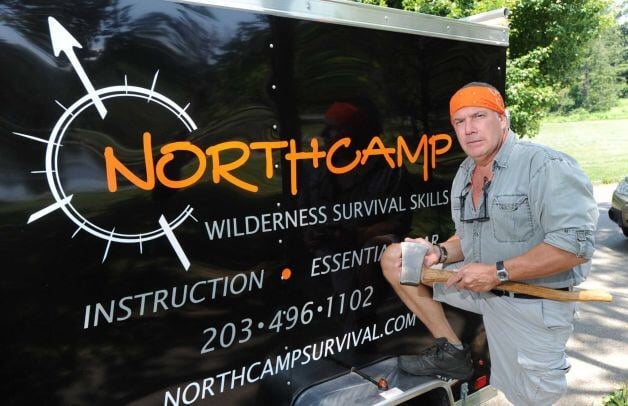 Foundations are the focus here, such as water purification, signaling for help, shelter preparation, fire building, crafting a bug-out bag, etc.
And for those without the physical ability to trek around through the woods, this course is on the lower edge of the scale when it comes to physicality.
The course instructors travel throughout New York and Connecticut – coming to you – to teach for the 3-hour class.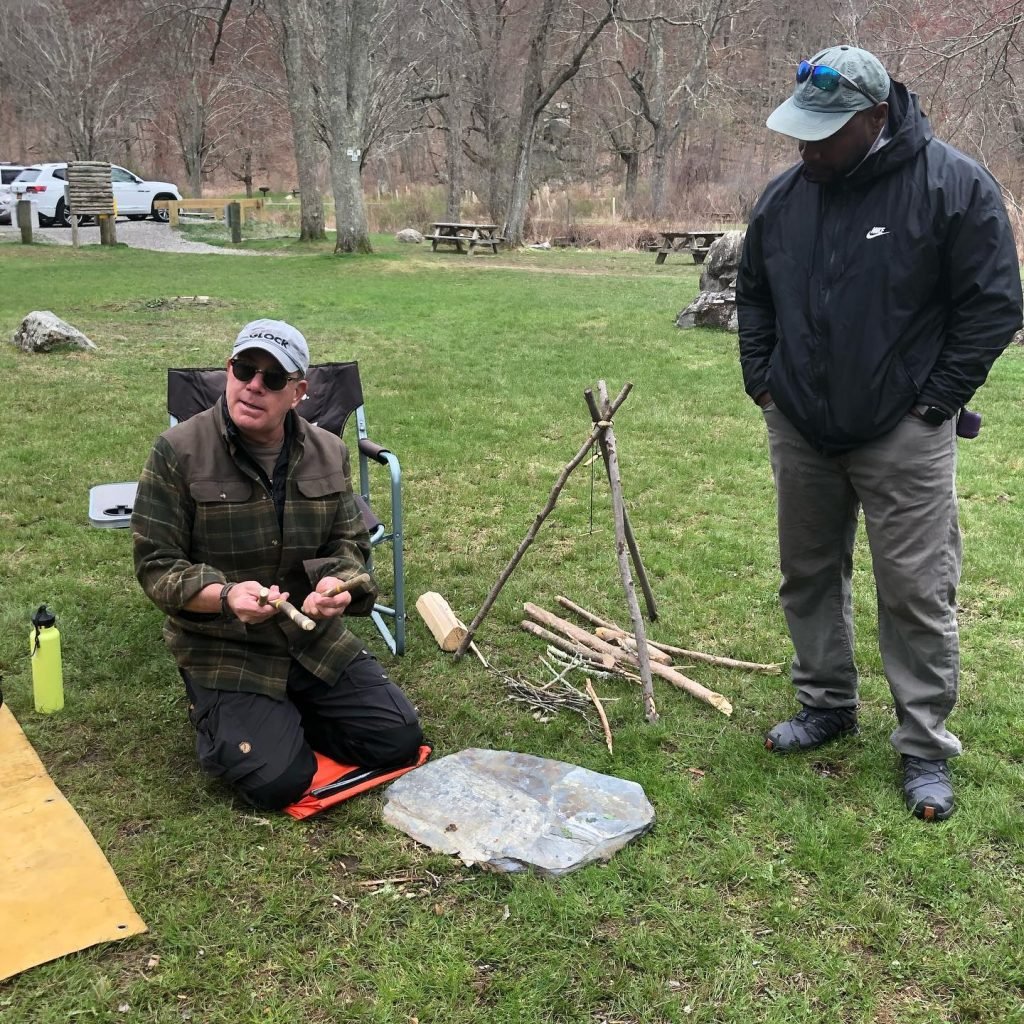 This course is designed to bring lifesaving survival information into the hands of as many people as possible.
Definitely the most affordable on the list, the class comes in at $75.
And if you're looking for something with just a bit more oomph behind it, Northcamp offers several other courses, including Wilderness Medicine, the Wilderness Weekend, and Backcountry Canoe Trips.
2. Ancient Pathway Ultimate Survival Skills Course
Tony Nester teaches Ancient Pathway's courses – and he's a man with over 28 years of survival teaching experience.
He's taught courses for U.S. Military Special Operations Units, U.S. Marshals, the FAA, the National Weather Service, and more.
He actually provided the survival training for the movie Into the Wild as well. All that to say, Tony Nester knows what he's talking about.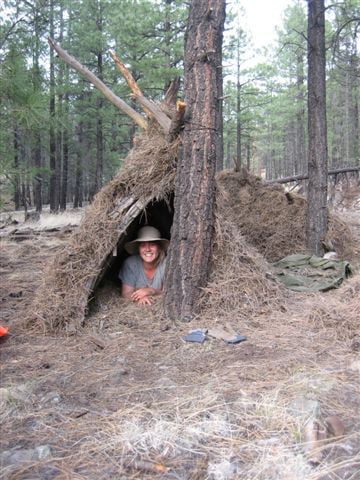 The most popular course he teaches is the Ultimate Survival Skills Course, a 3-day experience. I like that students can purchase this course by the day if desired.
Day one covers wilderness survival, focusing on desert survival, while day two centers on edible plants, hunting tools, and deadfalls. Finally, Day 3 teaches students how to track both people and animals.
By the end of the class, students will know how to build fires in inclement weather, deal with hypothermia and heat-related injuries, locate and purify water, craft deadfalls, and much more.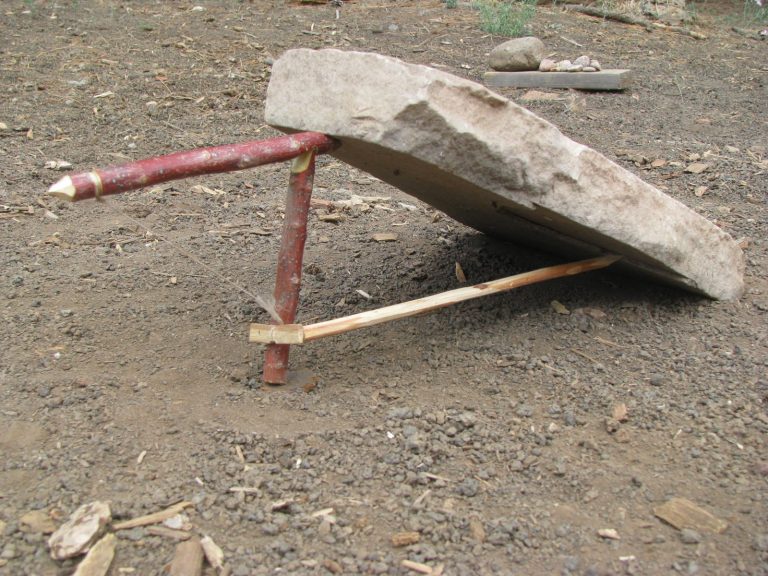 Cost for the whole shebang is $400. But, if you'd rather split it up, it's $150 per day. This is especially useful if you're looking to just home in on one particular skill.
There's a 10% discount for military as well, something I didn't find at many other schools out there.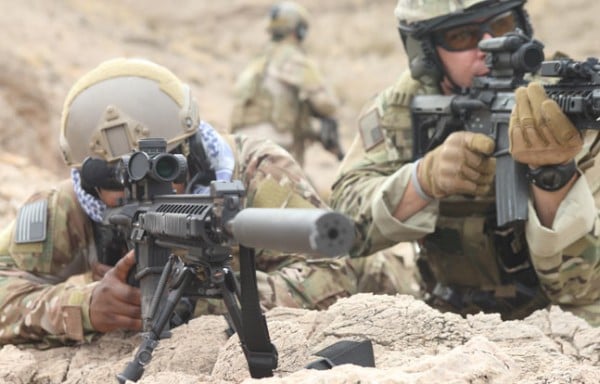 If signing up for this course isn't for you, you might want to consider reading some of Tony's books instead.
He's written several, with titles ranging from Desert Survival to Knife-Only Survival.
3. NC Scout First Line Course
If you follow American Partisan at all, then you're already familiar with NC Scout's work.
After a stint in the Army as a scout – where he was heavily involved in radio — NC Scout turned to writing and survival training.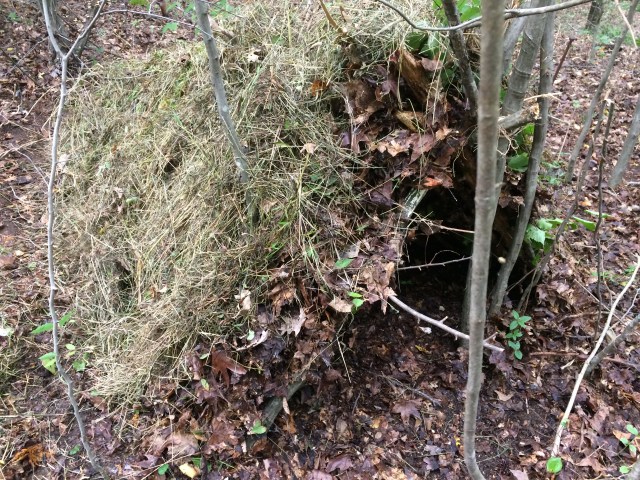 His First Line Course is a fantastic way to learn the information you need to stay alive out in the woods.
This course is entirely off-grid — meaning you won't spend any of your time in a classroom looking at a PowerPoint on the wall.
NC Scout takes students through two days of core woodsman skills.
Among these are the basics of fire making, safe water procurement, shelter building, and creating improvised primitive tools.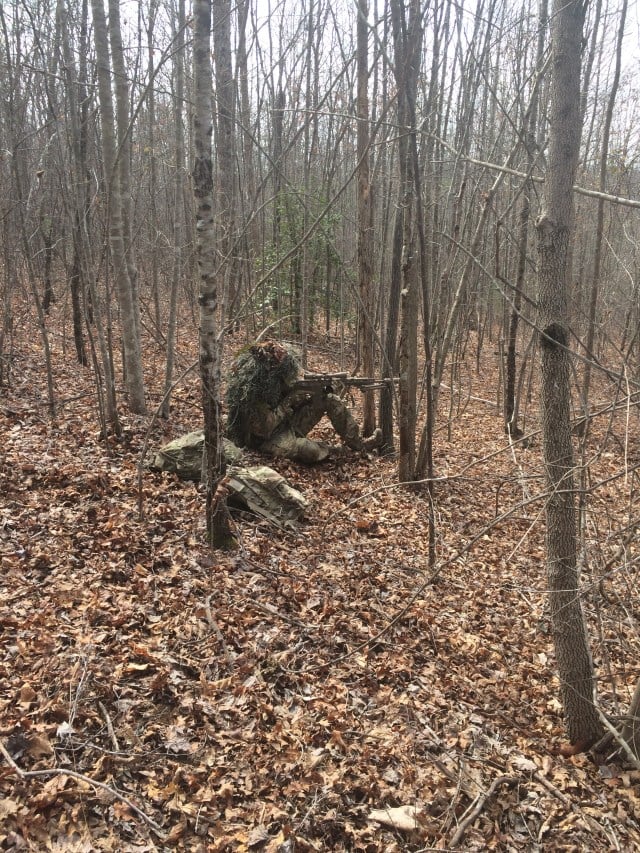 You'll also learn land navigation, how to read a compass, following an azimuth, estimating distance with pace count, creating a patrol map, knife sharpening, and more.
Priced at $300, we think this a solid class worthy of your attention.
Other classes taught by NC Scout include Fighting Carbine, Radio Reconnaissance, RTO Basic/Advanced, and his Scout Course. So, he's got quite a bit of variety to offer.
Intermediate Wilderness Survival Classes
4. The Peak's Wilderness Survival Training Course
While The Peak has a reputation for training soldiers, they offer courses for civilians as well.
One of the primary civilian courses, Wilderness Survival Training Course, is available as either a semester-long course at Montana Tech (worth 3 credits) or as a 2-day event.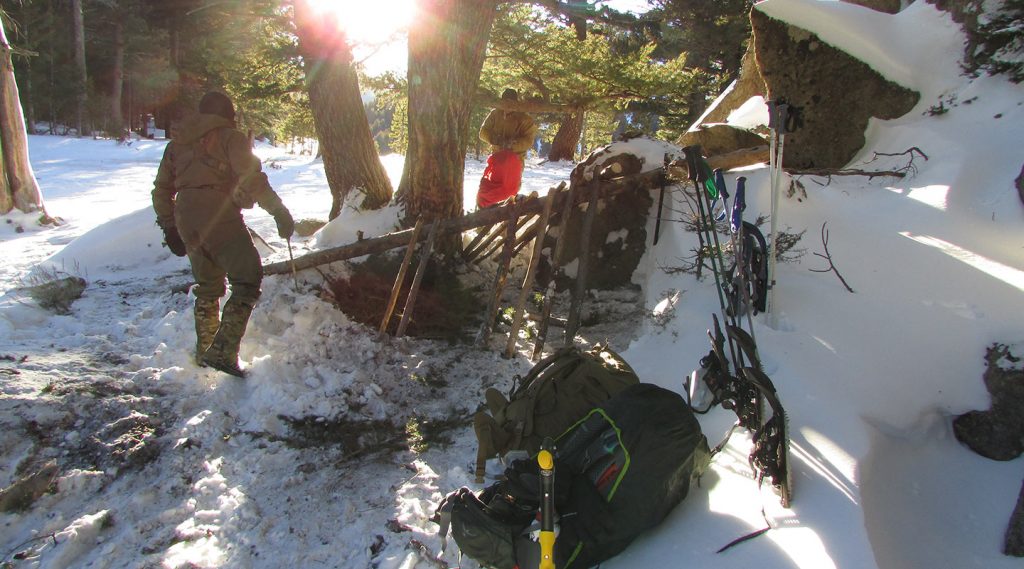 The chief emphasis isn't on long-term survival or primitive living, but rather on doing what it takes in the short-term to stay alive until help arrives.
This means knowing how to prepare for a trip and what you need to keep from ending up a pine box.
The Peak's knowledge base includes a comprehensive understanding of fire craft, shelters, traps and snares, first aid, water finding and purification, and navigation.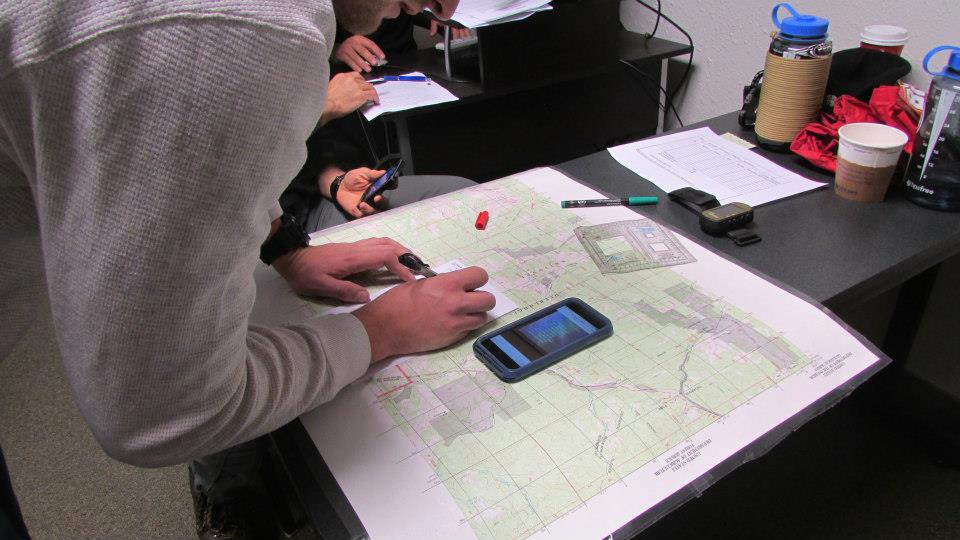 The cool thing about this course is that — being in Montana — you learn a lot about what it takes to survive in a colder environment.
The Peak homes in on cold weather and altitude training.
As a result, you get information on snow shelters, avalanche awareness, cold weather injuries, etc. This makes this course perfect for backcountry skiers or snowmobilers.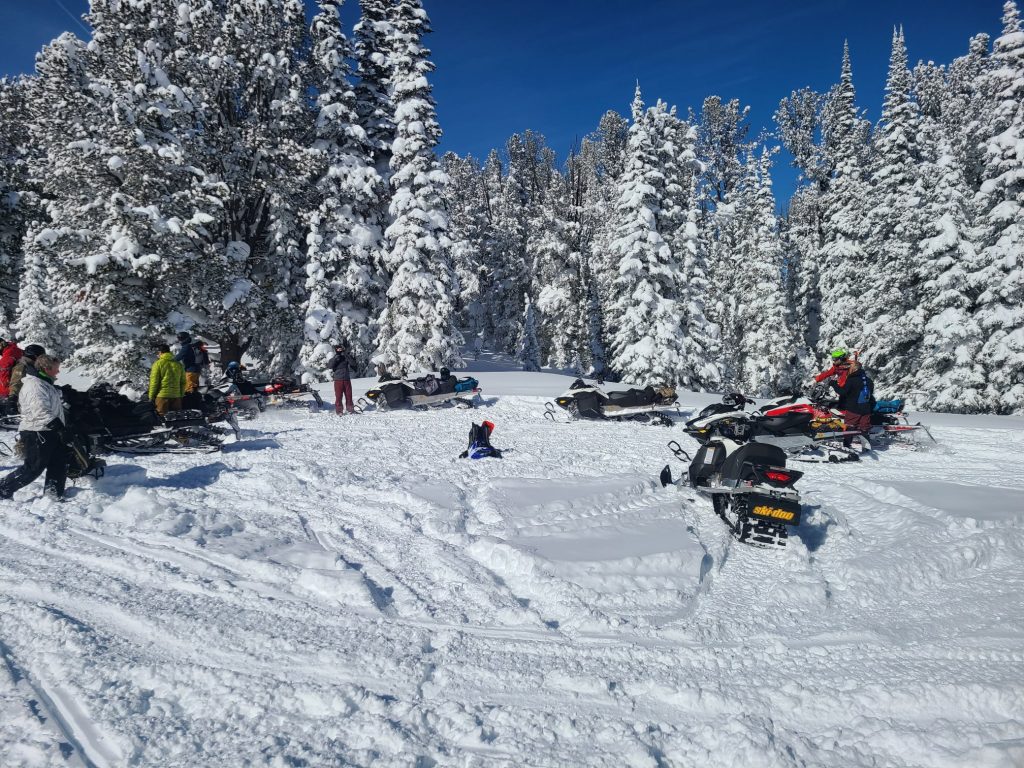 And as far as credentials go, a great number of instructors are either current or former survival instructors for the U.S. Air Force Survival School.
Other courses taught include Tactical and Environmental Medicine, Designated Marksman Qualification Course, and more.
It's worth noting that we could not get any pricing information for The Peak.
5. The National Outdoor Leadership School's Alaska Backpack Trip
Quite frankly, I'd be an idiot to leave off NOLS on this list.
And the Alaska Backpack Trip is the perfect way to jump feet first into the world of wilderness survival.
Virtually any class they teach gives you the info it takes to survive out in the wild — though there is most certainly more of a backpacker vibe here.

Students won't learn how to tan a muskrat hide, but you will learn everything you need to conduct a successful expedition.
You'll also get spun up with wilderness safety, first aid, and logistical information it takes to successfully live out in the bush for an extended period.
This 30-day course will take you trekking through Alaska's wilderness, where you'll learn what it takes to live in one of the most inhospitable climates on the planet with nothing more than the gear on your back.
So, while technically a backpacking trip, you're guaranteed to learn a ton about survival.
This trip is pricey at $5,100, but you're getting 30 days' worth of instructions – that comes out to about $170 per day.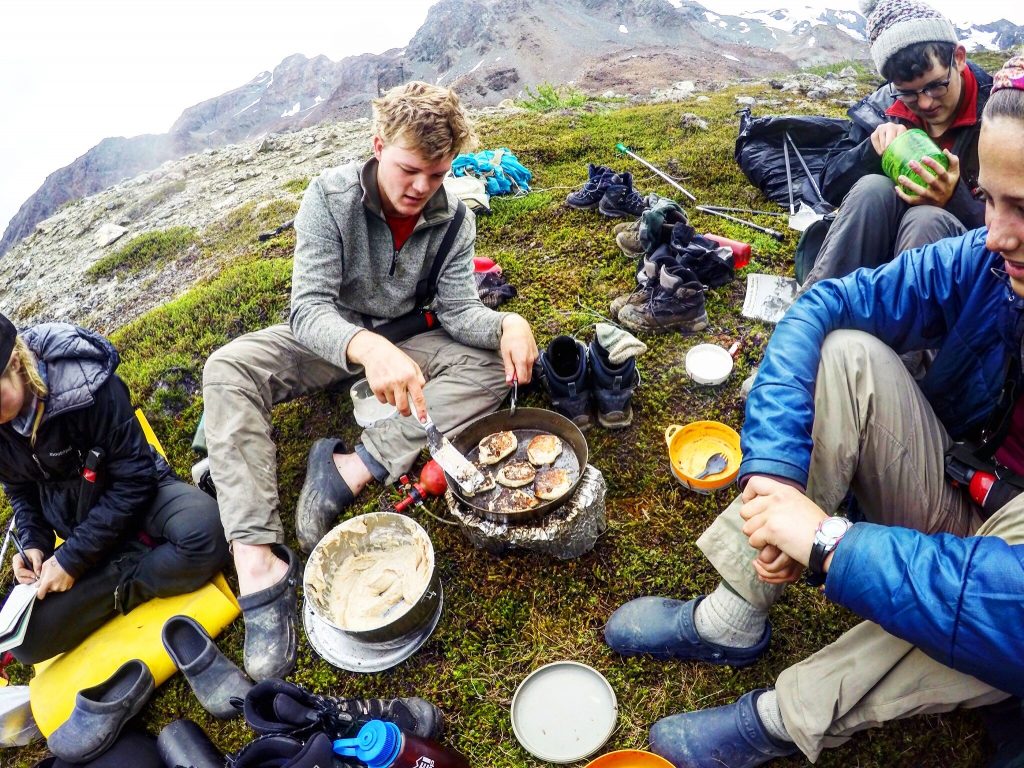 If you're going to carry around a bug-out bag, you should at least know how to live off of what's inside of it, right?
Other current courses include Absaroka Backpacking, Alaska Mountaineering, Wilderness Medicine and Rescue Semester, Wilderness Horsepacking, and North Cascades Mountaineering.
Also, if becoming a wilderness guide is on your bucket list, they have classes that will prepare you for that.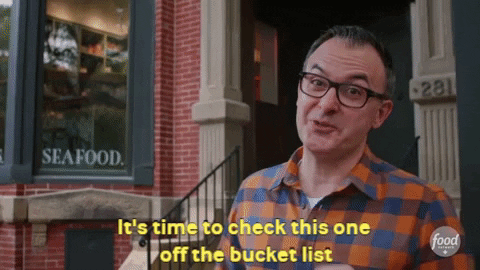 If you'd rather just read what they put out, though, NOLS offers a well-respected library of books they've published on various topics related to outdoor living as well.
I've used their manuals extensively for my research and fun while out in the woods for years now.
6. Mountain Shepherd Rolling Thunder Course
Nestled within one of the most beautiful locations in the United States is Mountain Shepherd.
Catawba, Virginia, is home to the Rolling Thunder course, one of the most popular courses taught by the staff there.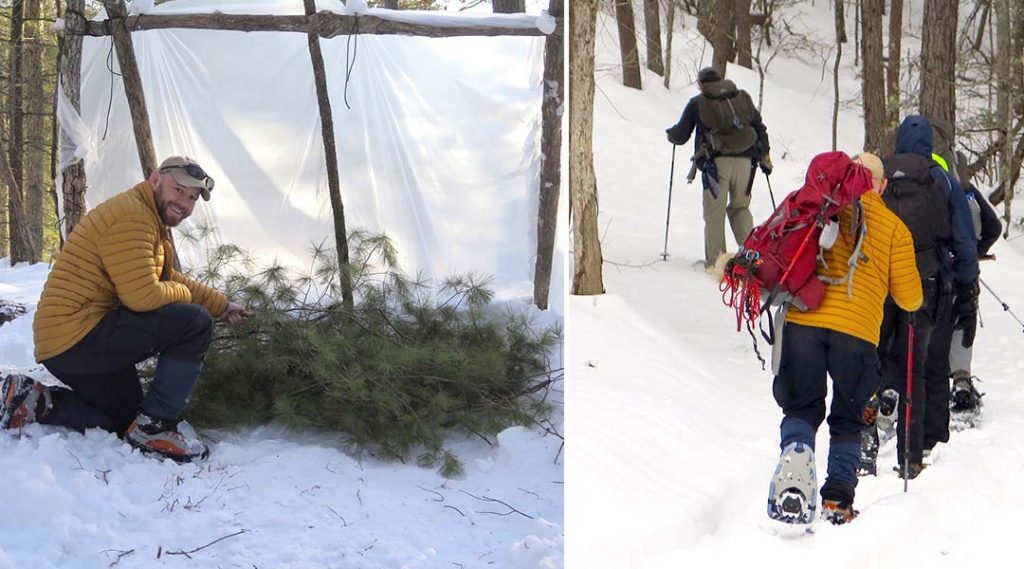 Mountain Shepherd isn't as bushcraft-heavy as some other schools out there but instead focuses on teaching students how to do what they need to do to get out of a potentially deadly situation using what's near you.
Instructor Dina Imbriani explained to me that Mountain Shepherd's main goal is to first help students know what they need to do to avoid a survival situation in the first place.
The secondary goal is to ensure you possess the necessary skills to deal with life's curveballs.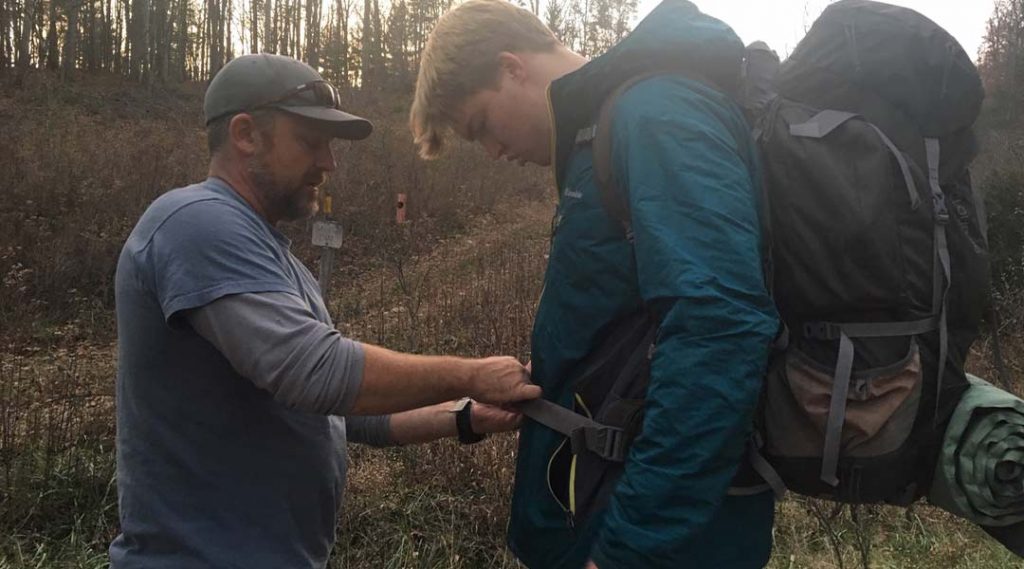 This way, if you come across a lost and injured kid out in the middle of the woods, you'll have the knowledge and skillset necessary to take care of them effectively, quickly, and without hesitation.
You're not going to be swinging from a vine wearing a loincloth in these classes, but you will learn effective survival skills that could easily save your life or of others. Expect to brush up on how to start a fire in 5 to 10 minutes, quickly construct a shelter, and so on.
The class will run you about $550.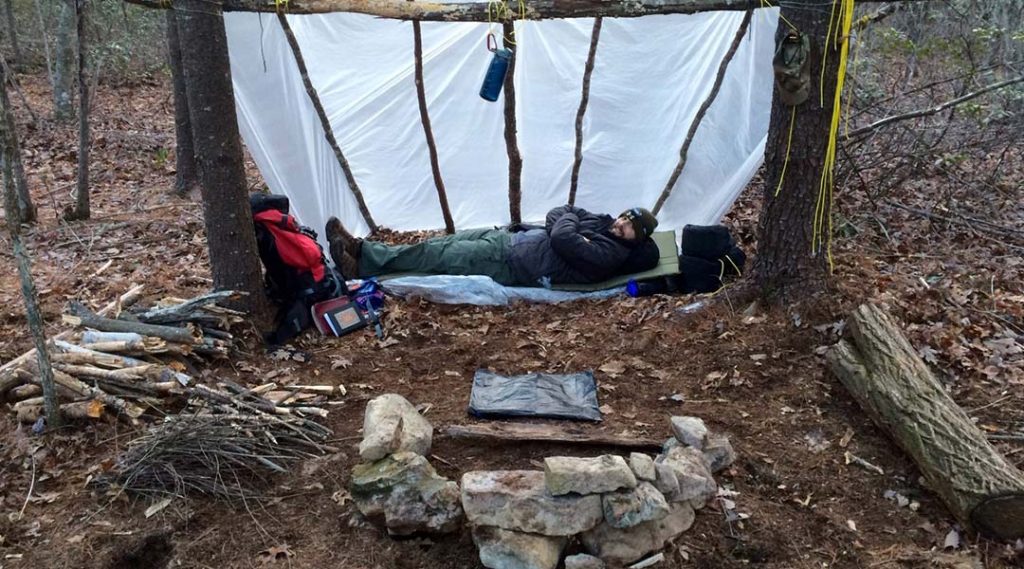 Mountain Shepherd has a wide range of other courses, including Bushcraft Essentials, Wilderness First Aid, and the GEMS series directed towards teaching middle school and high school-aged girls outdoor survival skills.
I highly recommend checking them out.
Advanced Wilderness Survival Courses
7. Lifesong Adventure The EDGE Course
With bases in Oregon, California, and Texas, Lifesong Adventures has been around since 1994. Founded by CEO Mark Weinert, he brings 14 years of experience as a search-and-rescue volunteer and trainer.
And have you heard of Bear Grylls? Yeah, that Bear Grylls?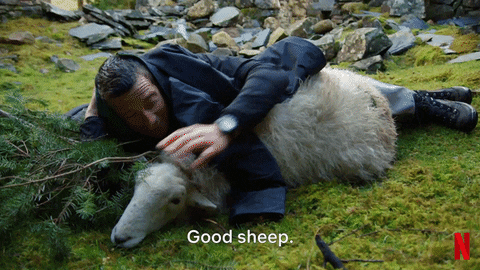 Wienert was a consultant on Bear's show Man vs. Wild and the show Born Survivor.
The EDGE is Lifesong's most extreme trip.
It's a 6-day overnighter where you bring little else than a knife, flint, and canteen.
The course advertises as being one where you can eat…if you can find food. Nothing like an extra added incentive, huh?
You'll be thrown into an environment where extreme weather fluctuations are common and where you have little other than your brain to use to survive.
Exiting the course, you'll boast the skills and confidence necessary to survive any emergency survival situation that life may throw your way.
Overall, you'll spend about $900 to participate.
If you're looking for something else, they also have courses on Advanced Survival Training and a Weekend Survival School.
8. Coalcracker Bushcraft Advanced Survival
Nestled within the Blue Ridge Mountains of Pennsylvania, Coalcracker's Advanced Survival is a 4-day course.
This classwill teach you everything you need to know about friction fires, advanced land navigation, primitive trapping and fishing, game processing, and more.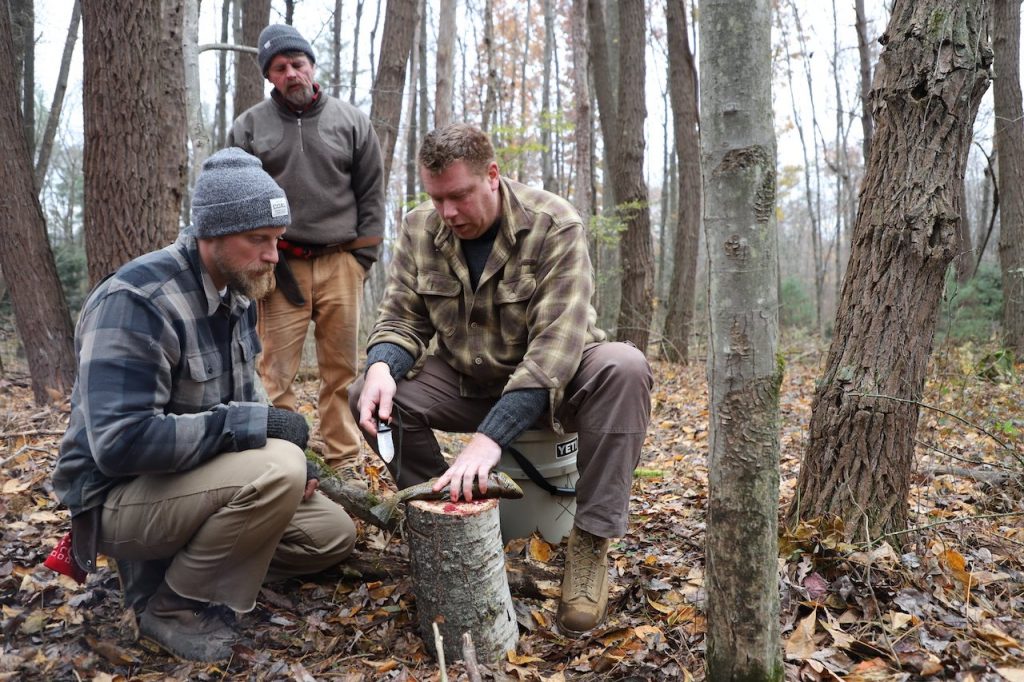 I'd categorize this as a more extreme course, as you must be in shape to attend.
If you can't regularly manage strenuous hikes or carrying heavy loads, this isn't the option for you.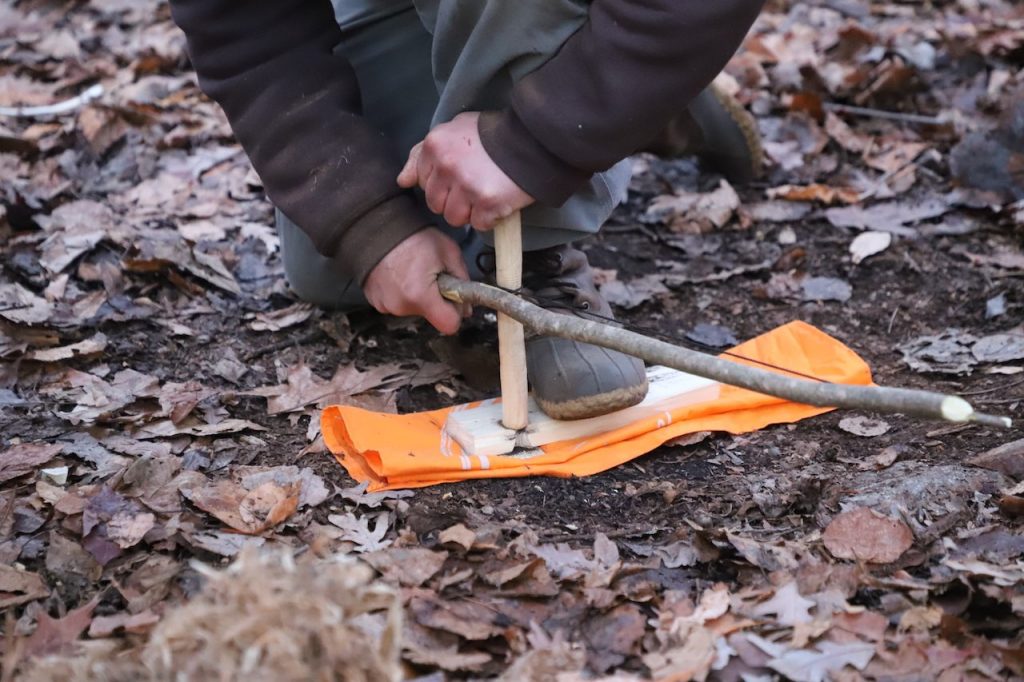 You're also not allowed to bring any food with you other than what the course list mandates.
Focusing on learning the skills it takes to survive if you're stuck in a no-rescue type situation, you'll how to manage when it could potentially be months (if not longer) before you get back to civilization.
Think post-zombie apocalypse type stuff.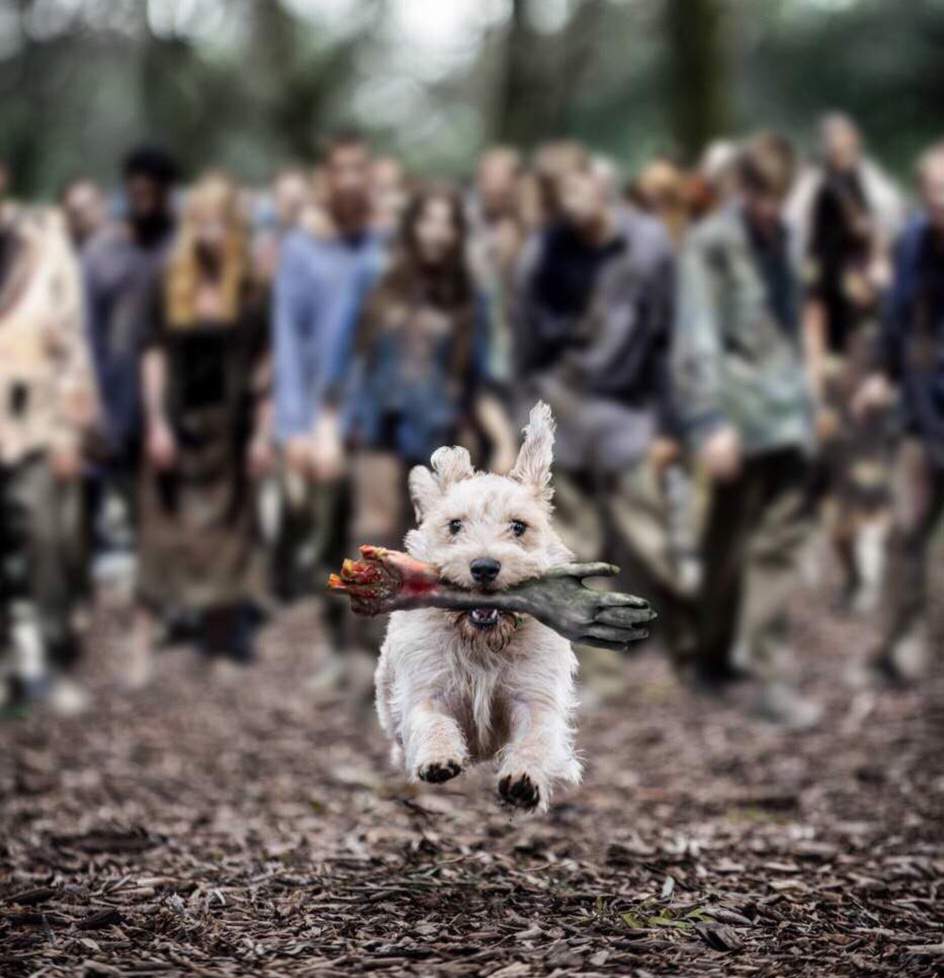 The course is priced at $600.
Other courses offered by Coalcracker include Advanced Bushcraft, Modern Bushcraft, and others.
One of the interesting things about Coalcracker they have a shop on site that produces and sells both leather goods and knives.
This means you're being taught skills by those who are well-versed in their intricacies.
9. Primitive Skills' Beyond Survival Earth Living ($625)
Primitive Skills has been around 32 years and is still going strong.
Why? Because their classes work.
Chief of these would be their most popular course, Beyond Survival Earth Living.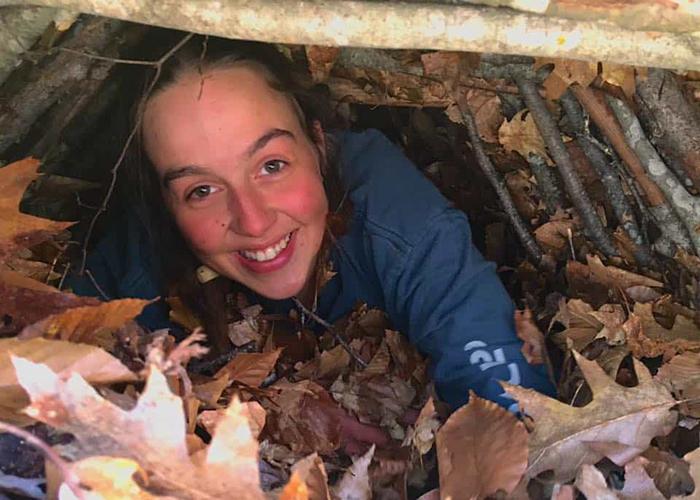 This class will teach you how to live off the land, much like a pioneer.
Their philosophy: if you're experiencing discomfort, you're doing survival wrong.
A true survivor knows how to adapt to the land, making the most of it. Rather than sitting around miserable in the woods, you're truly living comfortably in a wilderness environment.
While Primitive Skills most certainly teaches people how to go without modern devices, they don't feel the need to shun such completely.
Here you'll learn multiple options for various skills — the result, multiple layers of security for each survival task.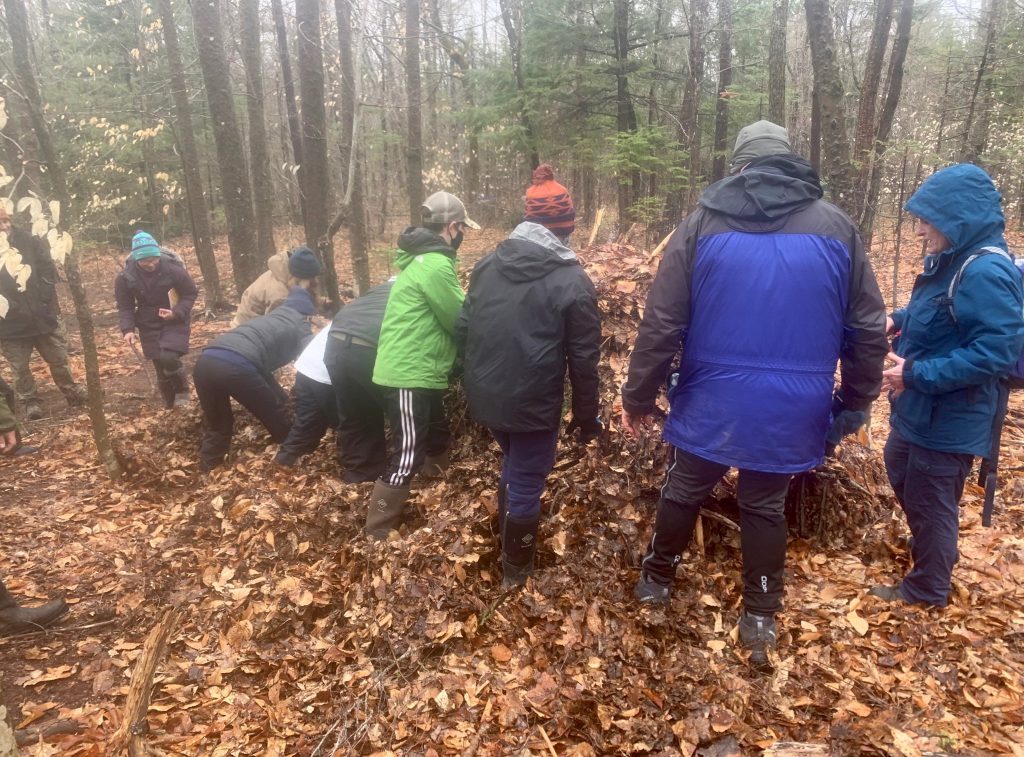 You lose your lighter? Well, you still have your flint.
Your flint broke? Let's make a bow saw.
They teach redundancy in their curriculum with the intent that you always have a workable backup plan.
And though Primitive Skills teaches, uh, primitive skills, they want their students to live in the modern world.
After graduating from their courses, your friends will still see you as you – not as some weirdo who lives in a tree-like a Keebler elf.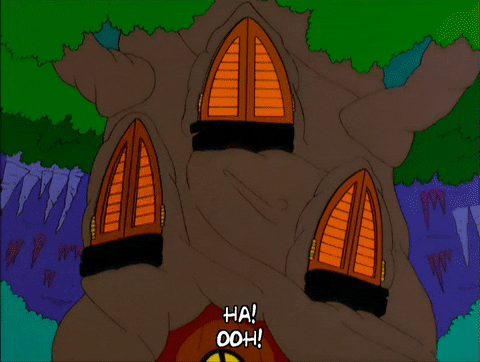 Only now, you're equipped with the lifesaving skills and confidence necessary to know that you can do what it takes to stay alive out in the wild.
The course costs $625, which may seem pricey, but can you put dollar signs on the peace of mind survival brings?
Aside from this course, Primitive Skills provides roughly a kajillion other classes as well.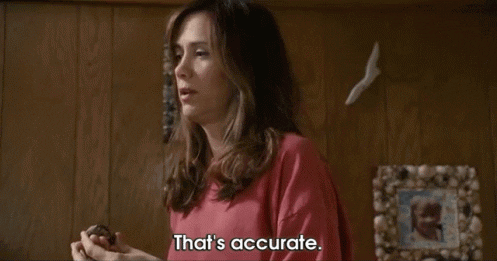 Their workshops really caught my eye.
If taking five days off to practice survival skills simply isn't practical for you, you can easily sign up for a course such as Survival Shelter and Fire Making Workshop or Seasonal Foraging Workshop for a day.
Both are priced under $100.
The workshops must be great because over 80% of people who sign up for one end up returning for another class.
If you live in Texas, Arizona, Oklahoma, or some other dry state, this may be just what you're looking for.
10. BOSS Field Course
BOSS is another huge name within the survival school market.
They a ton of courses in Utah, but their most popular course is the Field Course – available as either a 7-, 14-, or 28-day adventure.
This is a fully immersive survival experience.
You're only in the classroom for a few hours the first day before you head out into the wild for the rest of the trip.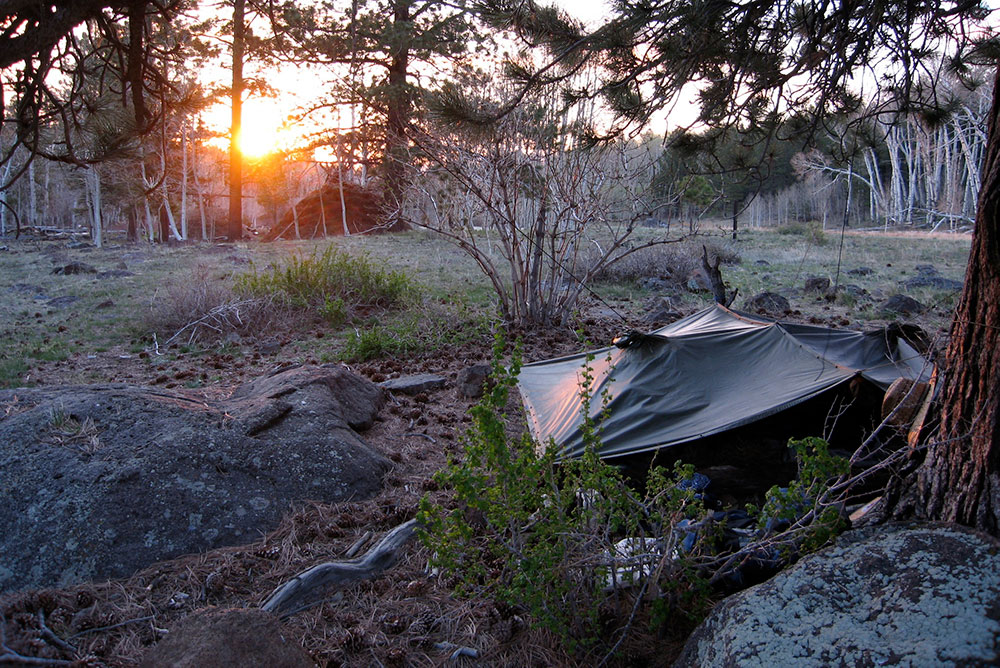 This course is built around what BOSS likes to refer to as the "priorities of survival" – the things that absolutely need to come first if you're to stay alive.
It's because of this that the most pressing skills come first.
So, if you sign up for the 7-day course, you're going to strictly focus on survival within a wilderness emergency.
If you sign up for either the 14 or 28-day course, you'll potentially earn three college credits and learn more primitive skills such as animal processing, substantial shelter building, tracking, and other skills for long-term survival.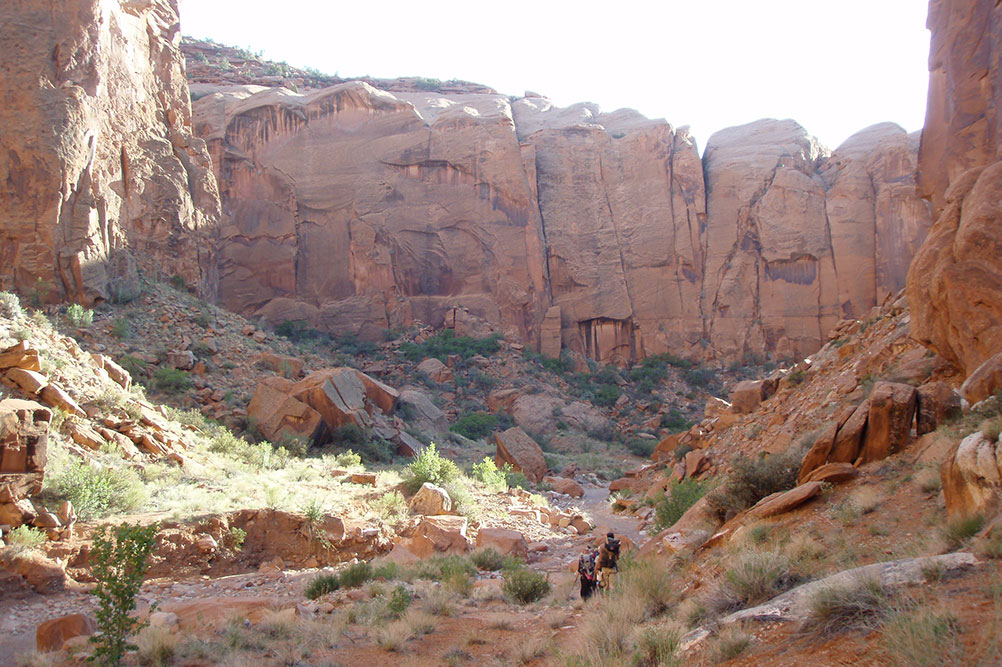 Boulder, Utah, is considered "high desert" – meaning that while the elevation is mainly around 12,000 feet, you'll be in a more arid environment that's not as harsh as some of the deserts further south.
This makes this course perfect for those who live in these types of regions. Expect to spend around $1,895 for the class.
Conclusion
With a wealth of survival schools out there ready to teach you what you need to know to survive, there's no excuse to miss out.
From beginner-friendly courses that give you the fundamentals to advanced classes that challenge your know-how, there's a survival course for everyone!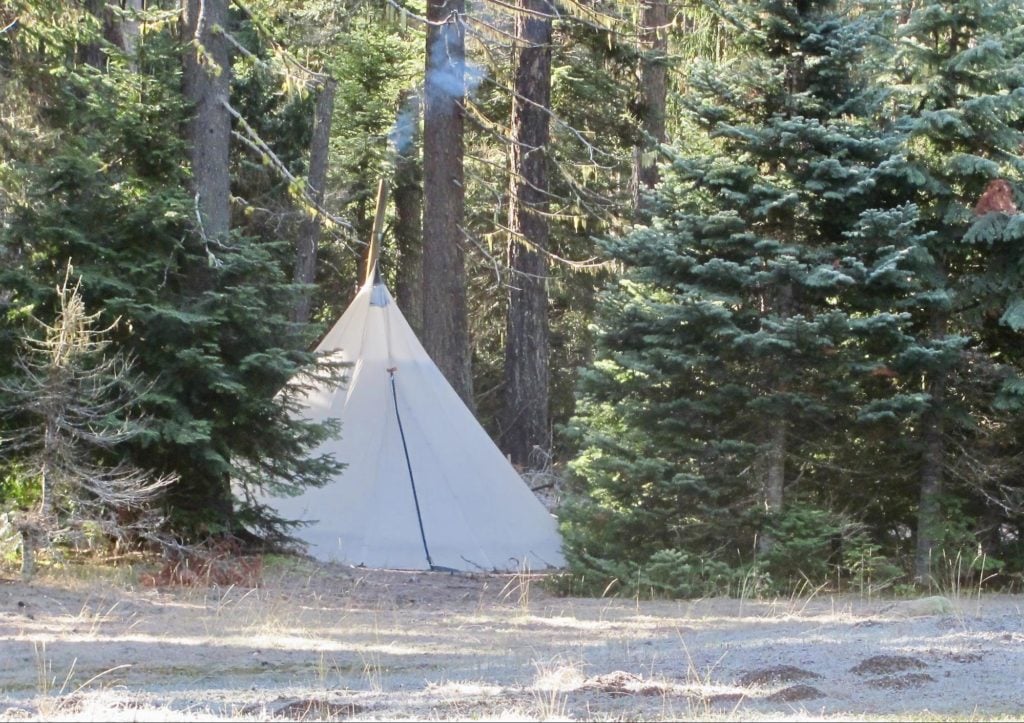 Do what you can to ensure that you have the skills to keep yourself and your family alive. One of the best ways to do so is by signing up for a tried and trusted wilderness survival course.
If there are any other great courses that we didn't mention, drop us a comment below and let us know! If education and continued learning are your thing, make sure to read up on the Best First Aid Classes [Beginner & Intermediate] and check out the 8 Best Surviving & Prepping Books.