Unless you've been living under a rock, you've likely heard about 80% firearms.
They're super popular right now.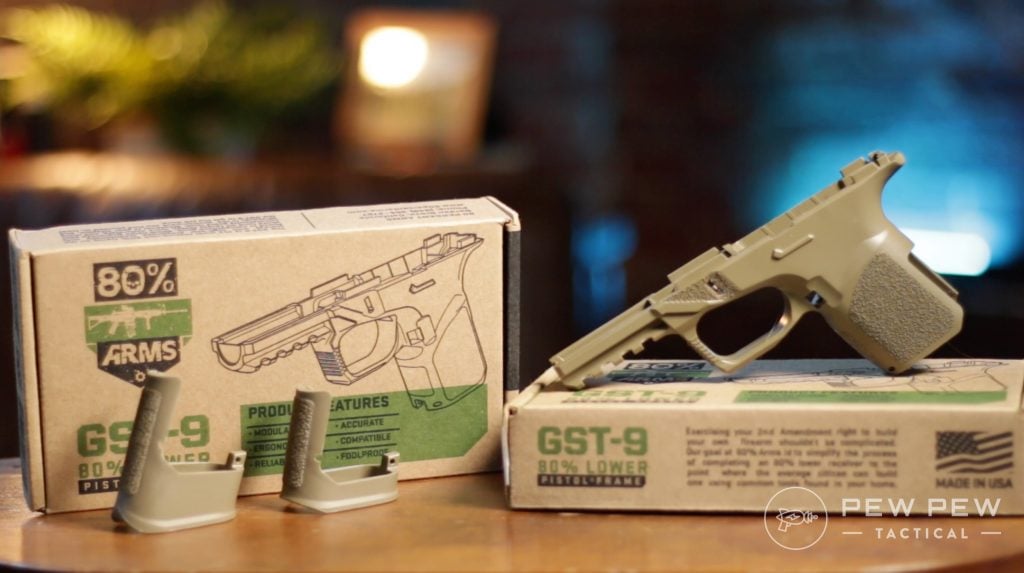 But you might be asking…what are 80% projects?
The idea is that a polymer frame comes to you almost complete.
Your job is to mill out some plastic, do some finishing work, and get it assembled the rest of the way.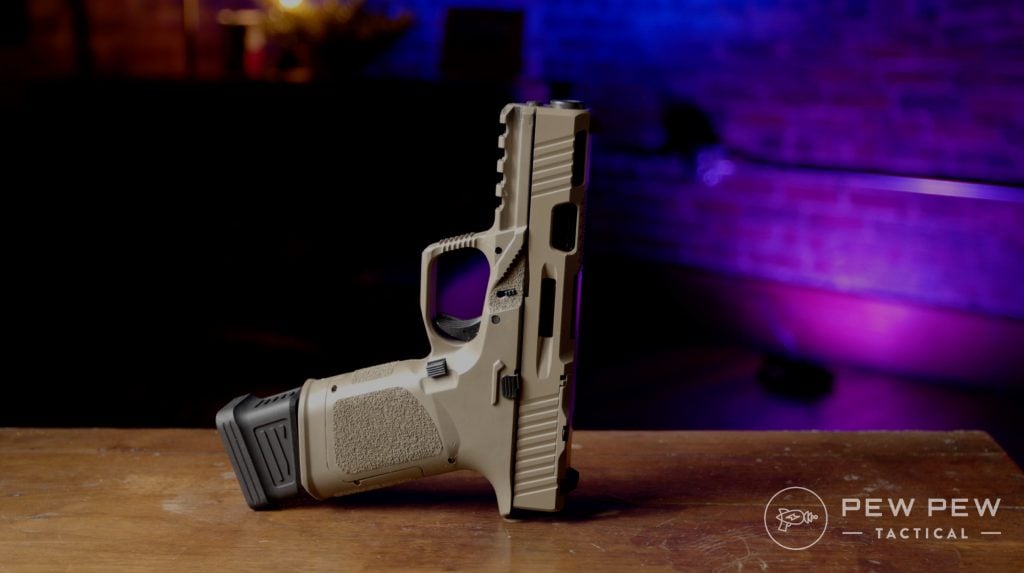 Sounds pretty simple and straightforward, right?
Well, it is!
While I took a stab at the 80% Arms Easy Jig Gen 3 to build out an AR-15, today, I'm trying my hand at the GST-9 Jig to make my very own Glock pistol clone.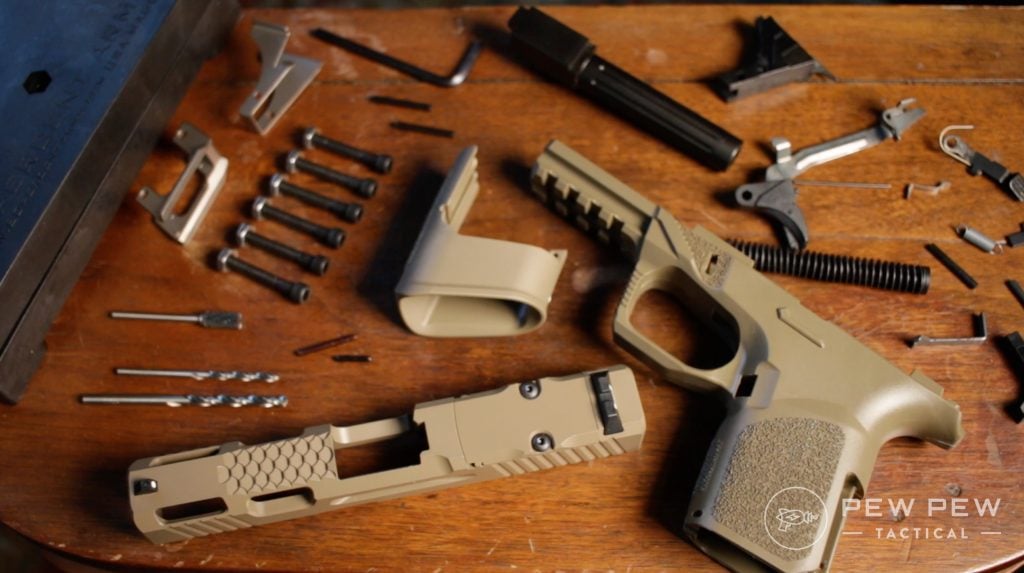 Using 80% Arms GST-9 frame and jig, I'll do a complete project, top to bottom.
By the end of this, I'll have a G19 clone, and you'll know whether or not making your own Glock is right for you.
149
at 80% Arms
Prices accurate at time of writing
Prices accurate at time of writing
If you want to see the GST-9 process and watch me sling some lead at the range, check out my full video review below.
YouTube sometimes says it's too dangerous and restricts it…so you might have to be signed in and click "Watch on YouTube."
Also, make sure you check out the Pew Pew Tactical channel on YouTube for more gun goodness.
Table of Contents
Loading...
GST-9: What's That?
As I mentioned before, the GST-9 is 80% Arms' take on the very popular Glock 19 model pistol.
In short, it's a way for you to get a Gucci Glock without the Gucci price.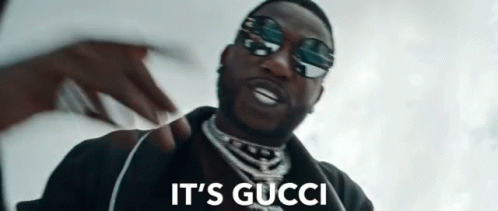 For this project, I opted for the GST-9 Complete Build Kit.
Price right now for the entire kit is $799. But you can always just go with the jig, which is priced at $29.
30
at 80% Arms
Prices accurate at time of writing
Prices accurate at time of writing
Keep in mind; this is NOT a firearm. What that means for you is that it ships straight to your door.
The jig comes with all the drill bits you need to work on the GST-9 in addition to Glock rails.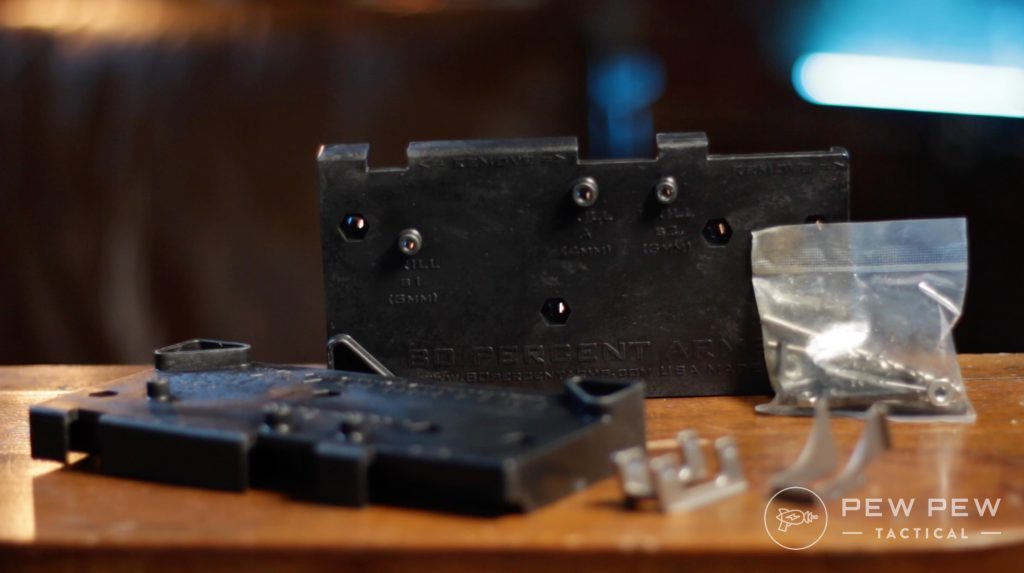 On the other side of things, the Complete Build Kit ships with a completed Wraith RMR Cut Slide, G19 barrel, and a pair of grips.
Basically, the kit has EVERYTHING you need to complete the project!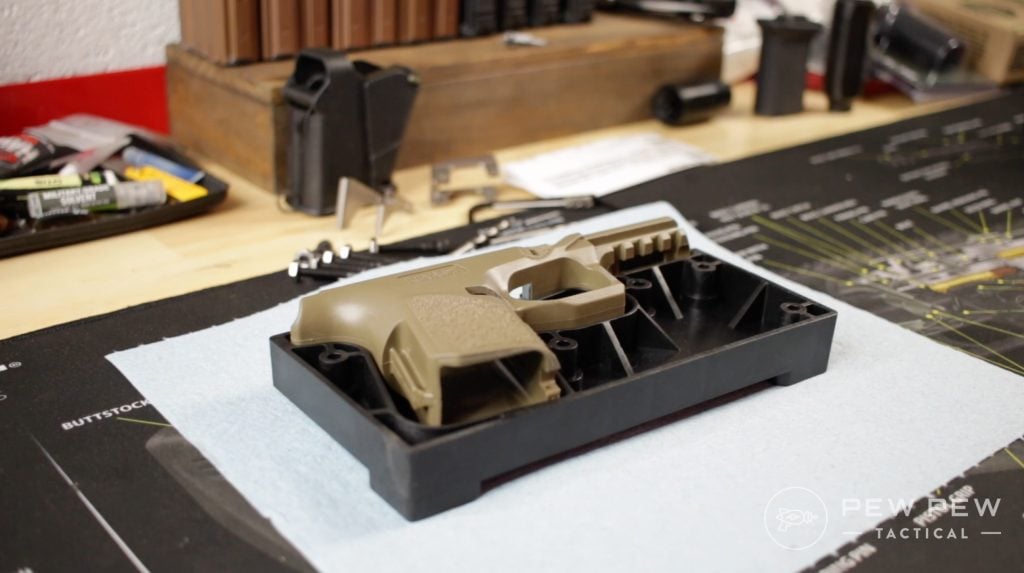 You provide a drill, hammer, and punch. That's it.
Pro Tip: I also used some sanding blocks to make everything feel nice and smooth.
149
at 80% Arms
Prices accurate at time of writing
Prices accurate at time of writing
Building the GST-9
The GST-9 comes with clear directions you follow step-by-step.
You'll focus your attention on the yellow and red sections and then drill three holes into the frame using the jig.
Directions for drilling are on the side of the jig — literally, that easy.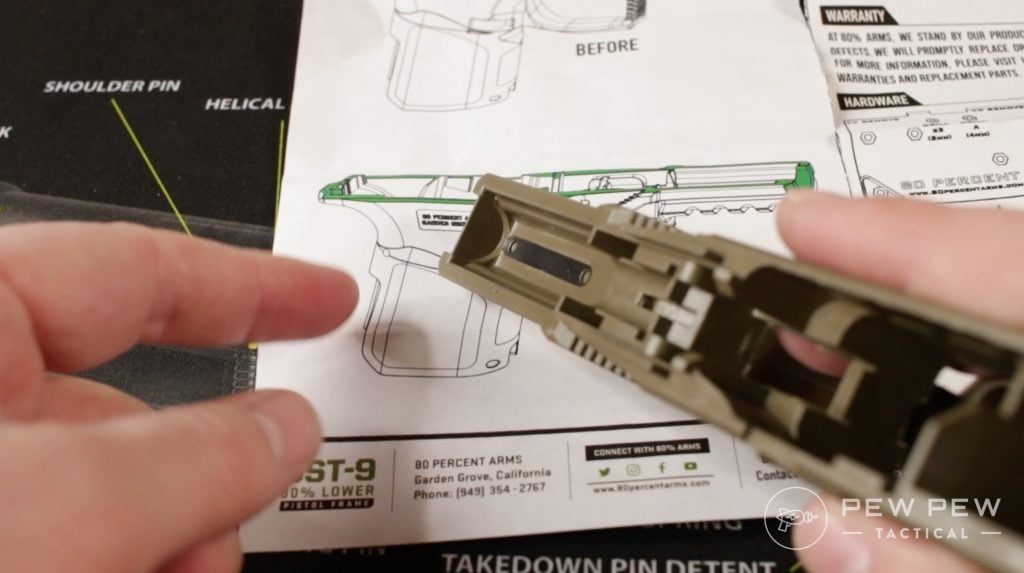 First step, put the jig together.
It comes with bolts, and it's quick to assemble.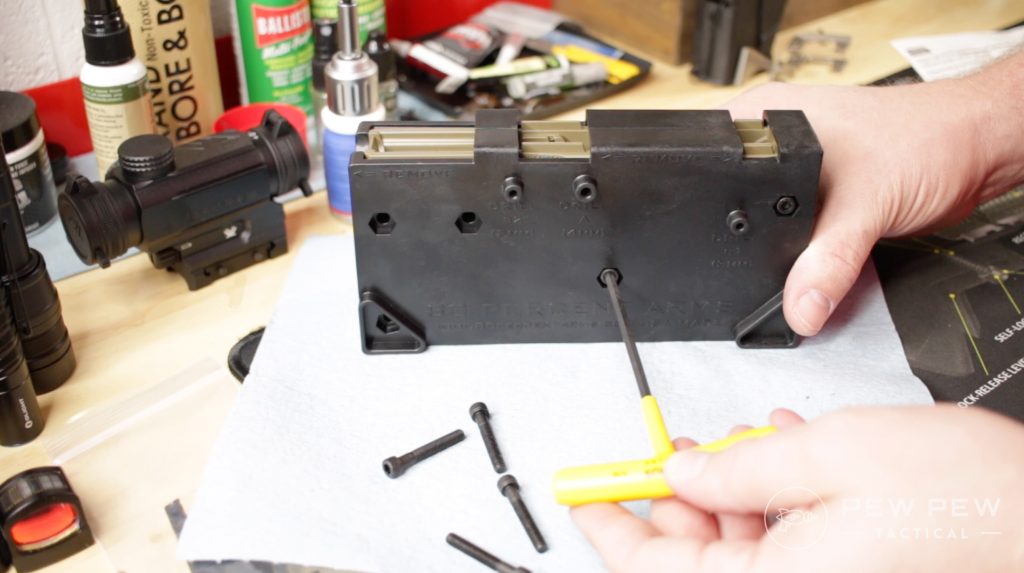 From there, begin the milling process.
I used wire cutters to work out the big pieces.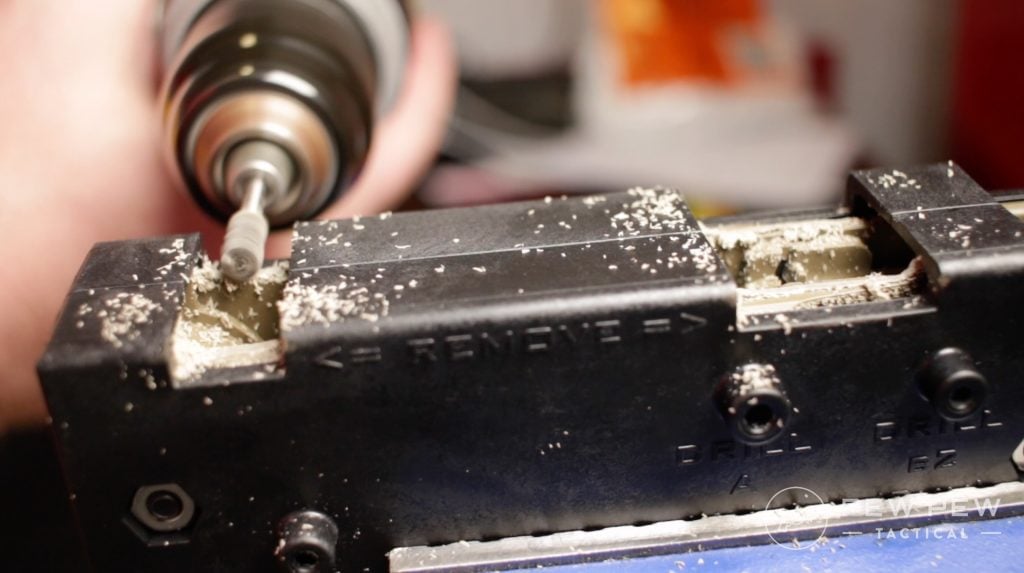 Then I went to town milling the plastic frame with the included bit.
I took my time. Remember, you can always take plastic off, but you can't put it back on. Go slow!
After I cut everything out, I sanded the frame down and got it slick and smooth.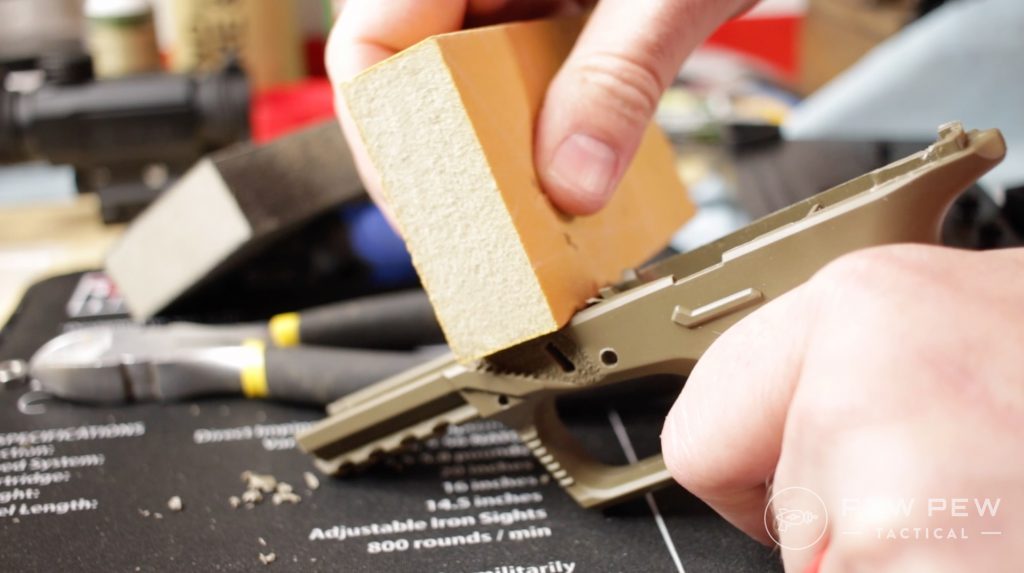 Then I…oh wait, that's it. We're done!
Well, not entirely, but from here, it's just building as you would any other Glock — dropping in the trigger, rails, etc.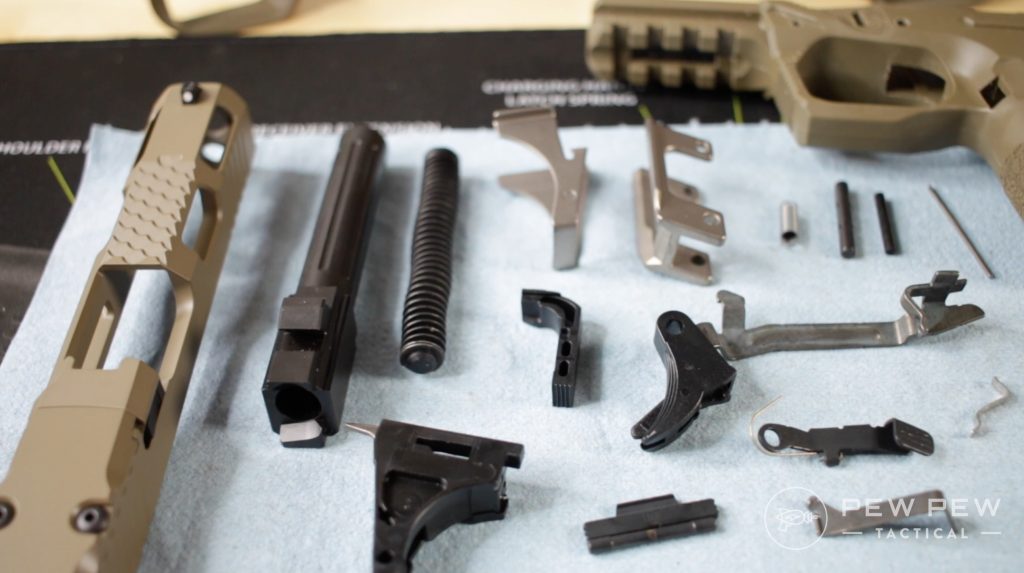 If you're new to this, no worries.
80% Arms offers a nice video with directions on YouTube to walk you through this process. It's quick too, taking mere minutes.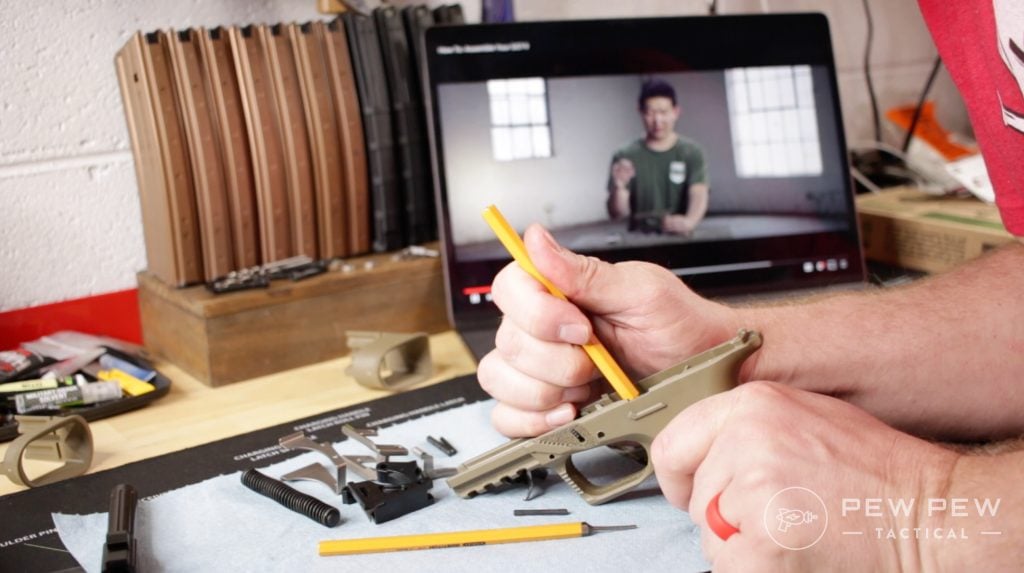 After you tap in three pins, throw on the slide and select the grip you want to use…and your Frankenstein Glock is finished!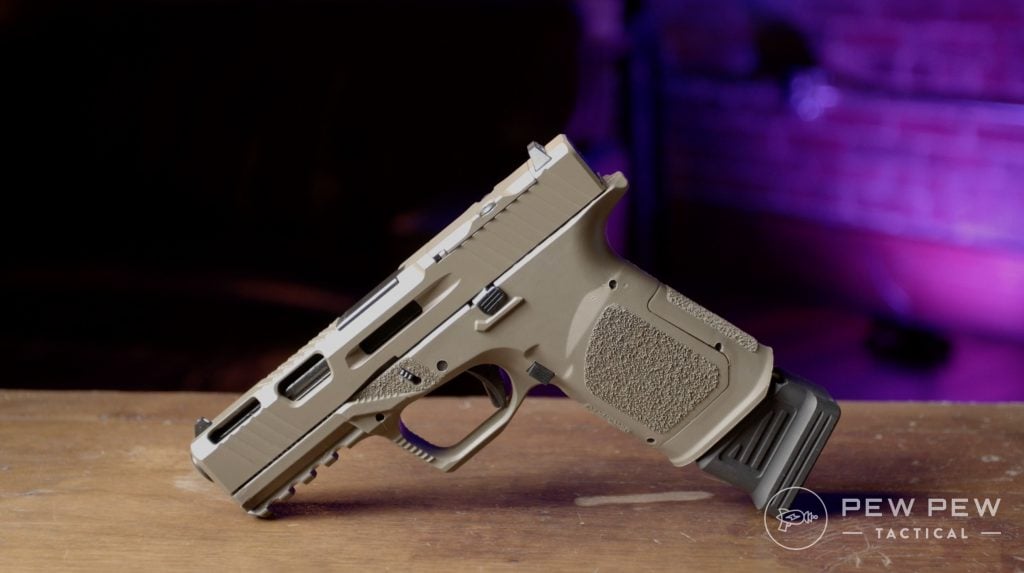 Have you tried the GST-9 Build Kit? Rate it below!
A Little Range Testing
Before I hit the range, I raided my stash and collected every Glock magazine I could find to run in the GST-9.
I also grabbed some ammo — Blazer Brass and cheap Russian steel, to be precise.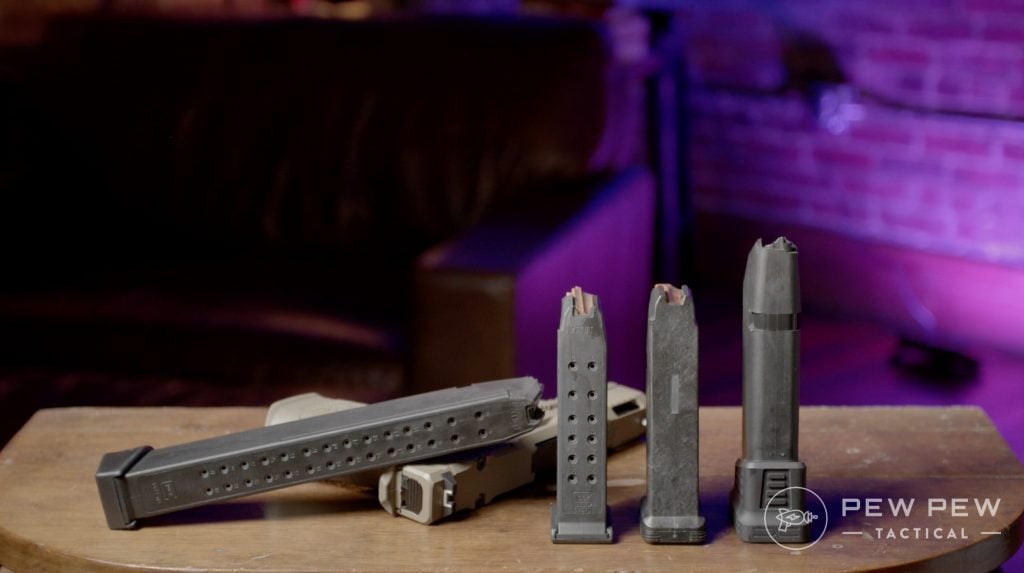 How did the gun do?
I'm happy to say…it ran great!
It fed, fired, ejected, and loaded perfectly. Not to mention, it locked back on empty.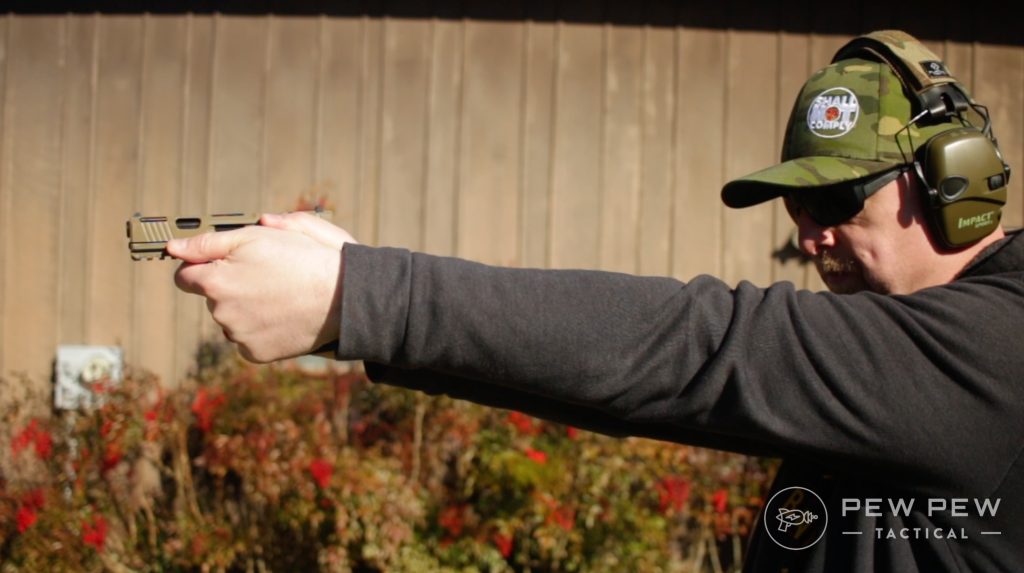 How does it feel to shoot, though?
Well, it feels like a Glock BUT with a better grip. I really enjoyed it.
While it ran well, I did encounter one problem with a generic magazine.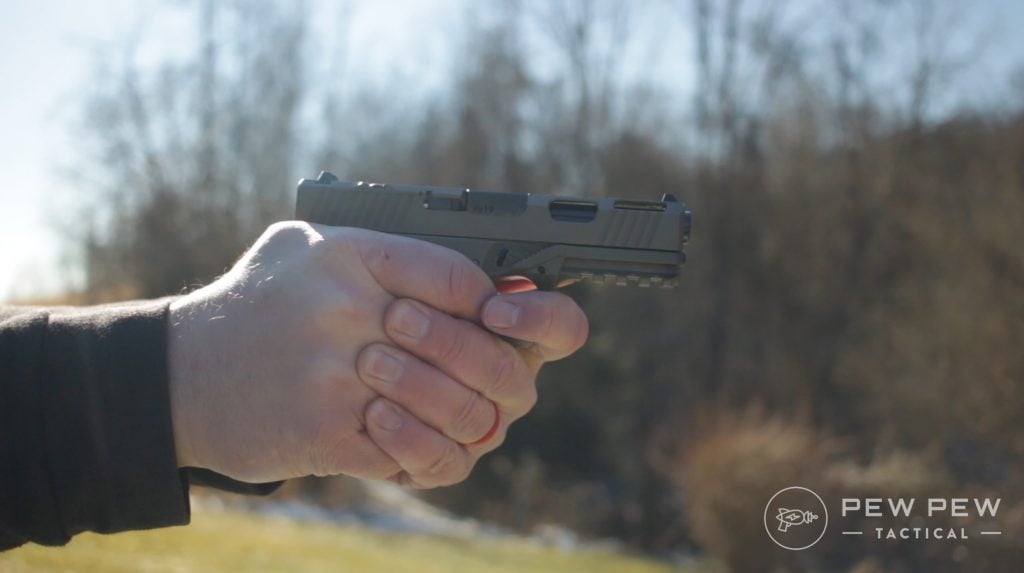 The steel didn't feed consistently.
Not a huge deal since the genuine Glock mags ran flawlessly, but it's worth mentioning.
The Good and The Bad
The project went perfectly for me, but as with anything, there are some things to be wary of.
As I mentioned, knock-off cheap mags may be an issue.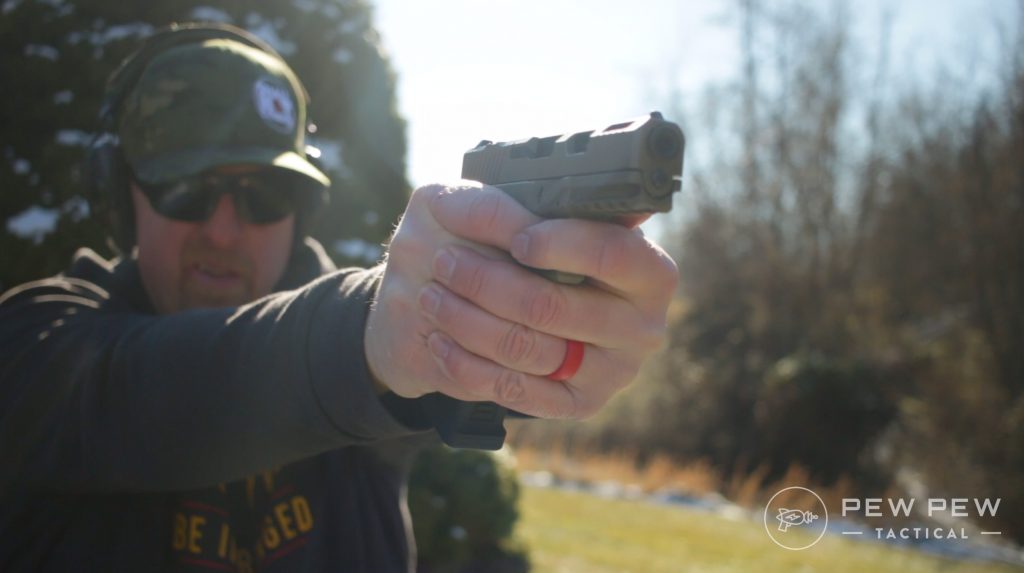 The GST-9 didn't seem to like those very much. Genuine Glock mags ran fine, though.
The other issue I ran into during the process was that the pin holes were really tight.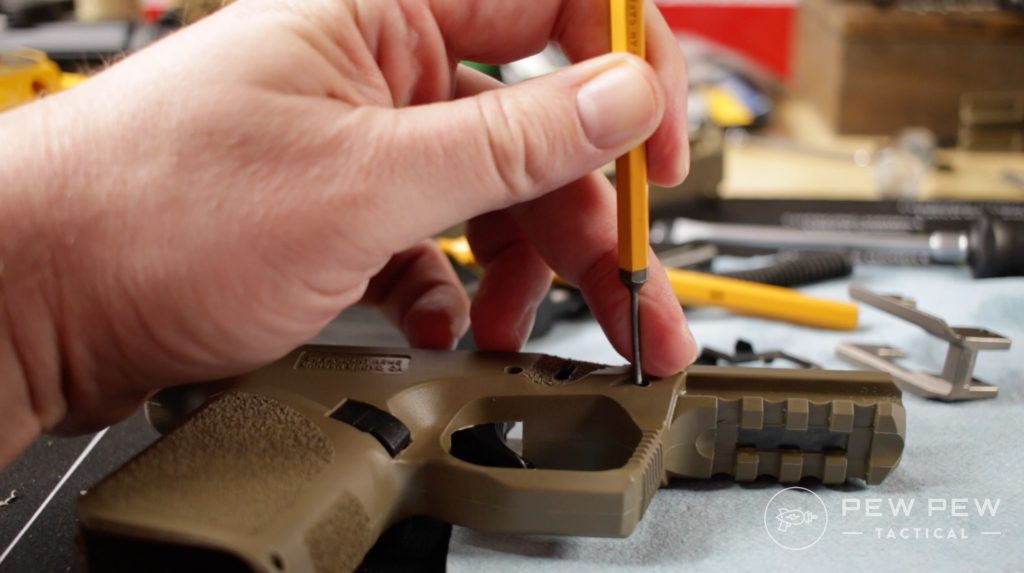 I ran the drill back through by hand and gently worked some extra polymer off.
After that, the pins went in no problem.
30
at 80% Arms
Prices accurate at time of writing
Prices accurate at time of writing
Overall, though, I had a blast with this project! I loved that everything I needed was right there in the box.
I don't need to send the frame out to be stippled, and I don't have to worry about having the slide finished — all that is already done for you.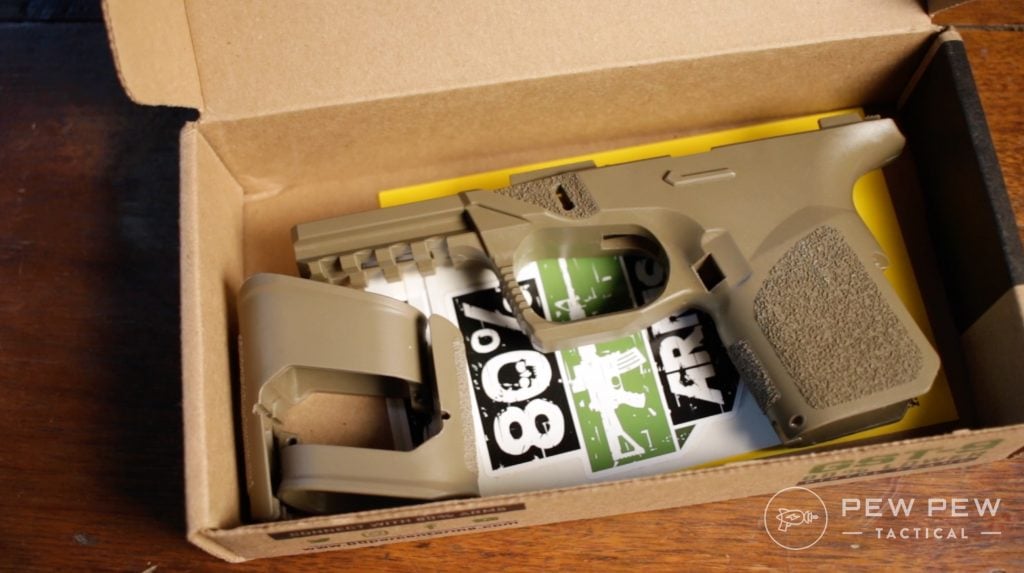 Even better, the slide is RMR compatible, so it's ready to accept a red dot.
Can't beat that!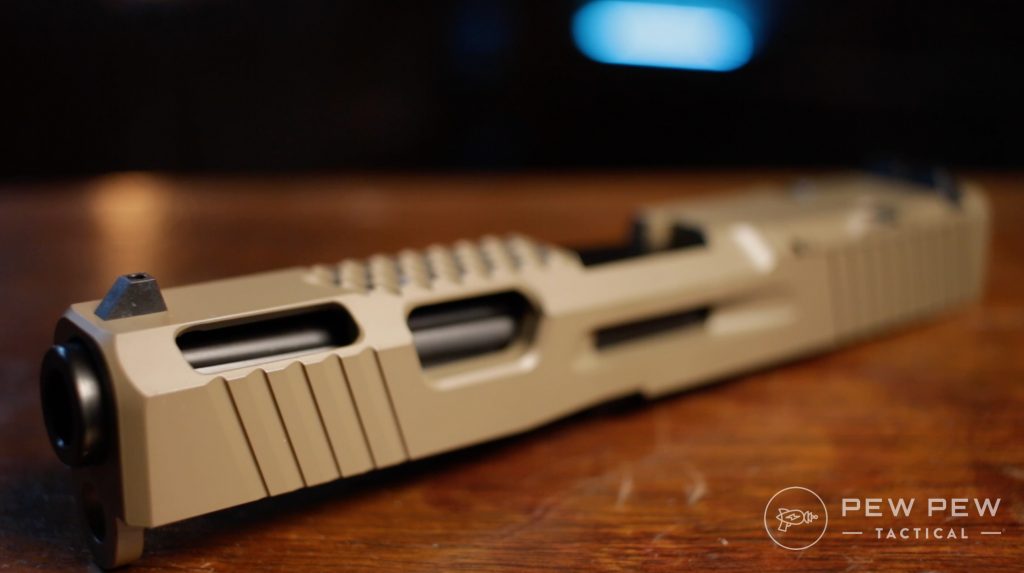 Conclusion
If you're after a Gucci Glock without spending a fortune, the 80% Arms GST-9 is the project for you. With an hour or so of work, you get a Glock 19 clone in Black, FDE, or OD Green with RMR cut slide.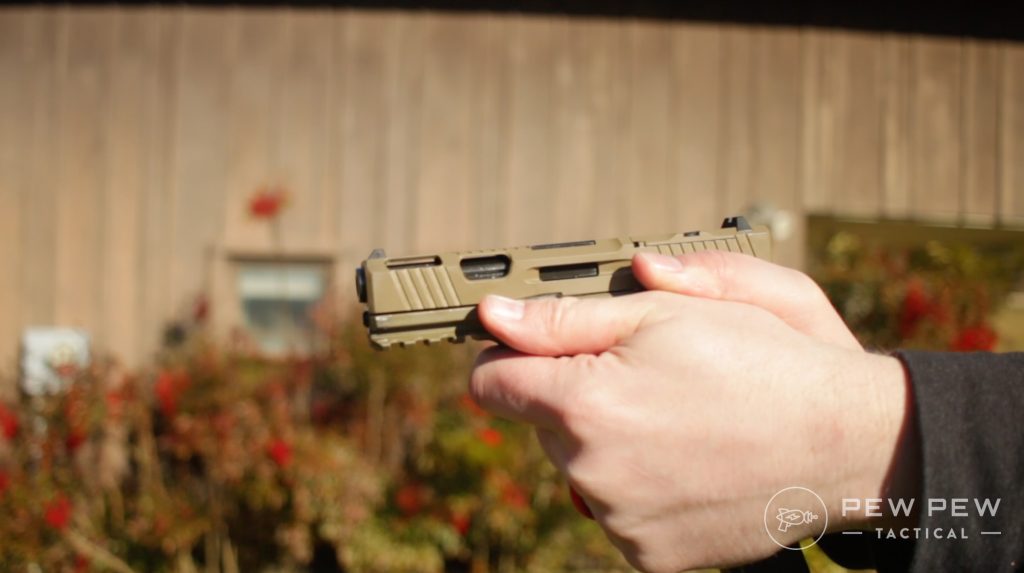 The jig was easy to use and the directions were refreshingly clear.
With a price hovering around $800 for the complete build or $30 for the jig, this is a fun, easy project for pistol lovers.
149
at 80% Arms
Prices accurate at time of writing
Prices accurate at time of writing
Don't forget to watch the full video review of the GST-9 by 80% Arms below.
Have you built your own pistol or rifle using an 80% kit? Let us know how it turned out in the comments below. Also check out our review of the 80% Arms Easy Jig Gen 3, and check out our list of the Best 80% Lower Receivers & Jigs for all your AR needs.