It's been a little over 10 years now that the world of firearms collided with the world of fantasy, and a mix of survivalism and world-ending fears became trendy.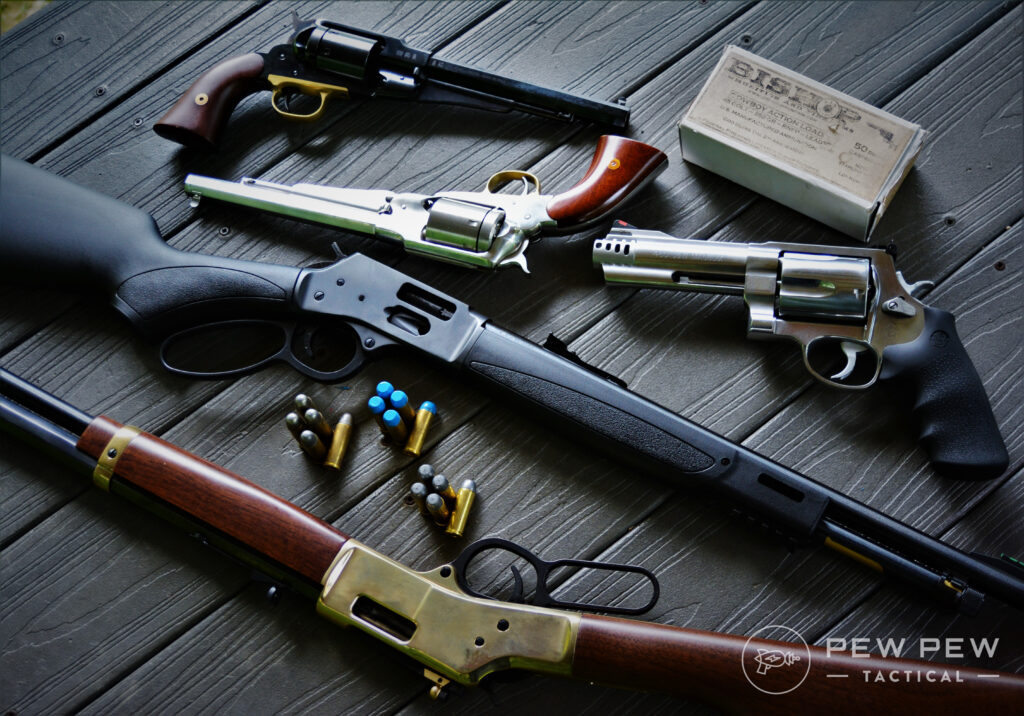 Don't get me wrong. It wasn't the same world-ending fear we had during the Cold War.
It was a lighter, more fun view of the apocalypse.
We weren't worried about nukes. Nope, we were fantasizing about zombies.
From 2011 to roughly 2014, we saw a rise in zombie-themed guns, gear, ammo, targets, and more.
If you were in the world of guns around that time, you couldn't avoid it.
Today we are going to do a bit of a 10-year retrospective of the zombie guns and gear fad that hit the industry like a train.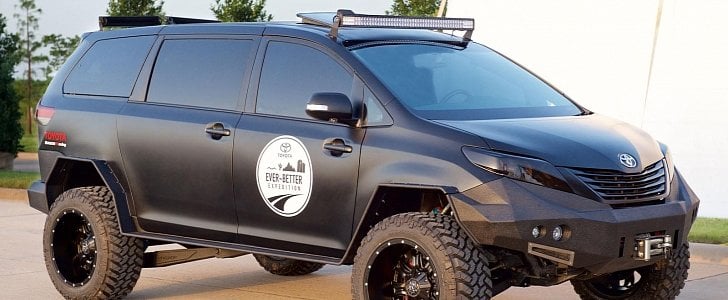 We'll talk about where the zombie fad originated and explore how it impacted the gun industry.
So, if you're a fan of the undead…keep reading…
Table of Contents
Loading...
The Walking Dead
I remember October 31st, 2010 well. AMC's The Walking Dead first appeared and I was absolutely gripped by its pilot episode.
I'd discovered the comic series months earlier, so I was already a fan.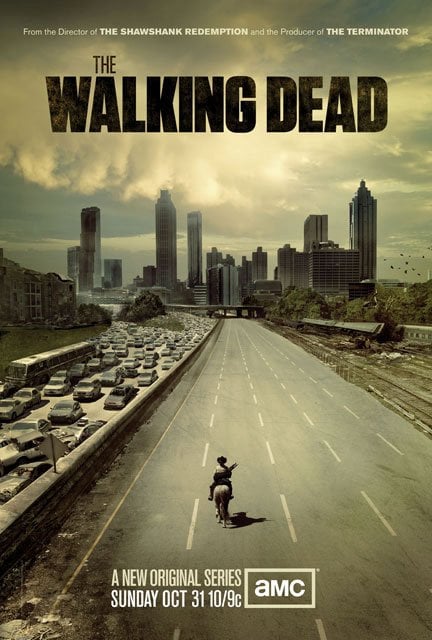 The first episode and the first season, in general, were absolute masterpieces of television. And it became a cultural phenomenon.
The success of The Walking Dead and other zombie-centric media like Pride, Prejudice, and Zombies and The Zombie Survival Guide as well as films like Land of the Dead put zombies in pop-culture focus in the early 2000s.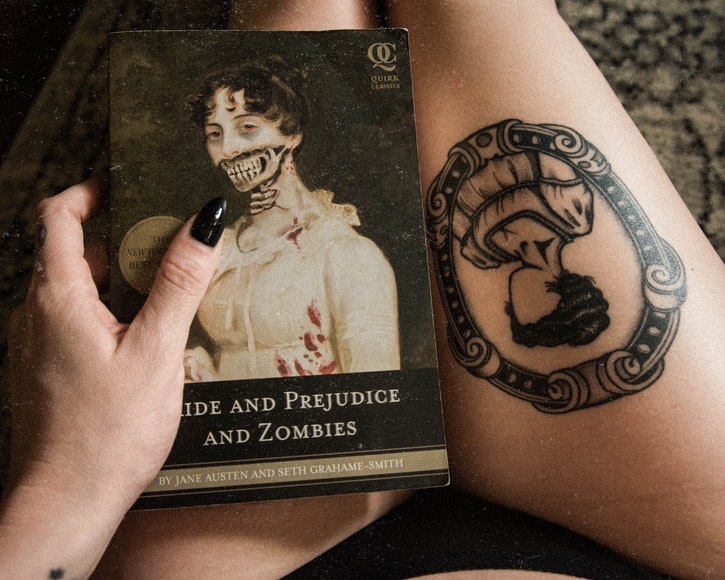 At the same time, prepping became mainstream.
Shows like Doomsday Preppers introduced the rest of the world to the rather niche practice of disaster prepping.
Everyone was talking about the zombie apocalypse so, naturally, conversations about disaster preparedness often turned to zombies.
Talking about storing food and water (and maybe a gun and some ammo) sounded less crazy when you started talking about a theoretical zombie apocalypse.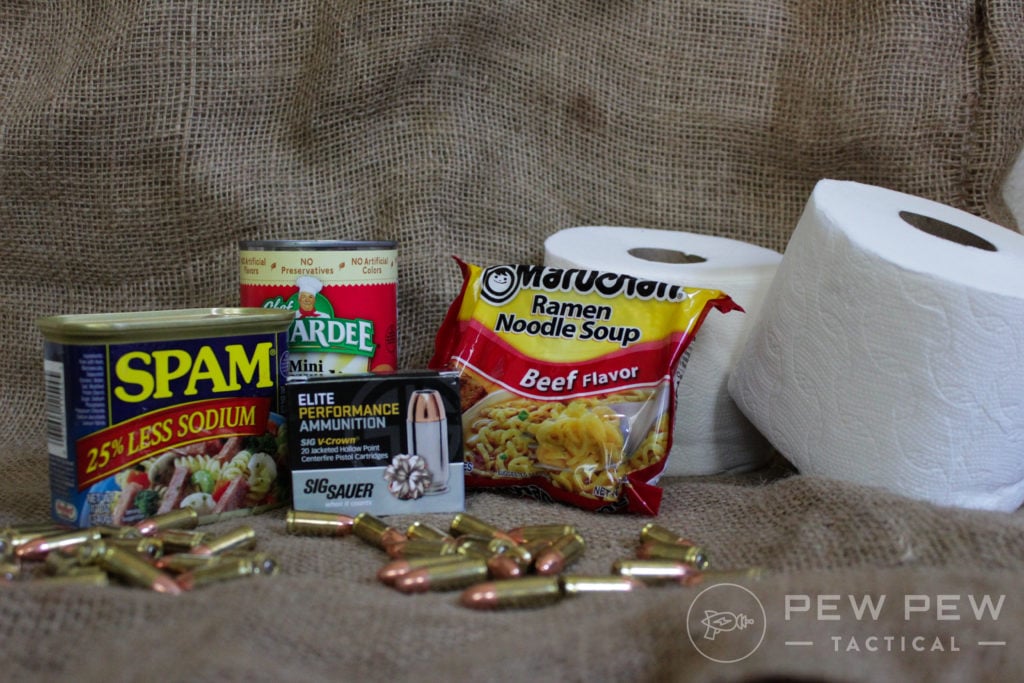 Plenty of everyday conversations turned to the survival tactics one would take in the zombie apocalypse.
Soon people were sharing the guns and gear they'd use in a zombie apocalypse. And it didn't take the firearms industry long to exploit this zombie fad.
The Firearms Industry Embraces Zombies
Hornady wasted no time, announcing its Zombie Max ammunition almost a year after The Walking Dead aired.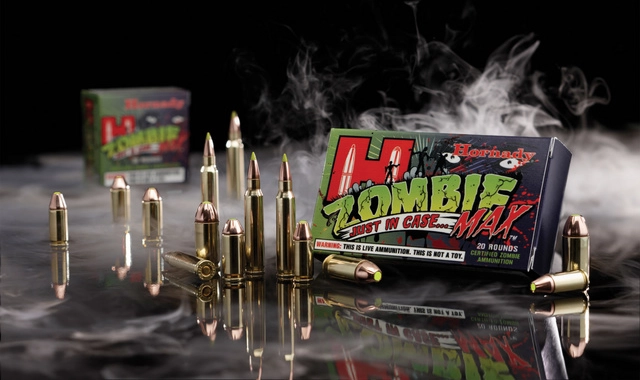 While most companies announce new products via a standard press release…Hornady jazzed things up a bit with a Walking Dead-inspired action trailer — complete with zombies, headshots, and gore.
Also, a healthy disclaimer saying Z-Max ammo was only to be used for zombies.
Hornady was the match that lit a wildfire of zombie-themed guns, gear, and more.
Z-Max ammo also made green the official color of the zombie apocalypse.
Don't Forget the Guns
Gunmakers didn't sleep on this trend either.
Mossberg came out swinging with the ZMB –a series of zombie-themed firearms. The zombie fad was in full swing!
They released the famed Mossberg 500 series shotguns splashed with a green goo-like "ZMB."
One model, the Mossberg 500 Chainsaw, was a pistol grip only shotgun fitted with a chainsaw grip and designed to fire from the hip.
600
at Palmetto State Armory
Prices accurate at time of writing
Prices accurate at time of writing
Mossberg released a tactical version of their 464 lever-action rifles featuring an AR-like stock, railed handguard, muzzle device, and big bright front sight.
It was not your typical cowboy lever gun.
610
at Palmetto State Armory
Prices accurate at time of writing
Prices accurate at time of writing
Masterpiece Arms followed this up with their MAC clone outfitted with a corny Grim Reaper hydro dip.
Spikes Tactical released a zombie-themed lower for builders to craft their own zombie-killing machines.
Hogue also allowed you to outfit a gun you already owned into a zombie-approved killing machine with Zombie-X products offered with bright green stocks, grips, and more.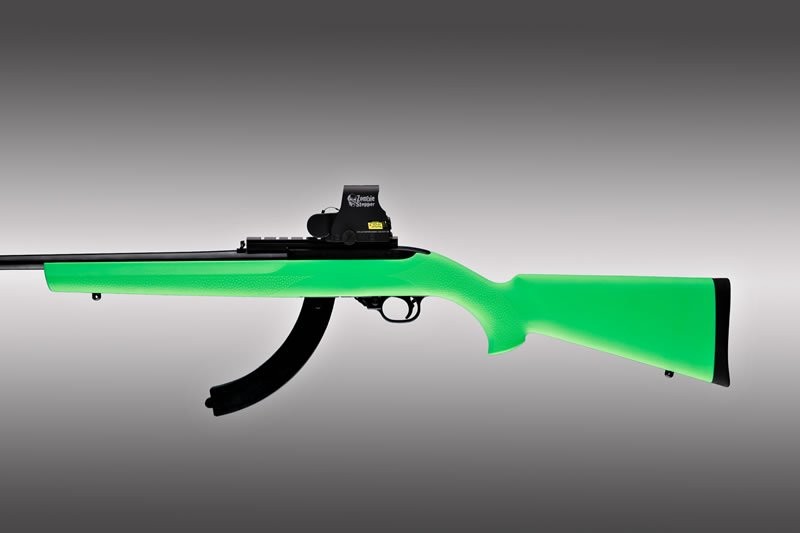 You Got the Gun, and Now You Need an Optic
The optics industry also embraced the world of zombie-themed gear.
Even EoTech, one of the biggest providers of military-grade optics, got into the game with the XPS2 Zombie Stopper. This optic took the company's XPS2 design and gave it an undead twist.
The reticle sported a biohazard sign with a red dot in the center.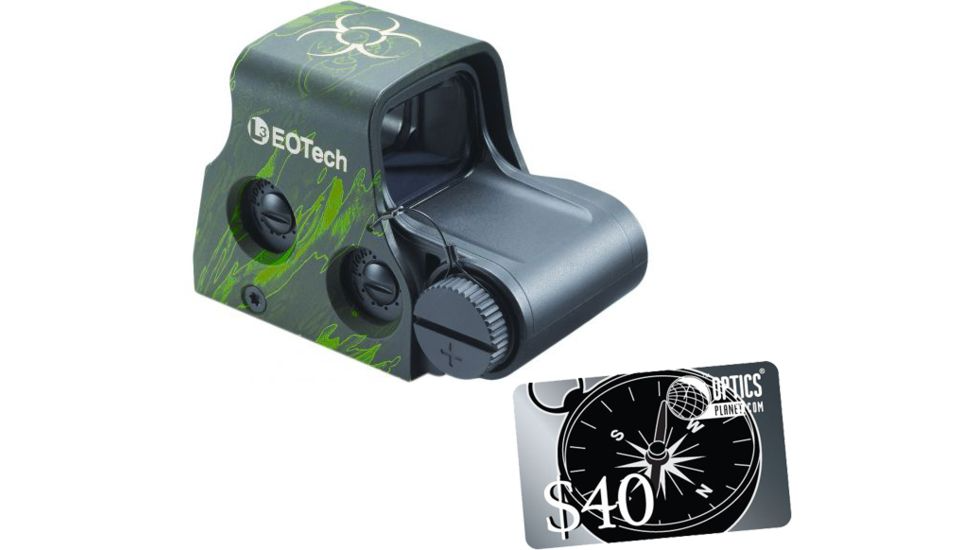 Seeing a company as renowned as EoTech take the zombie dive meant this whole zombie thing was a pretty big deal.
Multiple other companies, most hobby-grade, released various zombie-themed optics — an easy way to splash up your catalog.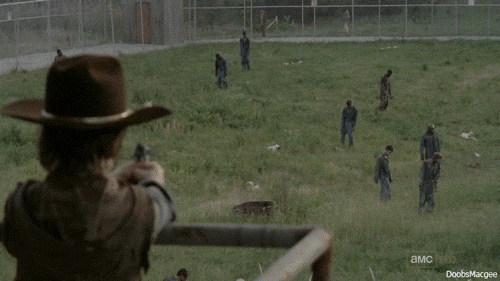 Both Crimson Trace and Laserlyte even released laser aiming devices for the zombie apocalypse. (Of course they sported that famous green paint.)
The Knives
The Walking Dead used lots of guns, but they also showed an appreciation for knives and sharp instruments.
When the world ends, a good knife is as valuable as a good gun.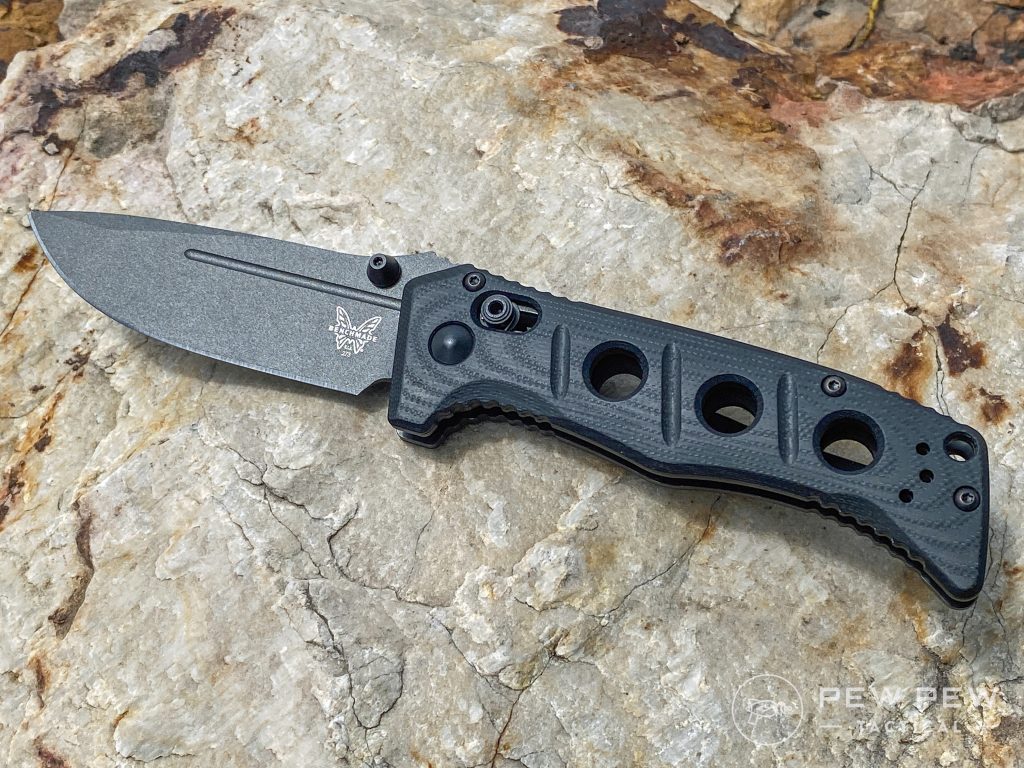 Everyone knows zombies require a headshot.
So, if you can't pop one off quick enough…a zombie can close the distance. A good melee weapon can make a big difference.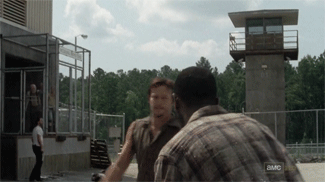 Plus, blades never run out of ammo…
Obviously, you need a good knife. KA-BAR was more than willing to oblige with a rather massive catalog of zombie-killing blades.
Seriously, we had the Zombie Swabbie Scimitar, the Zombie Killer folding knife, a Pestilence Chopper, a War Sword, a Famine Tanto, a Death Dagger, and more.
KA-BAR embraced the z-lifestyle hard!
59
at Amazon
Prices accurate at time of writing
Prices accurate at time of writing
Obviously, the bright green grips signified they were ready to kill zombies!
Gerber was smart enough to team up with The Walking Dead getting the Gerber Apocalypse package into the show.
When Rick and crew need some melee weapons, they roll out the Apocalypse kit.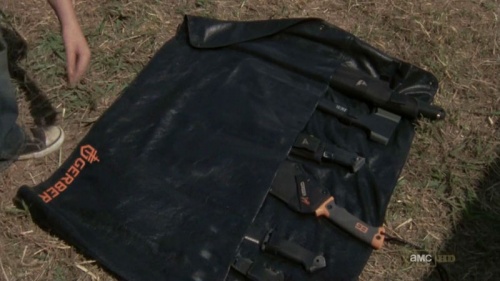 This kit combined seven tools into a big folding mat with a pocket for each of them and included the LMF 2 Infantry, the DMF folder, the Gerber Epic, the Gerber Gator, and Gator Pro machetes, the Bear Grylls Parang, and Gerber Camp Axe 2.
Gerber immediately sold out of this kit once it hit the AMC airwaves during the season two premiere.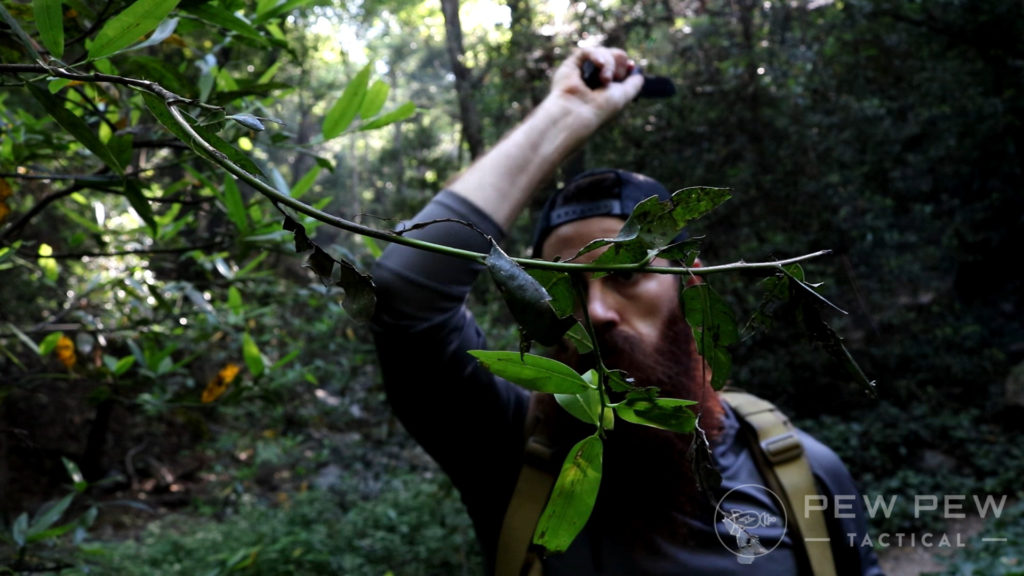 (Want more knives? Check out our round-up of the Best Survival Knives.)
Using It All
Between 2010 and 2015, you could purchase a pile of zombie guns, ammo, knives, optics…but how do you train for the impending apocalypse?
With targets, of course.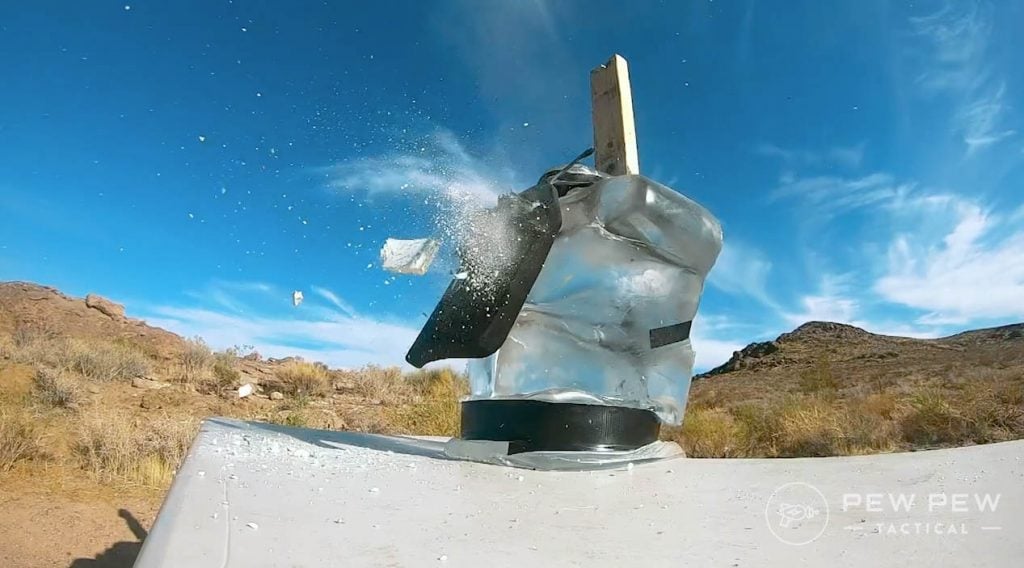 From big companies to small we saw tons of zombie targets hit the market — zombie targets that bled, exploded, steel zombie heads, and standard paper targets with the undead ready to absorb some lead.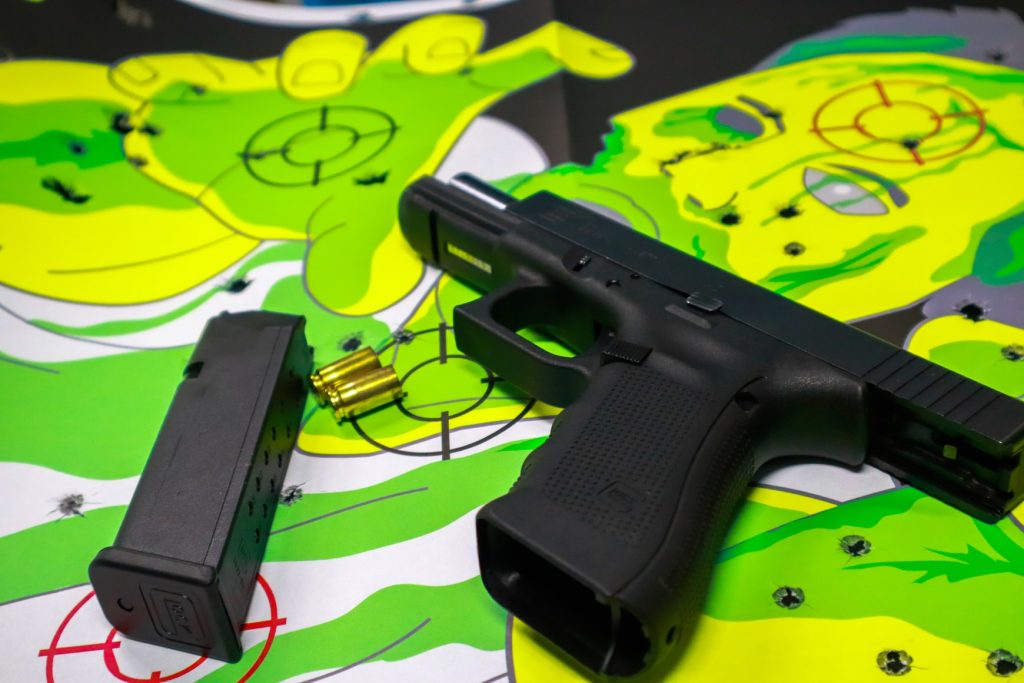 But targets weren't enough for the zombie-killing crews.
Nope, the community took it further with zombie-themed 3-Gun matches. Hornady, for example, sponsored a Zombie 3-Gun tournament called Zombies in the Heartland in 2012.
To this day, the Zombie-themed 3-Gun competition continues.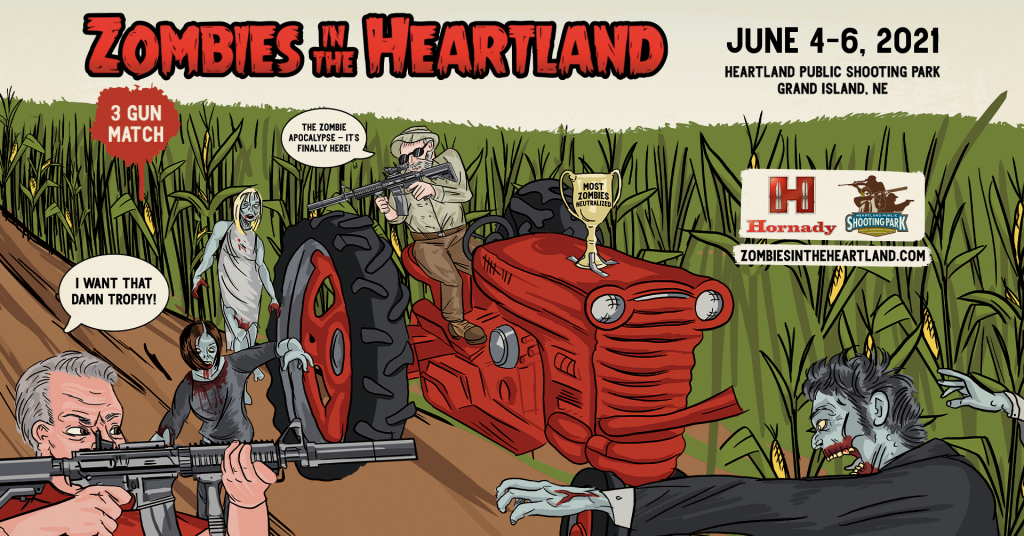 These apocalypse-themed zombie shooters created some awesome stages, brought shooters out in cool costumes, incorporated unique targets.
Conclusion
Like most fads, the zombie trend eventually got beat into the dirt by over-saturation, and by 2016 it seemed as if the community had moved on.
Though The Walking Dead drags on (for one more season anyway), ratings have been on the decline.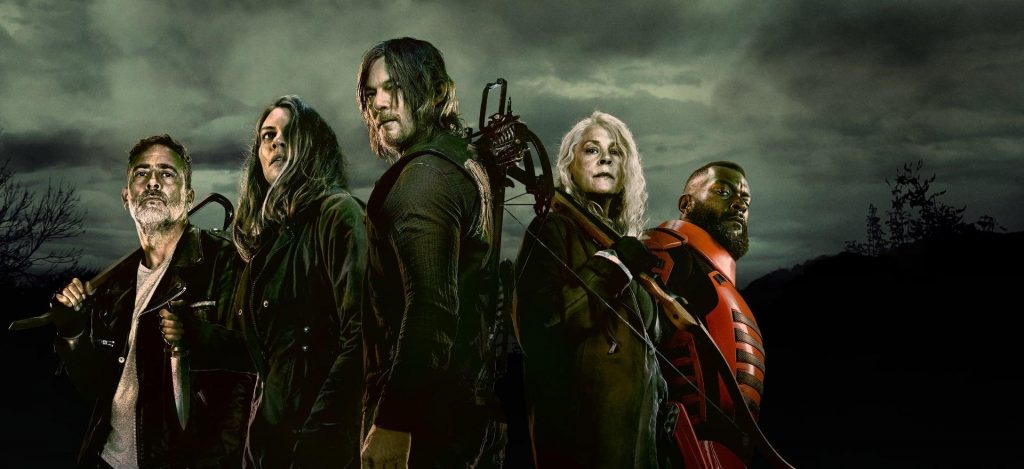 That said, were there any long-term effects of the zombie fad?
Well, I think more people are more prepared for emergencies than ever before. Also, I'm betting the zombie theme brought people into the gun world, much like video games.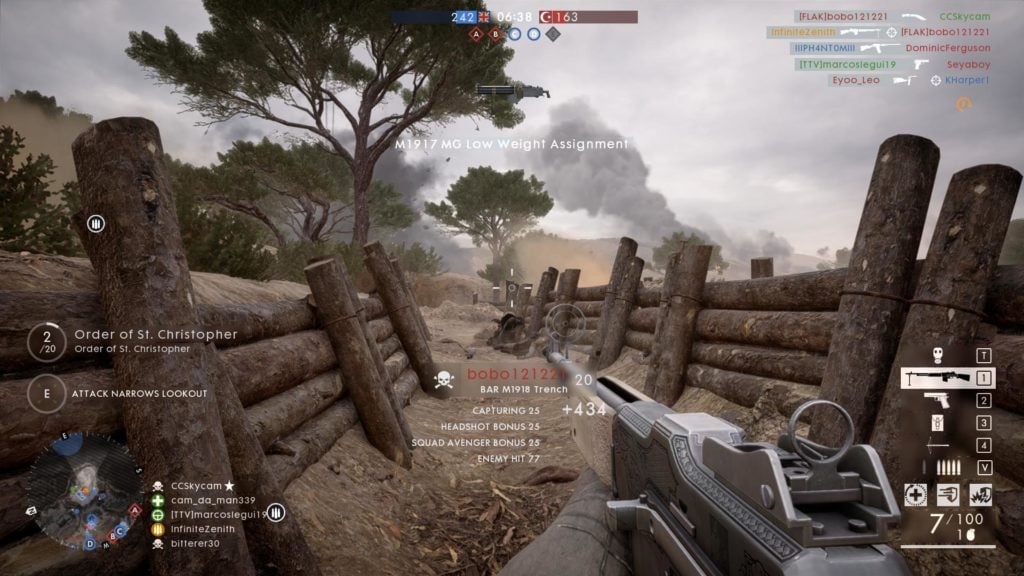 While some likely got into guns because of zombies and fell out of it as the fad passed, some stuck around and became gun owners.
And even if some people just learned how to safely handle a firearm, I'd call the zombie fad a win.
Even if it gave us weird zombie baby stuff…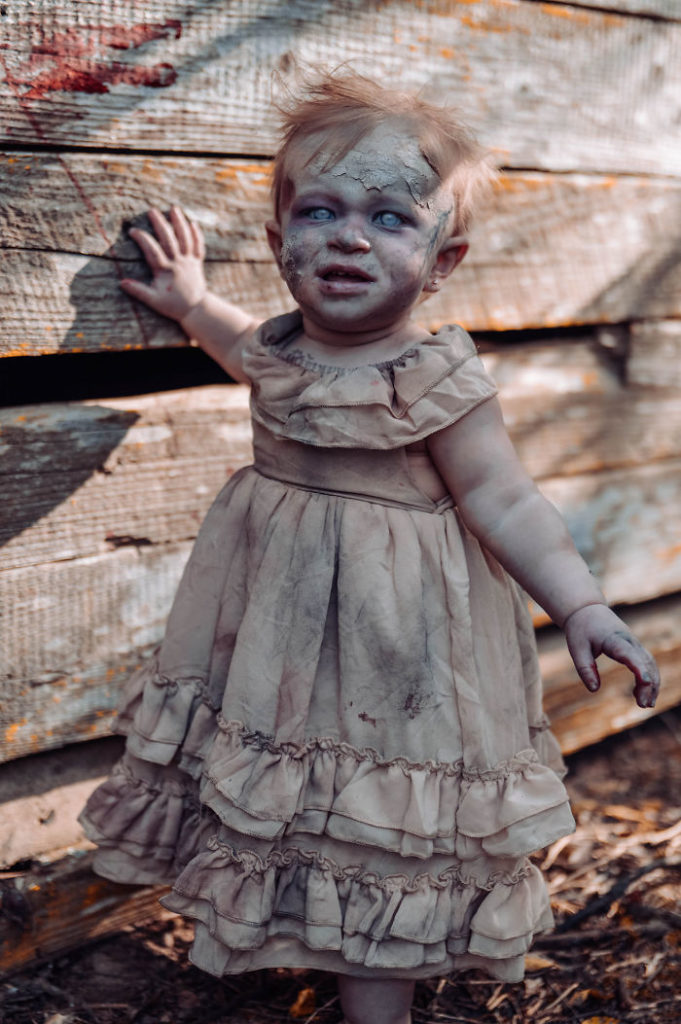 The zombie apocalypse never came, but I think most of us were okay with that. Plus, we got some fun books, shows, guns and gear out of it.
Do you guys have any fond memories of the zombie fad? Let us know below. Ready to tackle the undead? We've got some recommendations on the Best Zombie Killing Weapons.