What is the most important component of shooting?
Well, a gun, ammo and a safe range are all critical…
But so is your target.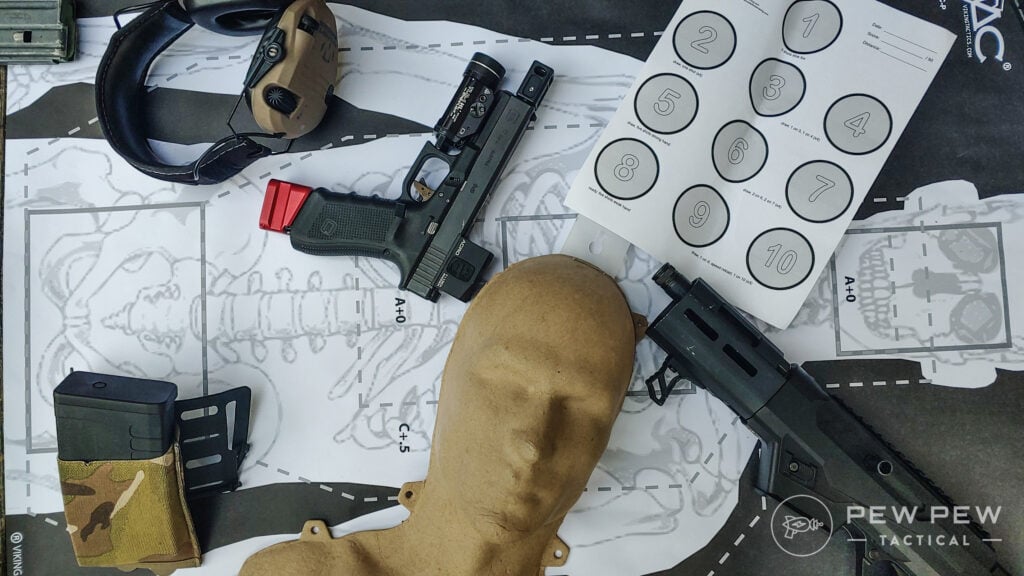 Targets can enhance your training. They can also be used for a very specific purpose or just for fun.
With that in mind, I've gone back and looked at the various targets I've used at my home range, at public ranges, SHOT Show, and beyond, to bring you what works.
Be it tactical training, zeroing purposes, or just a good time, I've rounded up the best targets for the job.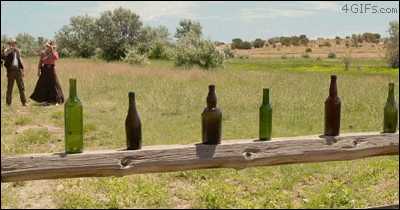 Oh, and did I mention, I'm name-dropping a few target stands worth owning as well?
Let's take a peek and look at the best targets we can find on the market.
Table of Contents
Loading...
Best Shooting Targets and Stands
Targets are likely the most overlooked part of your training regimen. What you shoot and how you shoot it is more critical than you realize.
Targets that can display a man-sized silhouette allow you to better visualize realistic scenarios.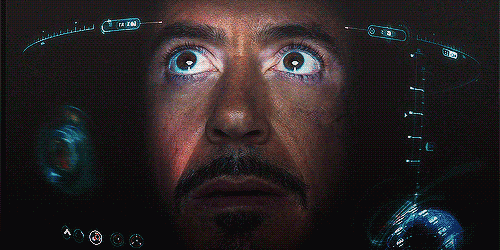 We preach shot placement over and over and over again. But how do you train for shot placement using a bull's eye target?
You can't.
So, you should use realistic targets for realistic training.
1. RE Factor Kill Zone
IPSC targets are kind of like silhouettes…if the silhouette was that of a 1950s robot.
Scoring may be easy, but they don't provide the same realistic viewpoint a modern target provides…especially when doing self-defense training.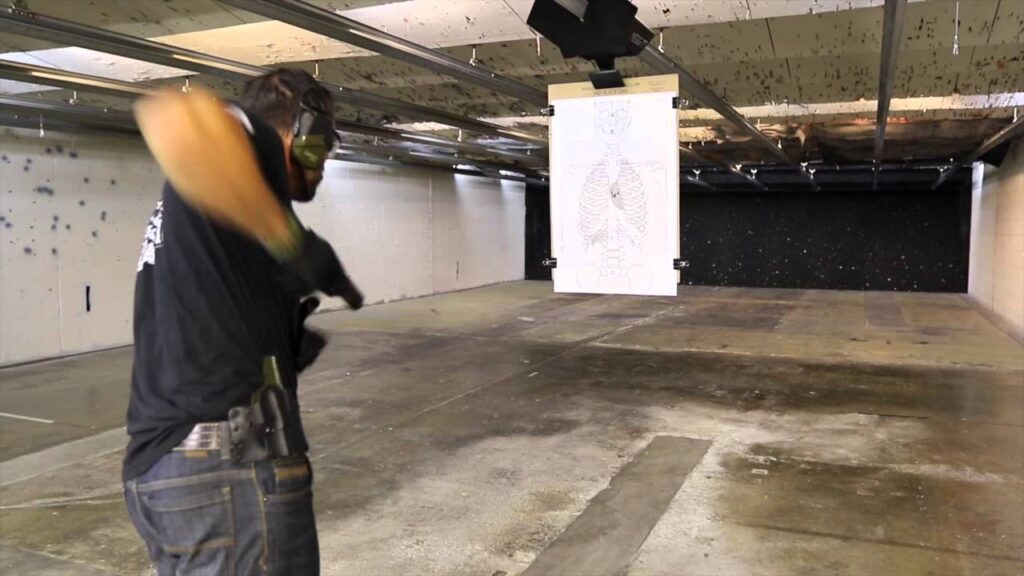 Using something like the RE Factor Kill Zone — which blends three targets into one in a very unique way — can really up those training vibes.
The most eye-catching portion is the skeletal target that shows how body looks on the inside.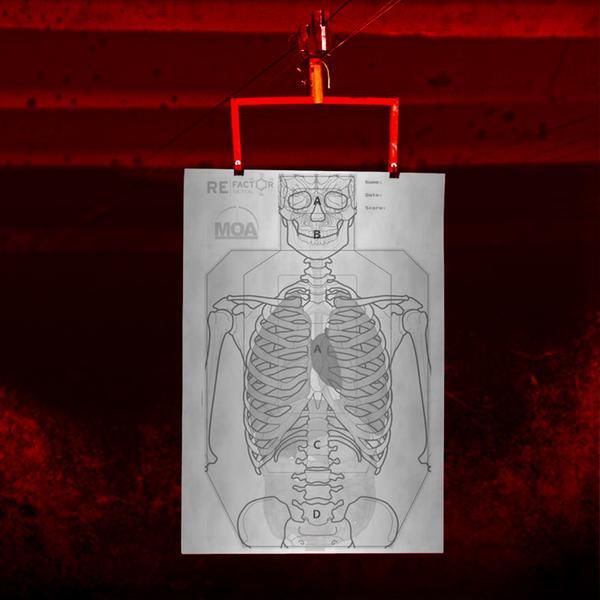 The second layer is lightly colored organs that realistically portray the location of your heart, lungs, brain, and other internal organs.
Finally, the third layer is the IPSC target layer that shows the A, B, C, and D Zone of an IPSC target. This combination approach allows you to really visualize as you shoot and train.
The presence of an IPSC layer also means you can train across different disciplines.
2
at OpticsPlanet
Prices accurate at time of writing
Prices accurate at time of writing
2. VTAC Advanced Training Target
Don't you love things you can use for a multitude of training situations?
Well, the brilliant minds at Viking Tactics clearly thought the same thing.
The VTAC Advanced training target combines both an advanced silhouette target with a variety of marksmanship targets. These targets are huge and are 23 x 35-inches.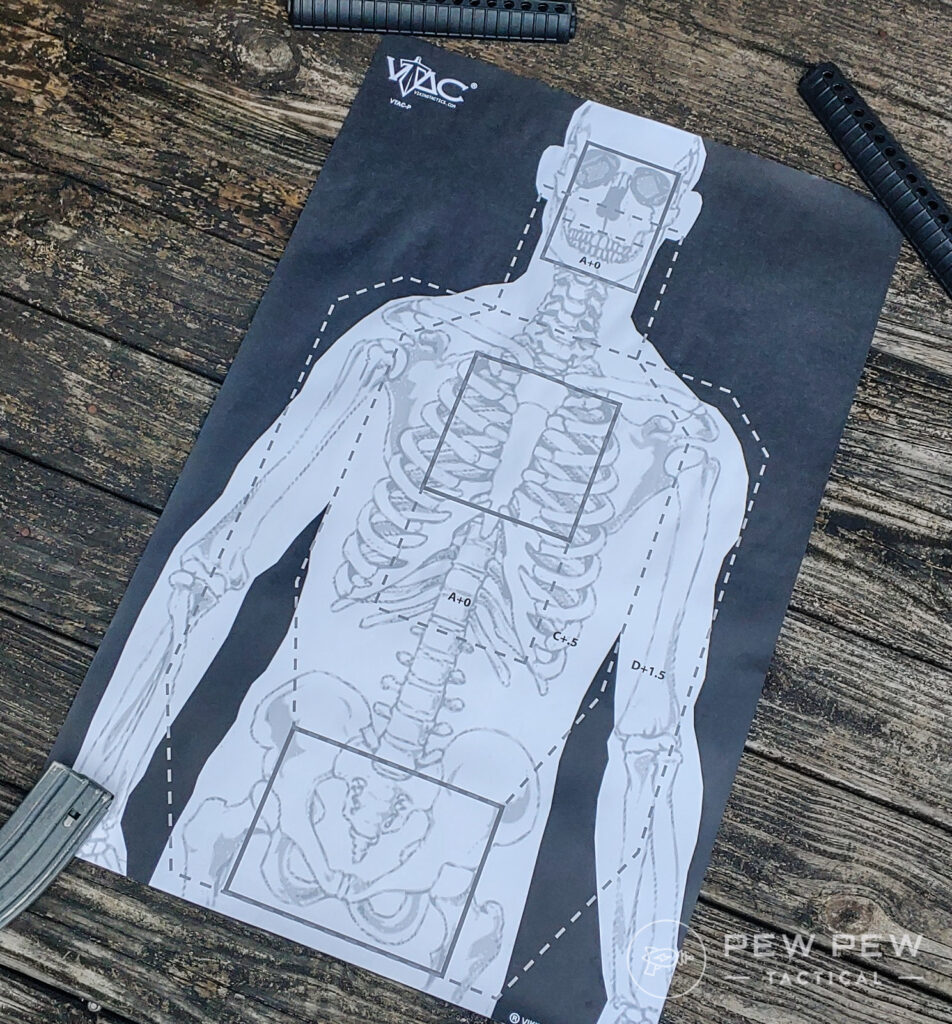 The front silhouette is a skeletonized man with vital zones outlined by grey squares. The skeleton and the man-shaped target are white on a black background, which makes the target extremely easy to see at various ranges.
The VTAC Advanced Training target is perfect for 300-yard training with a rifle.
It's also perfect at 5-yards with a handgun. The Silouhette even imposes a checkered IPSC line around the target to allow interdisciplinary training.
Spin that bad boy around, and you have the marksmanship side. It's complete with four B-8 style circular targets as well as various shapes at different angles.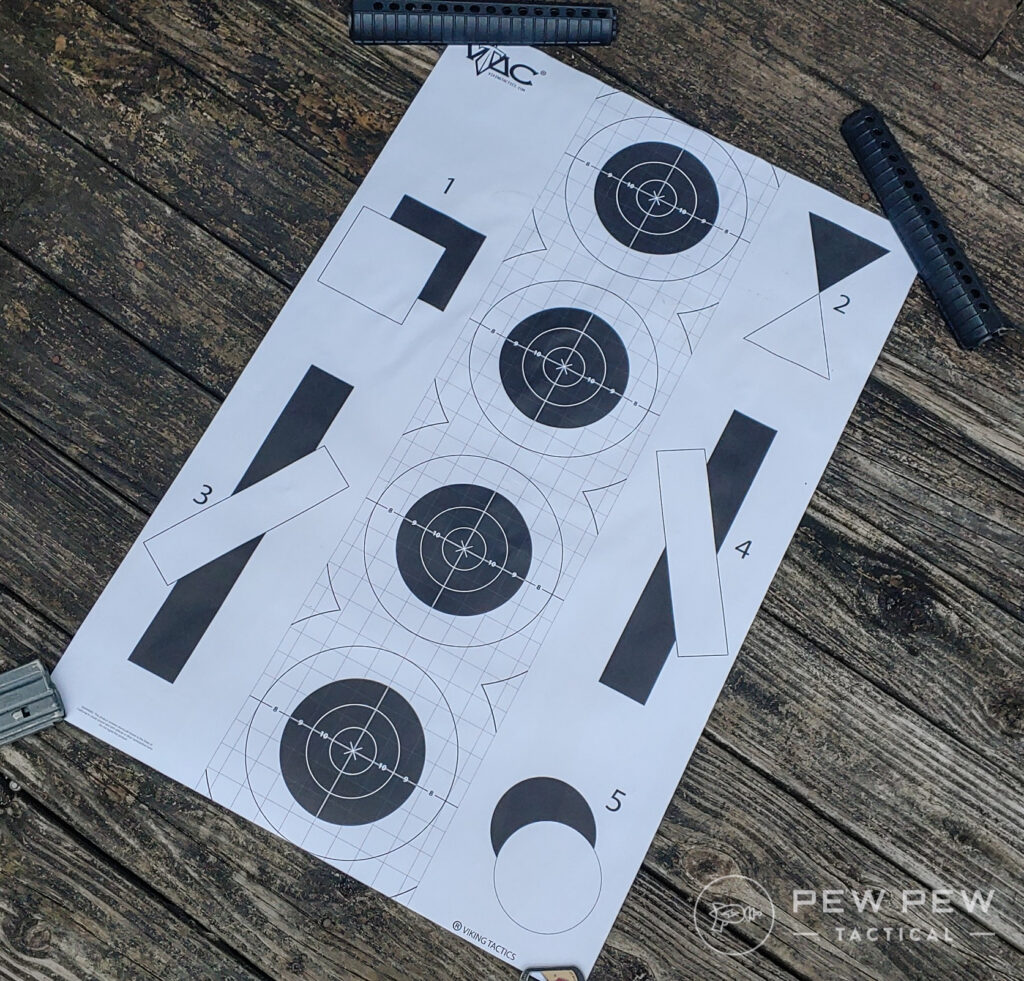 You can train for a multitude of drills from VTAC or just make up some on the fly.
The VTAC Advanced Training targets are designed well and useful for a multitude of training situations and environments.
From rimfire sharpshooting to combative style 1-5 drills, this target can do it all.
19
at Amazon
Prices accurate at time of writing
Prices accurate at time of writing
3. Birchwood Casey 3D Torso Targets
3D Targets are a great way to train and offer you both a literal and figurative angle to train.
These super cheap and simple 3D Torso targets spice up training, allowing you to approach a target from various angles.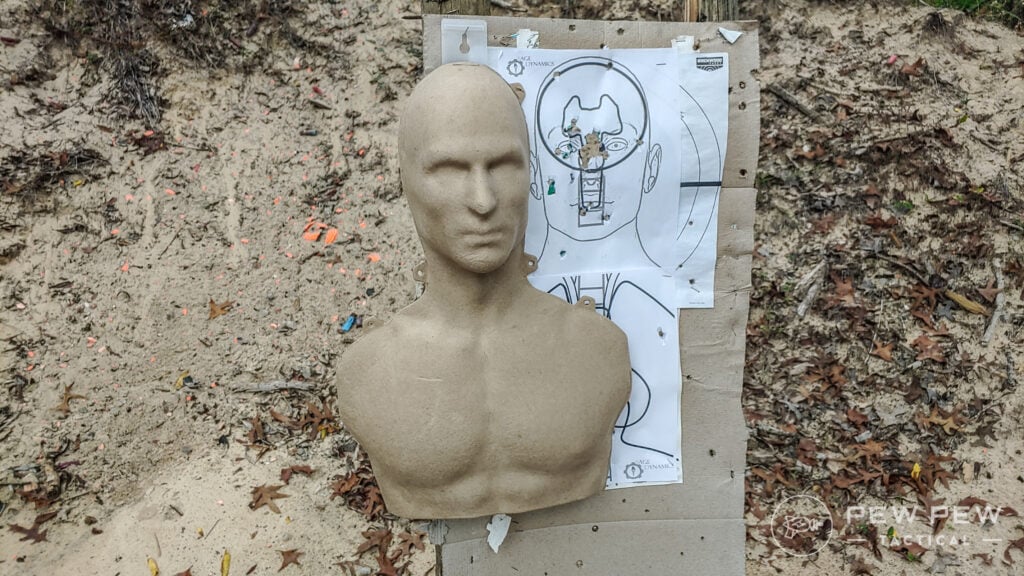 Not to mention you get some realistic engagement practice. As you work to move to cover, you might be shooting at a different angle to the target.
And these targets let you train for that.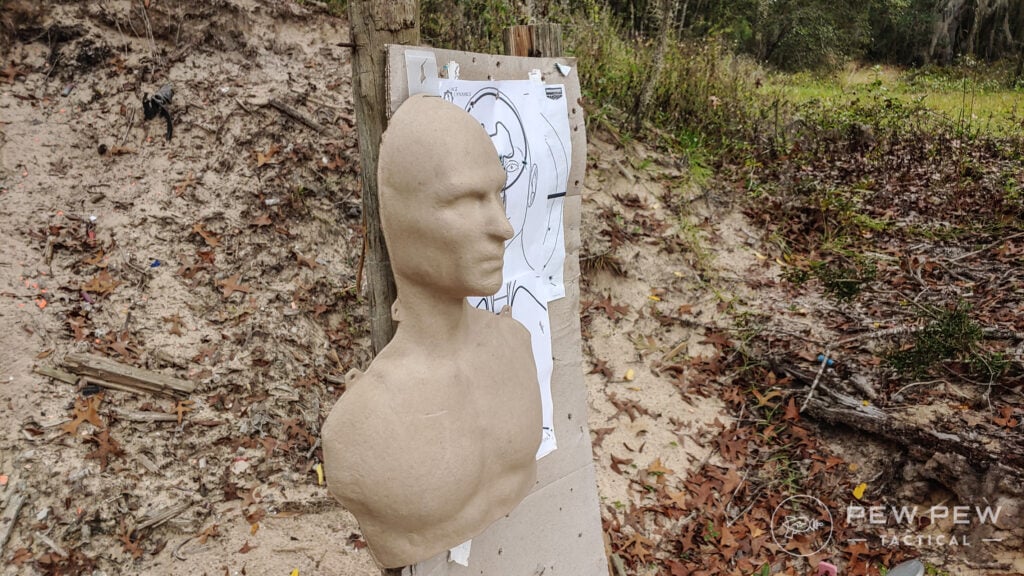 A 2D paper target doesn't give you this kind of training.
These torso targets are perfect for concealed carry training and can take a hot load of muzzle blast without ripping apart like paper targets.
They are made from a heavy paperish cardboard-like material. Simply nail it down.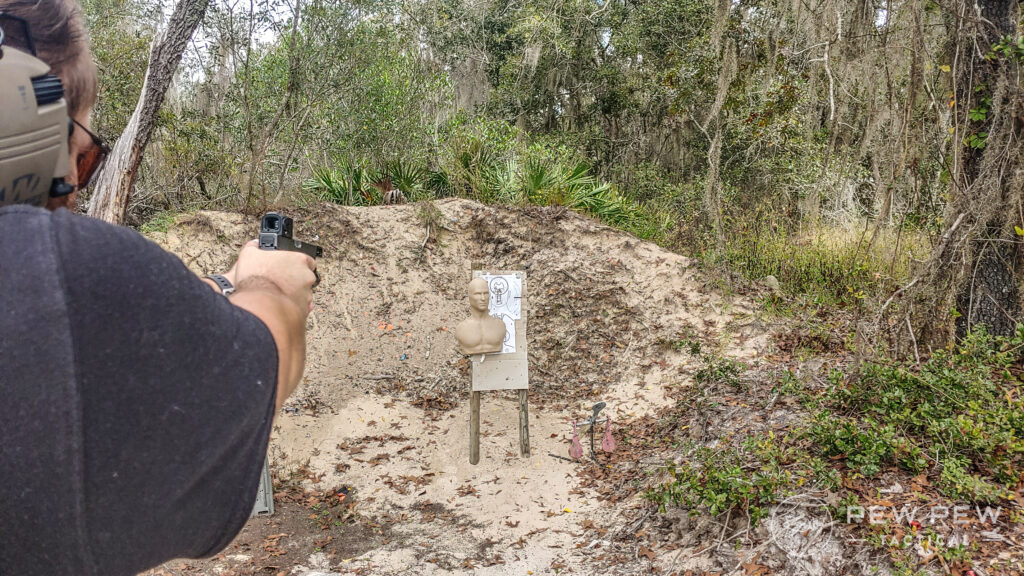 Torso Targets are durable and can take hundreds of rounds.
It can eat rifle rounds, pistol rounds, and even some shotgun blasts!
Word of caution: while these might be able to shrug off a little rain, they cannot handle a downpour.
13
at Palmetto State Armory
Prices accurate at time of writing
Prices accurate at time of writing
4. Caldwell AR500 IPSC Targets
As a huge shotgun nerd, the best way to train with buckshot is with a steel target.
Buckshot destroys targets, and steel targets give you a long-lasting training solution for using buckshot.
That said, a steel target like the Caldwell AR500 IPSC target works for rifles, shotguns, and pistols quite brilliantly.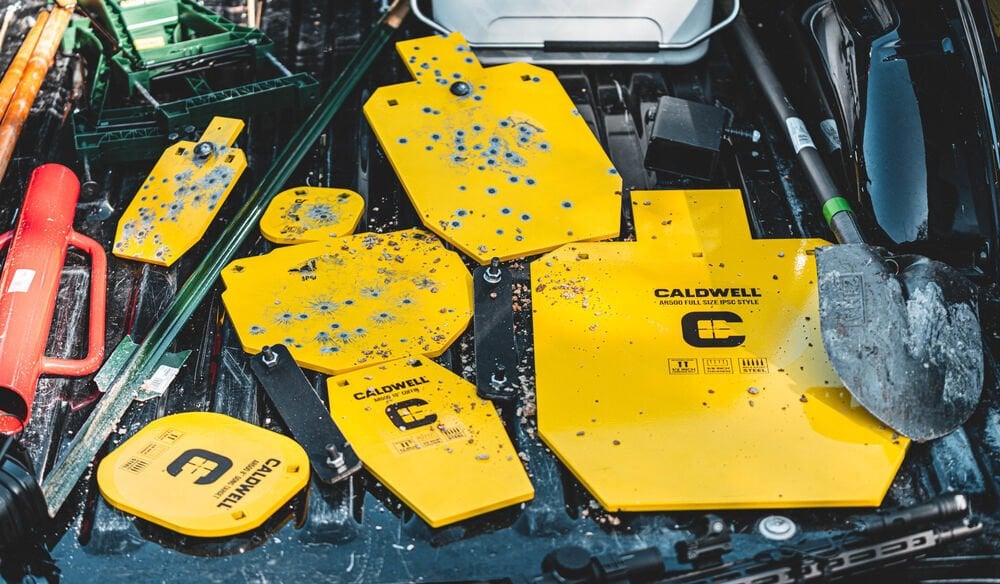 With pistols, you need to ensure you are standing far enough from the target or ensure it's safely angled before shooting.
Rifles allow you to extend your range into the safe zone, and unplated lead buckshot has little risk for ricochet.
(Still, respect proper angling and distance with a shotgun.)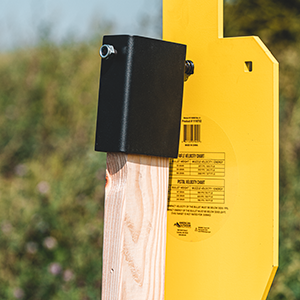 The Caldwell AR500 is a tough target rated for rifle rounds.
It's also painted a bright yellow for easy visibility at long range. Oh and you can definitely see your hits against that yellow.
This paint wears with time, but the good news is you can spray paint it for a quick fix.
The targets come in reduced 33% and 66% sizes and full-sized variants of the traditional IPSC target. Hang it like a gong or place it on a traditional hanger.
122
at Amazon
Prices accurate at time of writing
Prices accurate at time of writing
Looking for more steel targets? Check out our Best AR500 Steel Targets.
5. RE Factor RMR Target
Red dots on handguns are here to stay.
Plenty of professional shooters and instructors have touted their usefulness. And like any optic, they have to be zeroed.
RE Factor wants to give you a zeroing solution that doubles as a training target.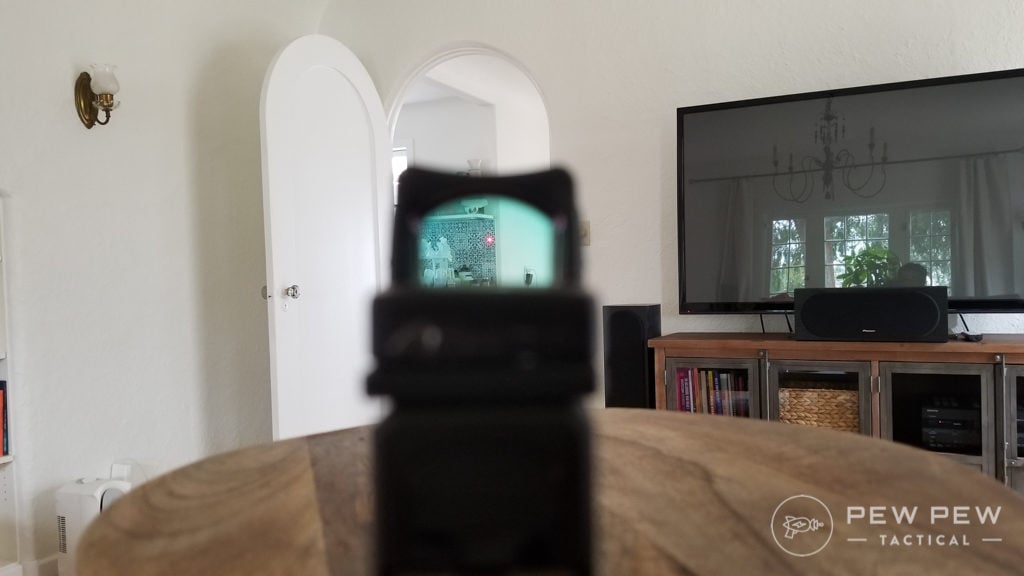 They call it the RMR target. (RMR being typically associated with Trijicon's famed red dot.)
However, Trijicon ain't the only game in town.
Aimpoint, Doctor, Burris, Holsoun, and so many more make red dots that are perfect with this target.
The setup is simple; the target is a reduced size kill zone target surrounded by eight dots and a grid target.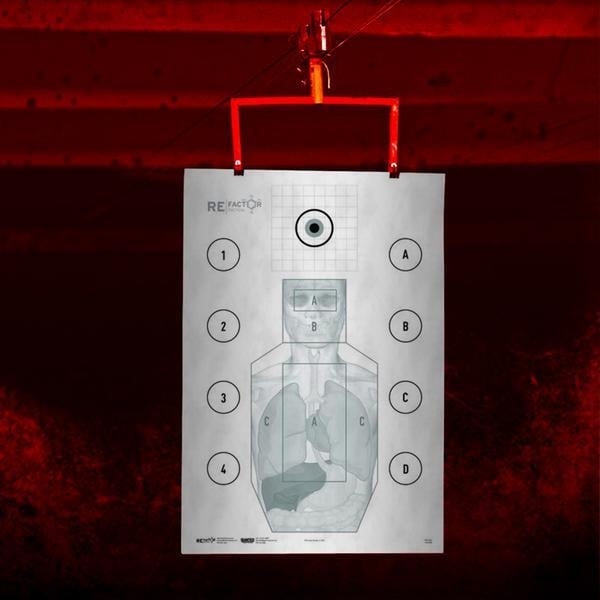 The reduced Kill Zone target highlights the vitals, as well as the IPSC style target zones.
The zeroing target has three rings that represent the most common sizes of mini red dots on the market at 25-yards. When the shooter aims at the target at 25-yards, the dot will sit inside one of the rings.
Once you are hitting your dot, you know you got the zero. Then train with the rest of the target and enjoy yourself.
The reduced Kill Zone target is excellent for tactical training, as are the various dots. It's a great multipurpose target, and I love multipurpose designs.
3
at RE Factor
Prices accurate at time of writing
Prices accurate at time of writing
6. Sajnog Zeroing Targets
Chris Sajnog is a former Navy Seal and now a shooting instructor. He is a cool guy with a gift for funny Youtube videos and an excellent way of breaking down shooting concepts to new shooters.
I say this as a guy he once rejected for a writing gig, so my opinion is truly unbiased.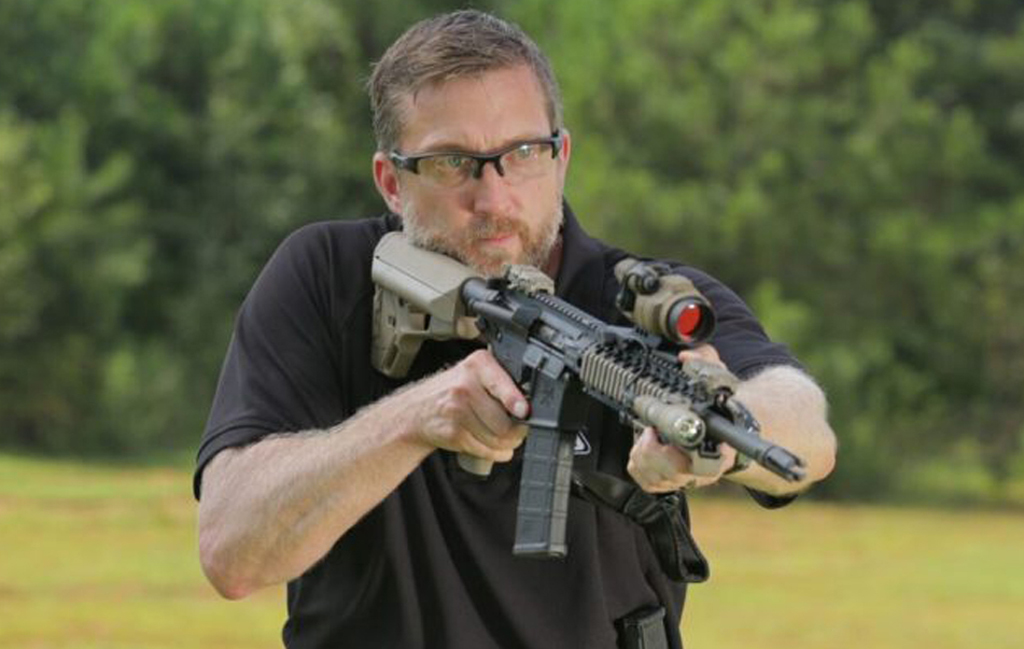 His zeroing targets are genius.
They are designed for 5.56 rifles in standard carbine sizes. One is designed for iron sights, and one is designed for red dots, but both give you a 100-yard zero at only 25-yards.
To make up for the ballistic difference between a shot at 25-yards and 100-yards, the targets have an area to aim at and an area where your shots are supposed to impact.
20
at Amazon
Prices accurate at time of writing
Prices accurate at time of writing
It's very simple. Just aim above the impact zone.
This makes zeroing stupid simple and is an excellent example of how Chris Sajnog breaks things down for simplicity's sake.
These targets are perfect for zeroing and make the process quick and easy if you want a 100-yard zero.
20
at Amazon
Prices accurate at time of writing
Prices accurate at time of writing
7. Caldwell AR500 13-Inch Octagon
This Octagon target is essentially a gong, and this particular model is part of Caldwell's new AR 500 line of targets.
This Octagon-shaped gong is painted yellow for increased visibility and rated for rounds up to 3,000 FPS and 3,500-foot-pounds of energy.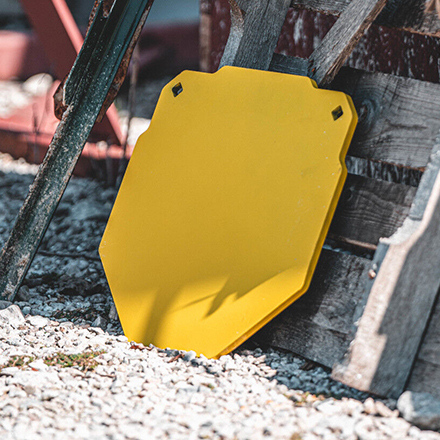 That means it can eat most rifle rounds without issue. The keyword here being most — your 50 BMG might beat it in a fight.
The Octagon falls under purpose-based targets because it's best used for moderate to long-range rifle shooting.
You get the most out of any gong when engaging it from a decent distance.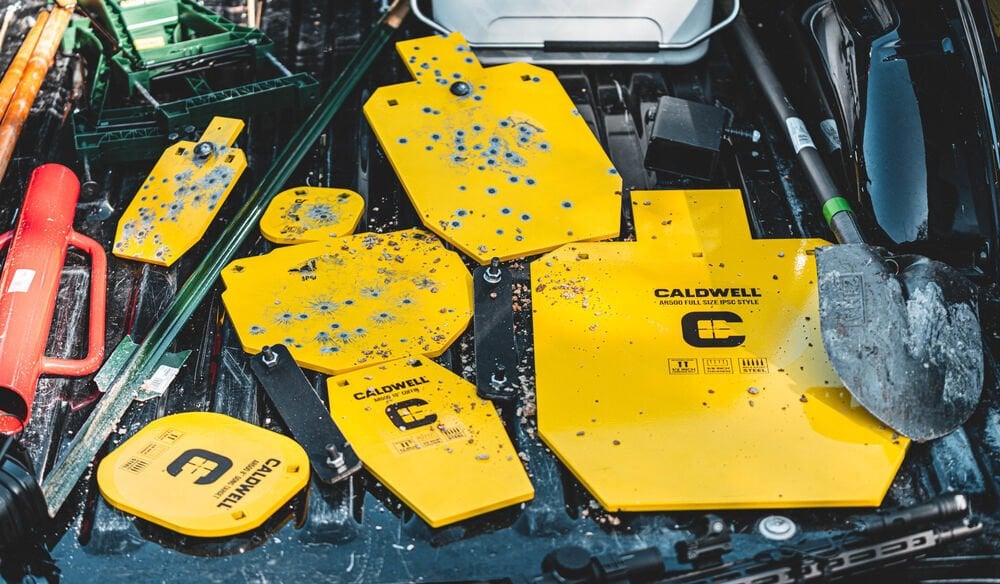 Long to moderate range shooting with anything besides a steel target is a pain because, without a great spotting scope, you can't see your hits.
Steel targets deliver an instant ding.
A rifle gong like this 13-inch Octagon ensures you get a small enough target to challenge yourself as well as the instant gratification of the ding.
70
at OpticsPlanet
Prices accurate at time of writing
Prices accurate at time of writing
8. Caldwell Duramax Ball
I got one of these for free at SHOT Show and have had a ton of fun with it.
It's a 5-inch round ball that self heals and is capable of absorbing hundreds of rounds. This thing is rated from .22 LR to .50 BMG.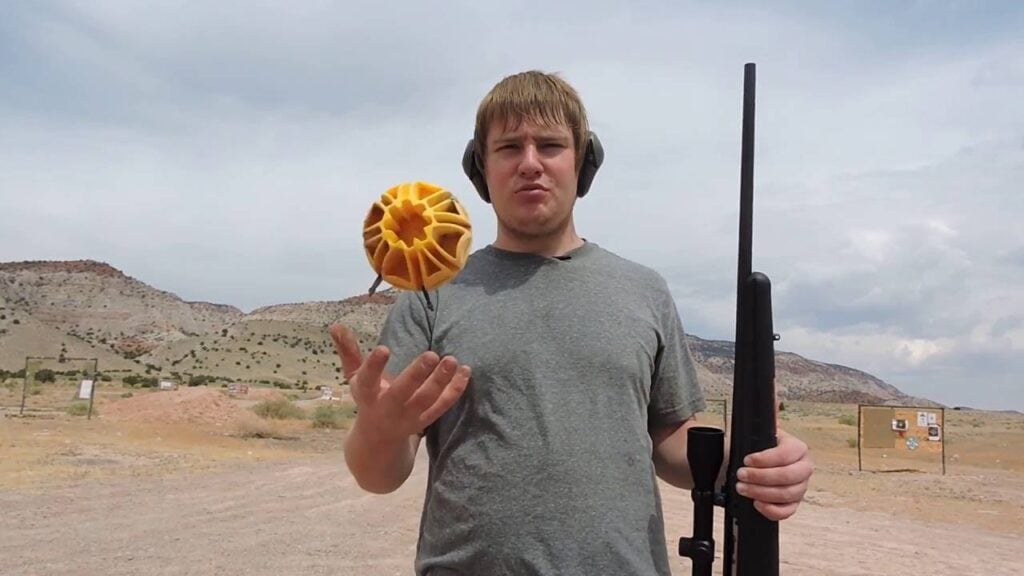 It's a safe, polymer reactive target that is a blast to shoot. When hit, it flies upward, rearward, to the side, or spins like crazy.
The Duramax ball target is really fun with a shotgun loaded with birdshot.
Some friends and I created a mix of golf and soccer with the ball and a birdshot-loaded Remington 870.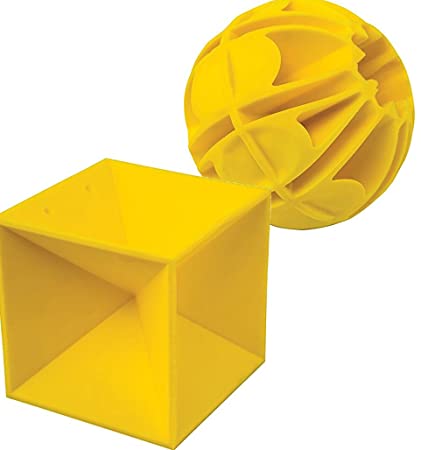 The goal was to get the ball into a designated area on the berm in as few shots as possible.
Whoever did it in the least amount of shots won the round.
The target can also be hung and shot like a polymer gong, which makes it a cheap and simple setup for reactive targets.
It's safer than steel, and you can engage it at any range you can engage a paper target.
Like talk, it's cheap, and I love it.
17
at Amazon
Prices accurate at time of writing
Prices accurate at time of writing
9. Birchwood Casey Dueling Tree
One of my favorite experiences ever is clearing a dueling tree perfectly in one go.
It's so satisfying to hear the rapid succession of dings as the paddles swing.
If you've never used one, these targets fling to the other side of the stand when shot and reset themself for reengagement.
If you shoot them from side to side, you can practice target and sight tracking.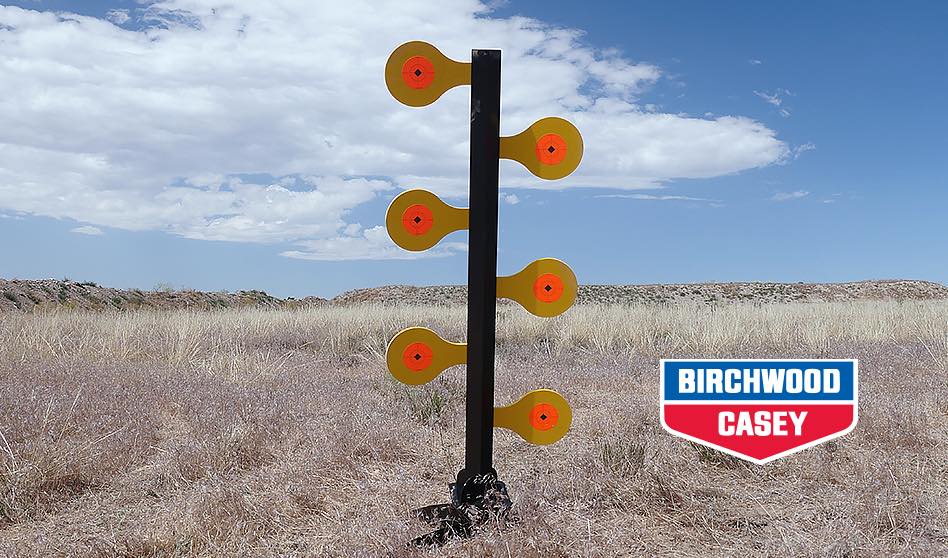 The Birchwood Casey set up powers through with six AR500 steel paddles.
These targets really just bring joy to the shooter. Admittedly you are limited to pistol calibers with these, but that's okay because pistols make them way more challenging.
This setup comes with everything you need. An all-in-one target system is quite convenient for a home-based range.
You will waste a lot of ammo chasing the high of swinging every paddle perfectly in one run.
240
at Amazon
Prices accurate at time of writing
Prices accurate at time of writing
10. Clay Pigeons
Let's make this quick and easy.
Clay pigeons are the cheapest reactive target you can purchase.
They cost almost nothing, and while traditionally, they are thrown through the sky and disintegrated with shotguns, they can be used with anything.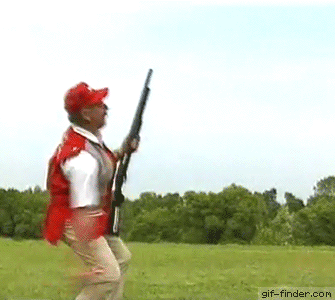 Toss them on the berm and you get a small and challenging target for a rifle, pistol, and shotgun training.
They explode when hit and deliver immediate satisfying feedback for pennies apiece. Clay pigeons can be found at any gun store or Walmart worldwide and are a very fun target.
I even use them with tactical shotgun training when I'm using birdshot over buckshot. It's a small and challenging target that remains fun and easy to use.
54
at Amazon
Prices accurate at time of writing
Prices accurate at time of writing
11. Caldwell Ultimate Target Stand
If you are chasing paper and cardboard targets, then you'll need something to attach it to.
The Caldwell Ultimate Target Stand is a very simple design that allows you to put up a cardboard backing to hang targets.
The Caldwell Ultimate Target Stand is compact and breaks down for easy storage and transportation.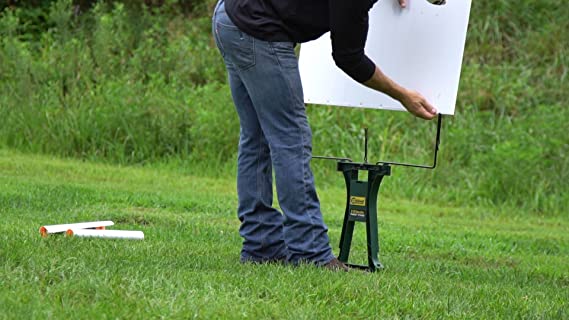 Toss it in a range bag and go.
It sits super low, so shooting it would be difficult. Admittedly if you shotgun-pattern your rounds, then maybe this isn't for you.
This handy and cheap little target stand makes it easy to stand one target or multiple targets up at the range.
The Caldwell Ultimate Target stand has a handy little slot to allow you to push the target stand into the ground with your foot.
The design is weather-resistant, so if it's raining, you can still.
23
at Amazon
Prices accurate at time of writing
Prices accurate at time of writing
12. Highwild IPSC Target Hanger
Highwild comes in with an affordable target hanger for your IPSC steel target.
This setup locks onto a 2X4 that's easy to install and replace. The Highwild IPSC Target Hanger angles the target downward for safety and to prevent wild spalling or ricochets.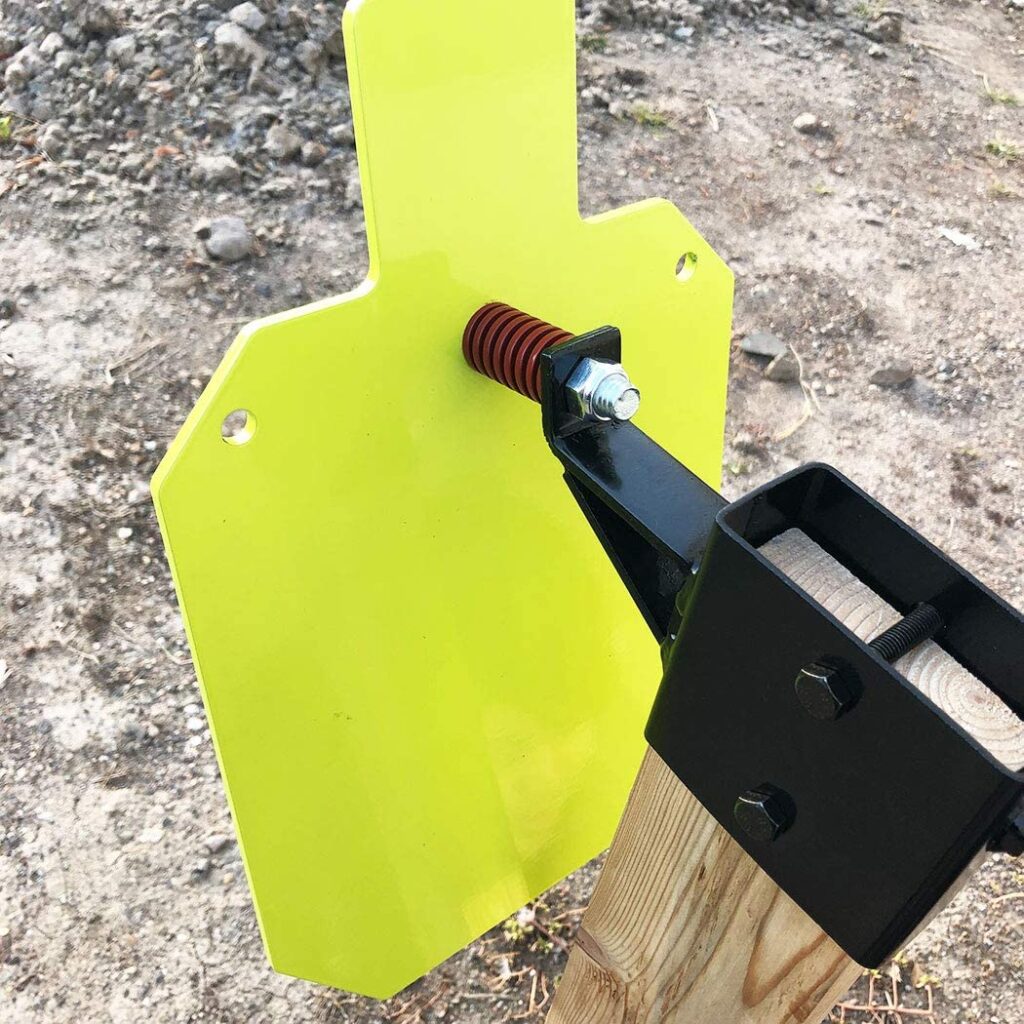 It also has a buffer spring that allows it to move as it absorbs the impact for rifle, handgun, or shotgun rounds. This increases the safety and life of the target.
Pairing well with a well-placed 2×4, you can utilize another Highwild stand to act as a tripod mount for your whole target stand.
Simple is as simple does, and this affordable hanger is hard to beat.
25
at Amazon
Prices accurate at time of writing
Prices accurate at time of writing
Conclusion
Targets are an essential part of shooting that allows gun owners to train, zero optics, and have a little fun while on the range. From paper to steel and even reactionary, there's a target designed for nearly every style of shooting.
It's easy to talk about guns, ammo, and ranges, but don't forget, targets are pretty darn important too.
What are your favorite targets? Why? Let us know below. Looking for more great targets? Check out our Shoot Steel review and our round-up of the Best AR500 Steel Targets.