Welcome to a weekly series here on Pew Pew Tactical dedicated to the gun news you need to know.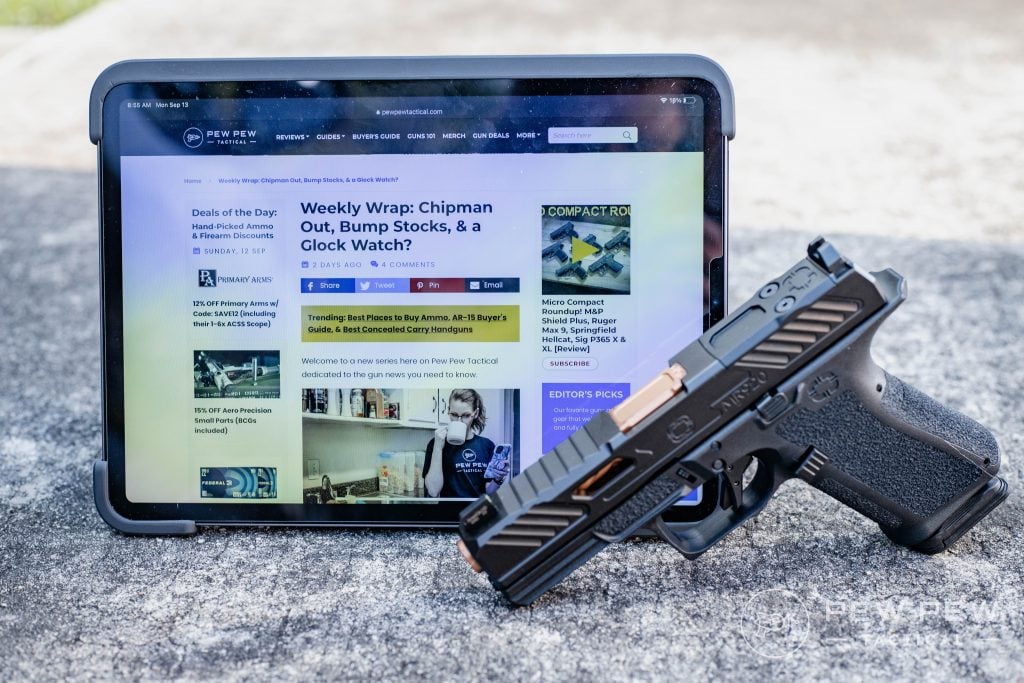 So, keep reading for this week's notable news headlines…
Table of Contents
Loading...
DOJ Launches National Ghost Gun Enforcement Initiative
The Department of Justice continues to target so-called "ghost guns," this time launching the National Ghost Gun Enforcement Initiative.
The move comes on the heels of a visit to New York City by President Biden and U.S. Attorney General Merrick Garland to talk about gun violence prevention.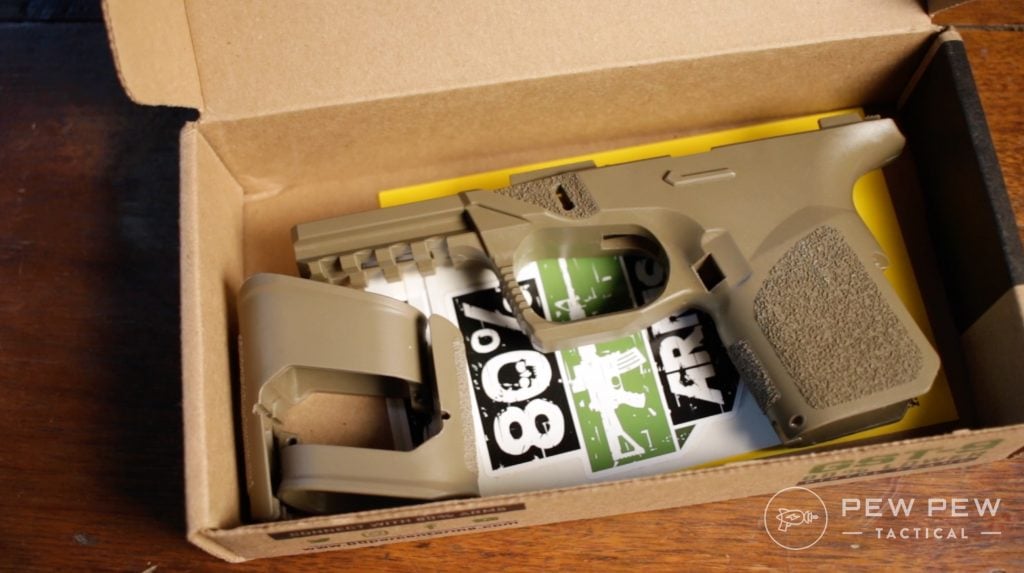 Under the new initiative, the DOJ aims to bring federal charges against citizens who use "ghost guns." Additionally, the government looks to train prosecutors on ghost guns to better enforce laws against these types of firearms.
As a refresher, ghost guns commonly refer to 80% kits and receivers that allow the owner to complete a firearm without serializing it.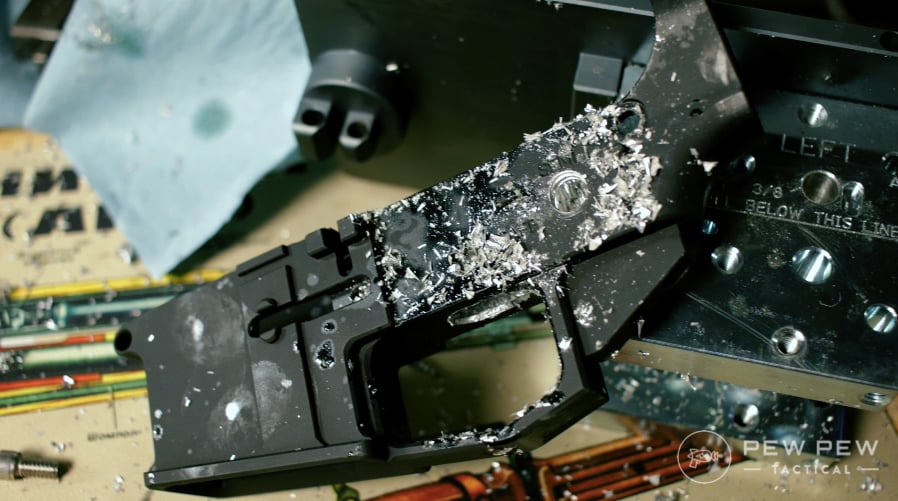 In April of 2021, Biden introduced executive actions against 80% kits, and the ATF went so far as to publish new guidance on 80% frames and receivers for comment.
Garland has also asked U.S. prosecutors to crack down on those who illegally sell or transfer guns used in violent crimes – prioritizing these crimes.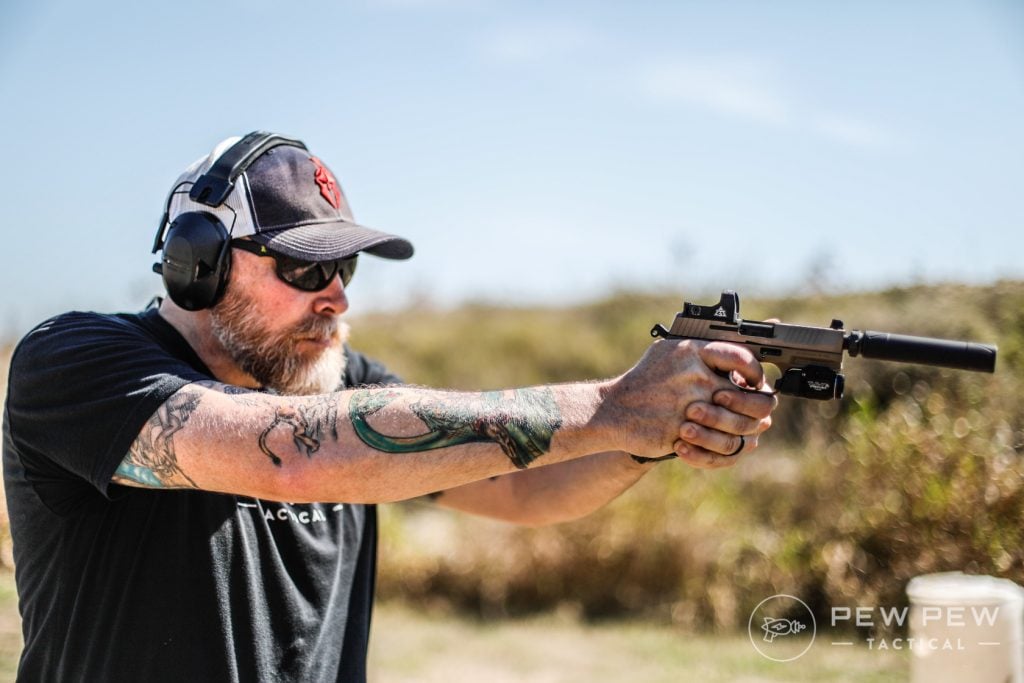 Biden and Garland headed to NYC Thursday to discuss violent crimes in the famed city with Mayor Eric Adams (D) and New York Governor Kathy Hochul (D). Hochul, herself, has cracked down on ghost guns in the state, introducing new measures against 80% kits in October.
AGs in 12 States Back Mexico in Gun Industry Lawsuit
Attorney Generals in 12 states and the District of Columbia backed Mexico in a signed show of support as the nation sues several U.S. gun makers.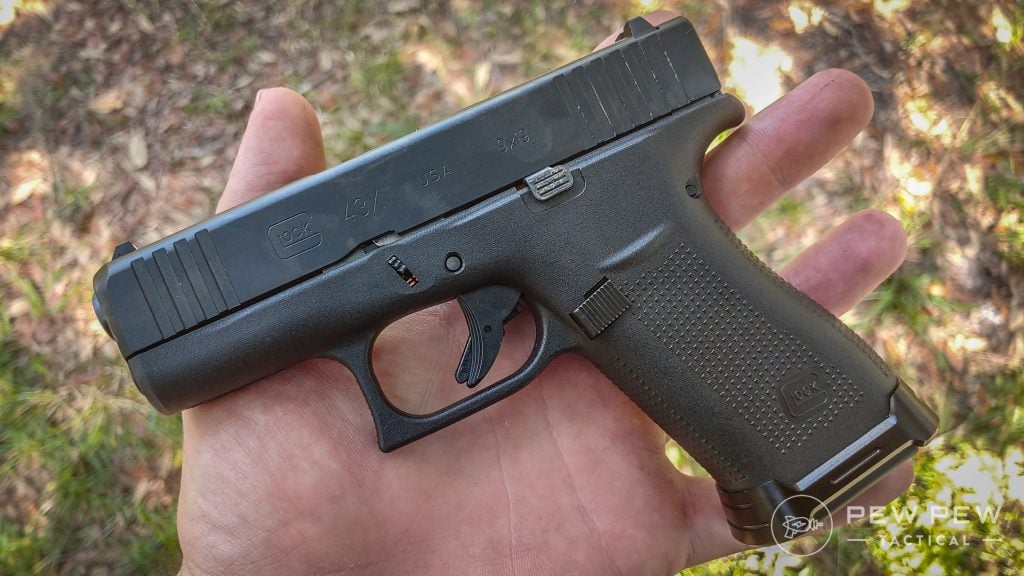 AGs in Massachusetts, Connecticut, Delaware, Hawaii, Illinois, Maryland, Michigan, Minnesota, New Jersey, New Mexico, New York, and Oregon, and the District of Columbia banded together in a 26-page brief to support the country's federal lawsuit.
In the $10 billion suit, Mexico alleges that brands like Barrett, Beretta, Century Arms, Colt, Glock, Ruger, and Smith & Wesson played an essential role in the country's violent narco wars.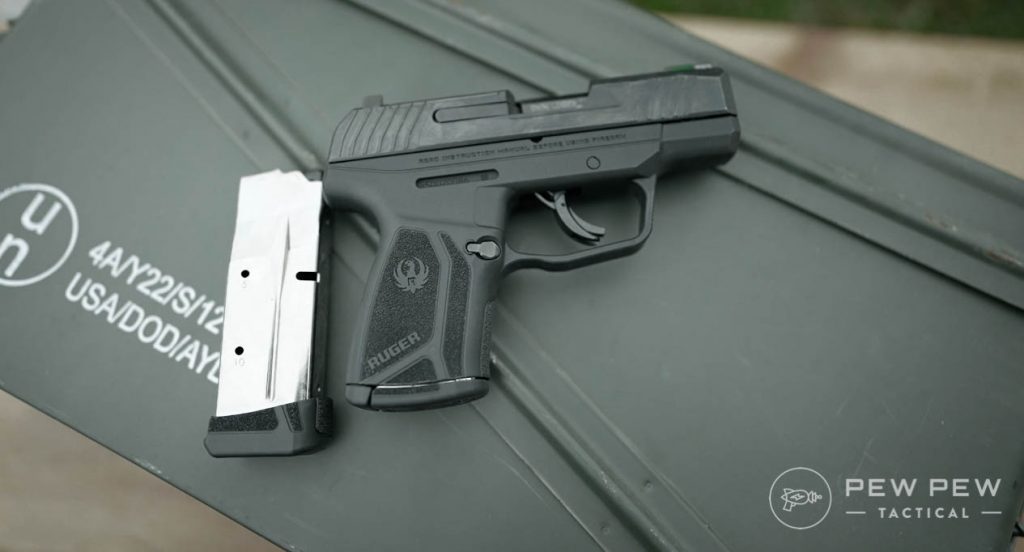 This comes despite the fact that the Mexican military controls the only legal gun store in Mexico, according to Guns.com.
Within the U.S., gun makers are shielded from lawsuits under the Protection of Lawful Commerce Act. But the brief argues that gun makers should be held accountable for crimes committed with their products.
The attorneys state that supporting Mexico in its endeavors also helps the U.S.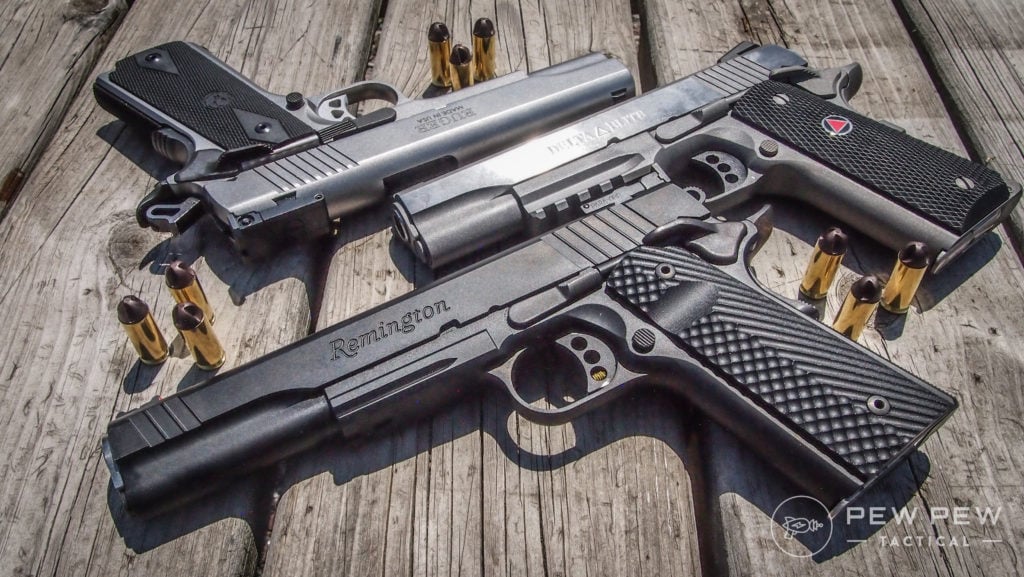 "We also have a paramount interest in preserving all lawful tools— including statutory and common law remedies for unlawful conduct—to deter gun violence within our borders," the brief said.
Worth mentioning that attorneys in Antigua and Belize also commented on violence in their countries as a result of American firearms.
Attorneys said gun makers in the U.S. "must not be permitted to hold hostage the law-abiding citizens of an entire region of the world," according to Reuters.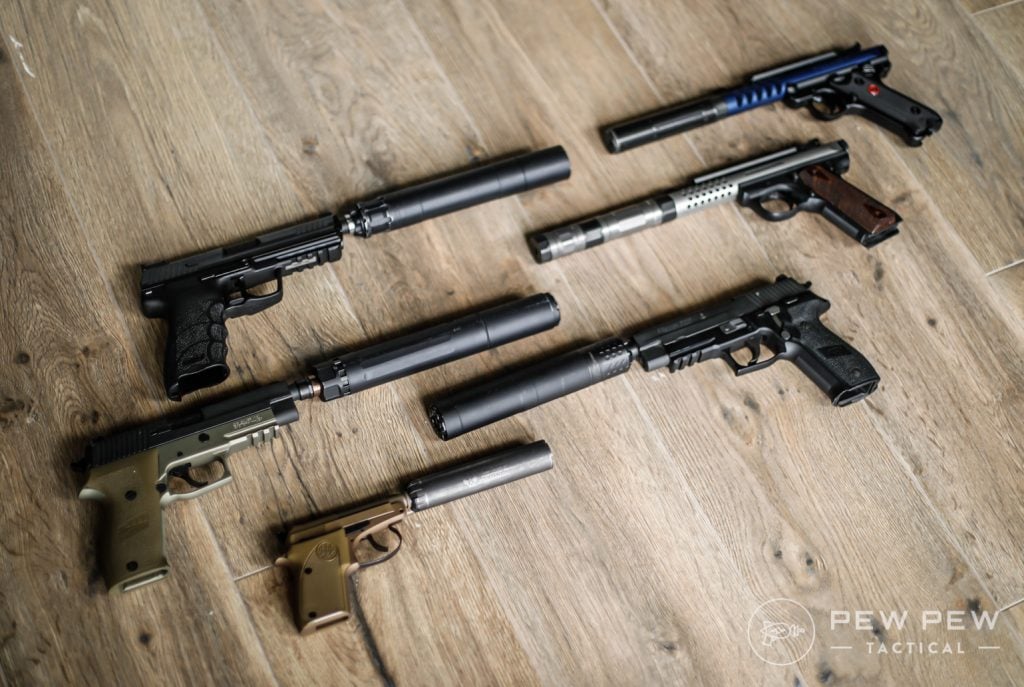 Several gun manufacturers listed in the suit have requested the case be dismissed.
U.S. Army Selects FN for $50M M240L Contract
The U.S. Army has officially selected FN America to fulfill the M240L medium machine gun contract.
The $50 million award covers the cost of the new M240 Lima machine guns and titanium receivers.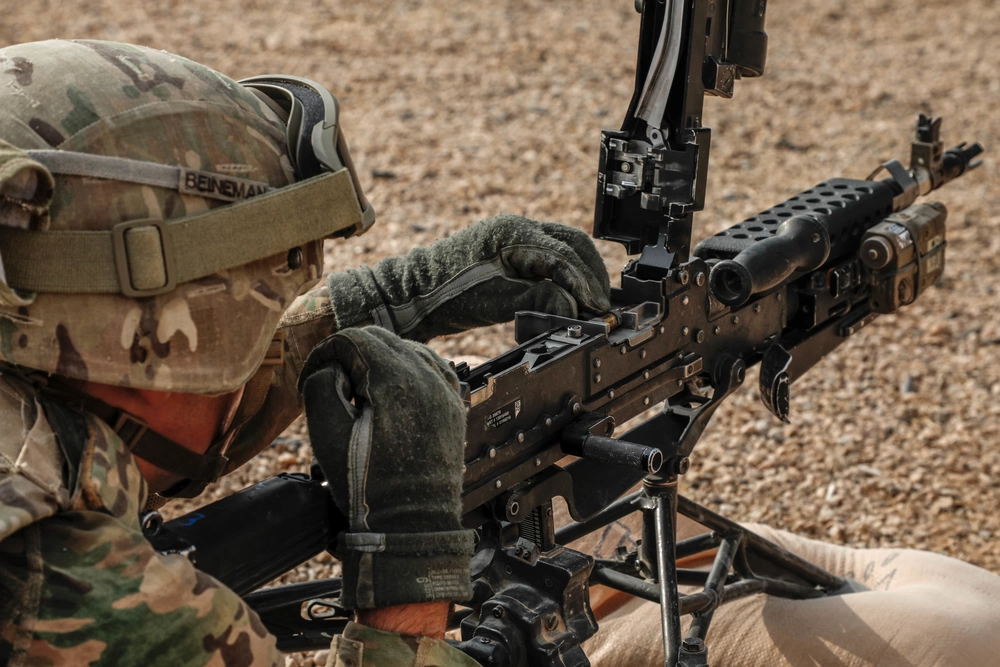 The M240L brings a lighter design – shaving off about 5 pounds compared to the current M240B model. It also features a barrel that is 4 inches shorter than standard M240B.
Chambered for 7.62x51mm NATO, the belt-fed M240L also sports a collapsible buttstock and MIL-STD 1913 rail.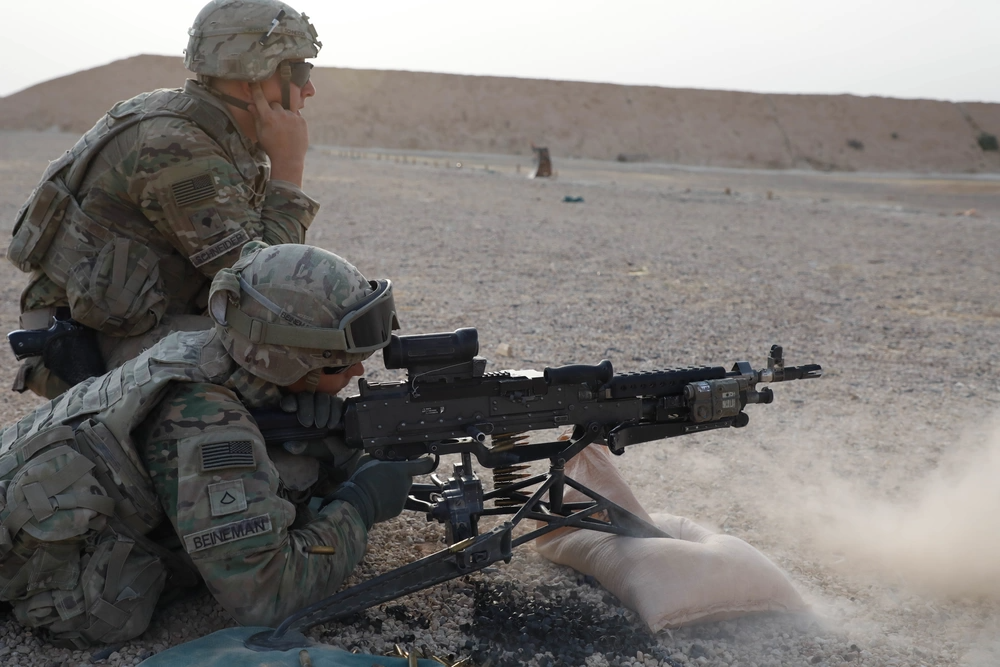 The completion date for the M240L is set for January 2027.
Want to learn more about the current machine gun of choice — the M240B? Check out our Machine Gunner's analysis.

New Mexico Intros Stiffer Penalties for Gun Crimes
New Mexico Governor Michelle Lujan Grisham signed a bill that would allow state judges to bestow harsher penalties on people with two gun-related crimes.
House Bill 6 imposes tougher consequences for brandishing a firearm in the commission of a crime as well as being a felon in possession of a gun.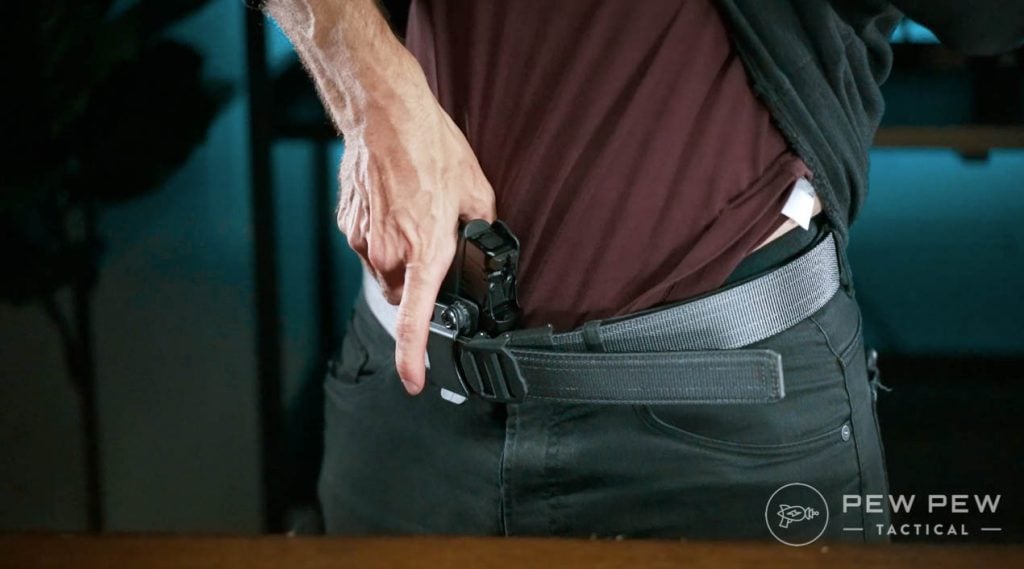 If caught brandishing a gun, violators will face an extra three years behind bars instead of the current one-year standard.
For felons, possession of a firearm will yield a three-year sentence.
"We are working both to prevent crime and to hold criminals more accountable," the governor said in a press release. "That is the type of smart, coordinated effort that New Mexicans demand and deserve."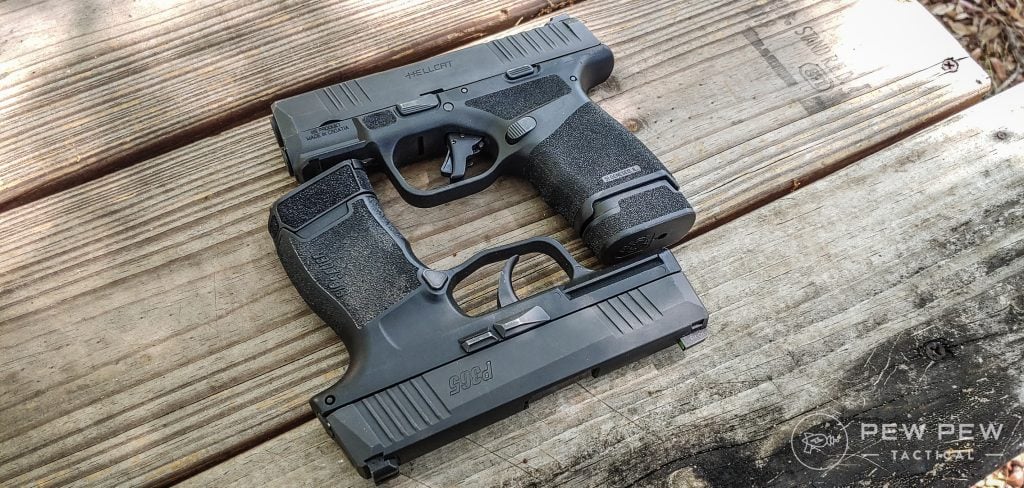 The new bill will go into effect in July 2022.
What do you think of the headlines above? Let us know in the comments. Also, catch up on other Weekly Wraps or news in our News Category.