Welcome to a weekly series here on Pew Pew Tactical dedicated to the gun news you need to know.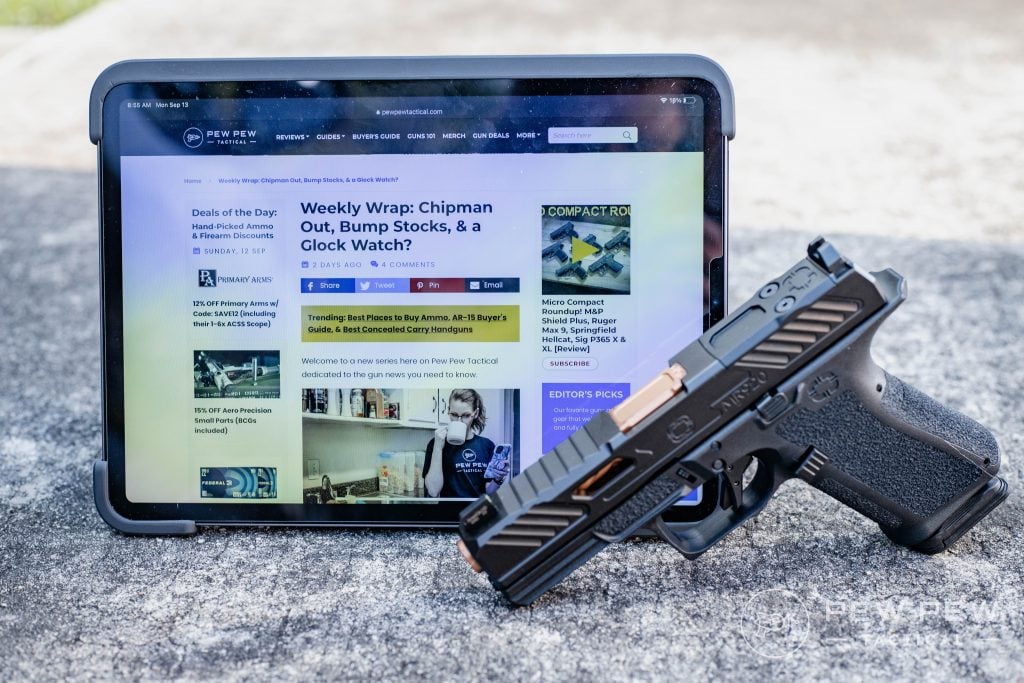 So, keep reading for this week's notable news headlines…
Table of Contents
Loading...
ATF to Launch eForms Before Year-End
The Bureau of Alcohol, Tobacco, Firearms and Explosives will launch its eForms system by the end of 2021, according to Silencer Shop.
ATF eForms will apply for Forms 1, 2, 3, 4, 5, 6, and 9.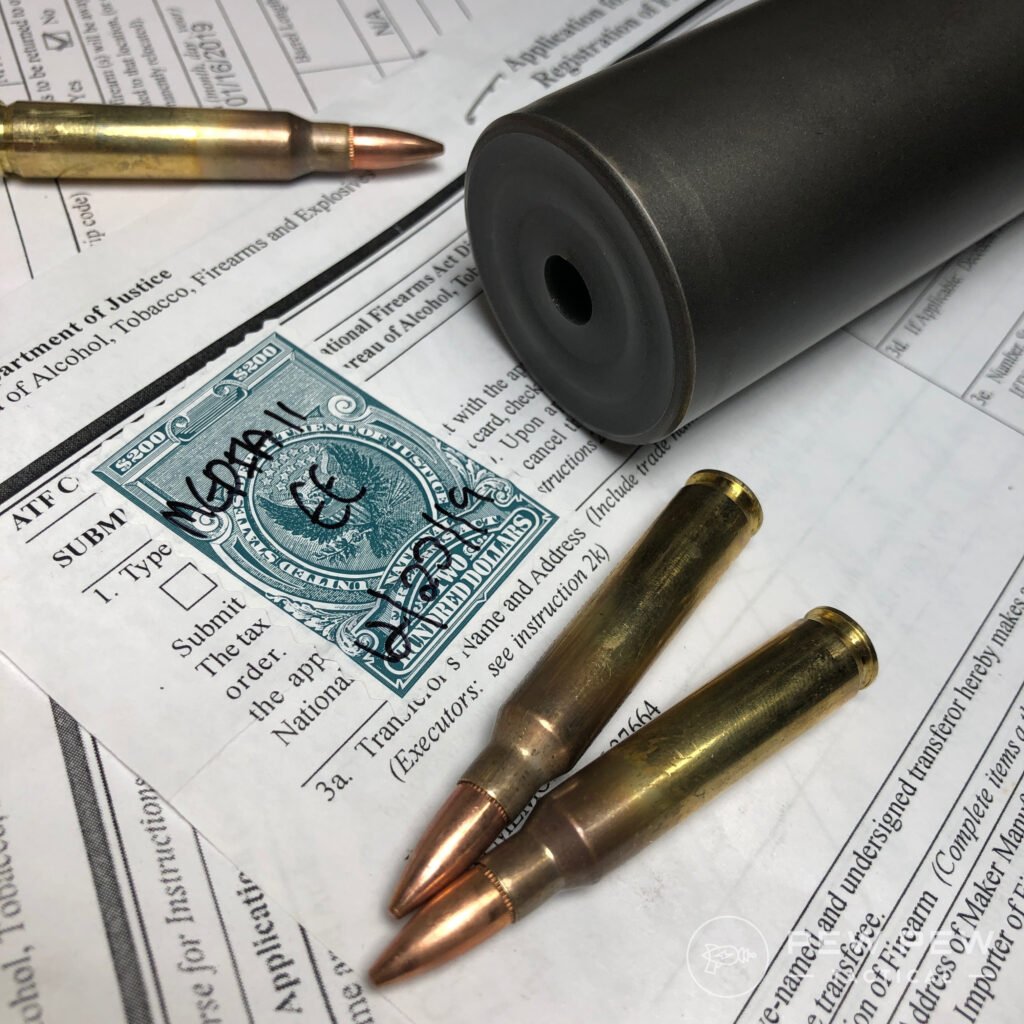 (To get the low-down on these forms and what they mean, check out our guide to ATF Forms.)
Though gun owners have routinely submitted paper forms for items like SBRs and suppressors, digital forms will make the overall process a bit faster.
Form 1s already have the digital treatment and according to the Bureau see a 60-day turnaround versus a 5 month processing time for paper.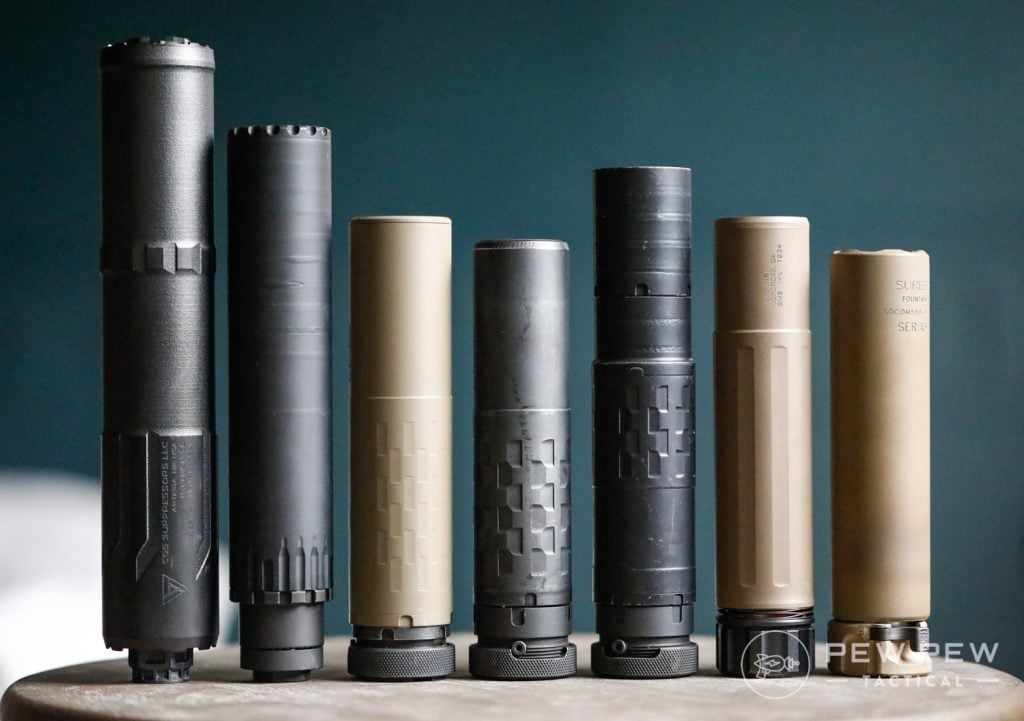 At the moment, the ATF reports an 8-month processing time for paper-filed Form 4s.
"For many gun owners, they're looking to grow their collection by adding a short barrel shotgun, rifle, machine gun or silencer to their firearms collection," Silencer Shop said in a blog post.
"By tapping into eForms, your NFA application will be digitized and your ATF wait time should be reduced."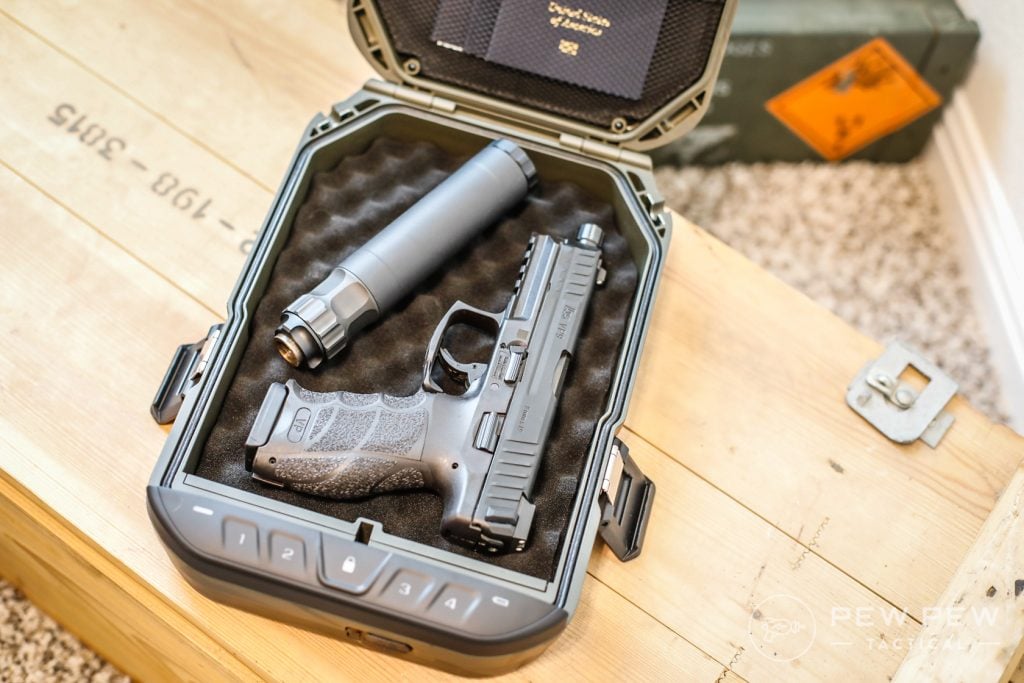 According to Silencer Shop, any new orders not yet mailed to the ATF will get the eForm process while orders already submitted will need to "stay the course" as withdrawal of paperwork will result in a one-year delay.
For more information on eForms and filing, check out the video below.
Appellate Court Upholds CA High Capacity Mag Ban
The U.S. 9th Circuit Court of Appeals upheld California's magazine ban earlier this week, standing by the 10-round magazine limit.
In a divided 7-4 en blanc panel, the Circuit Court ruled that the state's magazine restrictions were legal and did not violate constitutional rights.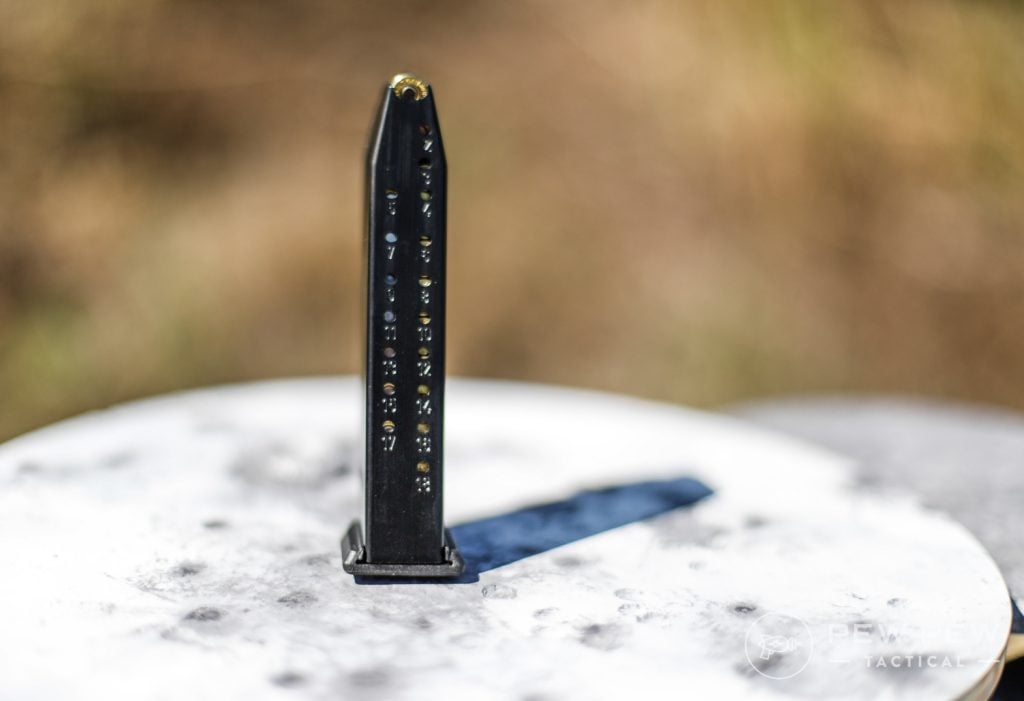 The case originally wound its way through the court system after being challenged by 2A advocates.
A lower court threw the ban out in 2019 when U.S. District Judge Roger T. Benitez ruled the ban unconstitutional. In 2020, a panel of judges in the 9th Circuit upheld that ruling.
But, in a 170-page ruling, the U.S. 9th Circuit Court of Appeals overturned the previous rulings, siding with California.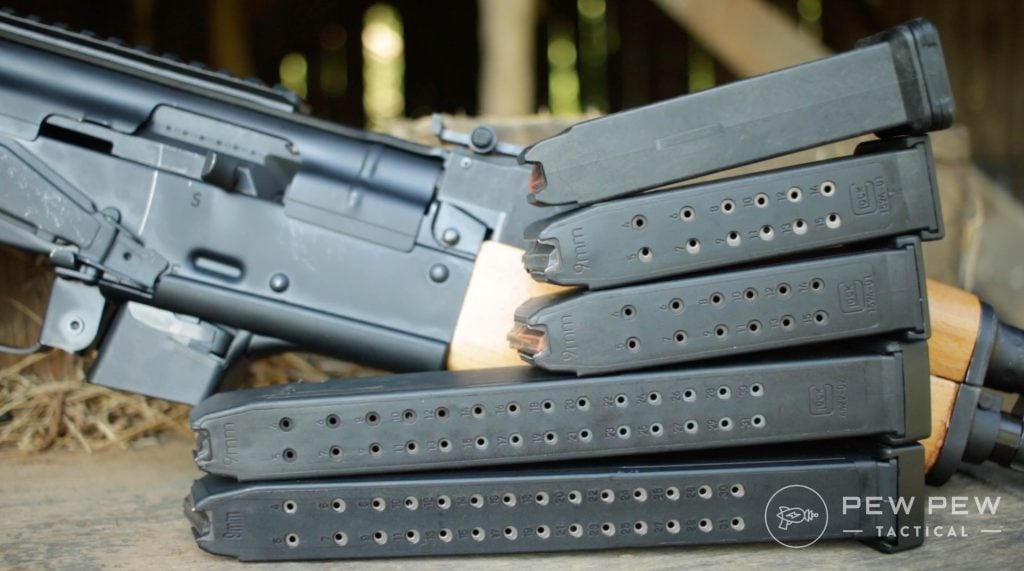 "Today's decision is a victory for public safety in California," California Attorney General Rob Bonta said in a press release.
"Gun violence is an epidemic in this country, but laws like our ban on large-capacity magazines are commonsense ways to prevent this violence, including devastating mass shootings."
The California Rifle & Pistol Association, who filed suit against California over the original ban, said the ruling is disappointing; but it will not stop their fight.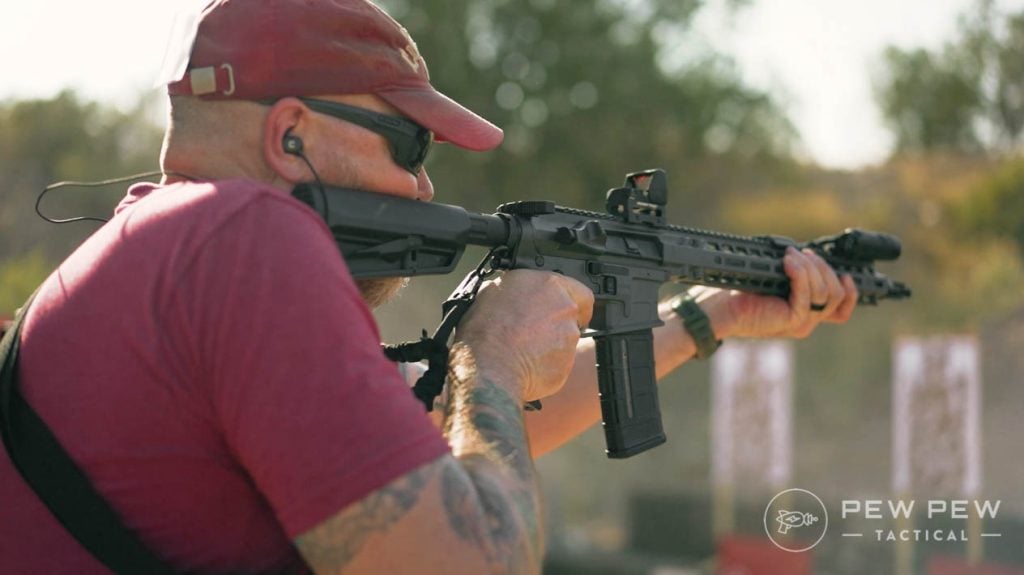 "We are truly disappointed that the Ninth Circuit en banc panel decided to go against the solid constitutional reasoning of other judges to strike down this win for gun owners," the organization said in a blog post.
"We will be appealing to the Supreme Court for a final determination because gun owners deserve to have someone fighting for them and their rights."
687K Background Checks Roll Through NICS Black Friday Week
Touted as one of the biggest shopping weeks of the year, Black Friday gun sales saw a bit of a boost – receiving a small 0.5% increase over last year's numbers.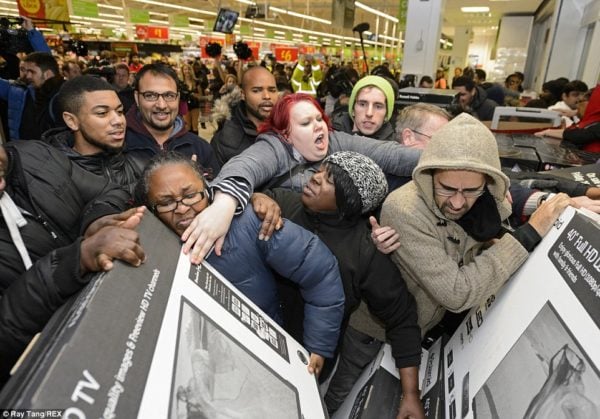 The Federal Bureau of Investigation reported that the National Instant Criminal Background Check System saw 187,585 background checks on Black Friday itself.
In total, over 687,000 checks went through the NICS system Black Friday week.
These figures place this year's Black Friday in the top 10 highest background check days of all time.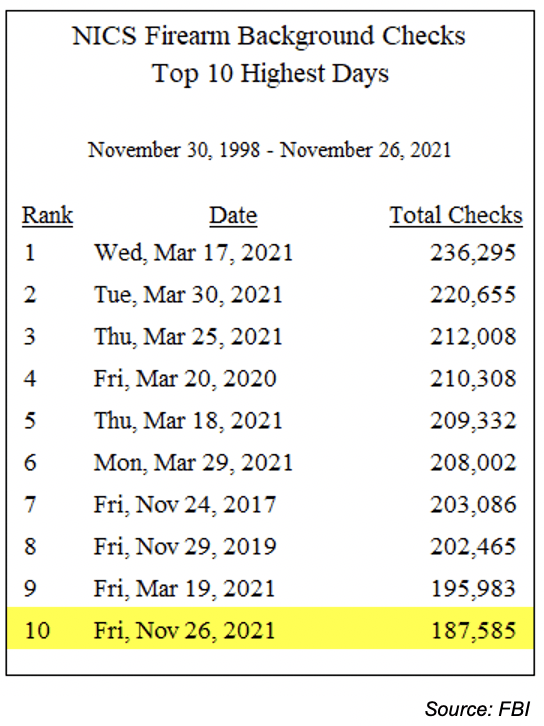 Many retailers offered deals on guns and gear in the days leading up to Black Friday and through Cyber Monday.
The National Shooting Sports Foundation said the numbers are exciting for the industry.
"This figure of over 687,000 background checks is truly remarkable," Joe Bartozzi, NSSF President and CEO, said in a news release.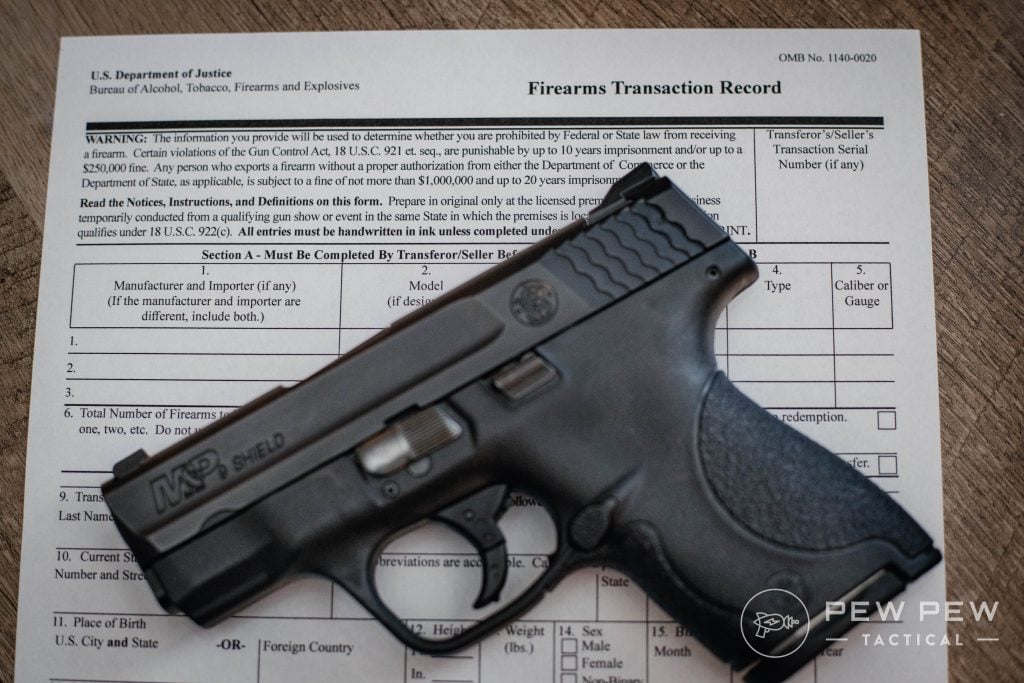 "This year has already been shaping up to be the second strongest year for firearm sales on record, second only to 2020's record-breaking number of 21 million background checks for a firearm sale. We anticipate, based on annual data, that firearm sales will rise during the final month of the year coinciding with hunting seasons and holiday sales."
Wisconsin State Rep Targets Gun Storage in New Bills
Wisconsin State Rep Lisa Subeck takes aim at gun storage in a flurry of new bills.
Among those include measures that would require gun owners to store firearms in a locked container or use a gun lock under certain circumstances.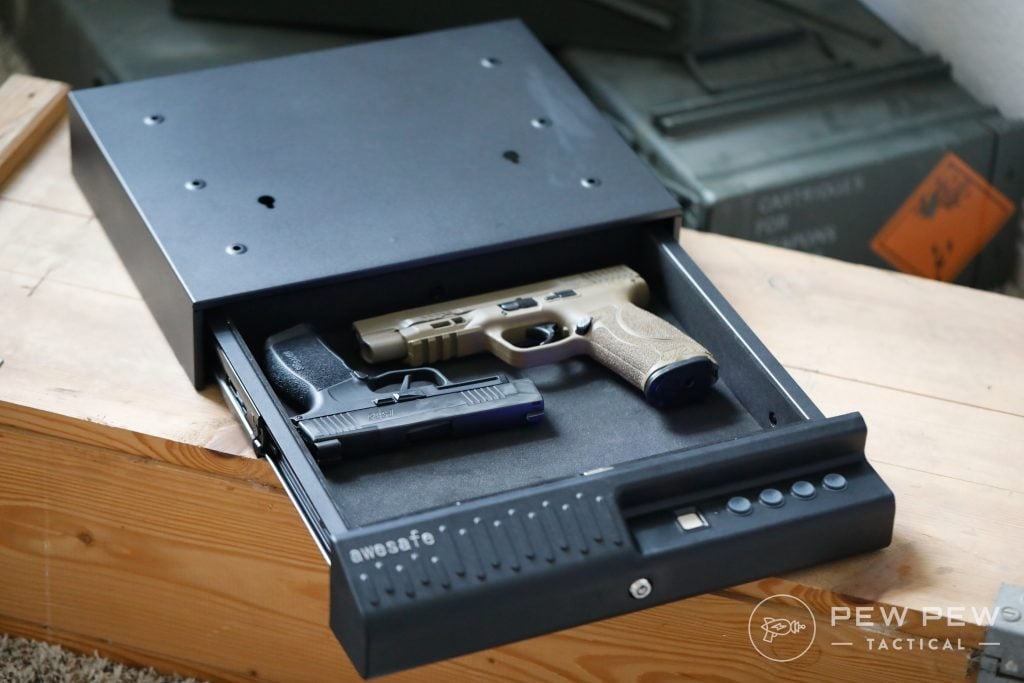 Highlights include locking up guns when children are present or living in the home as well as securing guns if a person who "cannot legally possess a firearm lives in the residence."
The measures would also require FFLs to provide a lockable container or trigger lock with every transfer or firearm sale.
Additionally, gun owners would be required to report stolen guns within 24 hours of discovering them missing.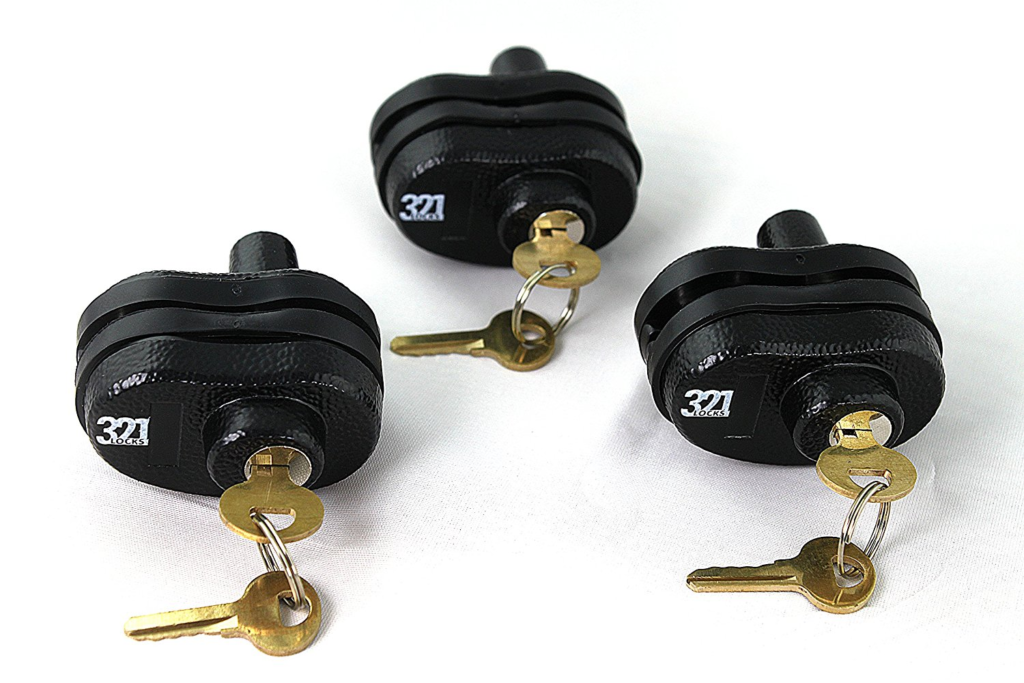 This comes after data shows that gun thefts, especially from motor vehicles, have been on the rise in Wisconsin since 2017.
In 2020, the Madison Police Department said that a total of 90 guns had been stolen out of cars.
Between January and August 2021, 38 guns were lifted out of vehicles – more guns than the entirety of 2019.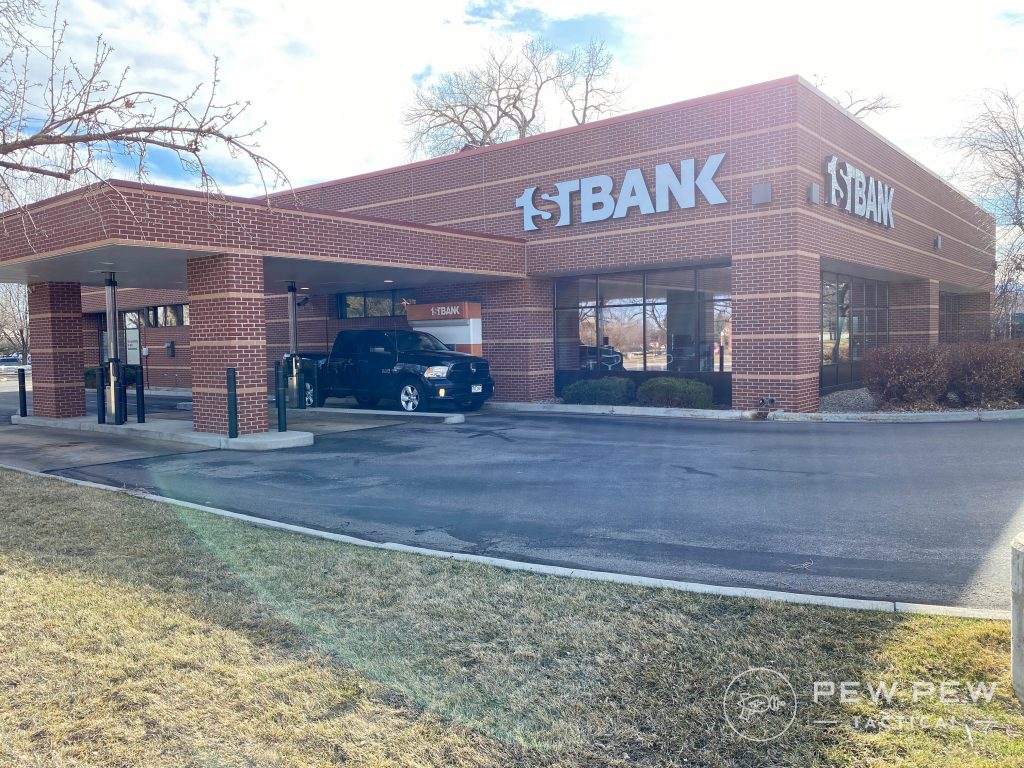 "I think it's very, very dangerous," Madison Police Chief Shon Barnes told Channel 3000. "Cars make horrible guns safes."
Barnes said thieves frequently target areas they think guns might be hidden – including in glove boxes and underneath car seats.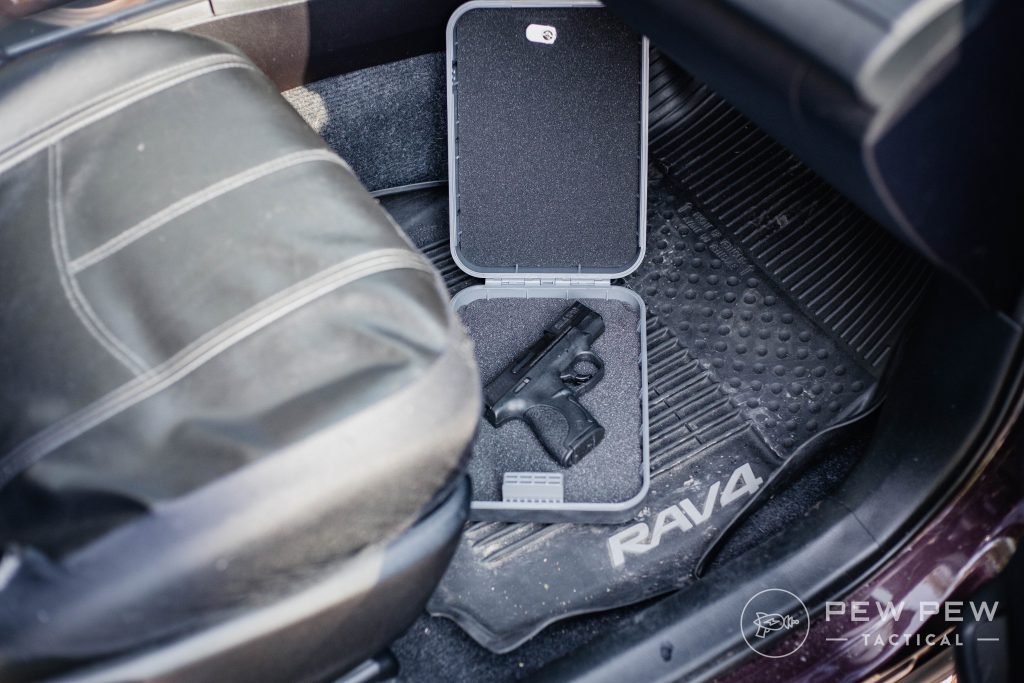 "I think people just get lucky during break-ins, and then look for places weapons may be, whether it's a dresser drawer or a glove compartment or underneath a seat."
At the time of this writing, 11 states have laws on the books regarding firearm locks and safe storage.
To learn more about storage options, see our article on the Best Gun Safes.
Nevada Judge Rules in Favor of Polymer80
A Nevada judge issued summary judgment this week on a case involving Polymer80, ruling in favor of the company.
In his ruling, Judge John P. Schlegelmilch said portions of Nevada Assembly Bill 286 –which placed restrictions on 80% receivers and frames — were "unconstitutionally ambiguous."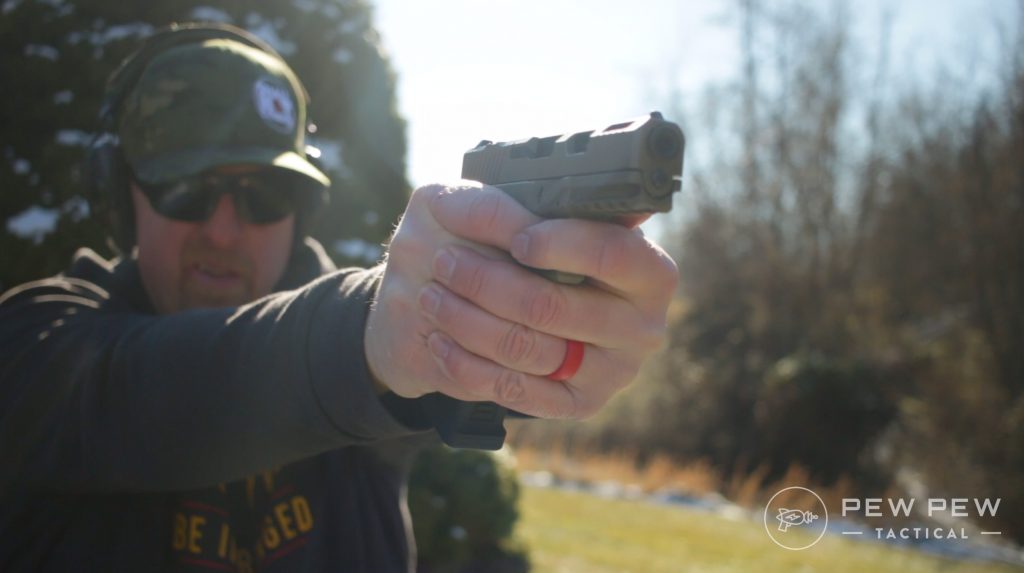 The original bill criminalized the possession, sale, transfer, transport, and manufacture of unfinished receivers and frames.
It was signed into law by Gov. Sisolak in June 2021.
Polymer80 launched a lawsuit against the measure, arguing that the bill would "threaten its existence."
And ultimately, Judge Schlegelmilch ruled in favor of Polymer80 based on the vague and broad wording of the bill. The company said it's happy with the judge's decision.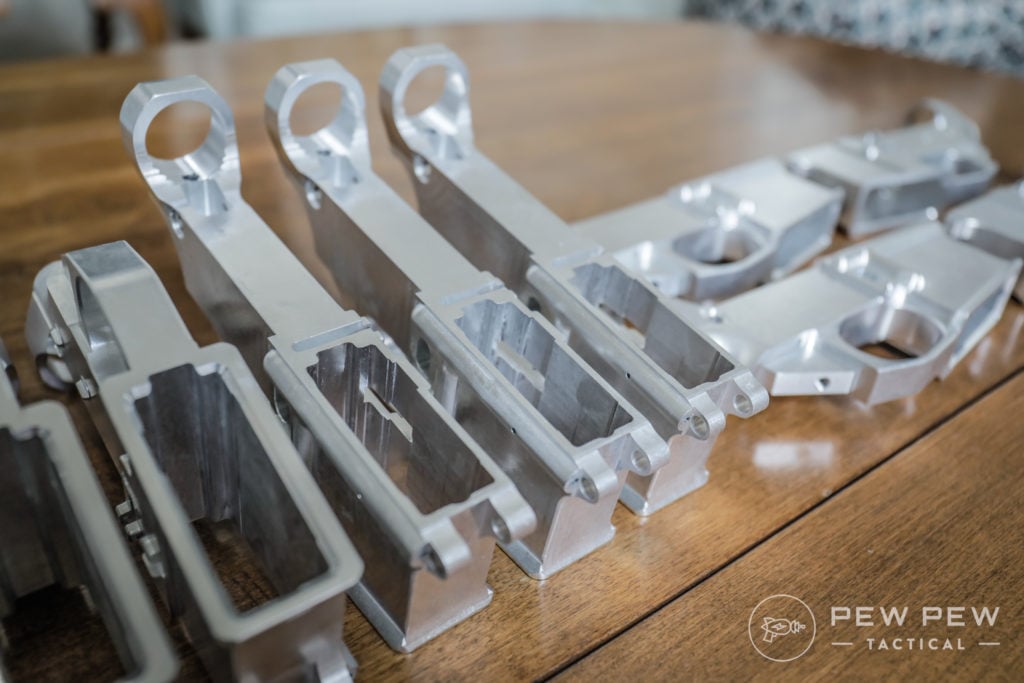 "This is a significant victory for Polymer80, Nevadans, and our customers nationwide," Polymer80 CEO Loran Kelley said in a statement posted to Facebook.
"AB286 is vague and unlawful legislation that targets our company specifically for conducting a lawful business. We will continue to challenge lawless attempts to curtail our rights and the rights of our customers."
Proposed NJ Gun Bill Looks to Ban .50 Cal Guns
New Jersey Gov. Phil Murphy pushed state lawmakers to pass a bevy of new gun laws targeting everything from .50 caliber firearms to ammunition sales records and microstamping.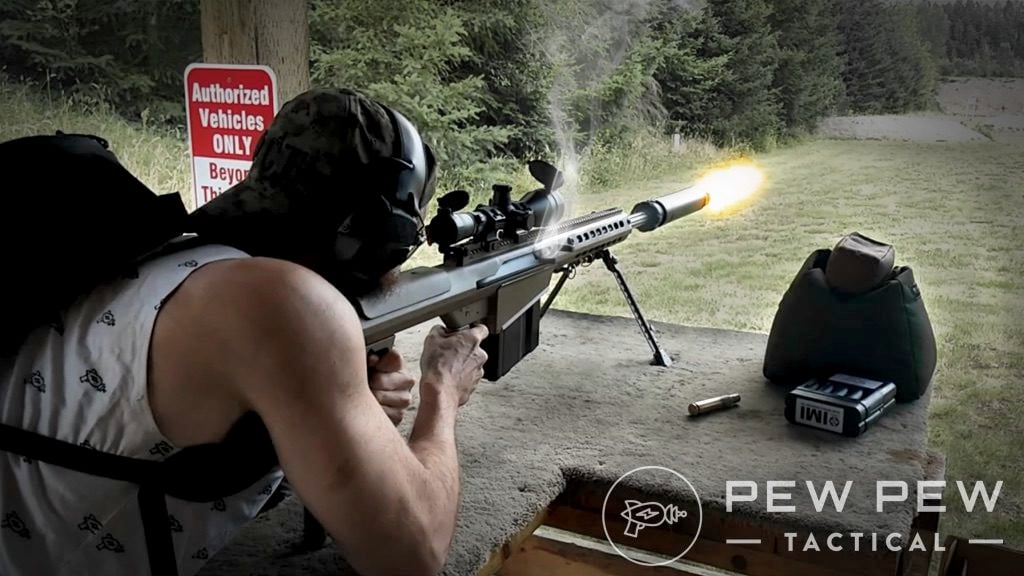 The package of proposed measures would further tighten New Jersey's already strict laws concerning firearms.
Among the proposals, Murphy is pushing:
Mandatory firearms training prior to purchasing a gun
Establish an electronic ammunition sales record-keeping system
Require manufacturers to use microstamping technology
Outright ban .50 caliber firearms
Mandating storage of firearms in a lockbox or gun safe
Raising the minimum age to buy a gun to 21
Closing loopholes for out-of-state firearms importation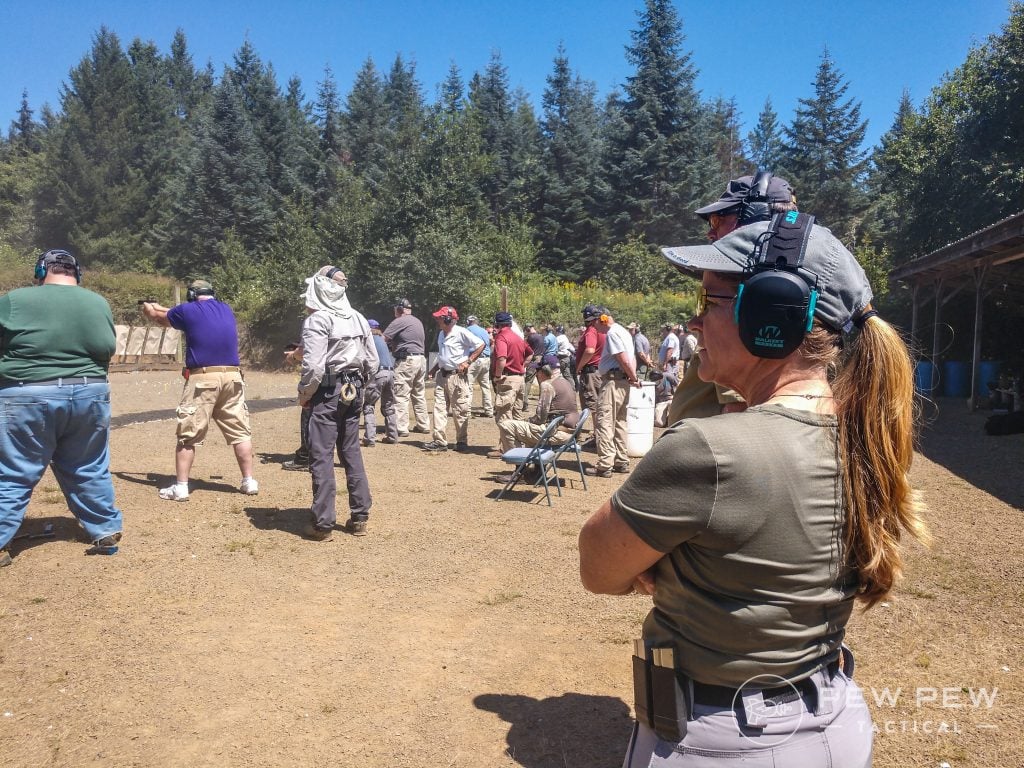 Murphy pointed to a rise in crime in the state as the need for tighter gun legislation.
"You can't get a darn driver's license without proving you know how to drive a car. Why do we ask less when it comes to a gun?" Murphy said in a statement to the press.
Murphy labeled the laws "common sense," but Second Amendment Advocates say these measures only target law-abiding gun owners.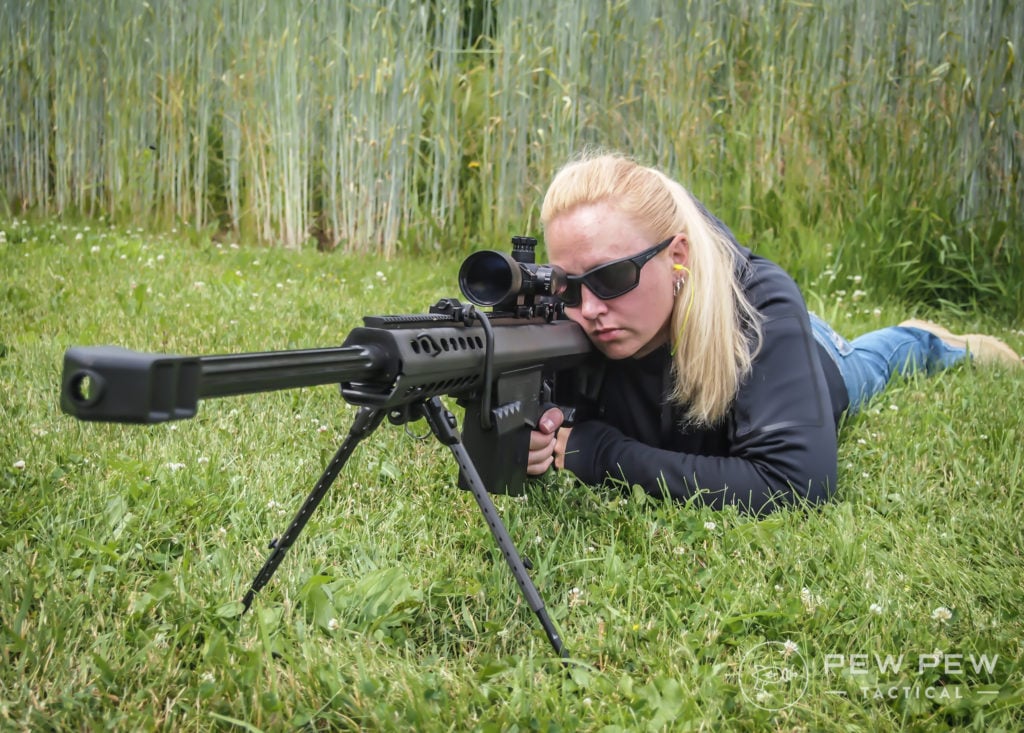 "Governor Murphy's proposals are obsessed with micro-managing honest gun owners, who are not the problem, instead of severely punishing gun criminals," Scott L. Bach, executive director for the Association of New Jersey Rifle & Pistol Clubs, said in a statement to WLNY.
In addition to laying out restrictions, the proposal also sets aside $2 million for gun research at Gun Violence Research Center at Rutgers University.
What do you think of the headlines above? Let us know in the comments. Also, catch up on other Weekly Wraps or news in our News Category.