It's that time again!
Black Friday has some of the biggest sales of the year, some of them are starting NOW but more will be coming in the days ahead.
We'll be updating this article daily from now until the end of Cyber Monday, so check back often to find all of the best deals on firearms, ammo, clothing, optics, and a whole lot more!
PSA's huge Black Friday sale starts THIS FRIDAY the 22nd, 2019! Massive sales are coming on rifles, pistols, shotguns, and a ton more!
The following Monday (the 25th) will start a huge Federal ammo sale! Don't forget to check back then for the best deals.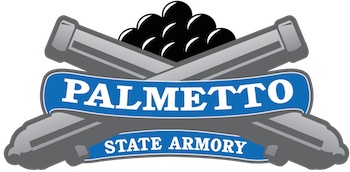 Find all of the PSA Black Friday deals Here!
Aero Precision has some of the best AR-15 Uppers and Lowers, and AR-10 stuff around.
The big sale hasn't started just yet, but Aero does have some of their Veteran's Day builder sets still in stock!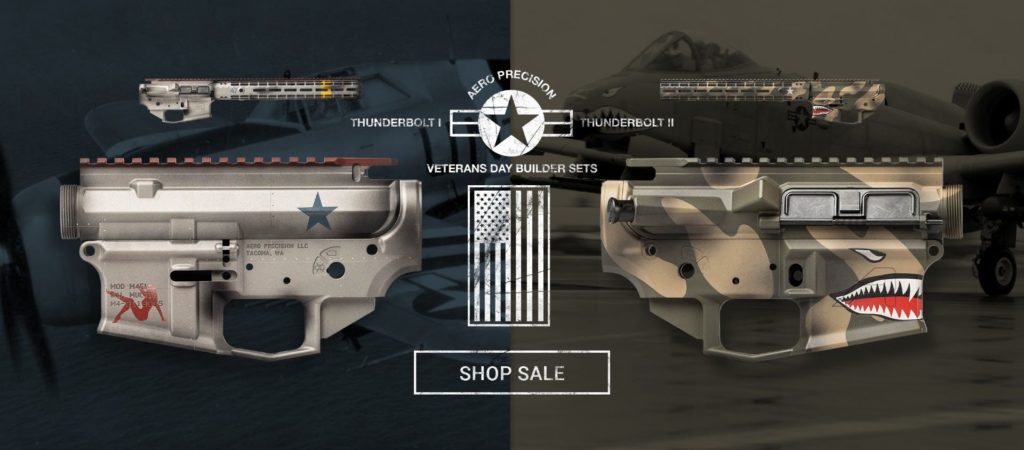 Still waiting on the Brownells sale to start but it should be here VERY soon!

Brownells does have some great coupon codes happening right now to hold you over until the big sale starts!
Get $20 off $200+ orders PLUS free shipping with code "PMB".
Looking for a really awesome Christmas gift, take a look at Brownells Retro line of AR-15 and AR-10s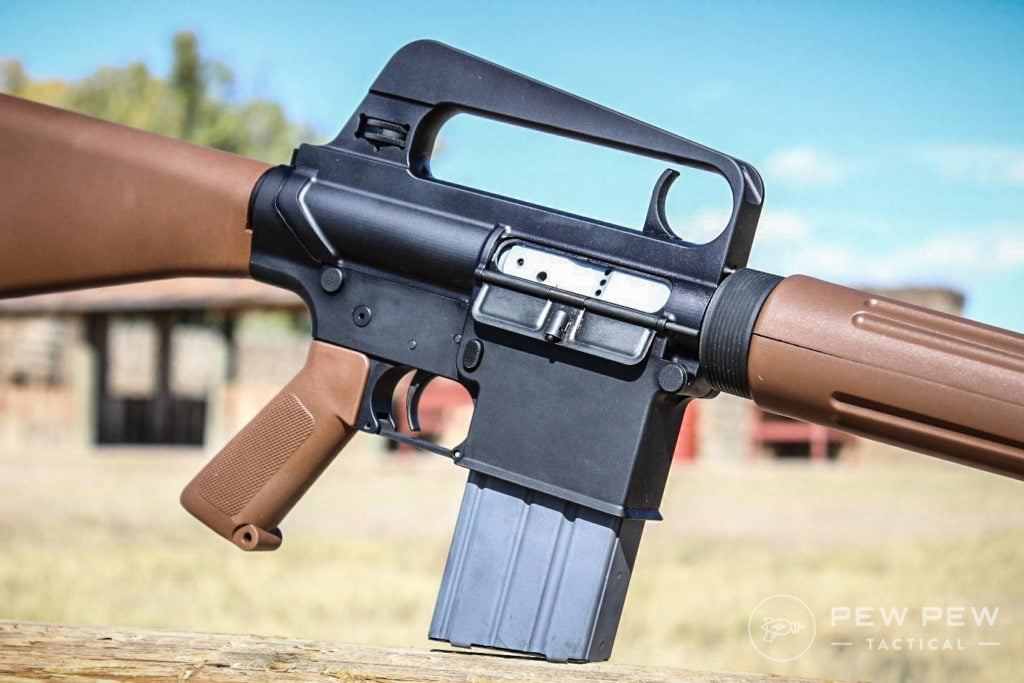 No huge Black Friday sales yet, but they are running some good sales in the run-up to the big day, I recommend taking a look!
Plus, you get a free Primary Arms Beanie right now with every order. So that's nice.

We've reviewed some of their scopes before and really like them, keep an eye out for some great deals coming this Black Friday!
Last year there was a few good deals on hearing protection and ammo cans, this year we haven't seen anything awesome yet but we'll keep updating!

No big sale yet, but last year had some AWESOME deals.
We might see even better deals this year since Stag recently announced they plan on moving their company from their home state of Connecticut to the more gun-friendly state of Wyoming.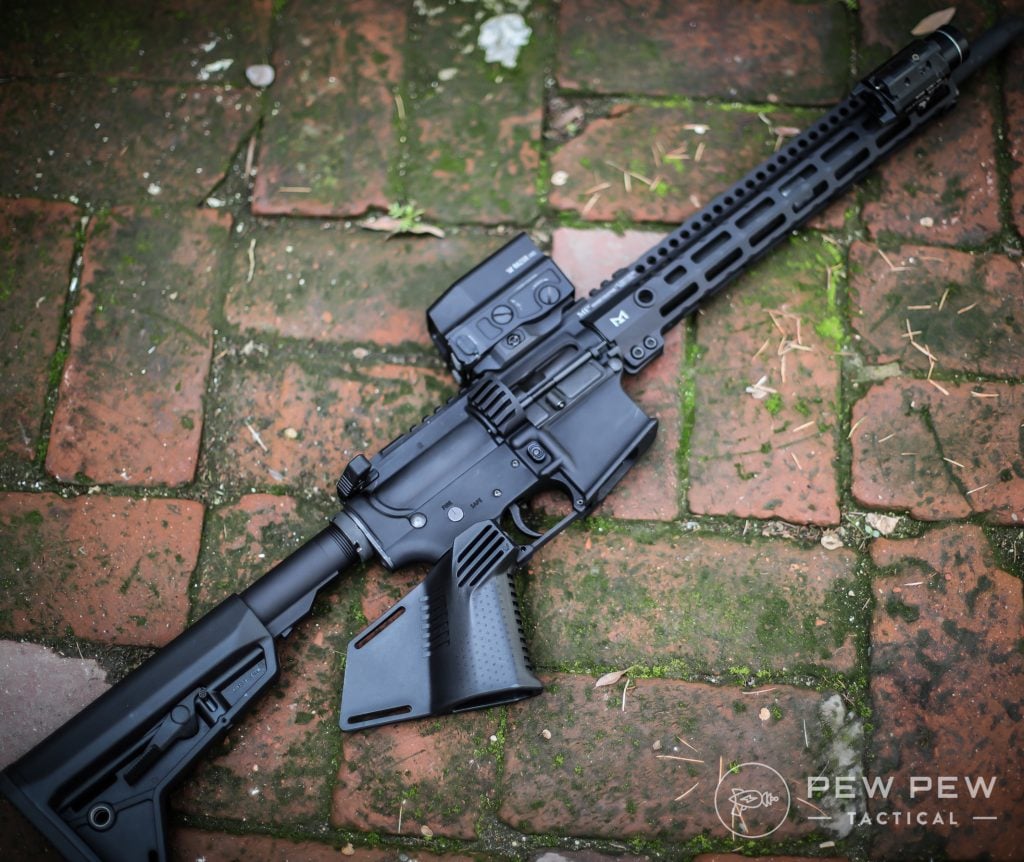 If we're lucky, maybe Stag Arms will have some blow-out sales this Black Friday to reduce what they have to ship during the move!
The BIG Black Friday sale is back on at Rainier Arms!! If you're looking for top-tier gear then now is the time!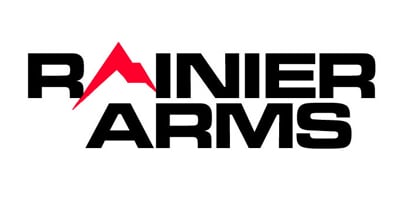 Two awesome deals are the Devil Dogs Hard Charger Side Charging Conversion Kit and the Killer Innovations Glock Compensators BOTH are only $105 each!
We'll have a full review of the Devil Dogs Hard Charger soon, but for now we can already say that we really like it. If you're looking to turn your AR-15 into a side charging upper, this is an awesome system for making that happen.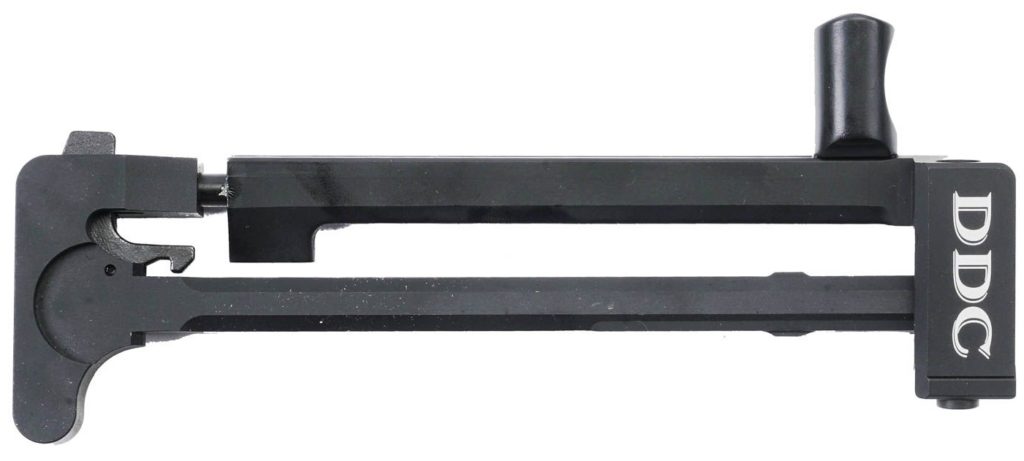 Killer Innovations has a lot of awesome products, their Glock compensators are some of our favorite on the market due to their mounting system that locks securely, but still allows for easy removal for cleaning and super easy timing!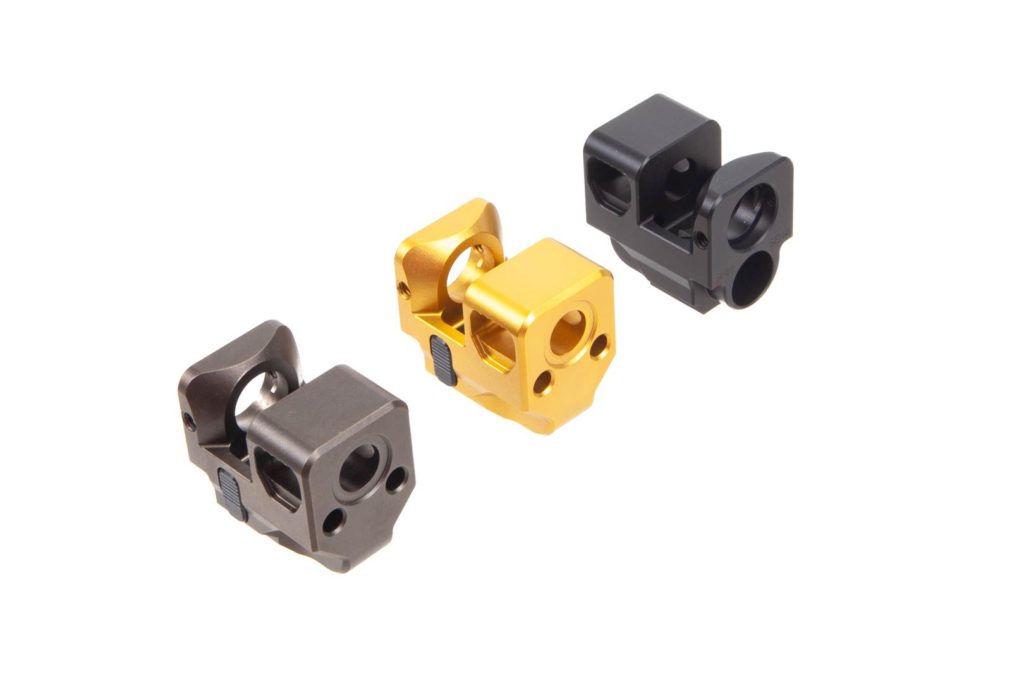 If you're looking to build a new 9mm AR-15 upper, Rainier Arms has an exclusive Black Friday deal on a 10.5″ Faxon 9mm Barrel and Faxon 9mm BCG for only $220!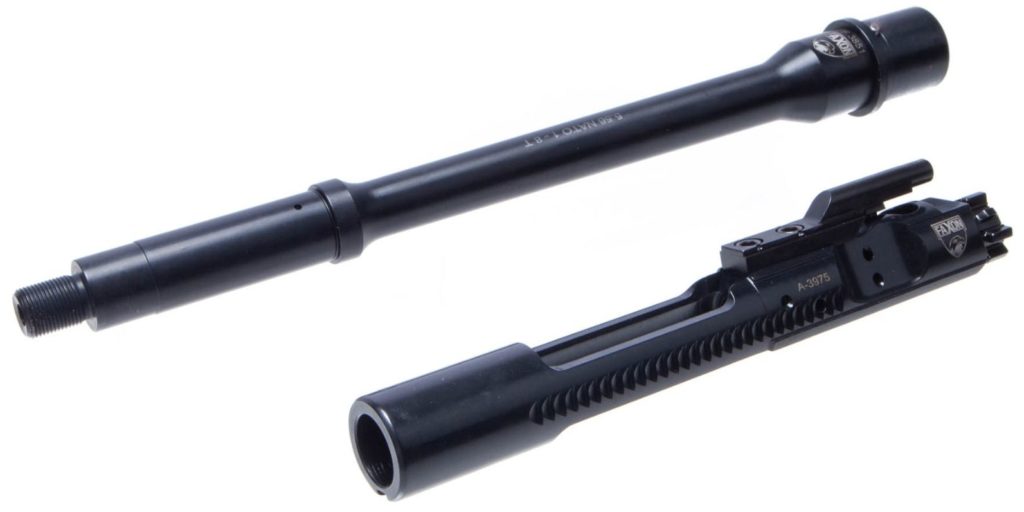 Get all of the Rainier Arms Black Friday Sales Here!
No Black Friday sales yet, but we're keeping an eye on them because they should be starting soon!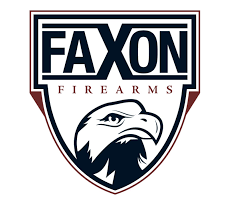 Something to keep in mind, Faxon is now making 350 Legend barrels in 12″, 16″, and 20″! We'll have a review coming soon, but we've always liked our Faxon barrels!
Find all of the Faxon Black Friday deals here!
Massive sales on happening at Shoot Steel! No coupon needed, no codes required, just lots of awesome deals.
They even hooked us up with an EXCLUSIVE Pew Pew Tactical AR500 Steel Target Starter Bundle!
PPT Exclusive Deal
92
at Shoot Steel
Prices accurate at time of writing
Prices accurate at time of writing
That's not all though, Shoot Steel has a bunch of other awesome deals going on this Black Friday!
For all of your chassis needs, MDT is one of our top picks. While their sale doesn't start until Thanksgiving afternoon, we KNOW their sale is awesome this year!

If you're looking for a Chassis, wait for this sale because it is AWESOME. Their ACC chassis is our favorite, but the ESS and LSS-XL are awesome also depending on what you're looking for.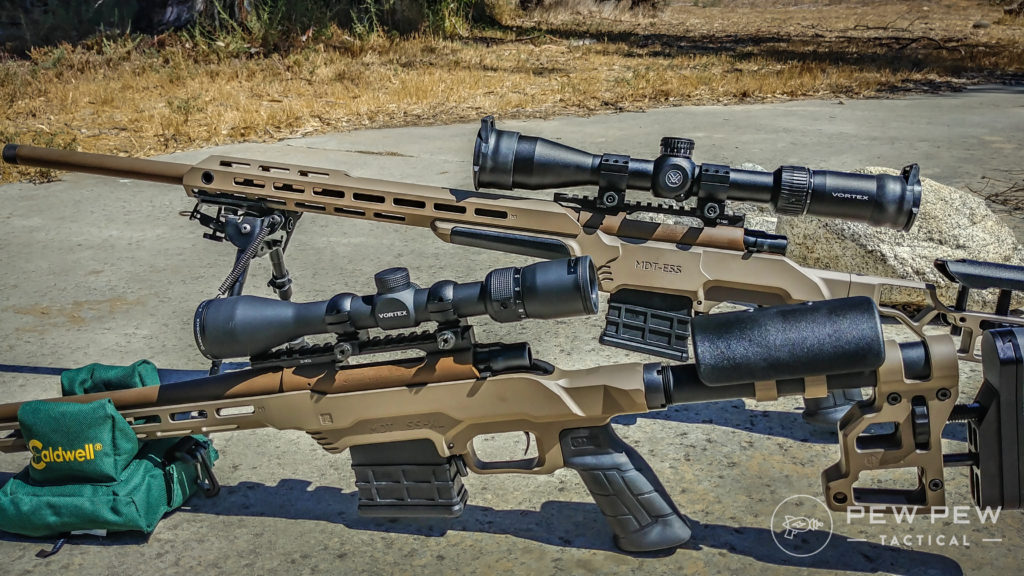 Keep an eye out for their scope rings, bipods, muzzle devices, magazines and more!
Cabela's hasn't started the Black Friday season yet, but they do have a Holiday Kick off sale until at least the 26th! These are some solid deals too so take a look.

Gifts for the whole family from Sig Sauer pistols to comfy winter clothes and toys for the kids!
Get the Sig Sauer P320 RX Full-size or Compact for $650! This INCLUDES the Romeo1 Mini Reflex Sight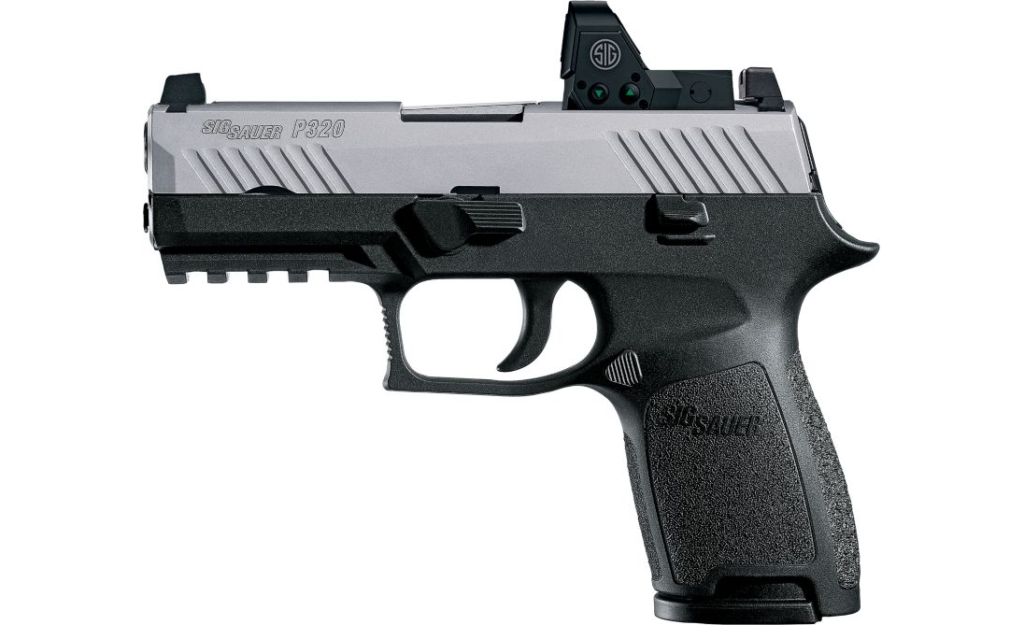 Bedding and clothes up to 45% off! Grab some White River Bear Plaid Flannel Sheets for $30 (normally $45+)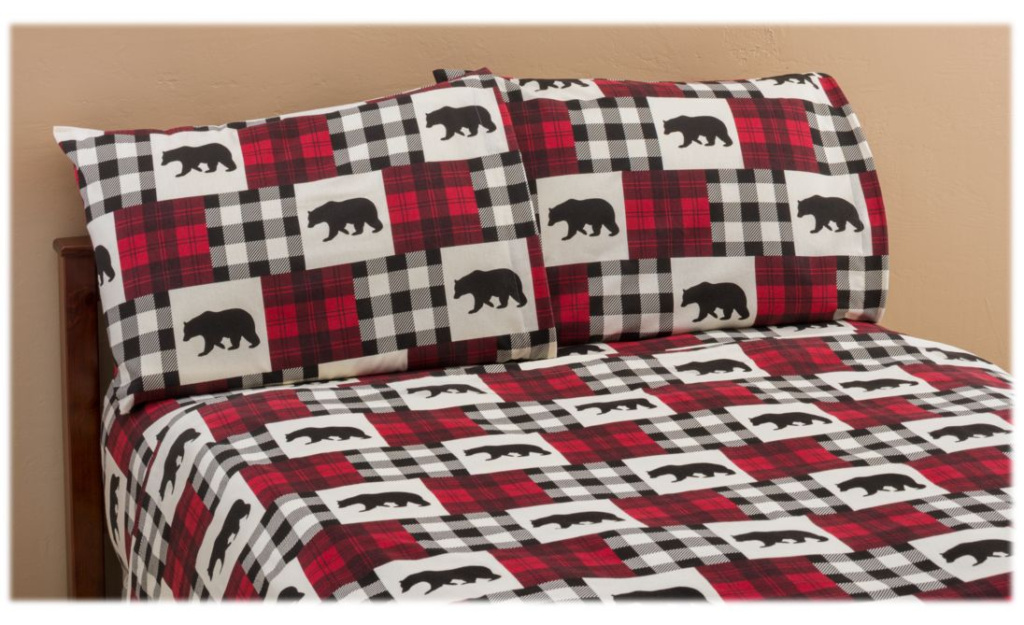 Awesome deals were found last year at Optics Planet, but nothing huge has started yet.
HOWEVER! They are doing a promotion for a FREE Sig Sauer KILO Rangefinder with select Sig Sauer Scopes!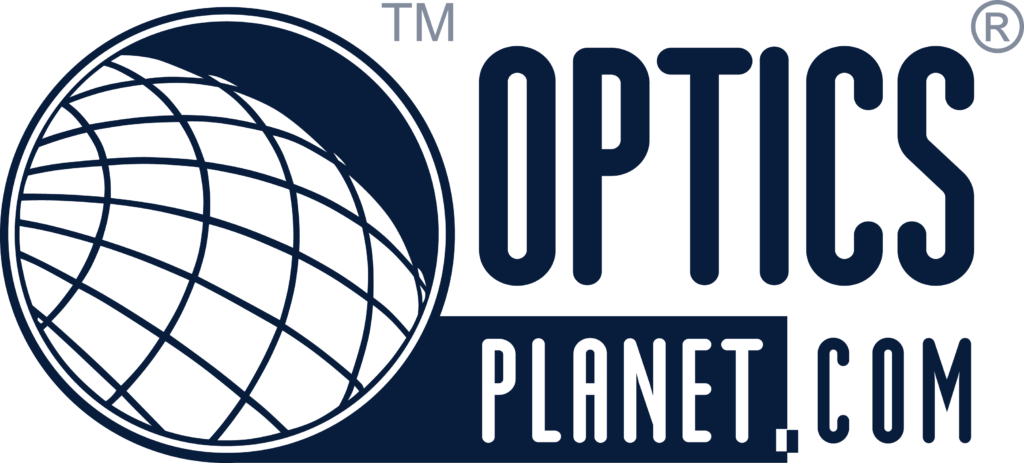 The offer is good for select Sig Sauer Tango6 and Whiskey5 scopes, both offer outstanding glass, tracking, and clarity.

We've used Sig Sauer range finders a bunch also and really like them, this is a great deal!
Black November at AR500 with a SITEWIDE SALE of 16.71% off with code "GIVETHANKS"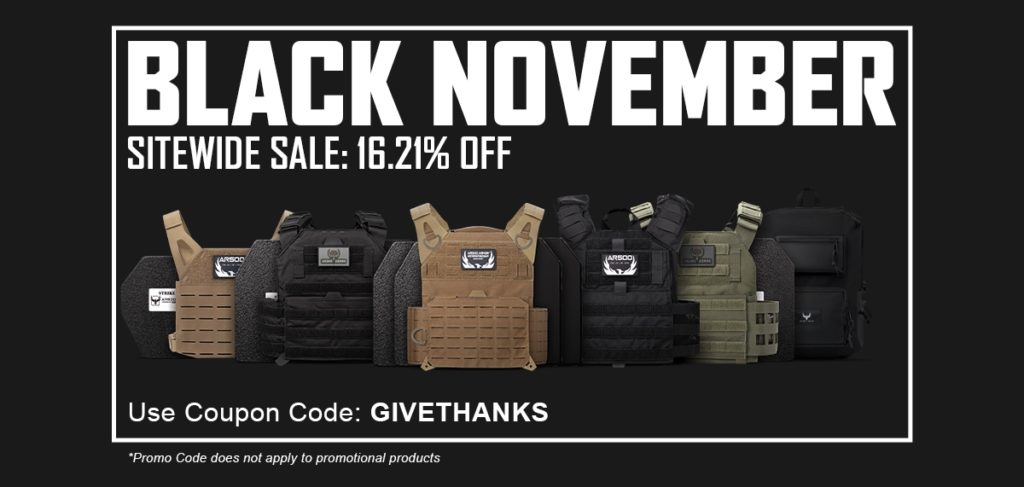 A little confused on levels and different cuts? We cover all of them in our AR500 Armor Review.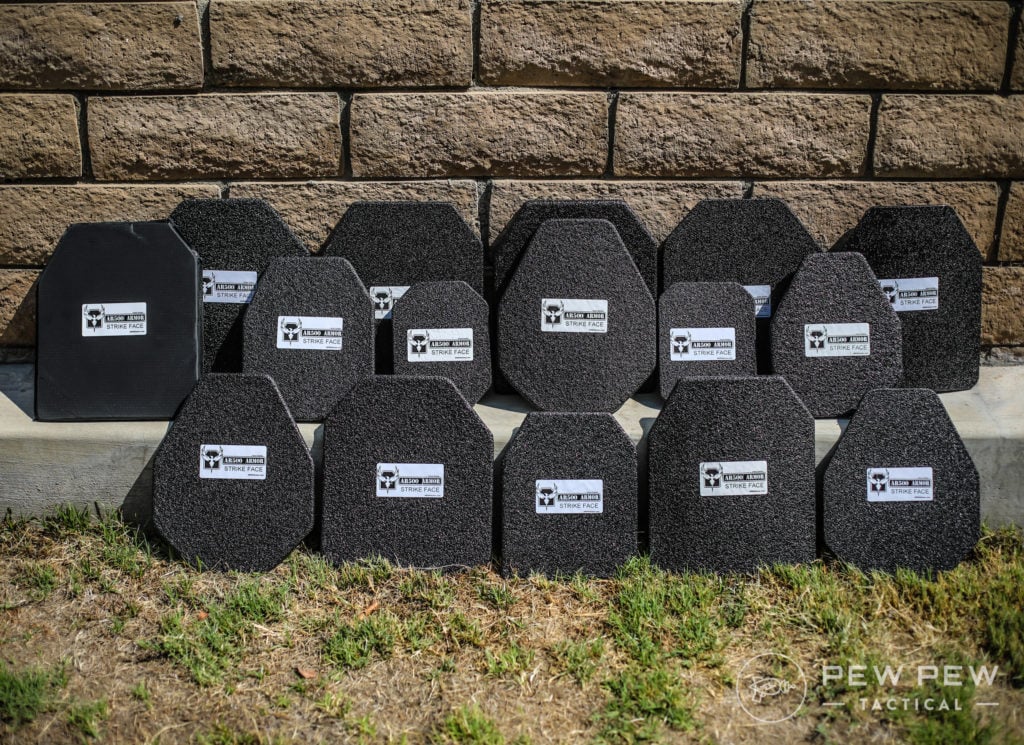 Last year at Euro Optic was AMAZING so we expect to see some good deals from them soon!

For now though, they are running a great sale on Nikon Tactical Optics!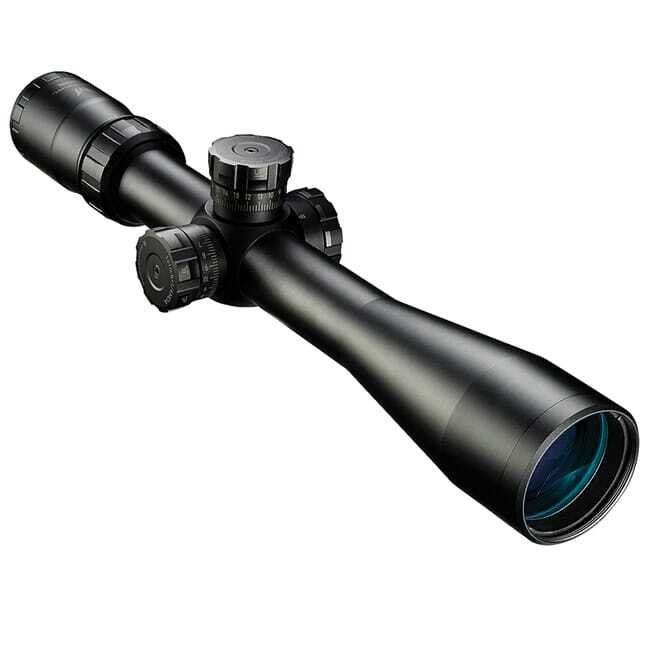 Black Friday hasn't started yet for Crossbreed, but they are offering 20% off Quick Ship Bundles! These are some of their most popular holster and belt combos being sold for a solid discount and shipping FAST!

Find out why we love them plus others in our Best Concealed Carry Holsters article.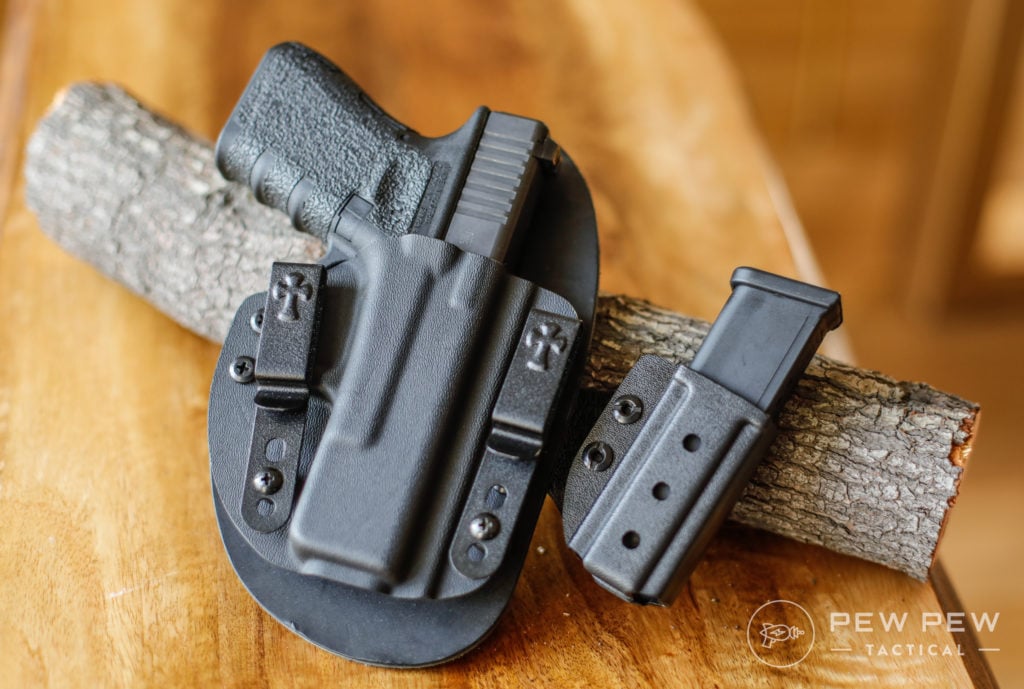 One of our favorites in our Best Gun Safes article… SecureIt has 10% off SITEWIDE with code "NOVEMBER"!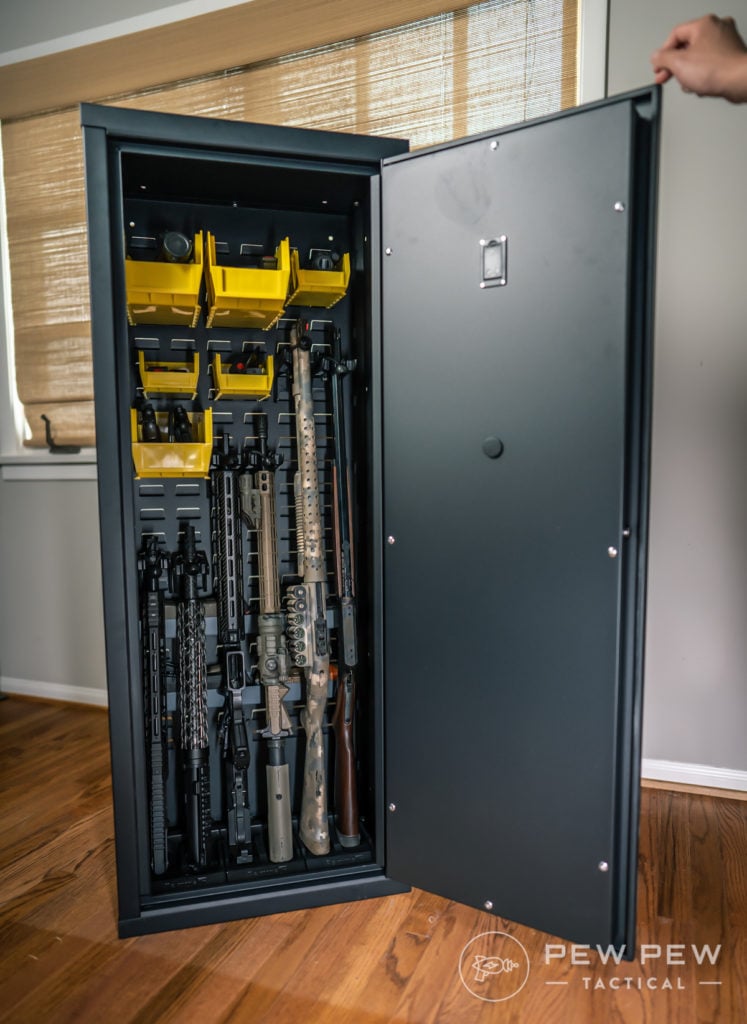 Why do we like them?
Unlike other safes which are a hassle to install…the Agile comes flat-packed (so you can get it into your room) and all assembly is internal.
Take a look at the full video review!
Nothing huge going on yet at Natchez, but last year had some solid deals on ammo and reloading gear! We'll be checking back often to see when these sales kick off.

No big sale yet, but they are giving out $50 Gift Cards on orders of $150+ SITEWIDE! Use code "SG3705" at checkout to score your $50 gift card!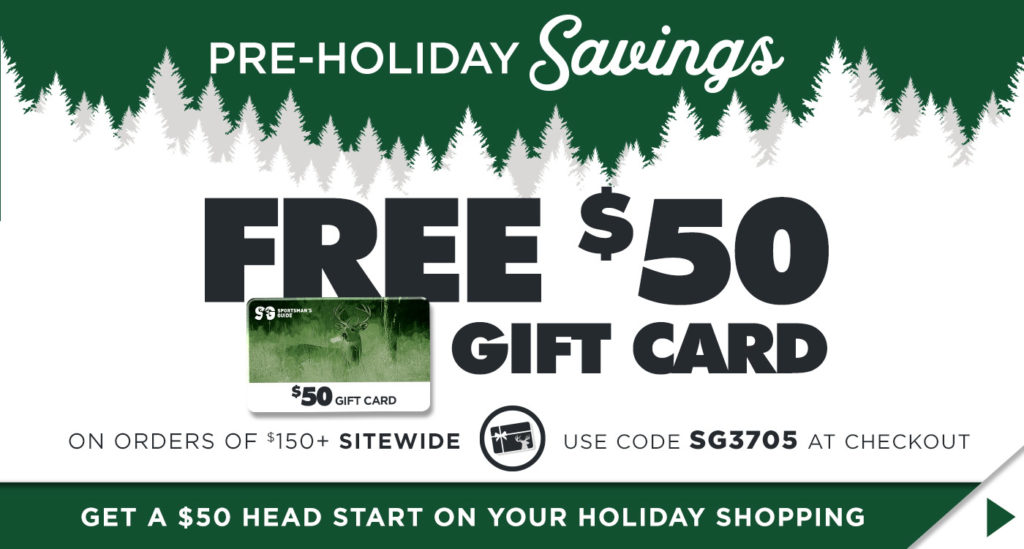 Last Blade HQ had some awesome prices for Kershaw, Gerber, Benchmade, and lot more! They haven't started just yet but we'll keep an eye on them!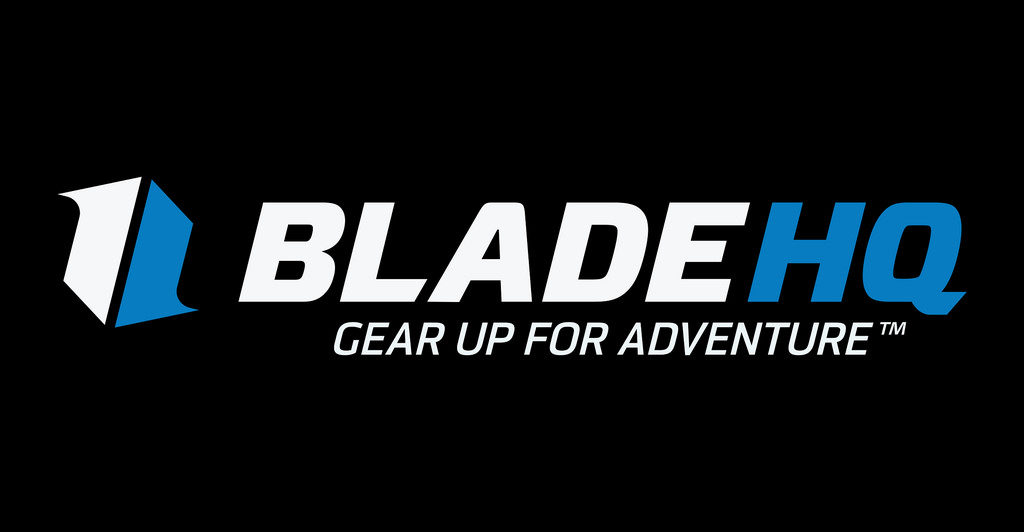 With all of these ammo deals happening, you'll need some mags to hold it all! The deals haven't started yet, but GunMag Warehouse is our top pick for finding mags of all sizes.
Got a little prepper in you?
Wise has some of the best bulk survival food solutions out there.
The last couple of years the Wise sales have been awesome, take a look!
Saving the best for last… Though we're a little biased here!
50% off our Gun Noob to Gun Slinger video course which brings it down from $67 to $33.50.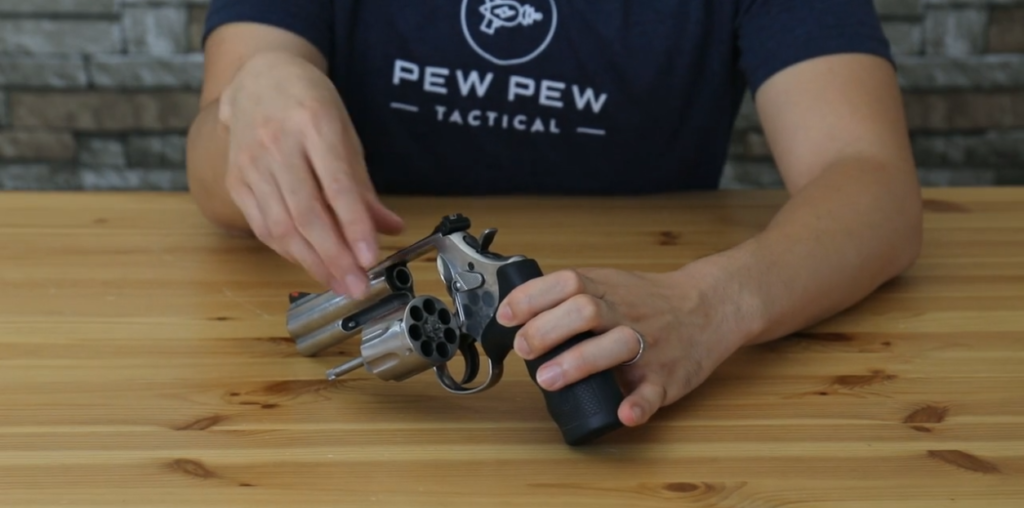 We'll teach you all the important stuff about handguns in ~2 hours…with none of the attitude. So you'll be comfortable and safe for your first range day!
Several sample videos to watch and a 30-Day Money Back Guarantee (that no one has asked for yet)! Check it out here.
Parting Shots
Alright, thanks for sticking with us, and happy hunting.
Like I said, we'll be updating this as the sales go on, and be sure to let us know in the comments if you find an awesome deal we haven't mentioned so others can save too. Thanks, and enjoy your Thanksgiving!
Want to see our favorite guns and gear? Check out our Editor's Picks.