It's that time again!
We had our fun with Black Friday…but now it's Cyber Monday's turn with guns, ammo, and tons of gear all at ridiculously low prices.  This year…we've got some Pew Pew Tactical exclusives too!!
Oh, and we'll also be continuously updating this list every few hours through Cyber Monday.
HUGE Black Friday Sales going on at PSA through Cyber Monday – get their branded ARs, and more for some nice discounts!
Also on sale are much of there non-PSA branded items, such as Geiselle, Sig, Magpul, Toolcraft, and a bunch more!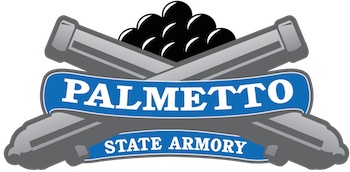 Uppers & Full Firearms
Crazy good Upper Deals…like the 16″ Mid-length with front sight block for $229.  Great starter upper and one that we reviewed.
How about the PSA 16″ Dissipator Upper (rifle-length gas system) with Magpul handguard for $170 (no BCG/CH).

Or if you want the shortest legal rifle without forms in most places…get their 14.7″ Carbine-length Pinned/Welded upper (no BCG/CH) for $369

Check out our review of 3 of their AR-15s.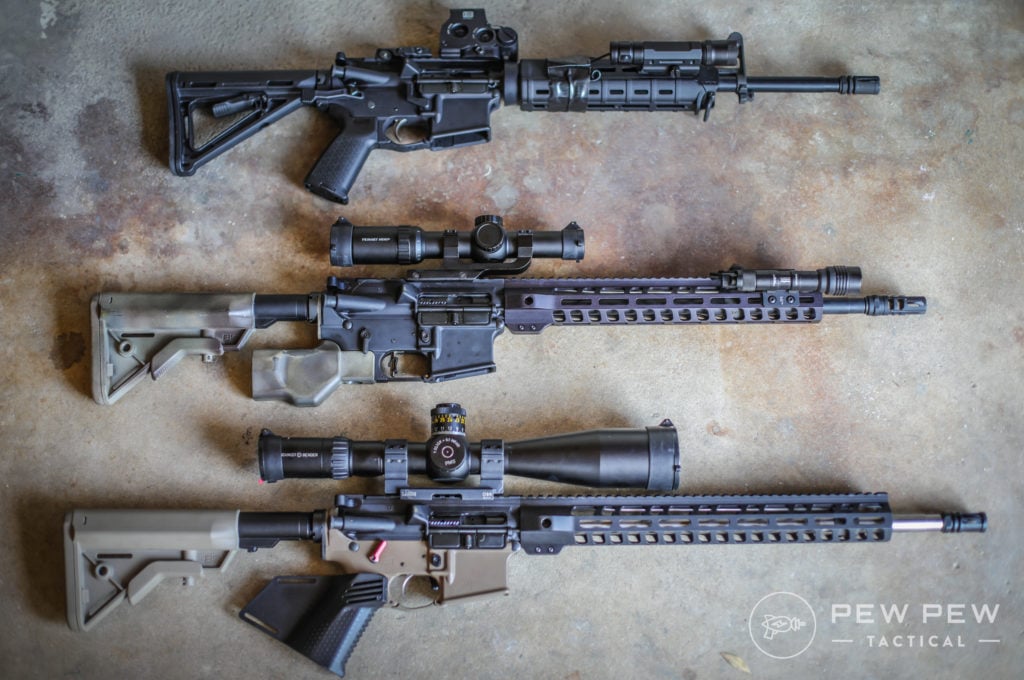 If you're looking for full rifles…or for a little more oomph with their AR10s…check out their deals on Complete Firearms.
We've hands on tested their AR10's in .308 and 6.5 Creedmoor and are very happy with the results.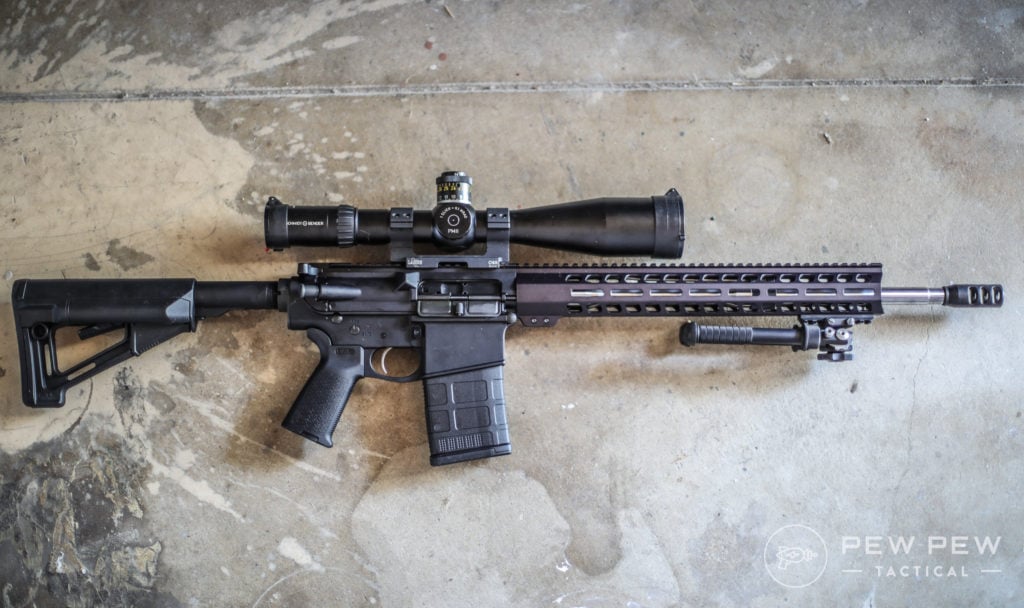 How about some AR pistols…PSA has got some great Pistol Kit Deals with 10.5″ barrels (starting at $269) which we liked the best in our PSA Pistol Review.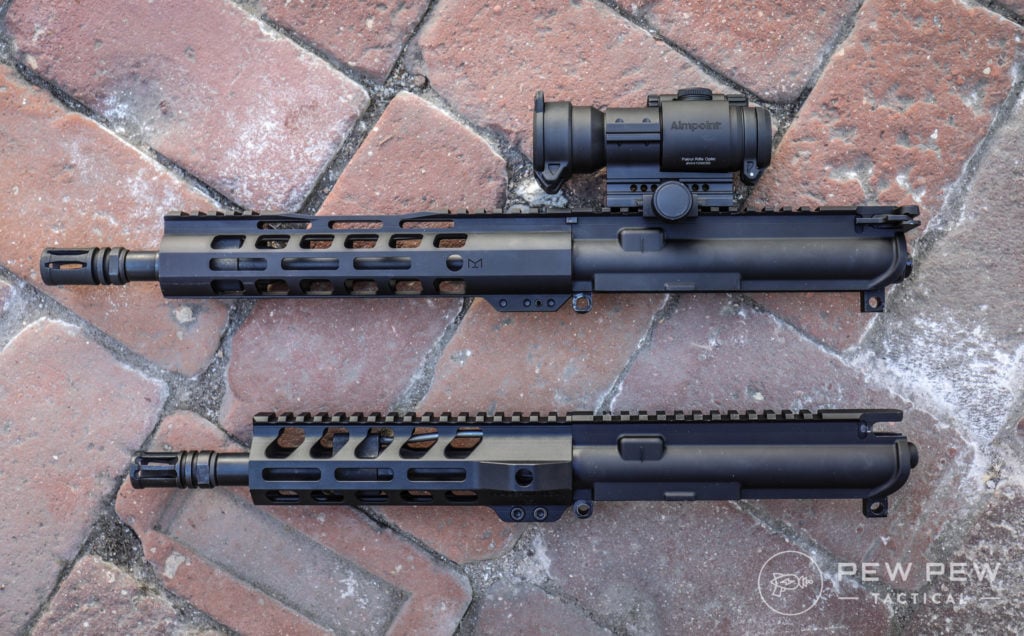 Snag a stripped lower from below to complete (follow your local pistol laws).
Stripped Lowers for $49…including a "Turkey Day" variant (of course).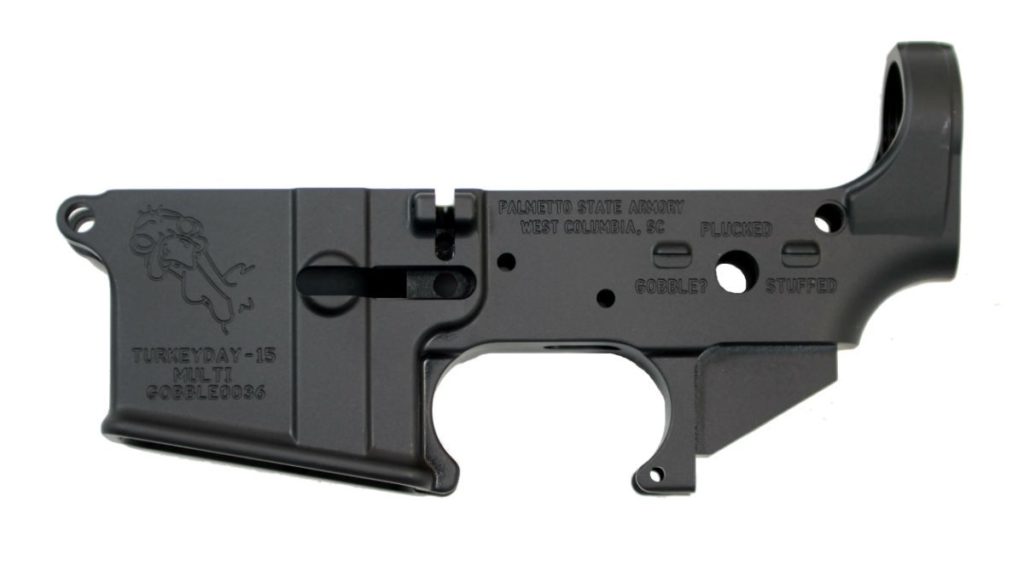 Optics
Vortex SPARC Red Dot for $130 (normally $199) with code "SPARC".  Great reviews in our Best Budget Red Dots.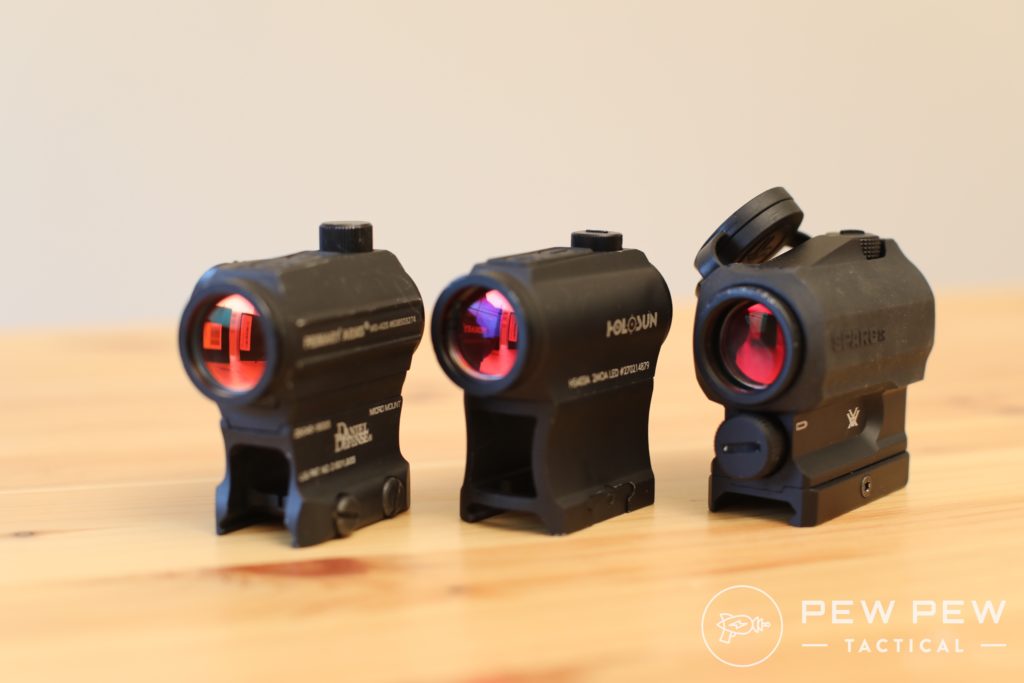 Vortex Strikefire II for $130 (normally $179) with code "STRIKEFIRE"
Sig Sauer Romeo5 for $119 (normally $219)
More Favorites
300 rounds of Federal .223 ammo and 10 Magpul PMAGs for $139 after rebate!!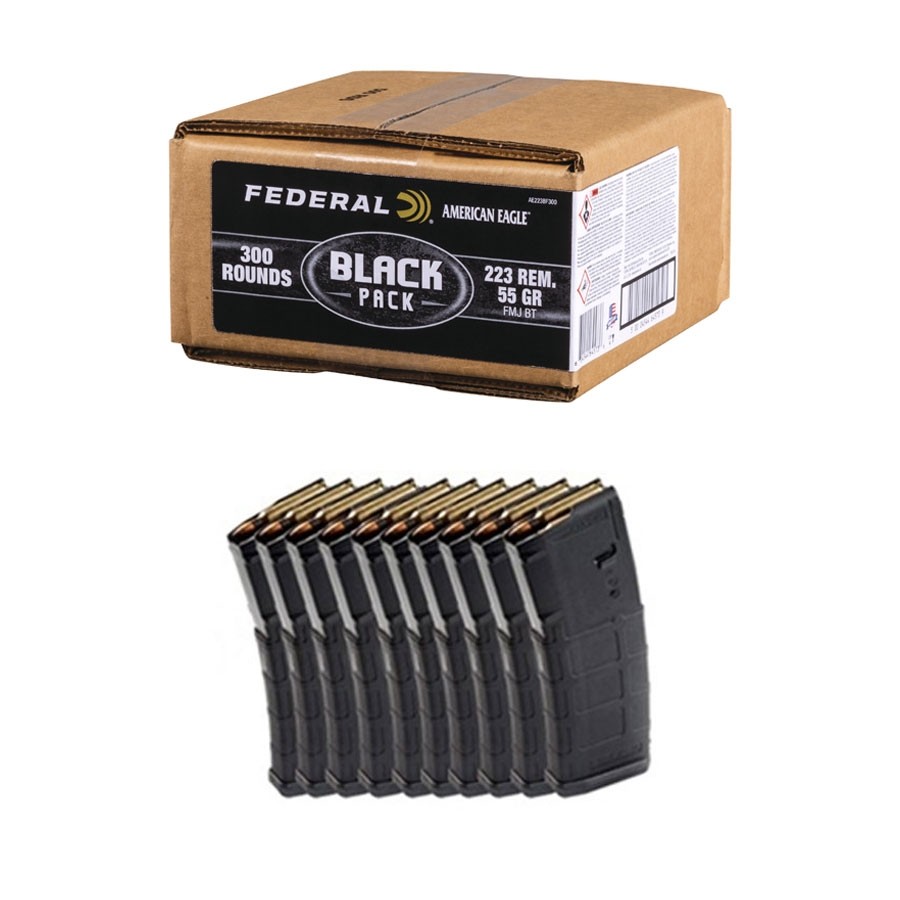 Magpul PMAGS (Gen2, 30-round) for $ 7.99 each with code "PMAG"
Magpul MBUS Backup Sight Set for $49 with code "MBUSSET"
Find all of the PSA Cyber Monday deals Here!
Aero Precision has switched over to their Cyber Monday Sales and it's some great deals!

Tons of uppers and lowers to start your build at almost 50% off.  Oh…and 15% off all their regular stuff too.
And of course…deals on their M4E1 complete uppers that I love (full review).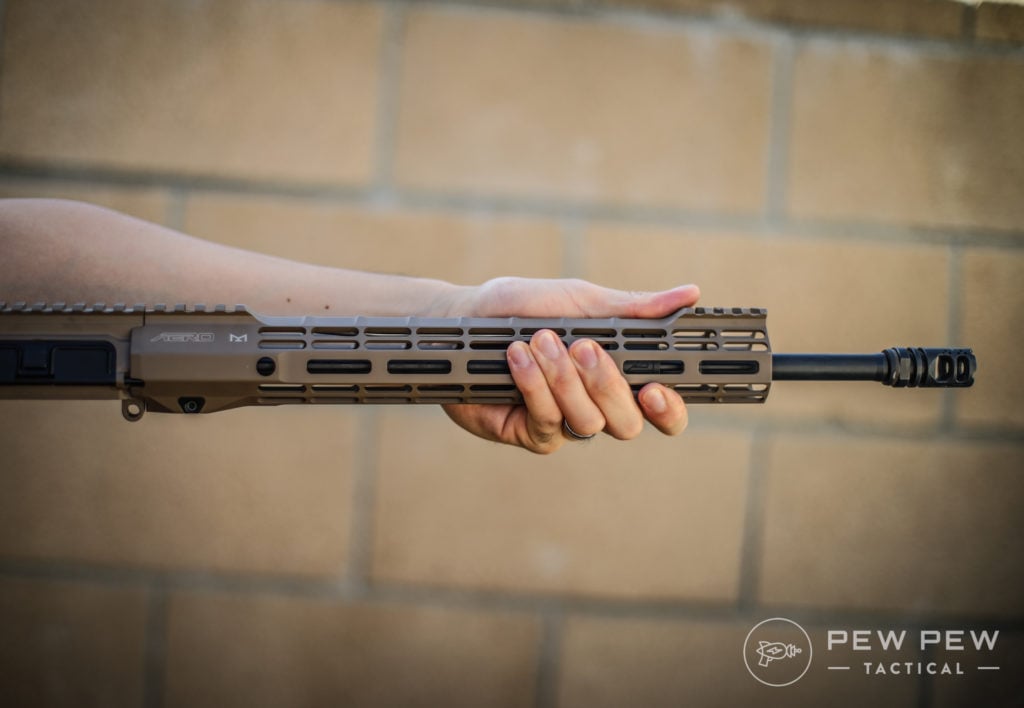 See Aero's full Cyber Monday Sale for more details.
Brownells finally kicked off their Cyber Monday sales! Massive discounts on LOTS of great stuff!
Make sure to use their coupons:

Some of our favorites:
How about a Ruger PC Carbine (9mm) for $442 (use coupon VD3)

30% off Faxon barrels which we love…see our reviews of the on-sale Gunner and Pencil
Find all of the Brownells Cyber Monday Sales!
Lots of stuff on sale – a bunch of it is kind of random, but all of it are good prices. Great deals on Magpul, NCStar Rifle Bags, and slings!

You can find all of the Primary Arms Sales Here!
The world's largest online retailer has a Black Friday Cyber Monday Deals WEEK.
Lots of good prices on Amazon devices and Holiday Gifts too!

Not a lot in the way of Tactical or Hunting gear but they have our favorite budget electronic ear protection…the Howard Leight Impact Sport for $35.  See more options in our Best Ear Protection article.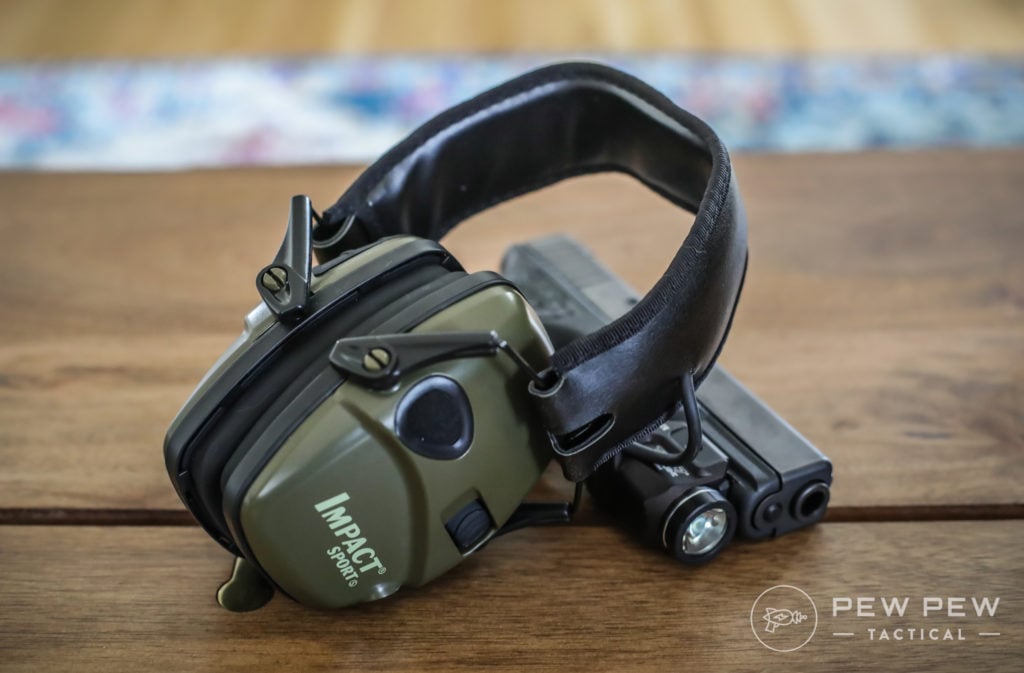 Or how about $3.99 Plano Ammo Cans?
Decent Tech Deals
LG 55-in C8 OLED 4K TV for $1696 (save $500)…one of the best TV's this year
Amazon Paperwhite E-Reader for $79 (normally $119)
Wish we found their deals earlier!  And they have popular restricted state configurations…for our friends behind enemy lines.
Doorbuster: Complete rifles starting from $499
No Cyber Monday for Rainier, but their BIG Black Friday sale is still on at Rainier Arms!! If you're looking for top-tier gear then now is the time!
They also have TWO Pew Pew Tactical exclusive deals right now!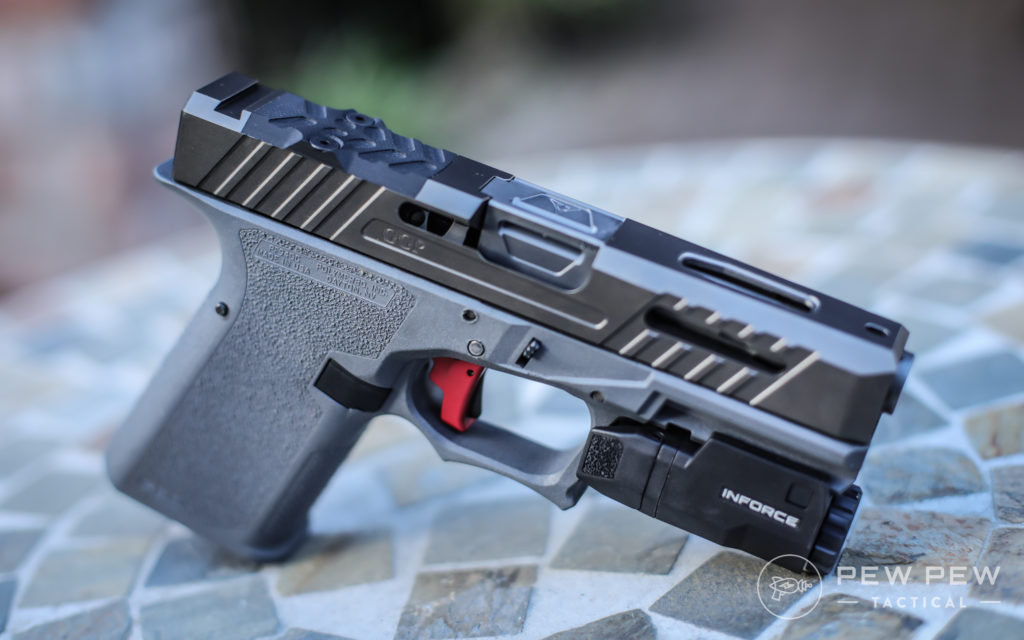 Buy any Grey Ghost Glock 17 or 19 Slide and get a FREE set of Night Fision Suppressor High Tritium Sights with code "PEWPEWGGP"!
Exclusive Pew Pew Code
450
at Rainier Arms
Prices accurate at time of writing
Prices accurate at time of writing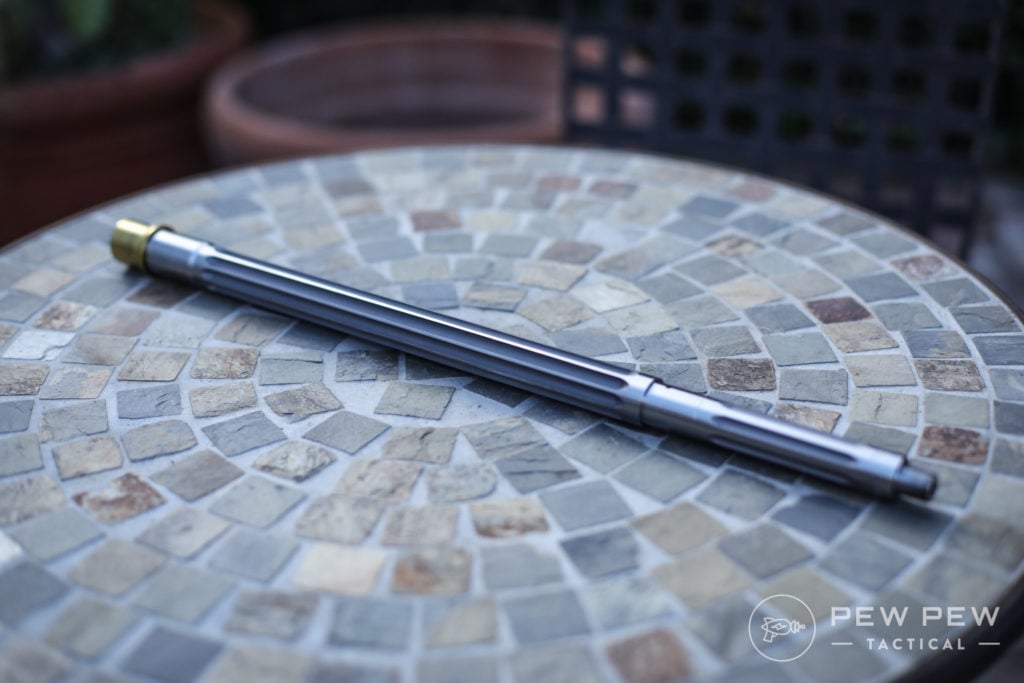 Get 20% off any Rainier Arms Ultramatch Barrel (comes in 5.56, .223 Wylde, .308, 6.5 Creedmoor and more!) and get a FREE Rainier Arms XTC 2.0 Stainless Steel Compensator with code "PEWPEWBF"!
Exclusive Pew Pew Code
300
at Rainier Arms
Prices accurate at time of writing
Prices accurate at time of writing
Some of the best sales include the Grey Ghost Precision MKII Grim, 6.5 Creedmoor AR-10 rifle – $2,600 (Pricey, but more than $400 off the regular price!)
Get all of the Rainier Arms Black Friday Sales Here!
Black Friday in full swing now at Faxon! PLUS a huge deal for Cyber Monday on their Ultra Lightweight FX500 Rifle or the 5500U Complete Upper! The complete rifle weights LESS than 5 lbs!

HUGE discounts on almost any kind of barrel you can think of including their new release slides for the Smith & Wesson M&P, outstanding new options for a great handgun!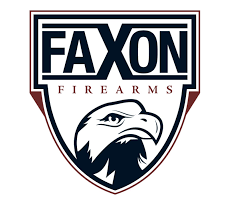 Deep discounts on their PCC barrels also, such as a 16″ .45 ACP Light Tapered barrel for only $85!
Find all of the Faxon Black Friday deals here!
Still on for Cyber Monday, get a flat discount across their entire store – get 30% off SITEWIDE with code "FP30"!!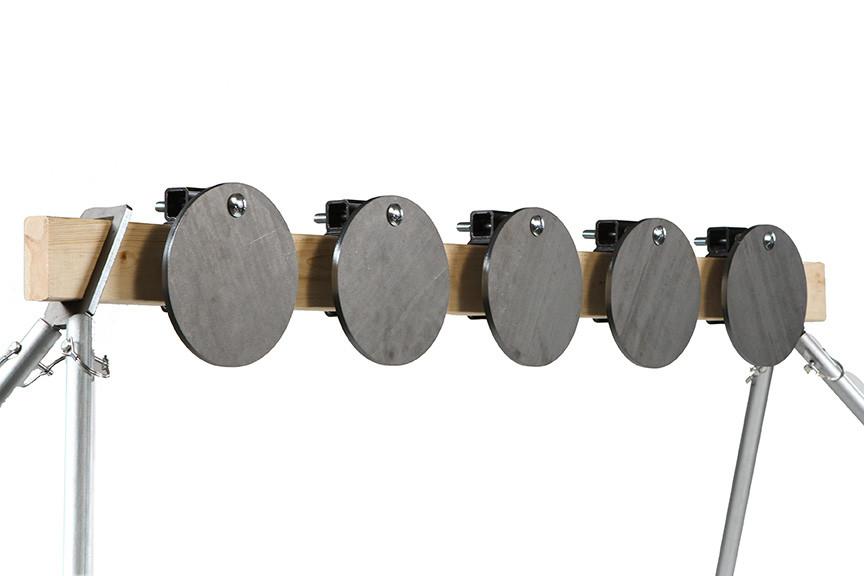 We've picked up three of their most popular offerings for testing (review coming soon)…and so far they rock because their bases are actually good.
No more rocks or extra 2×4's needed.
Their sweet deals are through Cyber Monday.
Cyber Monday only deal: MDT Premier Scope Rings for only $60! Sold as a set and CMM checked to 1.5 millionths of an inch precision, this are some of the best scope rings you can get and by FAR the best at this price point!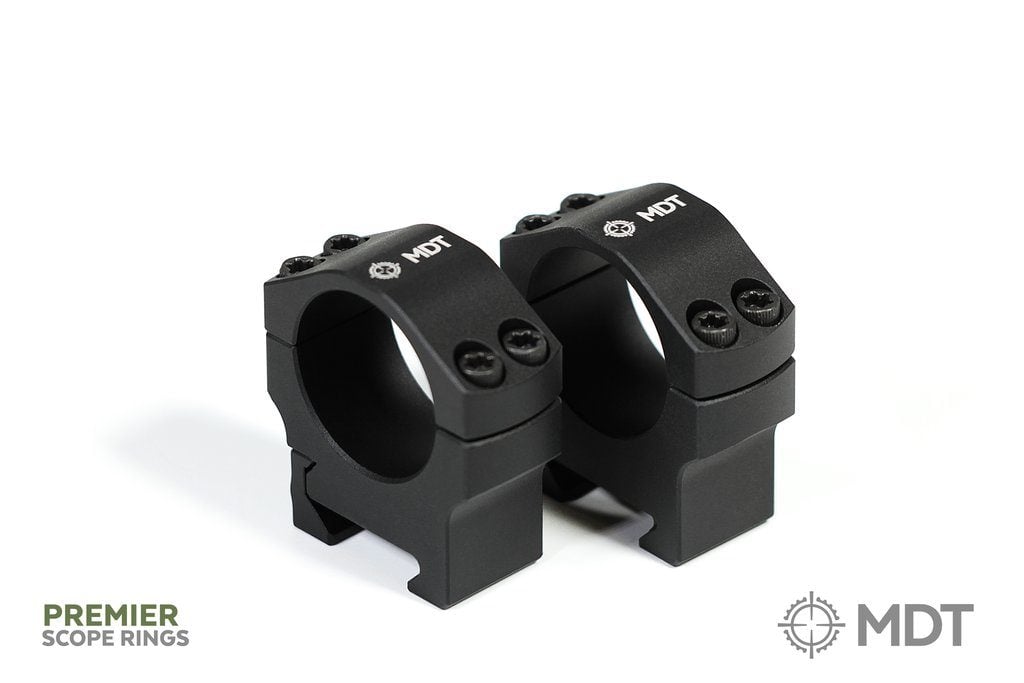 Save 50% off magazines (yes they have AICS patterned mags), 40% off LSS and Tac-21 Chassis, and up to 70% off Factory Seconds!

We've tried out their ESS and LSS-XL chassis in our Review and they are rock solid.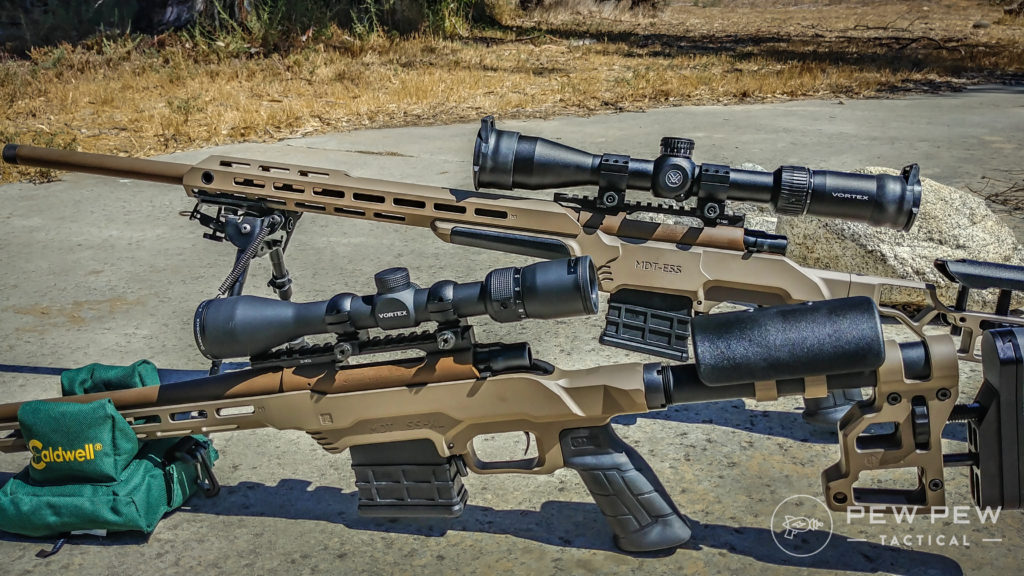 This is a massive sale, if you're looking for a new stock/chassis for a precision rifle – NOW is the time!  Check out all their Black Friday Deals.
Kicked off their Cyber Monday sales, lots of nice deals to be had! My top pick would be the Vortex Diamondback 10×42 Binoculars for only $130!! That's $100 off normal price!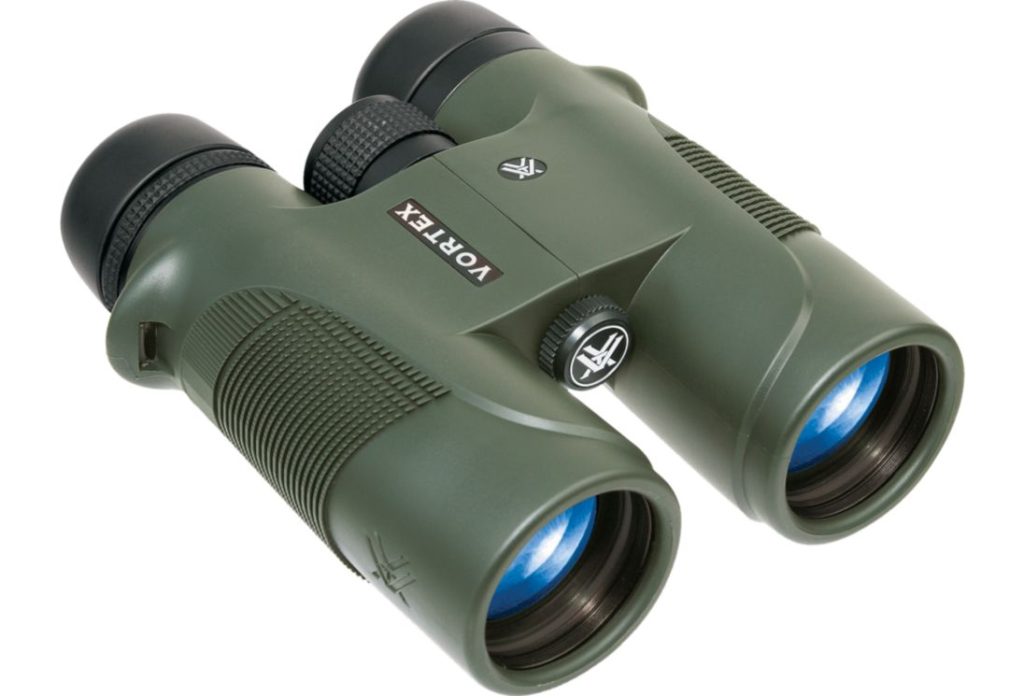 For the hunter in your family, the Garmin eTrex 20x GPS handheld is a great gift to make sure they are able to find their truck at the end of the trip!
They also have a bunch of Remington handguns on sale, from the RM380 ($230) to the R1 1911 ($580).
See the rest of Cabela's Cyber Monday Sales!
Black Friday AND Cyber Monday Sales are still going on!
Use code "BFCYBER" to get 11% off anything you want.  There's also some more specific coupons like "BLNV12" for 12% off night vision gear.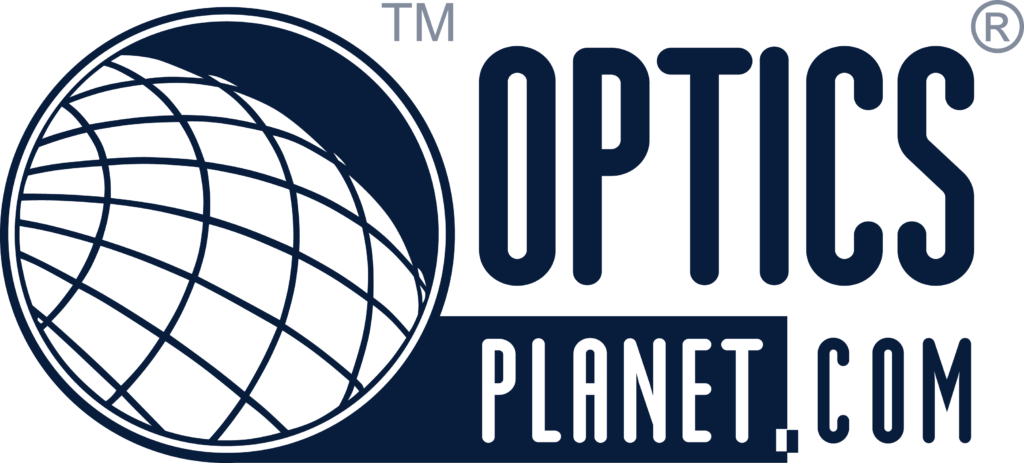 Get SB Tactical SBV Braces for $48!
Vortex Viper HD 15-45 Spotting Scope for $500!
LOTS more great deals going on also.
Check out all of Optics Planet Holiday Sales!
Black Friday Sales still going on this Cyber Monday, get 25% ALL of their Uppers and 20% off SITEWIDE!!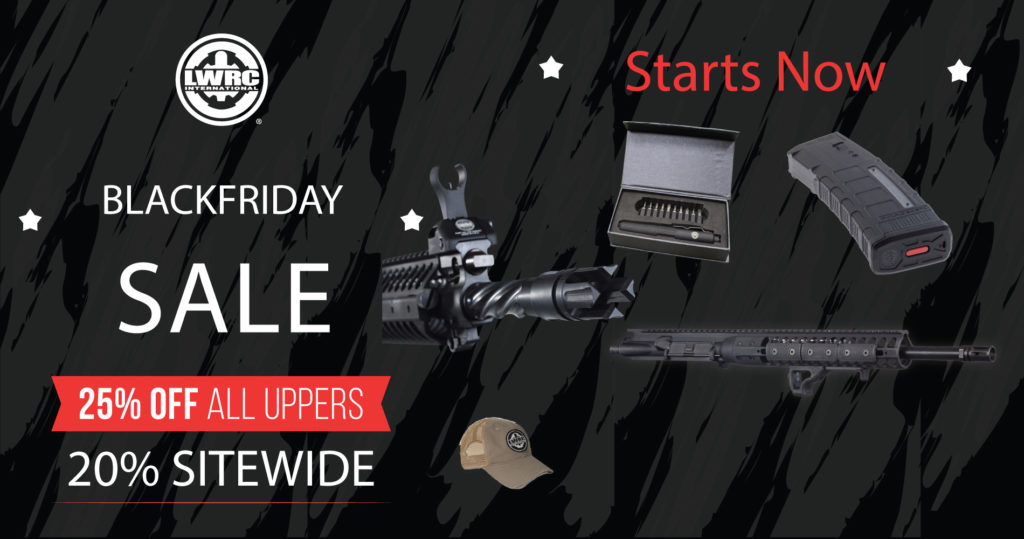 Full Black Friday & Cyber Monday sale now live! Get 50% off all AR500 targets (including hanging target stands!), 30% off sitewide with code "BLACKFRIDAY", and lots of armor and carrier packages on sale too!
One of the best deals they are offering is 50% off Level III+ Armor and Trauma Pad combo!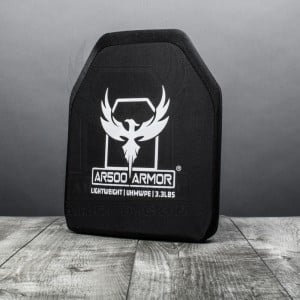 Or if you want a complete and ready to go package – get around 30% off a Fully Loaded Testudo Armor & Carrier Set!
A little confused on levels and different cuts?  We cover all of them in our AR500 Armor Review.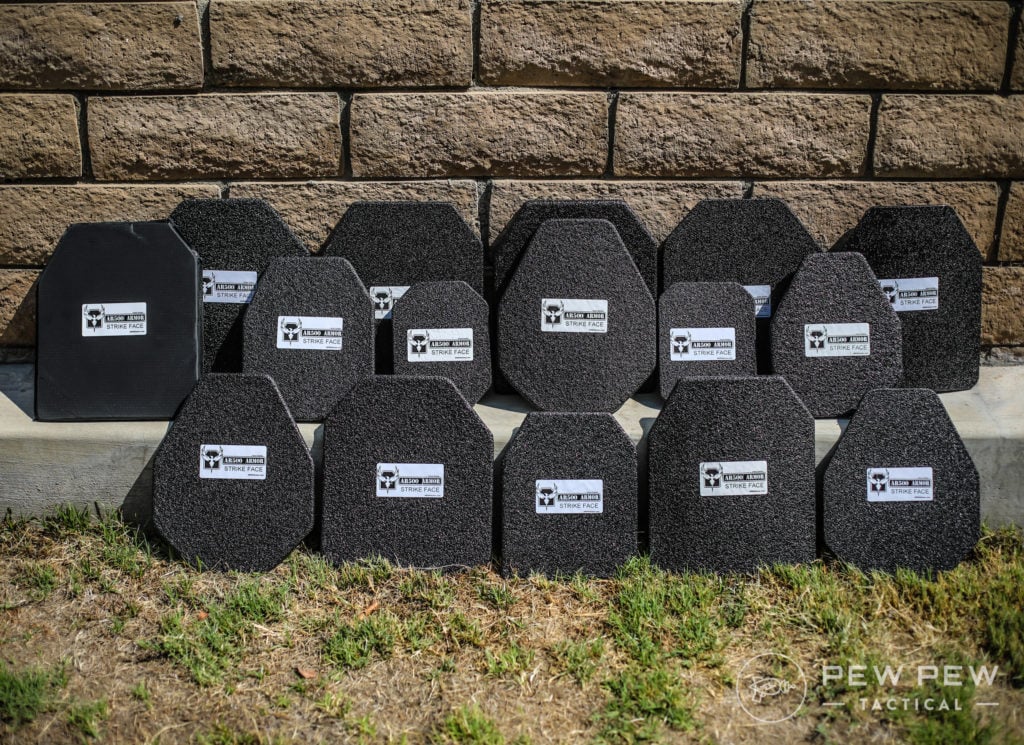 See the rest of their Cyber Monday Sales.
Just a huge sale.
Like, so big.
Can't even start to list all of the things on sale – this list is longer than Santa's!

16% off Vortex, 10% off Leica, MASSIVE Elcan tactical scope sale, Nightforce closeout deals, Zeiss closeout, AND SO MUCH MORE!
Do not miss out on this Vortex Viper PST 6-24×50 EBR-2C Scope for only $650 (SAVE $300!!)
Crossbreed has a Cyber Monday Sale out on their new Reckoning Holster (convertible and multiple ways of adjusting retention) plus their tried and true SuperTucks.
HUGE sale, bigger than Black Friday even! 20% off EVERYTHING and if you order $150 or more the discount increases to 30% off AND free shipping!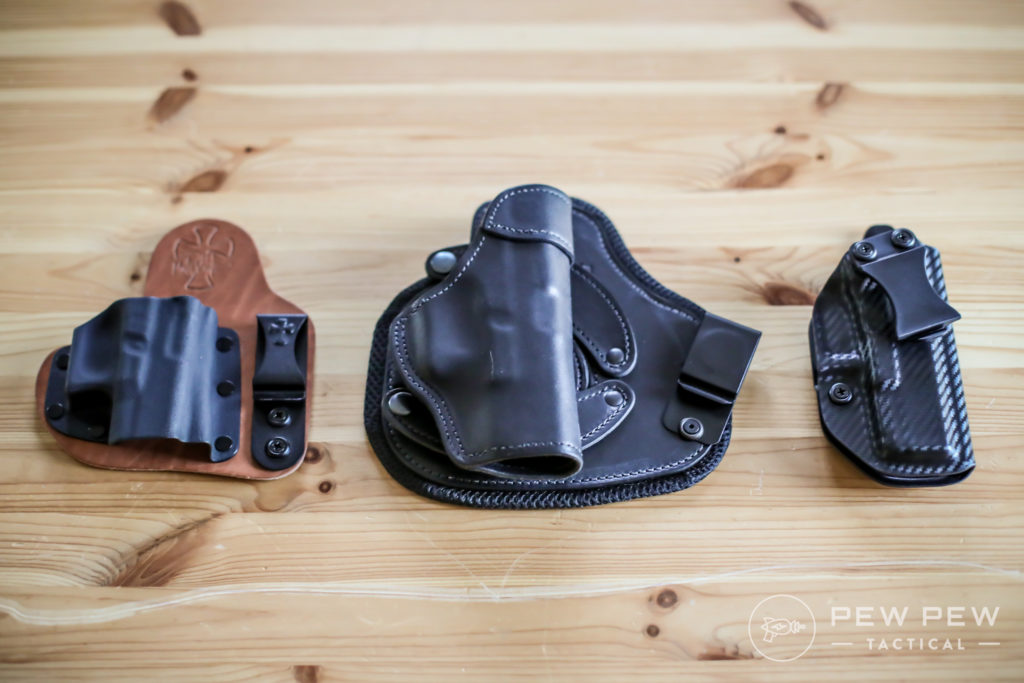 Find out why we love them plus others in our Best Concealed Carry Holsters article.
One of our favorites in our Best Gun Safes article…SecureIt's Agile52 has $100 to $200 off.
Why do we like them?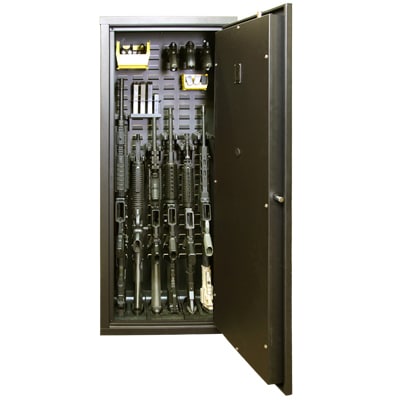 Unlike other safes which are a hassle to install…the Agile comes flat-packed (so you can get it into your room) and all assembly is internal.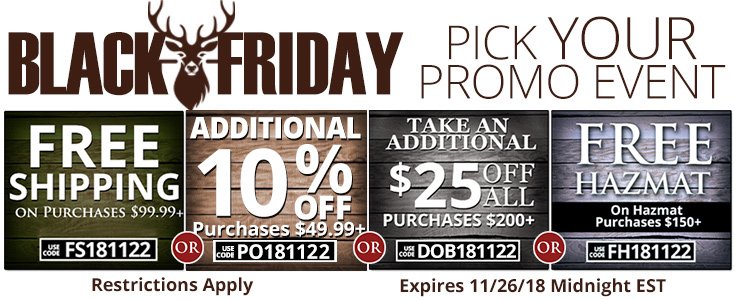 As they stay available…great deals on Federal American Eagle Black ammo.  Get enough to use some of their coupons above…and then the rebate.
Plus some pretty good Leupold deals.
Check out the rest of their Black Friday Deals.
SG has some decent sales on hunting gear and apparel…not too much in terms of specific gun stuff.

Great prices got even better for Cyber Monday – get 20% off SITEWIDE with code "CM20"!
Looking for something different and fun to give this Christmas? Lucky Shot might be your answer! Lots of cool stuff and almost all of it is on sale for Black Friday!
50 Cal Pint Glasses, 30mm A-10 Warthog Bar Set, Wall Art, and more!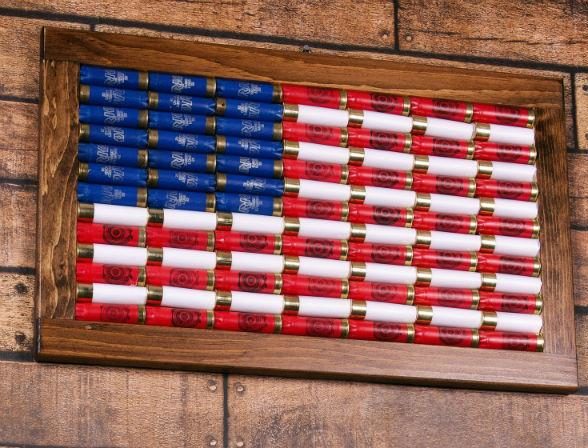 Find all of the Lucky Shot Deals!
They've unleashed their Cyber Monday.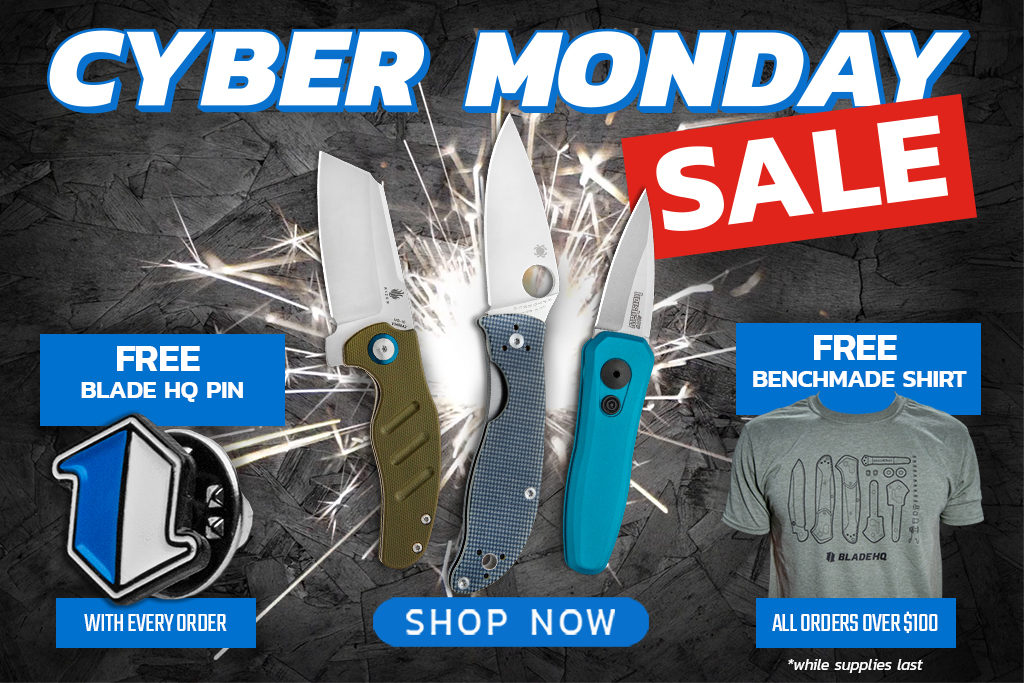 One of the best (and more affordable) deals is their Kershaw Emerson CQC-7 for only $19.99!
No brainer at this price…we're stocking up for Xmas gifts.  It's one of our favorites in Best Tactical Knives.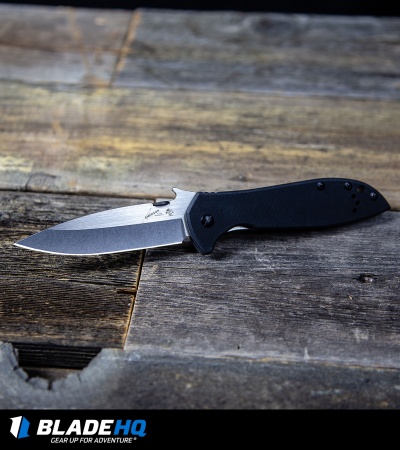 If you're looking for something a little nicer…check out the rest of their Cyber Monday Deals.
Need some mags for all that ammo you got?

Check out Gunmag Warehouse's Black Friday Deals (still up)
Got a little prepper in you?
Wise has some of the best bulk survival food solutions out there.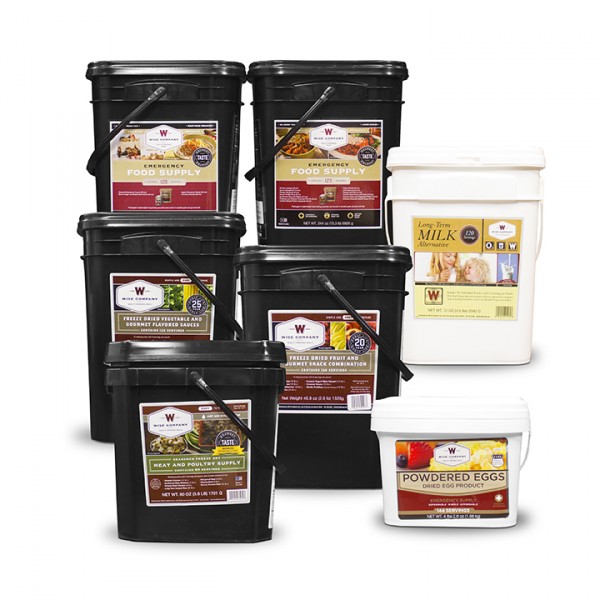 They've been holding out with some ok Pre-Black Friday…but now the real deal is here.  Check out all their Black Friday Sales (still up).
Saving the best for last…though we're a little biased here!
50% off our Gun Noob to Gun Slinger video course which brings it down from $67 to $33.50.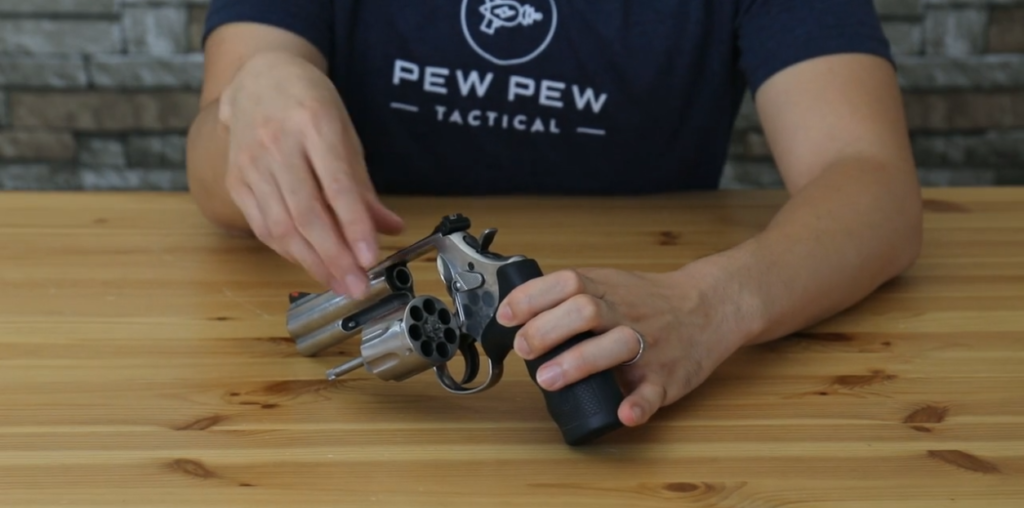 We'll teach you all the important stuff about handguns in ~2 hours…with none of the attitude.  So you'll be comfortable and safe for your first range day!
Several sample videos to watch and a 30-Day Money Back Guarantee (that no one has asked for yet)!  Check it out here.
Parting Shots
Alright, thanks for sticking with us, and happy hunting.
Like I said, we'll be updating this as the sales go on, and be sure to let us know in the comments if you find an awesome deal we haven't mentioned so others can save too.  Thanks, and enjoy your Thanksgiving!
Want to see our favorite guns and gear?  Check out our Editor's Picks.