Do I look forward to SHOT Show every year?
I mean, do I look forward to massive crowds, the terrible Las Vegas smog, the hangovers, the inability to stay hydrated, and the eye pain caused by staring and typing on a small computer?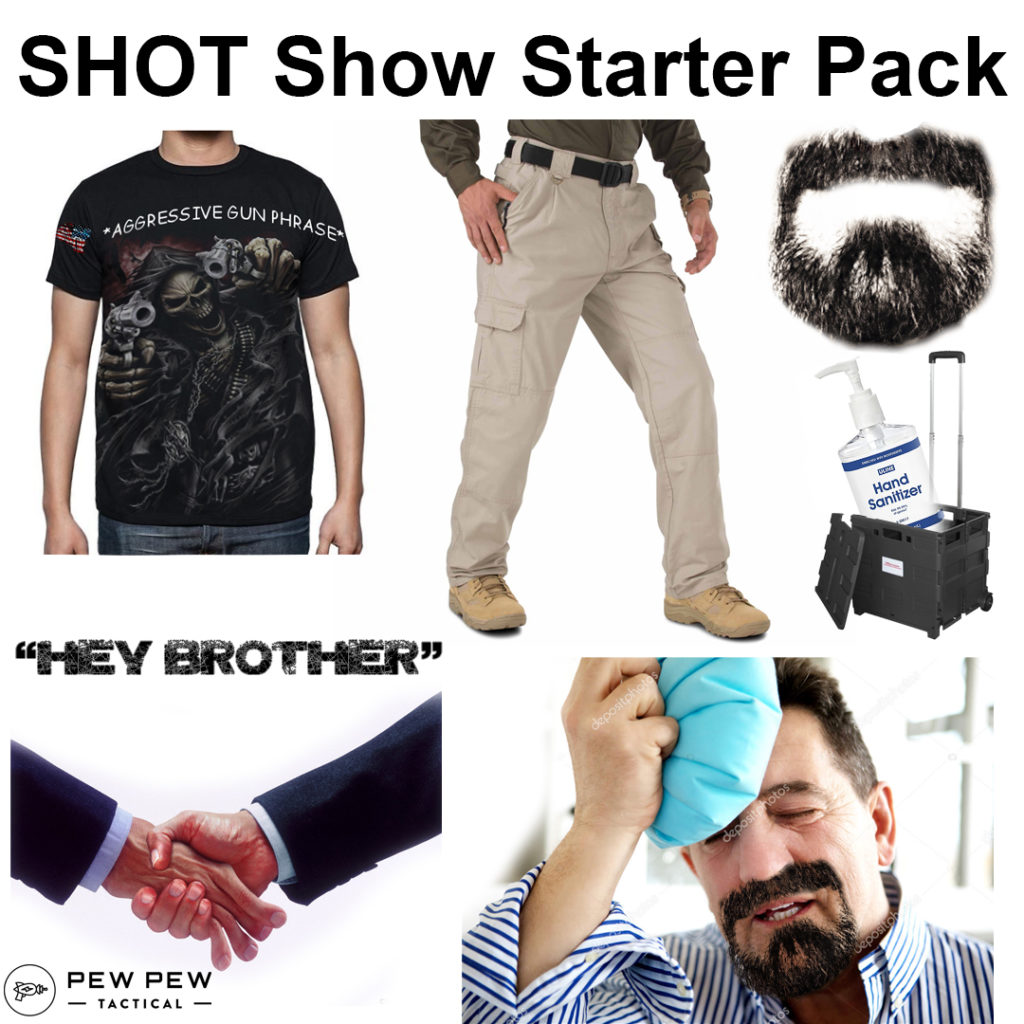 No, but I still look forward to SHOT every year.
Something about it draws me in. It exhausts me, beats me down, but like a pro fighter, I keep coming back.
However, 2021 was…different.
SHOT Show fell under the pressure of a global pandemic. Sadly, but likely smartly, the show was canceled.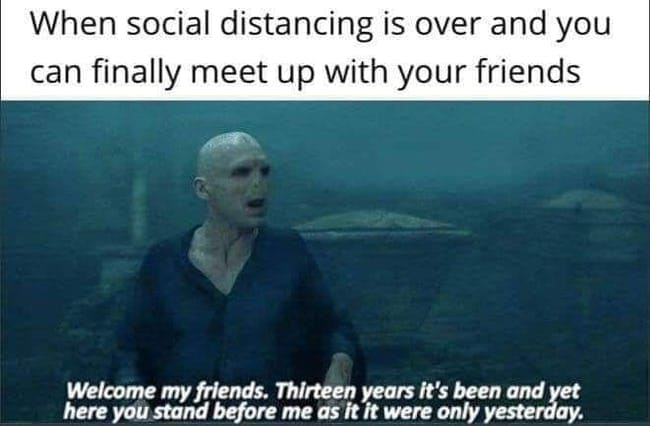 But, that didn't stop the industry from swinging wide and hard into January, tossing out new products like movie theatres toss out bad movies. (*Cough* The Little Things *Cough*)
Admittedly, it's been somewhat unorganized, with some companies doing it right and others slyly adding new products to catalogs with no big announcements.
But that's why I'm here. I did all the work, so you don't have to.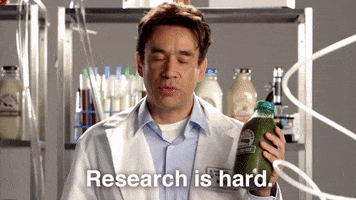 I scoured the internet, looked longingly through catalogs, read dozens of press releases, and found the latest and greatest products that we would have seen at 2021's SHOT Show.
Before we dive in, though, let's clarify what's being covered in this article.
I'm skipping "new" guns that only boast a new finish or camo pattern as their latest feature.
I see these every year and while some of you may need a new color in your life, most people don't think a new finish on a Sig Sauer P229 is what we could call newsworthy.
So, I'm forgoing the little parts swaps, grips, and furniture in favor of BIG changes like all new parts or all-new models.
Unless gun manufacturers made significant differences to the platform, I'm not mentioning them here.
Read on to see what 2021 has in store for guns and gear!
Table of Contents
Loading...
Pistols of SHOT Show
1. SIG P365…but in .380 ACP
Having a little brother is never easy — feeling like you're being replaced by something newer, smaller, and cuter. But that doesn't stop mom and dad, though.
The P365's latest sibling is coming in hot as a .380 ACP.
What's the benefit of a .380 pistol? Well, the .380 round produces less felt recoil.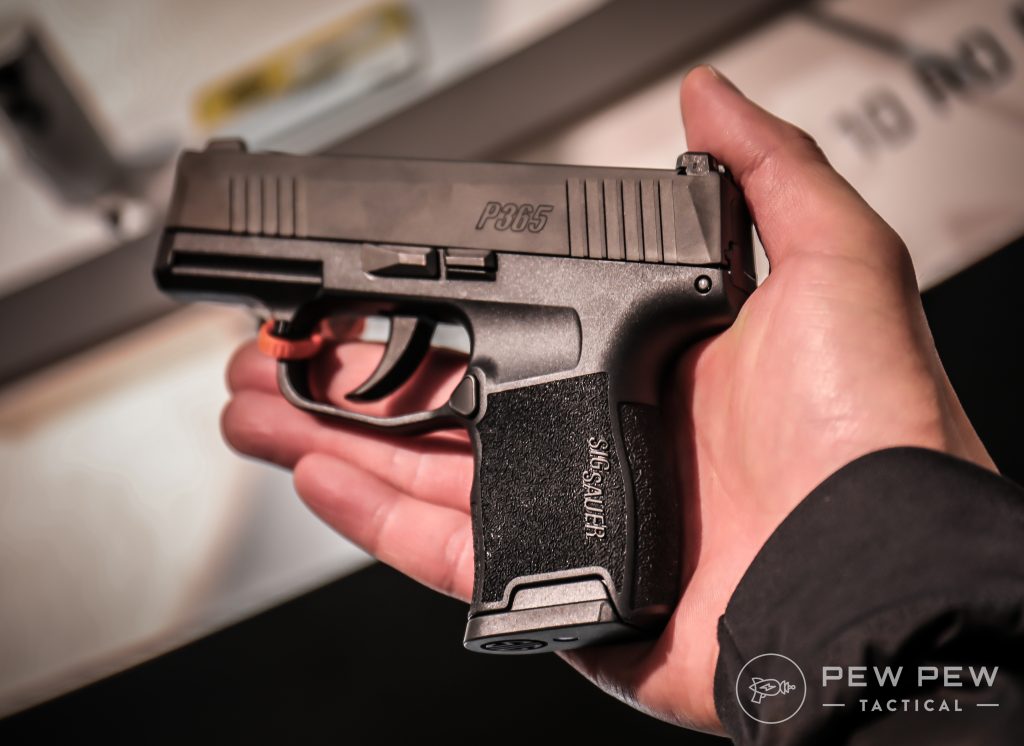 I'm also betting this P365 will be even easier to rack and slightly lighter.
Sig reduced the weight of the slide but kept the same grip module and fire control group.
Converting your standard P365 to a .380 would just take a slide and magazine swap. The magazines still accept 10 rounds of ammo, with 12-rounders also available.
Sig also shimmed the 9mm magazines to accept the slightly shorter .380 ACP round.
2. Sig Sauer X-Carry Legion
The X-Carry series is seemingly a favorite Sig configuration. Sig's Carry model is a full-sized frame with a compact slide. With the Legion series, you get a number of additional features not present on stock guns.
Adorning the X-Carry Legion is a TXG grip module — a tungsten infused module that adds some extra weight to the gun for lighter recoil.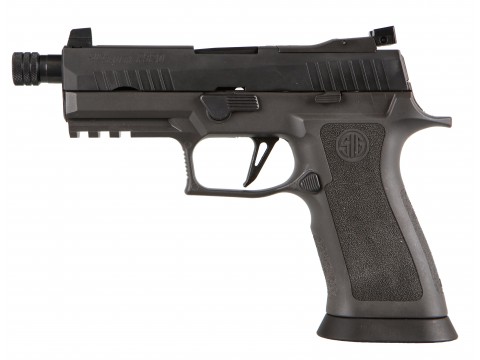 Sig rounds out the features with a skeletonized trigger, adjustable suppressor height night sights, and a threaded barrel.
The threaded barrel is thankfully a ½ x 28 and not the 13.5 LH thread. In other words, attaching muzzle devices and cans will be easier with industry-standard threading.
3. FN 509 LS Edge
The FN 509 LS Edge is one of two installments for the 509 series this year.
Astute readers will remember the 509 was FN's entry into the Modular Handgun Contest by the US Army. While the gun didn't win, it's become a fan favorite.
The FN 509 LS Edge is the Gucci model, so to say.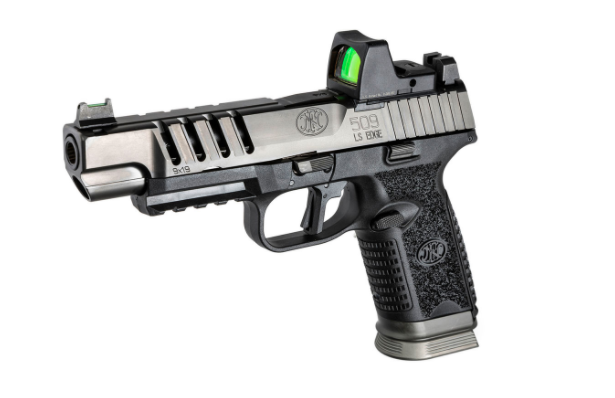 According to FN, it's the result of the input of both world champions and tier-one operators.
The LS Edge model features a 5-inch barrel, along with an optics-ready design, strategic lightening cuts, a flat-faced trigger, and a more aggressive grip texture.
In other words, it's the complete package out of the box.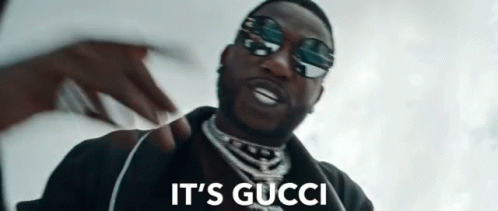 4. FN 509 Compact
The second FN to grace the list is the 509 Compact.
While ultimately less sexy than the LS Edge model, the 509 Compact serves its role as a concealed carry pistol.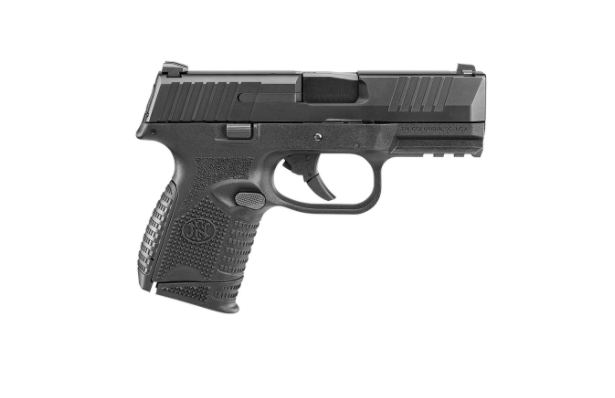 The shorter 3.7-inch barrel and trimmed frame make it much more concealable.
Included is a 12- and 15-round magazine. But you can always shove in a larger FN 509 magazine should you need the extension.
850
at Bass Pro Shops
Prices accurate at time of writing
Prices accurate at time of writing
5. Stoeger STR-9S
Rarely do you see a company come out of the gate like a screaming eagle with a new gun.
Stoeger, traditionally a shotgun company, introduced the STR-9 last year– a promising entry into the pistol realm.
For 2021, they add to the STR-9 series with the STR-9S offers a 9mm pistol that's a cool kid…even though he's the new kid.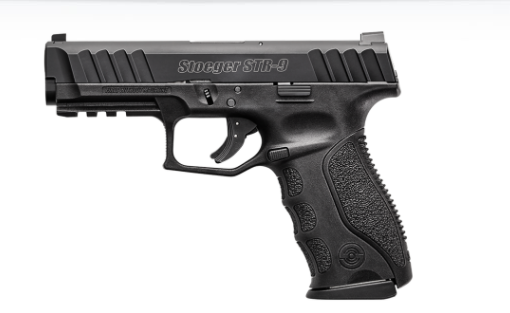 The STR-9S offers a suppressor-ready and optics-ready handgun with a flat-faced trigger, and suppressor height sights. Even better, it ships with three 20-round magazines.
The optic system also accommodates multiple plates. So, feel free to slap on a multitude of optics.
6. Taurus TX-22 Competition
The TX-22 premiered in 2020 and showed Taurus was opting for a new and better direction.
For 2021, the company unveiled the new optics-ready, bull-barrel competition model known as the TX-22 Competition.
So, what's new and notable?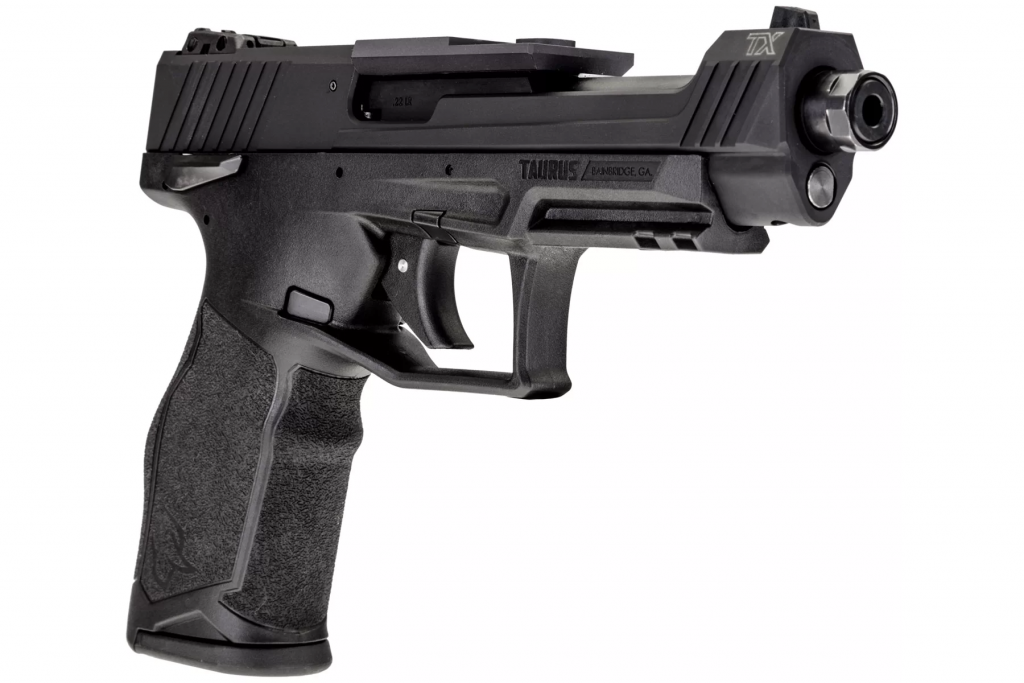 Well, the slide has changed significantly. I assume that's to compensate for the weight of the optic.
Also, the plate system allows for various optic options.
The TX-22 Competition uses the same magazine and frame from the original and will keep the same low price point.
7. Heritage Arms Barkeep
Heritage Arms revolvers go way back and have always been fun and affordable plinkers.
Their latest .22 LR plinker is the Barkeep.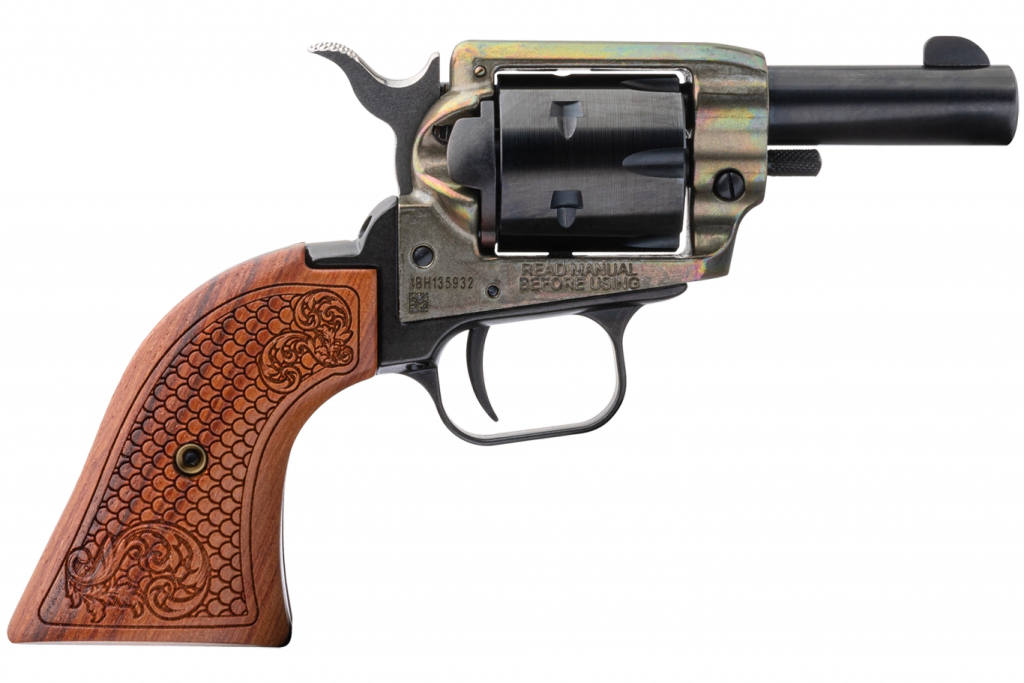 The Barkeep uses the proven action of the Heritage revolvers with a short 3-inch barrel.
Heritage based the Barkeep off the Colt Shopkeeper but minimized the caliber for plinking fun.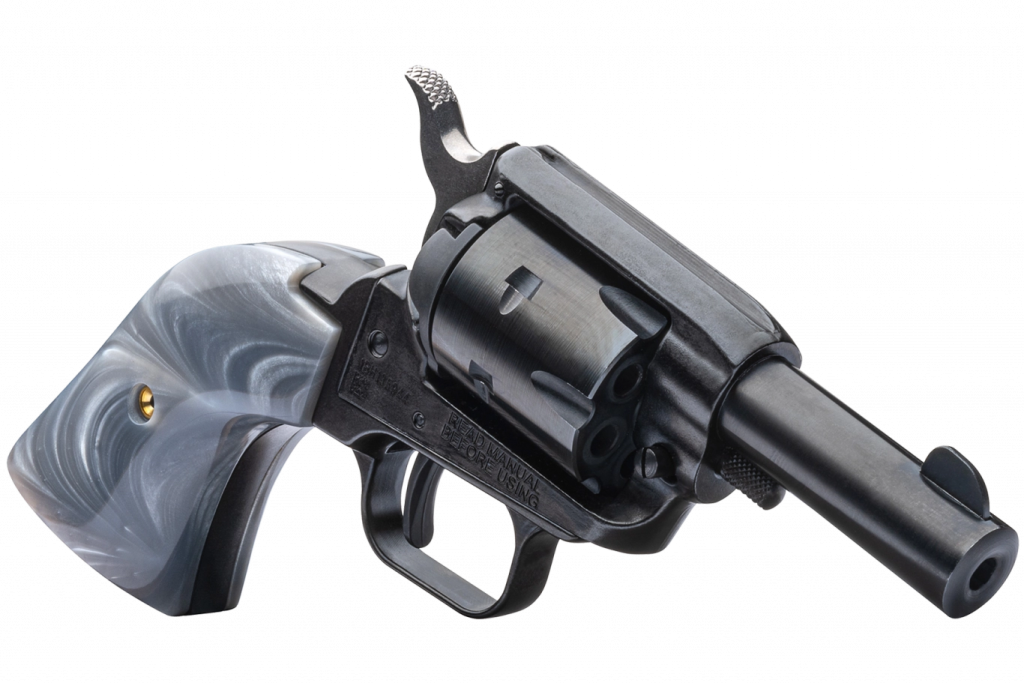 While the gun comes with a 6-round .22 LR cylinder, it is compatible with the Heritage Arms .22 WMR cylinders.
Who doesn't love a shortened cowboy gun?
8. KelTec P50
5.7x28mm took off in 2020 and this year the latest gun in the 5.7 craze is the KelTec P50.
The KelTec P50 looks like it stepped out of a Buck Rogers movie and is what we'd call a large-format pistol.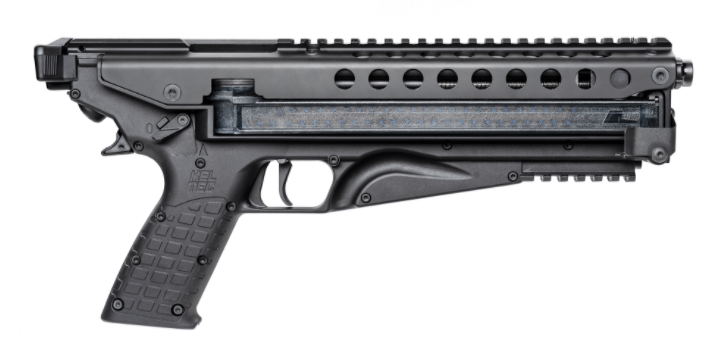 The P50 uses P90 magazines. As a result, the gun opens like a clam to accept them.
This retro-futuristic blaster offers a 9.6-inch barrel and weighs 3.2-pounds.
Certainly, it's a bizarre gun. But, honestly, probably the gun I want to shoot most.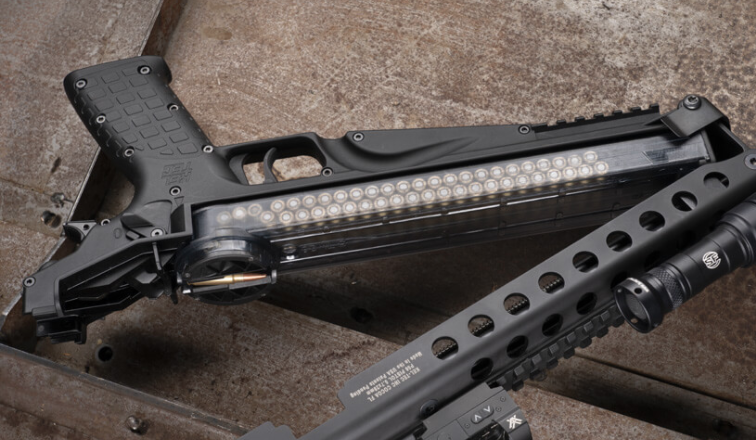 9. Springfield Armory Ronin 10mm
In a world of fancy 1911s, the Ronin stood apart. Offering good looks, and a well-designed, simplistic platform, this 1911's price was excellent.
In short, it was a success! So successful that Springfield brings a new caliber to the Ronin – 10mm.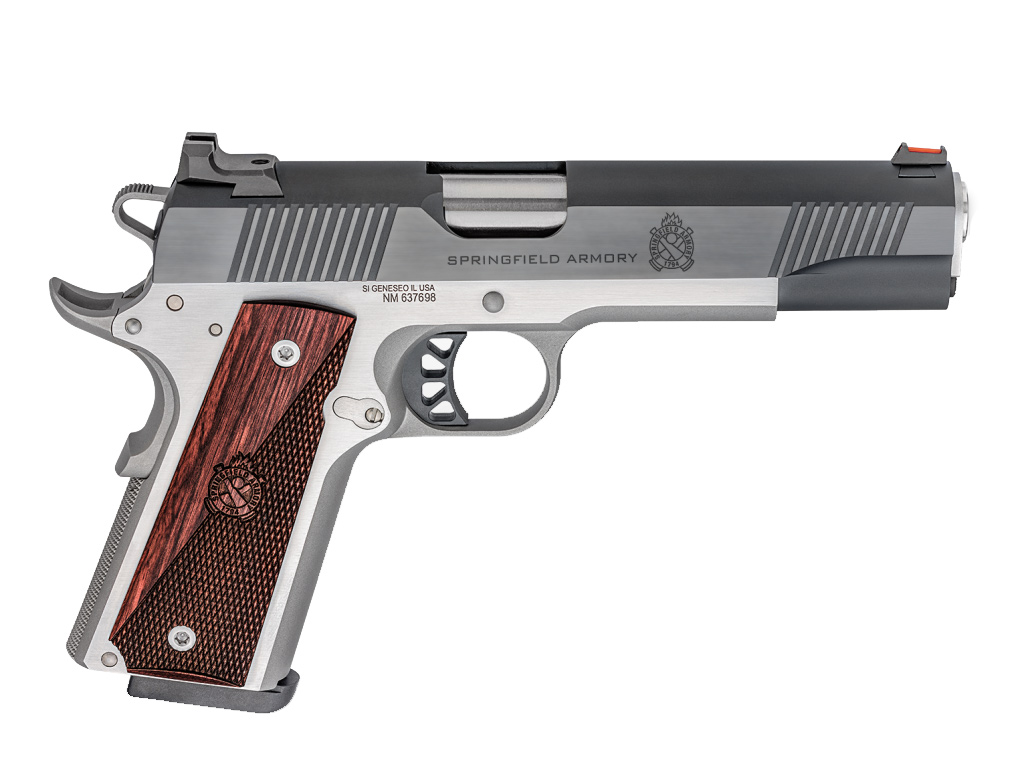 I'm just going to say it — 10mm is the best millimeter. And now it's in a combat-sized and carry-oriented 1911 at a great price point.
10. ZEV Octane P365 and P365XL
Wanna spend $1,300 on an Sig P365? Well, now you can.
ZEV and Sig Sauer teamed up for the most Gucci P365 and P365XL there could ever possibly be.
Both are optics ready BUT do not require removal of the rear sight to utilize an optic.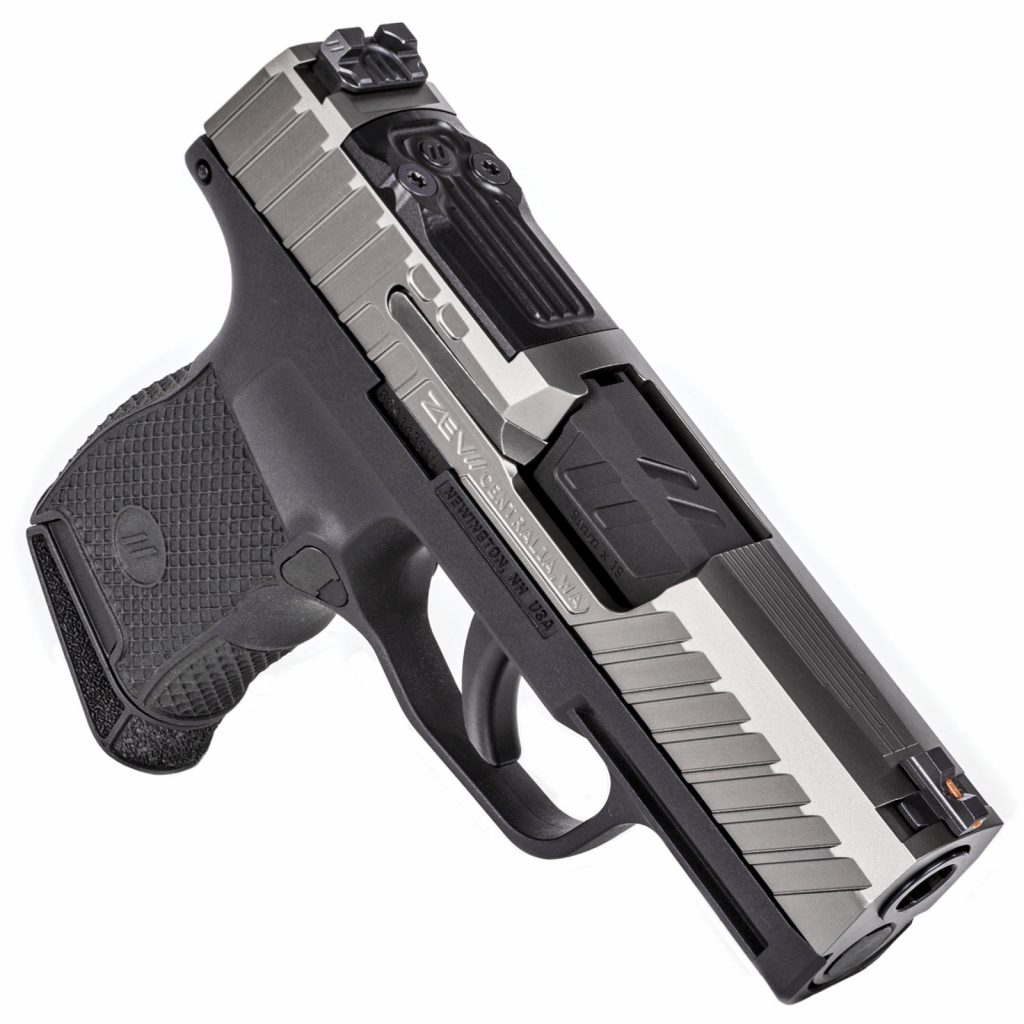 Both the ZEV Octane P365 and P365XL models will see a Zev flat-faced trigger, an aggressively designed grip module, a lightened slide, and Zev's Pro-Grade barrel.
Gucci is as Gucci does.
Rifles of SHOT SHOW
1. Savage Arms Impulse
Bolt actions are cool, but they've never had much appeal to me, up until Savage showed the Impulse.
The Savage Arms Impulse is a straight-pull bolt action rifle that feeds from a box magazine. And it comes in a variety of configurations and calibers.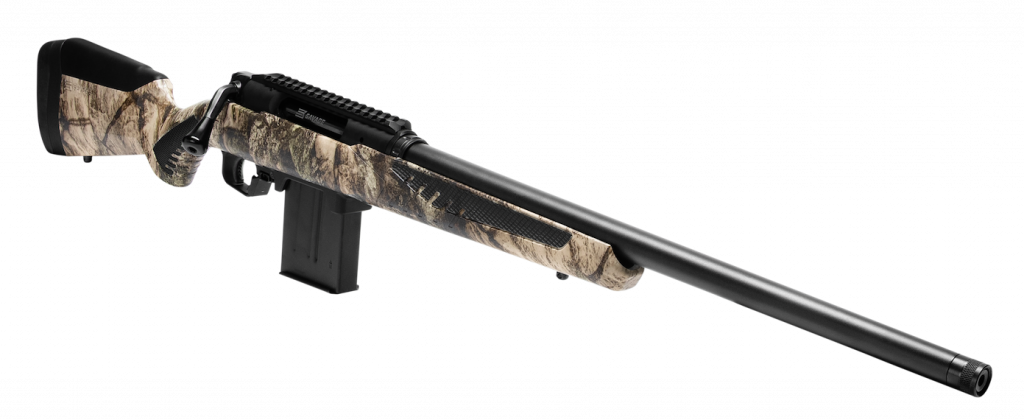 This includes calibers like .22-250 up to .300 Win Mag.
The Impulse is one sweet rifle that makes use of a somewhat forgotten bolt action system.
2. Henry Arms
Henry Arms is changing things up with a slew of updates! In fact, 29 of their firearms will see some newness, including rifles and shotguns.
Henry famously designed its rifles to work by loading via the top tube. However, we all love side gates.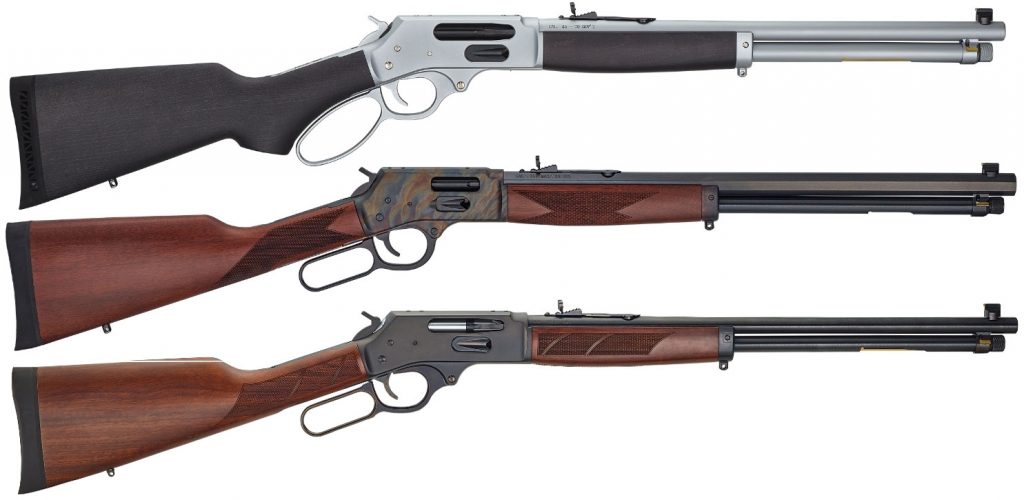 New Henry rifle and shotguns will come outfitted with both loading gates and the familiar Henry loading tubes.
Personally, I'm a big fan of the loading gate and like having the tube to unload.
A combination of the two makes for an excellent gun.
3. Winchester Wildcat SR
The Winchester Wildcat SR is a suppressor-ready, semi-auto .22 LR rifle.
It's super lightweight and handy for pest removal.
Using a box magazine, it brings a reliable rotary function and incorporates a last round bolt hold open.

The new Wildcat is ultra-sleek and slim with an optics-ready design and numerous ambidextrous features unavailable on most rimfire rifles.
Plus, did I mentioned its suppressor ready? I love that.
220
at Sportsman's Warehouse
Prices accurate at time of writing
Prices accurate at time of writing
4. LMT New Zealand Reference Rifle
Lewis Machine and Tool, aka LMT, recently won a major contract with the New Zealand military for rifles.
LMT has now made that rifle available to you, to me, and any other American who wants it.

The New Zealand Reference Rifle is built on the MARS-L ambi-lower and sports a bayonet lug, a quad rail, a Surefire Warcomp, and all sorts of awesome add-ons and accessories.
It looks like a sweet rifle and is one of the few ARs I'm excited about!
Shotguns of SHOT Show
1. Armscor VR82
The Armscor VR series of shotguns is a fantastic example of well-made, affordable, and reliable box-fed, semi-auto shotguns.
VR series guns have traditionally been 12-gauge guns, but the VR82 bucks tradition with its 20-gauge chambering.
To be honest, the VR80 was my favorite VR series gun, so I'm pleased they chose it for the 20-gauge variant.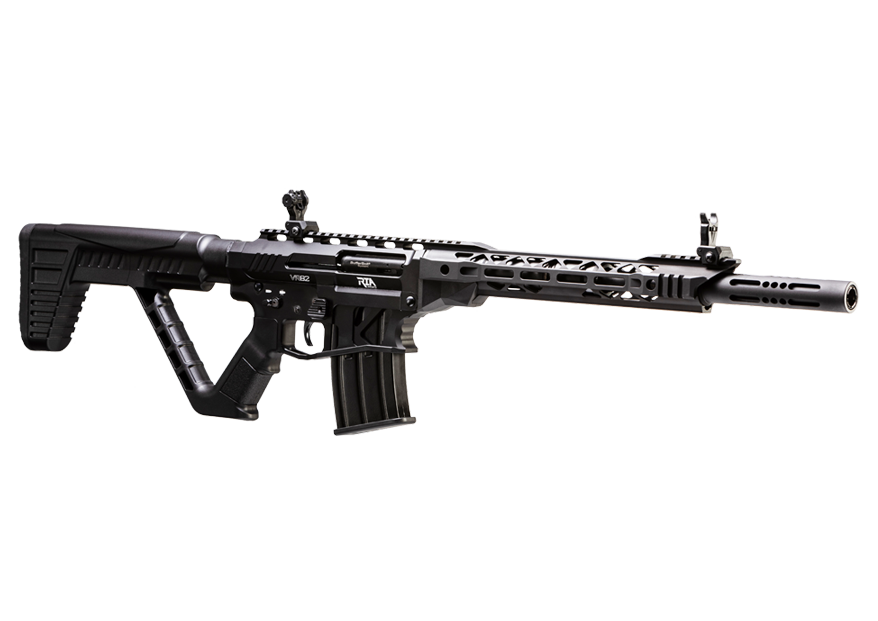 The VR82 will be available with 5-, 10-, and 20-round magazines and will provide a superbly soft shooting experience.
At almost a pound lighter than the VR80 and packed with the same ambidextrous controls and modern AR-like modularity, it'll be a shotgun to watch.
670
at Rainier Arms
Prices accurate at time of writing
Prices accurate at time of writing
2. Armscor All Generations Shotguns
Armscor's All Generations offer a family of .410, 20-gauge, and 12-gauge pump-action shotguns with various barrel lengths and purposes.
The All Generations name comes from the stock design.
The stock uses removable spacers a la Magpul style to fit the gun to smaller shooters.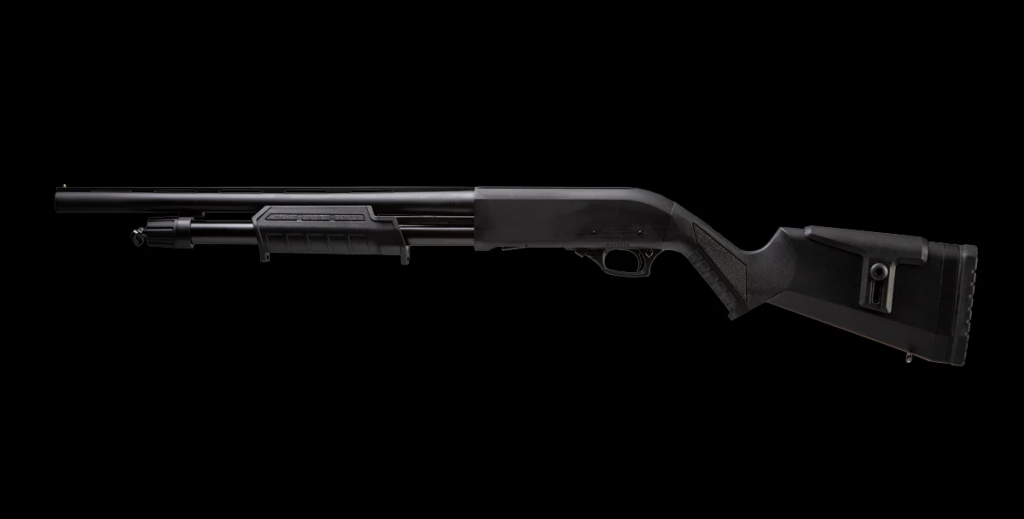 These shotguns are designed for home defense, competition, and hunting use.
At $299, they promise to be a fun budget blaster.
3. Mossberg International Gold Reserve
Mossberg International serves as an importer of various shotguns, including trap, skeet, and sporting over and unders.
Traditionally the Silver Reserve was Mossberg's go-to, but the new Gold Reserve is packing more features at near the same affordable price point.

The Gold Reserve models offer ejectors, polished blue barrels, and Grade A satin black walnut stocks. All come with five choke tubes.
12-gauge, 20-gauge, and .410 variants will be available.
4. TriStar Bristol
TriStar is well-known for affordable shotguns that traditionally come in semi-autos, pump-actions, and over-unders. Now, we are getting the company's first side-by-side shotgun.
This double-barrel blaster is a good-looking piece sporting Turkish Walnut stocks, blued barrels, and a single selective trigger.

The Bristol is available in 12-, 20-, and 28-gauge, as well as .410 bore.
If it's anything like TriStar's previous shotguns, it will offer a lot of gun for the money.
Optics and Accessories
1. Aimpoint CompM5b
The Aimpoint CompM5b is the first red dot to incorporate a built-in, range-compensating turret system.
Users twist the elevation turret to a specific setting to dial in automatic ballistic compensation to the red dot.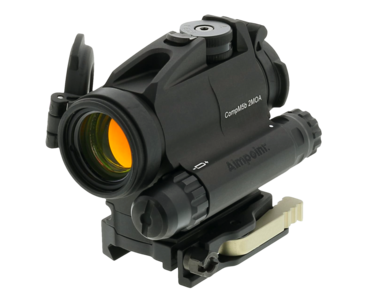 Aimpoint released the CompM5b for professional use last year with the 5.56 version, but this year they are releasing the optic to the general public. You'll have the choice of the 5.56 variant, .308, or .300 Blackout option.
2. Leupold Deltapoint Micro
The Deltapoint Micro is a super small red dot optic designed for handguns.
This ultra-compact red dot adds hardly any bulk to your gun and utilizes a normal front sight. But it requires the rear sight to be removed.

The Deltapoint Micro has received good reviews so far, and it's something I'm reserving judgment for until I get my hands on it.
It could be the next best thing in handgun red dots.
3. Brownells Match Precision Optic (MPO) 1-8x24mm Riflescope
Brownells went from selling goods to making them. Like some form of gun-based Amazon, Brownells is constantly expanding.
And now they're diving into optics with a new LPVO that is 1-8X with a 24mm objective lens.
This second focal plane scope is made in Japan and comes with an MRAD reticle.
It's currently available for pre-order.
Brownells has made some great stuff, and I think their optics ought to be up to par.
800
at Brownells
Prices accurate at time of writing
Prices accurate at time of writing
4. Primary Arms Micro Prisms
As a fan of Prism optics, the new Micro Prisms from Primary Arms have caught my eye.
Mimicking the size of compact red dots, these Micro Prisms are coming in 1x and 3x varieties.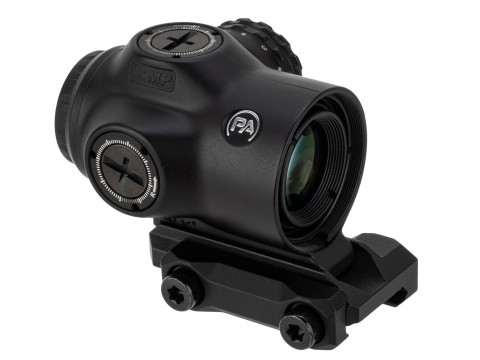 They will utilize a variety of ACSS reticles, including what seems to be a new 9mm option.
On top of that, they will offer a truly modular mounting system unseen in the world of prism optics.
5. Streamlight TLR 7 SUB
The TLR 7 sub is the latest in weapon lights designed for subcompact firearms.
Streamlight's TLR 7 SUB offers superior performance to the TLR6, the Olight Mini Valkyrie, and the Surefire XSC.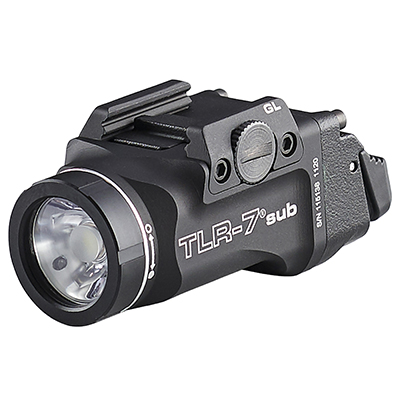 It packs 500 lumens and 5,000 candelas to provide a bright but tiny and lightweight light source.
127
at LA Police Gear
Prices accurate at time of writing
Prices accurate at time of writing
6. Zeta6 J-PAK
The Zeta6 J-PAK redefines the Speed Strip by making it smaller, quicker, and able to hold up to 10 rounds.
These simple reloading tools are perfect for those who carry the snub nose daily.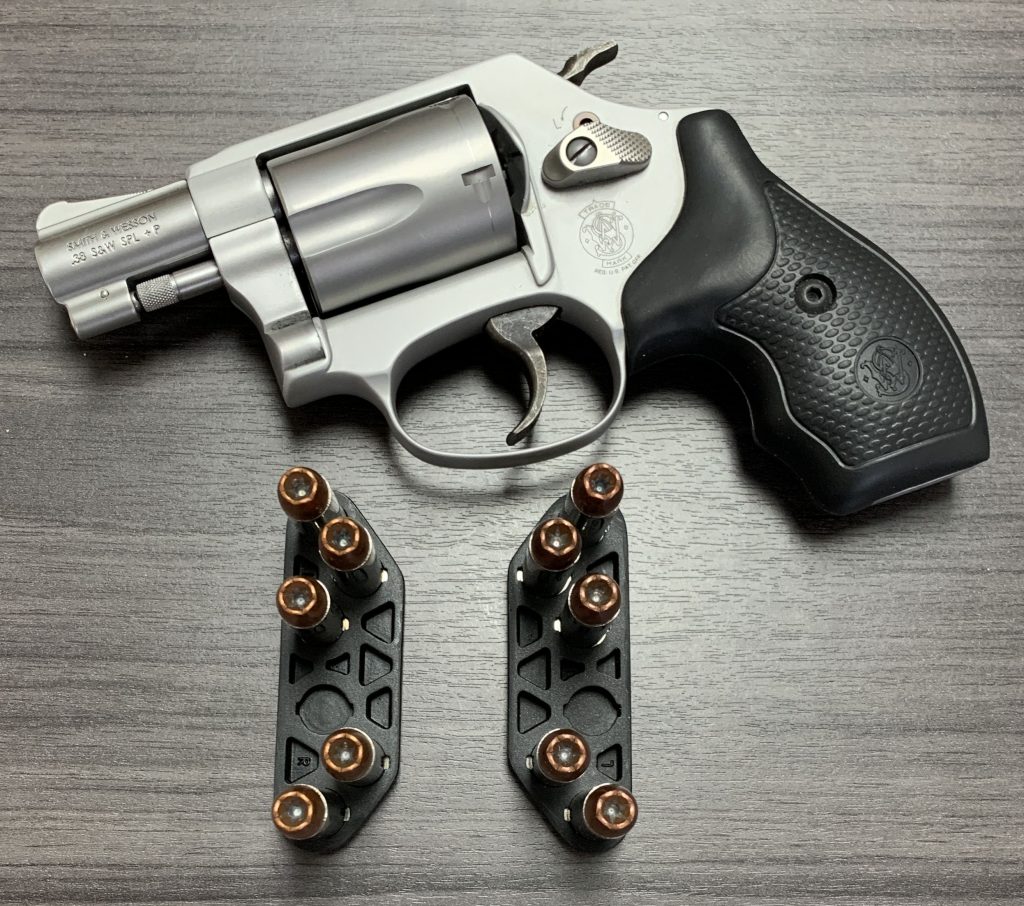 Magpul Bonanza
Magpul is getting their own section because the madmen running the show released so many new products.
…Including one we've all been waiting for, and no, it's not the Magpul waffle maker.
1. FDC/FDP (The Folding Guns)
Remember like a decade ago when Magpul showed off that sweet folding SMG and then never produced it?
Well, now Magpul has partnered with ZEV to finally make it happen.
However, we won't be getting an SMG. Instead, we're getting a large-format pistol or an SBR (depending on the route you want to take) the FDP and FDC.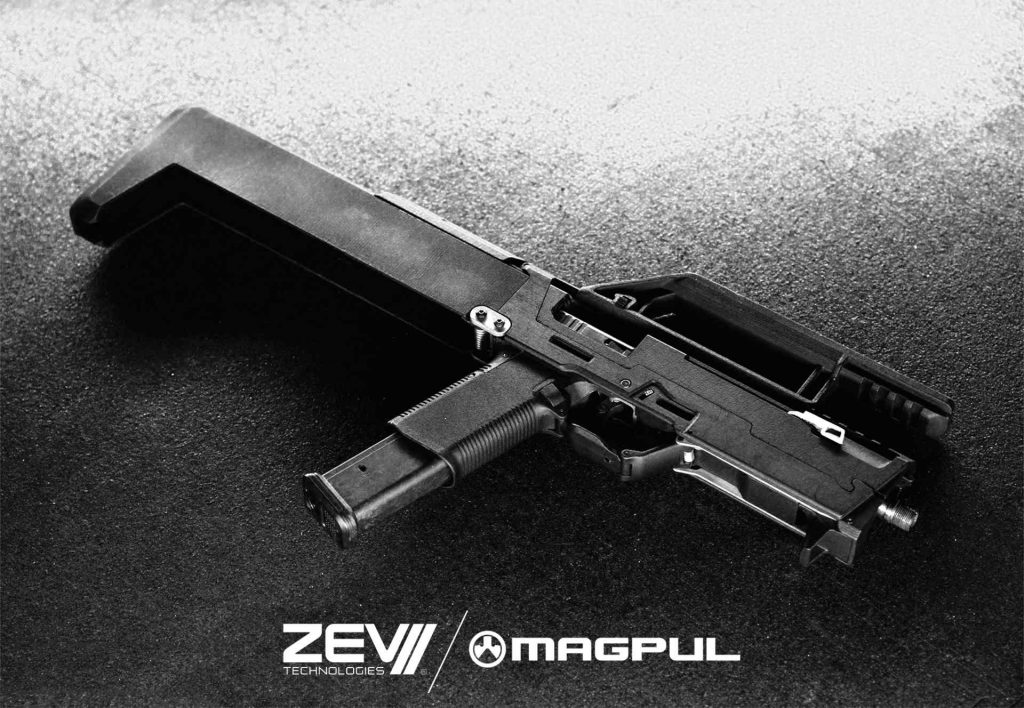 This folding gun takes Glock mags and is based both on Magpul's original design and ZEV's ultra-modular OZ9 pistol.
The combination will produce a pistol and a kit to make an SBR.
The SBR has been shown, but we are still seemingly left in the dark regarding what the pistol variant will look like…
2. MP5 Love
Last year Magpul showed us the new Glock and CZ Scorpion D50 drums, and this year they are delivering an MP5 variant.
The MP5 is a favorite PCC, SBR, and pistol for many people, including John McClane and every other 80s hero.
Good to see it get some drum love.
On top of that, Magpul is releasing the MP BSL arm brace.
This collapsing, PDW style arm brace is designed to make shooting your bulky pistol a bit easier while maintaining that classic MP5 style.
3. Magpul PRS Lite
The Magpul PRS stock is a well-beloved stock with lots of adjustments for precision shooters.
It's no surprise then, that the PRS Lite gives the same support and adjustments but at about half the weight of the original. Weighing in at 18.2-ounces, the PRS Lite comes in three colors — black, FDE, and OD Green.
4. Magpul MOE K2-XL Grip
Big hand boys like me will appreciate the new MOE K2-XL Grip.
Why?
Well, it's 25% larger than the old model. That means more for us to grab onto!
The extra-large vertical grip comes in three colors – black, FDE, OD Green.
5. MBUS 3
The new MBUS 3 sights reduce weight and size, as well as overall profile.
Yet, they remain standard AR height. Magic!
With four color options – black, FDE, OD Green, and Stealth Gray – the MBUS 3 sights are made from impact-resistant polymer.
Not to mention, these sights incorporate the same features we all know and love from the standard MBUS and MBUS Pro.
6. Rigger EDC Knife
Magpul has released a knife or two in the past as limited collector items at sky-high prices.
The popularity of these limited-edition knives has made them a standard item in Magpul's catalog.
The Rigger EDC brings a clear anodized aluminum frame to knife fans. Offering an open length of 7.6-inches and a closed length resting at 4.5-inches, total blade length measures 3.4-inches.
7. PMAG 20 .300 Blackout and PMAG 10/30
The PMAG 300 Blackout magazines are optimized for…
You guessed it, .300 Blackout rounds.
This magazine makes for reliable feeding in harsh conditions. And Magpul has shrunk it to accommodate the lower profile 20-round capacity.
If you live in a ban state and want to make Karens clutch their pearls, then 10/30 mags are for you.
These mags are 10-rounders in the body of a 30-round mag.
Besides the pearl-clutching, they are also compatible with most magazine pouches, easier to reload with, and are the standard size an AR magazine should be.
8. QR Rail Grabber
Designed to make bipod use a tad more accommodating, the QR Rail Grabber is perfect if you need a mounting solution for your Magpul Bipod.
It's compact, user-adjustable, and introduces a quick-release plate with a wide range of compatibility of bipods that use the A.R.M.S. 17S style footprint.
Conclusion
From Magpul MP5 goods to new guns from FN, Savage, and Winchester, SHOT Show 2021 wasn't a total bust — despite being an at-home affair.
I'll admit scouring the floor of SHOT for new products is a lot more fun than scouring the internet, and seemingly better organized.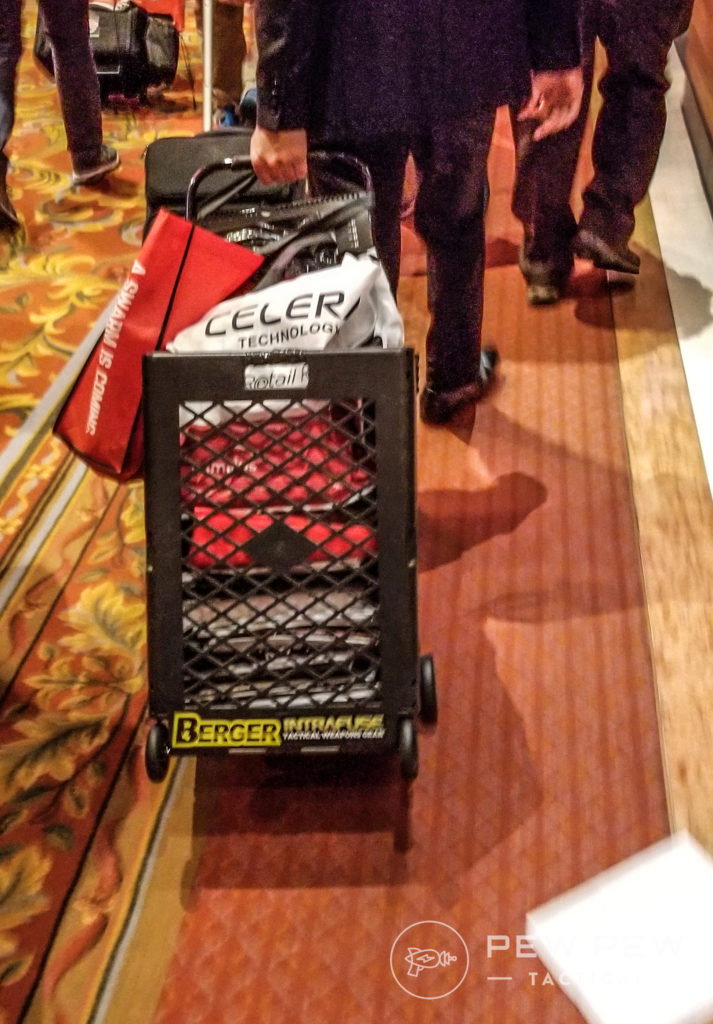 Hopefully, by this time next year, I'll be home from SHOT 2022 and reporting on the glory of Las Vegas.
Is there anything I missed? What do you think of the products? Let me know in the comments below. Want to reminisce about SHOT Shows of years past? Check out our highlights of 2020 and 2019.