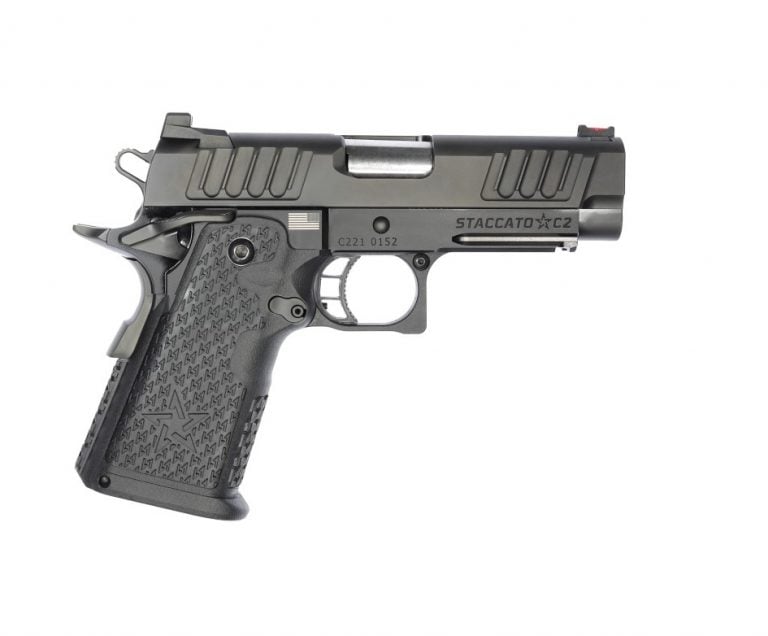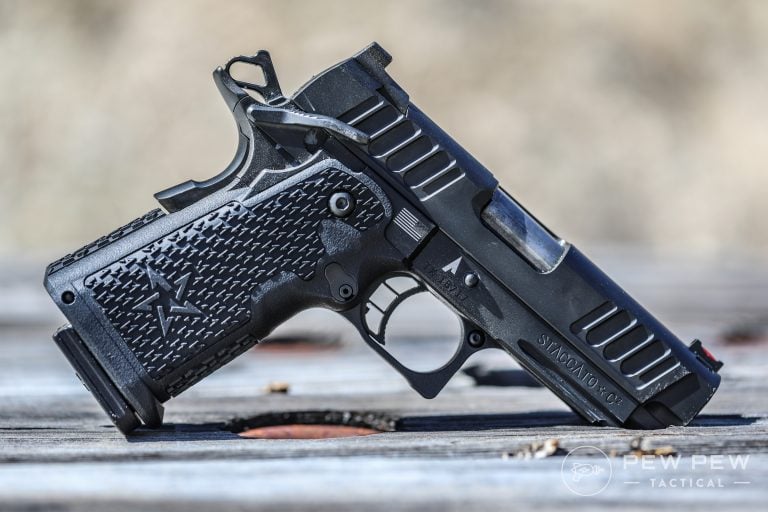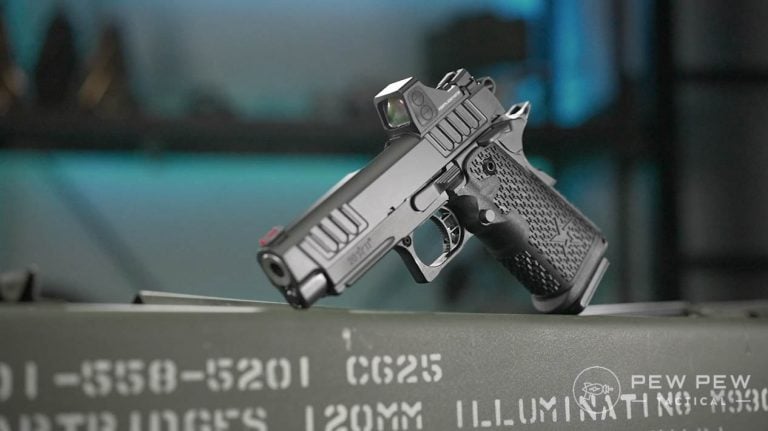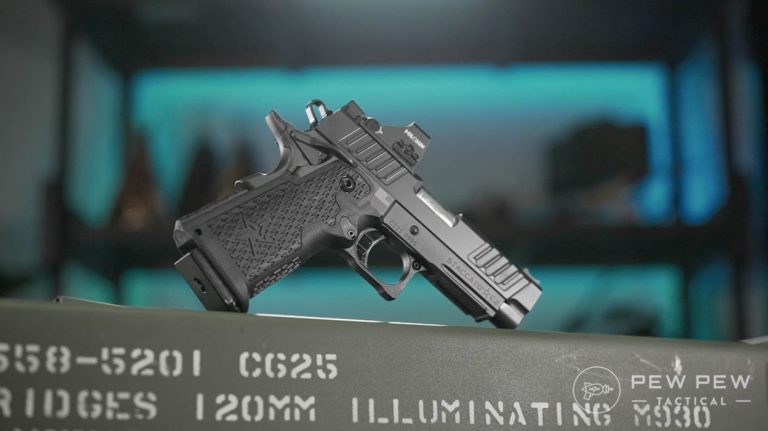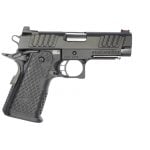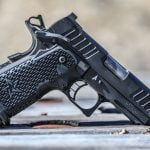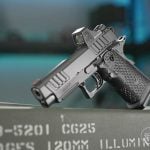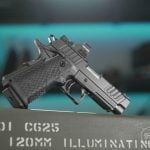 Exceptional accuracy

Great trigger

Minimal recoil
High MSRP

Mags are spendy
Editor's Note:
The Staccato C2 redefines the concept of a concealed carry gun by providing full-sized accuracy, handling, and shooting characteristics in a smaller package. The match-grade bull barrel, 16-round capacity, and Recoil Master System ensure that you have everything you need to engage targets from point-blank out to 100 yards with ease. Durability and reliability are also hallmarks of the C2, as evidenced by its growing popularity with law enforcement across the country.
Read full review
Staccato C2 For Sale - Compare Prices
Staccato C2 Specs
Barrel Length
3.9in / 4.5in
Staccato C2 Features

3.9-inch bull barrel

3 16-round magazines

4-4.5 pound trigger

Dawson precision sights, fiber optic front

Recoil Master System
By The Numbers - Staccato C2
Accuracy
For a compact pistol, the C2 is almost a pocket sniper rifle.
Reliability
With the current generation of 2011 magazines, these guns run well. Note that Staccato recommends against using steel case ammo.
Customization
These guns come with an accessory rail, and optional optics-ready and threaded barrel versions are available too. Grip modules can be changed thanks to the 2011's modular design.
Ergonomics
The controls are placed very well, but the grip is blocky by nature and some users may find the grip texture too aggressive.
Overall
Hands-On Reviews & Related Post
Staccato C2 Variations & Comparables
final verdict
"The C and C2 continue Staccato's commitment to performance-driven handguns. Offering smooth shooting and an out-of-the-box appeal, they won over this 1911 skeptic. The price of admission for all this high-end stuff comes in high, though. Staccato's base model C sits right around $1,700, and the optics-ready C2 reaches up to about $2,300. But if you get a chance to fire any of their guns, I think you'll probably begin to understand the performance that comes along with that price tag." – John Currie
Community reviews
There are no reviews for this product yet.
Add your own rating and help other Pew Pew users pick the right guns