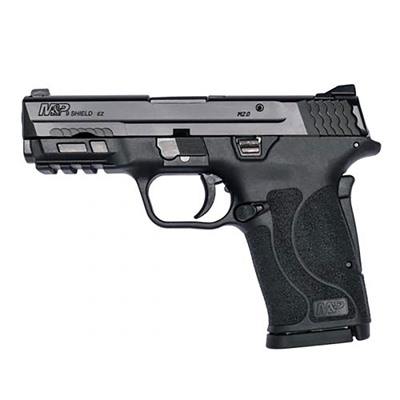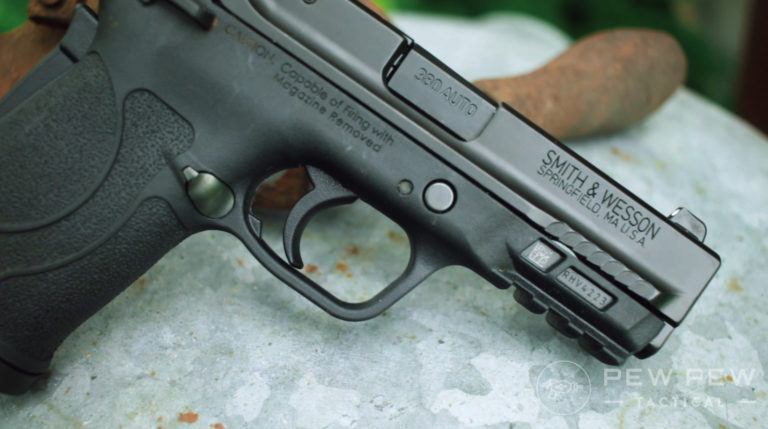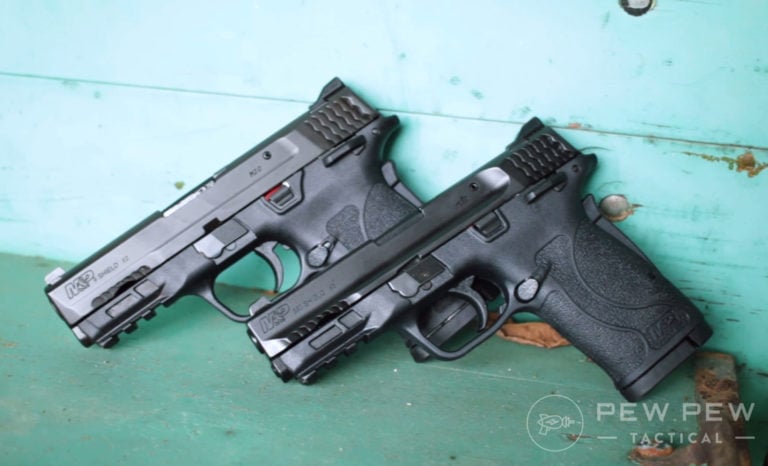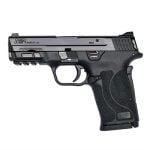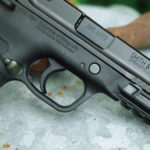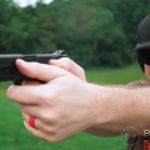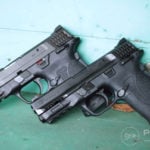 Soft shooting

Easy to rack slide

Good ergonomics
Very little customization

Slide lock release doesn't feel great
Editor's Note:
"The Smith & Wesson Shield EZ is a great gun for those that need a little help in the racking department. The slide rides smoothly on the rails, making it easy to load a round in the chamber. Ergonomics are pretty good, except for the slide release which is just okay. Overall, it's a soft and smooth shooter — perfect for those with hand difficulties, new shooters, or older shooters."
Read full review
Product Details
Magazine Capacity
8+1-Round
Magazine Included
2 x 8-Round
Product Features

8+1 capacity

Safety optional

Easy to rack
Product Description
The M&P9 Shield EZ pistol joins the Shield family in the M&P lineup with an 8+1 round capacity and a 3.67-inch barrel. It also offers white-dot front and adjustable white-dot rear sights and a light trigger. Its weight rests at 23 ounces.
Smith & Wesson M&P9 Shield EZ For Sale - Compare Prices
By The Numbers
Accuracy
Puts rounds where you want them
Reliability
No issues to report
Customization
Not a lot in terms of customizing
Ergonomics
Feels good in the hand
Overall
Hands-On Reviews & Related Post
Smith & Wesson M&P9 Shield EZ Variations & Comparables
final verdict
"If you want the softest shooting, easiest to rack handgun on the market, look no further than the Smith & Wesson Shield EZ line. This gun offers a much easier slide racking compared to regular concealed carry guns. Reliability is top-notch, along with high marks for ergonomics, accuracy, and value. The marketing wasn't kidding when they named this the EZ line. It actually delivers in each respect, and you can tell the designers went out of their way to make sure that it did. So for us, a big thumbs up."
Community reviews
There are no reviews for this product yet.
Add your own rating and help other Pew Pew users pick the right guns