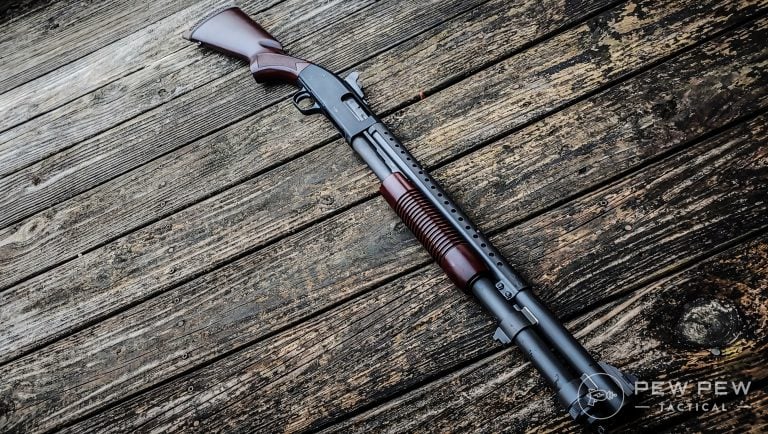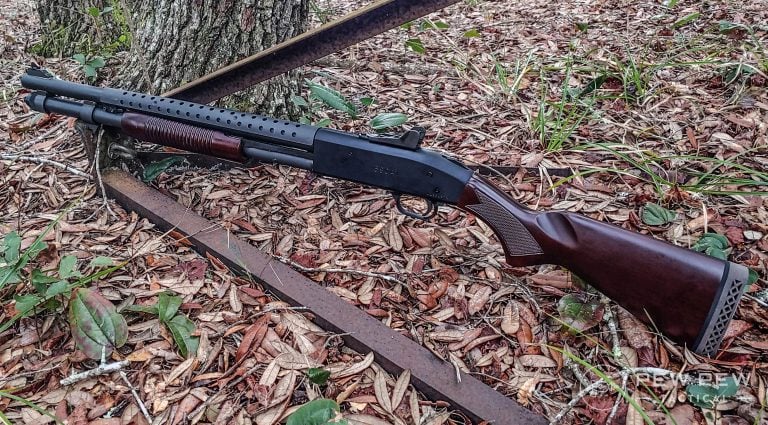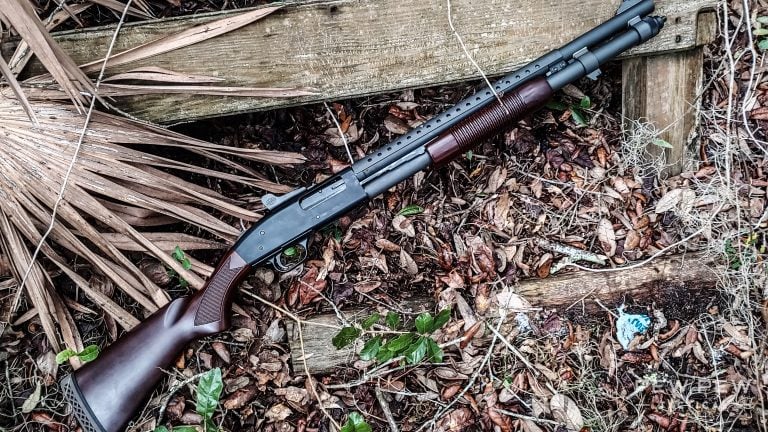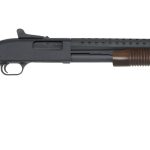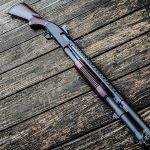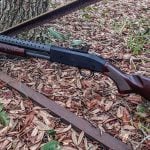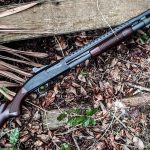 4.5
Awesome retro styling

Unmatched durability and reliability

Wide aftermarket
Price tag

Heavier than a standard 590
Editor's Note:
The Mossberg 590A1 retrograde takes one of the most durable and proven shotguns in the world and dresses it up to the nines. Classic style walnut furniture gives this workhorse shotgun an old-school appeal without sacrificing any of its ability to tackle any job.
Read full review
Product Description
A thick-walled barrel, resistant parkerized finish, metal trigger guard, and beefed-up internals make the 590A1 Retrograde ready for anything. Sprinkle in some classic dark walnut furniture, and you end up with a great-looking shotgun that gives off that retro police vibe.
Mossberg 590A1 Retrograde For Sale - Compare Prices
Mossberg 590A1 Retrograde Specs
Magazine Included
Tubular Magazine
Mossberg 590A1 Retrograde Features

8-round capacity

Thick-walled barrel

All metal trigger guard

Sturdier internals

Quick change barrel

Bayonet lug

Ambidextrous safety

Retro walnut furniture
By The Numbers - Mossberg 590A1 Retrograde
Accuracy
A fixed cylinder bore choke and 20" barrel limit the ability of this gun somewhat, but it patterns well.
Reliability
Possibly the most durable and reliable pump-action shotgun ever made.
Customization
There is plenty of aftermarket for the 590A1, like most of Mossberg's offerings.
Ergonomics
A long length-of-pull might turn off some smaller shooters.
Overall
Hands-On Reviews & Related Post
Mossberg 590A1 Retrograde Variations & Comparables
5

VIEW DETAILS
Tracing its roots back to the respected and venerable Mossberg 500, the 590A1 keeps the core of what makes the 500-series of shotguns so great and makes it even better. The U.S. military put out a request for a more durable pump-action shotgun that could stand up to the rigors of hard field use, and the 590A1 was born. Mossberg responded by adding a tough parkerized finish,  all metal trigger guard, thick-walled barrel, and stronger internals. It is an intuitive and easy to use pump-gun, but it is a bit on the heavy side due to the aforementioned features. The extra weight helps tame the harsh recoil of the 12 gauge round, making the shooting experience a little more pleasant. The ambidextrous tang safety makes the gun easy for all users to operate the gun. Its wide aftermarket also allows you to tailor the gun to your specific wants and needs. While the 590A1 isn't the smoothest or lightest shotgun out there, it is an absolute tank, and you'd be hard pressed to find any firearm that will last as long and take as much punishment.
Read More
final verdict
"Mossberg's Retrograde series brings back a degree of class to the modern tactical shotgun. Ditching plastic furniture for a classy wood look, the Retrograde reminds us of the beauty of shotguns but doesn't leave out the reliability. Yeah, the 590A1 is a bit pricey compared to other Retrograde models, but it's worth it. You won't be disappointed with this in your gun safe." – Travis Pike
Community reviews
There are no reviews for this product yet.
Add your own rating and help other Pew Pew users pick the right guns