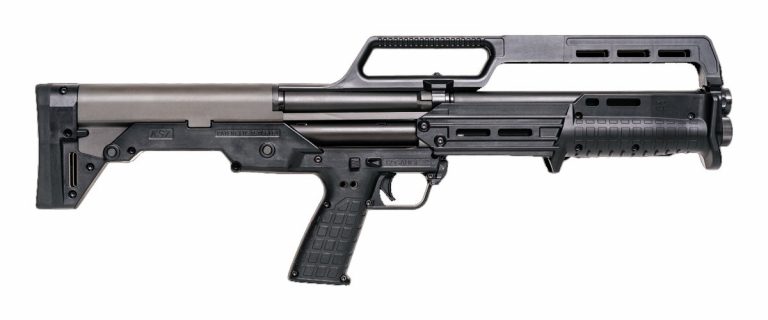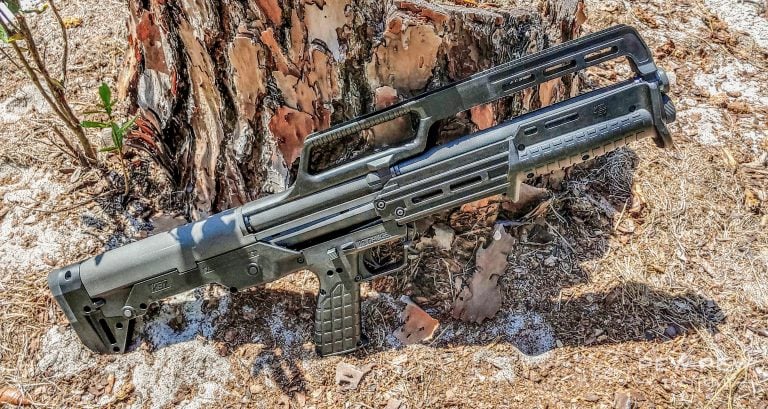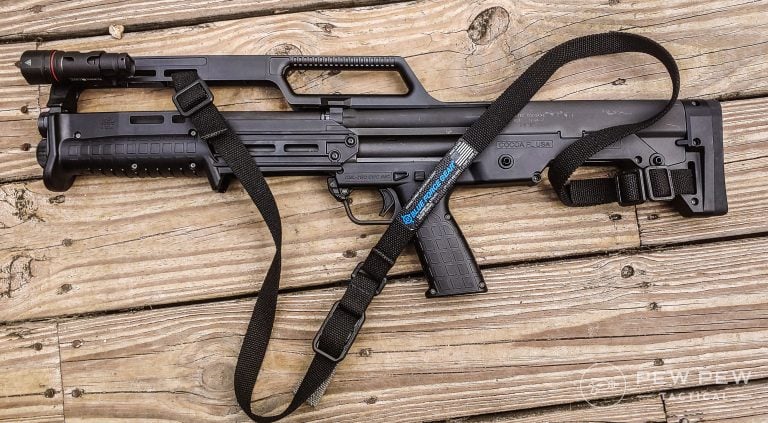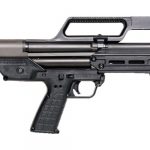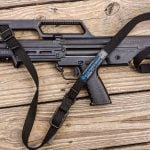 4
Short overall length

Very light ~ 5.9lbs
Harsher recoil

Limited customization
Editor's Note:
The KelTec KS7 utilizes a bullpup configuration to give users an 18.5-inch barrel while keeping an astonishingly short 26.1-inch overall length. Capacity remains a solid 7+1 despite how short this shotgun is, and at 5.9 pounds, it feels as light as it looks. The KS7 is a great option for home defense or any other roles that may require a compact, but controllable shotgun.
Read full review
KelTec KS7 For Sale - Compare Prices
KelTec KS7 Specs
Magazine Capacity
7+1 rds
KelTec KS7 Features

18.5-inch barrel

7+1 capacity or 6+1 (3-inch shells)

3-inch chamber

Carry handle

Bullpup design

Modified choke tube

Fiber optic front sight, adjustable rear sight
By The Numbers - KelTec KS7
Accuracy
It gets perfect marks for use with buck and birdshot, but it's not great with slugs.
Reliability
It's a pump-action shotgun. It's hard to screw up to be honest.
Customization
There is some stuff out there, but very little so far, as the gun is rather new.
Ergonomics
Everything about the gun is well placed and easily accessible. The controls are completely ambidextrous, and that's a nice touch. The only downside is trying to load the gun in a tactical manner.
Overall
Hands-On Reviews & Related Post
KelTec KS7 Variations & Comparables
KelTec KS7 Upgrades & Accessories
final verdict
"The KelTec KS7 is a great little bullpup shotgun, and it takes all the features that would typically require a tax stamp and makes it available to everyone. The KS7 is light and short, smaller than a TAC 14 or a Shockwave, and you get a stock and a much more shootable weapon. KelTec has surprised me with the KS7, and I'm curious to see what they do next." – Travis Pike
Community reviews
There are no reviews for this product yet.
Add your own rating and help other Pew Pew users pick the right guns