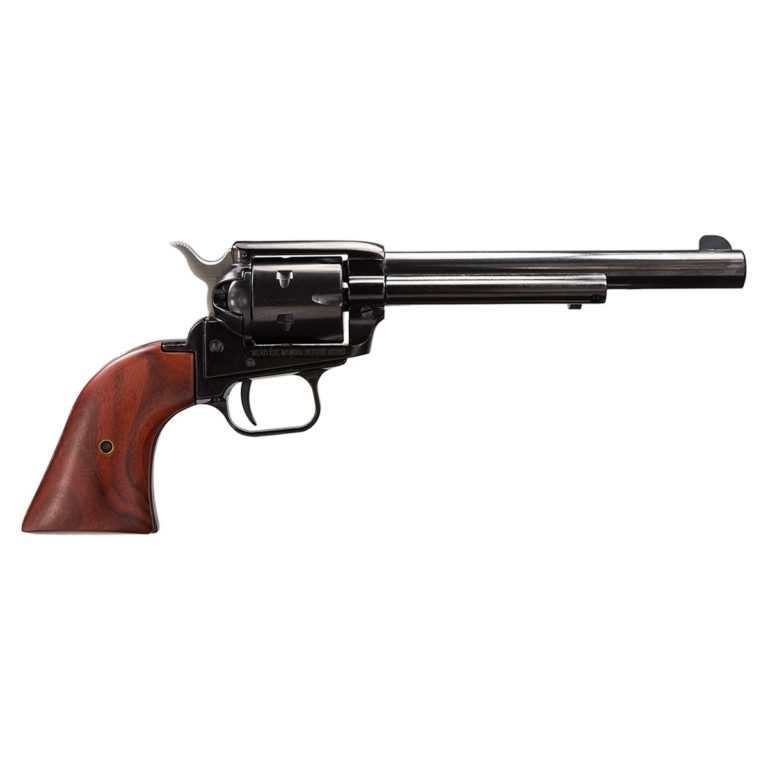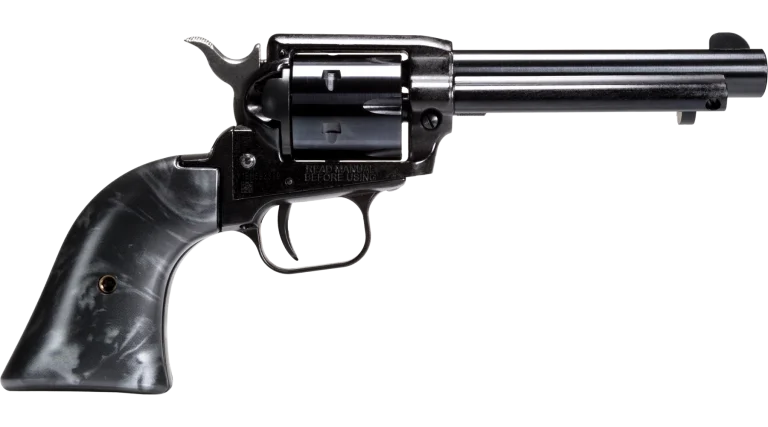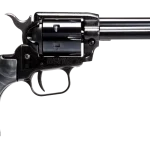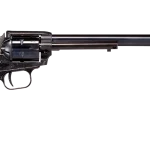 3.5
Affordable

Cheap to shoot
Fitment could be better

Sub-par accuracy
Editor's Note:
The Heritage Rough Rider is an easy-to-shoot plinker that's great for all skill levels. This single-action army inspired revolver is designed to be light and easy to operate in a fun-to-shoot package. The standard Rough Rider features a 6-shot .22 LR cylinder (.22 Magnum cylinders are available). It sports either classic-style western grips or birdshead-style grips, and it is available in various barrel lengths from 3 to 12 inches. If you are looking for an affordable gun that is cheap to shoot, this is it.
Heritage Rough Rider For Sale - Compare Prices
Heritage Rough Rider Specs
Heritage Rough Rider Features

6-shot .22 LR cylinder

Front blade sight, notched rear sight

Single-action only

Zinc alloy frame

Steel alloy barrel and cylinder

3 to 12" barrels available
By The Numbers - Heritage Rough Rider
Accuracy
While I don't expect a cheap rimfire SAA to be a tack driver, I do expect point of aim and point of impact to match. The Rough Rider has mediocre accuracy and your sights may be on or off depending on luck.
Reliability
As long as none of the screws back themselves out, these guns work relatively well. As always, .22 LR can be finicky.
Customization
Grips are available, and there are models with Pic rails and threaded barrels if you want to make a space cowboy gat. Not much else is out there.
Ergonomics
You get your typical SAA revolver ergonomics here, which means it should fit most hands fairly well. The light weight helps as well.
Overall
These are cheap, fun, and nifty guns, just don't expect an ultra-durable super shooter.
Hands-On Reviews & Related Post
Heritage Rough Rider Variations & Comparables
Heritage Rough Rider Upgrades & Accessories
final verdict
"Cheap, fun, and kinda cool – that is the Rough Rider in a single sentence. Only running about $100-175, the Rough Rider is easy on the wallet and makes the decision to buy a goofy plinking gun that much easier. You can get all sorts of barrel lengths and grip designs to fit your style, making it even more appealing. As for the actual shooting experience, it is okay…at best. Shooting .22 LR is always fun, and feeling like a cowboy is even cooler, but the Rough Rider has limitations. The accuracy is nothing to write home about, and it definitely isn't enough to be considered a great training aid. My Rough Rider tends to shoot about an inch and a half left at 7 yards, and the sights aren't adjustable. But hey, it was $120 bucks and it's fun, and that's what matters with these guns. They make for great gifts, whether to yourself or for a family member." – Wyatt Sloan
Community reviews
There are no reviews for this product yet.
Add your own rating and help other Pew Pew users pick the right guns