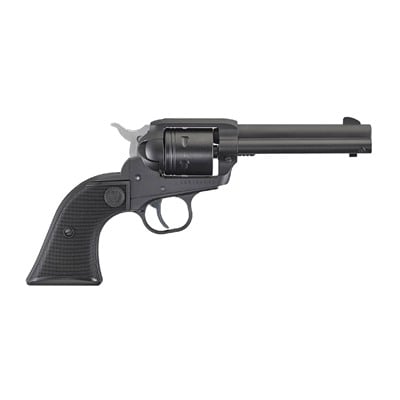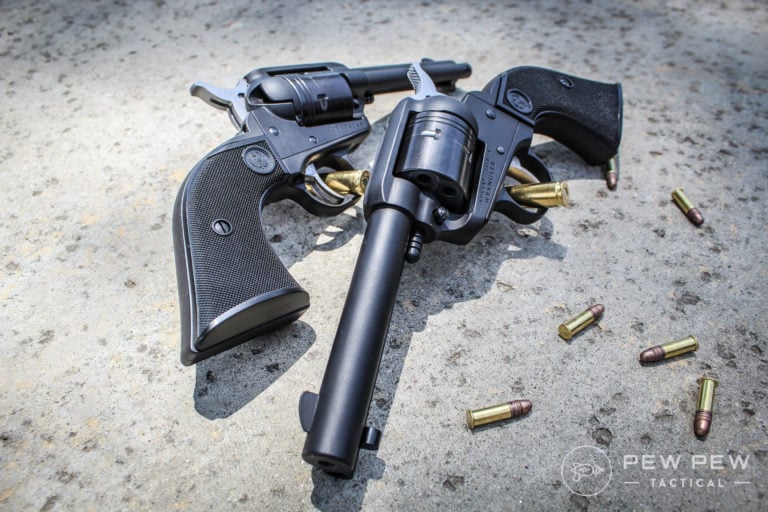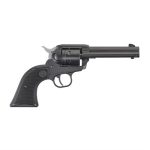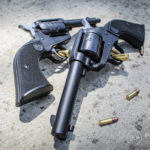 Great bang for the buck

Great finish and styling
Sights can be better

Little to no customization options
Editor's Note:
Can't beat the price on this quality and durable wheel gun. Some things can be improved but overall, this is a solid plinking gun.
Read full review
Product Description
Chambered in affordable .22 LR, the Ruger Wrangler Single-Action Rimfire Revolver is great choice for small game hunting.  The cold hammer-forced barrel with 1:14 rifling has the accuracy it needs to hit small varmints or pests.  The Cerakote finish protects this sidearm from rust and corrosion. The aluminum frame makes this gun very lightweight. It also features transfer bar and loading gate interlock which helps prevent accidental discharges.
Ruger Wrangler 22LR For Sale - Compare Prices
Palmetto State Armory
Save $130
Ruger Wrangler 22LR Specs
Magazine Capacity
6-Round
Finish
Black / Blue / Burnt Bronze / Grey
Ruger Wrangler 22LR Features

Cerakote finish

Loading gate and cylinder lock-up system is different - making it easier to load and unload

Transfer bar safety - prevents accidental discharge
By The Numbers - Ruger Wrangler 22LR
Accuracy
Smaller sights but gets by
Reliability
Hard to beat a wheel gun on reliability
Customization
Not much other than changing out grip panels
Ergonomics
Comfortable but not for super large hands
Overall
Hands-On Reviews & Related Post
final verdict
The Ruger Wrangler looks and feels great.  For the price (MSRP $250), this is a great bang for your buck.  There are some downsides such as the small sights and lack of customization options.  In my opinion, the pros definitely outweighs the cons.  With a nice Cerakote finish, these guns feel more quality than other plinker guns around this price range.
Community reviews
There are no reviews for this product yet.
Add your own rating and help other Pew Pew users pick the right guns