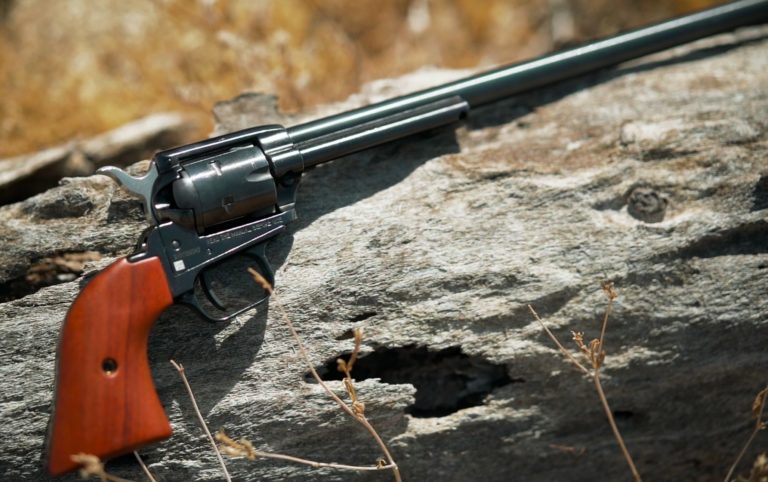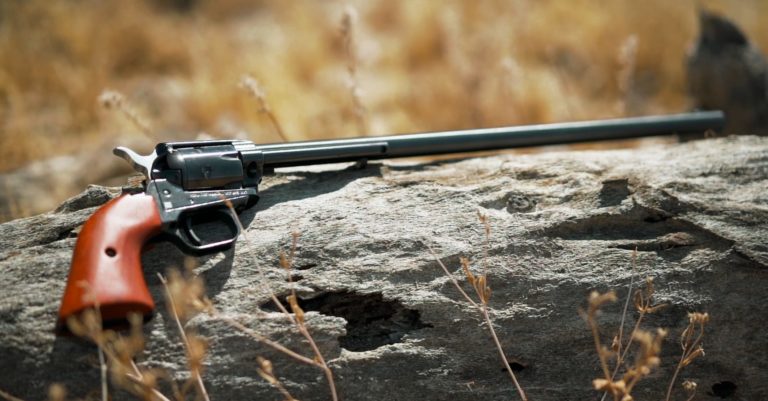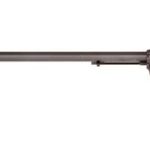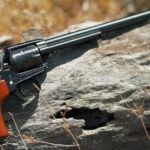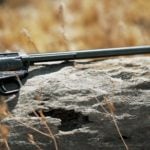 4
Affordable

Cheap to shoot
Editor's Note:
The Heritage Rough Rider 16″ is inspired by the Colt long-barreled, long-range buntline revolvers of old. The Rough Rider is a single-action only revolver based on the old single-action army revolvers of the 19th century. It is available with either fixed sights or adjustable sights, and like all Rough Riders, users can easily swap a .22 Magnum cylinder in for added firepower and fun. The extremely long barrel gives shooters more accuracy, as well as a gun that is sure to turn heads at the range.
Read full review
Heritage Rough Rider 16" For Sale - Compare Prices
Palmetto State Armory
Save $96
Heritage Rough Rider 16" Specs
Caliber
22 LR / 22 LR - 22 WMR
Overall Length
21.4in / 21.3in
Heritage Rough Rider 16" Features

16-inch barrel

6-shot .22 LR or .22 Magnum cylinder

Black oxide finish

Cocobolo grips

Fixed blade front sight, open notch rear sight
By The Numbers - Heritage Rough Rider 16"
Accuracy
You can't expect much from something like this, but we were able to ring steel at 100 yards so that's a lot better than we thought!
Reliability
Hey, it's a single action army. It works!
Customization
There isn't much to add here outside of different grip panels.
Ergonomics
Most of the 3 pounds of the gun are all in the front, make it pretty awkward.
Overall
Hands-On Reviews & Related Post
Heritage Rough Rider 16" Variations & Comparables
4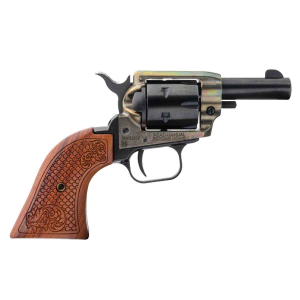 VIEW DETAILS
If you're looking for an easy-to-shoot plinker that's great for all skill levels, the Heritage Barkeep ticks all those boxes. This single-action army inspired revolver is designed to be light and portable in a fun-to-shoot package. The Barkeep features a 2-inch barrel, a 6-shot .22 LR cylinder (.22 Magnum cylinders are available), and classic-style western grips. The frame uses a simulated case-hardened finish that helps give this gun its distinctive look.
Read More
final verdict
"The Heritage Arms Rough Rider 16″.22LR Revolver falls squarely in the category of "fun gun." It's good value for the price but the long version is extra heavy in the front and loading/unloading 6 .22LR at a time gets tedious. But fun for the range and a bit of nostalgia it can't be beat."  – David Lane
Community reviews
There are no reviews for this product yet.
Add your own rating and help other Pew Pew users pick the right guns