Last year was memorable for many reasons, and one of those was the sheer number of riots and mobs that took place throughout the U.S.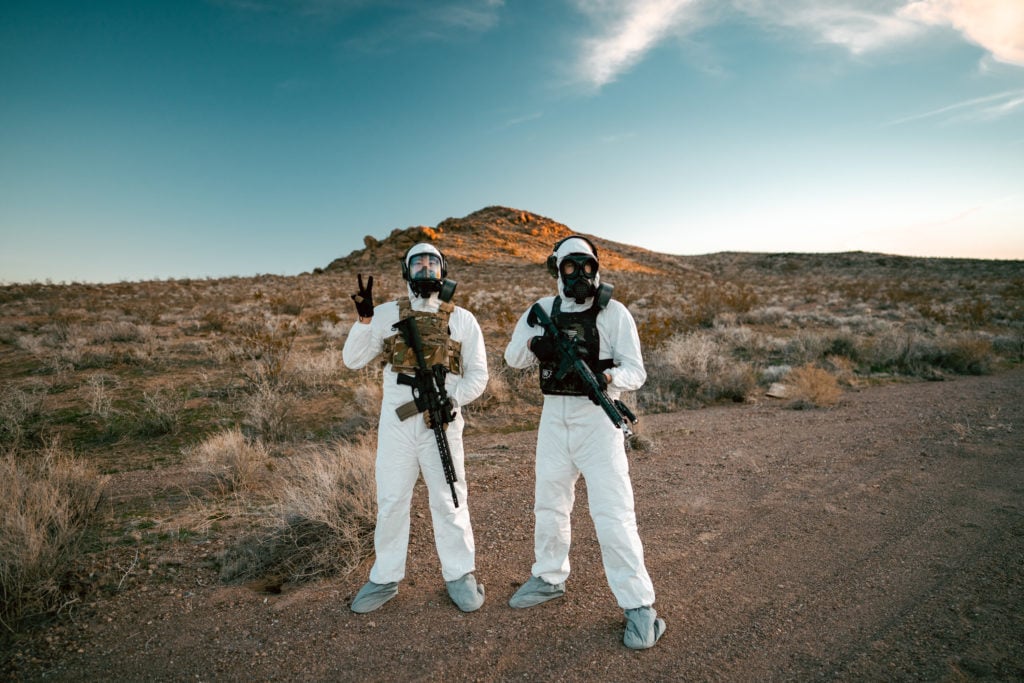 After having made it through 2020 (hooray! You did it!), it's natural to ask yourself what you would do if you were ever caught in such a situation.
How on earth do you make it through a night of mayhem alive and in one piece?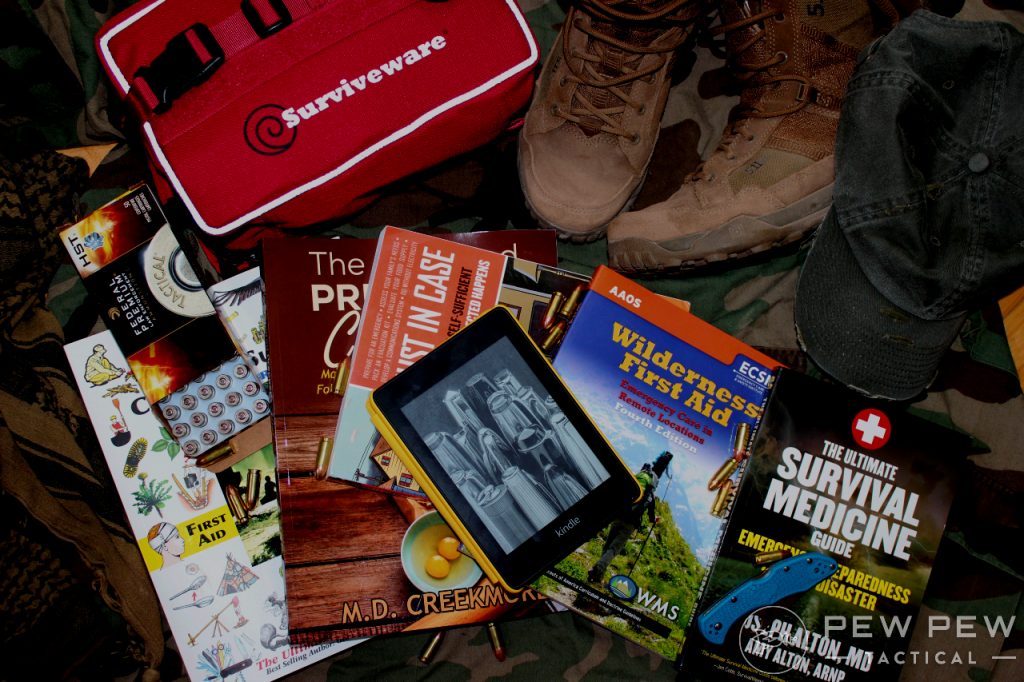 If these are the questions that you've been pondering, you're not alone.
So, to help you feel more confident in turbulent times, let's look at some techniques to help you make it out of a riot.
We'll cover what you should have on hand and how to implement actions to save your life in a mob.
Table of Contents
Loading...
Survive a Riot or Mob on Foot
1. Wear Anti-Laser Glasses
One of the most nefarious technologies we've seen employed at riots recently has been the use of powerful laser pointers to blind people.
The degree of this blindness varies depending on the power of the laser and the accuracy of the "painting," but there's most certainly the potential for permanent eye damage here.
Once you're blinded in the middle of a violent crowd, you're going to be easy pickings for those around you.
However, there are technologies we can use to protect ourselves against such. Mainly, I'm referring to anti-laser glasses.
29
at Amazon
Prices accurate at time of writing
Prices accurate at time of writing
These are special lenses that you can wear that will allow you to see while simultaneously protecting your eyes against the effects of a laser pointer.
I highly recommend investing in a pair if you're in an area where you think the rioters could employ such methods.
Just keep in mind that different colors of lasers require different types of safety glasses. No one pair will block out all types of lasers.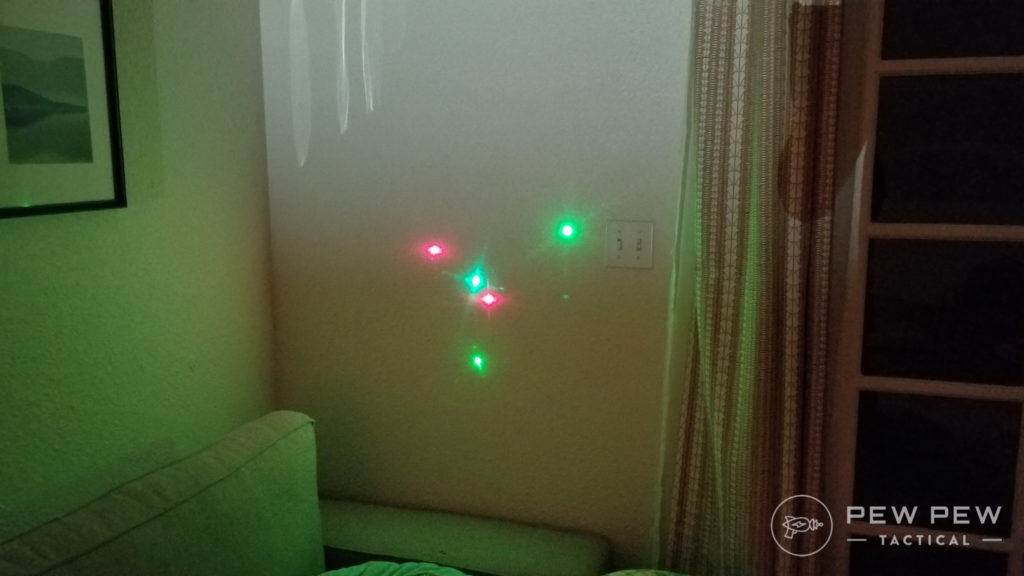 As such, buying these types of eyewear is something of a probability game.
From my own anecdotal experience of what I've seen online, it appears as if green lasers are the most commonly used colors in blinding attacks. That may be something to take into consideration.
2. Get indoors ASAP
While violence can most certainly take place in businesses and homes as well, you stand a much better chance of evading it if you're indoors.
There are a few variables that need to be taken into consideration, however.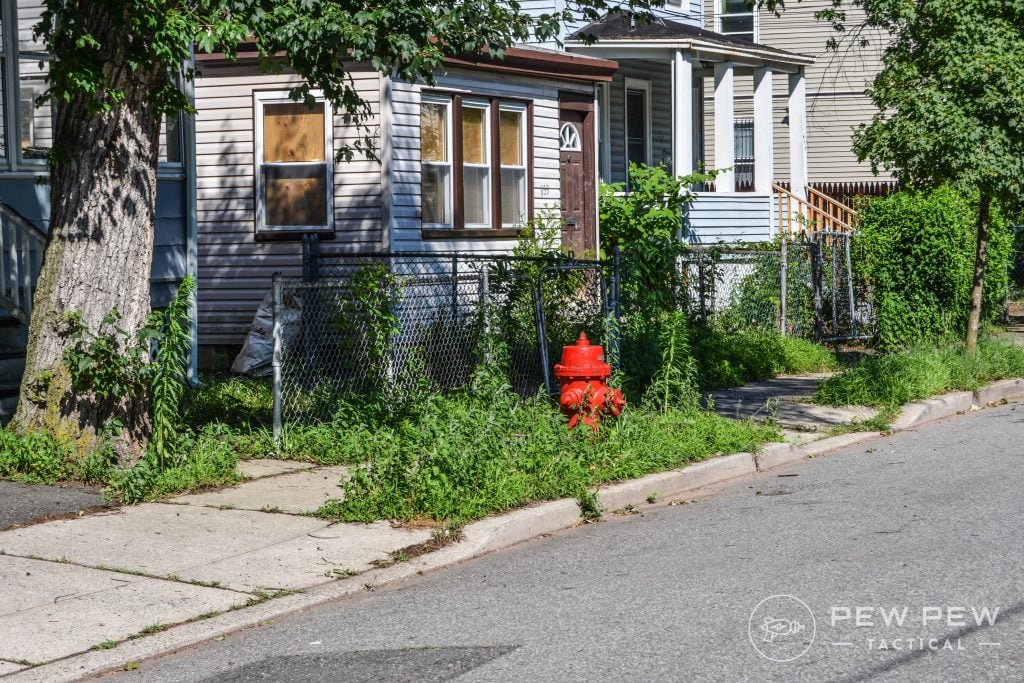 For starters, if you enter a building, you need to know the location of the exits.
Putting yourself into a room where there's only one way out could get you in trouble should an angry horde of people enter.
Molotov cocktails are a very common form of rioter weaponry as well. And, if one is thrown into the building you occupy, you could easily end up trapped in an oven.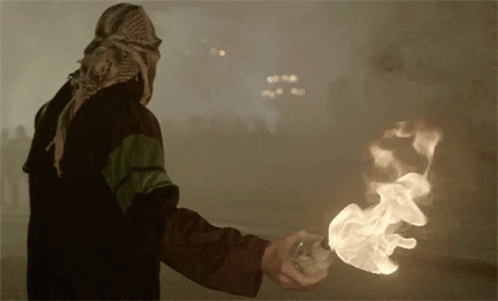 So yes, while heading for shelter is important, make sure that it's the right type of shelter.
Also, consider what type of shelter it is – a Best Buy or other store stocked with portable valuables might not be a safe place.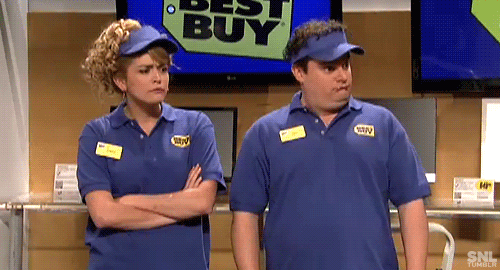 You're in prime looter territory. The store will attract attention if it's anywhere near the scene of a riot.
So, in summary, look for shelter with multiple exits and one that won't attract looters either.
And if you're at home – say, in your high-rise apartment – stay away from the windows.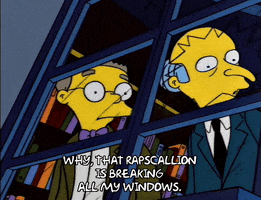 Shots may be fired, and the further away from the windows you are, the better your chances are of evading stray bullets, broken glass, or incoming Molotov cocktails.
3. Move to the Outskirts of the Riot
This one is most certainly easier said than done.
If you find yourself caught in the middle of a riot, you stand a much better chance of making it through the night ok if you can get out of the riot (duh).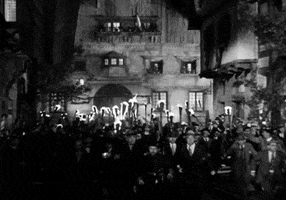 So, do what you can to put as much distance between you and the trouble as possible. The further you are from danger, the less risk you have of being injured by it.
To do this, continue to move. Stopping in any one place for an extended period (particularly out in the street) exposes yourself to a heightened probability of danger.
While hiding is most certainly an option (sometimes), if you're in the midst of several hundred people, somebody will find you.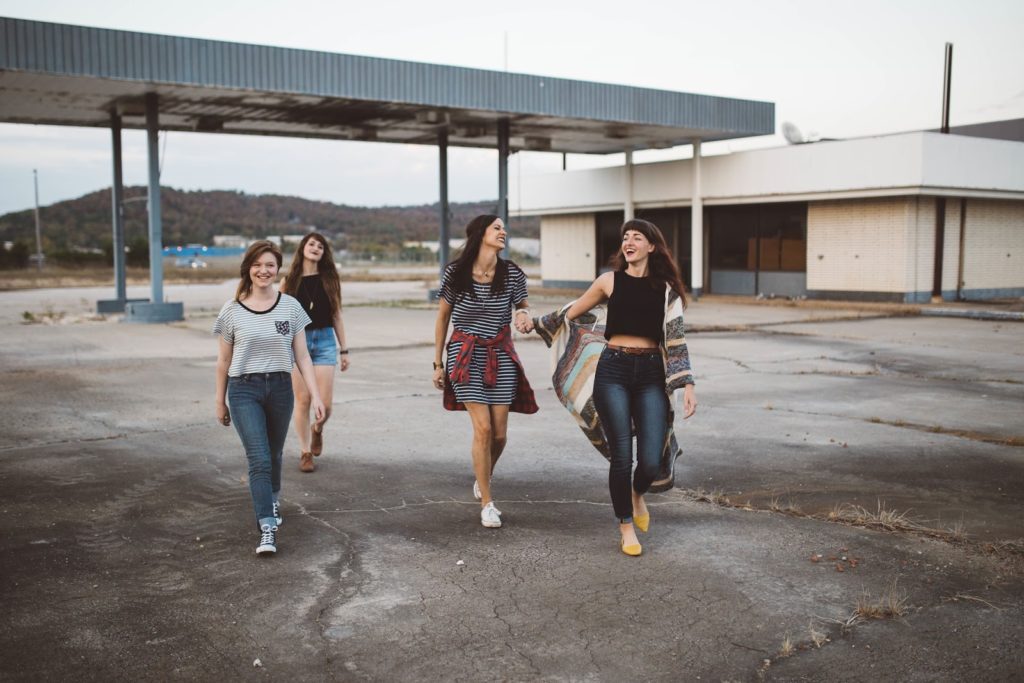 It's best in these situations to get as far away as possible.
Avoid running when amid a crowd – this keeps unwanted attention at bay.
But once you get to where you have some breathing room, sprinting may very well be just the ticket to getting yourself as far from danger as possible.
4. Be the Gray Man
This is an oft-touted principle of prepping, but perhaps in no other situation does it apply more aptly than when it comes to riot survival.
It's long been touted that cops are much more likely to pull over a red car for speeding than a car of other colors.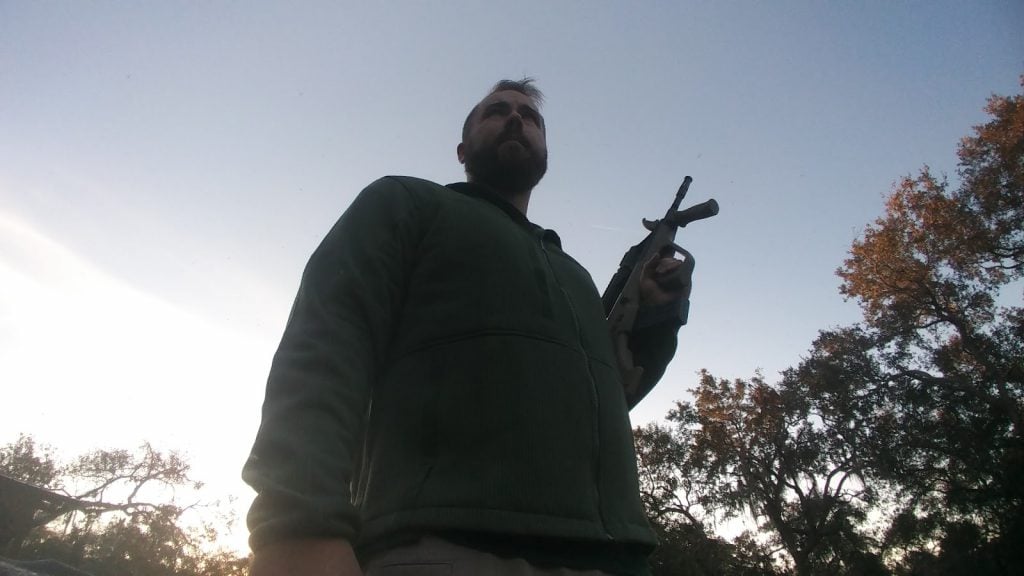 Is this because drivers of red cars are more likely to speed? No. Is it because cops just don't like the color red? No.
The reason why is because a red car is more noticeable. It draws the eyes towards it when set amidst a background of other cars.
Same principle applies to riot survival.
If you're in a crowd and dressed in a way that naturally draws the human eye towards you (e.g., bright clothing, wearing camouflage, strange hat, out-of-place backpack, a katana, etc.), you attract a lot more attention than you would if you were more discreet.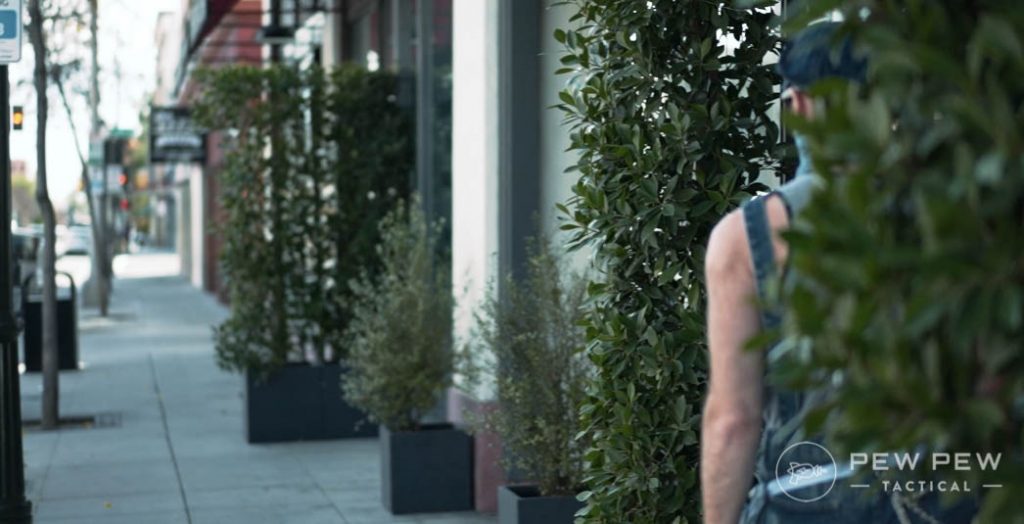 What you want is crowd camouflage — disappear while in plain sight.
Wearing earth tones or darker colors, not wearing heavy garb in warm weather, not having a busting-at-the-seams military-style backpack strapped to you, not behaving strangely – these are all to ensure that you blend in the background.
Think about the life of a spy.
They constantly insert themselves into the very center of an enemy's society and culture. Yet, they move about and gather their intel undetected. And all while under the very noses of their enemy.
If all spies wore pointy neon pink hats, it would be easy to point them out in a crowd, would it not?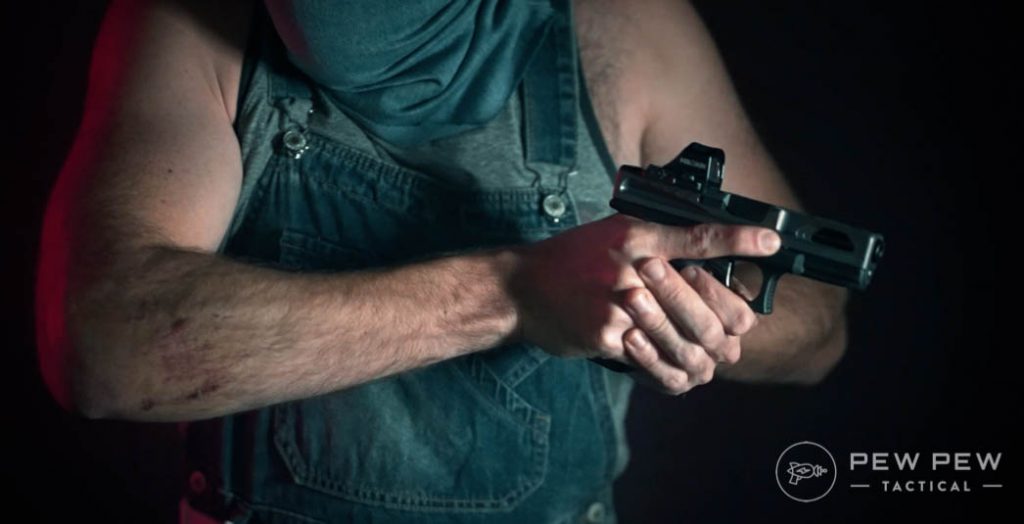 But they don't do this.
They seamlessly disappear while remaining in sight the whole time.
You're going to want to adopt the same attitude to make it through a riot in one piece.
As such, it may pay to keep a quick change of outfit at hand in your office, vehicle, or EDC bag if you believe there's a risk you could encounter a riot on your way home in the near future.
5. Avoid Confrontation and Know How to Deescalate a Situation
If you end up picking a fight with somebody, yelling at someone, or calling someone a name, you're going to end up in a fight.
And not necessarily one-on-one, either. You're potentially looking at one-on-20, if not more.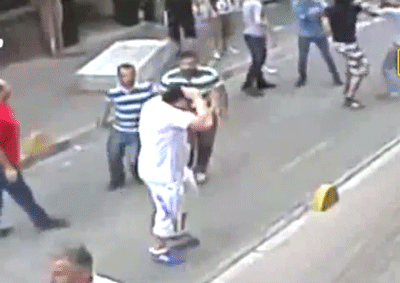 You will not win against those odds in a street fight.
Even if you're a seasoned brawler, don't forget there are no rules in a street fight.
You may fight with your hands and feet, but your opponents could use skateboards, sticks, tasers, pepper spray, and more. Again, you will not win that fight.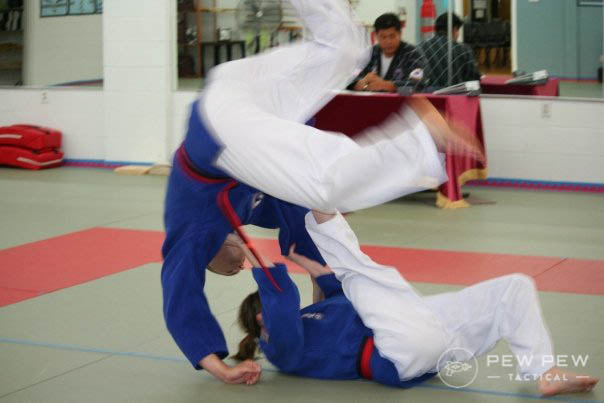 So, avoid confrontation to the best of your ability.
I'm not telling you to shrivel up and whimper. What I'm saying is that the wise fighter can do a lot to avoid a fight in the first place. Discretion is the better part of valor.
If you end up in a situation where conflict looks inevitable, a basic knowledge of how to deescalate a situation could very easily save your life.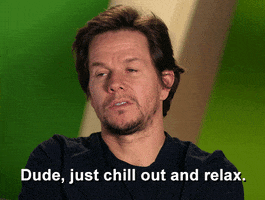 It's best not to respond to every scream and insult with one of your own. Things will only grow more heated, with the result being a full-out brawl.
To assist in de-escalation, here are a few tips:
Keep your voice low and remain calm – By doing this, you can get your opponent to unwittingly mirror your behaviors. Humans copy the behaviors of other humans. If you can keep your voice calm and low against a potential aggressor, you can help "push" them towards doing the same.
Try to humanize yourself to the enemy – Say something along the lines of, "I'm just passing through man. It's been a long day at work, my son has the flu, and my house is that way." This helps to show you aren't a threat, you can be related to, and it may garner some pity.
6. Stay in Shape
If you can't run a mile, how do you expect to be able to run when your life depends upon it? You'll get two blocks before you're hunched over sucking wind.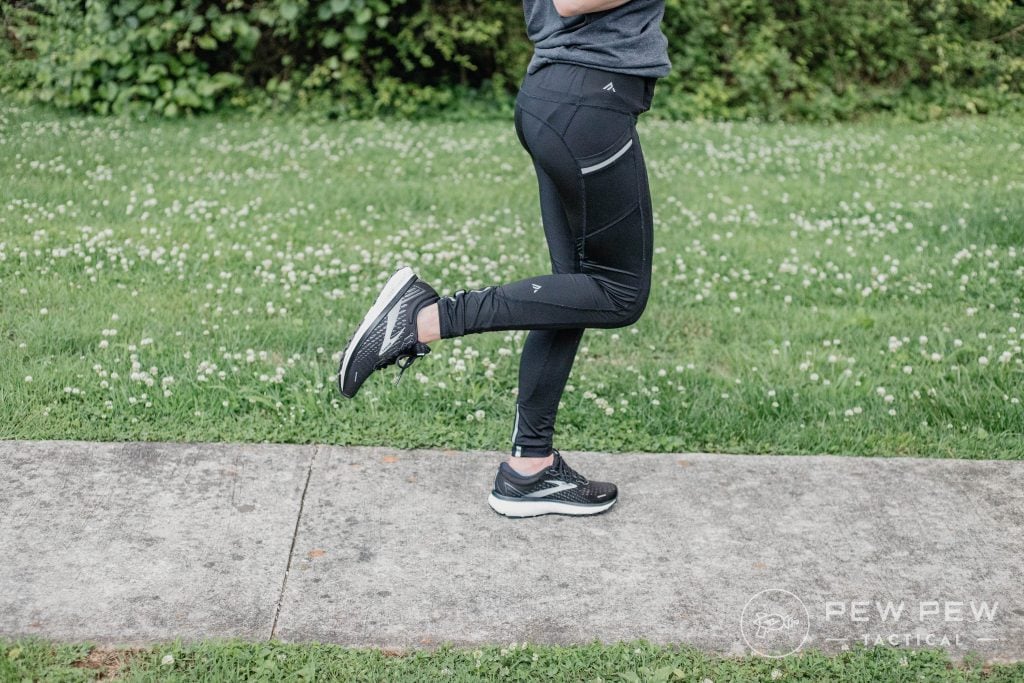 Furthermore, if you look like you're an easy target, you paint yourself as a target. At the very least, you need to be able to run a mile without collapsing afterward.
7. If You Fall, Time to Ball!
Being trampled is a very common cause of death in riots. If you do end up falling to the ground, getting up as quickly as possible is going to be your best option.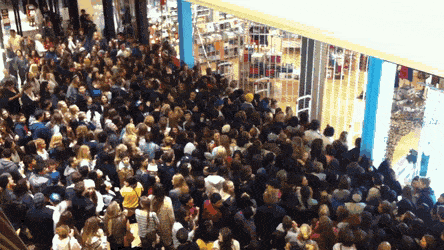 If that's simply not possible, then curling into a ball may be the best position to protect your vital organs.
8. Have Several Escape Routes Planned Ahead of Time
Thorough knowledge of where you are is a must. If you're driving home from work, only to find that rioters are blocking the street ahead of you to continue forward is dangerous.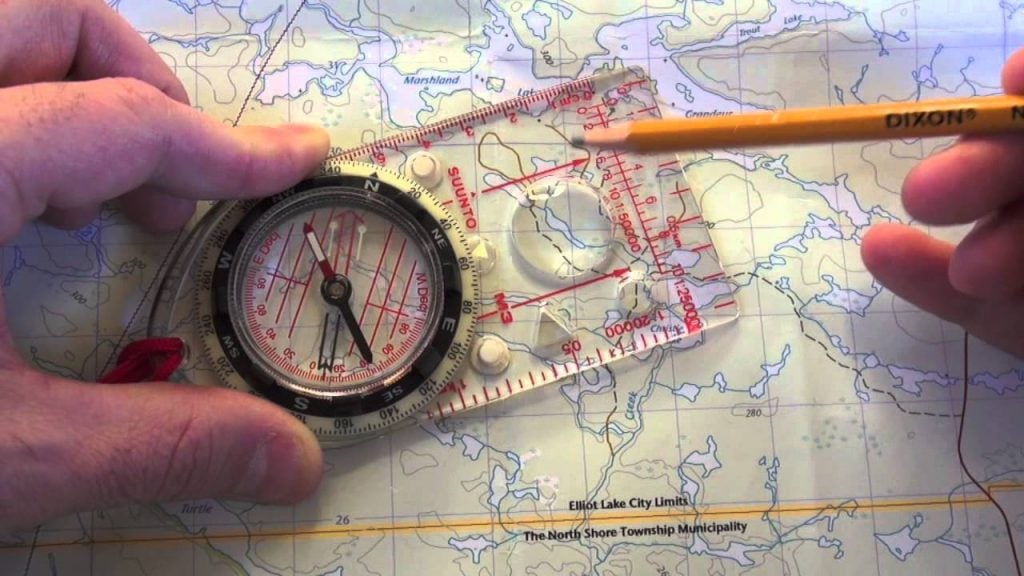 You need to know alternate routes to your home, retreat, or rally point. Ideally, you should have all memorized.
I also keep a map in my glovebox with alternate routes highlighted, perchance I need to take a path that I'm not familiar with.
9. Stay Informed
In any type of battle situation, intelligence saves lives. Having proper intel allows you to make informed decisions.
How can you stay informed?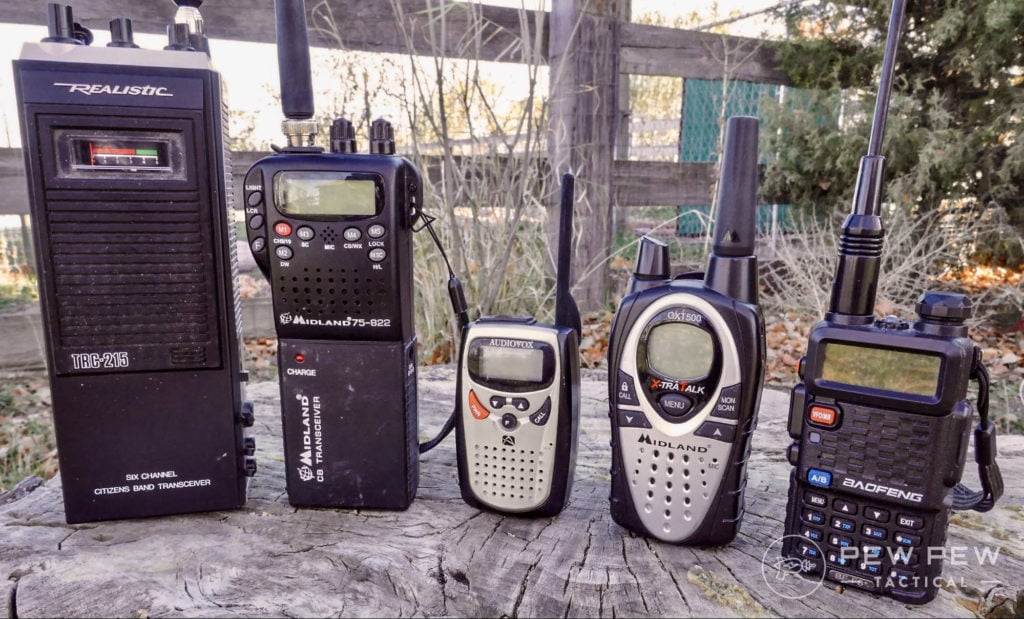 Having a police scanner (or a similar app on your smartphone, such as 5-0 Scanner) or radio
Stay abreast of current events
Keep a network of like-minded friends throughout your town/city
Monitor social media
This way, if there are people blocking traffic and dragging drivers out of their cars three blocks south, you now know to avoid that area.
With zero intel, you'll likely drive straight into trouble.
10. Be Prepared to Fight
By this, I mean have a force multiplier on your person.
You will not be the best hand-to-hand fighter on the streets that night.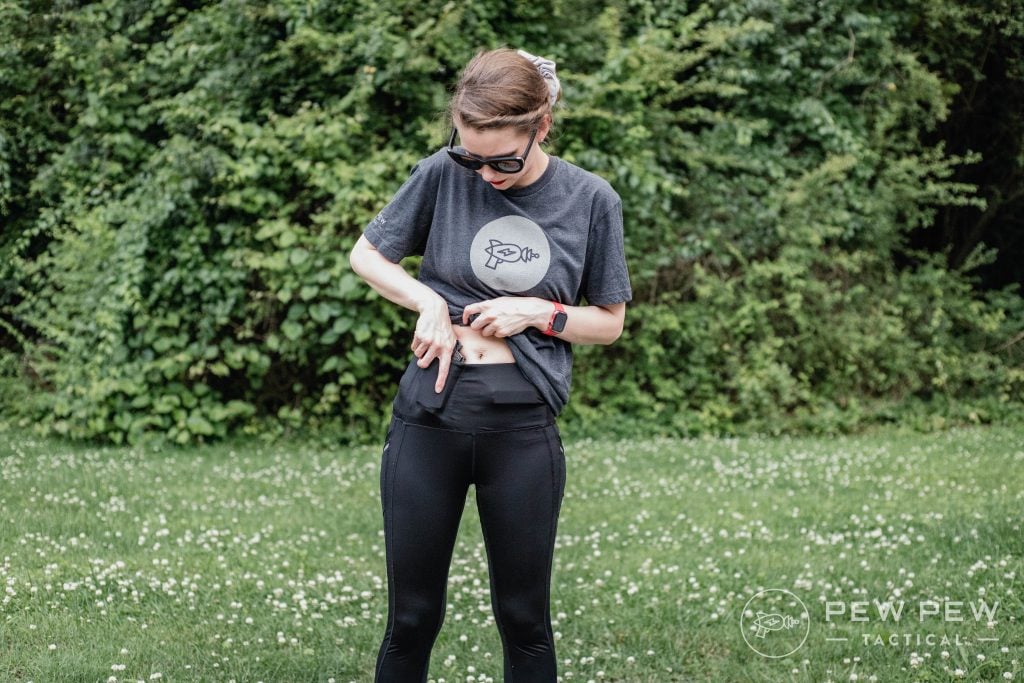 That's why you need a way to even out the game. A weapon of some sort (and a few backups) is the way to accomplish such.
11. Don't Get Caught in Bottlenecks
Funnels are where people get trampled to death. If four hundred people all decide to descend the same stairwell at once, somebody's going to get hurt.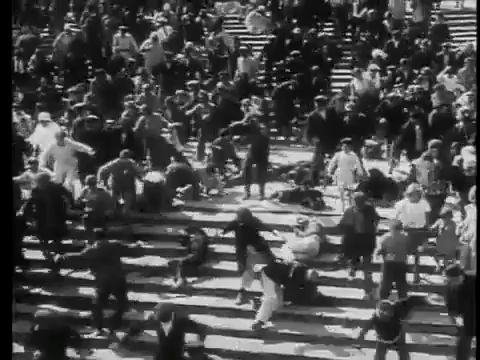 In a riot, wide-open spaces can be your friend.
Pay attention to the structures around you, and you'll be better able to avoid getting caught in a deadly funnel.
12. Carry Gear Discretely
You do not know how long it's going to take you to get home. You don't even know if your house will still be standing when you get there.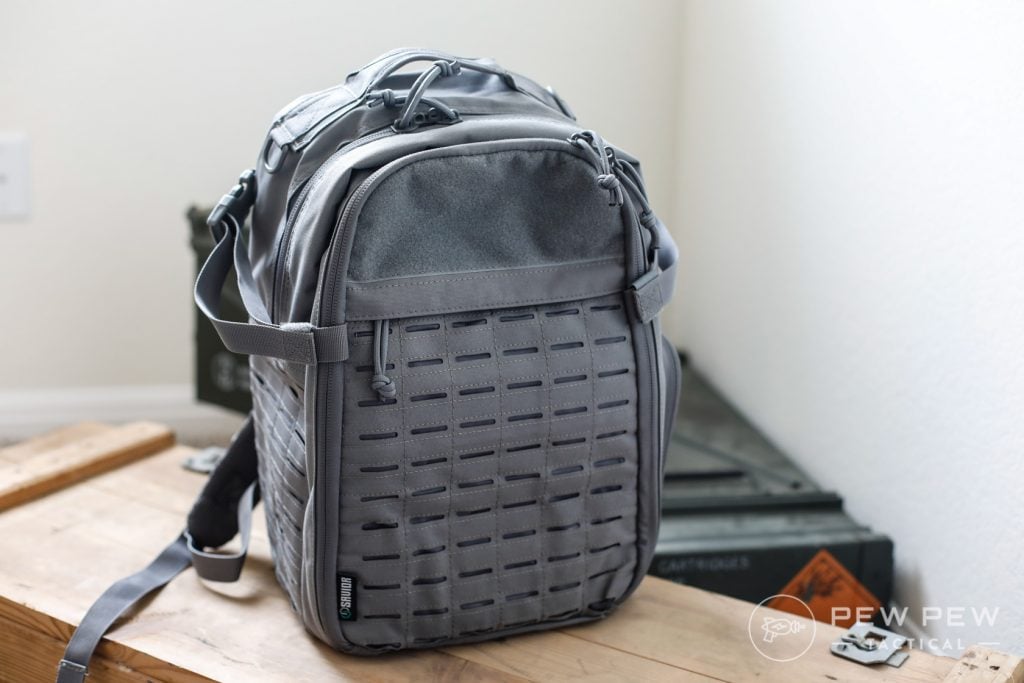 In either case, keep enough gear to survive for one to two days on your person and carry it discretely.
Tactical-looking backpacks – while great for comfortable carry during hikes – are therefore out.
Here is what I carry:
Pistol and extra mags
1-2 granola bars
Smartphone with the 5-0 Radio app, Echolink, Telegram, and Signal installed
Around $50 in cash
A credit card
A small Philips head screwdriver
A karambit and an old pocketknife (you turn fewer heads using a pocketknife to cut through something)
Around 10-feet of paracord
Purell
A water bottle (good for washing foreign objects out of eyes)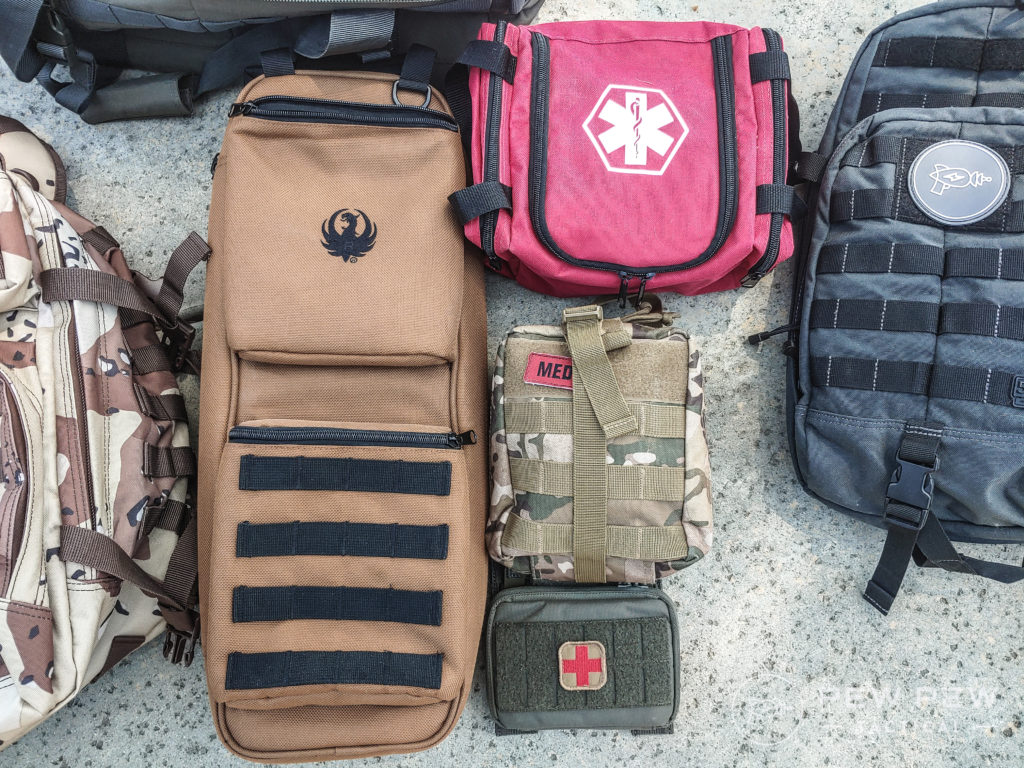 I can easily distribute all of this between my pockets and an old beat-up bookbag that I have without it looking as if I'm carrying a lot of gear.
It truly doesn't take up a lot of space at all.
13. Safety in Numbers
Twenty men stand a much better chance against a mob than a single man does. It's because of this principle that I highly recommend moving in large numbers through a mob.
If you work in the heart of downtown, a riot has started, and your boss is letting everybody out early, this may be a principle that you want to consider.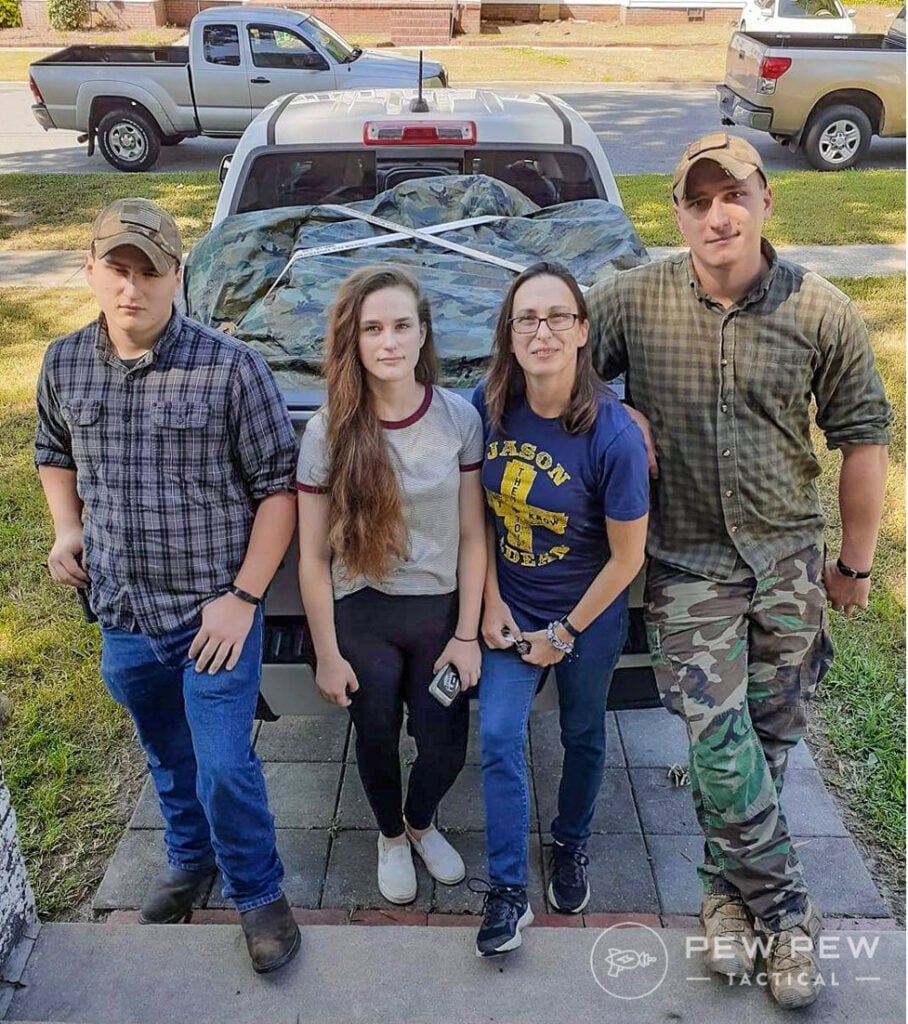 With everyone sticking together as they make their way to a set rally point, you all may stand a much better chance of making it home in one piece.
Just food for thought.
What About My Car?
No discussion on how to survive a riot would be complete without taking a hard look at what to do if you're trapped in your car.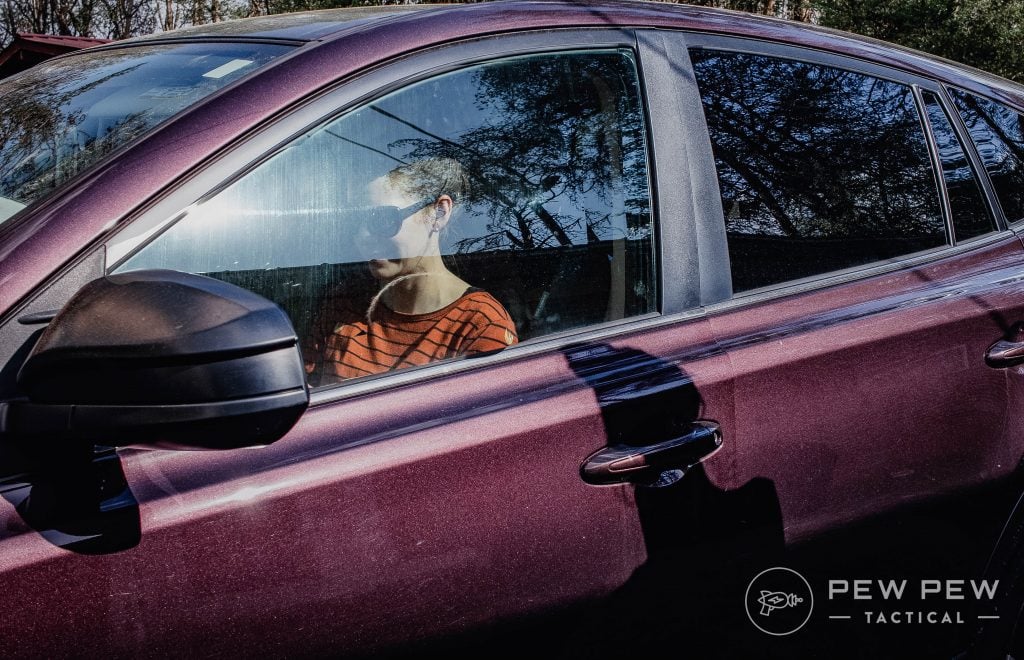 What do you do if you're on your way back home from the hospital and a group of vicious rioters surrounds your car, beating on the windows, yelling obscenities at you, and so on?
This one is thorny.
You need to understand your state's individual laws to know what the consequences could be if a protestor gets run over.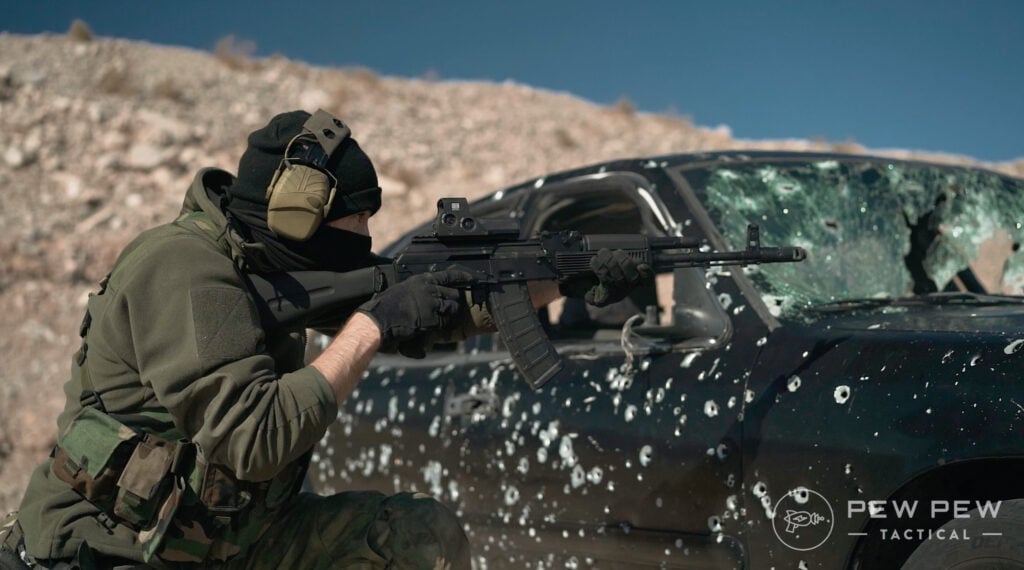 If you're drug out of your car, though, that's an entirely different issue, so here are some general rules to follow:
Do your best to avoid escalating the situation.
Getting out of your car amidst a crowd attacking your vehicle will likely result in being attacked.
Know the specific laws regarding how you can legally act within a riot setting while in a car. This may (or may not) influence your behavior and give you a framework to act off.
Conclusion
Making it through a riot in one piece can be a rather harrowing experience. However, it's not a completely helpless situation.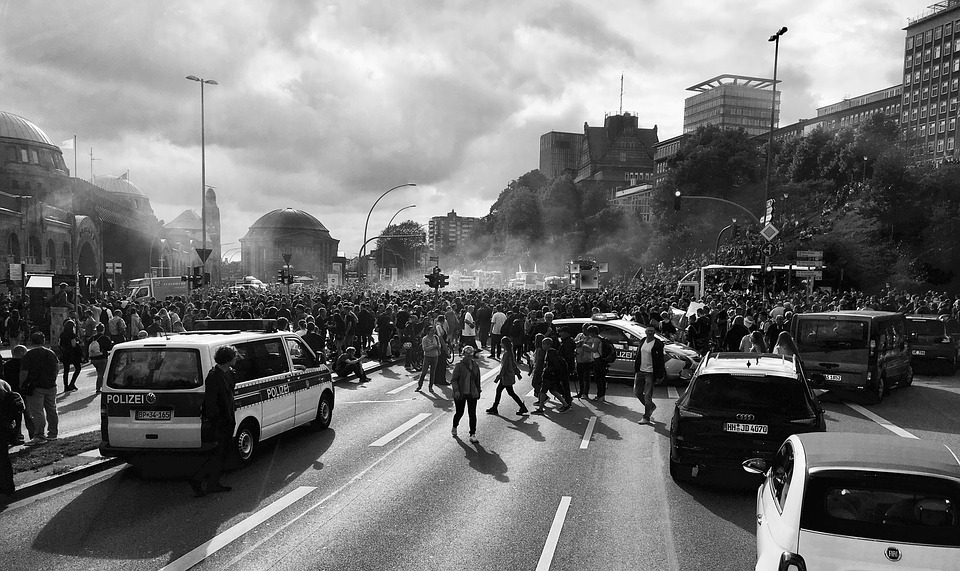 You can take actionable steps to better ensure your safety should you end up amid a mob full of very angry people.
Riots are inherently dangerous, but by following the above steps, you'll have done a great deal to better ensure that you make it through the night without spending time at a hospital.
Are there other tips on riot survival, or do you have any experience using any of the above tips? Let us know in the comments below! For more survival-related articles, check out How To Survive at Sea, During Wildfires, Tornadoes, and Nukes.