Looking to offload a gun you have sitting around but never use?
Maybe you bought the gun and ended up not liking it as much as you thought you would.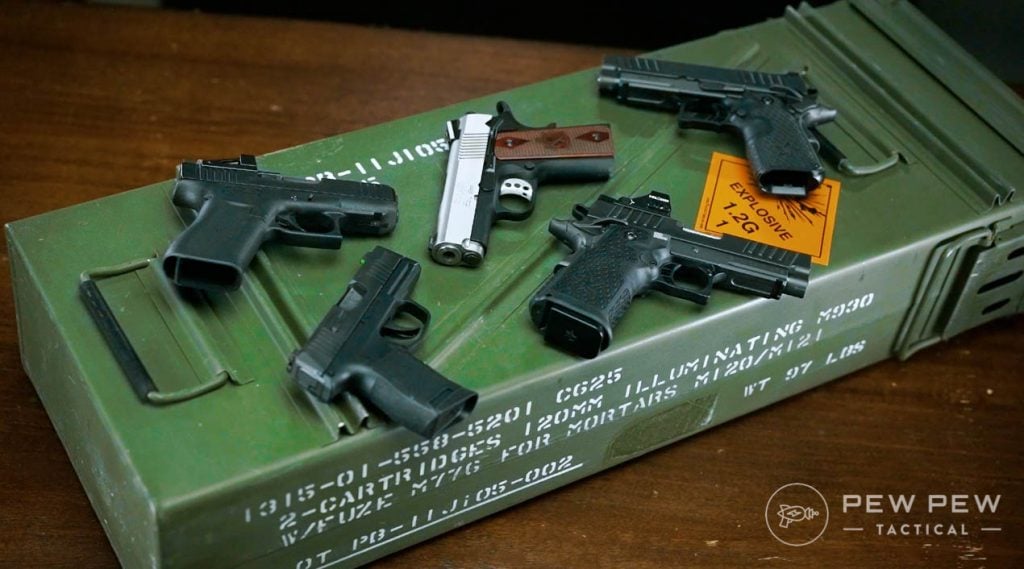 Or possibly you liked it, but as you've added to your gun collection, you find yourself using other guns instead.
Regardless of the reason, a trade-in is a great way to clear out some space in your gun safe for new acquisitions.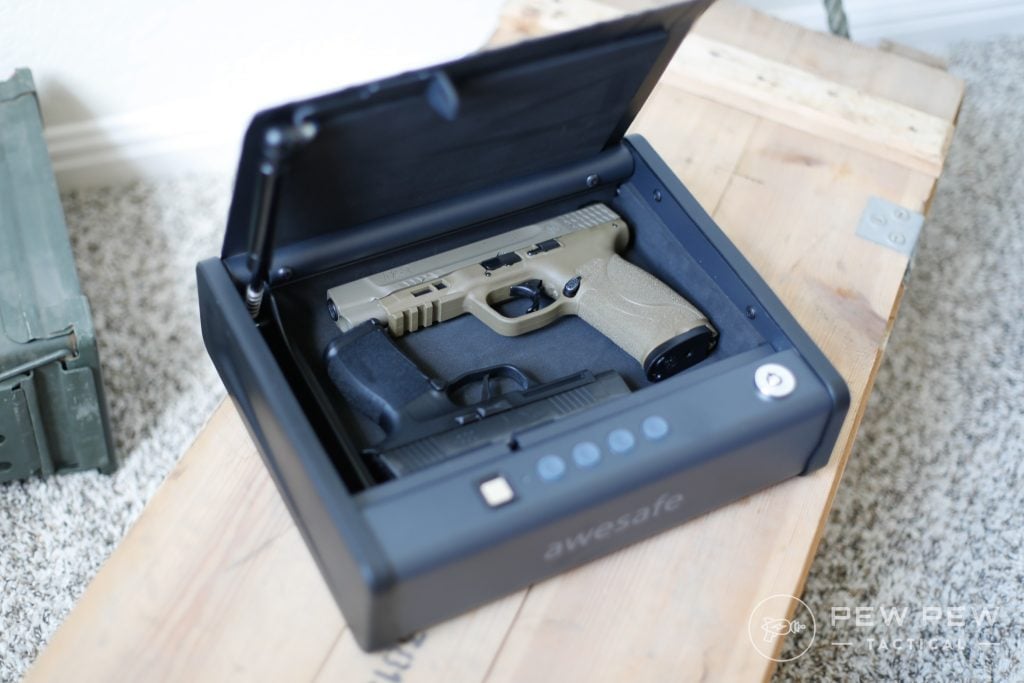 But just because you don't use a gun doesn't mean you shouldn't get its full trade-in value.
You don't want to just walk into the nearest gun shop and take whatever the salesperson gives you without question.
Let's be honest, the dude at the gun store will likely give you as little as possible. That doesn't mean he's unscrupulous, mind you.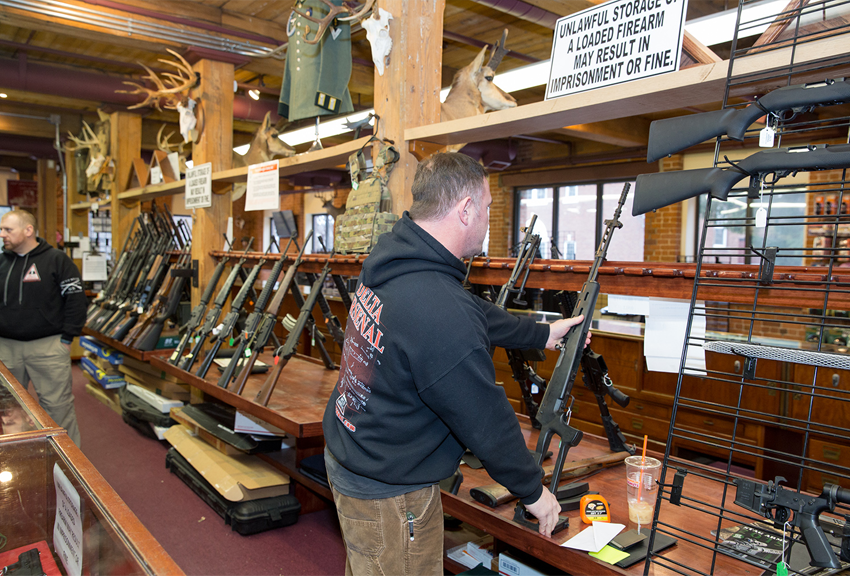 The nature of business is to make money and losing money on trade-ins isn't a very good long-term business solution.
He knows what he can get for the guns as he's probably sold a bunch like it before. That doesn't mean you have to roll over and take it, though.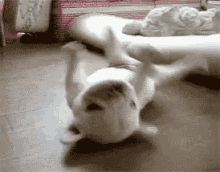 There are some things you can do to get an idea of how much your gun is worth and increase your chances of getting the best price possible for your gun.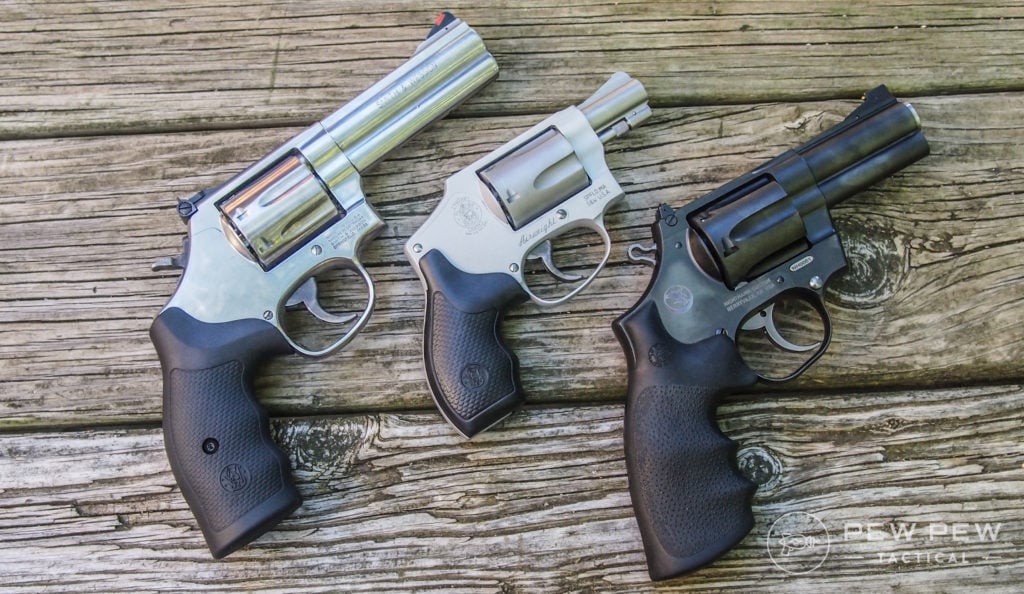 So, let's walk through the options and tell you what you can do before heading to the gun store.
By the end of this article, you'll be able to fairly assess the trade-in value of your gun and know what to ask when you're ready to trade.
Table of Contents
Loading...
Calculating Trade-In Value
There are three steps to determine the trade-in value of your gun. We'll lay out those steps, then dive deeper into each.
Figure out the condition of your gun.
Compare prices to find the used rate.
Take that used rate…and cut it in half.
We bet after reading those…you want more info and maybe some explanations.
So, keep reading!
Evaluate Your Gun's Condition
First things first, examine your gun and determine its condition.
But be honest.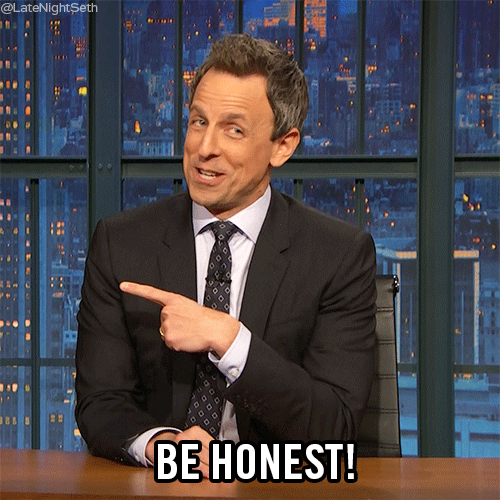 Is your gun really like new or are there scuffs, dents, and corrosion?
Never taken out of the box with zero scratches and hardly a fingerprint is considered mint condition.
Scratches, corrosion, worn finish? Take your initial assessment, then move down to the next grade.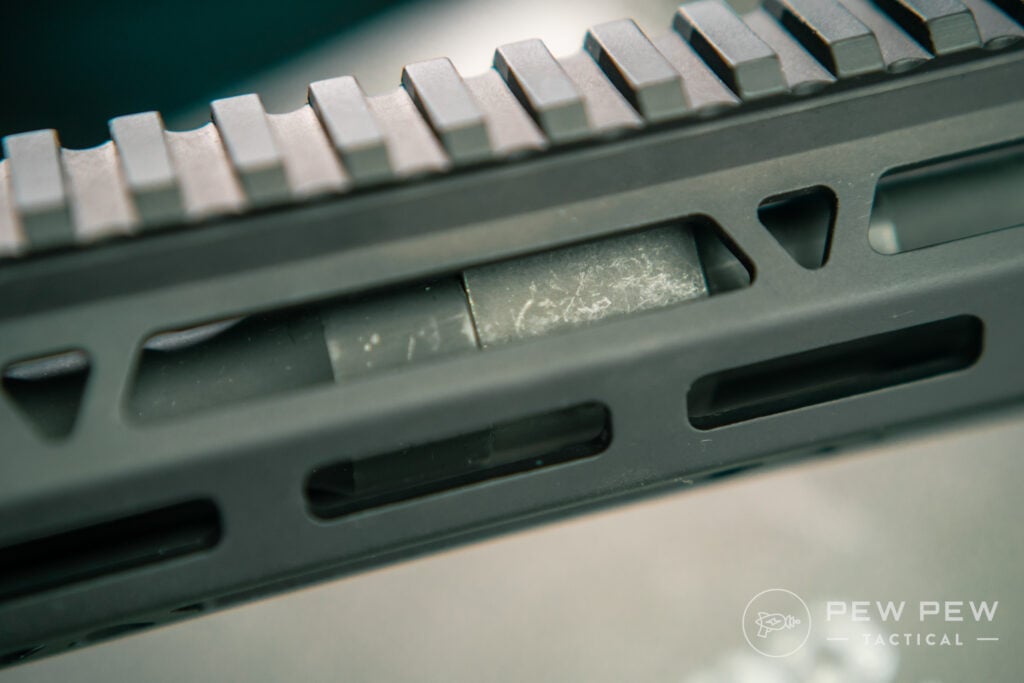 You can argue all you want but that single scratch will keep you from getting the "excellent" price even if you're selling to a private party. Them's the breaks.
Don't let your judgment be clouded by sentimental value either. Sentimental value is only valuable to you, no one else cares.
Go ahead and give your gun a good, thorough cleaning while you're at it.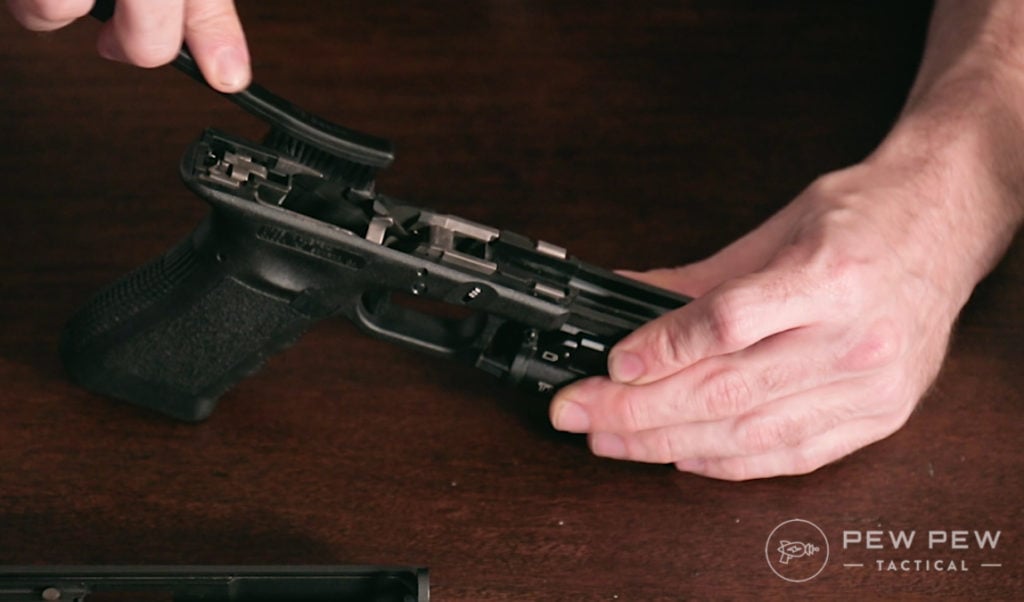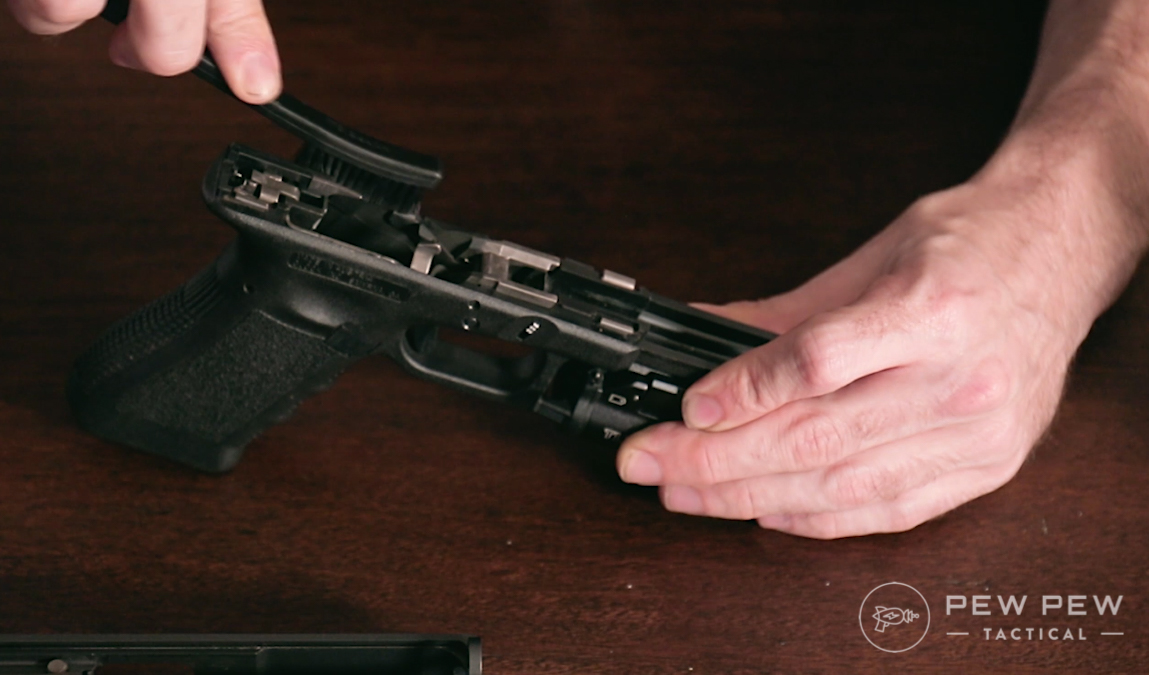 Polish it up and get your gun in its best possible condition before you make a trade.
Still not sure how to rate your gun's condition? Ask a collector or similar expert! They may be able to help you out.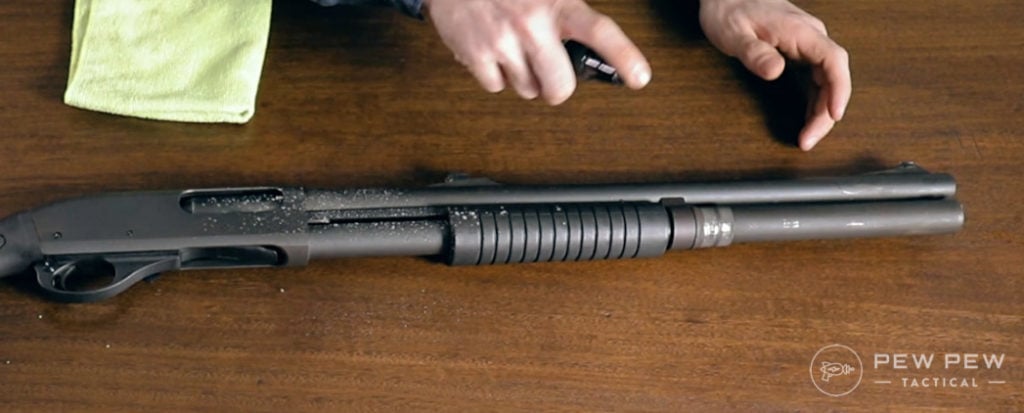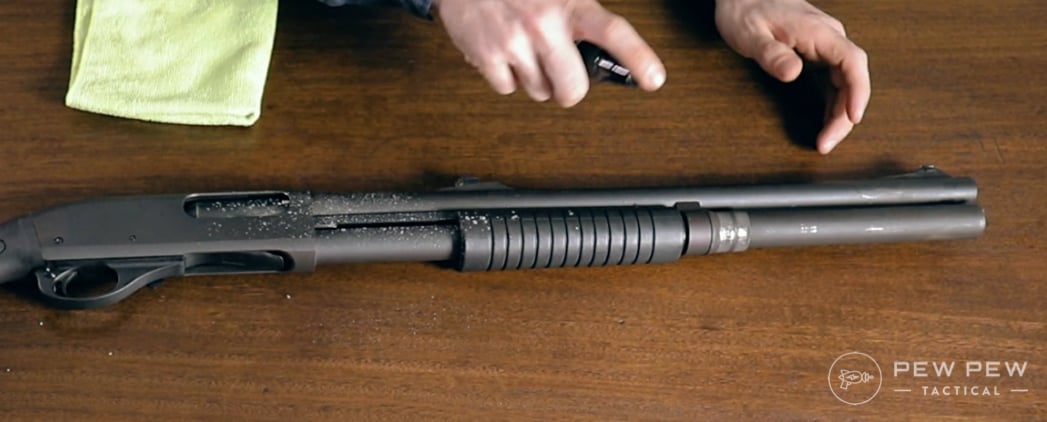 Check Out the Local Market
Once you've determined the condition of your gun, it's time to find the average used rate for your make and model.
Look at sites that host gun sale classifieds to find guns like yours.
Also, remember that people can list guns for the amount they want…but that doesn't mean people buy them at that price.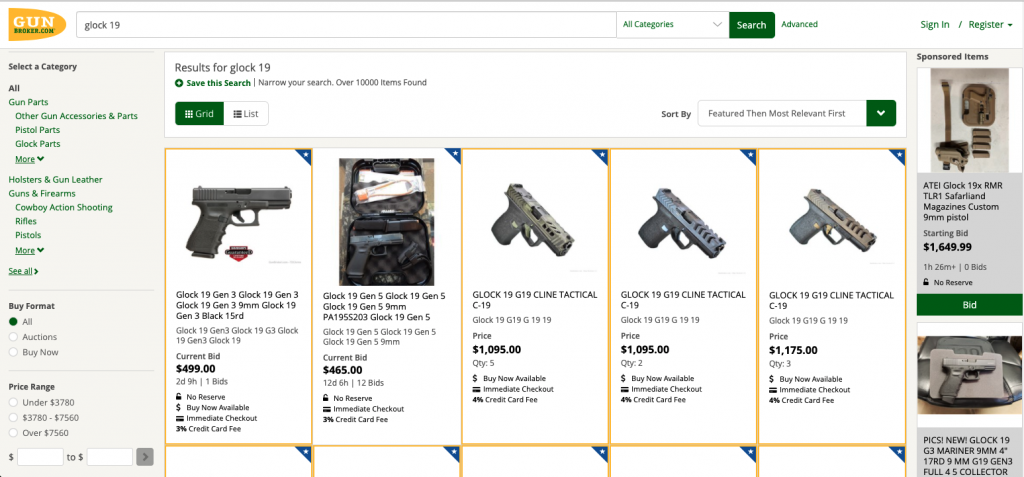 Look for ads for similar guns that actually sold.
You can also visit local gun shops and see the going rate.
But if you prefer to shop from the comfort of your home…there are some other sites you can browse to get an idea of rates.
Places like Guns.com, GunBroker, and Armslist should give you a solid starting point.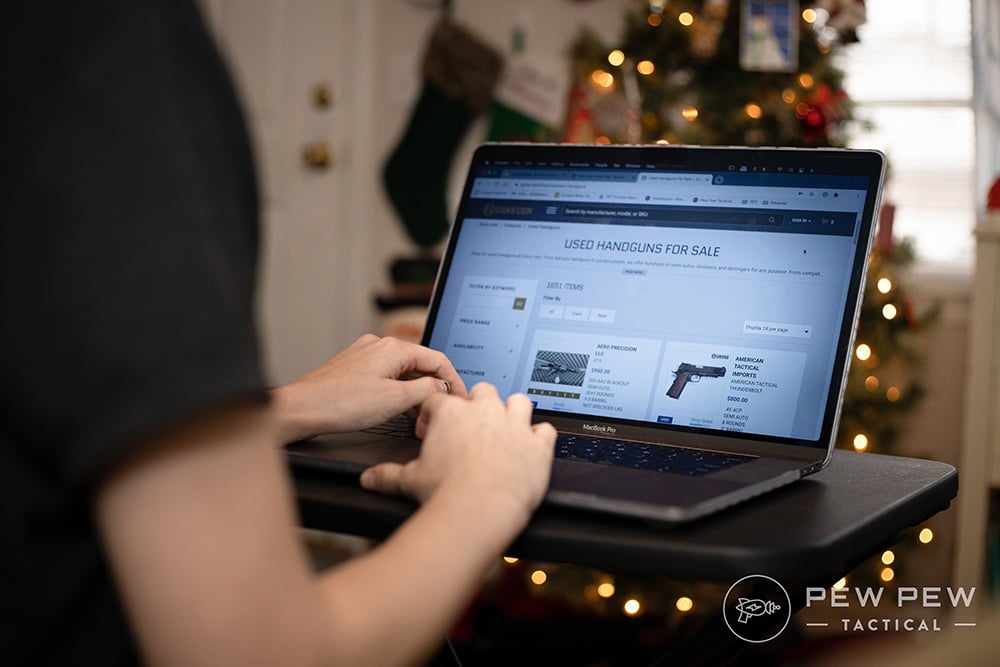 Another option is to price your gun through Guns.com's We Buy Guns program.
Basically, you submit a form with some pictures of the gun you're looking to offload. Appraisers at Guns.com look at what you got, then contact you with an offer.
If you like the number, go ahead, and take the cash and send your gun to them (they'll send you a box and pay for shipping).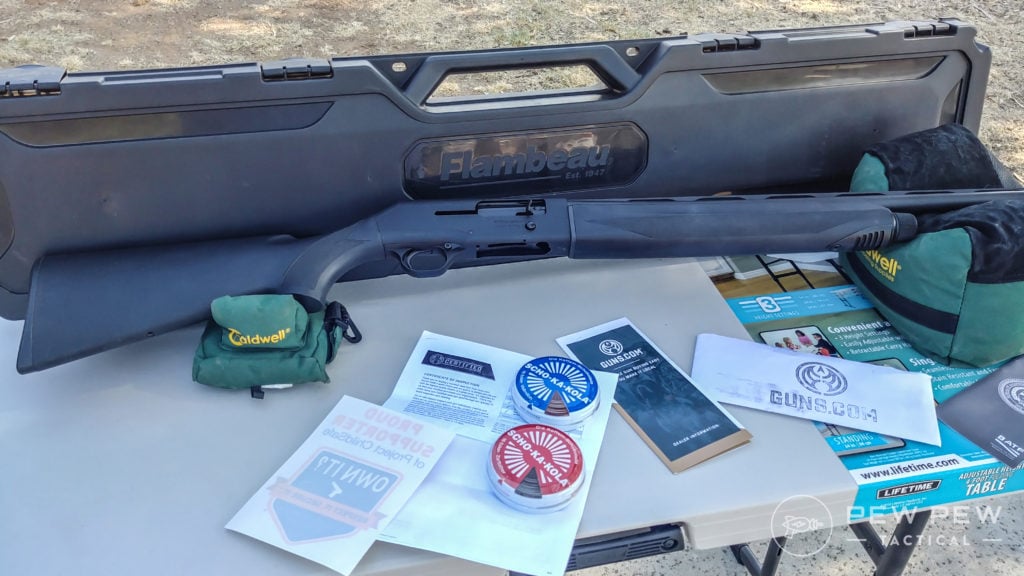 However, if you still prefer to trade locally, then, at the very least, you'll have that used rate to work from.
Additionally, the Blue Book of Gun Values offers another great resource. But you do have to pay to access it.
It's worth it, though, especially if you intend to sell or trade in the future.
Pro Tip: When browsing, look for an exact match to your gun — down to the manufacturer and model. Yes, a Kimber 1911 could go for $800, but your Rock Island Armory 1911 might not net that. There will be a price difference.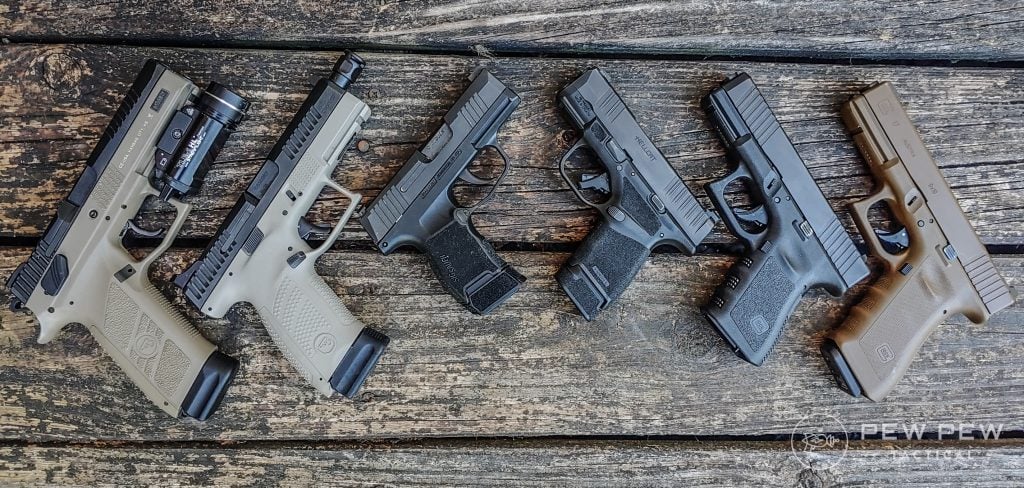 Time to Negotiate
Once you've got an idea of the resale value, cut it in half. (If the cut in half price ends in 50, round up to the next 00.)
That's your starting point.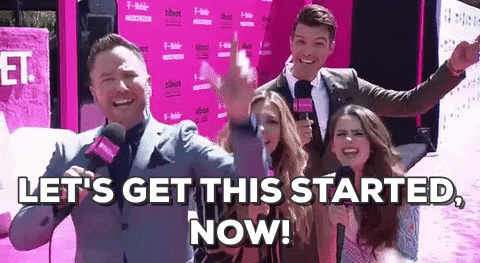 For example, let's say I own a Glock 19 with only a dozen shots through it or so. It falls in the good condition bracket.
Used prices in my area range from $400 to $600 for that gun. Personally, I tend to grab the middle price, so $500 for this example.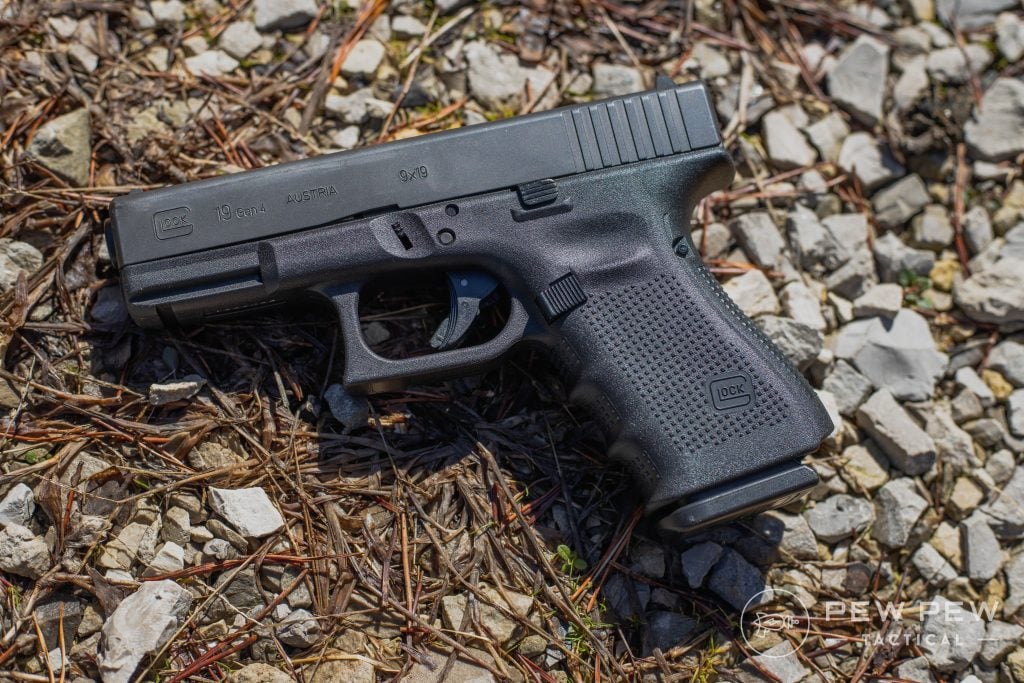 Remember, we got to cut that in half for a trade-in — landing us at $250.
Again, I like to round up, so $300 is my estimated trade-in value. (That may vary in your area, so again, research is key.)
What are the chances you'll get that amount?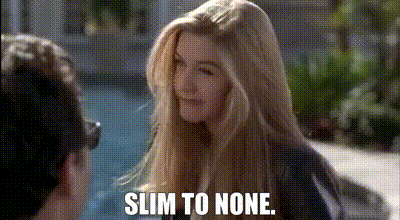 The salesperson will hit you back with an offer a good bit lower.
A final negotiation about halfway between your initial offer and the salespeople is ideal, but don't be surprised if the shop's final offer is a fair bit lower.
Pro Tip: Predetermine what the lowest price you'll accept is before you head to the gun shop. That way, you won't be tempted to take something drastically lower.
Trade-In vs Private Sale
At this point, you may balk at the idea of less than half of the resale value of your gun.
So, why not just sell it yourself and reap the whole resale value?
Private sales are certainly an option that will almost always earn you more money for your gun.
The difference comes at the cost of convenience and effort.
By taking a lower price for the trade-in, you're essentially paying a fee for the other person to eventually sell it for you.
If you'd rather get more money for your gun and don't mind putting in the extra effort, it's definitely worth going the private sale route.
Another thing to remember, everything we've said here is about trading in your gun, not selling it to a gun shop for them to resell.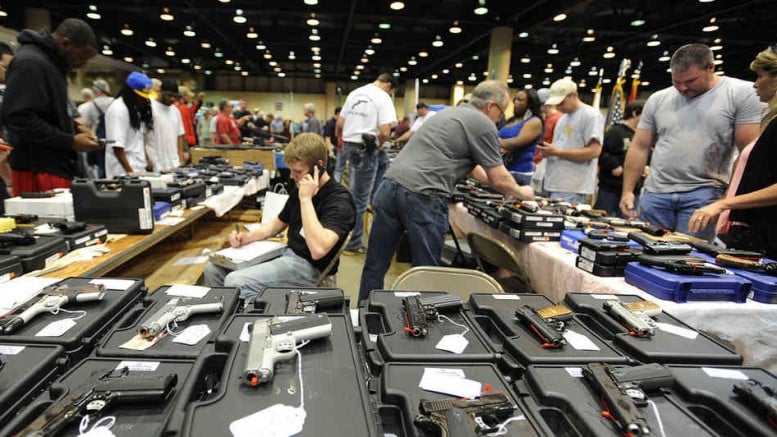 If that's what you're doing, expect to make even less than you would with a trade-in, only about 30% to 40% of the gun's resell value.
On the other hand, if your gun was documented as owned by someone famous, I can't stress this enough — sell it through a private sale or auction house.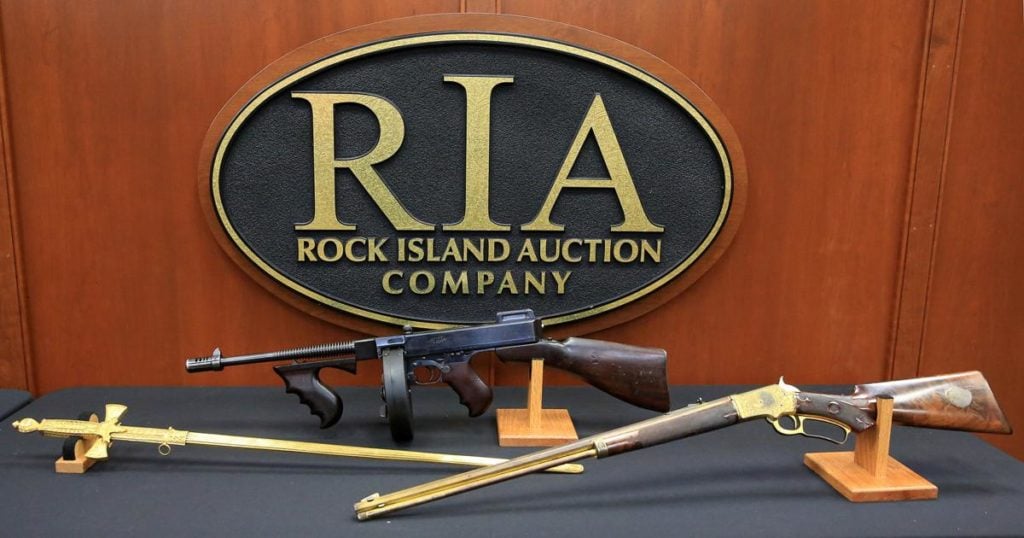 However, that does involve a bit of a gamble since you may not get the price for it you were hoping for…or you might get a lot more.
Like I said…gamble.
Pro Tip: If you want cash and don't mind the work, do a private sale. But, if you know the gun you want is at your gun shop, the trade-in might be your best bet.
Conclusion
First and foremost, do your research and be honest about the state of your gun while pricing it.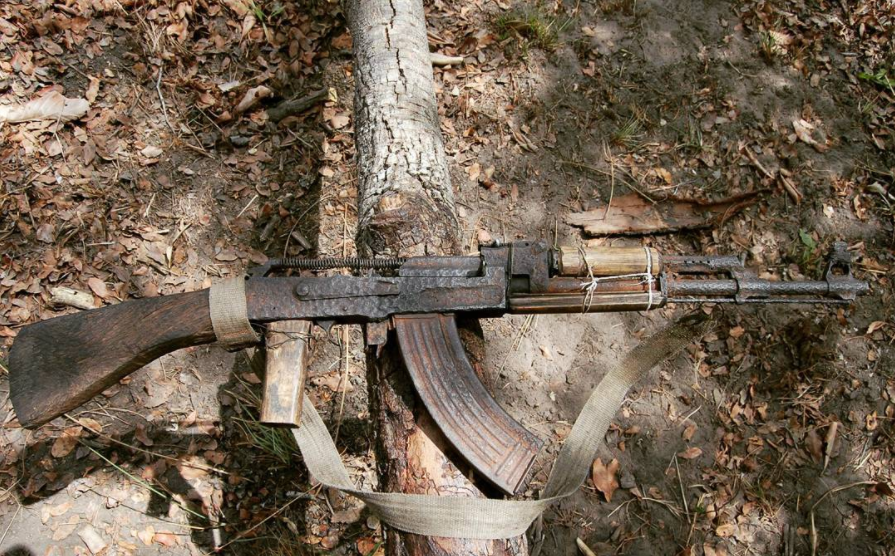 Using the resources we mentioned above, you should get a good idea of what your gun is worth before you to the shop.
And don't ever be afraid to walk away from a deal that just isn't working for you.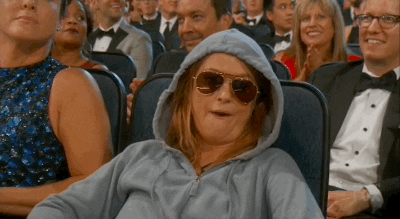 Remember, knowledge is power in all cases, not just dealing with salespeople.
Have you ever traded in a gun for something else? Tell us all about it in the comments below. Ready to learn more about buying and selling? Check out our guides on Best Places to Buy Used Guns and Private Sales for Beginners.