We're all for supporting local gun shops, but the fact is that they don't always have what you're looking for or, if they do, it's not always at a price that we can justify.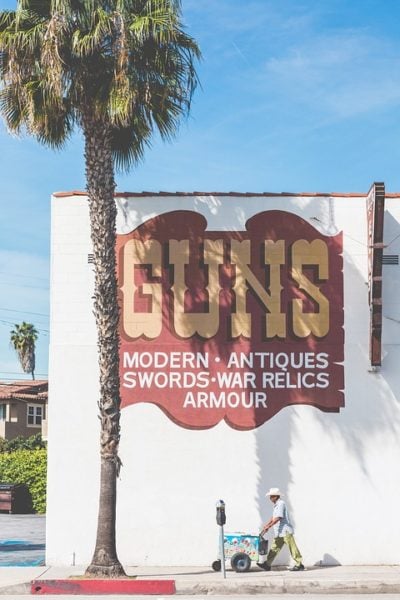 When that happens, auctions and classified sites can be a great way to track down a more unusual item or get a great deal.
But like with buying anything online, you want to make sure that you're purchasing through a safe, trustworthy platform. If anything, that's even more true with guns since they are a higher-price item and there are so many laws surrounding their sale.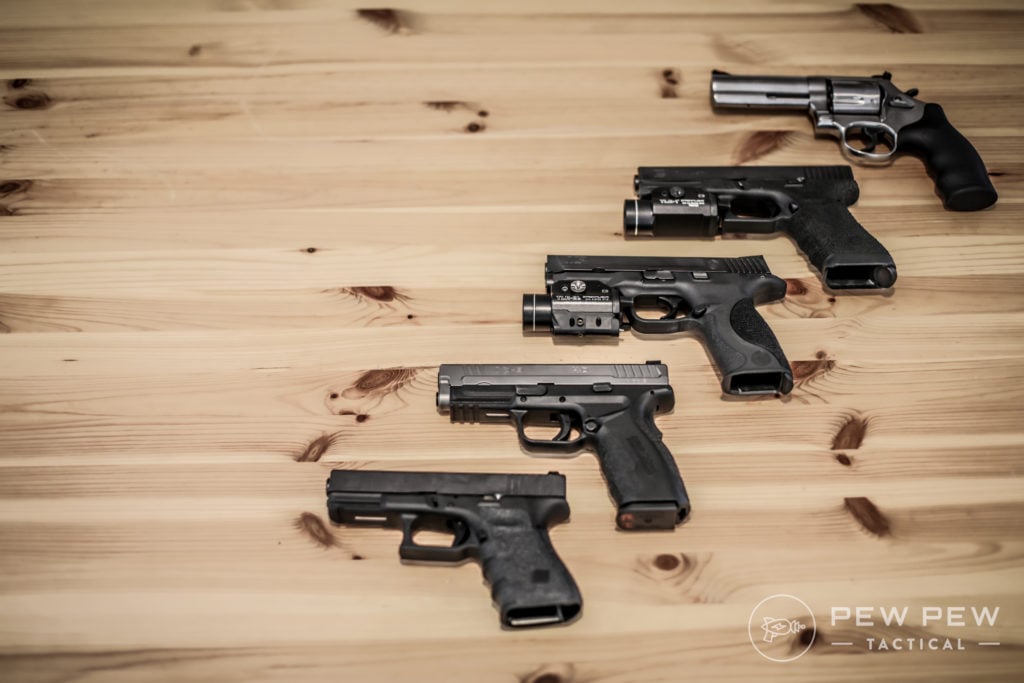 The sites we're going to talk about here are all great platforms.
They all facilitate private sales, so you don't necessarily get the same assurances that you do when buying from a store, but they also take steps to ensure that both buyers and sellers are protected.
They also all offer plenty of less common items and are great places to get good deals.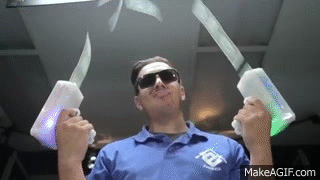 Best Gun Auctions and Classifieds
We're going to kick things off with sites that primarily sell via auction, though our first site, GunBroker, offers some listings that you can just buy directly.
Best Gun Auctions
You'll find both online-only auctions and more traditional auctions described here.
1. GunBroker
GunBroker is basically eBay for guns. It's the largest online auction platform for firearms and, like eBay, you can get really good deals and find rare or otherwise difficult to track down items.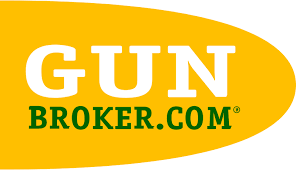 Also like eBay, GunBroker is primarily an auction site, but there are some listings that you can just straight up buy as well as others that offer a "Buy Now" option in addition to the auction option.
The "Buy Now" price is generally a higher price than the starting bid but not by much and it's not uncommon to see prices that are the same as the starting bid.
There are also some items that allow potential buyers to "Take a Shot," which means you can offer a price which they can then choose to take or not.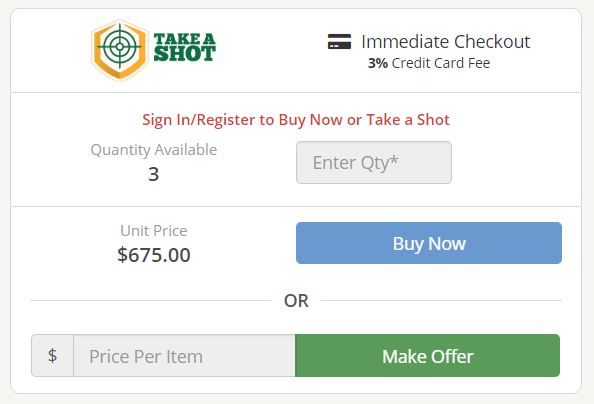 Another thing that GunBroker has in common with eBay is that they merely host sales, they aren't selling the items themselves and they don't verify all items, sellers, or buyers.
That means that there is inevitably a risk of scams.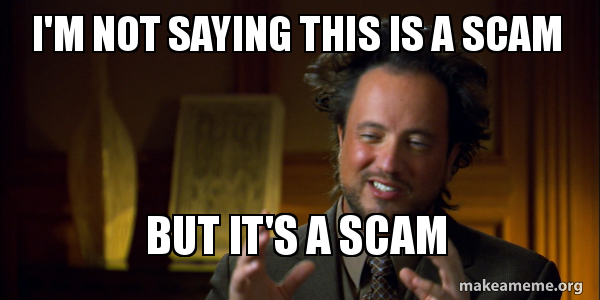 Fortunately, you can see reviews, the length of time registered, and various badges for top sellers, verified members, FFL holders, and Premium Members to help you get an idea of who's trustworthy.
You can find out more about GunBroker from our complete review.
What's your take on GunBroker?
2. Morphy Auctions
If you're looking for a more traditional auction house, Morphy Auctions is a great option.

Morphy sells antiques of all kinds, not just firearms, but they typically host four firearm-specific auctions per year.
Their Extraordinary Firearms Auctions typically take place in the spring and fall and feature rarer or higher end weapons valued at $2,500 or more.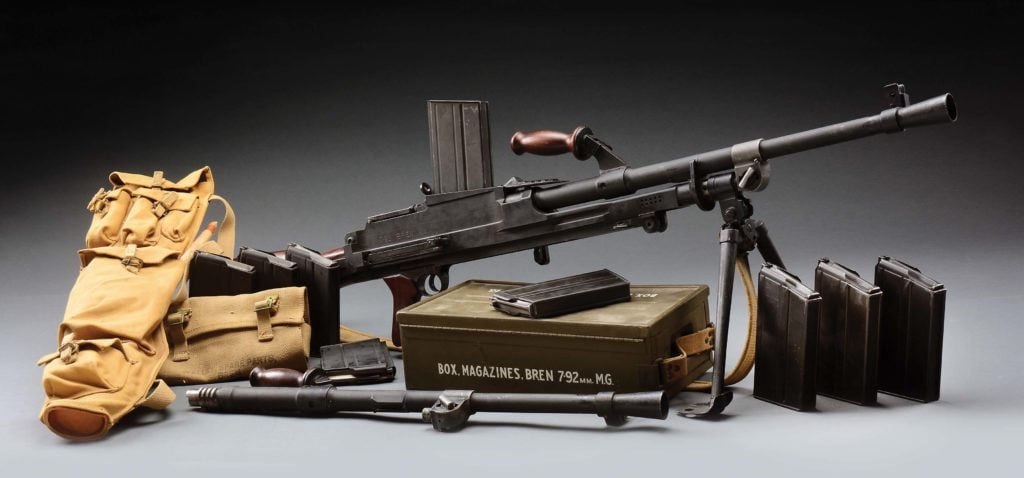 Their Field and Range Auctions typically take place in the winter and fall and have lower priced weapons, usually valued between $500 and $3,000.
The big advantage of Morphy over sites like GunBroker is that it's easier to find rare or unusual firearms in good condition.
On the other hand, you can only auction on their schedule: you have to be available to bid while the auction is going on. They don't take any kind of advanced bidding.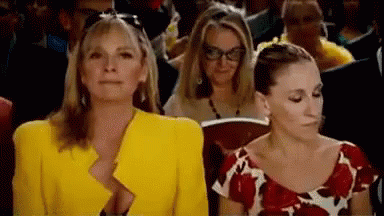 Fortunately, while you can bid in person at Morphy's auction house in Denver, Pennsylvania, most of us are probably best off using the options to bid online or by phone.
In addition, you can view the catalog for upcoming options well ahead of time, so you'll know what's available and can plan accordingly before the auction starts.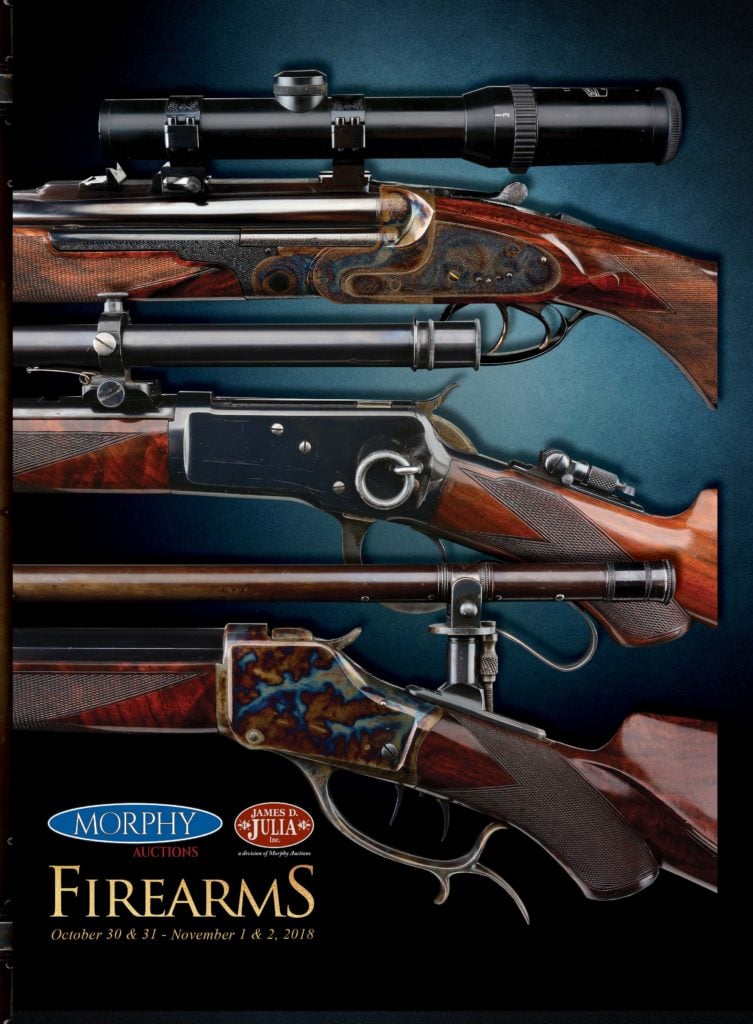 If you have an antique firearm (or another type of antique, for that matter) of your own that you're looking to sell, an auction house can be a great way to get the best possible price, since the audience is going to include a greater proportion of people that are knowledgeable about antiques and their value.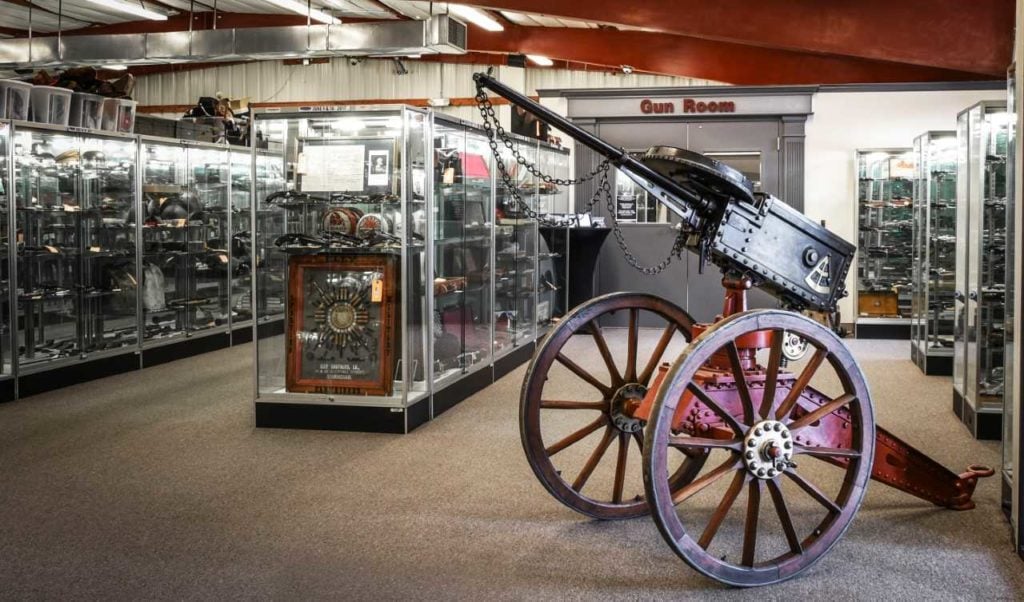 And once your items are reviewed and accepted, they'll handle most of the work for you, so it's really easy, too, especially if you have several pieces that you'd like to part with.
3. Rock Island Auction
Rock Island Auction is another more traditional style auction house, but they specialize in firearms and related items, including bladed weapons and military paraphernalia, rather than general antiques.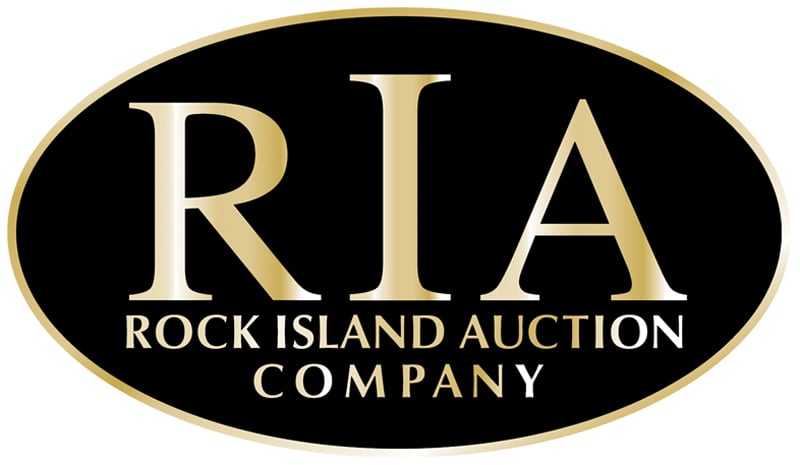 Rock Island is very well established in the industry and has a great reputation. In fact, Rock Island has handled some of the highest priced gun sales ever.
They sell some really cool stuff and in my opinion, their auction catalogs are worth perusing just to see what interesting things they're selling, even if you can't or don't want to buy.
Not everything is super expensive, though. While RIA really specializes in rare and collectible items, you can also find great deals on more common, affordable used guns that are in excellent condition—no sorting through beat to death used guns required.
Rock Island Auction hosts up to seven Online Only Auctions per year, which is where you'll find those lower cost items. On top of that, they host up to three Premier Auctions per year, which is where those rarer items can be found.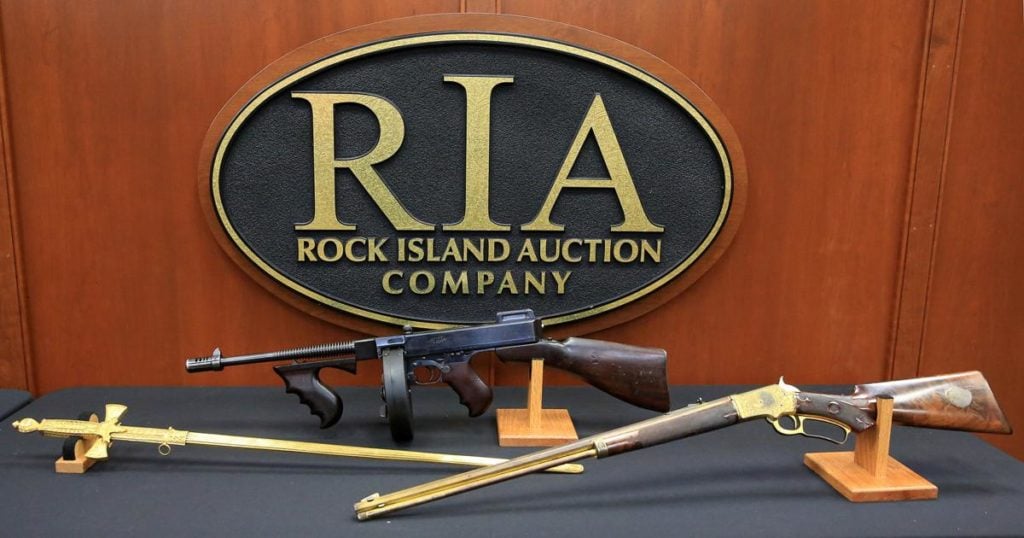 As the name suggests, Online Only Auctions only allow online bidding, but for Premier Auctions you have more options. They allow in person, online, and by phone live bidding, as well as absentee (aka sealed) bidding.
To take part in absentee bidding, you give RIA a maximum amount you're willing to bid and they will bid on your behalf up to that amount.
In other words, they'll match bids made by others as they're made up to your maximum amount, so you don't have to pay that whole amount if bidding stops at a lower amount. Absentee bids can be submitted online or by email, fax, phone, or mail.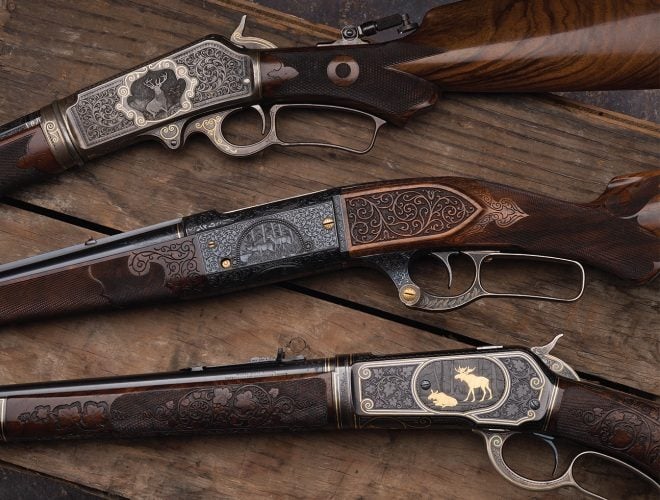 Rock Island also allows conditional bidding for absentee bidding, which has to be set up by phone. Conditional bidding is what it sounds like: you can ask that your amounts be changed based on the events of the auction.
For example, if you have two lots that you're interested in bidding on, you might have Rock Island raise your bid on the second lot if you don't win the first one.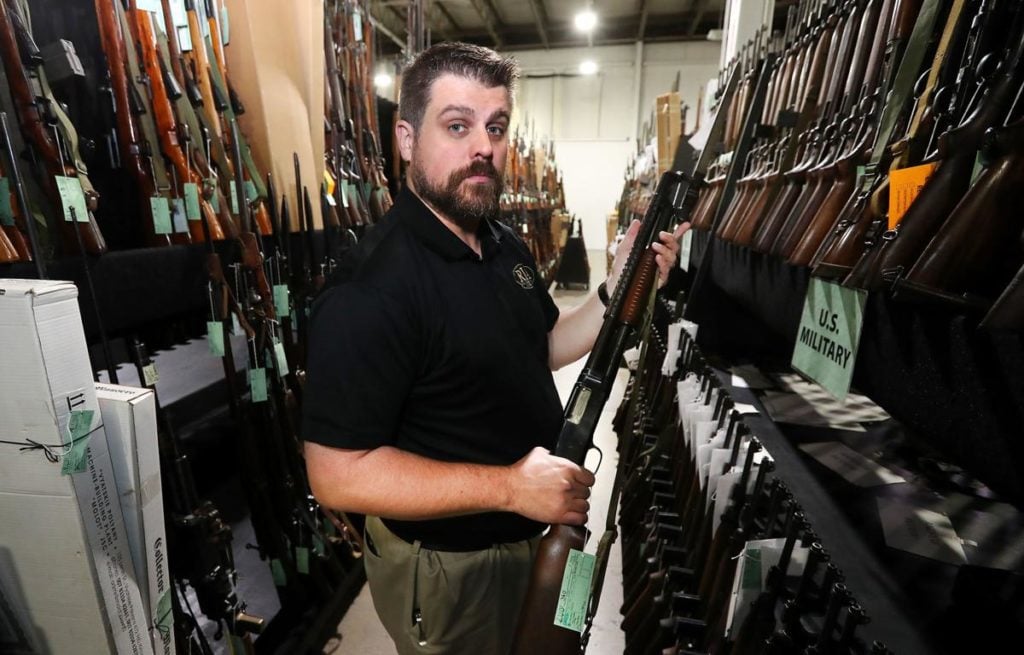 And similar to Murphy Auctions, if you're looking to sell, rather than buy, consigning with RIA can help you get great prices with very little work on your part.
Best Gun Classifieds
Maybe you want to just buy a gun instead of dealing with the involved process of an auction.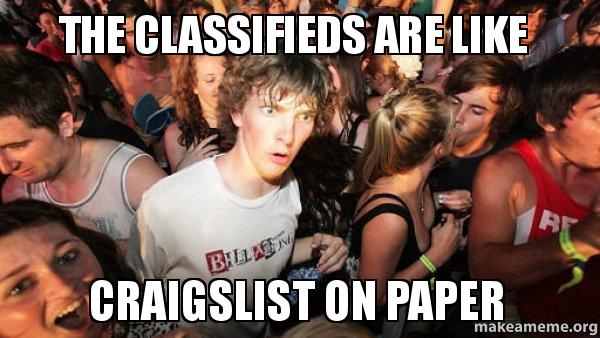 In that case, a classified site is a great option. A few of the above sites have classifieds in addition to auctions, but the ones below are strictly or mostly classifieds.
4. GunsAmerica
GunsAmerica is a pretty straightforward site with both auction and regular classified listings, but most of their listings are classifieds, which is why I placed them in this section.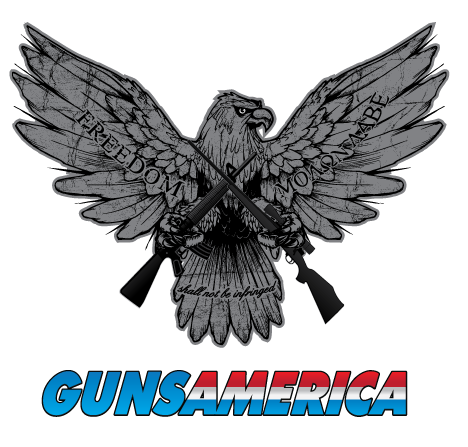 They have items across virtually all price points and host both local and national level sales.
A huge advantage of GunsAmerica is the ability to save searches, so if you're looking for something in particular, it's easy to keep checking back to see what's become available. You can also set up daily or hourly emails for each saved search to make it even easier to keep up with new listings.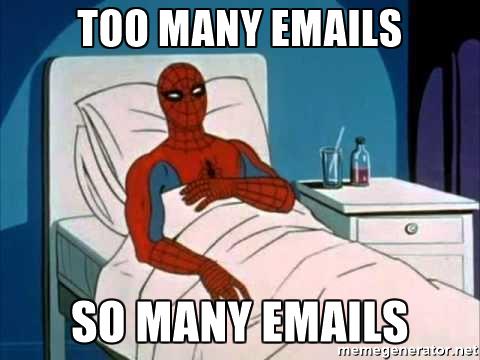 Many sellers are gun shops and other licensed dealers rather than individuals looking to clear out an item or two from their collection, though those kinds of sellers are also allowed.
You can filter your search results to show only dealer sales, though, if that's what you prefer.
Like with GunBroker, these are private sales, so there's a risk of scams, especially from non-dealer sellers.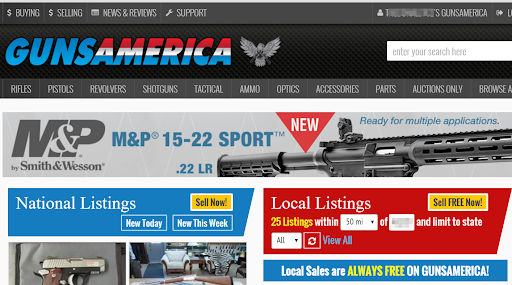 GunsAmerica allows for feedback on sellers, but sellers can choose to hide the feedback given to them, so don't assume that a lack of feedback means that no one's been upset enough with the seller to give feedback.
GunsAmerica doesn't allow feedback for buyers, so be careful when selling. With that said, the site can still be a great platform for selling guns. There's never a posting fee, usually just a fee after the item is sold. For local sales (sales within 50 miles) there's no after-sale fee either.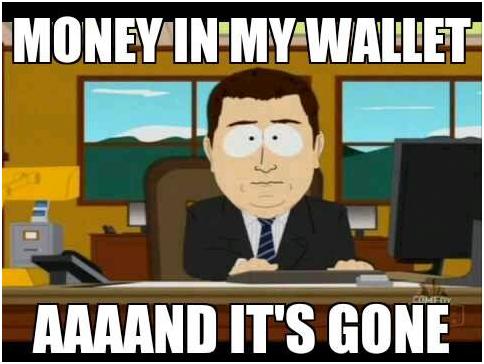 However, GunsAmerica does allow you to add what they call "enhancements" that help your listing get more attention or can help incentivize people to spend more for a fee upon listing.
The exact amount of the various fees depends on what membership level you go with.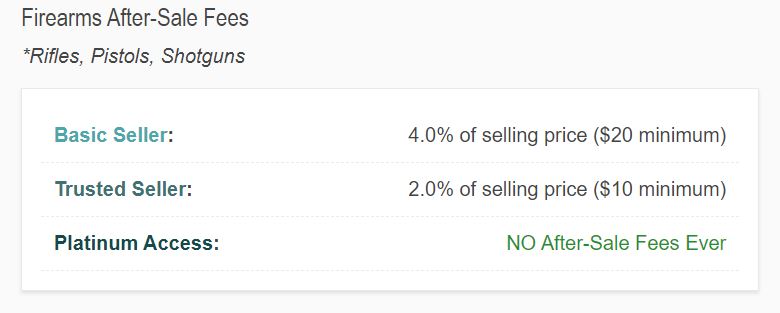 There are three membership levels: Basic Seller, Trusted Seller, and Platinum Access. The higher the level, the lower the fees, and the more other benefits you get, but there's a monthly cost for the two higher-level options.
If you're just looking to offload a gun here or there, the Basic option will do you just fine, while the Trusted Seller option is for people selling five or more guns a month.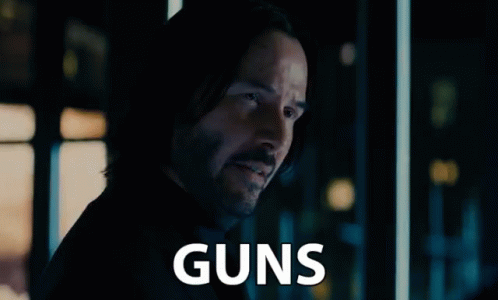 Platinum Access is for gun shops looking to set up an online portal for their sales.
5. Calguns & Other Forums
Dedicated classified websites aren't the only places you can find classified listings, but don't bother looking at places like Craigslist, Facebook, or Reddit. Most generalized platforms don't allow firearm sales.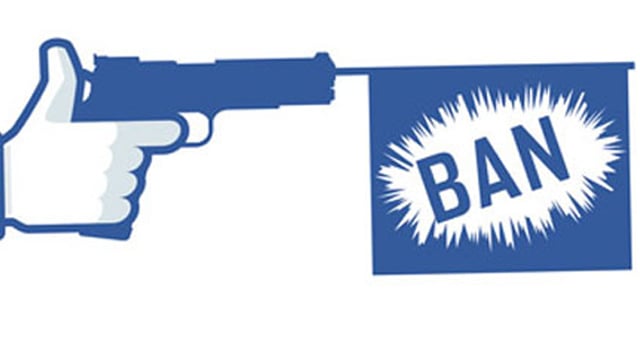 Look for firearm specific forums instead. Almost all states have a gun forum and most of those forums have a section for classifieds.
Calguns is one of the largest state firearms forums and is often looked to as an example, but again, pretty much every state has an online gun forum and many states have multiple.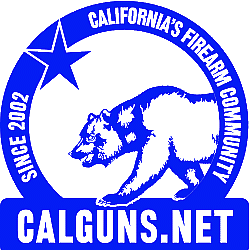 Just search your state's name and "gun forum" and at least one option should come up. Some states even actually have entire forums or websites specifically devoted to firearms classifieds for that state.
If you live in one of those small states or near the border in a large one, you may also want to look for forums for nearby states so you can take advantage of those listings too.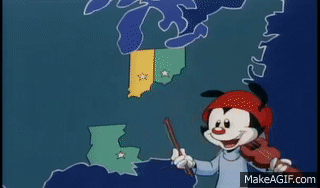 There are also regional equivalents that cover multiple states. They can be useful anyway, but especially if your state doesn't have an active forum of it's own.
There are tons of reasons to be involved in these types of online gun communities beyond just the classified ads so if you haven't really used them before, this is definitely a good excuse to start.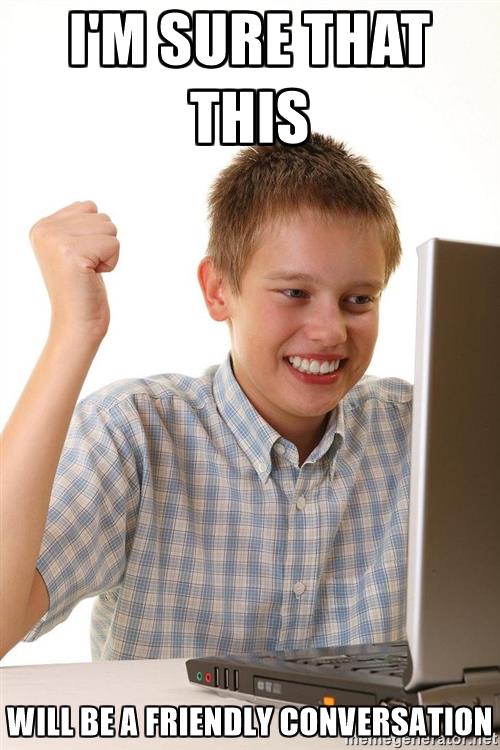 Parting Shots
These sites are all great places to start when looking to buy or sell firearms, but it's by no means a comprehensive list. There are definitely other great auction and classified sites out there.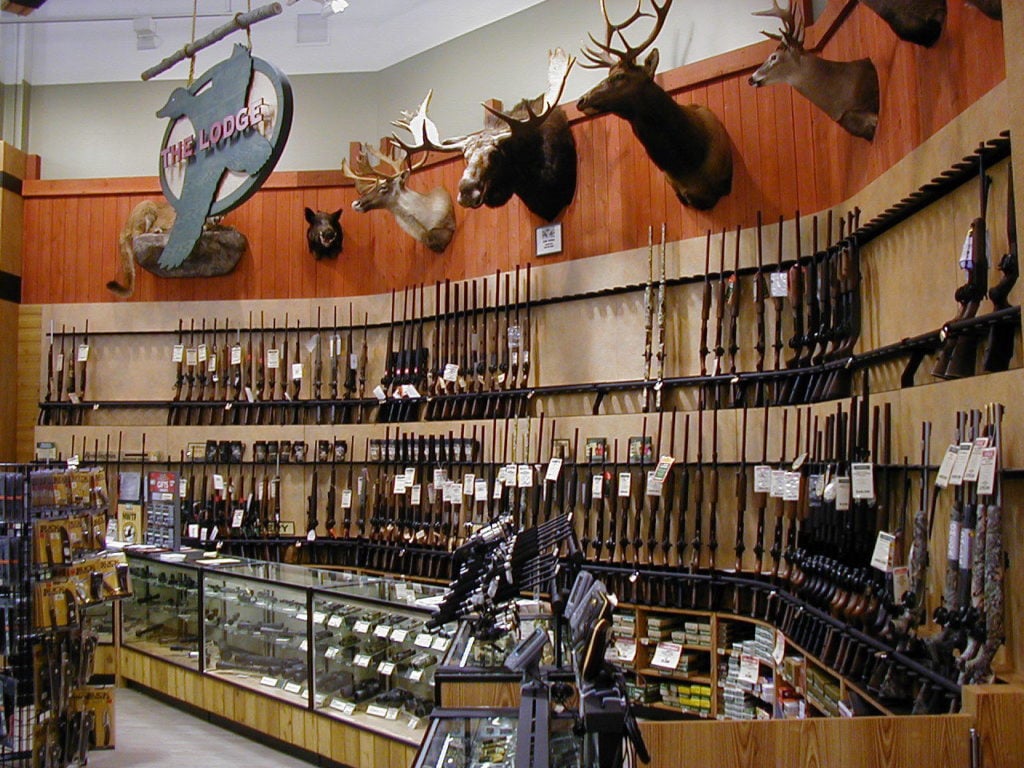 If you haven't bought guns online before, you'll also want to check out How to Buy a Gun Online to help you navigate the process and know what to expect. Make sure you know what your state's laws governing gun sales are as well.
I also recommend checking out Buying Used Guns Safely to make sure you're doing everything you can both to avoid scams and for personal protection.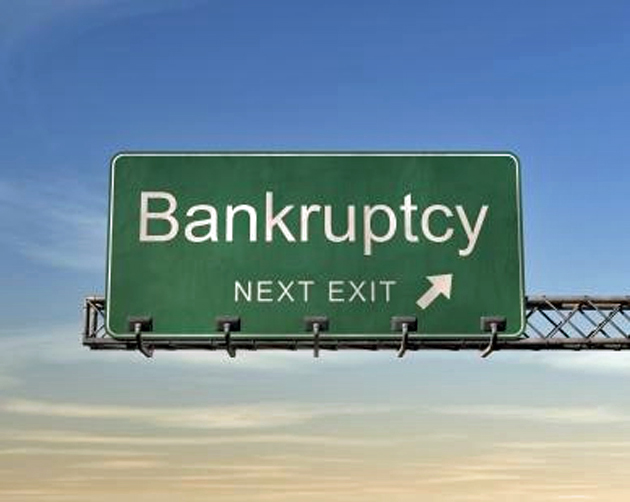 And remember that buying through an auction or classified site doesn't mean you can't support your local gun shop at the same time!
Unless you're picking your gun up in person, you'll have to have it shipped to an FFL. Most gun shops will accept shipments for a fee, so you can still show them some support that way.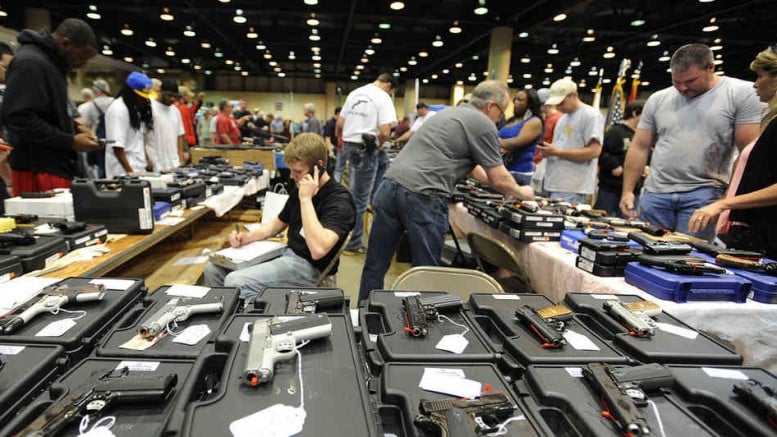 Have you used any of these sites? Do you have another favorite auction or classified site? Check out our list of the 10 Best Online Gun Stores for some more options.