Just got a gun…or thinking about getting one soon?
And now you're scouring the internet to find out the best way to learn?
I've got you covered…especially since I was in your exact shoes a few years ago.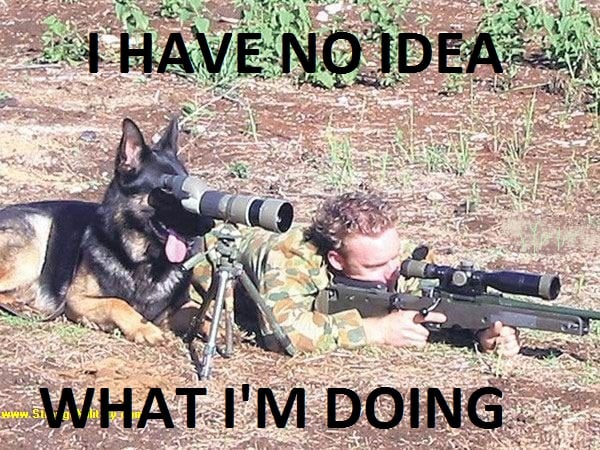 I'll cover the current options and break them down into two groups…online and in-person. I'll break down the pros/cons for each, plus a couple suggestions that I've personally used.
By the end…you'll have a great grasp of what to do next in your gun journey!
Why Take Gun Training Courses?
There's a bazillion reasons…but here are the three biggest one that stand out to me:
1. Safety
If there's no one watching over you in the beginning…chances are you'll start forming some bad habits.
Things that most likely won't immediately hurt you or someone else…but could become bad news bears when you instinctively do it at the range with a loaded firearm.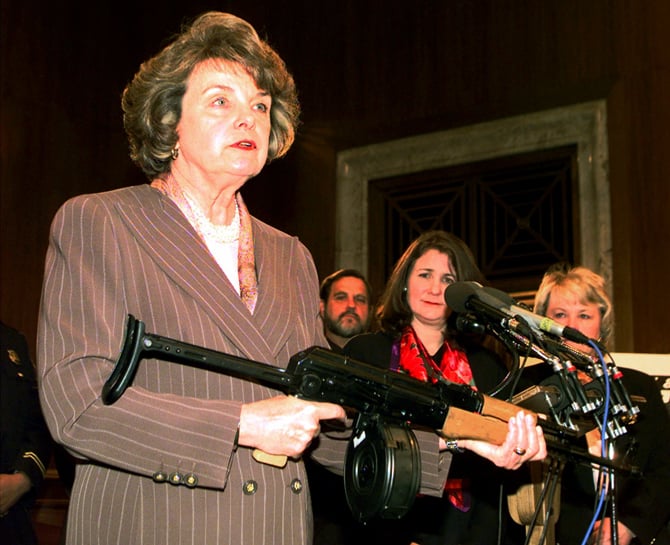 Case in point…not putting your finger on the trigger until you're ready to shoot.
2. Looking Like a Fool
I don't know about you…but I hate it when I get called out for doing something wrong. In this case it will be at the gun store or the gun range. I'd much rather spend some time beforehand so I have some resemblance of knowing what I'm doing.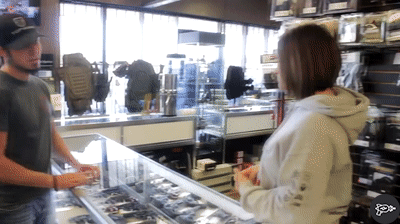 3. Saving Time
Yes…all the info you'll find in a beginner course is already free and readily available online. But you're probably going to spend a LOT of time combing through and figuring out what is correct, and what is not.
Plus…internet gun forums aren't the most friendly for complete newbies.
So really…it's a matter of how much your time is worth to you.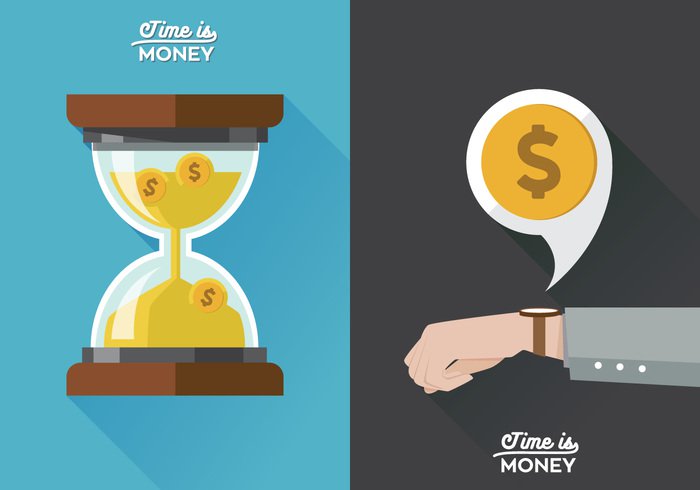 Still with me?
Online Gun Training Options
Not ready to go onsite for a live shooting course yet? Online is where I started too.
1. YouTube
There's a LOT of stuff on YouTube. Most of it is people reviewing guns & gear or having a lot of fun with rare and full-auto guns. Here's a couple of my recommendations for beginners.
Most important thing are the 4 Rules of Gun Safety! Here's a good one:
What about how to even use a handgun? This is one of the most complete (although kind of boring):
And this was really great for becoming a BETTER handgun shooter. From the guy who has won more pistol competitions that any one can count:
If you know of any full lessons that cover everything a beginner needs to know (and isn't a snooze fest) let me know in the comments!
2. NRA Basic Pistol Course
I didn't even know the NRA Basic Pistol Course existed until I decided to get certified as an NRA instructor and passing it was one of the prerequisites.
It has a lot of good information…maybe TOO much information for a beginner. I believe the course totals on about 7-8 hours.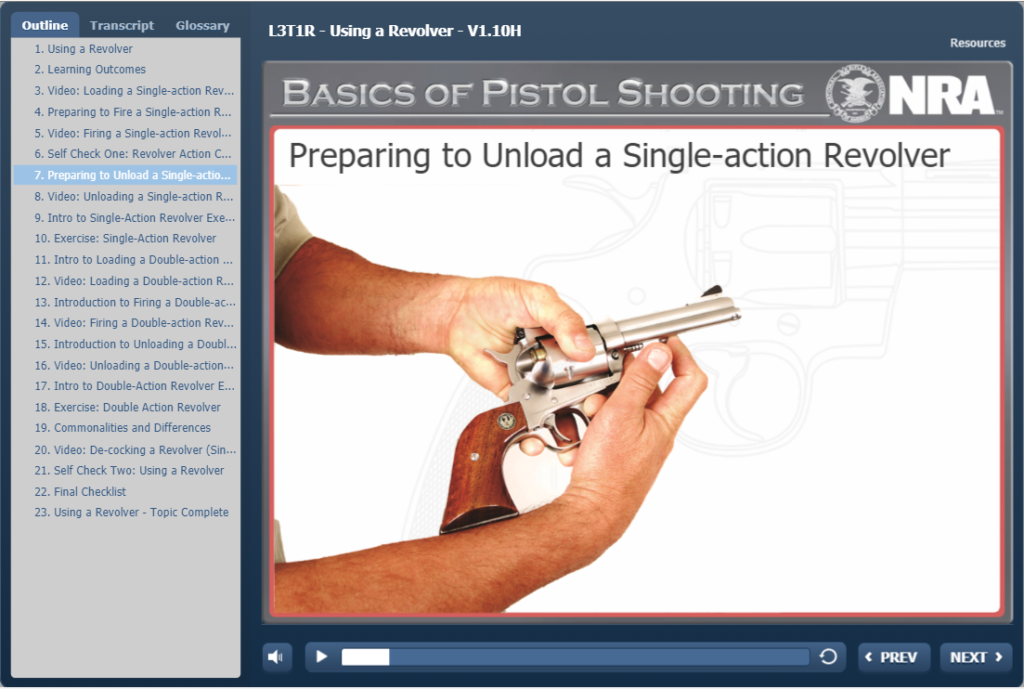 And it's built on a super old learning management system that's not mobile friendly, kind of buggy on my laptop, no skipping allowed, and an annoying quiz system (don't get me started).
I'd recommend it if you know you like the nitty gritty. There was tons of stuff I never knew (and I don't think is very necessary for 99% of shooters). Check out my full review of Basic Pistol here.
3. Pantaeo Productions
I forget where I first heard of Pantaeo, but it was for their more advanced courses, along the lines of handgun drills and tactical weapons.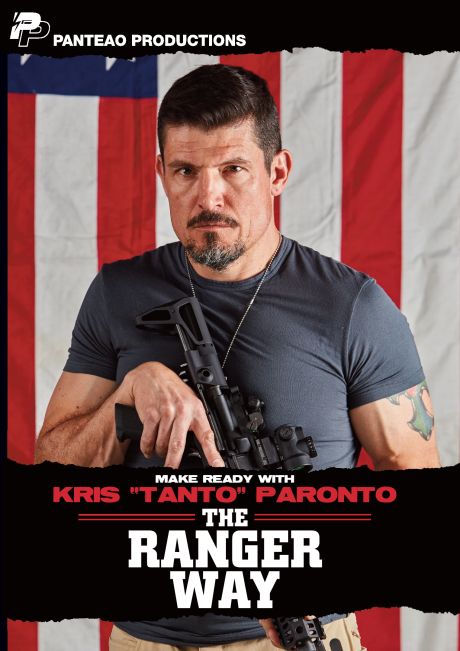 So I signed up (monthly subscription with access to everything) to see how their courses were for true beginners…starting with their Handgun 101, Part 1. For the most part it was pretty good.
But it did have some presupposed knowledge of terms and mechanics. I got the feeling that beginners might need to watch the intro videos two or three times.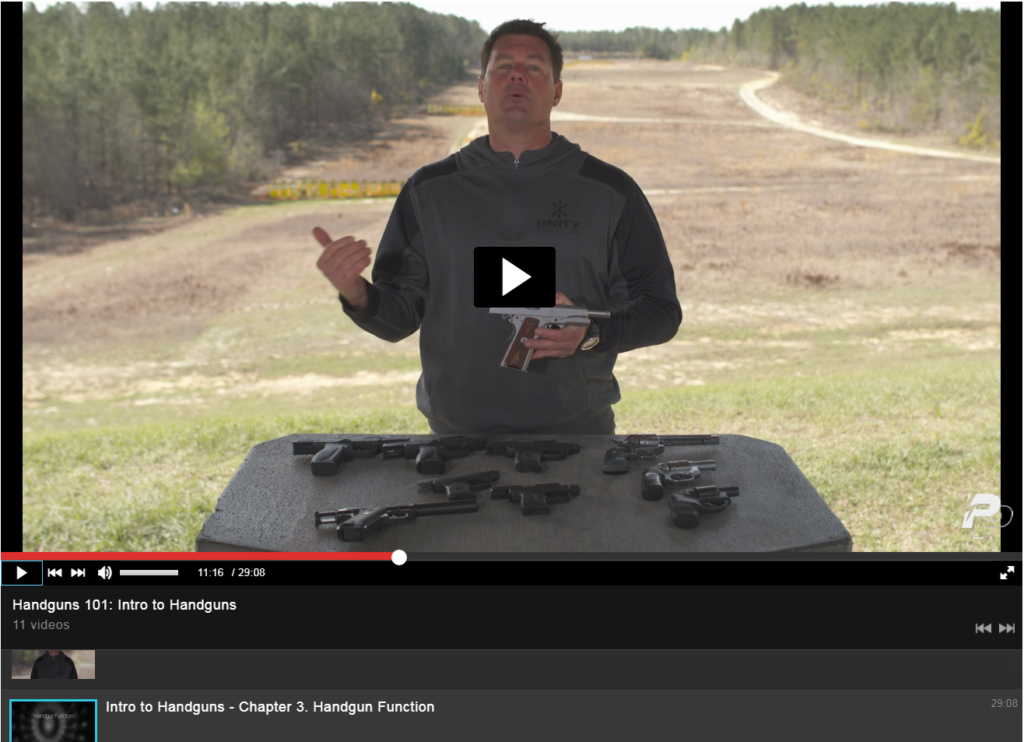 Production was pretty good but I would have liked a better way to see the chapters of the course. You'll see they are stuck at the bottom with a very small scroll screen.
I'll be trying out their other courses such as carbine and concealed carry and will update this.
4. Chris Sajnog
Want to learn from the very best?  Chris Sajnog is probably your guy…he's a retired Navy SEAL instructor who literally "wrote the book" for the SEAL's Sniper training program?  And who now charges $10,500 for one day of private training.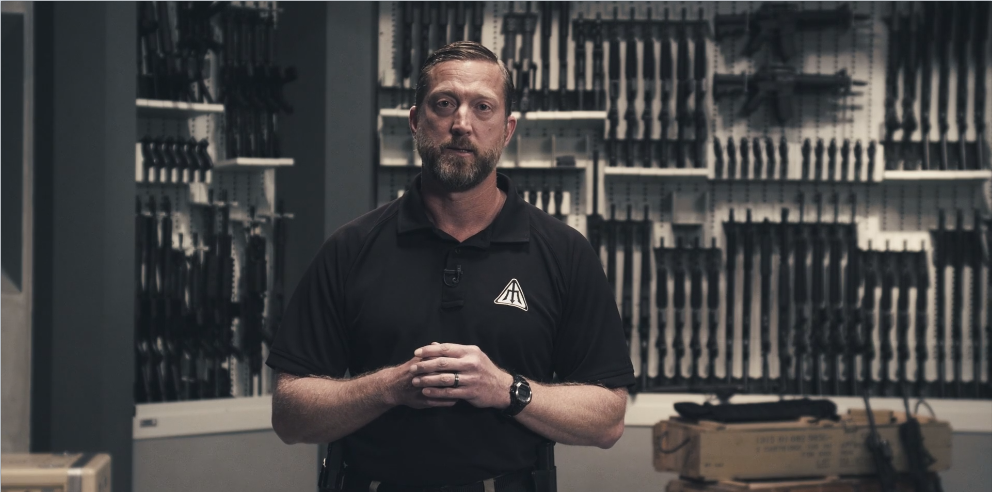 Well, thanks to technology…Chris Sajnog (sigh-nog) has created the closest thing to learning how to shoot like a SEAL…without enlisting or spending an arm and a leg.
But…it's not exactly geared towards the true beginner.  But once you're ready to really get accurate…Chris has got you covered with two programs…
New Rules of Marksmanship is a course with 52 videos.
I'm worked my way through and it's great how he emphasizes things you tend to forget…like focusing on the front sight.  And also mind/body mechanics that top atheletes (and elite units) use to perform at their best.  Plus super high production value and awesome downloadables.
Currently $497 but use code PEWPEW to drop $300 and make it $197.
He also has monthly memberships where you get the course, help from trainers, and lots more.
5. ConcealedCarry.com Courses
ConcealedCarry.com has lots of courses from concealed carry (duh) to vehicle firearm tactics, handgun grip, and more.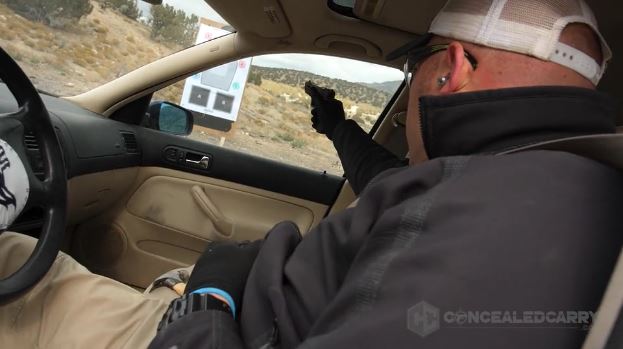 Prices vary from free to $65 for their law course.
6. Other
Maybe my Google-fu is lacking…but there wasn't really anything else that passed my quality check.
A lot focused on the concealed carry "loophole" where if you take an online course, you'll get a Virginia CCW which is good in 20+ states. Not that helpful for beginners.
Or some sketchier sites that make it super hard to find a sample of their curriculum or sample video.
7. Beginner's Guide to Guns from Pew Pew Tactical
I've also written an entire series of blogs catered specifically to beginners! Check out our entire curriculum in the Beginner's Guide to Guns.
8. Gun Noob to Gun Slinger
And our newest resource…Gun Noob to Gun Slinger. This video course is geared towards pistol/revolver beginners and only covers the most important stuff…without the attitude.
In Person Gun Training
If you've got the mentality to really learn, and can spare the extra expense, I totally recommend taking an in person gun course.
It could be a little intimidating, but if you choose a great instructor that knows how to work with beginners, it shouldn't be TOO intimidating.
So what's the best way to find the best gun training in your area?
Ask around!
I would suggest asking your gun buddies, asking your local gun store, Googling "gun training (your city)" and also verifying everything on Yelp.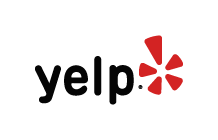 Be aware of lots of 5 star reviews with people that have 5 or less reviews. That always raises shill alarms.
Now how about recommended courses?
I haven't taken a wide variety of courses, but I'll list the ones I have taken (Southern California)…and the ones with stellar reputations from everyone.
NRA Certified Instructors
Find a local one at NRA Instructors and look up their reviews.
Now let's move onto the ones I personally recommend.
1. International Tactical Training Seminars (ITTS), Los Angeles
I've taken…about 7 ITTS courses from them over the years (All Handgun, Sniper 1, Shotgun 1, Concealed Carry). And they are who I fully recommend to anyone in the Southern California region.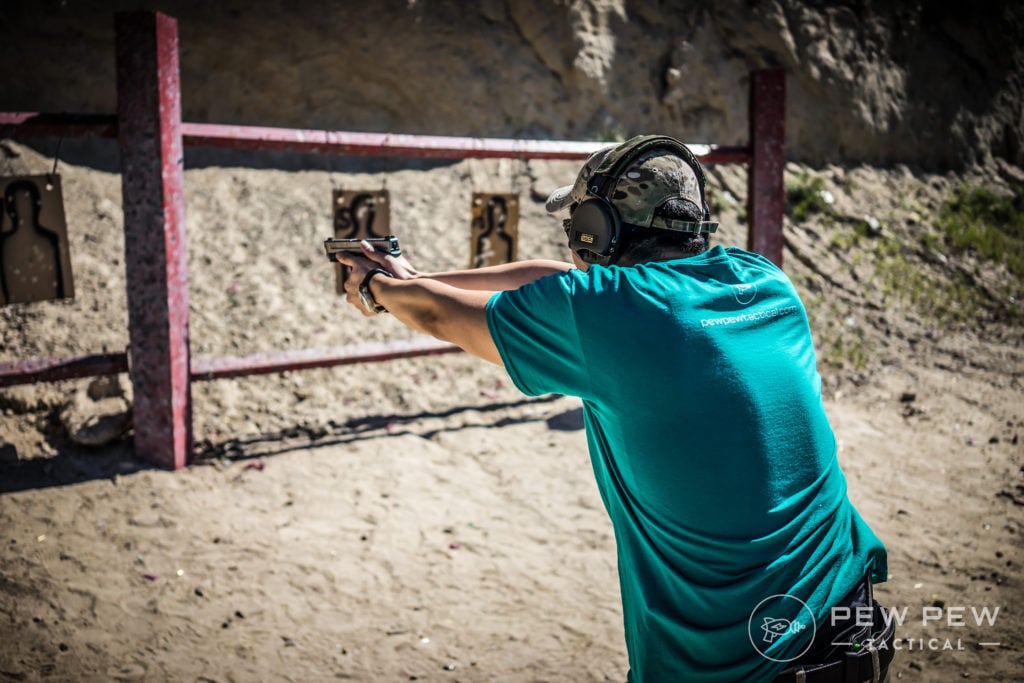 Their Handgun 1 course taught me all the fundamentals…and most importantly…permanently drilled in the 4 Rules of Firearm Safety. If only for that it was all worth it.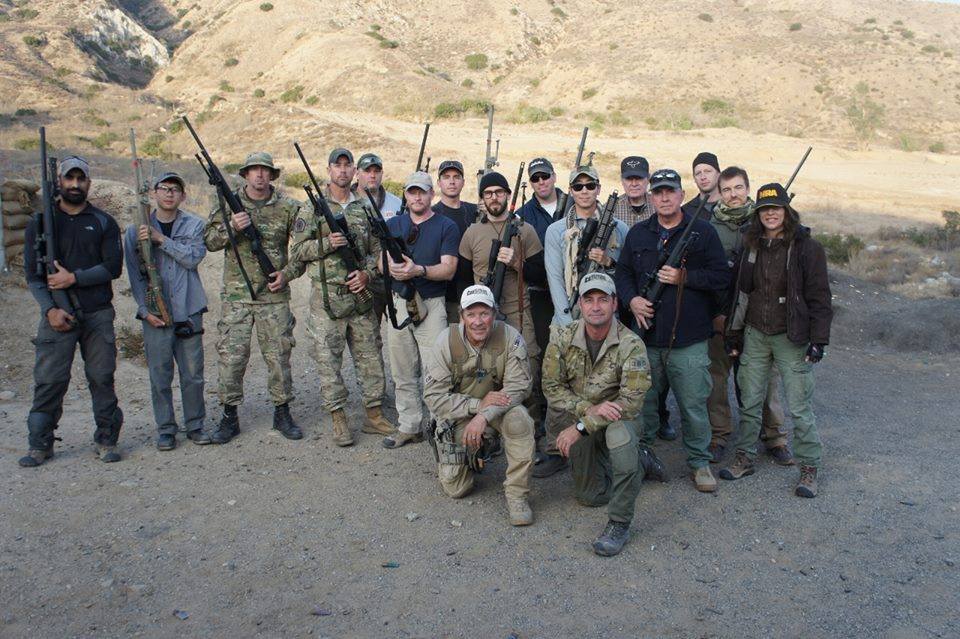 Plus their head instructor, Uncle Scotty is a super cool dude who has taught some of the most badass units in the world. AND he's in touch with his gaming side…
Check out more videos of their (actual) courses on their YouTube.
3. All Safe Defense Systems, Orange County
I took All Safe's NRA Instructor Certification course this last weekend. TJ, the instructor, came highly recommended from my buddy and was confirmed through Yelp beforehand.

And how was it?
It was much more INTENSE than I thought it would have been.
If you're not comfortable speaking in front of crowds…it's going to suck. But keep in mind this was for the Instructor course…so if you can't talk in front of people…you might not be a great future instructor.
I brought caffeine pills since I've sat through some gun courses before that were total snooze fests. But I actually didn't have to use them. TJ kept it upbeat even with slides and going through the NRA handbook. And questions…he was a master at getting us to the answer ourselves simply by asking questions.
Plus the "final" was teaching complete newbies how to shoot…and our score was determined by 10 of their shots on target. Talk about pressure.
If his teaching future instructors was any indication…I have no problem recommending his other courses to total beginners (and future instructors). Price is fair at $120 for the beginner course.
4. Others
These are the ones with stellar reputations and where I want to eventually attend:
Magpul CORE: The guys that made threw tactical courses into the spotlight with their DVDs.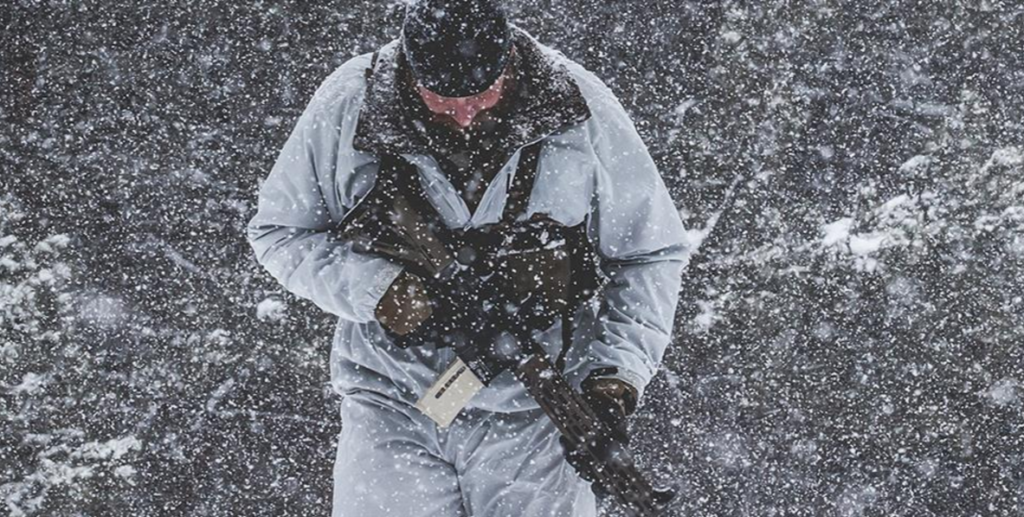 Rifles Only: Where I want to one day train for precision rifles.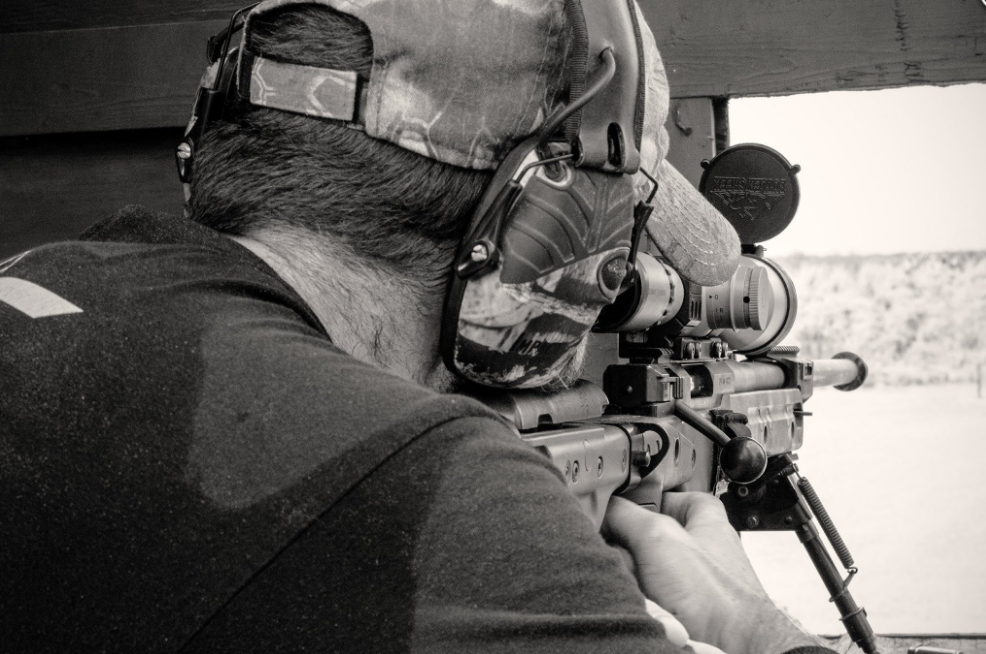 Conclusion
How'd I do…do you know where to start now?
Will it be with some YouTube before transitioning to a local in-person course? Or are you going to go with something fully online?