It's been one heckuva year, am I right?
However, even without a SHOT show, we've seen some rather neat firearms arrive.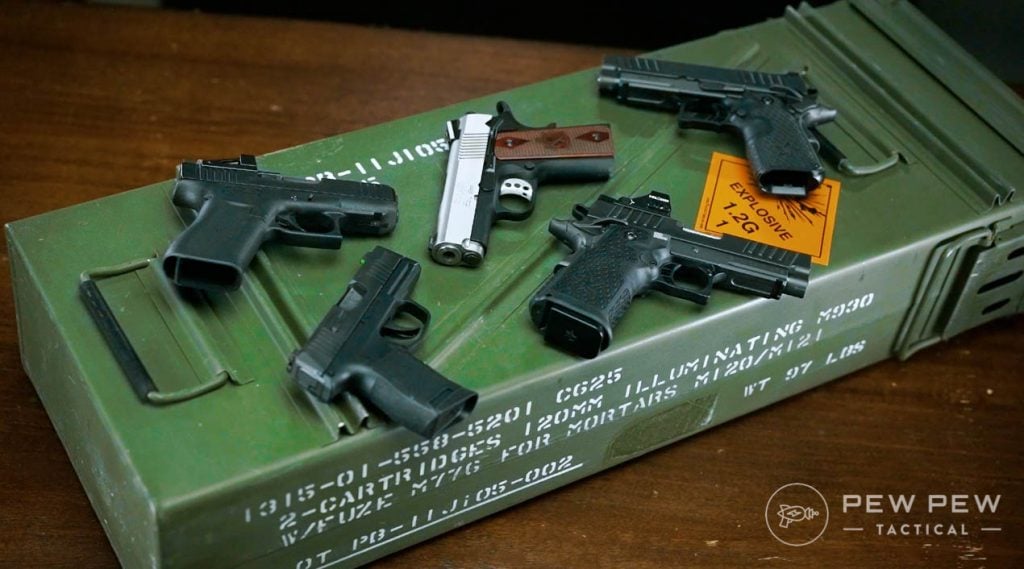 With that in mind, we put the brain trust together and examined the new firearms we've shot, looked at, drooled over, and purchased in 2021.
So, follow along as we lay out some of the new and cool guns of 2021 — to encompass pistols, rifles, and even a shotgun.
New Guns of 2021
1. FN 509 LS Edge
FN makes great pistols, but the company seems to forget about them…and so does the world.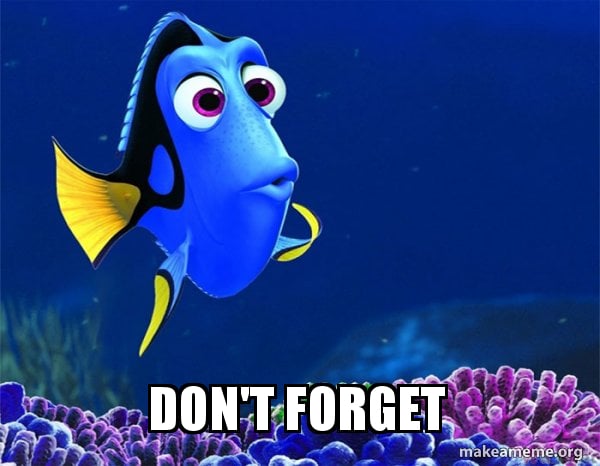 It seems that with the new 509, though, FN has learned its lesson, tossing its weight behind this new handgun. And it's making an impression.
The LAPD just adopted the 509 – you can read more about their testing process here — as did the Brinks armored car drivers. FN has released a multitude of models.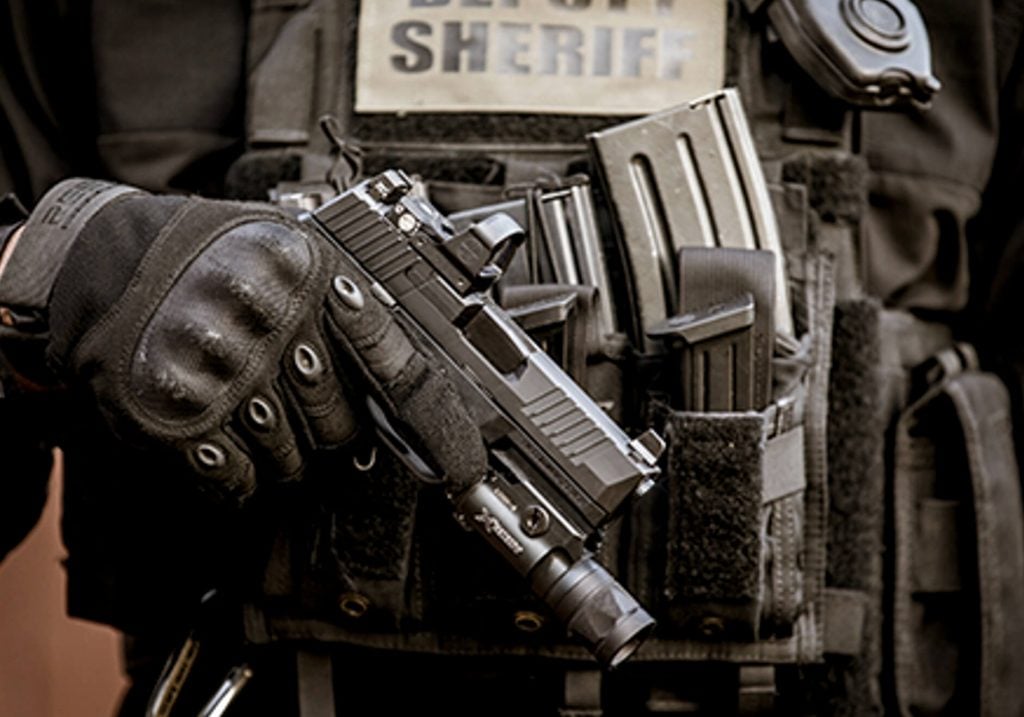 One of the coolest is the latest…the FN 509 LS Edge.
FN crafted the LS Edge to be the ultimate tactical model.
Do you know all those Gucci features people pay for? Well, FN just included them on this pistol.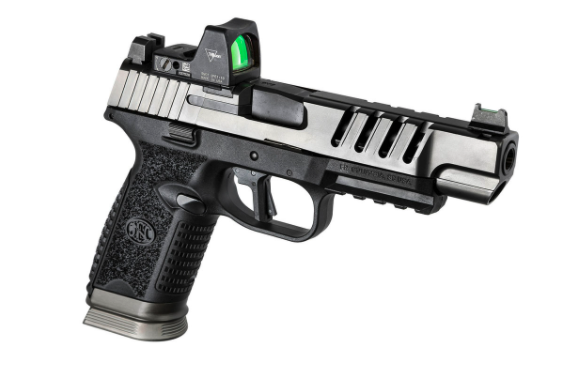 Shooters get an optic's ready platform with suppressor height sights, a lightened slide, a super smooth flat-faced trigger, and a match-grade barrel.
From the factory, you get everything you need…except for the optic and light. But you can check out our recommendations on the best pistol lights and red dots for some ideas.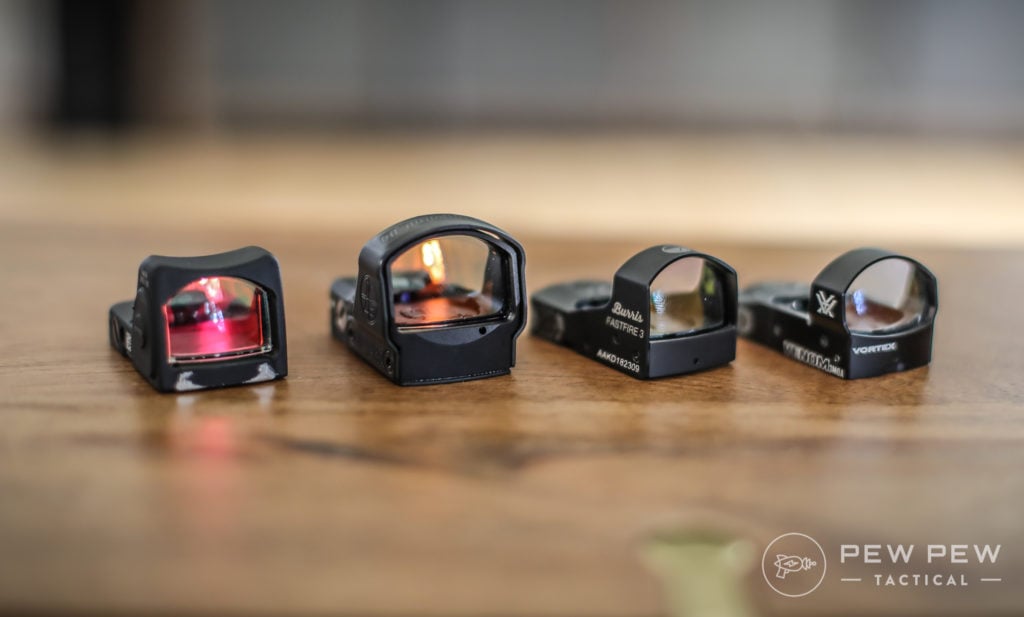 The long slide grants a longer sight radius and more control overall. From the factory, the LS Edge provides you with a feature-filled handgun that's absolutely outstanding.
It's super accurate, easy to handle, and capable for home defense, duty, big gun concealed carry, and even competitive shooting circles.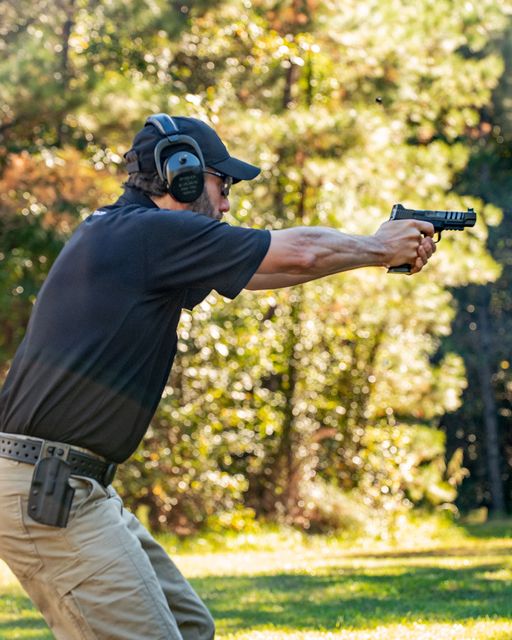 Plus, it looks cool as hell…and looking cool is half the battle.
The other half is ringing steel, and you'll certainly do this with the FN 509 LS Edge.
1349
at Brownells
Prices accurate at time of writing
Prices accurate at time of writing
2. Aero Precision EPC
The Aero Precision EPC took its time premiering. However, Aero went above and beyond with the EPC.
This Enhanced Pistol Caliber firearm can be a pistol, rifle, or whatever fits between the two.
At its core are a set of receivers that allows the user to build the gun into whatever they want.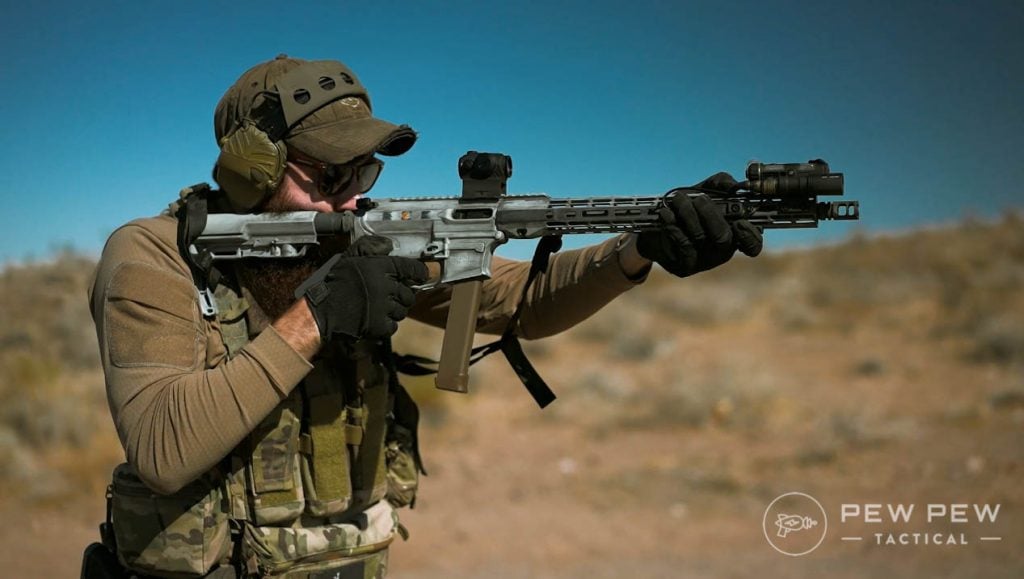 That said, you can also purchase complete uppers, lowers, rifles, and pistols if you so choose.
Aero's EPC utilizes a simple blowback operating system, packing the rest of the gun full of features.
This includes a last-round bolt-hold-open device that works perfectly with Glock magazines.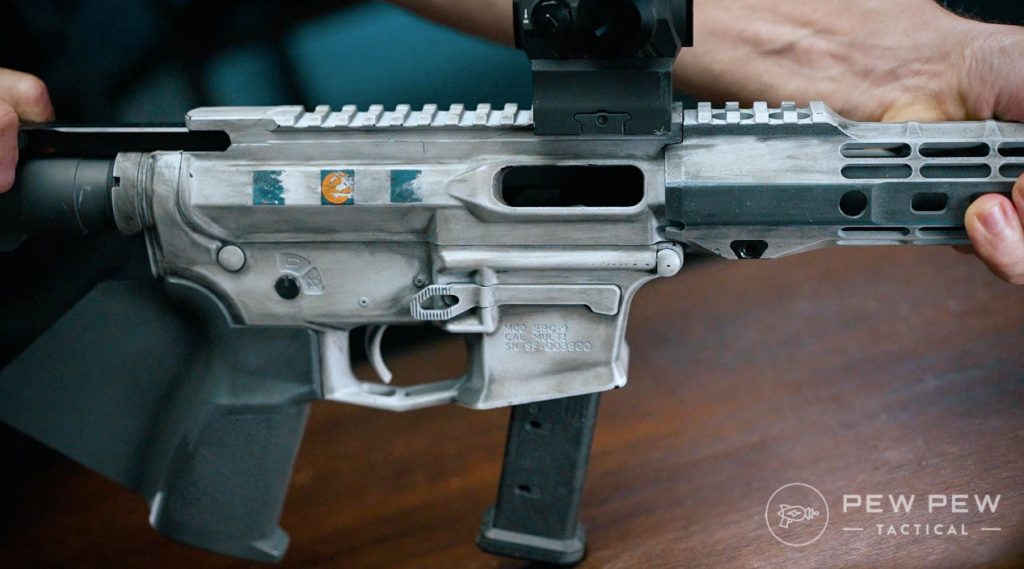 The bolt lock release is placed like a standard AR design even though the LRBHO lives in the upper receiver.
A massive magazine release and flared magazine well makes reloads swift and easy. Plus, you get the build-friendly features of the M4E1 series of rifles that use various threaded ports to make life easier.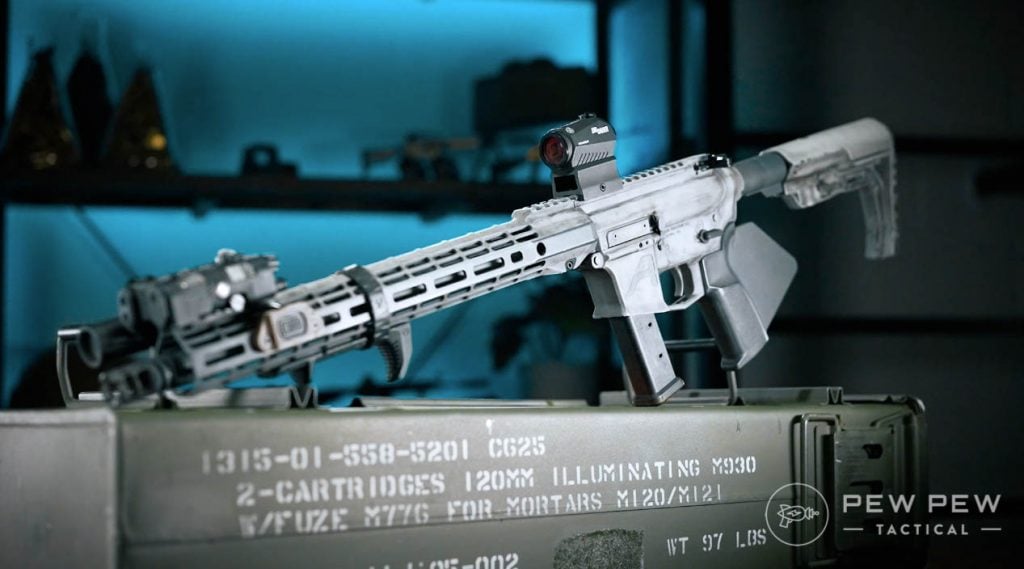 The Aero Precision EPC provides shooters with a 9mm or .40 S&W platform, but Aero has plans for a 10mm and .45 ACP model in the near future.
In short, the EPC models are fantastic and provide a very nice and affordable PCC option for those stuck to the AR platform.
We reviewed the Aero Precision EPC, so be sure to read the full review!
314
at Aero Precision
Prices accurate at time of writing
Prices accurate at time of writing
What do you think of the Aero EPC? Give it a rating below.
3. Savage Impulse
A straight-pull bolt-action rifle in a modern configuration in 2021? Yes, please!
The Savage Impulse stands out in a world of traditional bolt guns by offering a rapid and smooth operating bolt design that you just tuck and shove.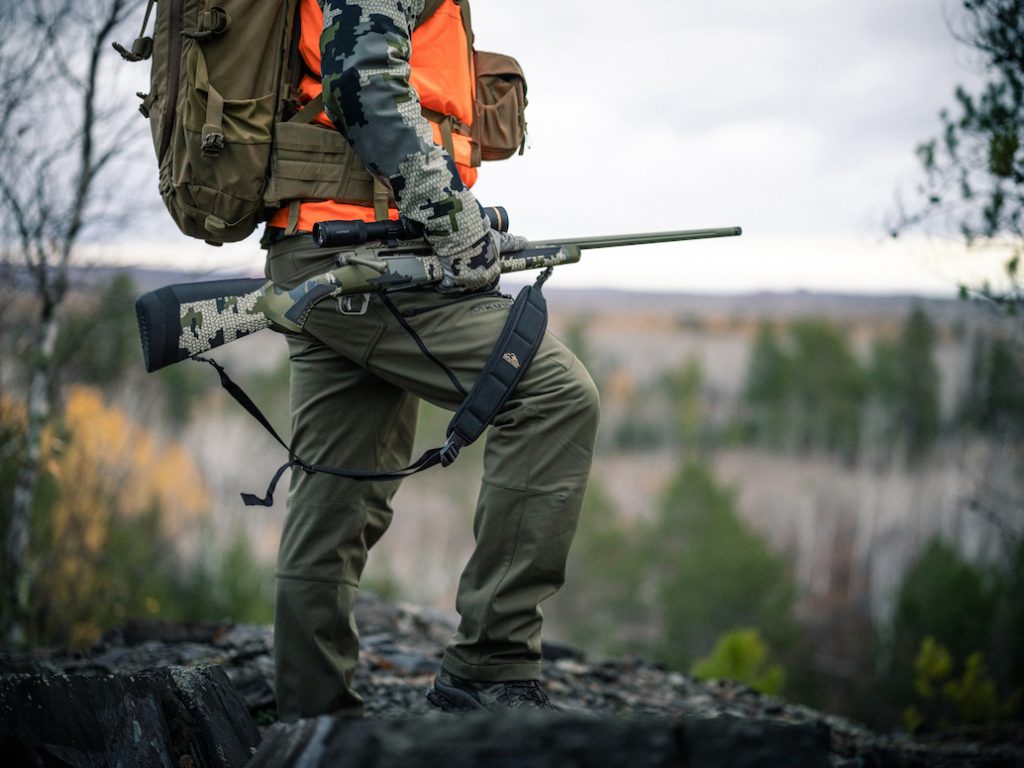 Straight pull bolt guns are rare, and most of us are likely more accustomed to the bent bolt.
A straight-pull bolt allows you to rapidly reload the chamber and get the next round ready for a fast follow upshot.
The Savage Impulse goes beyond a straight bolt with a ton of features worth noting.
This includes a detachable box magazine, a ton of different calibers, and the famed Savage Accu Trigger.
Luckily, the magazine pattern is AICS, so it's not proprietary.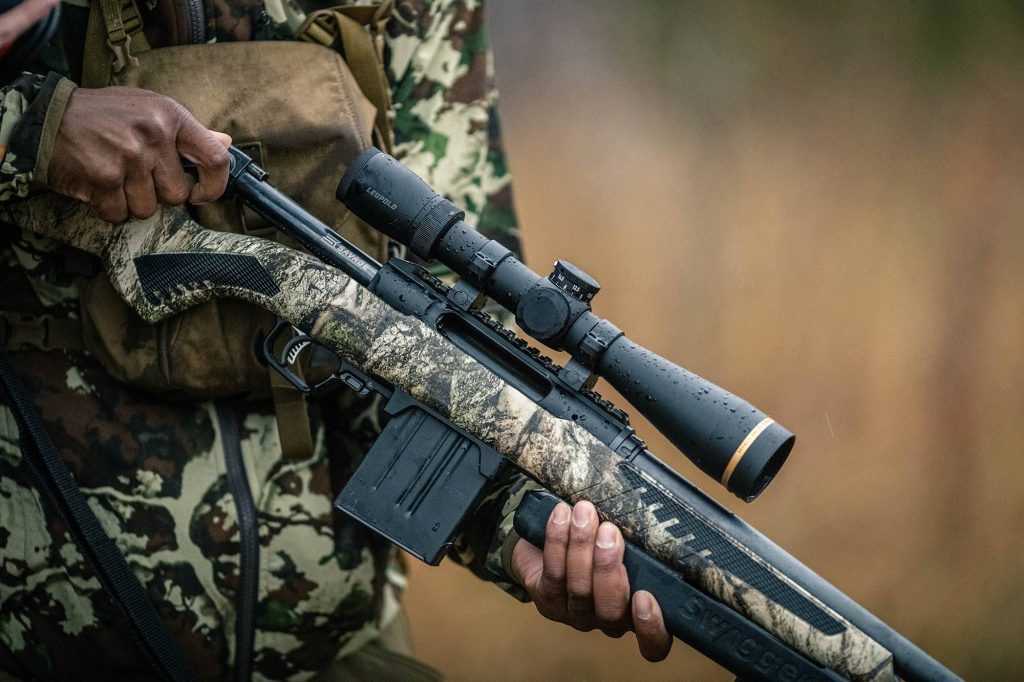 Savage's Impulse comes in a variety of models, including Predator, Hog Hunter, and Big Game models.
It also comes with a stock that features an adjustable length of pull and adjustable comb. Perfect for getting the rifle suited just for you. Its optic's ready, relatively short, and compact, and the barrel is threaded for adding a can.
I only wish it came with iron sights! I love the Safari-type rifles and think iron sights would be a great addition.
1377
at Guns.com
Prices accurate at time of writing
Prices accurate at time of writing
4. CZ TS 2
Travis, you're a CZ fanboy, so it's not fair and your bias! Yeah, so I'm writing the article, and I'm including the TS 2.
To be fair, the TS series of handguns rule and provide a premium pistol to competitive users…or those on the high-end of plinking.
If you're not familiar with the intricacies of the CZ world, the TS series are competitive pistols made for competition.
The base pistol utilizes a CZ 75 action — renowned on the competition circuit for quite some time.
These guys are extremely well-made and accurate.
The TS 2 features a single-action trigger that feels lightweight with a positive and short reset.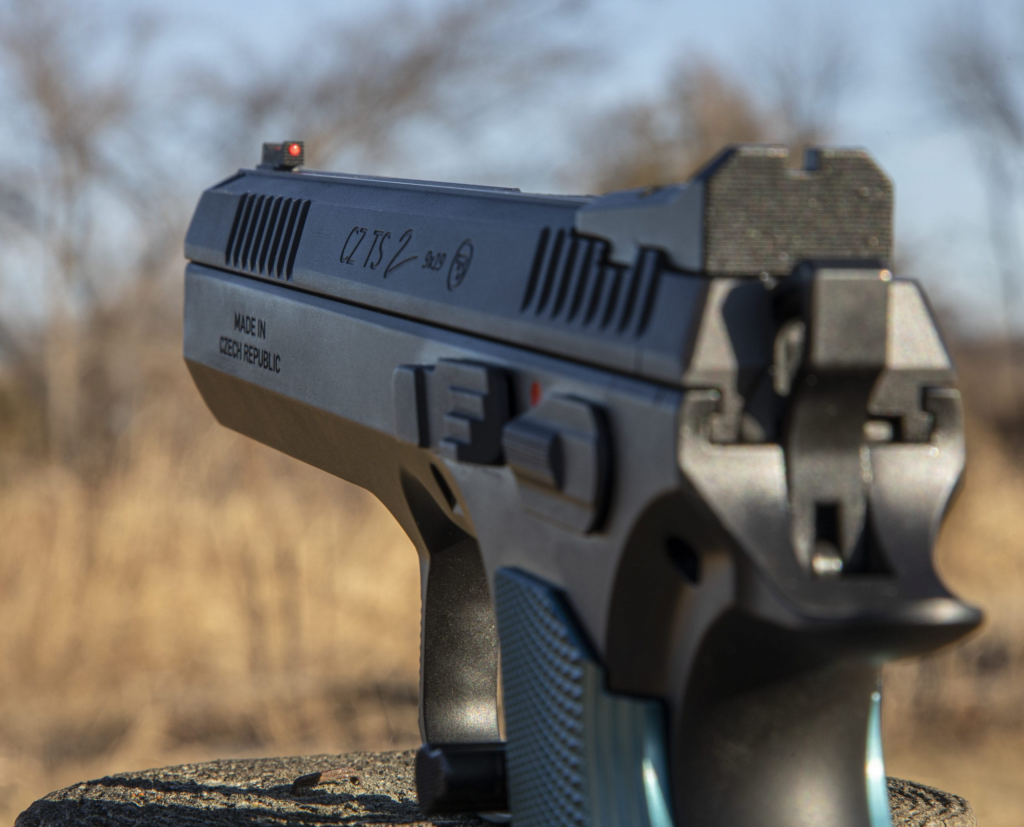 Its barrel measures 5.25-inches long and provides a nice, long sight radius. In case you don't know, a good sight radius makes a gun easy to shoot accurately.
Let's say you still can't shoot straight…well, the 20-round flush-fit magazine gives you plenty of ammo to train with.
Don't expect it to be light but expect the maximum amount of control.
At 3-pounds unloaded, the gun doesn't buck under pressure from puny 9mm rounds.
The reciprocating weight is placed as low as possible to help minimize muzzle ride and get those big sights where they need to be.
And that's on target.
1599
at Palmetto State Armory
Prices accurate at time of writing
Prices accurate at time of writing
CZ TS 2
Prices accurate at time of writing
5. Savage Renegauge
It's not been a great year for shotguns…Not many new fellas are hitting the field, and the only shotgun of note is Savage Renegauge with its two new entries — the Competition and Security models.
The Renegauge series of shotguns was introduced in 2020, but only in hunting configurations.
This series utilizes a unique gas system called the D.R.I.V.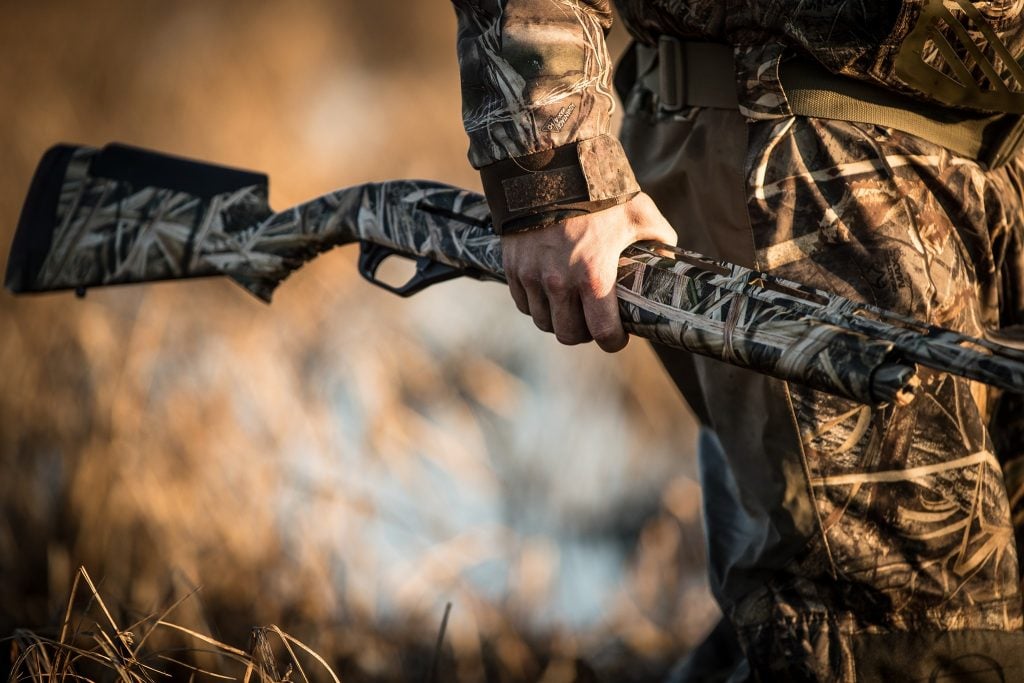 A dual regulating inline valve gas system vents excess gas before it operates the system. The benefit is the reduction of recoil and a rapid cycling rate along with consistent, reliable operation.
The Renegauge Competition is designed specifically for 3-Gun and similar action shooting sports.
Savage added a 9-round tubular magazine that gives you 10 rounds when you pop that +1 into the chamber.
You also get a gun with a ribbed and fluted barrel, high visibility front sight, and the use of Benelli-style chokes.
Savage opened up the loading port for easy reloading, and the controls are massive and easy to manipulate.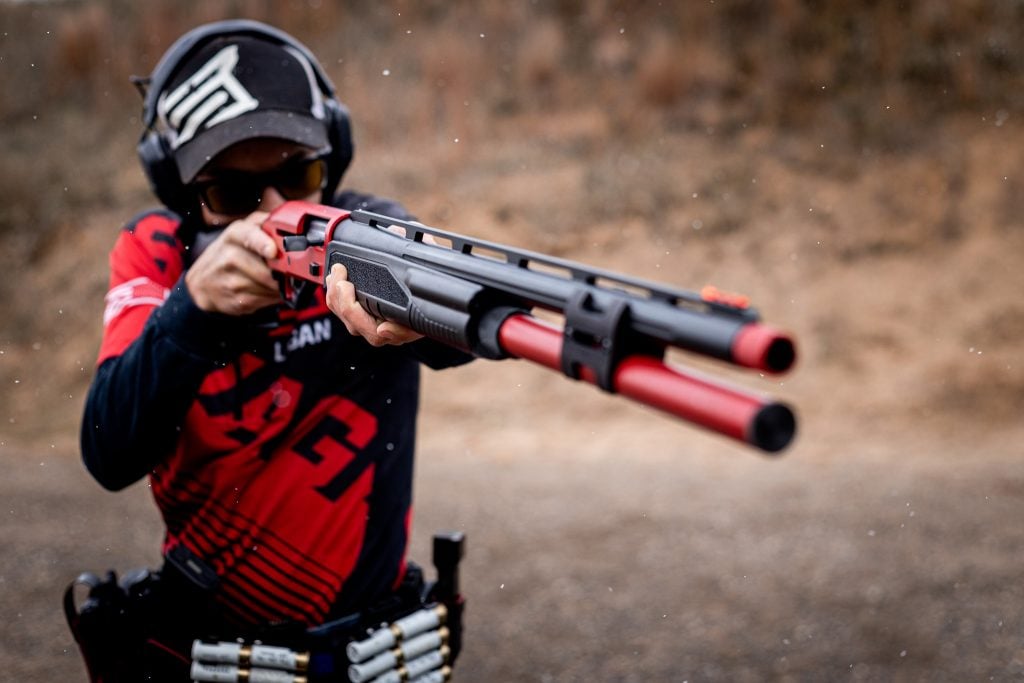 The stock is a quasi Magpul-like design that allows for the removal of spacers for an adjustable length-of-pull.
Savage's Security model features a 6-round magazine tube, an 18.5-inch barrel, and a focus on being lightweight and easy to use.
A set of ghost sights make for precise and fast combative use. And we get the same large port and adjustable stock combination.
I'm excited to get my hands on a Renengauge and see how it compares to Beretta and Benelli shotguns.
1187
at Guns.com
Prices accurate at time of writing
Prices accurate at time of writing
6. Ruger LCP Max
I'm not a pocket pistol kind of guy, but my mind changed when Ruger released the LCP Max.
The LCP has been one of the most successful pocket pistols ever, but the Max variant pushes it over the edge.
Instead of half a dozen puny .380 ACP cartridges, the Max variant packs 10 rounds of .380 ACP in a teeny tiny firearm. It's still a pocket pistol in size but much more capable with 10 rounds.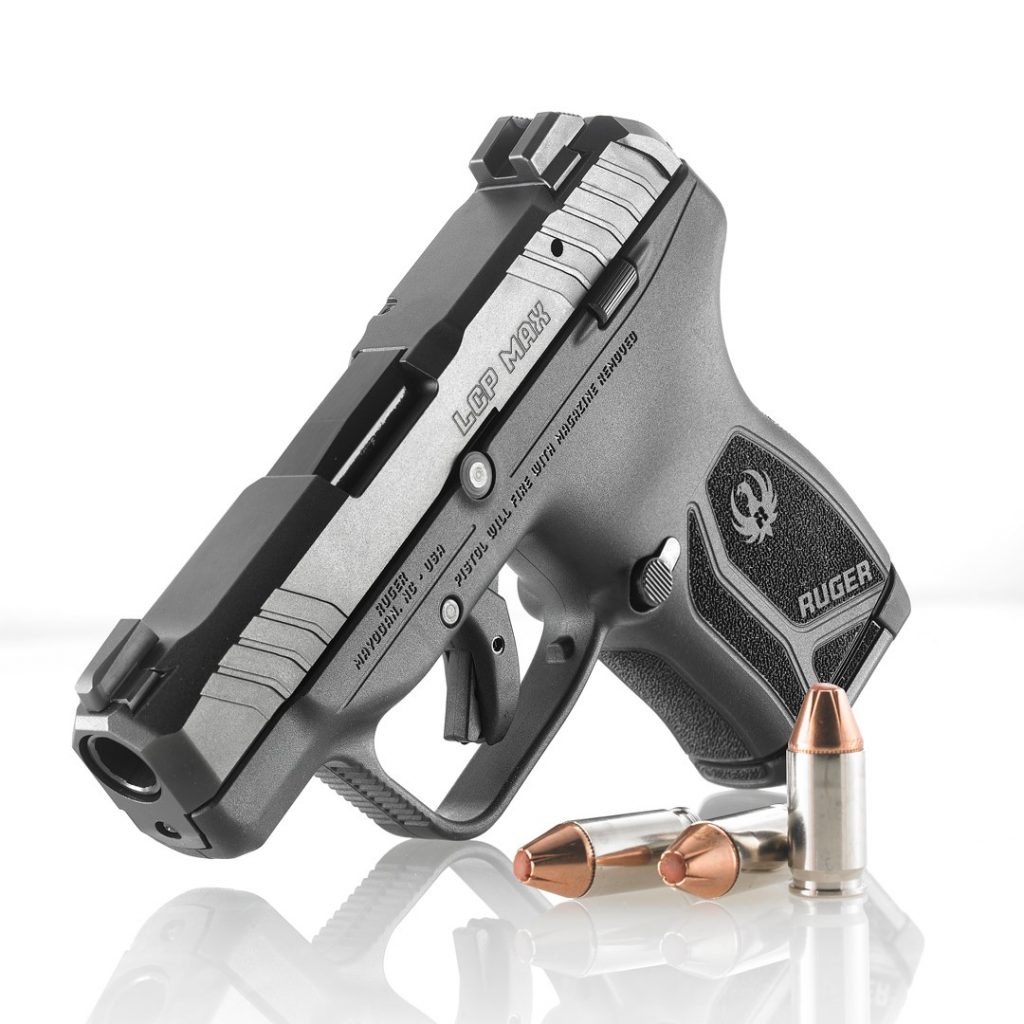 This tiny little fella packs the same LCP II style trigger, which was a huge improvement over the original.
It's crisp and light enough to be accurate with, but, as you'd imagine, this is no sharpshooter's pistol.
That said, it provides a capable self-defense weapon when you can't carry something a bit bigger.
Pop this little fella in your pocket, and you can go about your day feeling well-armed and capable of dealing with threats.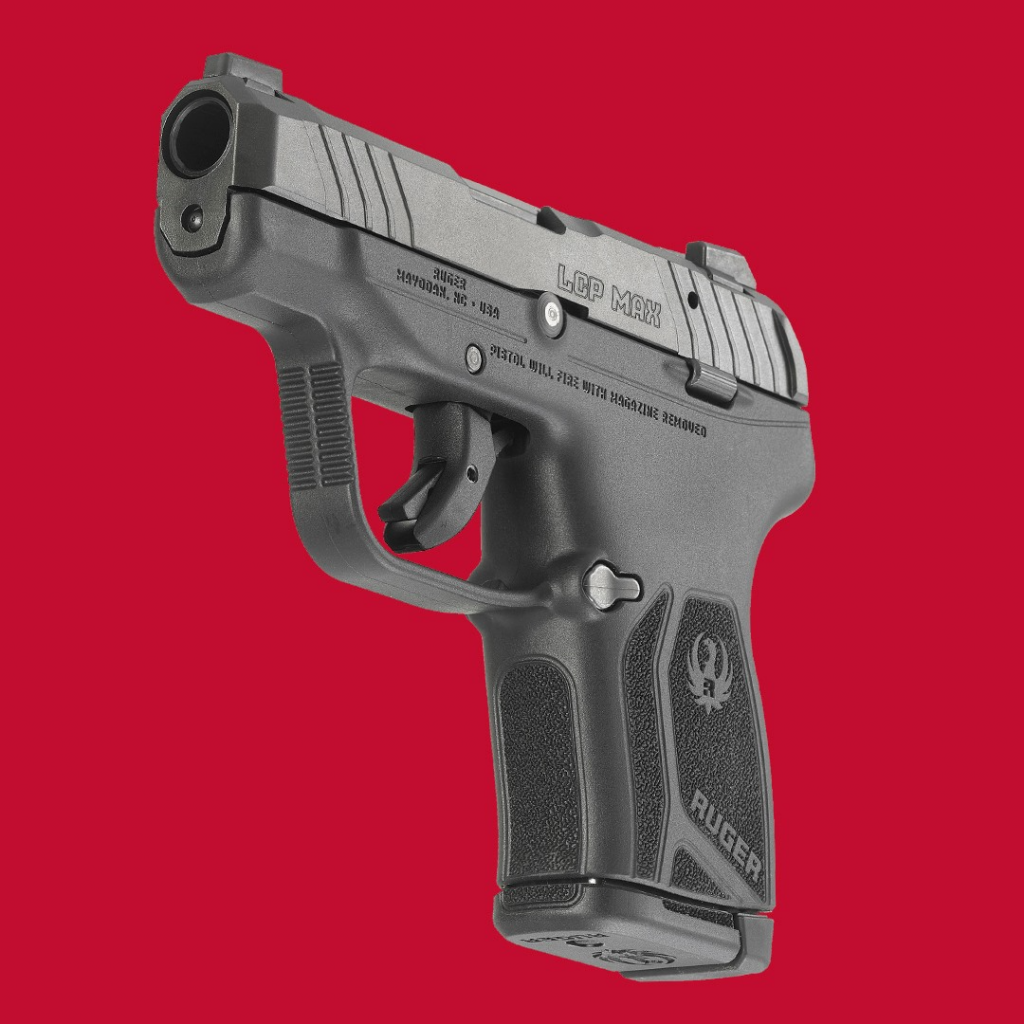 It's also a worthwhile backup gun should you need a second option. And let's not forget its awesome capability for activities where a big gun is too much.
Jogging with a Glock 19 sounds terrible, but with an LCP Max? Heck yeah.
The little 10-ounce gun with its 0.81-inch wide slide will disappear and remain comfortable for those miles on the road or anywhere else.
449
at Brownells
Prices accurate at time of writing
Prices accurate at time of writing
We recently reviewed the Ruger Max 9 (the 9mm variant) alongside some other micro compacts. So, check out that full review.
7. Henry All-Weather Picatinny Rail Side-Gate .45-70
Who doesn't love a lever gun?
Henry was one of the original names in the lever gun game and continues to make waves with its latest series of rifles.
The Henry All-Weather Picatinny Rail Side-Gate is a mouthful but is a very fine rifle.

The All-Weather design means it offers stainless and polymer furniture.
Side-gate predictably means it has a side gate. I hope I don't have to spell that out.
A Picatinny rail means you can toss an optic of any type on with ease.
Even without an optic, the rifle packs irons in the form of a rear peep sight that extends your sight radius a fair bit.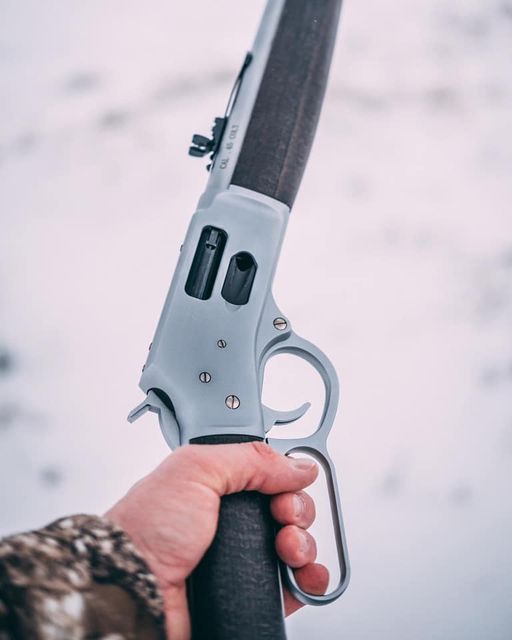 The side-loading gate allows you to top off the tube as you shoot, so it's ready for all sorts of adventures.
Henry's All-Weather presents lever gun aficionados with a modern option for hunting most North American big game, bear defense, and beyond.
The company might be known for blue steel and walnut, but the All-Weather model might change some minds.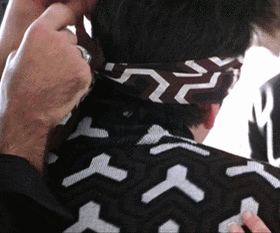 As a Henry, you can expect an awesome trigger, a smooth lever through, and a very accurate and capable rifle.
I'm already dreaming of a red dot-equipped lever gun with a large loop and modern sling for hunting hogs in Northern Florida.
1049
at Brownells
Prices accurate at time of writing
Prices accurate at time of writing
8. Sig Sauer P320 AXG
The P320 might be nothing new, but the AXG format is most certainly fresh.
The Sig Custom Works team developed this as their first product, and boy, oh boy, did it land well.
Sig's P320 AXG encompasses the carry and full-size pistols…but instead of polymer, the gun uses an aluminum frame.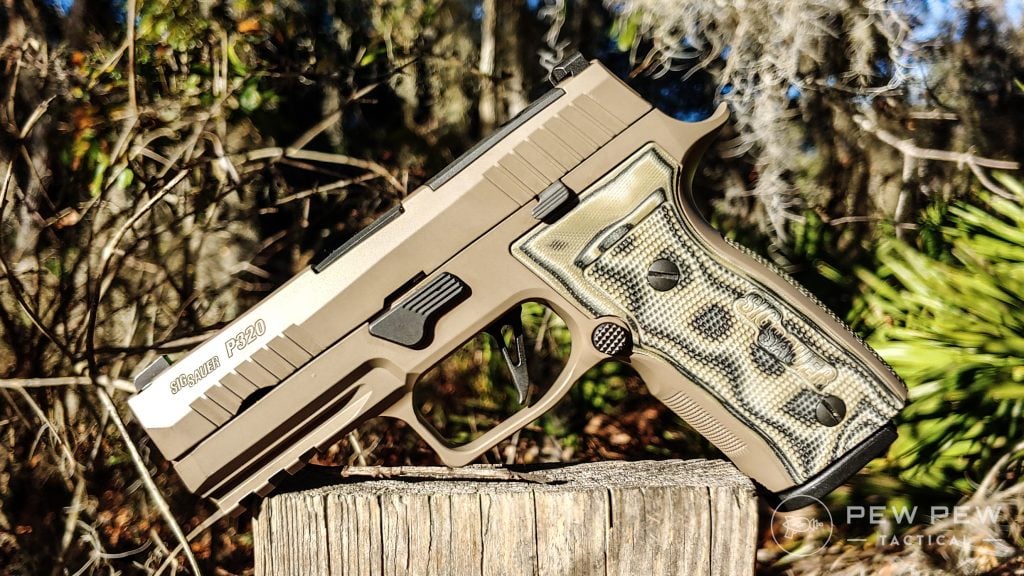 A carry frame means the grip size is from the full-sized P320 model, and the slide is the compact variety.
This forms a well-balanced pistol that's exceptionally easy to shoot accurately.
The AXG series of pistols comes complete with a flat-faced Legion-style trigger.
On top of the slide, we get the new Sig cut to accommodate the Romeo1Pro or Trijicon RMR.
Best Pistol Red Dot
469
at Brownells
Prices accurate at time of writing
Prices accurate at time of writing
Optics rule, and it's nice to have this become basically standard in the gun world.
Sig produces the AXG in the Scorpion format with the FDE and Scorpion grips and the classic model with a black finish and rosewood grips.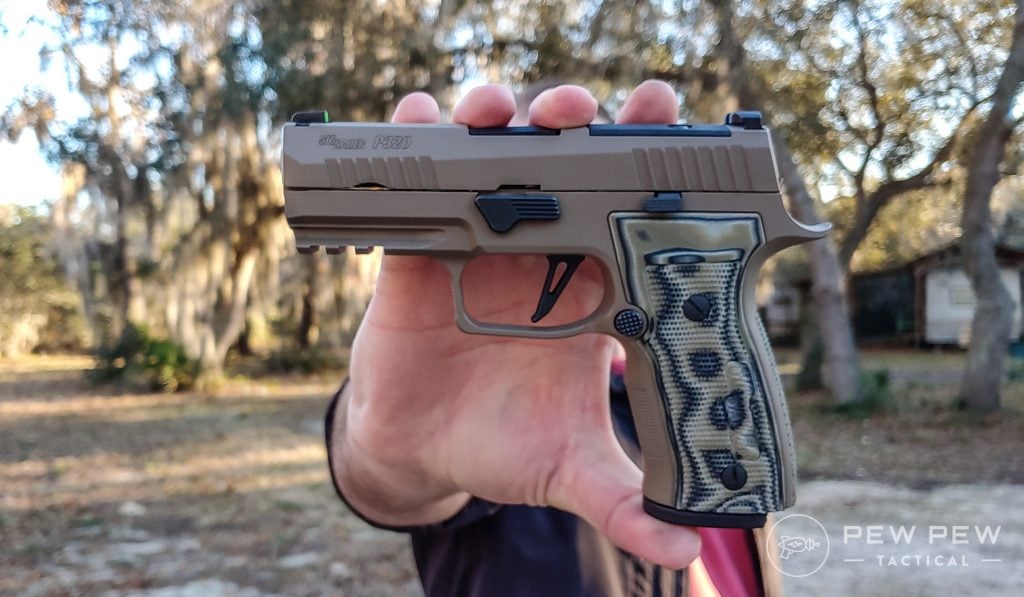 These premium-grade P320 variants are incredibly accurate and easy to shoot.
Even at 50-yards, you can dominate various steel gongs with little issue.
Sig Sauer's AXG series will likely expand as the year goes on, and I can't wait to see what's next.
Be sure to check out our full review on the Sig Sauer AXG here.
1100
at Brownells
Prices accurate at time of writing
Prices accurate at time of writing
9. JP Enterprises JP-5
JP Enterprises makes some awesome firearms, dominating the PCC competition world with the GMR-15.
But the new JP-5 takes PCCs to the next level.
The JP-5 blends ergonomics of the AR platform with roller delayed goodness from the MP5.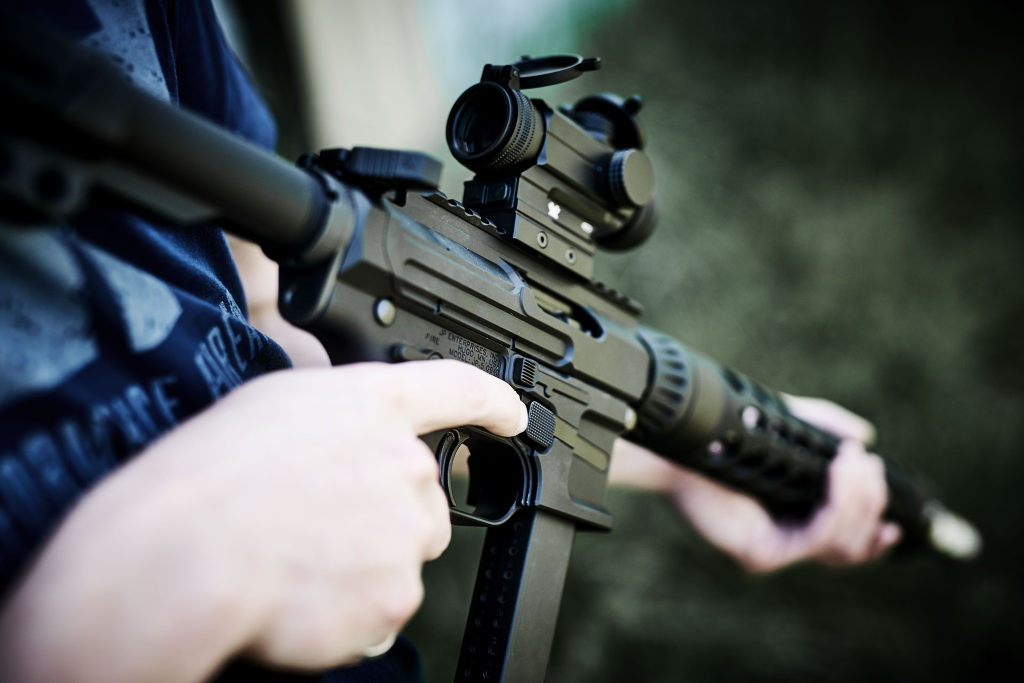 A roller-delayed blowback system reduces recoil associated with straight blowback guns, works perfectly with pistol calibers, and eliminates the need for heavy buffers, bolts, and springs.
The JP-5 is the first centerfire AR that uses a roller-delayed system that I know of.
Garrow Arms designed a .17 HMR variant with a roller-delayed system, but the JP-5 functions with 9mm rounds.
Yes, it takes Glock magazines!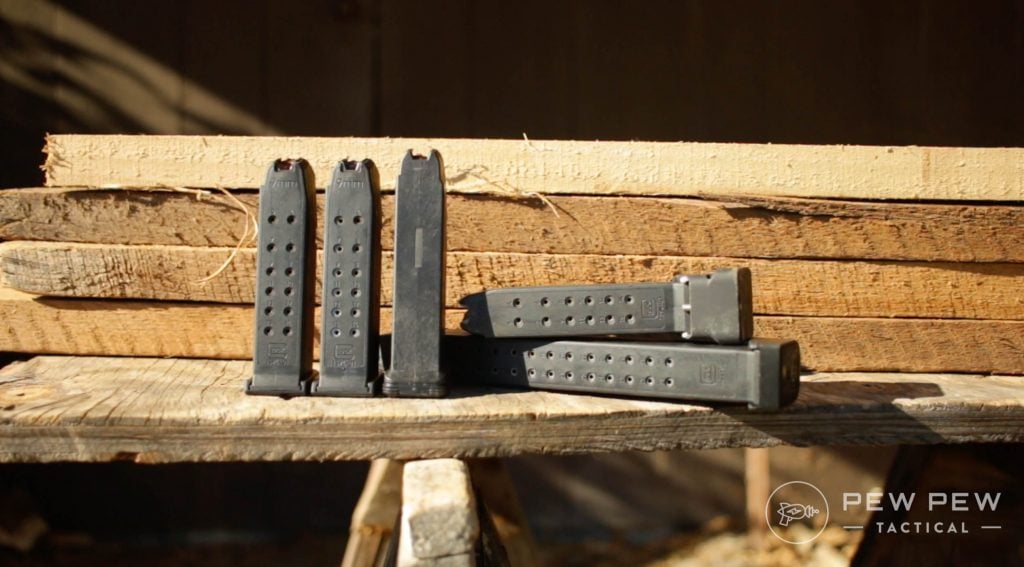 The result is a smooth shooting PCC with low recoil and muzzle rise perfect for competitive shooting where fractions of a second matter.
Like most JP enterprises firearms, the JP-5 uses nothing but premium components in its construction.
From its top to its bottom, the JP-5 is one well-made PCC.
Like the GMR-15, I imagine the JP-5 will soon sweep the USPSA PCC realm quite quickly.
3269
at Brownells
Prices accurate at time of writing
Prices accurate at time of writing
Conclusion
2021 hasn't quite ended, but it's already been one helluva ride.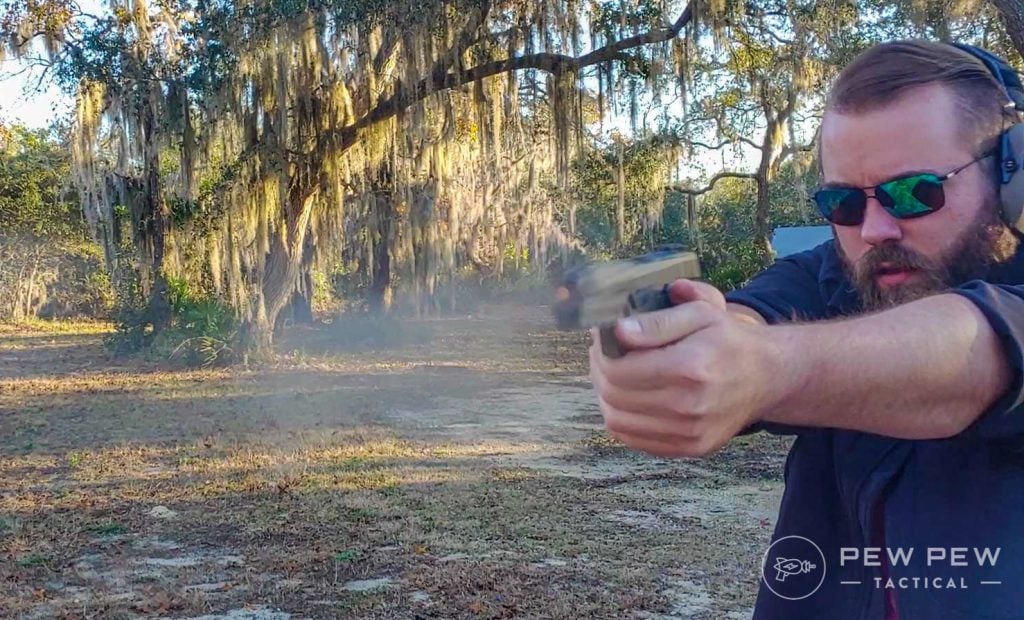 Quite a few fantastic firearms have found their way to the open shelves of gun stores. Hopefully, as the year continues, I'll revise the list to include some new and unique blasters.
Until then, what's your favorite new firearm of 2021? Let us know below. Shopping for a concealed carry pistol? We got some suggestions in our roundup of the best models.