Savage Arms has quite the reputation for building some impressive rifles.
Whether you're just starting out and need a good plinker to learn on or are headed to woods to hunt, Savage's firearms often come highly recommended.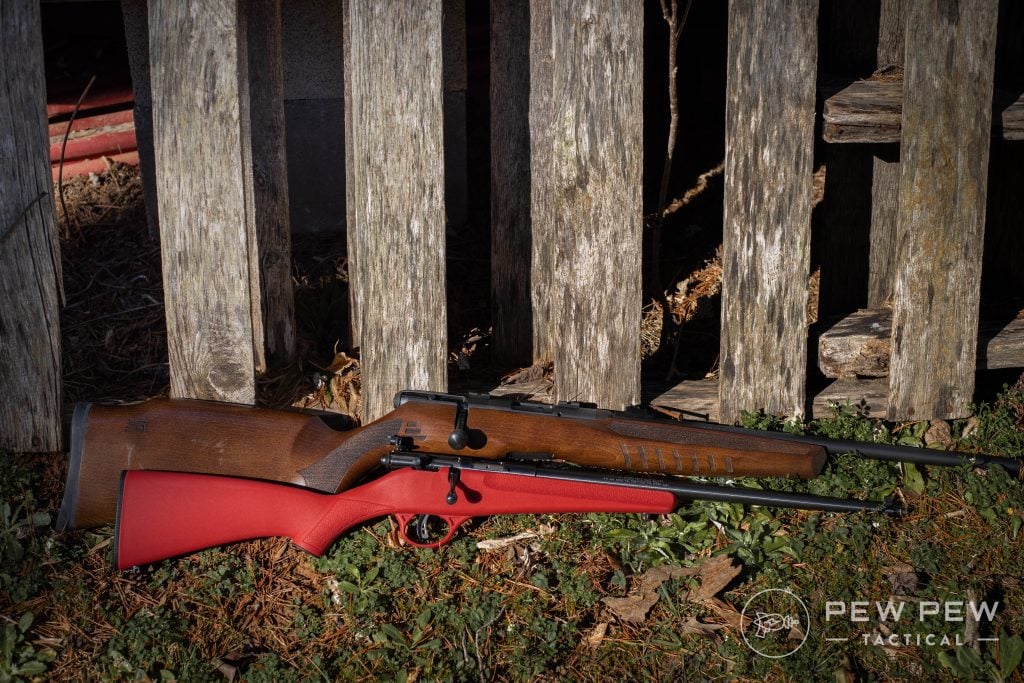 Reliable, durable, and easy to use, Savage brings a variety of models to consumers.
With origins starting back in 1891 when founder Arthur William Savage patented a repeating rifle featuring a single-column magazine lever action, the company would officially begin a few years later known as the Savage Repeating Arms Co.
Headquartered in Utica, New York, the name was later shortened to just Savage Arms after forming into a corporation.
Savage served the military through two World Wars and has been a staple among rifle aficionados and hunters the world over, but the company isn't all rifles.
They make shotguns too!
Savage acquired Stevens Arms in 1920 and continued production of shotguns under that banner.
Fun fact: this acquisition in the early 1900s made Savage the largest American firearm manufacturer at that time.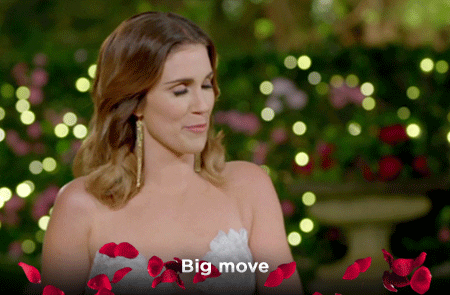 And, they even tiptoed into their own branded arena with a Savage shotgun. But more on that later…
So today, we're taking a look at some of our favorite Savage rifles and shotguns. We'll tell you which rifles and shotguns make the list of our favorites, give you all the specs you need, and ultimately help you decide which model(s) to take home.
Prepare to make your gun wishlist just a little bit longer…
Best Rifles from Savage
1. Model 110
Initially introduced in 1957, the Model 110 boasts the title of the oldest continuously manufactured bolt-action in North America.
Impressive!
What has given this rifle staying power?
Reliability, durability, and Savage's ability to continually upgrade the design to keep pace with modern shooters.
With over 30 models to choose from — including plenty of left-handed versions — the Model 110 comes in just about any flavor you want. From long-range, to tactical, to plinking, there's a model for everyone.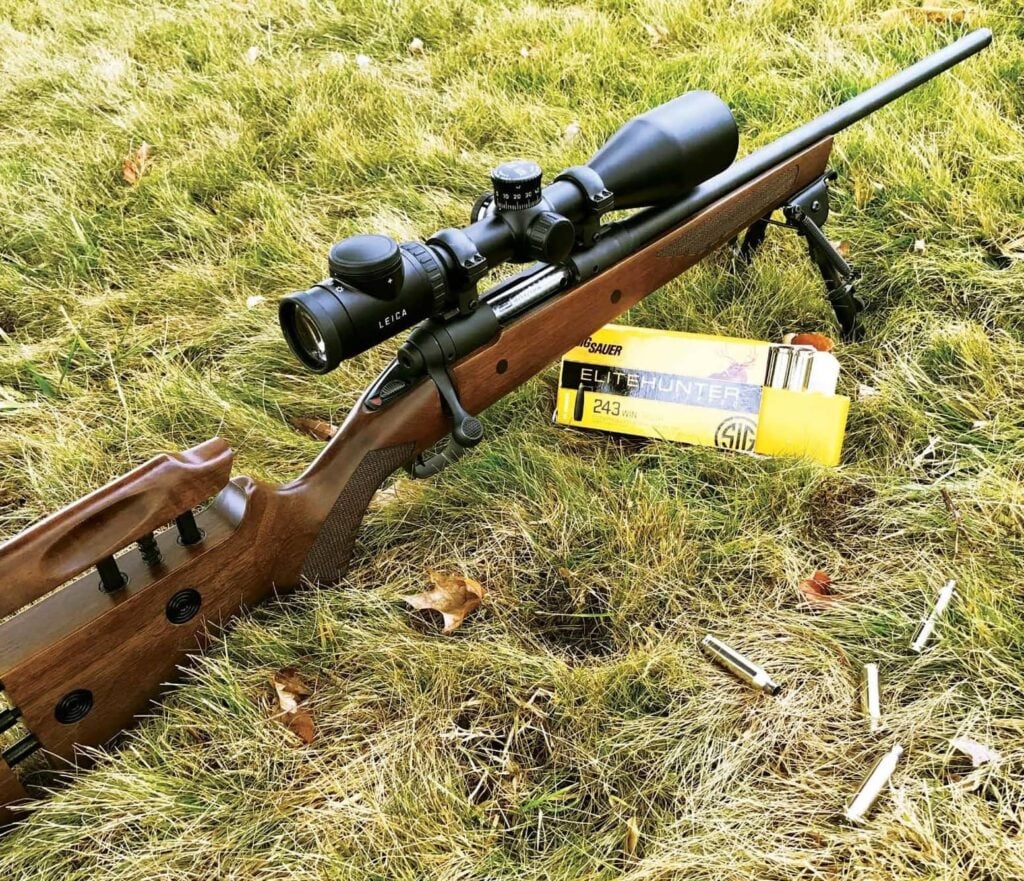 The Model 110 gives shooters a wide selection of caliber options and barrel lengths so that you can tailor your rifle to your needs.
Of course, all rifles come with Savage's AccuFit system. This design allows users to customize length-of-pull and comb height.
What does this net you? A more comfortable shooting experience.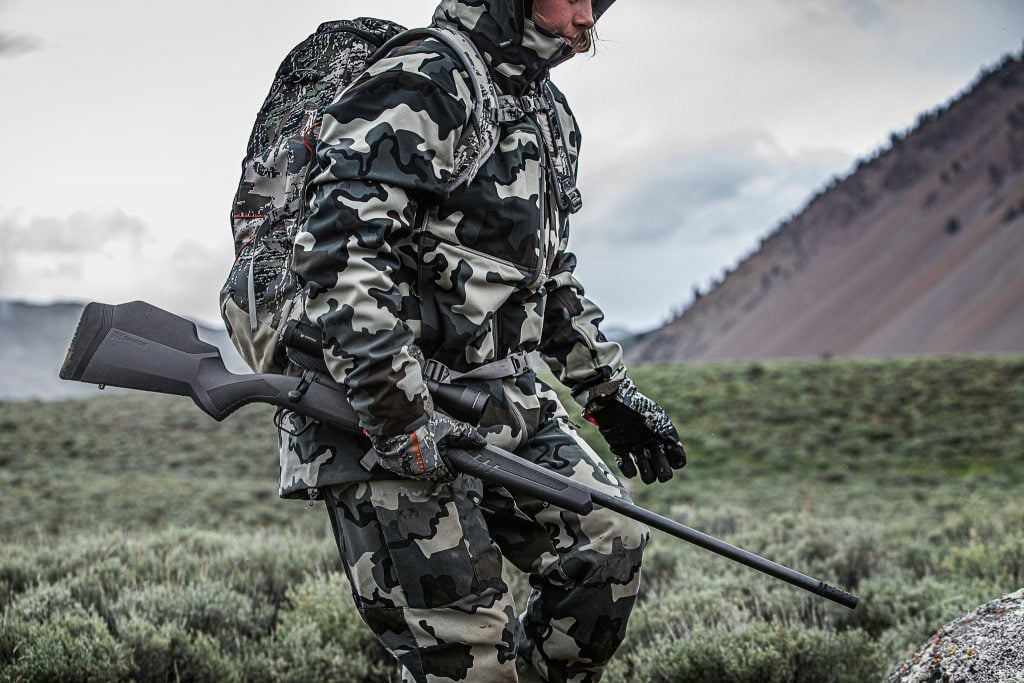 Additionally, the rifles sport the adjustable AccuTrigger so you can fine-tune your pull.
The Model 110 is a classic for a reason and has held up over time. With this model, you know what you're getting.
MSRP ranges from $625 on the low-end to upwards of $2,000 for tricked-out models.
2. Axis
Again, when Savage introduces a rifle, they don't just hand you one or two versions. You get a dozen or more variants to really hone in on what you need.
The Axis and Axis II are no exception.
With over 20 models under the Axis banner, this bolt-action rifle features plenty of options in terms of color, right-handed/left-handed, and size.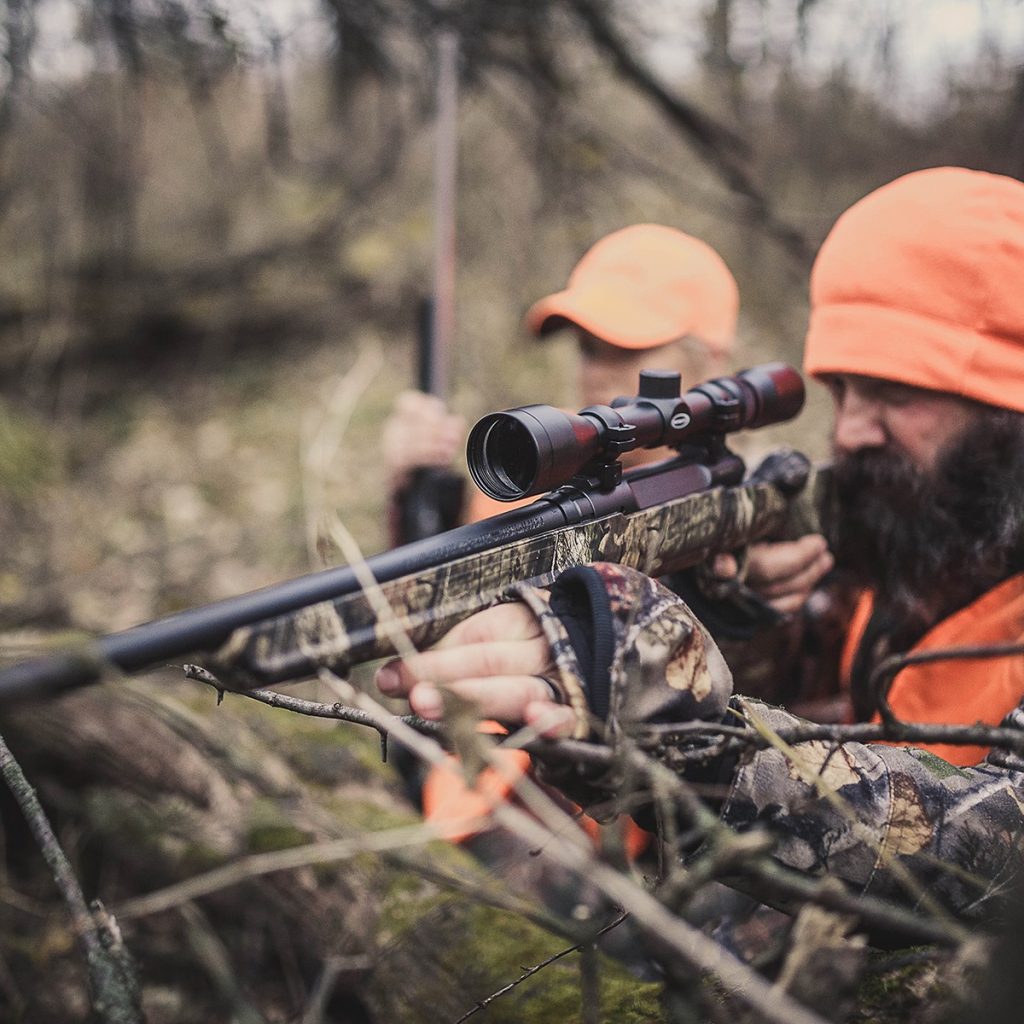 The standard Axis, however, comes chambered in .223 Rem, .22-250 Rem, .243 Win, .25-06 Rem, .270 Win, .30-06 Springfield, .308 Win, .350 Legend, 6.5 Creedmoor, and 7mm-08 Rem.
Soo…you got options!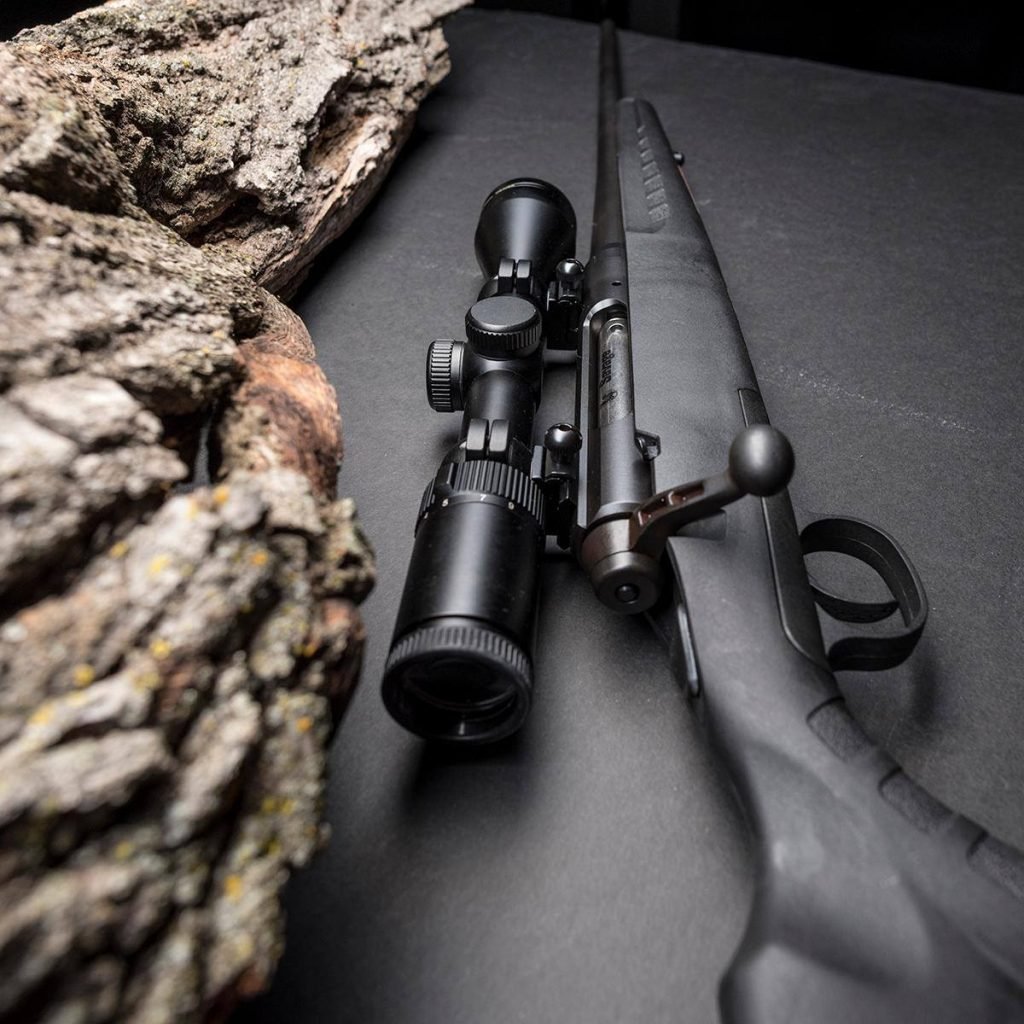 Every model in the Standard Axis lineup, but the .350 Legend, ships with a barrel length of 22-inches. .350 Legend comes with an 18-inch barrel.
If you're looking for something compact, opt for the Axis Compact model.
It trims down the regular Axis' 42.5-inch overall length to 39.5-inches. (But, it's only available in 7mm-08 Rem, .223 Rem, .243 Win, and 6.5 Creedmoor.)
MSRP for the standard Axis rifle comes in under $400.
3. MSR
Tired of bolt-actions and need more semi-auto in your life? Savage brings the MSR to those that need a solid AR-15 platform.
Not to be misunderstood, the company emphatically reminds shoppers that MSR, in this case, stands for Modern Savage Rifle.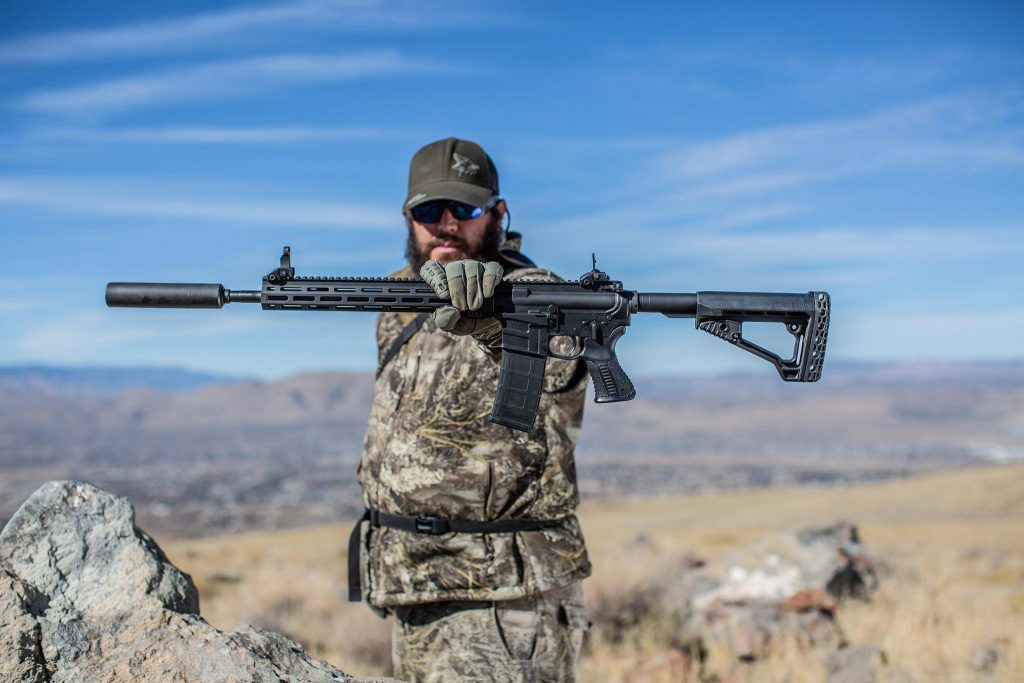 The MSR 10 and 15 certainly tries to stick to that modern tone with some bells and whistles. It's worth noting that unlike other Savage rifles, this one only comes in 11 versions.
I know, I know. How could they only give us 11…
Though you won't see 30+ models, you still get enough variety to get whatever job done — be it hunting, precision, competition.
Calibers include the classic .223 Rem (because how could you not), 6.5 Creedmoor, 6mm Creedmoor, .22 Nosler, .224 Valkyrie, 6.8 SPC, and .308 Win.
Barrel lengths measure between 16-inches and 22-inches, depending on caliber and model.
Some of the nicer, fancier models also see a partnership with PROOF Research for barrels. Be ready to drop over $3,000 for these, though.
Most prices, however, hover between $1,000 and $1,650.
4. Trophy Hunter XP
Hunters will appreciate Savage's out-of-the-box buying experience with the Trophy Hunter XP. This bolt-action takes all the guesswork out, shipping with a Nikon 9x40mm scope.
It's factory-mounted and bore-sighted, so it's ready to roll as soon as you are.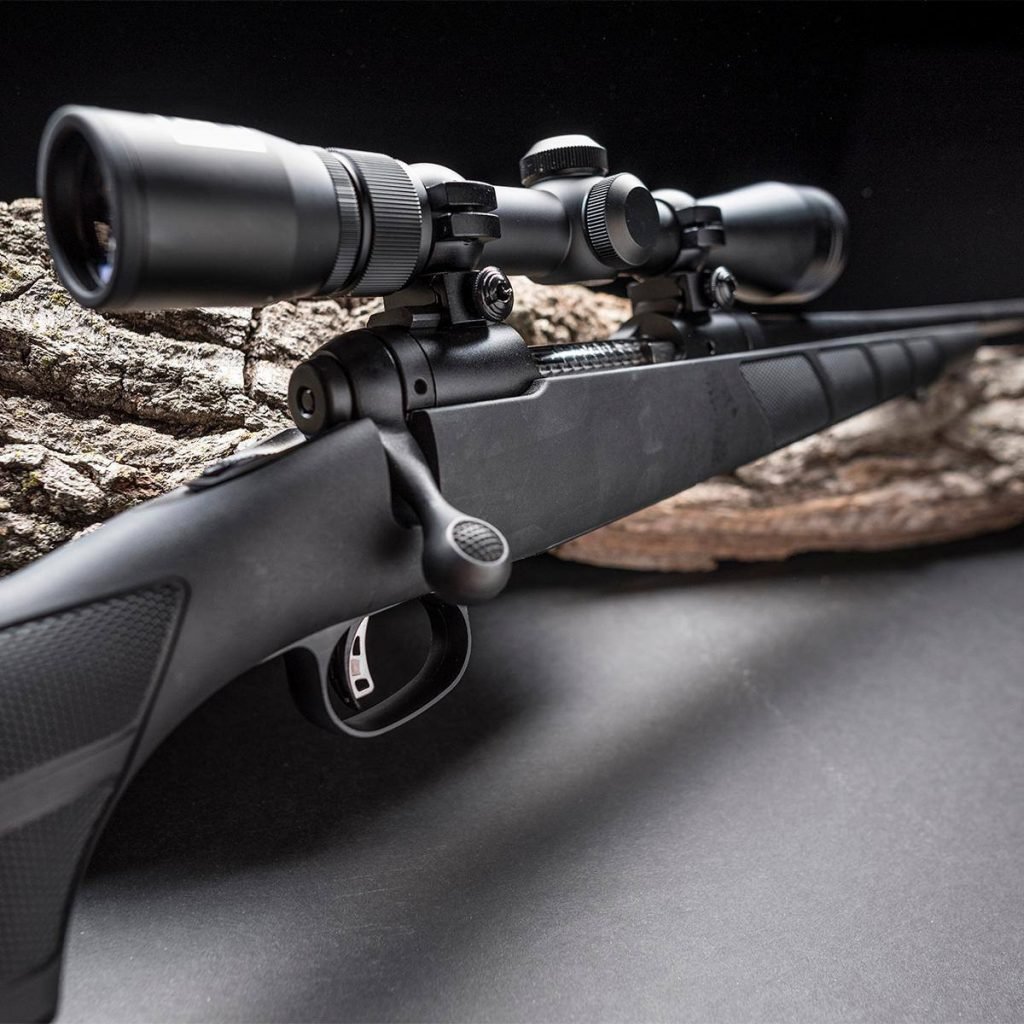 This rifle is perfect for newer hunters who may feel intimidated about mounting their own scope. (Or those of us too lazy to do it ourselves.)
The Trophy Hunter XP also incorporates Savage's AccuTrigger technology, allowing users to adjust the trigger as needed.
What calibers can you expect to see?
.223 Rem, .204 Ruger, .22-250 Rem, .243 Win, .270 WSM, .300 WSM, .308 Win, 6.5 Creedmoor, and 7mm-08 Rem.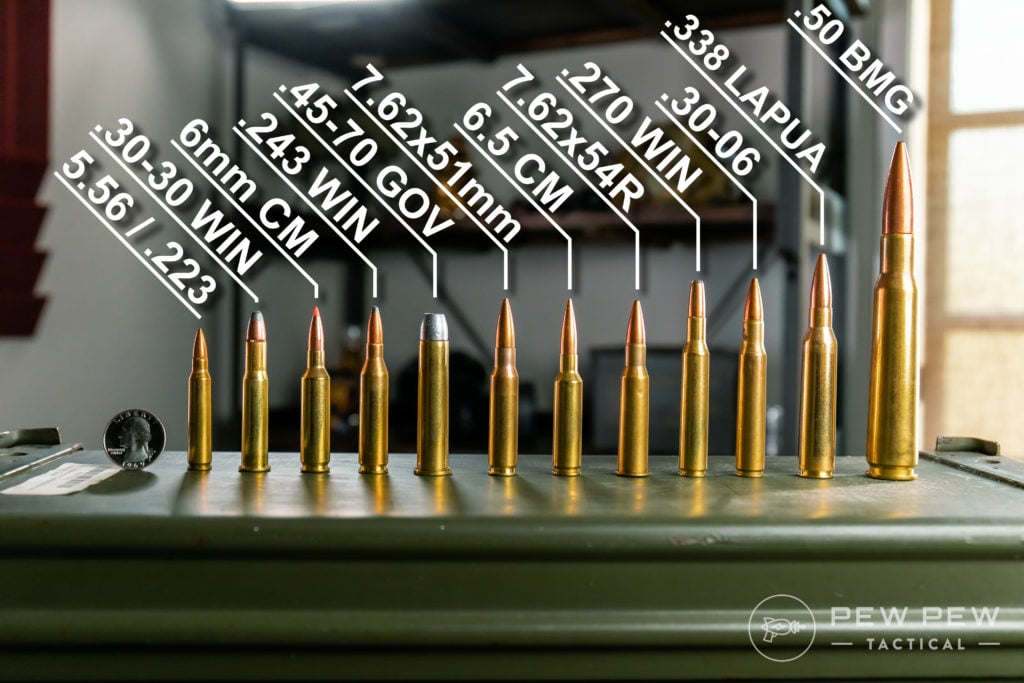 Barrel length measures between 22-inches and 24-inches, depending on caliber.
MSRP sits at $775 for most models, though .270 WSM and .300 WSM are slightly more at $809.
5. B22
Savage's B22 brings the classic .22 LR to plinking fans with a 10-round rotary mag design.
Available in 19 models, the bolt-action B22 features barrel lengths measuring 18- or 21-inches.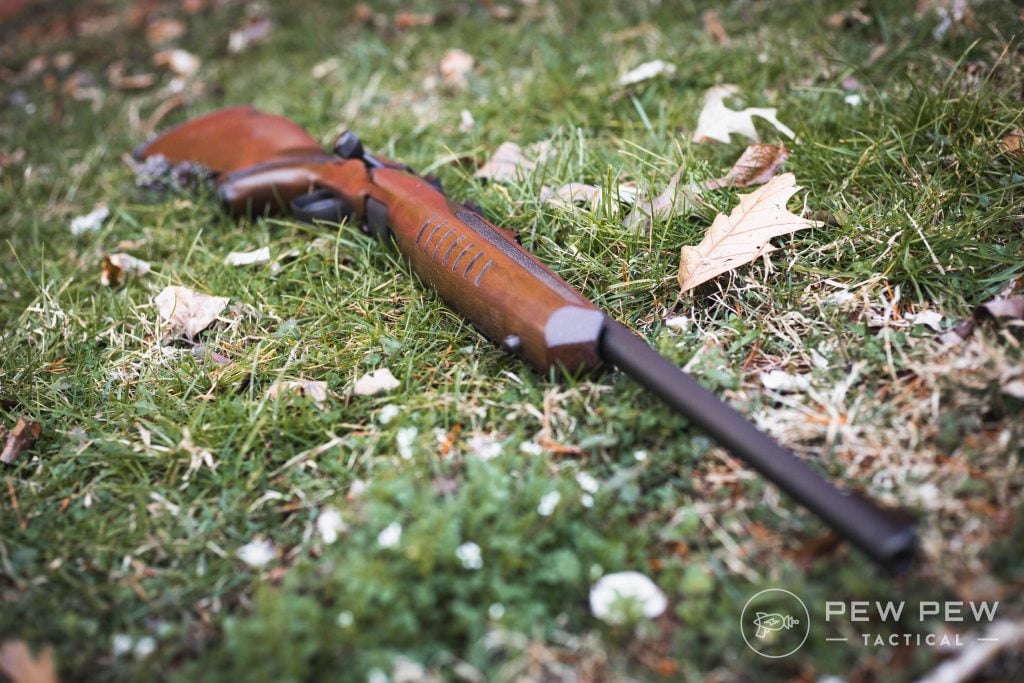 Again, it adopts that famous Savage AccuTrigger which feels really nice while shooting — clean and crisp.
We really dig the classic-looking B22 G or B22 Magnum G. Both bring a walnut-stained hardwood stock which feels like it belongs alongside you into the woods with grandpa.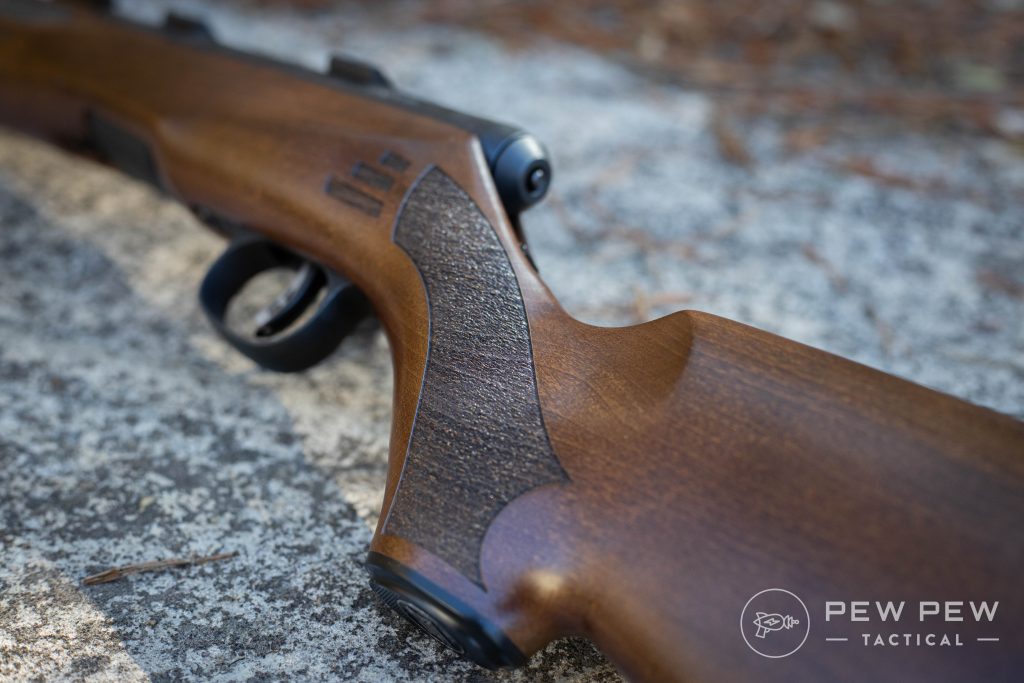 However, for those that like a more modern feel, the B22 F and B22 FV Stainless use a black synthetic stock.
MSRP starts at $469 for the B22 G, but hits $619 for more tactical models like the B22 Magnum Precision.
6. A17
If you've ever thought, I need more .17 HMR in my gun safe — well, you're in luck.
The A17 comes chambered in .17 HMR — a fun, little round that's a blast at the range.

Savage's A17 adopts a semi-automatic delayed blowback system that offers a reliable performance alongside the 17 HMR.
The barrel measures 22-inches while the overall length comes in at 41.5-inches.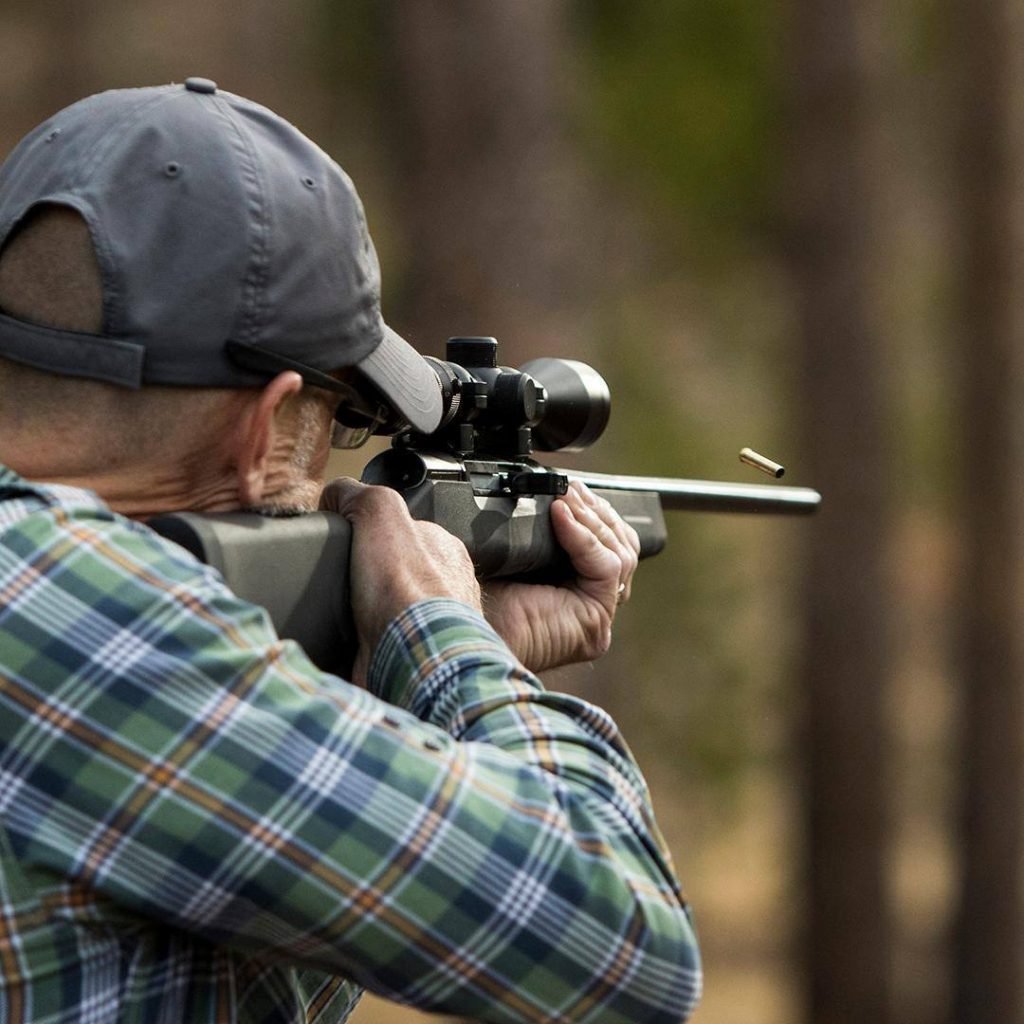 Shipping with a 10-round rotary magazine, the A17 comes with that familiar AccuTrigger for a crisp, user-adjustable experience.
In addition to the standard A17, Savage also offers a 17 HM2 model, aptly named the A17 HM2.
Featuring a 20-inch barrel and 39.5-inch overall length, the A17 HM2 handles the Mach 2 caliber pushing out "achievable velocities of 2,100 feet-per-second," according to Savage.
The standard A17 is priced at just over $500, while the A17 HM2 comes in at $389.
7. Mark II
The Mark II is a solid option for plinkers who don't want to drop a ton of cash.
Available in either .22 LR or .17 HM2, the Mark II's bolt-action platform supports a detachable magazine with varying round capacity depending on the model.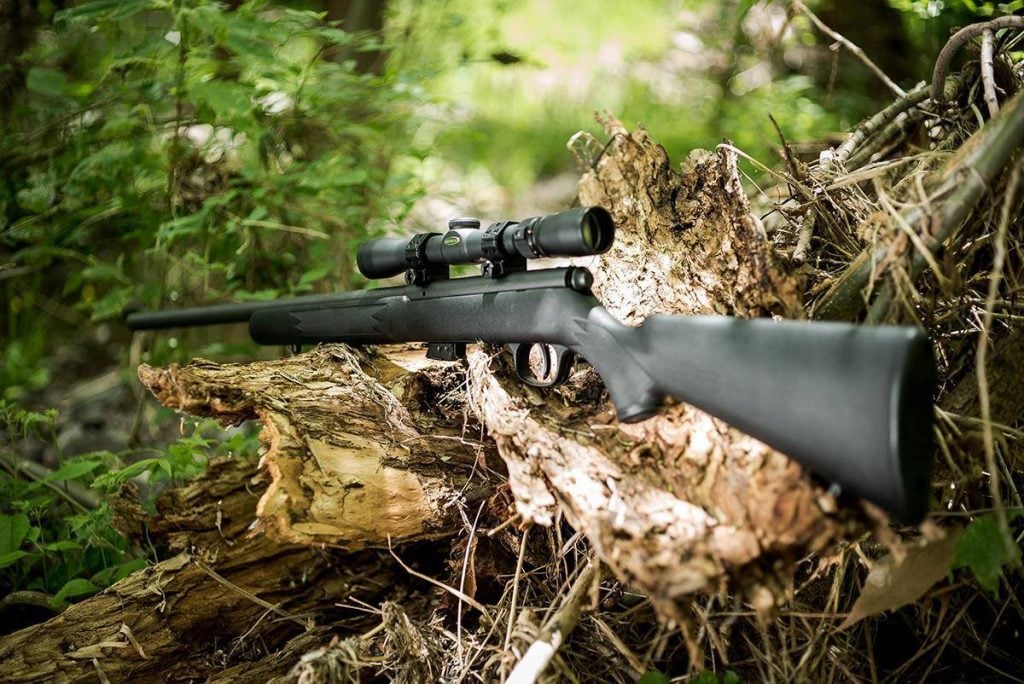 Savage's Mark II F gives users 10 rounds, while the Mark II FV only offers 5 rounds.
The good news, this rifle family sports 23 different models, from thumbhole stock versions to XP models with mounted scopes and camo galore.
Again, this variety means you can really dial in what you want and choose the model that speaks to you most.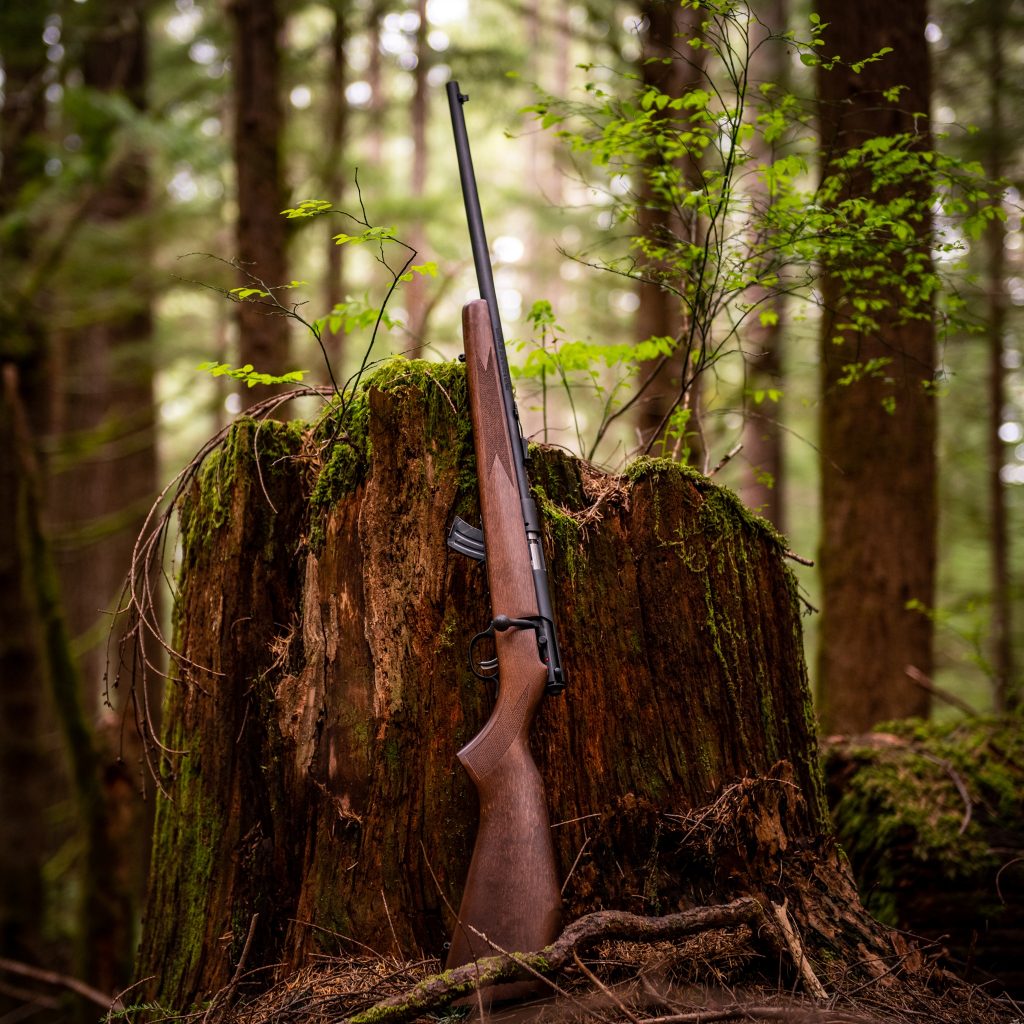 And, with left-handed models, you won't be shooting uncomfortably if you happen to be a leftie.
MSRP starts at $245, which is pretty good, especially on a budget. However, some of the fancier models do begin to creep up in price. But they top out at around $650.
8. Rascal
Looking for a rifle perfect for youth shooters? The Rascal is it.
Designed for younger shooters, the Rascal series brings various fun, cool colors that will surely make kids excited about shooting.
I got my son a red version a few years ago for a birthday gift, and he loves it!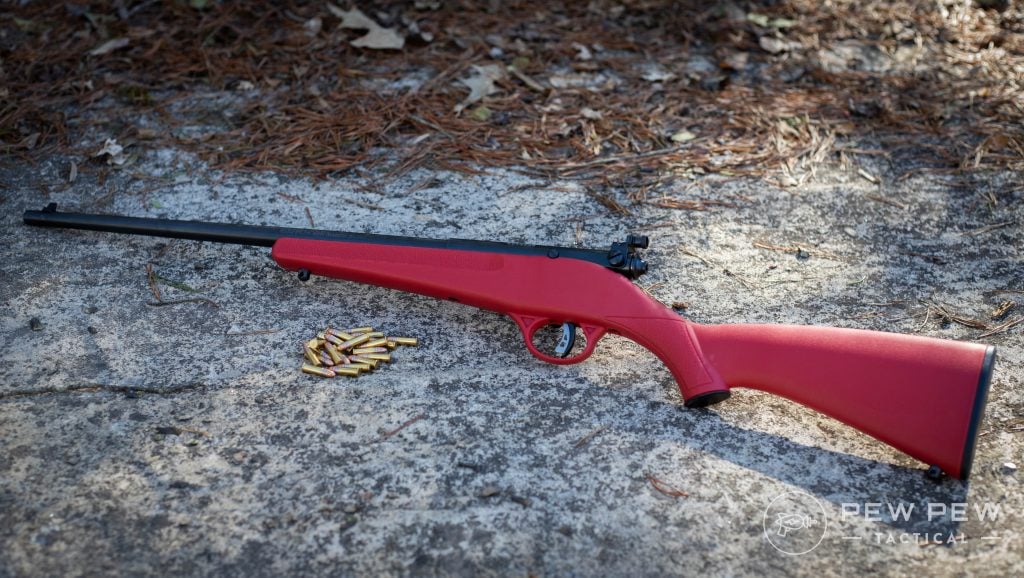 Chambered in the softer (and affordable) .22 LR, the Rascal presents a solid, reliable bolt-action to the littlest of shooters. There are even left-handed models, so southpaws don't feel left out.
With barrel lengths measuring around 16-inches, these rifles still use Savage's user-adjustable AccuTrigger.

If your kiddo is ready for the big time, you can upgrade to the Target XP model.
This variant offers a tacticool look, bipod and sling swivel stud mount, threaded barrel, and mounted 4x32mm scope.
Even better, prices are super affordable.
The base Rascal model comes in under $200, making it a perfect Christmas or birthday present for the budding shooter.
9. Impulse
Bringing a straight-pull bolt-action rifle design, the Impulse provides a solid, accurate, and easy-handling rifle. The recoil is low, the action is smooth, and the trigger feels great!
There are three models of various calibers — the Hog Hunter, the Big Game, and the Predator.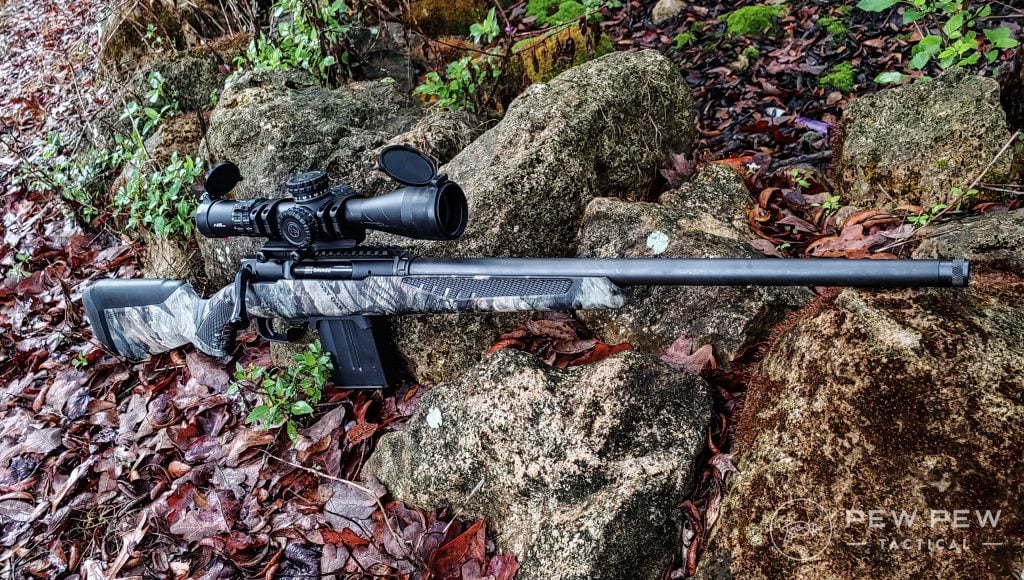 Hog Hunter has barrel lengths ranging from 18 to 24 inches depending on the caliber and comes in everything from .243 Winchester to .300 Winchester Magnum.
The Big Game model comes with barrels ranging from 22 to 24 inches and in calibers from .243 Winchester to .300 Winchester Magnum.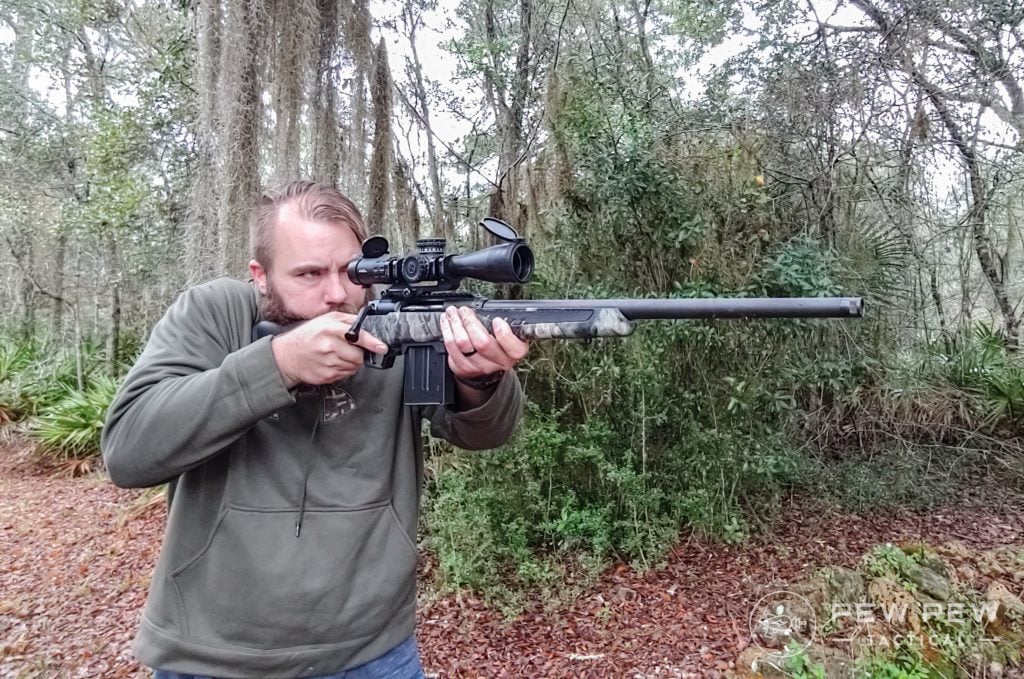 Finally, the Predator hits us with a 20-inch barrel in calibers including .22-250, .243, 6.5 Creedmoor, and .308 Winchester.
For a bolt-action rifle, $1,379 is a lot of money. However, when you compare it to other modern straight-pull bolt action rifles, the Impulse is priced affordably.
Best Shotguns from Savage
1. Stevens 555
The Stevens 555 is a classic over-under shotgun chambered for 12-, 16-, 20-, 28-, and .410-gauges.
The standard Model 555 features a Turkish walnut stock as well as chrome-lined, 28-inch carbon steel barrels. Overall length measures 45.28-inches.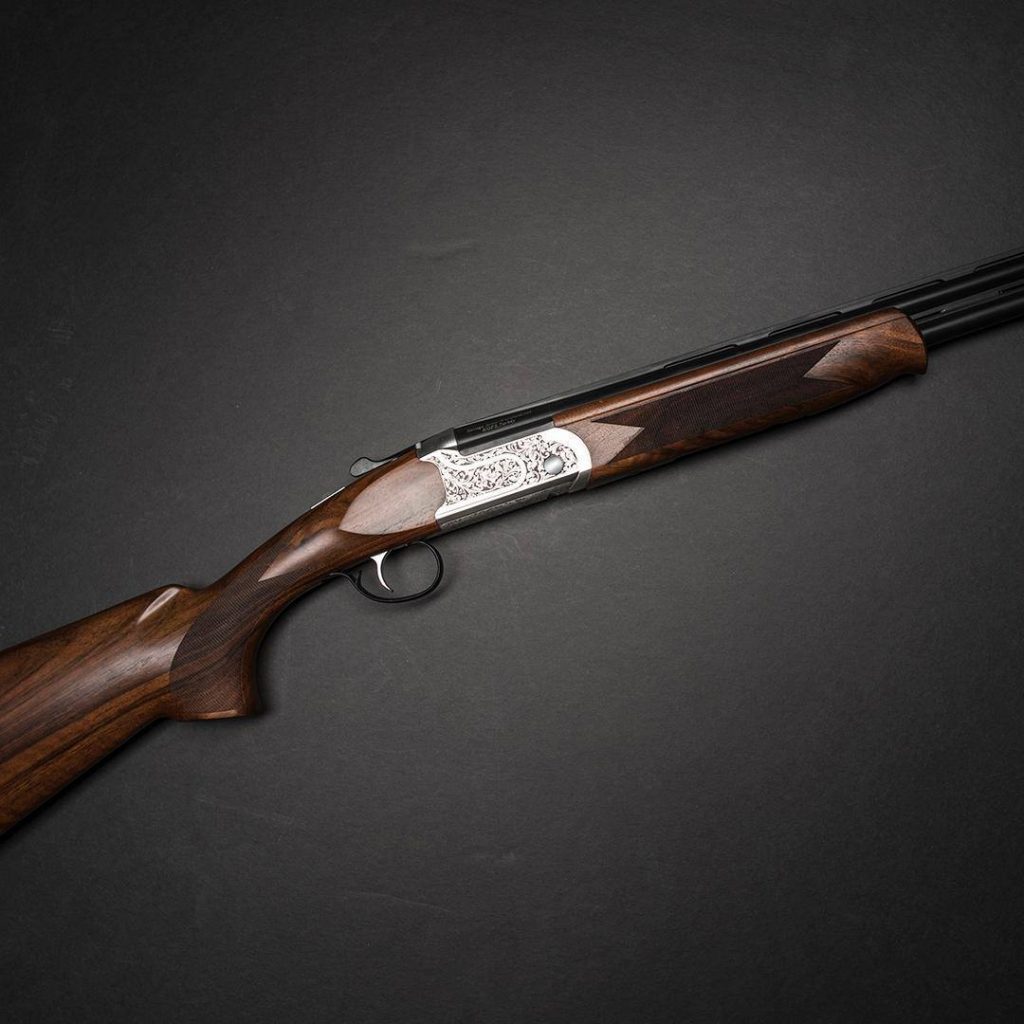 It includes Full, Improved Modified, Modified, Improved Cylinder, and Cylinder choke tubes.
If you like a little more variety, the Model 555 does come in other models to include Compact and Trap styles.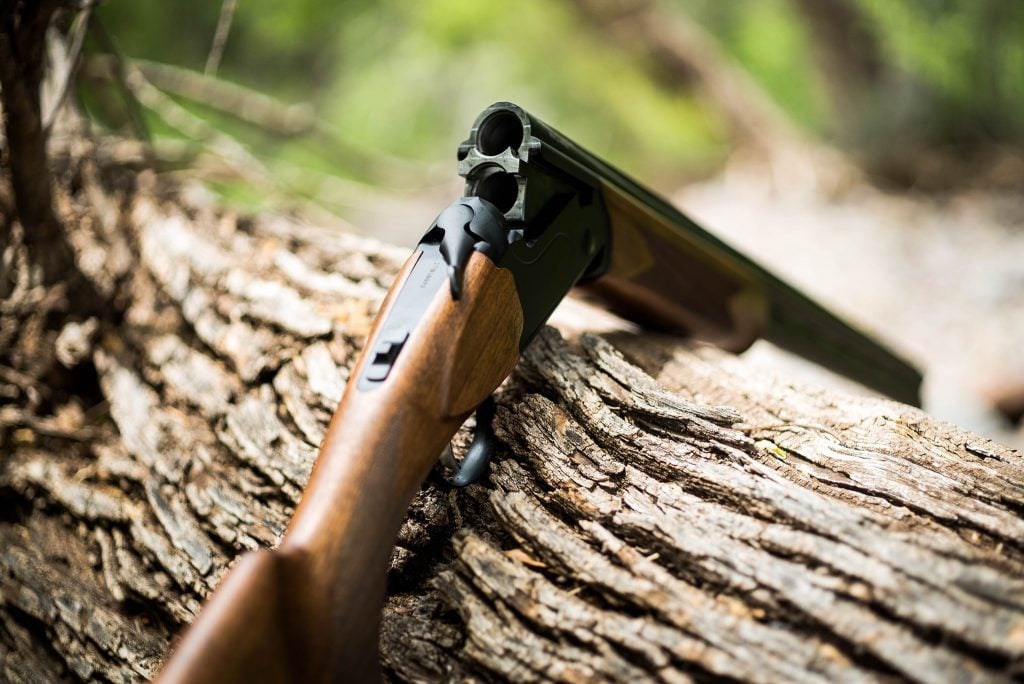 The nice thing about the Model 555 is you get an aesthetically pleasing O/U that doesn't have you crying when you pay.
The standard model has an MSRP of $709, which isn't a terrible price at all.
2. Stevens Model 320
The Stevens 320 brings a pump-action to the table chambered for 12- and 20-gauge.
It offers a pretty diverse set of models, so you can choose a model that is right for you — from camo to tactical.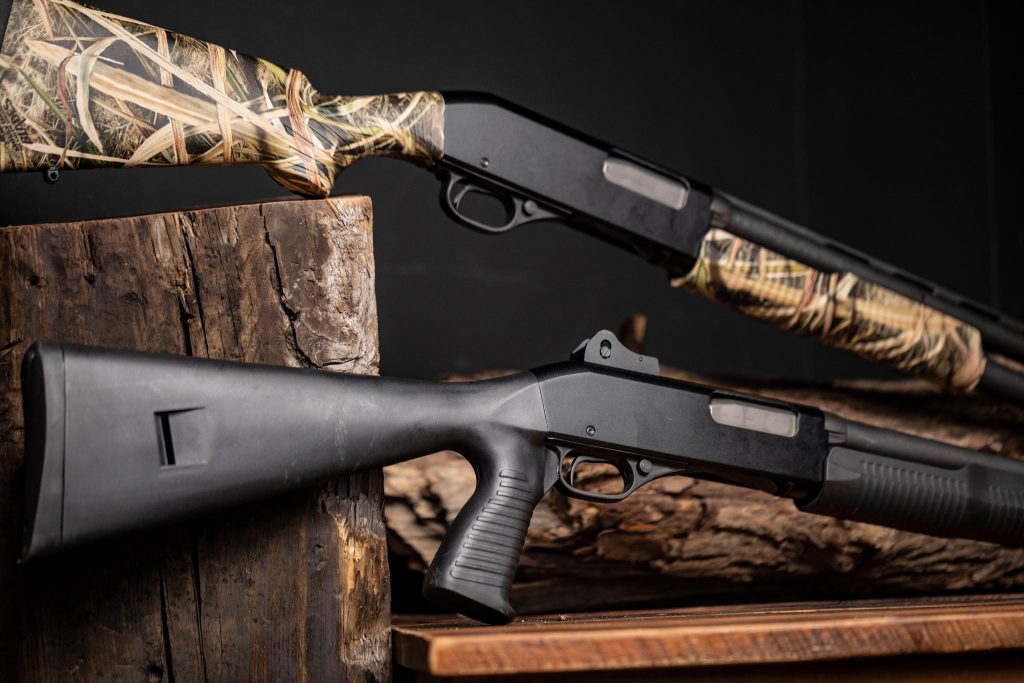 Using a rotary bolt and dual slide-bars, the shotgun cycles fairly smoothly.
It features a bottom-loading tube magazine with a 5+1 capacity.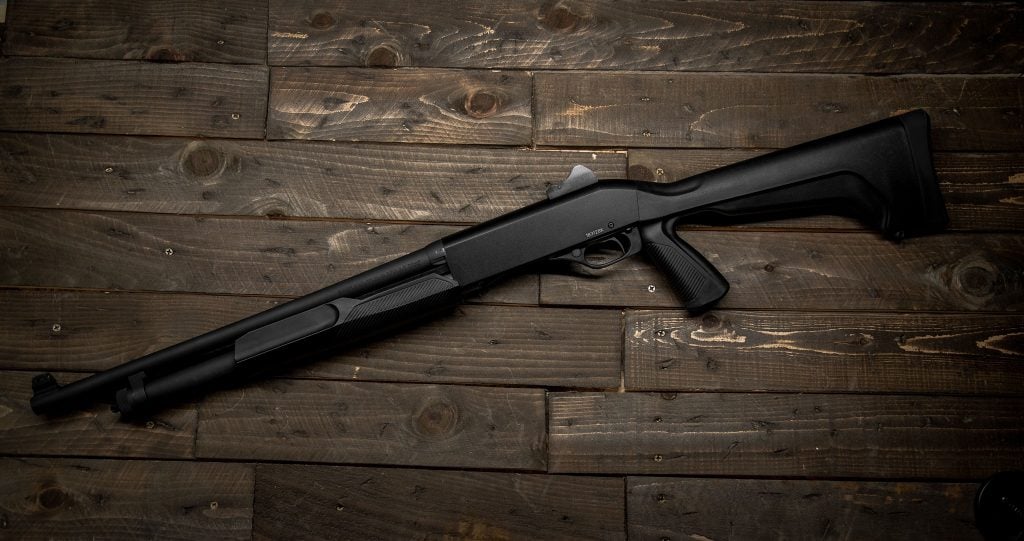 Barrel lengths vary depending on model and gauge.
The selling point to this pump? The price.
At around $260, it's a decent option for those looking for an affordable pump-action.
To learn more about the difference between pump-action shotguns and semi-auto shotguns, check out our guide!
3. Fox A Grade
For the hardcore shotgunner who is willing to spend some money, the Fox A Grade is a beautiful option.
Offered in 12- and 20-gauge, the Fox A Grade brings an American black walnut stock to a charcoal case color-finished receiver.
If you want a looker, here it is.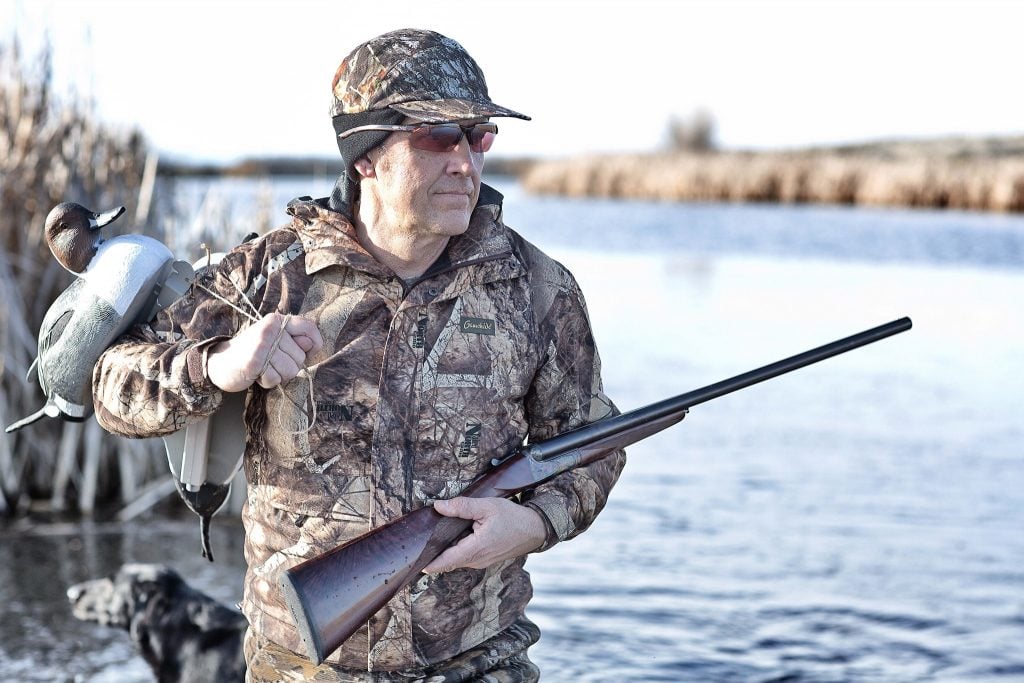 This side-by-side shotgun uses an Anson Deeley-style box lock action and Holland & Holland-style ejectors.
The barrel measures 28-inches in length, and, in total, the Fox A Grade comes in at 44.5-inches in overall length.
While she certainly looks gorgeous, she ain't cheap — priced at $4,259.
4. Renegauge
While Savage has routinely relied on the Stevens side to provide shotguns to its customers, the company ventured out into its own branded line of shotguns, with Renegauge debuting in 2020.
The Renegauge series features six semi-auto shotguns in 12-gauge.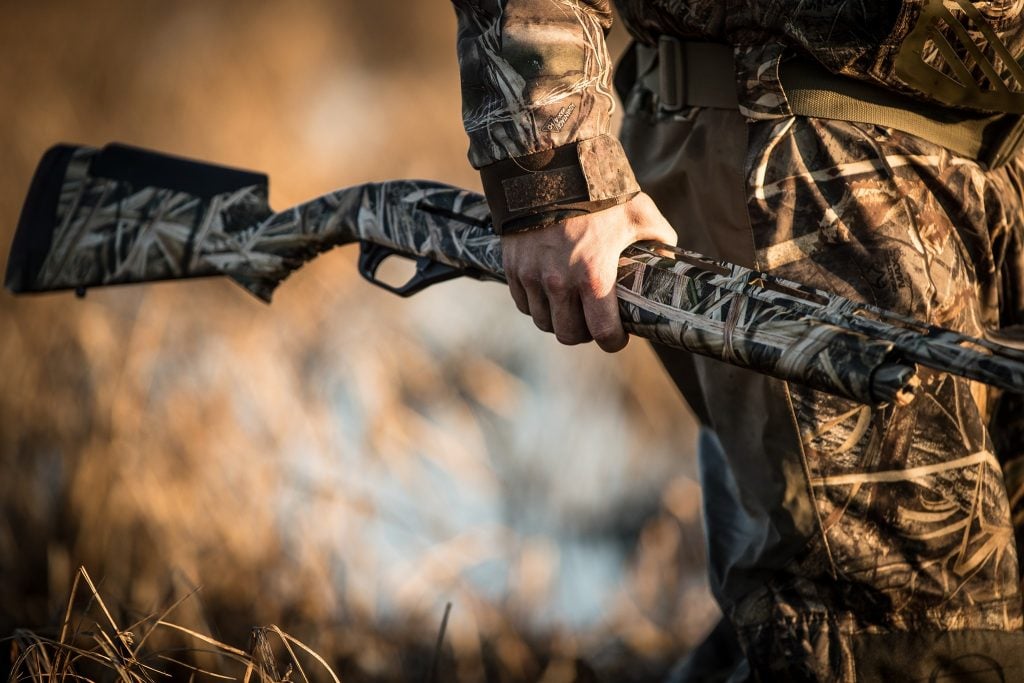 Using a patented Dual Regulating Inline Valve, or D.R.I.V., gas system, Renegauge aims to reduce felt recoil while offering a fast cyclic rate.
It offers an adjustable stock for length of pull, comb height, and drop and cast to fit a variety of body types.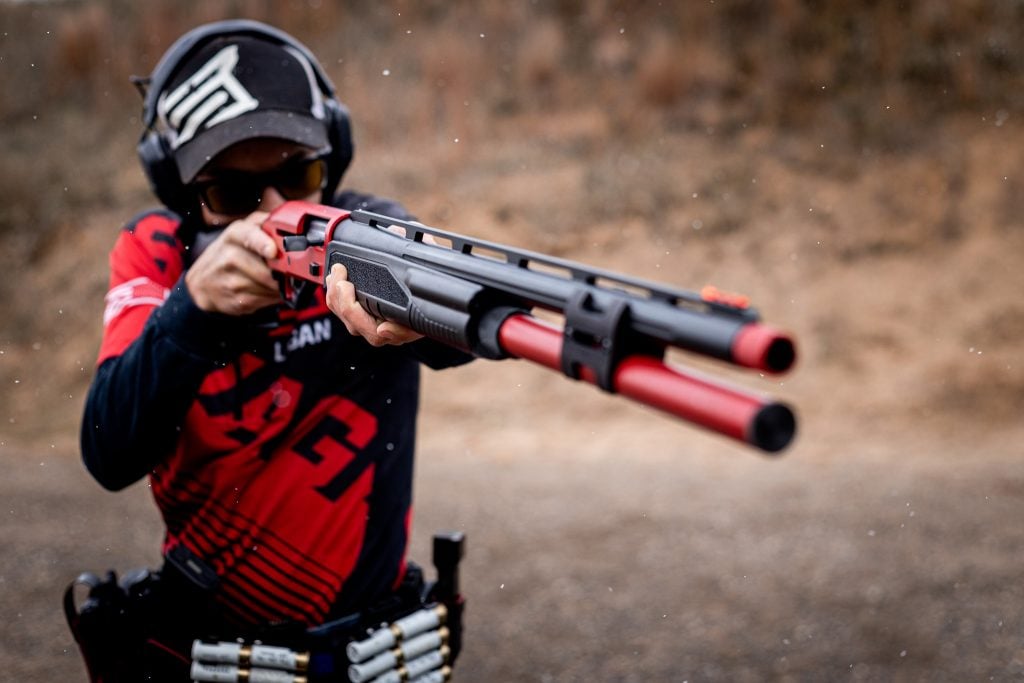 Barrel length comes in at 24- or 28-inches depending on model, and overall length measures between 45- and 49.5-inches.
The Renegauge starts at $1,489 and tops out at $1,959.
Conclusion
Operating since the late 1800s, Savage has built a name for itself based on its reliable, dependable design. With a ton of rifle models and a variety of shotguns, this brand is dedicated to giving shooters options.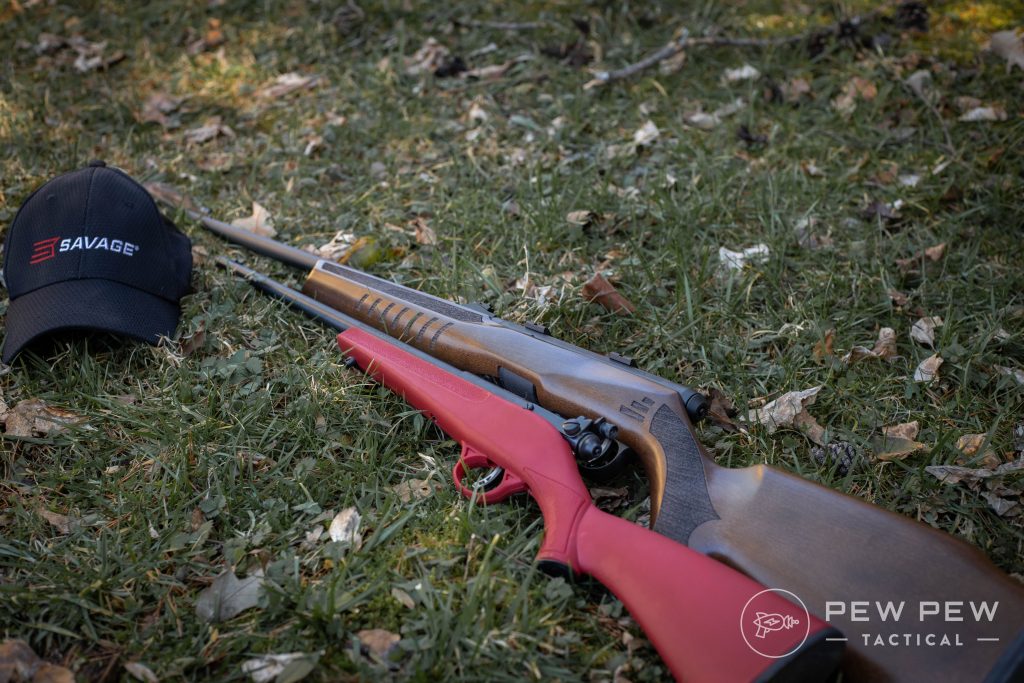 Not to mention, Savage also caters to left-handed shooters, selling a wide selection of leftie-friendly models.
While we tried to hit the highlights, I'm sure we might have missed one of your favorites. So let us know which Savage rifle or shotgun you prefer in the comments below. Ready to hit the reviews. Flip through our Rifle Reviews and our Shotgun Reviews!