What's my favorite handgun?
Well, that's a tricky question, and it's hard to answer without a qualifier. My favorite carry gun is the P365, but that doesn't mean I don't like other firearms.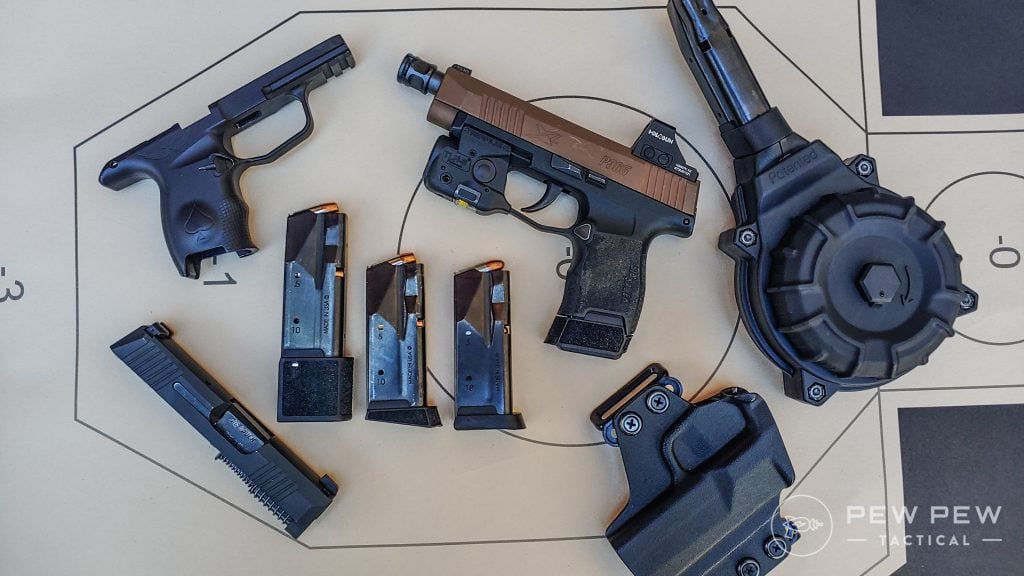 If you asked me what's my favorite gun to just go shoot for fun? What gun do I reach for when I'm not trying to train, compete, or carry? Well, that's easy, my CZ 75 B Omega.
The big, heavy, steel frame 9mm pistol is a ton of fun to shoot. It's accurate, insanely easy to handle, and features my favorite trigger system.
If you want a fascinating series of pistols, look no further than the CZ 75 series.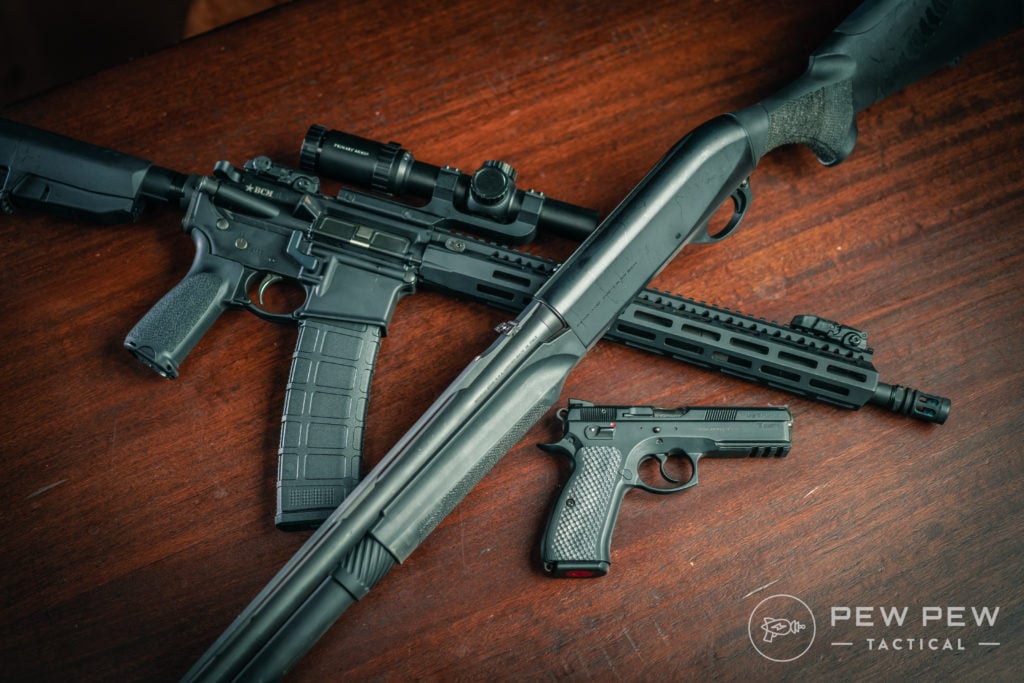 Something just looks off about it, right? Well, that's because the slide rides inside the frame rather than outside. This allows the barrel to sit lower inside the frame and shrinks the slide considerably compared to contemporary designs.
Inside the gun is John Browning's famed short recoil-operated, locked-breech system. In many ways, the CZ 75 shares parentage with both the Hi Power and the Sig P210.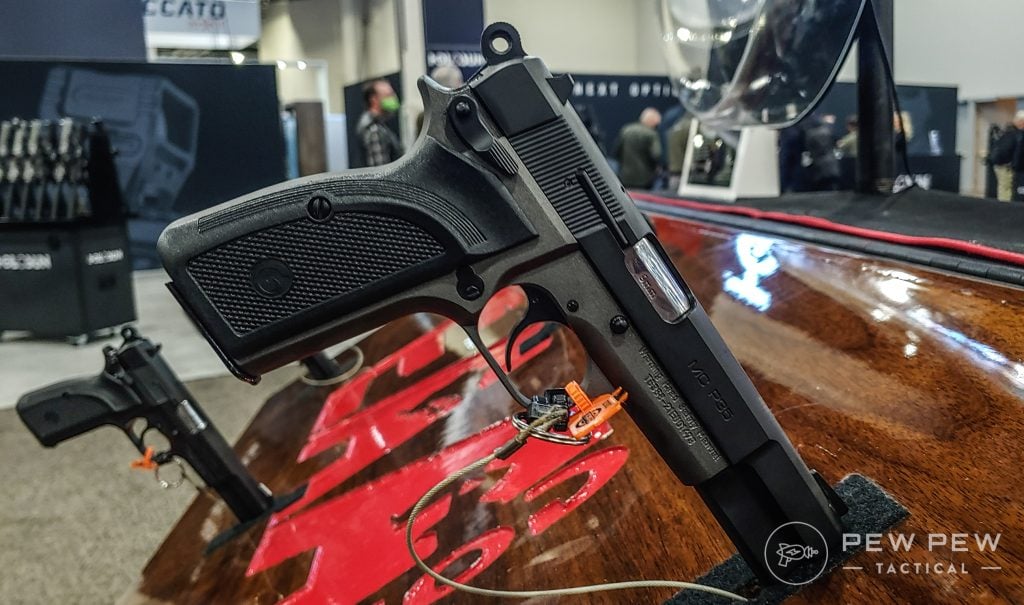 And today we're going to take a look at some of the best CZ 75 models out there. If you've been eyeballing that sweet CZ style…look no further.
Summary of Our Top Picks
Table of Contents
Loading...
Best CZ 75 Models
1. OG CZ 75 (Obviously)
Well duh! The OG CZ 75 makes the list. It's still produced, specifically, the B model with its firing pin block.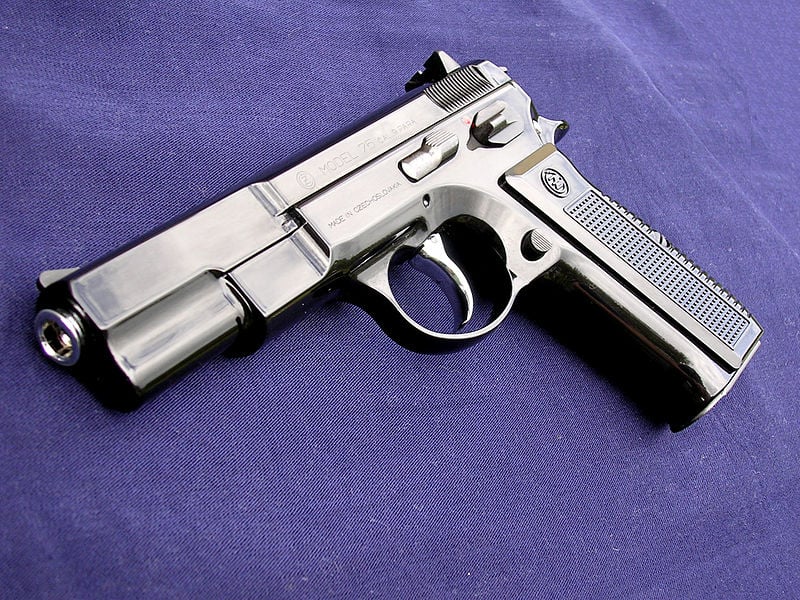 Current production CZ 75s give you the look and feel of the famed design. Besides the unique slide rails, the CZ 75 kills it ergonomically. The grip greets your hand like a friend, and it's just the right size and shape to contour for an easy grip.
Using your thumb to activate the safety and magazine release requires minor movement. The slide lock is one of the very few my thumb doesn't pin down with an aggressive thumb's forward grip.

DA/SA triggers walk a fine line between sucking and ruling, and luckily CZ sits in the latter. The double-action is long but smooth and light. And the single-action is short and sweet, with minimal takeup and a fantastic break.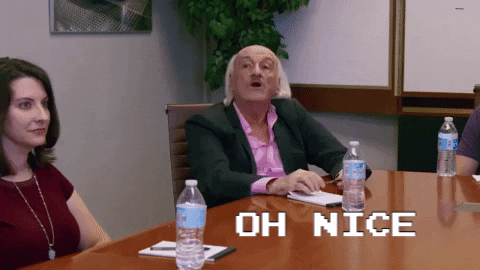 My sole complaint about the CZ 75 trigger is the reset. It's pretty long for a single action trigger. An all-metal frame combined with a lightweight moving slide keeps the recoil and muzzle rise low and controllable.
CZ's own CZ 75 represents the perfect mid-tier variant of the CZ 75. It's reasonably affordable, very high quality, and perfect for diving into the CZ series. 
OG CZ 75
569
at GrabAGun
Prices accurate at time of writing
Prices accurate at time of writing
2. CZ 75 SP-01 Shadow 2
While the OG CZ 75 is a competent pistol, it is a bit outdated. I wouldn't advise one for home defense or carry…there are simply better guns for the task.
One such gun is CZ's SP-01.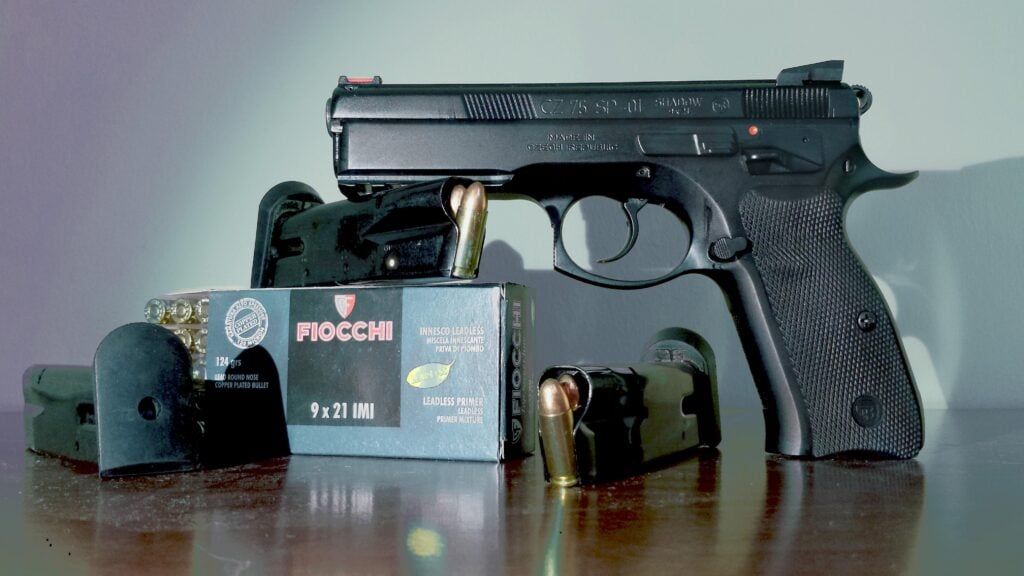 The CZ 75 might be a historical experience in many ways, but the SP-01 brings modernity to the table. Specifically, the SP01 Shadow 2 Optics Ready model.
You can toss an optic on, which is one of the most valuable things you can do to a modern defensive or competition firearm. (Get our recs for pistol red dots here!)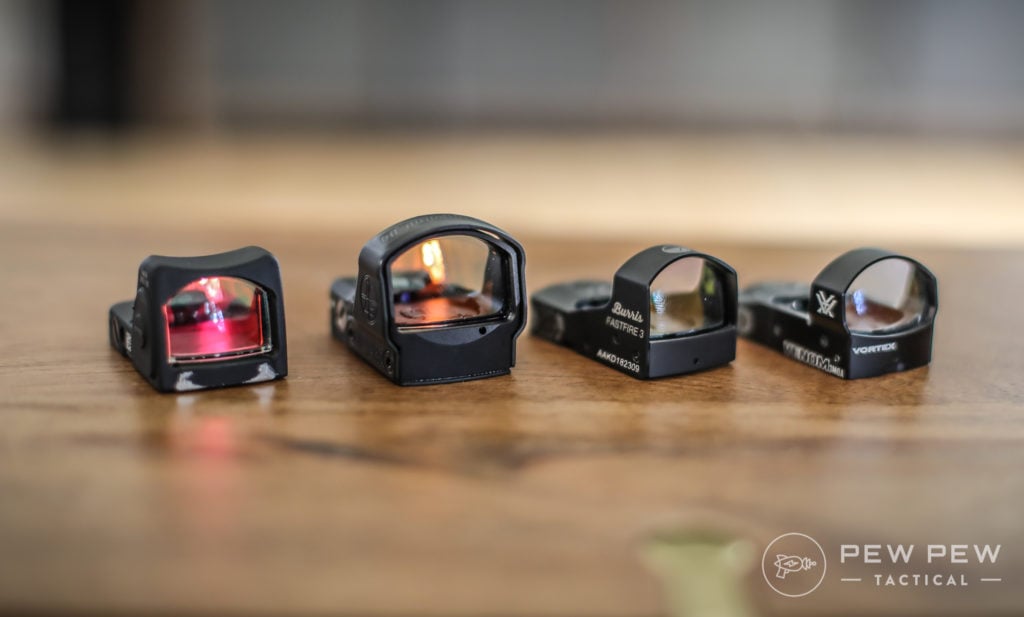 On top of that, the gun wears a nice Picatinny rail for lights, lasers, and kitchen sinks.
As part of the Shadow line, it's a higher-tier pistol designed to give you the most juice per squeeze. The trigger is absolutely outstanding, the magazine release is easily adjustable, and you can get an excellent high grip to up your control with the pistol.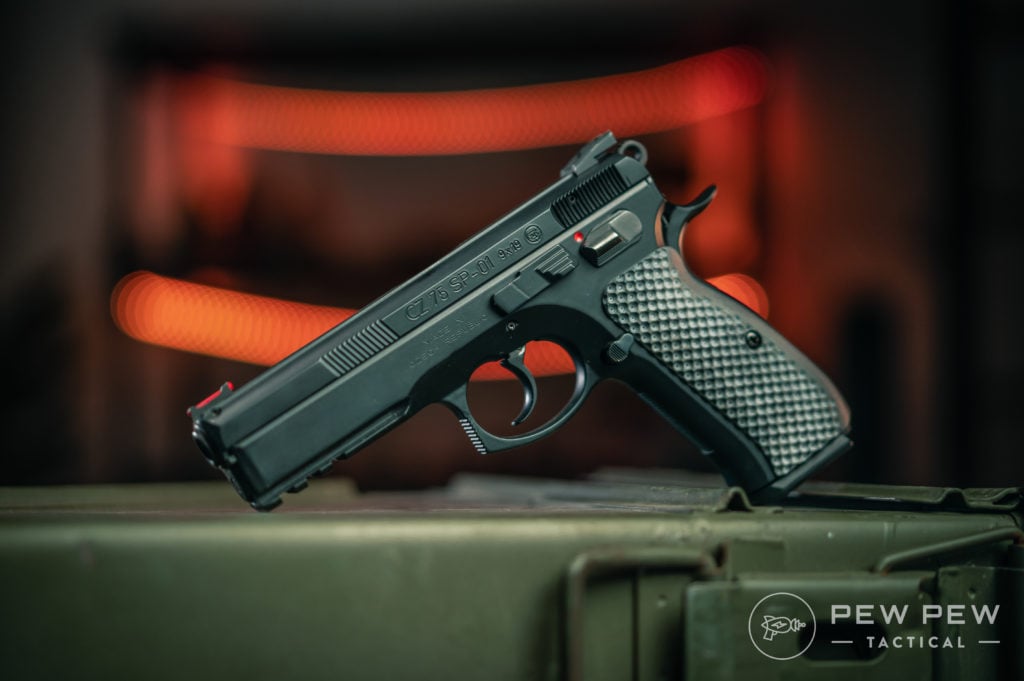 Is this a clone of the CZ 75? Not really. It's an advancement, much like the different generations of Glocks.
However, this is a list of the best CZ 75s, and according to CZ's naming convention, it's a CZ 75. 
Best Modern CZ 75
786
at Kygunco
Prices accurate at time of writing
Prices accurate at time of writing
For more on the SP-01, check out our review here!
3. IWI Jericho 941
The Jericho goes by many names. When I say Jericho, I could mean Desert Eagle, Baby Desert Eagle, and the Uzi Eagle — names the Jericho's been imported under.
It's confusing, but it was marketing gone crazy trying to cash in on the names of famous weapons produced and marketed by IWI/IMI.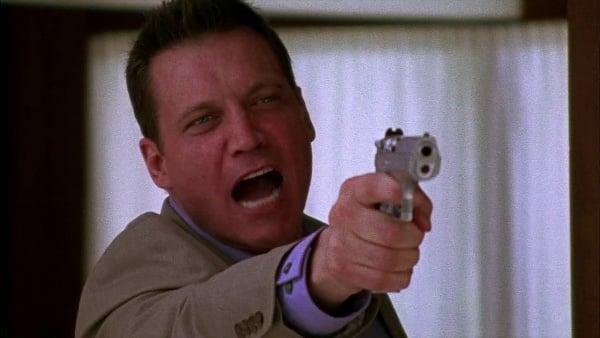 In reality, the Jericho began life as a domestically produced Israeli pistol for police, security, and military forces as well as export.
The Israelis wisely chose the CZ 75 to be the basis of their design. It was proven to be a reliable and robust pistol, plus a CZ cloner called Tanfoglio could help IWI/IMI meet contract expectations.
Additionally, magazines were everywhere for the gun, and the Jericho would have simplified logistics.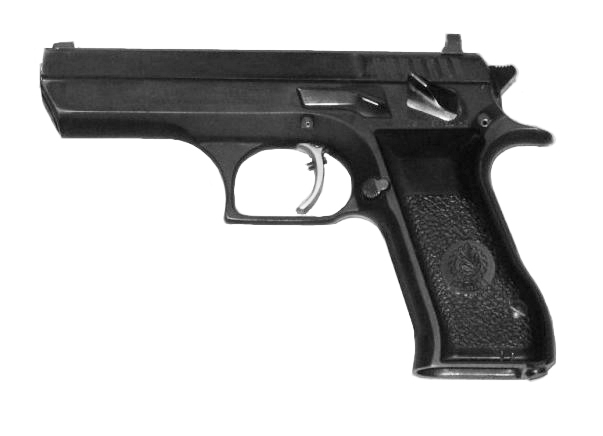 Jericho's do feature a slightly larger slide with a triangular forward end that lends it that Desert Eagle appeal. The design looks different, but the more you look and handle a Jericho, the more the CZ influence pops out at you.
The grip is all CZ, and that's a beautiful thing. And the ergonomics, in general, match the CZ 75 in the best way possible. There are numerous Jericho models, including polymer frame models, models with frame safeties, and other models with slide safeties.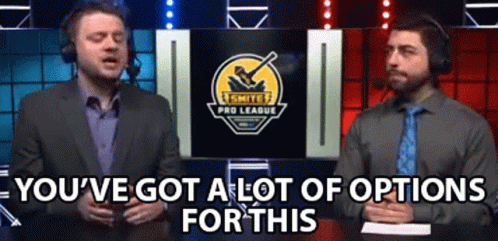 I prefer the steel frame models and find the ergonomics to be much better in the steel frame Jerichos. Current production guns from IWI are the best they've ever been with frame-mounted safeties, steel frames, and combat ergonomics.
This means a massive slide lock/release, a huge safety, and a very easily accessible magazines release. Plus, it's all available at an affordable price point for such a nicely made pistol.
Most Affordable
487
at Guns.com
Prices accurate at time of writing
Prices accurate at time of writing
What do you think of the Jericho? Give it a rating below.
4. EAA Tanfoglio Witness
Now we climb to the higher tier CZ 75s.
EAA's Tanfoglio series from Italy have been produced for decades and serves as one of the more popular CZ 75 clones. The Witness series is broad with several different models inside it, but you really can't go wrong.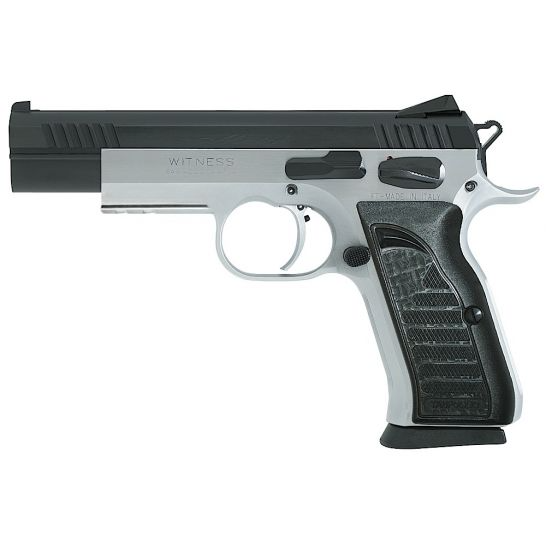 At the core sits a CZ 75 clone, and the various models denote different features. These range from guns designed for competition, some for hunting, and others for home defense.
What's great about the Witness series is the caliber option.
What caliber would you like for your CZ 75? CZ offers them in 9mm, .40 S&W, with the 97 being the .45 ACP variant.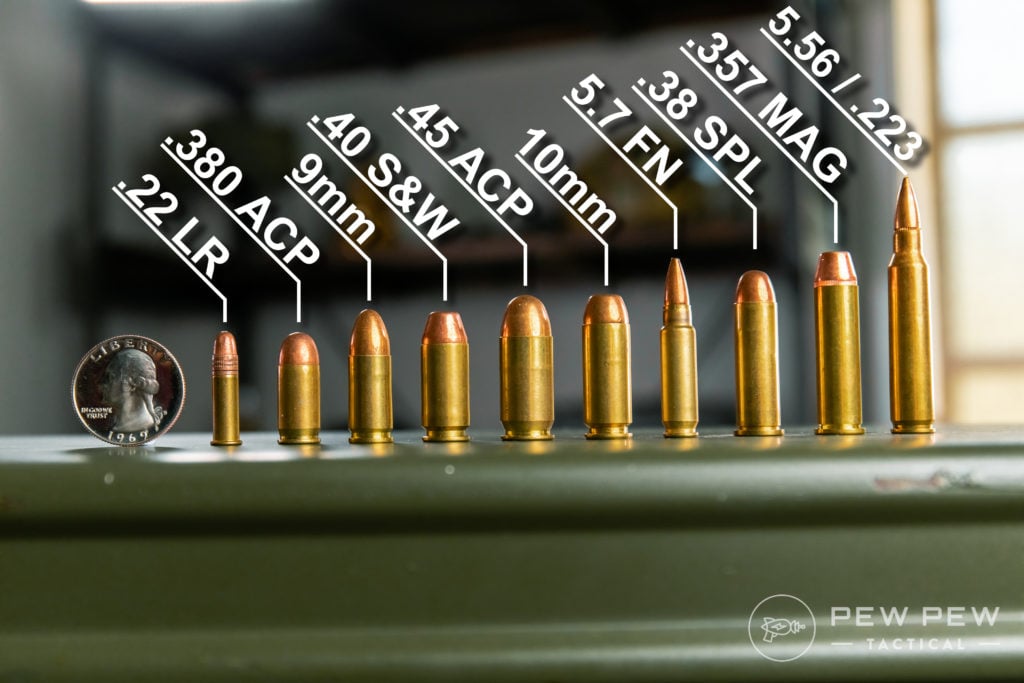 The Witness guns come in 9mm, .40 S&W, .45 ACP, 10mm, and .38 Super, and probably more I'm missing. Plus, you can get long slide variants, optics-ready models, and compensated models.
They are divided into polymer and metal frames, and again I'm partial to the metal frames. They feel more ergonomic in the CZ layout. And I find models with metal frames to have better, less gritty triggers.
Accuracy with the Witness pistols is outstanding!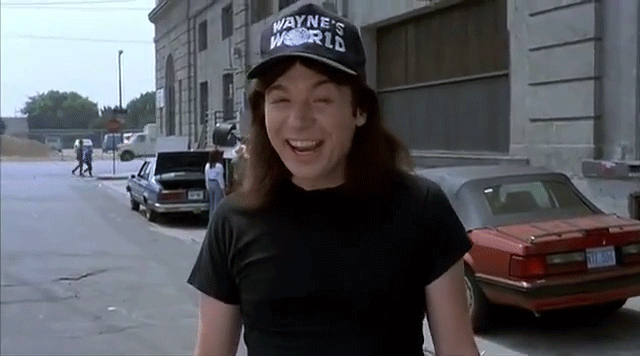 I owned a Witness .45 ACP that was compensated, and it was one of the most comfortable-to-shoot and accurate .45 ACPs I'd ever handled.
Price-wise, these guns vary wildly. You can get one for less than $500 or more than $4K, so there's something for everyone with a Witness.
Most Comfortable to Shoot
492
at Guns.com
Prices accurate at time of writing
Prices accurate at time of writing
5. B&T MKII
Brugger and Thomet, the famed Swiss SMG manufacturer, recently released a handgun that had completely flown under the radar for me. I didn't know it existed until a friend put one in my hand. Color me surprised!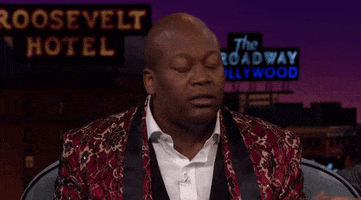 The B&T MKII took the CZ 75 core and turned it into a modern combat pistol with all the bells and whistles we've come to expect.
It presents a modern polymer-framed CZ 75 and, as I've stated more than once, I prefer my CZ 75 frames metal, but B&T pulled it off.
It matches the CZ 75's famed ergonomics, and upon the first grip, it was like meeting that old friend once more. A good grip leads to a natural presentation, and a natural presentation leads to faster on-target shots. Speaking of, the sights are weird, but not in a bad way.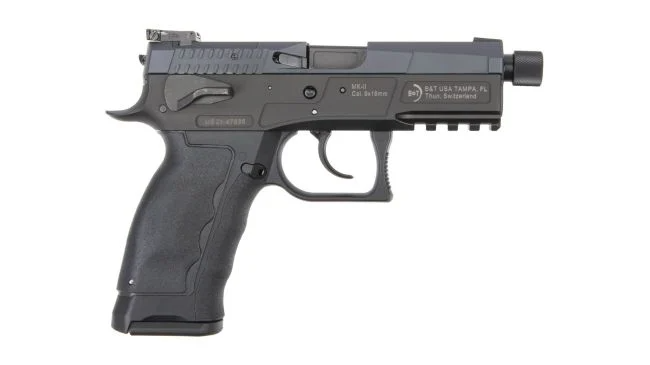 The rear sight is quite normal and is fully adjustable while the front sight is a tiny ramp. Even though it's small, I had no trouble seeing it.
This gun is cut for an optic and oddly chooses the Shield RMS footprint over something more conventional like the Trijicon RMR footprint.
349
at OpticsPlanet
Prices accurate at time of writing
Prices accurate at time of writing
B&T trimmed the barrel back to 4.3 inches and threaded it with the European 13.5 x 1 left hand. Luckily, it's not all that uncommon, and you'll find options for cans and compensators.
The rail is standard Picatinny, and you can attach whatever you choose.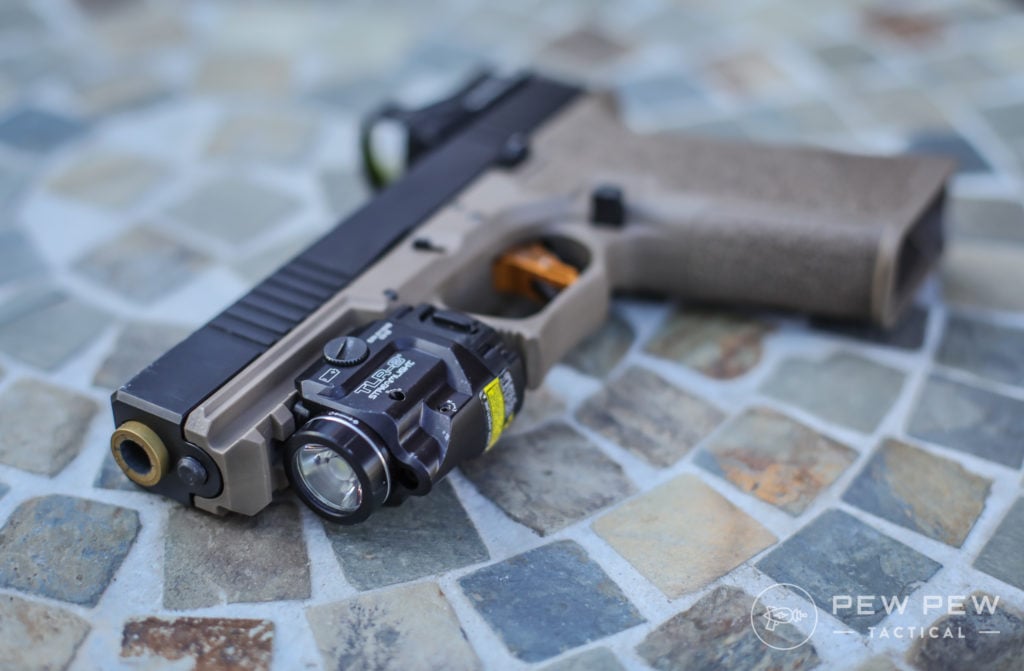 What I loved was the smooth trigger with a very short reset that delivers a great DA and SA experience.
The sights might be small, but they are precise, and it's just begging for a red dot.
It's a very competent gun that will make a solid carry piece, but man, that B&T price point might make it a tough sell.
Best Polymer-Framed 75 clone
1420
at Guns.com
Prices accurate at time of writing
Prices accurate at time of writing
6. Sphinx SDP Compact
When I first got into CZs, I didn't really understand Sphinx guns. Why would I pay all that money for a CZ clone when I have a real CZ at home?
Then I shot one and started to understand why the Swiss-made, Egyptian-named, Czech-designed pistol commanded such a high price.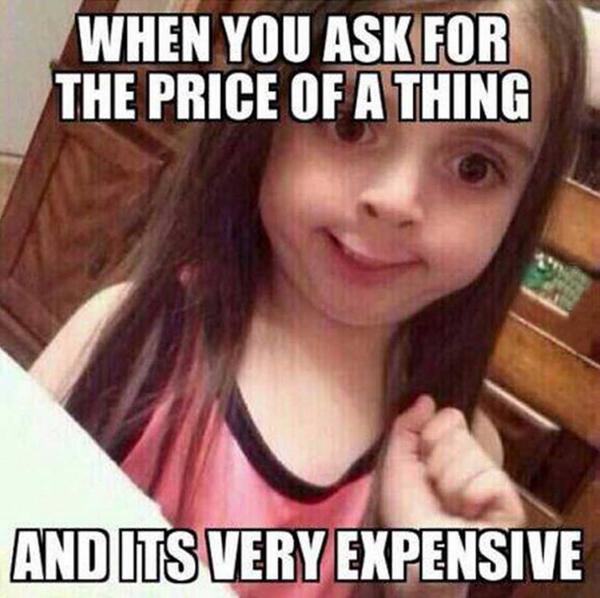 Every single major component is billet machined and assembled by hand to make this fine fighting pistol.
The grip takes CZ ergonomics to the great beyond of awesomeness, and they even found a way to utilize grip inserts on a metal frame pistol.
Gone is the manual safety of the CZ 75, and in its place, we have an ambidextrous decocker and a reversible magazine release for all the lefties out there.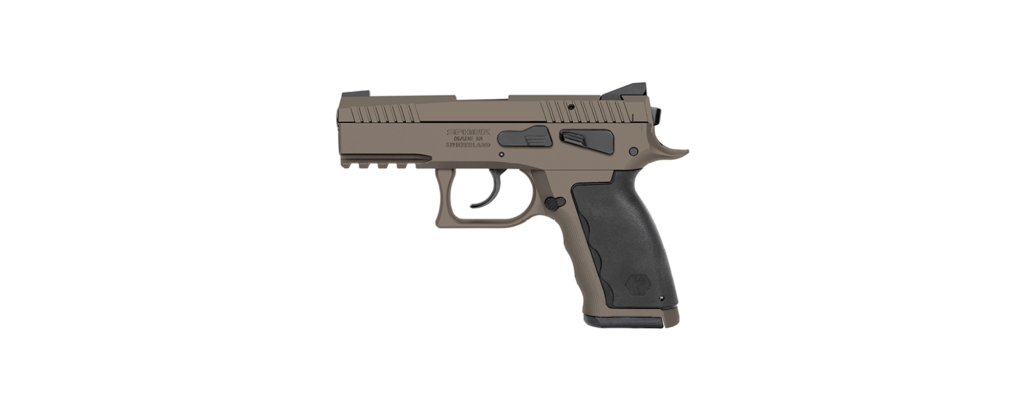 The frame uses a high-cut beavertail for a high grip that pairs nicely with the high undercut trigger guard. Getting a nice high hold helps improve control. We get a rail and a slightly beveled magazine well.
The big selling point of the Sphinx SDP to me is that it's a custom gun with all the add ons already in place.
While the price might be high and the availability often low, the Sphinx SDP competes hard with the newer B&T MKII.
Most High End
999
at Guns.com
Prices accurate at time of writing
Prices accurate at time of writing
Some CZ History
As the name implies, the Czechs birthed the CZ 75 in 1975. If history class taught you anything, that means the Czech Republic didn't exist. At that time, it was Czechoslovakia, and they were behind Stalin's famed iron curtain.
In post-WWII Czechoslovakia, Josef and Frantisek Koucy served as engineers at CZUB.
Here they developed the CZ 75 in 9mm Parabellum — an odd choice for a country resigned to using 7.62 Tokarev and 9mm Makarov per the Warsaw Pact.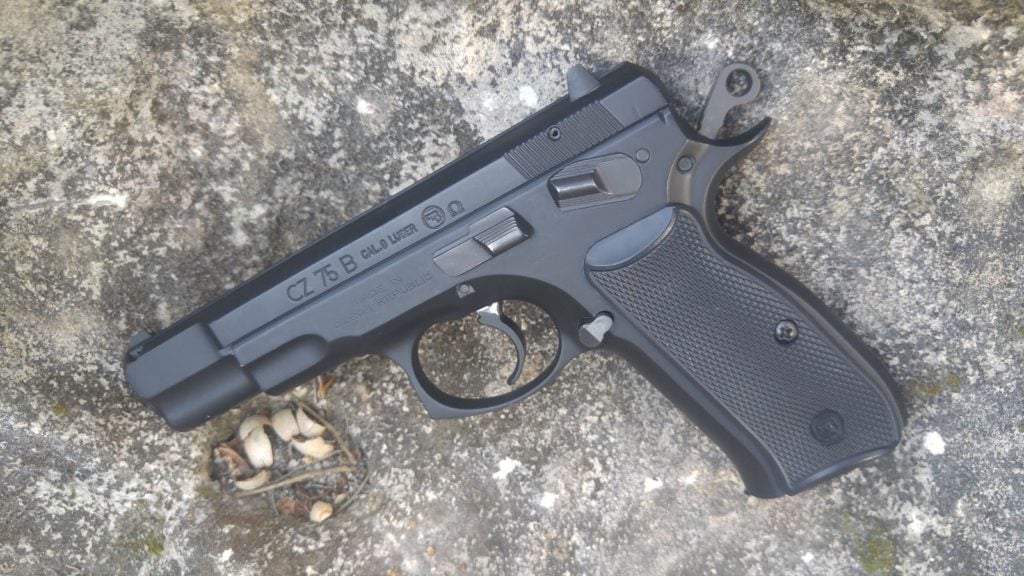 Export was the idea…but the ideas were sealed behind "secret patents."
A secret patent might as well be code for no patent at all. The patents only ensured no one in Czechoslovakia could produce one.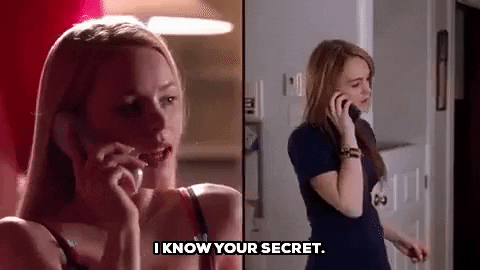 No patents were issued abroad, and the CZ 75 design became fair play for the international market. Thus, the CZ 75 series quickly became one of the world's most replicated pistols.
Conclusion
The fact that so many different versions of the CZ 75 exist is a testament to its design. It's the 1911 of Eastern Europe, or maybe even Europe as a whole.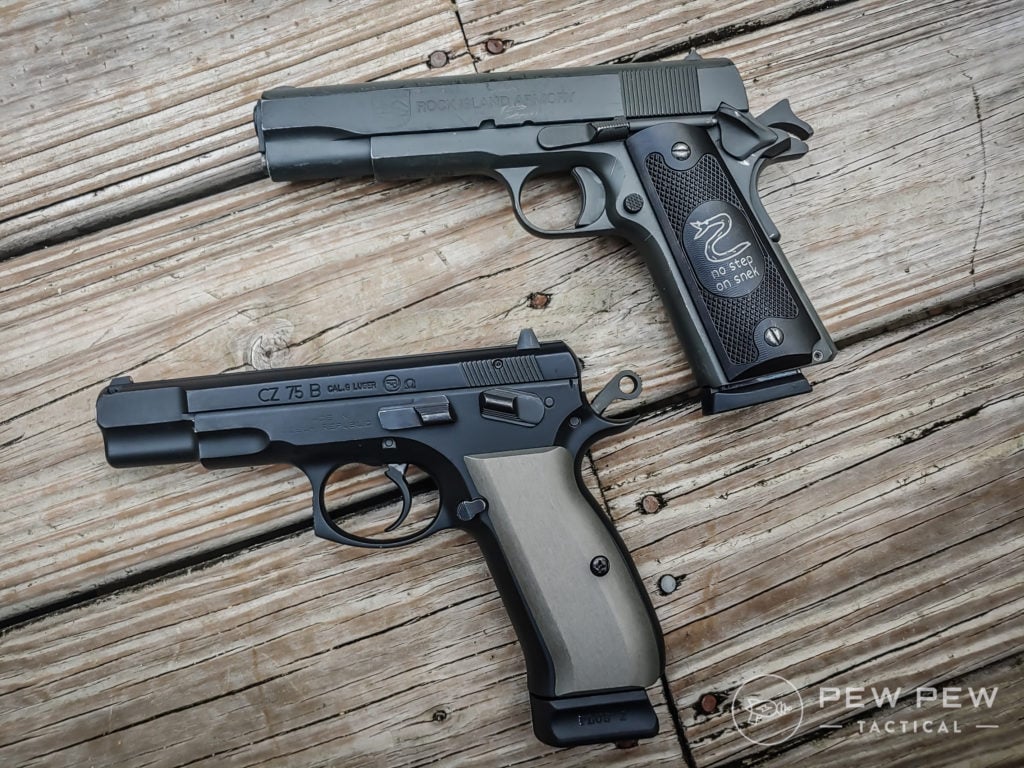 You can't go wrong with any of the models on this list. So grab a CZ 75 (or clone)!
I love CZ 75s but what about you? What's your favorite CZ 75? Let us know in the comments below. For more CZ goodness, head here for our favorite CZ reviews!