For a long time, shooting has been a boy's club.
Even today, when women are better represented in shooting sports than ever before, shooting is still seen as an overwhelmingly male pursuit.
One of the great things about shooting sports is that physicality doesn't come into play as much as most other sports. The playing field between men and women is far more even and allow both to compete against each other in a true test of skill rather than a test of muscle.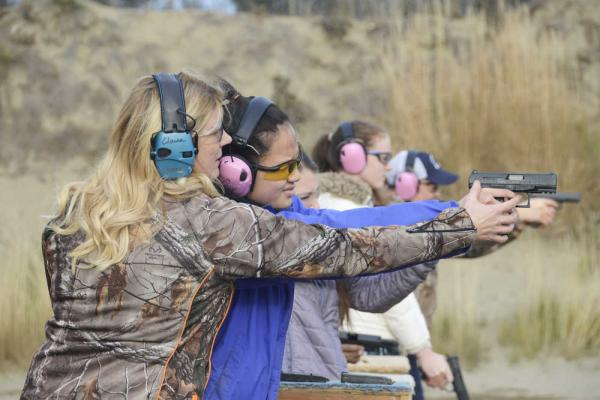 There are definitely plenty of examples of badass women shooters, both throughout history and active today, so I'm going to recognize a few of them.
Each woman on this list has something beyond her shooting that makes her worth looking up to. In fact, some of these women are better recognized for their impact on the firearms industry and community than their actual shooting, but, at least in my opinion, that doesn't make them any less badass.
Yes, meeting your husband by beating him in a shooting competition, competing in the Olympics, and earning the nickname Lady Death because of your sniping is awesome, but so are starting one of the largest organizations for women in shooting and being an outspoken voice for outdoorswomen and ethical hunting.
Please note that this is not an ordered list. Each of these women is an extraordinary shooter (and incredible woman) in her own right, and I don't see any reason to try to rank them.
Also, while all badasses, not all of these women have lived lives that are exactly rated G. A couple of these women have risen out of truly disturbing circumstances and one of them is famous for ruthlessly killing hundreds of Nazis.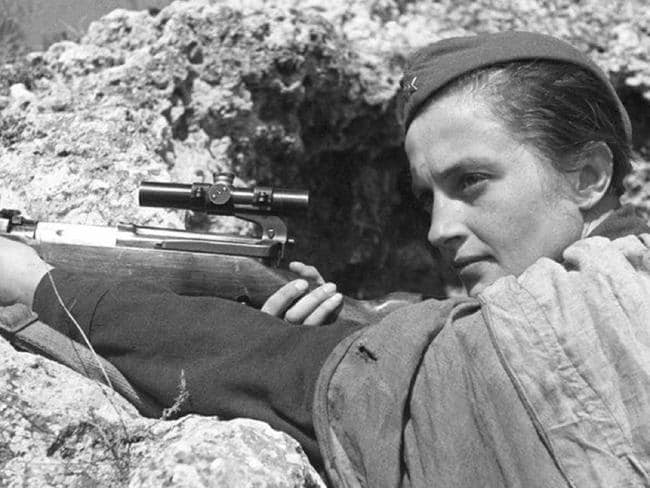 In other words, while all of these women are great for adults, who have the constitution to read some scary stuff (or at least the foresight to nope out of there before things get worse than they can handle), to admire, do a bit of research before giving your kid free reign to Google their names.
Now that that's out of the way, let's move on to the badass ladies.
Annie Oakley
Most people know Annie Oakley was an outstanding markswoman, but fewer are aware of the difficult upbringing that fostered her skills, her impressive business acumen, or her incredible activism.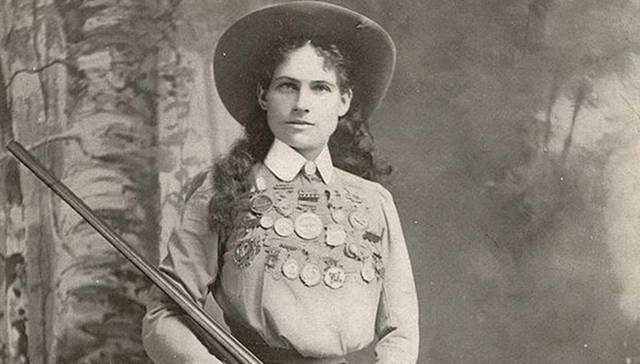 Annie, born in 1860 in northern Ohio, had a difficult childhood, defined by poverty and marked with the death of her father in 1866, two years in near slave conditions working for an abusive family, and only about four years of education in a financially stable home.
Annie helped support her family by trapping and selling game by the time she was seven and hunting by the time she was eight. But Annie also loved shooting and the rest of her life would be defined by it.
She met her future husband, a traveling show marksman named Frank E. Butler when she bested him in a shooting competition. Butler was enamored with the 5-foot tall young woman and a year later, they married. One of Annie's best-known trick shots was shooting a cigarette from her husband's lips.
In 1885, they joined Buffalo Bill's Wild West Show, where Annie quickly became the show's star, allowing her to tour Europe and perform for royalty.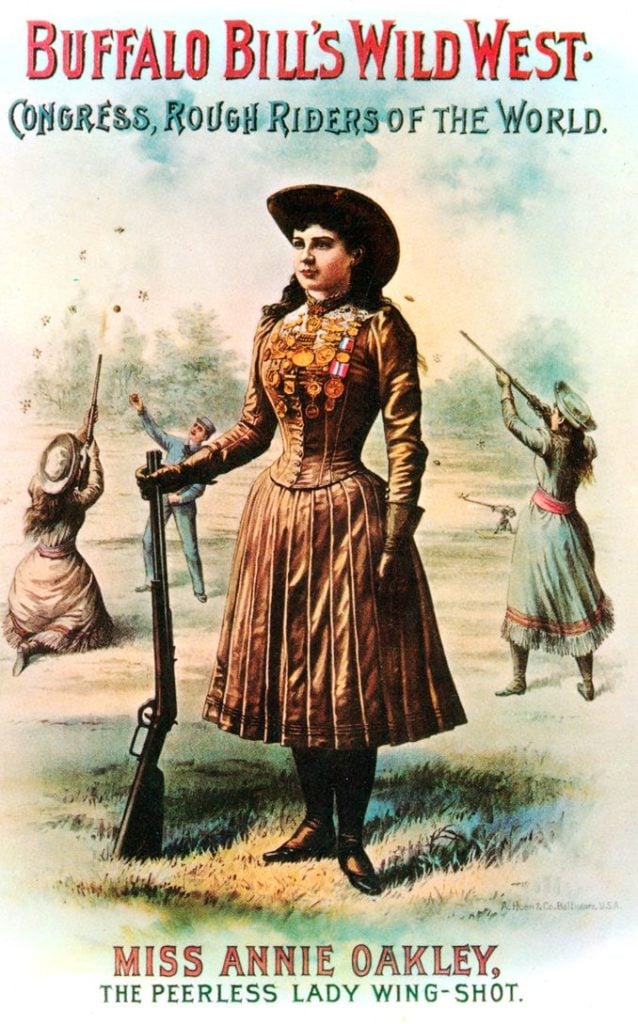 Her success wasn't just due to her skill as a markswoman, though. Annie was totally aware that she was a woman in an almost exclusively male field, and cultivated a personal brand (one of the first celebrities to do so) that fit Victorian ideals for women in order to not alienate her audience, despite her field and wealth.
Annie always wore skirts, did not allow pictures to be taken of her shooting live animals and adopted a sweet, cheerful, and demure stage persona.
Throughout her career, Annie was an outspoken advocate of equal pay for women, women's service in US military combat operations, and firearms education for women, teaching more than 15,000 women to use firearms over the course of her life.
Annie continued both her performance career and her advocacy into her 60s. After her death, it was discovered that she'd spent the entirety of her considerable personal fortune taking care of her family and in support of her charities.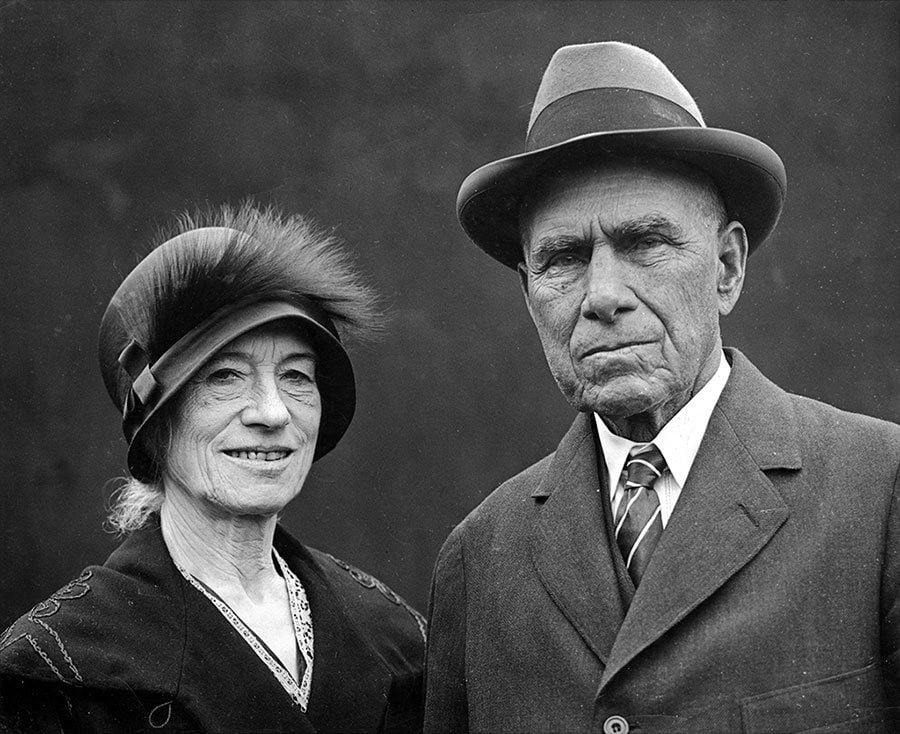 Annie died on November 3, 1926. Her husband of 50 years, Frank Butler died 18 days later.
Lyudmila Pavlichenko
Annie Oakley took care to never be seen as threatening, even to animals. Lyudmila Pavlichenko, on the other hand, made a career out of being deadly, becoming one of the most successful snipers in history and the top female sniper of all time.
Lyudmila was born in 1916 in what is now Ukraine but was then the Russian Empire. When she was 14, her family moved to Kiev where Lyudmila joined a paramilitary shooting club, enrolled in civilian sniper classes, and worked at Kiev Arsenal Factory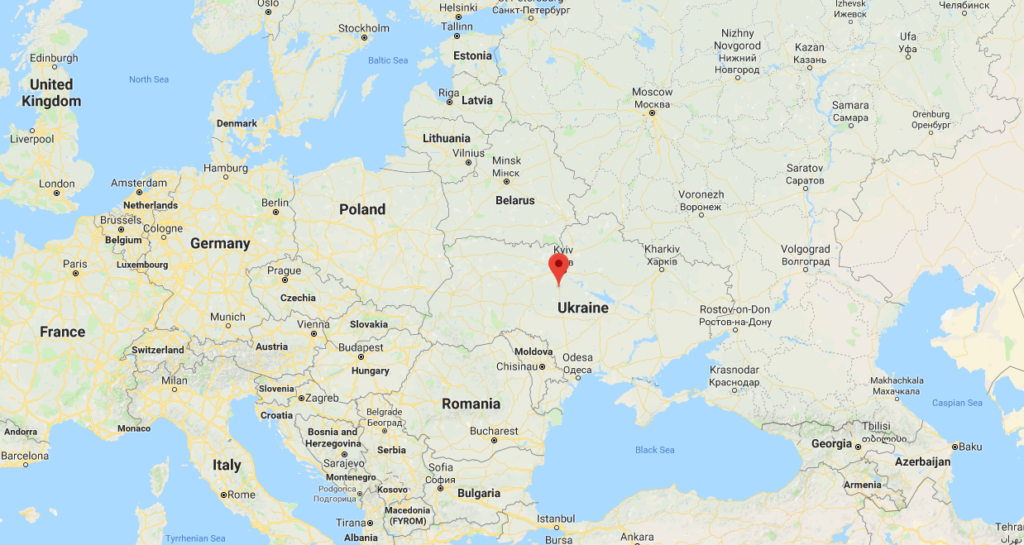 At 21, Lyudmila completed a masters degree in history at Kiev University in 1937 and was in her fourth year of another history degree in June 1941 when Germany invaded the Soviet Union.
She was among the first group of volunteers recruited. She was offered a nursing position, as recruiters thought that would be a position suiting a woman, but instead requested an infantry assignment and was placed in the Red Army's 25th Rifle Division.
Lyudmila served for two and a half months near Odessa, during which time she had 187 confirmed kills and was promoted to senior sergeant. She'd also begun to earn a reputation. Nazi soldiers began to fear her, while her fellow Soviet soldiers began to see her as a leader and inspiration despite the general lack of tolerance for women in service.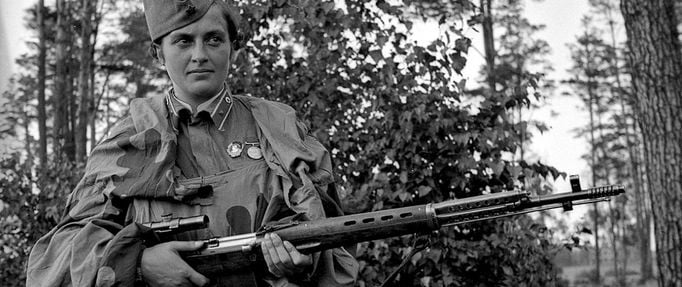 In October of '41, her unit was relocated Sevastopol. By this time, German soldiers knew her by name, though they usually referred to her as "that Russian bitch." Allies often called her Lady Death.
In Sevastopol, Lyudmila was promoted to Lieutenant and achieved the rest of her total 309 confirmed kills, including 36 enemy snipers.
(For comparison, Chris Kyle had 160 confirmed kills over 7 years as a sniper.)
Lyudmila became so well known that she was pulled from combat in 1942 and instead was sent to tour the US, Canada, and England to promote the war effort.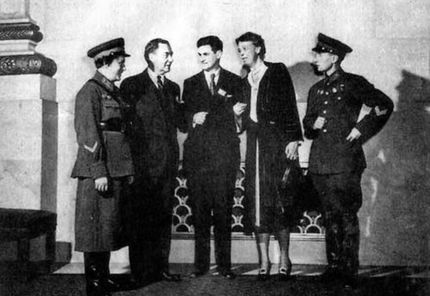 Lyudmila didn't return to combat after her tour, but instead was promoted to major and served as a sniper instructor until the war ended.
Kim Rhode
Now on to a shooter that's still around.
Kim Rhode is probably the best-known name in shooting right now, even among people who aren't particularly interested in guns or shooting.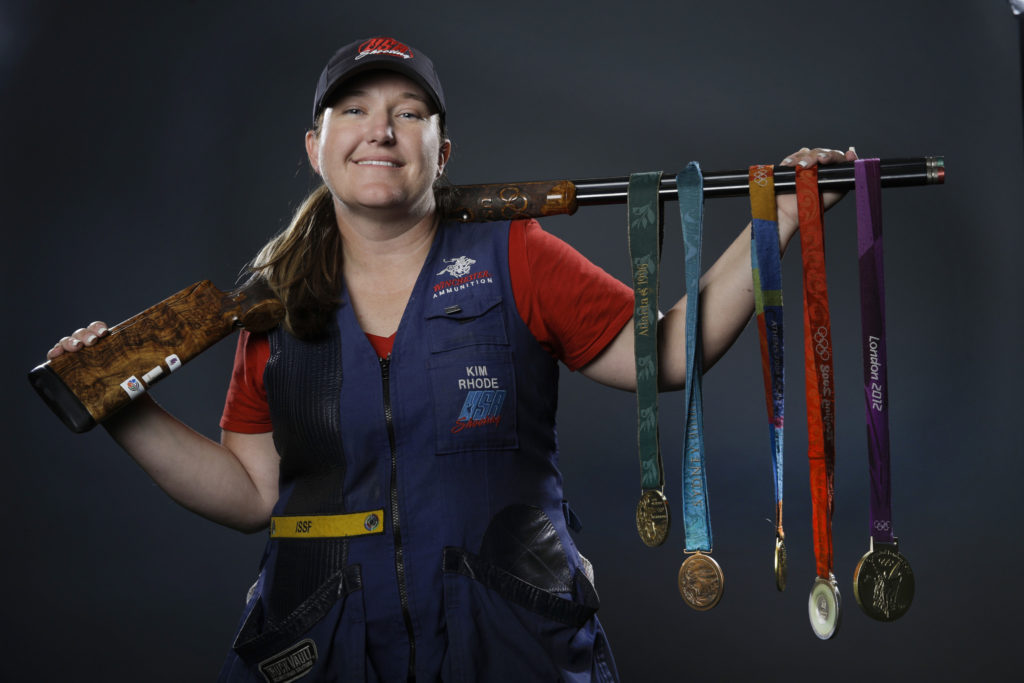 If you don't remember, though, Kim is a six-time Olympic medal winner, having earned a medal at every Summer Olympics since the 1996 Olympics in Atlanta. In total, Kim has three golds, a bronze, and two silvers.  
She is also the first Summer Olympian to have won an individual medal at six consecutive summer games, the first woman to medal in six consecutive Olympics, and the first Olympic athlete to medal on five different continents.
Kim began shooting early. She started competing in skeet at 10 and by 12 had gone on safari in Africa. At 13 she won her first world championship title in women's double trap shooting, and she was barely 17 when she earned her first Olympic gold medal.
Her first three medals (two golds and a bronze) were earned for double trap shooting but began focusing on skeet after the double trap was eliminated starting with the 2008 Olympics.
During the 2012 Olympics, Kim tied the world record in skeet shooting with 99 out of 100 clays. She'd previously set a new world record at the 2007 ISSF World Cup with 98 clays.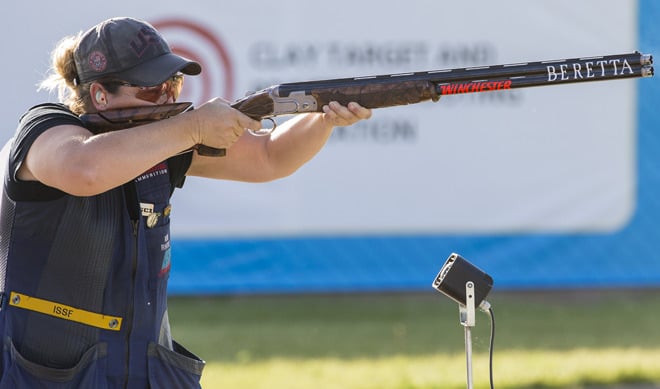 In addition to her Olympic medals, Kim has 19 Gold, 7 Silver, and 8 Bronze ISSF World Cup medals.
Kim plans to compete in at least two more Olympic games, so she has plenty of time to add to her medal collection and we've got plenty of time to watch her.
Julie Golob
Julie Golob is another incredible competitive shooter.
She started competing at 14 years old and less than three years later, she was competing in the US Practical Shooting Association (USPSA) National Championship. In 1994, she was invited to join the Army Action Shooting Team.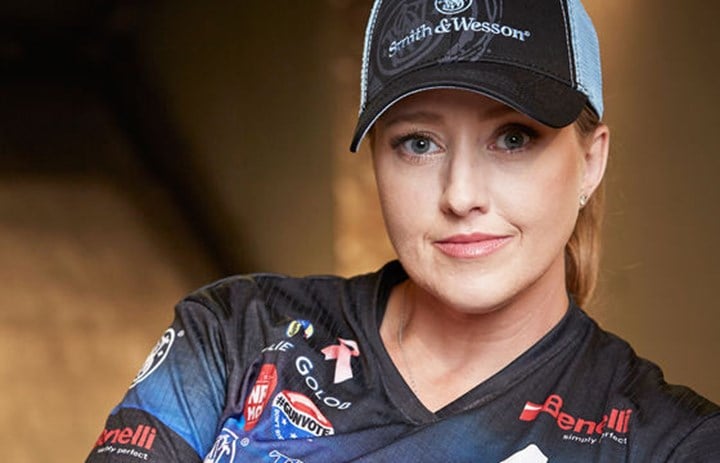 In the army, Julie demonstrated exactly how good of a shooter she is. In 1999, she won ladies titles at the USPSA Limited National Championships, USPSA Open National Championships, and the World Speed Shooting Champion, the first woman to win all three in the same year.
For that accomplishment, Julie was named that year's U.S. Army Female Athlete of the year, the first active shooter to earn the accolade, which is typically given to Olympic athletes.
Julie continued serving in the US Army as military police until 2002 when she left to become a professional markswoman.
In 2006, Julie won Ladies Titles at the USPSA Limited-10, Single-Stack, and Production Nationals, becoming the first and only Five Division USPSA Ladies National Champion and the first woman to earn a USPSA Nationals Triple Crown.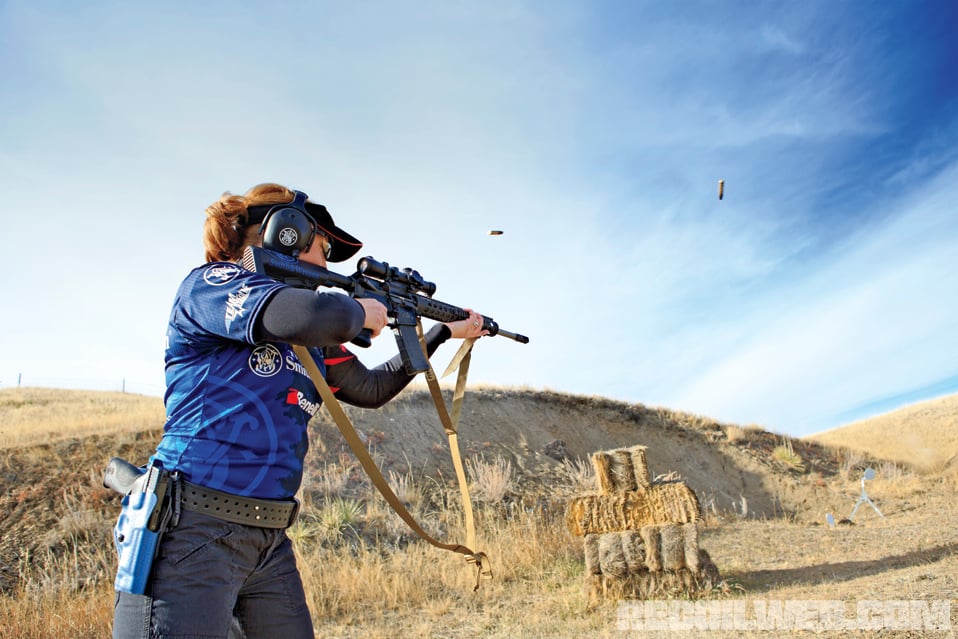 In 2011, Julie completed the set by winning the USPSA Ladies Revolver National Title, becoming the first athlete ever to win a national title in all six USPSA divisions that existed at the time.
In 2016, the USPSA introduced a seventh division, the Carry Optics Division. That same year, Julie won the Ladies National Title in that division, becoming the first athlete to win national titles in all seven USPSA divisions.
As if all of this wasn't impressive enough, I'm only scratching the surface on Julie's accomplishments in competition, because I want to talk about some of the other stuff that makes Julie great.
Julie's love for shooting seems to be only matched by her love for teaching others to shoot. She's an Army Instructor Training School certified shooting instructor, a National Shooting Sports Foundation First Shots shooting instructor, a trainer for ladies action shooting camps and classes, an NSSF Shooting Sports Fantasy camp shooting instructor, and head trainer for the NRA's Women's Love at First Shot program.
She even wrote a guide to shooting, SHOOT: Your Guide to Shooting and Competition, and is the official spokesperson for Project Childsafe, a National Shooting Sports Foundation program that promotes education on safe firearm use and storage.
Finally, Julie's website is a great resource for shooters of all types.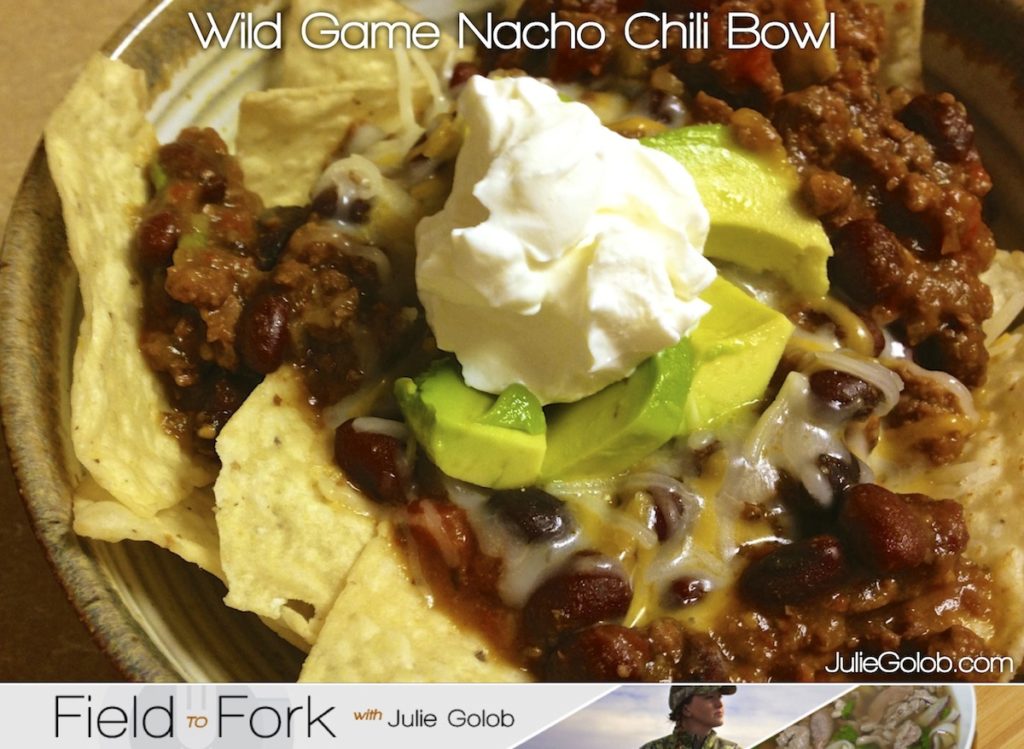 Oh, and if you hunt and haven't tried any of her #FieldtoFork recipes, you're living your life wrong.
Eva Shockey
Eva Shockey is living her best life. Maybe even the best life.
Eva is an outdoorswoman, conservationist, social media influencer, and television personality. If you aren't familiar with her, you may have heard of her father, Jim Shockey.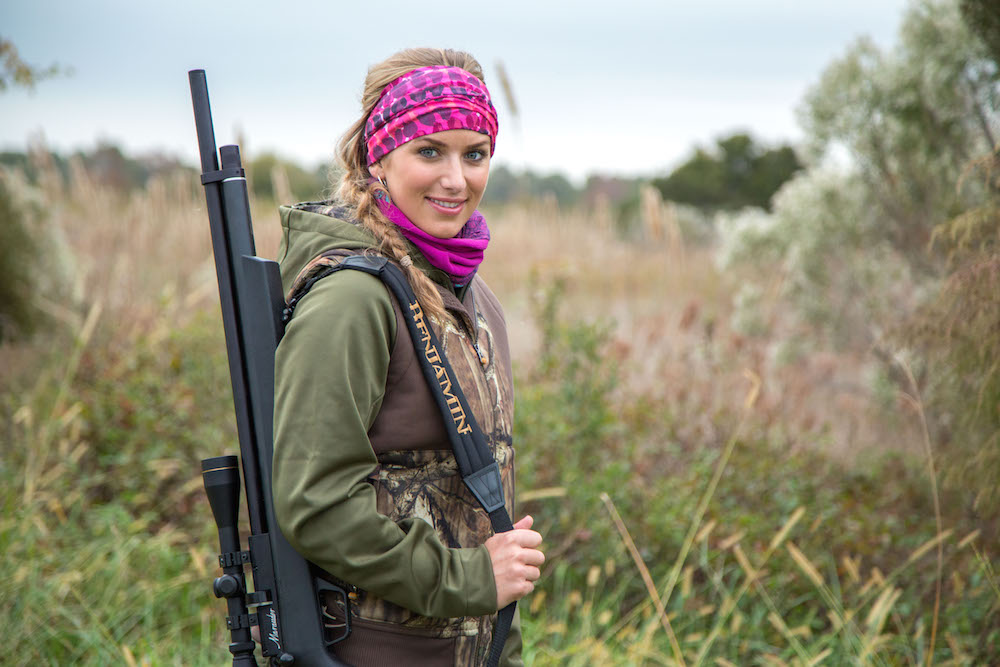 Together, the father-daughter duo host Jim Shockey's Hunting Adventures on the Outdoor Channel, which is where Eva first became an outdoor celebrity.
Eva, like her father, is an avid hunter, and has been a huge voice in encouraging women to get involved in hunting and in supporting ethical hunting practices. That is, hunting only in ways that preserve populations, eating what you kill, and making single shot kills—the same values we endorse here at Pew Pew Tactical.
She even hunted the moose that fed all the guests at her wedding in 2015.
But in the past several years, Eva's focus has moved beyond just hunting and has begun establishing a personal brand focused on the outdoor lifestyle in general, a shift that earned her led to her being called the Martha Stewart of the Outdoors.
If you check out her website, you can see why.
While there's still clearly an emphasis on hunting, you'll also find posts about motherhood and Eva's family (she and her husband, retired NHL player Tim Brent, have one daughter, Leni), clothing, fitness, the field-to-table movement, and lots and lots of recipes (does that elk jalapeno poppers recipe have anyone else planning a trip to somewhere they can actually hunt elk?).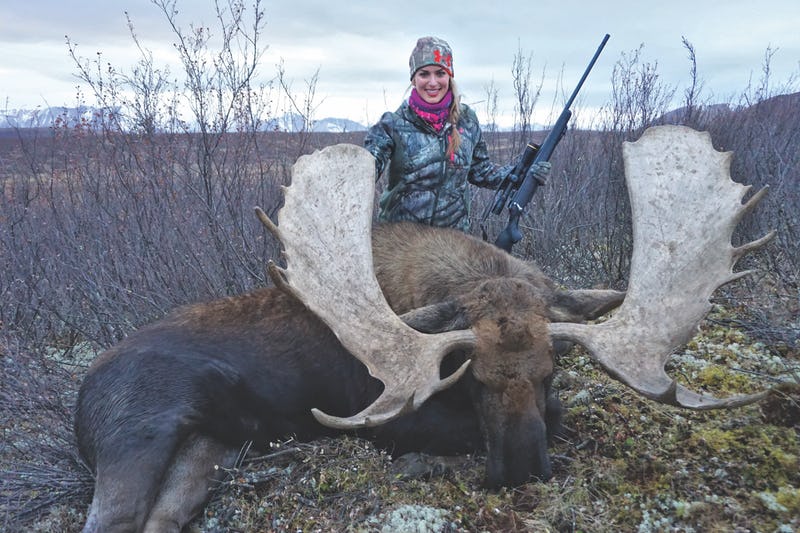 All in all, Eva's an excellent example of a woman who's figured out how to balance all aspects of her life—including motherhood, media appearances, her personal brand, and even writing her book, Taking Aim—to create a life she loves. Hell, even Eva's hunting is balanced—she regularly hunts with both firearms and bows.
It's no wonder that Field & Stream chose her to be the first woman in 30 years and second woman ever to appear on their cover, gracing their May 2014 issue.
Who was the first woman you ask? Another impressive huntress, Queen Elizabeth II.
Carrie Lightfoot
Last on my list is Carrie Lightfoot, a woman who's carved out a brand in a different niche of the firearms industry.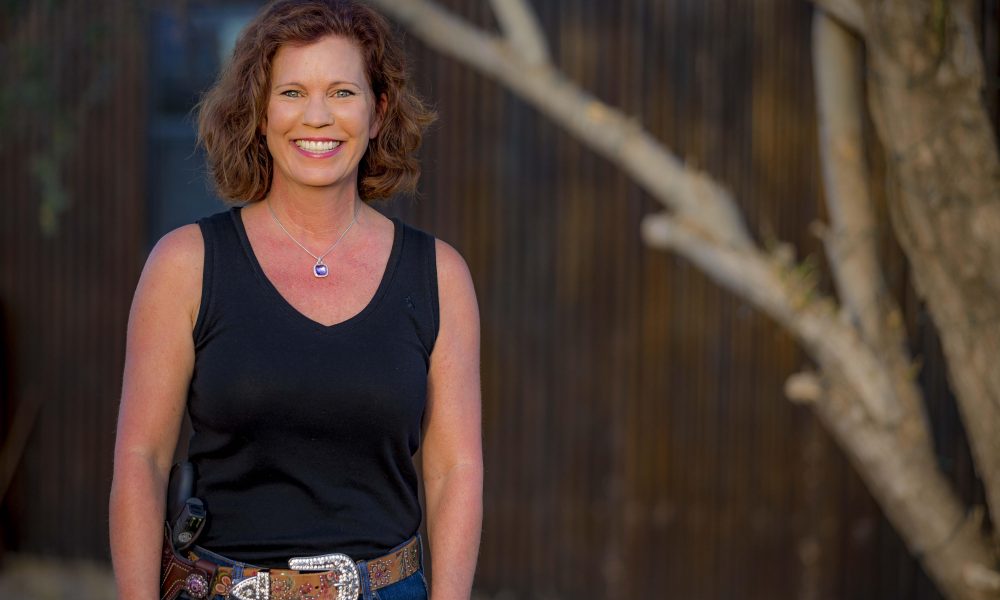 You may not recognize her name, but if you've ever looked for info even slightly related to women and firearms, you've almost certainly seen her website, The Well Armed Woman.
In 2012, Carrie was a divorced single mother, who worked in a less than stellar neighborhood for a ministry that worked to alleviate poverty in her community, whose youngest child was about to move out, and who found herself being stalked after leaving an abusive relationship.
Like many of us, Carrie turned to firearms as a way to protect herself.
She had a great experience when a couple friends took her shooting, but when started researching online, she had the same realization that a lot of us did before The Well Armed Woman: most gun stuff is written for men and most of that doesn't take women shooters into account at all. And what was written for women at that time was often, at best, condescending.
Carrie is nothing if not tenacious, so she decided that if there wasn't a complete, respectful resource for women shooters, she'd create one herself, and that's how The Well Armed Woman began.
The story doesn't end there, though.

Carrie heard from a lot of her readers that while they wanted to go out and train with their firearms (as every gun owner should), a lot of them felt intimidated or condescended to when they actually went to the range.
Ever the problem solver, Carrie started The Well Armed Woman Chapter Program in response, a program that provided a means for women to meet with and train other women in firearms use
Just a few years later, the Well Armed Woman is the single largest resource for female gun owners and the chapter program has 372 chapters across 49 states, with new chapters being added all the time.
Conclusion
There are just a few of the many, many examples of incredible women in shooting, both in history and active today.
There are so many more women I would have loved to have included on this list, like Calamity Jane, Margaret Murdock, Katie Francis, Natalie Foster, and Julianna Foster, but I have a word limit and you don't have all day.
If you're not already familiar with these ladies, I absolutely encourage you to research them and find out more.
So who are your favorite women in shooting? What do you admire about them? Who do you think I should have included on this list that I didn't? Let me know in the comments!