Florida resident Kristopher Ervin was arrested in early March 2021 as part of a joint operation by agents with the Bureau of Alcohol, Tobacco, Firearms, and Explosives and the U.S. Postal Inspection Service. (Yeah, that's a thing.)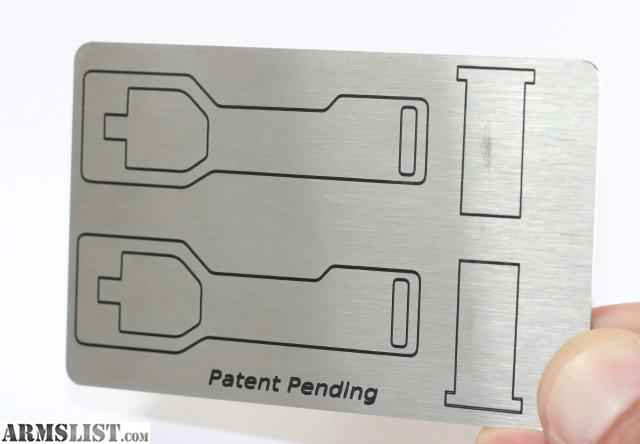 The ATF claimed Ervin sold auto sears — components used to convert semi-automatic AR-15s into rifles that are fully automatic and fully fun…but also illegal without the proper paperwork.
So let's take a look at this case. We'll answer what an AutoKeyCard is, find out why the ATF is so upset over it, and break down similar cases.
Disclaimer: While the information provided here is legal in nature, it is not to be construed as legal advice, and is for educational and entertainment purposes only.
Editor's Note: Updated April 25, 2023, with new information regarding the trial. See below.
Table of Contents
Loading...
What is an AutoKeyCard?
In short, these were business-card-sized metal bottle openers sold through Ervin's websites AutoKeyCard.com and AutoKeyCards.com.
(Well, they were sold there before the Feds shut it all down.)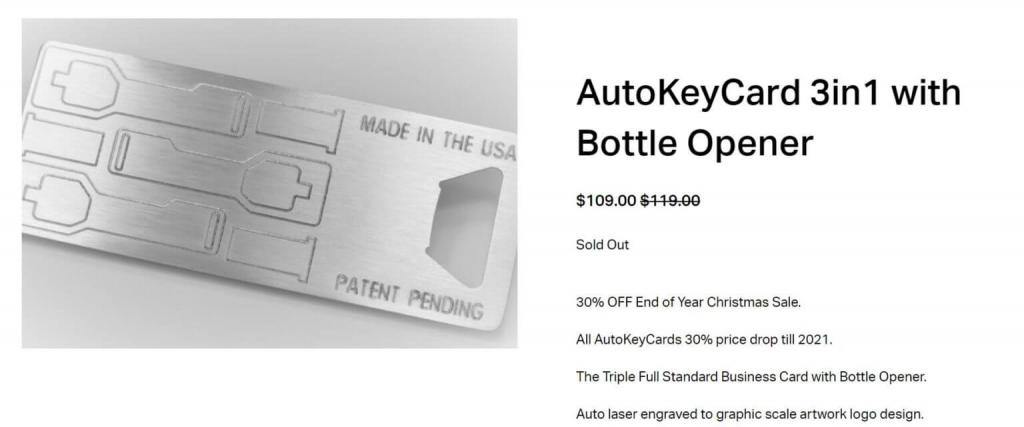 The cards came laser engraved showing the parts of an AR-15 automatic connector, commonly known as a "lightning link."
The lightning link, when assembled from its separate components and installed in an AR-15, could convert it to full-auto without any additional modifications to the firearm.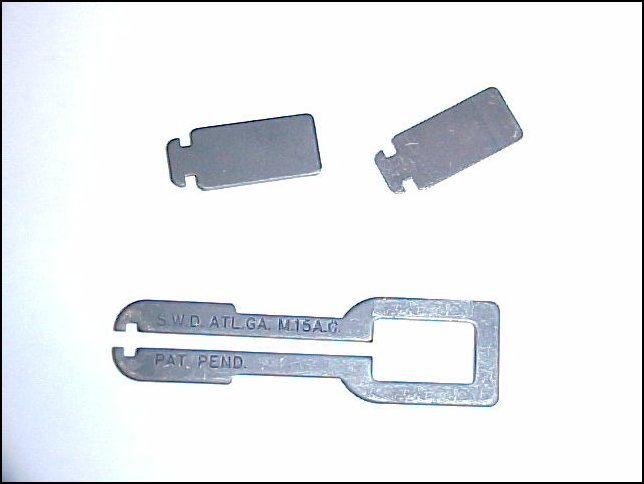 Because of this, the ATF decided the cards were close enough to auto sears to fall under the machine gun restrictions under the Firearms Owners' Protection Act amendment of the National Firearms Act.
Therefore, ATF and U.S. Postal Inspection Service agents purchased a few of these bottle openers as part of a sting operation.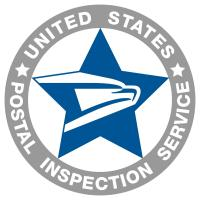 Agents later determined Ervin was illegally selling auto sears since customers who purchase the keycards would be able to take the product and convert semi-auto AR-15s into fully automatic rifles.
Investigators with both agencies arrested Ervin and seized his websites.
But this begs the question, what does this mean in the grand scheme of things for the gun industry and owners?
What's the Big Deal?
Aside from the fact the ATF hates anything fun (i.e. alcohol, tobacco, and firearms), the agency took issue with the AutoKeyCard because the product could potentially convert a semi-auto AR-15 into a full-auto.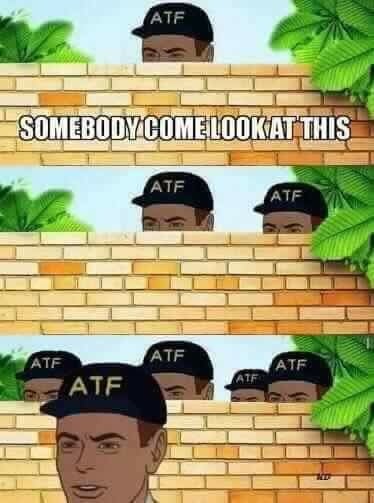 As part of its findings, the ATF reported that "an ATF expert analyzed one of the devices that had been purchased undercover and was able to convert an AR-15 style firearm into a machinegun by cutting out the etching for an auto sear using a commonly available tool and then inserting the auto sear into the firearm."
Based on this determination, the AutoKeyCard fell under the NFA as a "machine gun."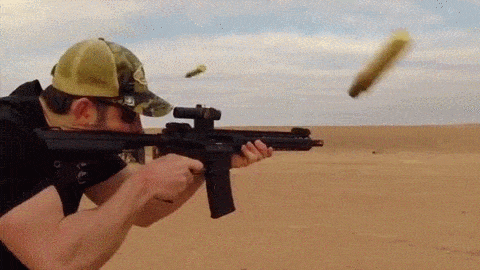 The NFA also bans civilian transfer or ownership of machine guns except for those already legally owned at the time the law went into effect on May 19, 1986.
According to the ATF, this meant Ervin was effectively selling machine guns in violation of the law.
For those of you who have looked into buying a machine gun, or even just a suppressor, you will know the lengths that you need to go through, in terms of time, money, and paperwork, before the ATF will allow you to own one.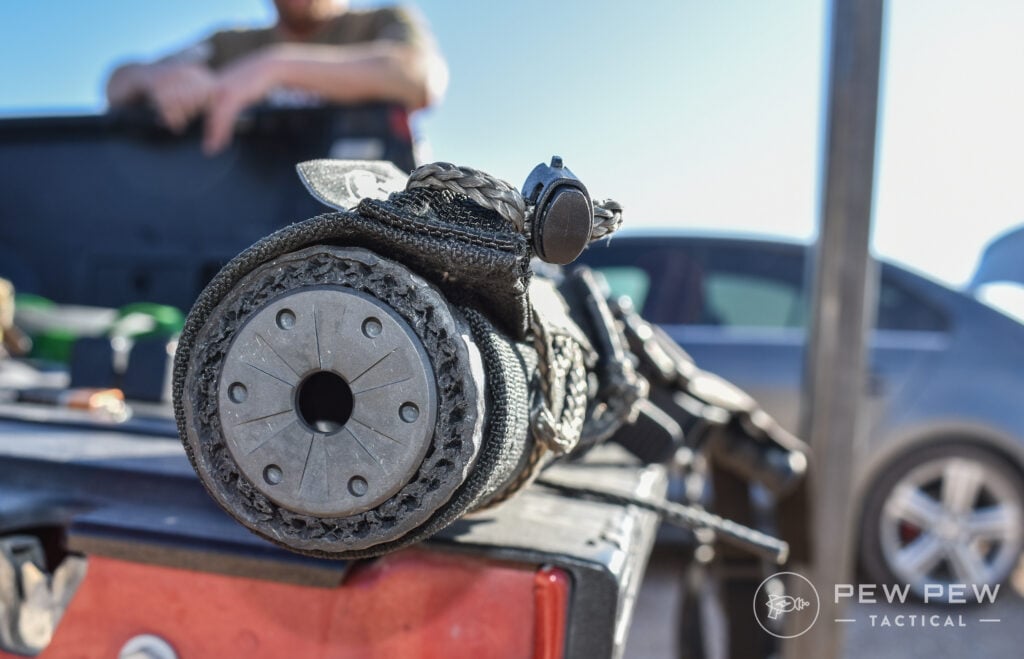 It shouldn't be a surprise, then, that the ATF would jump all over someone for selling an item that could potentially be used as an auto sear.
Have There Been Similar Cases?
The current law — in this case, the Hughes Amendment of the FOPA — bans civilian transfer or ownership of machine guns, except for those already legally owned at the time the law went into effect.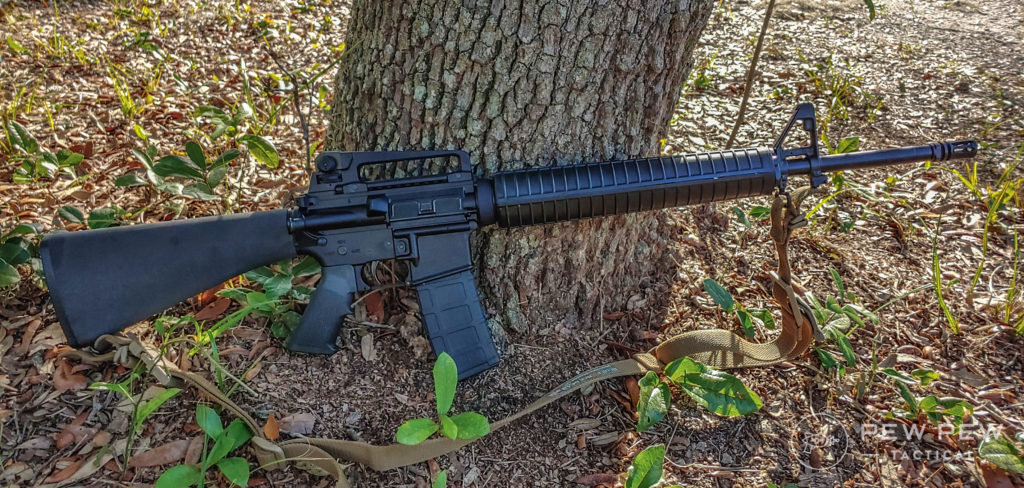 In addition, the broader NFA restricts the manufacturing of certain types of firearms, including machine guns.
Timothy John Watson v. United States of America: Portable Wall Hangers
In November 2020, the FBI arrested Timothy Watson of West Virginia for selling "portable wall hangers" on his site portablewallhanger.com.
Watson for, among other things, illegally manufacturing machine guns and selling them.
But Watson's creations were 3D-printed hangers. These featured a hook portion that could detach. This portion just so happened to be in the shape of a drop-in auto sear capable of converting a semi-auto AR-15 to a full-auto.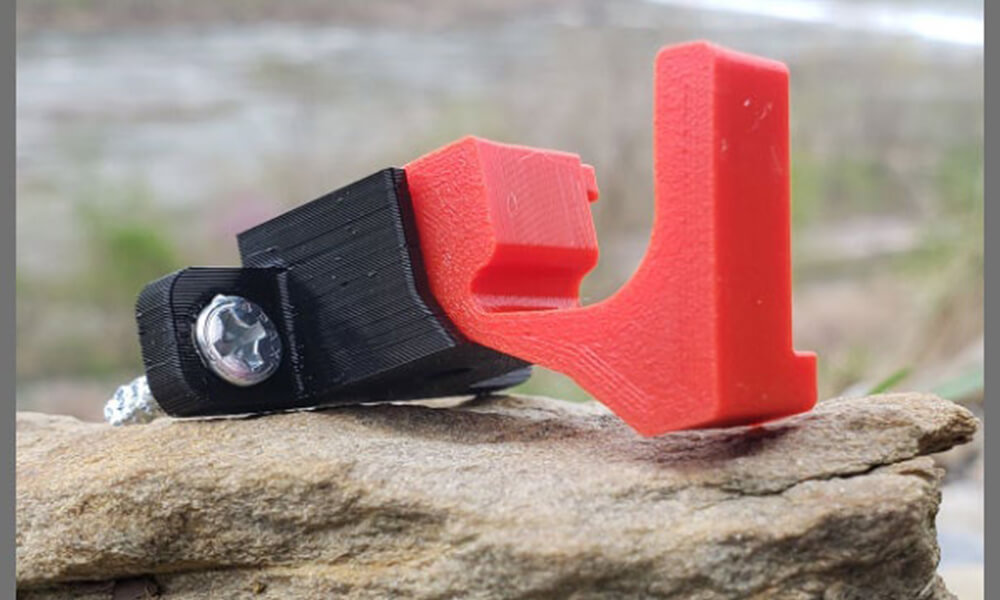 Imagine that!
The argument in the portable wall hanger situation, of course, would be that the product is a wall hanger. And it's unfortunate that people found another use for it as an auto sear.
For the wall hanger case, there were plenty of discussions on forums and social media about ways to use the wall hangers. Such as how to use them on "Armalite walls."
Not to mention, Watson actually did manufacture these items ready to slip into AR-15s for conversion to full-auto.
So, this is probably a pretty weak defense for Ervin to adopt for his own case.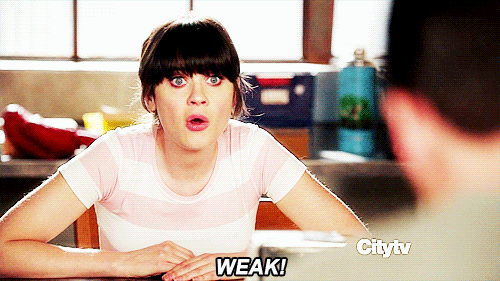 Defense Distributed v. U.S. Department of State: 3D Printed Files
On the other hand, the Defense Distributed case may provide a little more hope for Ervin. In this battle, Defense Distributed provided files for 3D-printable firearms, including the Liberator pistol.
While Defense Distributed was a licensed firearms manufacturer, they didn't sell 3D-printed products. They just offered up their 3D print files freely – available for anyone to do with as they pleased.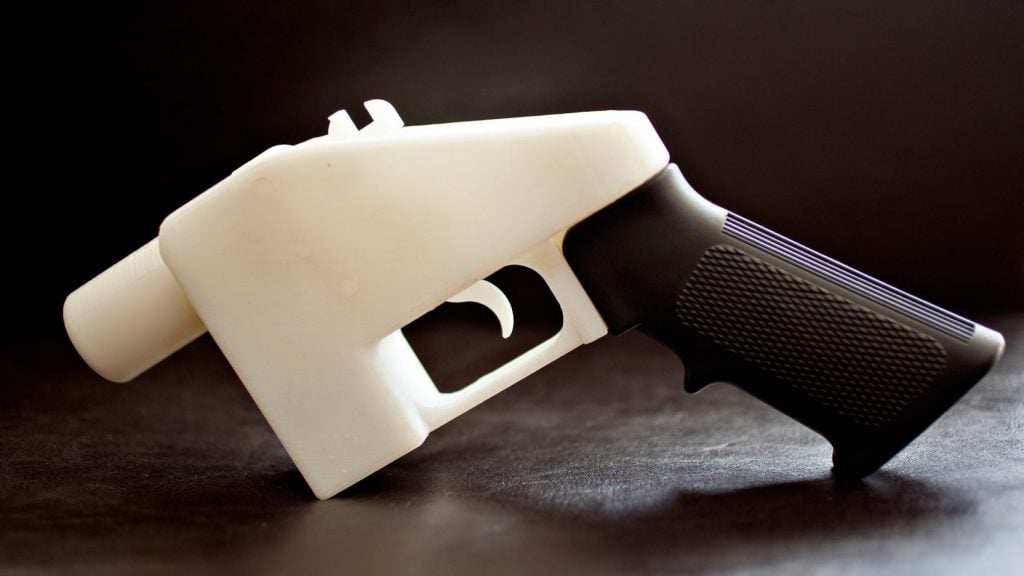 The argument for Defense Distributed is that they simply exercised their First Amendment right of free speech in sharing the 3D printing files.
Ervin sold his AutoKeyCards with the designs of the lightning link components engraved into the metal but did not actually make the components himself.
It would be similar to providing a drawing of the lightning link on a piece of paper that someone could choose to use as a stencil or just as a cool drawing.
But using this as an example might also depend on how much extra work is required to go from the AutoKeyCard to an actual lightning link.
That would be the difference in deciding if Ervin was actually making the lightning links or just engraving a design on a piece of metal.
Of course, it's important to note that most people who go up against the government either enter a plea deal or manage to win a settlement with the government.
People rarely win a case outright against the government.
The Verdict
On April 21, 2023, Ervin and Matthew Raymond Hoover (a YouTuber who talked about the device on his YouTube channel) were found guilty of a few charges related to the AutoKeyCards.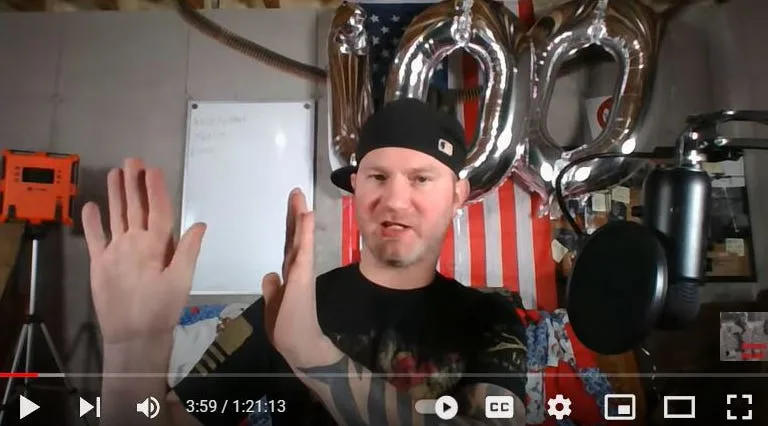 In particular, the trial resulted in guilty verdicts for "conspiring to transfer unregistered machinegun conversion devices" for both men, with Ervin being convicted of seven counts of transferring the auto keycard, three counts of possession, and one count of "structuring cash transactions to avoid currency transaction reporting requirements."
For this, Ervin could face up to 110 years in federal prison, while Hoover could spend up to 45 years in prison. Sentencing is scheduled for July 31, 2023.
Final Thoughts
TL;DR: The Auto Keycard was a sorta bypass to convert semi-auto guns into full-auto ones, according to a jury. Ervin was found guilty and faces up to 110 years in prison.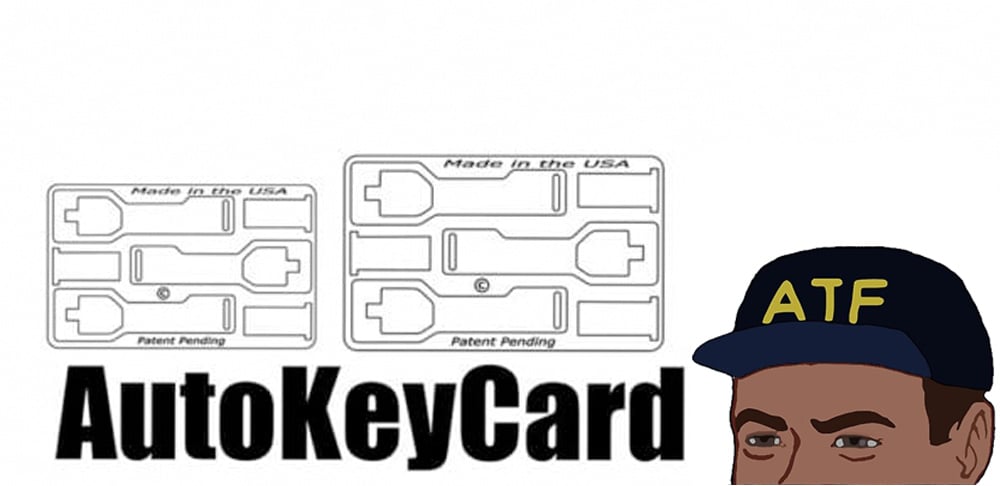 What do you think of this case? Let us know in the comments below. To catch up on other legal things you should know, check out our guide to the Hughes Amendment and the NFA.