Saying there is a best full-size, compact, and sub-compact 9mm is like saying there's the best pizza.
There are so many fine guns available to shooters today the choices are mind-boggling.
Before you start stabbing away at your keyboard because we didn't pick your favorite 9mm pistol…relax.
Take a deep breath. Now, listen: this isn't the end-all, be-all definition of the only good or best in every possible way, or perfect 9mm handguns.
These are the top 9mm for general purposes, a wide-reaching, and accessible definition. In other words, if you could only have one and needed it to do almost anything decently – these are my top picks.
How to Choose
At least we've gotten it down to 9mm…
Choosing the right gun for you is a personal choice and not one that is entirely simple. The most important though is how the gun fits your hands. If you're not comfortable holding it, there is no way you'll shoot well.
Everything else, like striker-fired vs. exposed hammer, DA/SA or double action, frame material, single or double stack magazine, all of those are really only something you can answer as to what you like best.
They all have their pros and cons, but going into each and every option is an exhausting and often immaterial process.
Best is a very subjective term.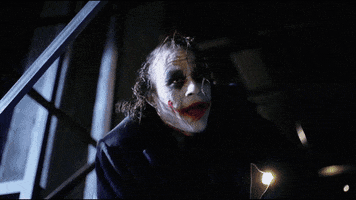 Best Home Defense 9mm
1. CZ P-09
At the risk of sounding like a bunch of CZ fans, the P-09 is an amazing addition to the world from the Czechs.
If the SP-01 with its alloy frame is a little too old-school for you, the P-09 might solve everything with its polymer frame — but still retains the 75/SP-01 feel.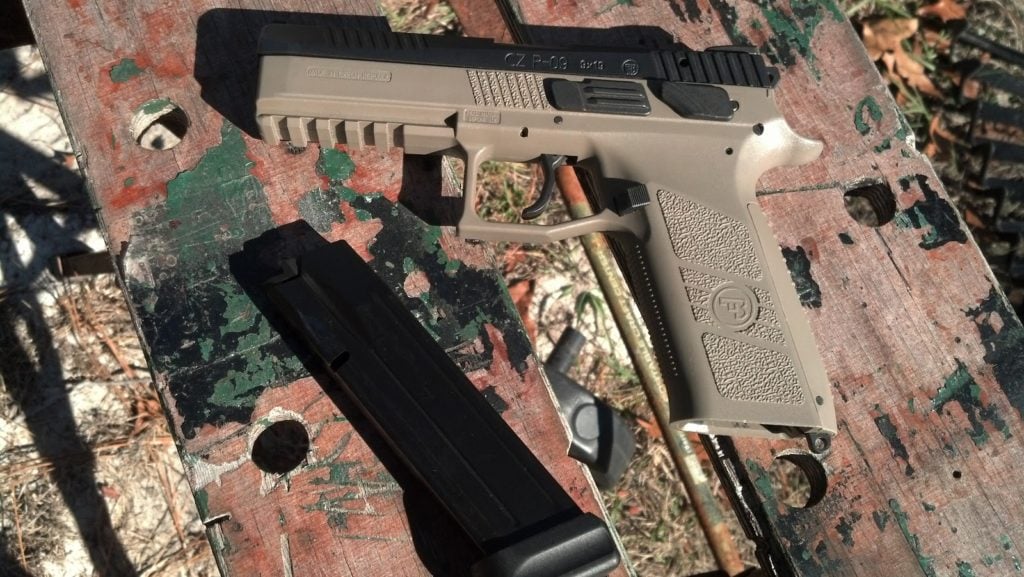 Double-action/single-action trigger, 1913 rail, 19 rounds in the magazine (or more if you get extended mags), and several flavors from night sights to suppressor-ready models, the P-09 is in every way a modern combat pistol.
While most polymer pistols can feel very monotone in your hands, like they are all almost the same, the P-09 stands out with better out of the box ergonomics than basically any other polymer pistol on the market.
It might not feel exactly like something from the CZ-75 family, it is very close.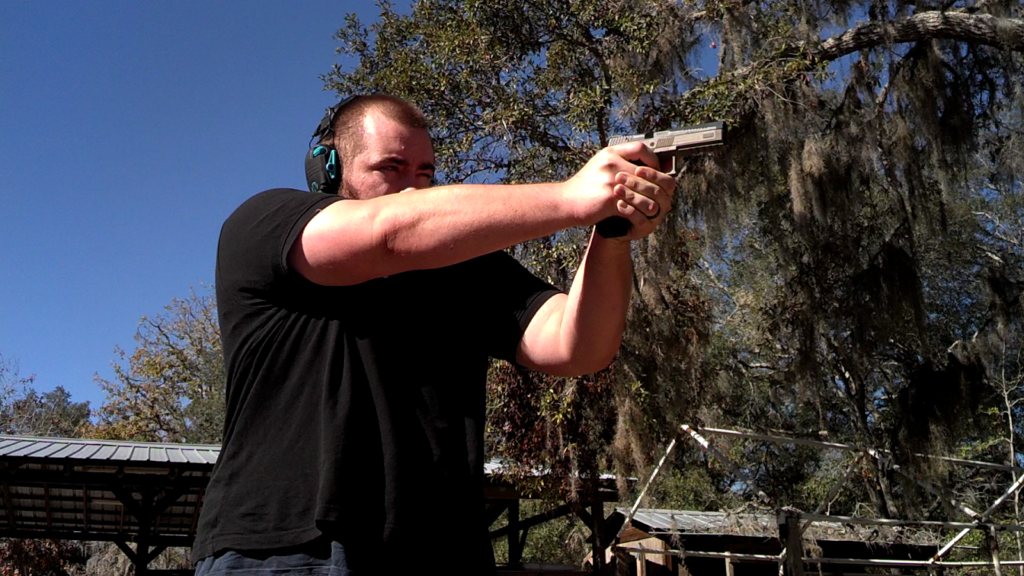 One of the biggest design features it shares is the very low bore-axis — meaning your barrel is closer to the top of your hand than normal.
This dramatically improves handling and reduces muzzle flip making follow-up shots faster, smoother, and more accurate.
If you want a polymer pistol that feels like a real gun, try the P-09 on for size.
Best For Home Defense
Larger size for ease of use, models that come standard with night sights or suppressor-ready, a rail for a light, and a huge magazine capacity from the factory — this is what sets the P-09 a step above the rest.
A light is a must. A suppressor is a great idea for your and your family's hearing safety but adds a layer of cost and process to the gun.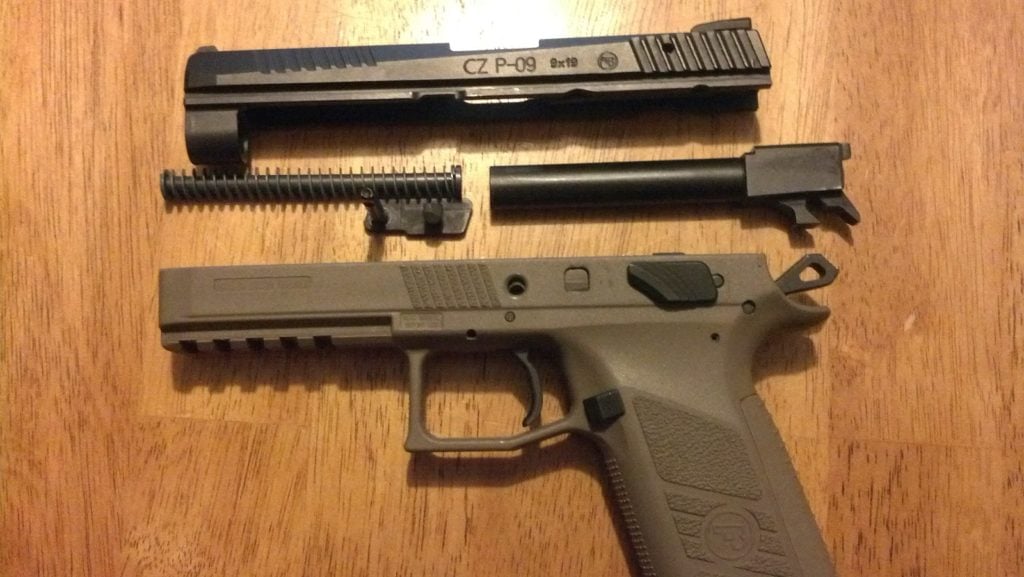 While other guns offer ammo capacity like this with aftermarket magazines or magazine extensions, the P-09 comes with it in the box.
19+1 rounds on tap is a lot of firepower for a 9mm.
Read the total review of the P-09 for more!
2. Glock 17
There is no doubt that Glock is one of the top handgun builders on the planet.
Since the roll-out of the first Glock 17 in 1982 over 5 million Glocks have been produced. Even though the Glock was originally put down as a "plastic gun".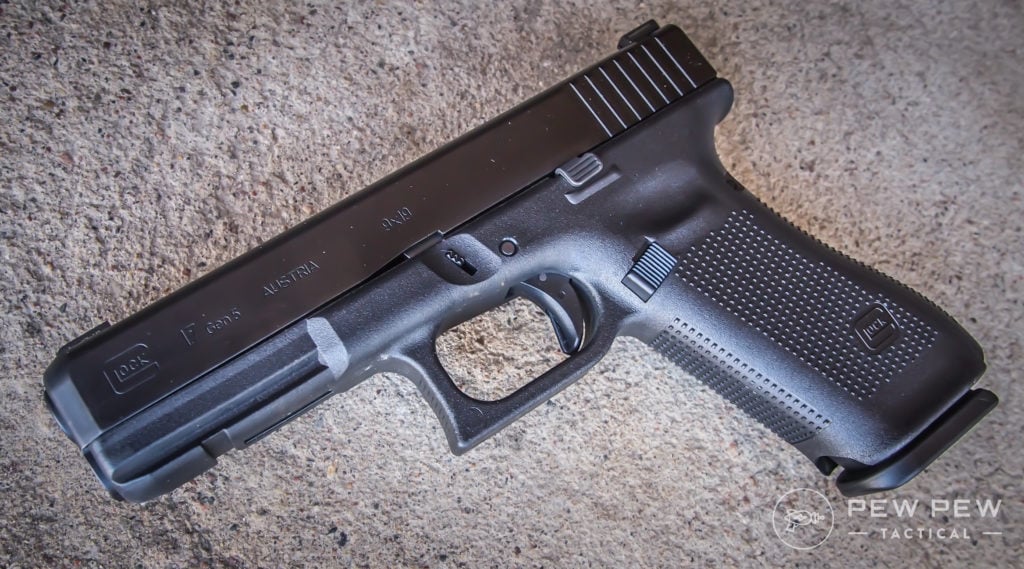 It was, and likely still is, the leader in the polymer-framed pistol world. The Austrian military was the first to select the Glock as their sidearm of choice after the 1982 trials.
Since then nearly 50 countries have had Glocks of all shapes and sizes as their favored sidearm for police and military forces.
Today, there are five generations of Glock 17 to choose from. All variations stem from the original but may have slightly different grip designs, sights, flared magazine wells, and such.
But for a go-anywhere do-anything handgun, the Glock 17 will do anything you ask of it and keep coming back for more.
First, the previously mentioned durability. When we spend our hard-earned money on a gun we want a gun that shoots no matter what and that we can trust if called on to protect ourselves or our loved ones.
Second, the Glock polymer frame is nearly indestructible. No rust, no scratches, no dings. You don't have to baby a Glock.
There are lots of aftermarket parts for the Glock 17. You can upgrade the trigger, change the sights, drop in a new barrel or upgrade the whole slide, and more!
3. Beretta 92 Series
If you've seen any action movie ever, there is a good chance you've seen the Beretta 92FS or similar model on screen.
Made famous in classics like Die Hard and Lethal Weapon, the 92 series is one of the most successful and at one time widely adopted by military and police forces pistols ever made.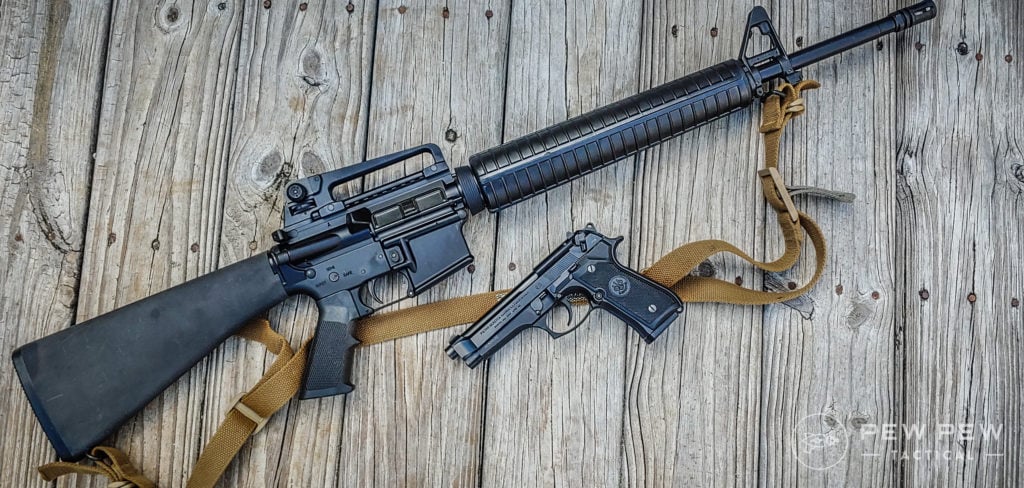 A full-sized, alloy framed, double-action/single-action trigger, 9mm using a falling locking block for incredibly mechanical accuracy — this is hands down one of our favorite guns.
Over the many decades of service, Beretta has added a whole host of models to the 92 line — the 92FS is the classic, the M9 was adopted in 1986 as the US Military's service pistol, and modern incarnations such as the M9A3 are fantastic service pistols while the 92X has been taking the competition world by storm in recent years.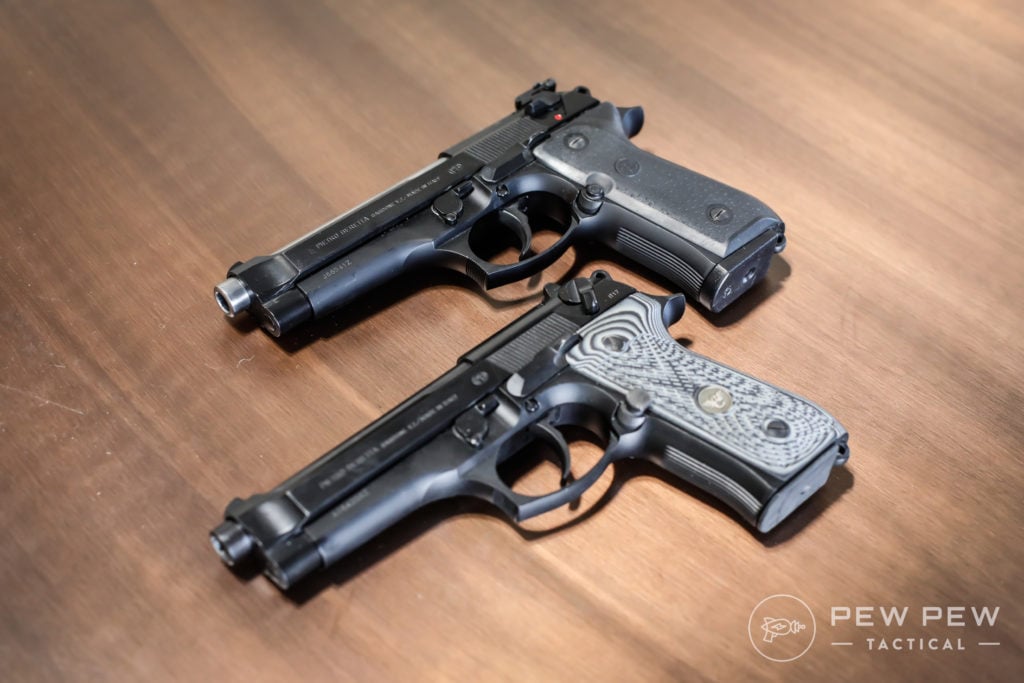 None of them is a bad choice for a beginner or an experienced shooter.
If I were to recommend any of them over the others though, it would be the M9A3 at the top of my list. This model retains all of what made the 92FS/M9 amazing while adding some features and addressing a common issue of grip thickness.
Slimer grips, a slightly redesigned frame, a 1913 rail for mounting lights, and sights that are easy to replace — the M9A3 is the final iteration of their military/police-grade pistols and is simply fantastic.
If you're interested in weird collecter's pistols, there are a number of 92 clones on the market from all sorts of unusual places.
The South African Vektor SP1 and Egyptian Helwan 920 are two of my grail guns.
Check out our complete review on the Beretta 92FS!
Best CCW 9mm
4. Sig Sauer P365 / P365 XL
Like BC or AD, AM or PM, or the Atomic Age — the world of sub-compact firearms can be divided into before the P365 and after the P365.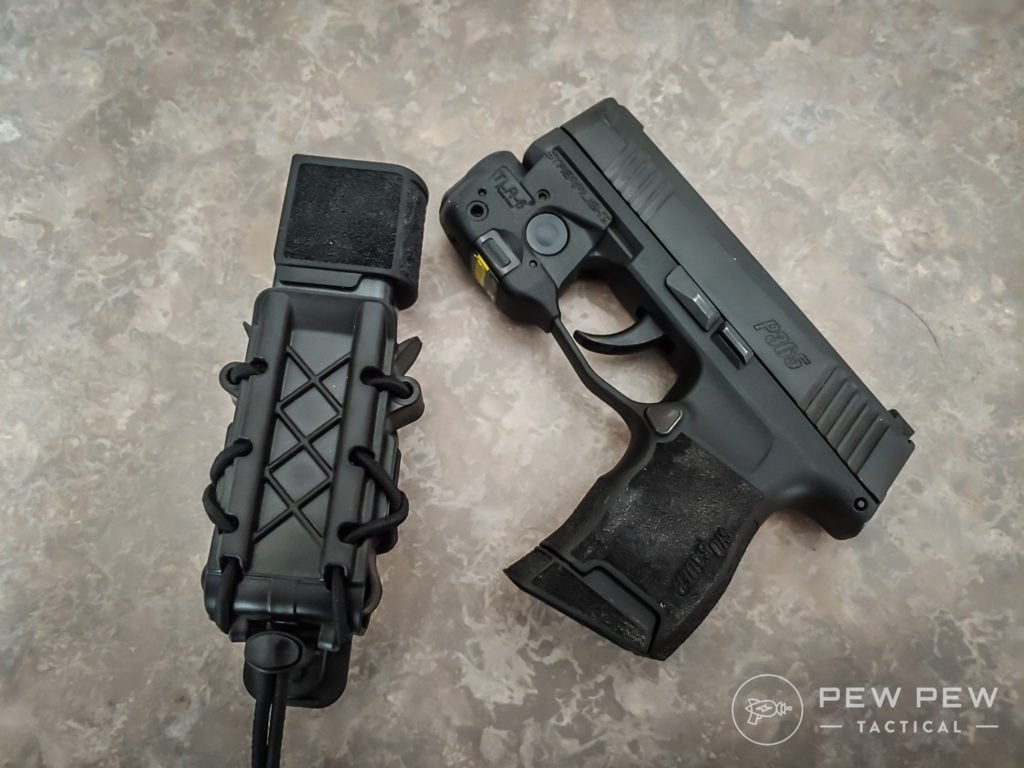 Hyperbolic? I don't think so, I really think the P365 was that much of a leap forward in sub-compact pistols.
Before the P365 sub-compact pistols felt…really small. If you had large hands, your fingers never fully fit. It always felt like you were shooting a kid's toy, even if you were throwing 147-grain pills downrange.
And you were limited in ammo, six or seven shots were standard and eight considered extended.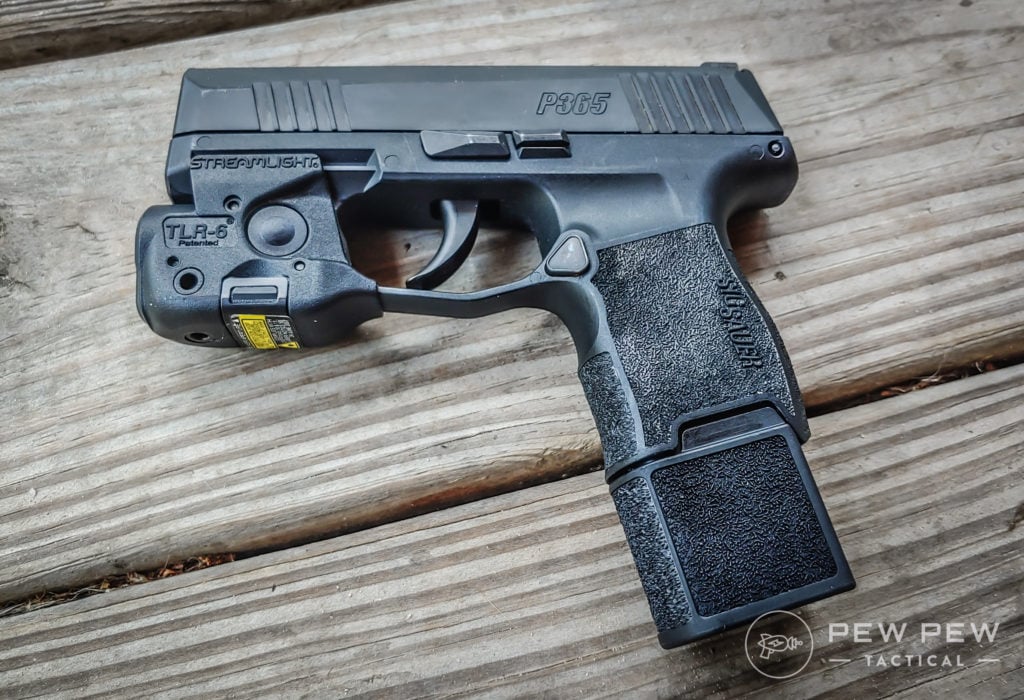 Sig Sauer turned the market on its head by releasing the P365, a 10+1 sub-compact pistol that felt in your hands like a compact.
Pinkies were finally able to rest on the grip, recoil felt smooth, and you had enough ammo on tap to feel safe engaging multiple threats.
If success can be measured through imitation, you should know that with a year or two after the P365 smashed onto the market, most other pistol brands would release look-alikes.
All of them taking or even copying design features straight off the P365.
P365 XL
But for some of us, even the improved ergonomics of the P365 could use just a little more meat — so enters the P365 XL.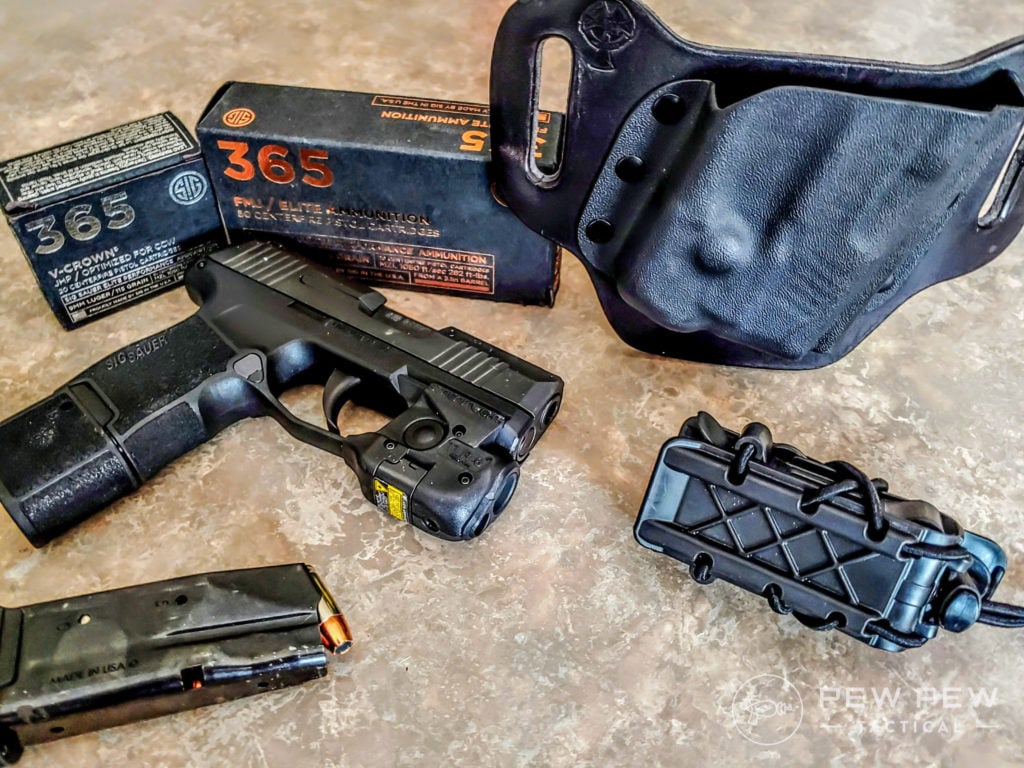 Coming in at just a half-inch taller than the standard model, the XL also features an OAL of 6.6-inches vs.. the P365's 5.8-inces.
This little bit of extra size increases the flush-fit magazine capacity to 12 rounds in the XL.
The XL also comes standard with a red dot mounting plate for JPoint footprint red dots. Sig offers the Romeo Zero that fits natively, but mounting plates are available for a wide range of microdots like the Trijicon RMRcc or the Holosun 507k
Best EDC CCW
We love the P365 and XL. For the best feeling sub-compact on the market, Sig is the winner in our hands.
Accurate, lots of ammo, and an already huge aftermarket, Sig struck first and struck hardest in the new world of sub-compacts.
If you need something extra concealable, the standard 365 is amazing. Looking to pocket carry, the SAS model is perfect. Wanting to maximize your defensive potential, a red dot and extended mag on the XL is where it's at.
For every type of carrier, there is a P365 for you.
Want to do a little more research…especially since you're looking at a CCW? Check out our hands-on review of the P365.
As well as a comparison between the most current popular micro compacts out there.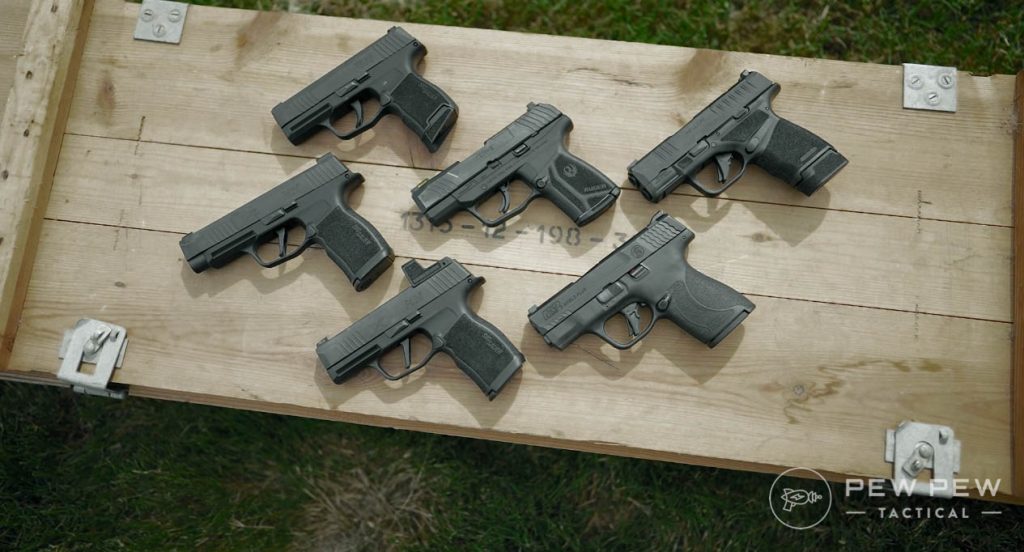 Of course…there's a video:
5. Springfield Hellcat
Borrowing a LOT of design cues from the Sig P365, the Hellcat was the first Post-P365 Era major splash on the market.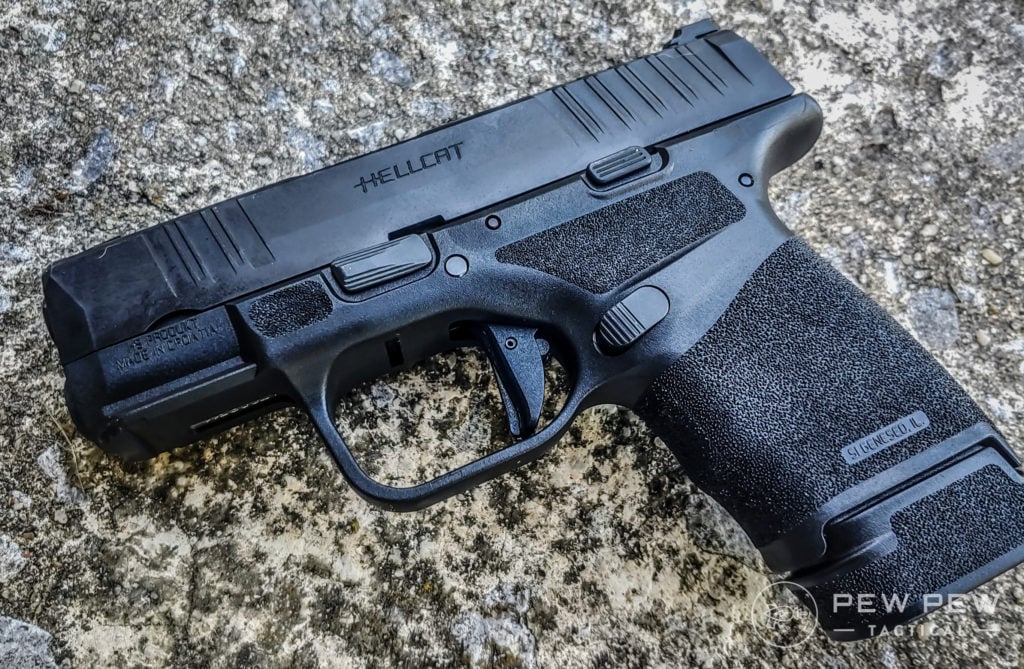 Seeing what people loved about the P365, what areas might be improved on, and acting on a load of customer feedback — Springfield hit a homerun.
Flush-fit 11-round magazine or 13-rounds with a pinky extension on the mag, 3-inch barrel, 18-ounces unloaded weight, and optics ready or standard irons, and a 1913 rail out in front — it's as close to a combat pistol as you can fit in a tiny package.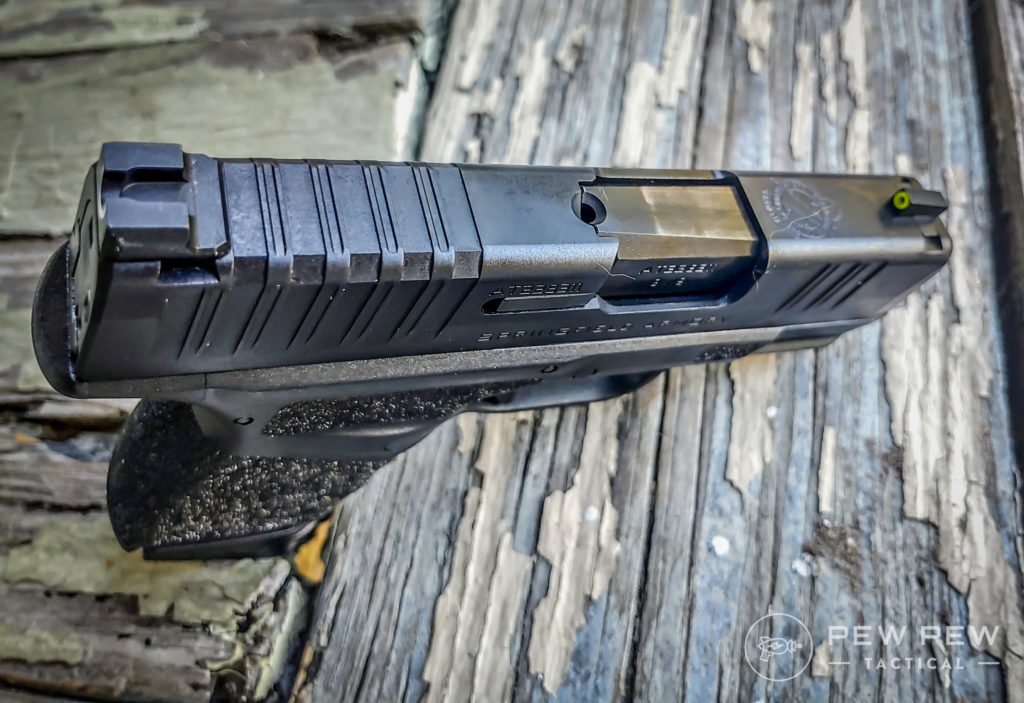 The Hellcat is also slick, smooth, and perfectly suited for discrete carry.
Downsides? On what might be perceived as perfection?! Of course, there are, come on — nothing is perfect!
To us, the Hellcat doesn't fit as nicely in large hands as the P365 or especially the P365 XL. The extra round in the magazine is great, but the pinky extension 13-round mags do not drop free if you got large man hands.
The grip texturing is great, recoil is reasonable, and the Hellcat isn't overly "snappy" like older sub-compacts feel, but it doesn't have that magic juice that makes it feel "big" either. It feels like a really great sub-compact.
Not like a compact that is smaller.
If you're on the fence between this, the G43x, the P365/XL, or anything else in this family of sizes and design — manipulate both in your hands, do some dry fire and reloads, shoot them if you're able, and pick what feels right.
Between these kings of sub-compact, there isn't a wrong answer.
Travis has some awesome shooting footage and more thoughts on the Hellcat!
6. G43x
Glock's big hit back after the P365 bullied its way into our hearts, the G43x benefits from the Glock Gen 5 upgrades such as a better trigger, but ups their sub-compact capacity to 10+1 in flush magazines.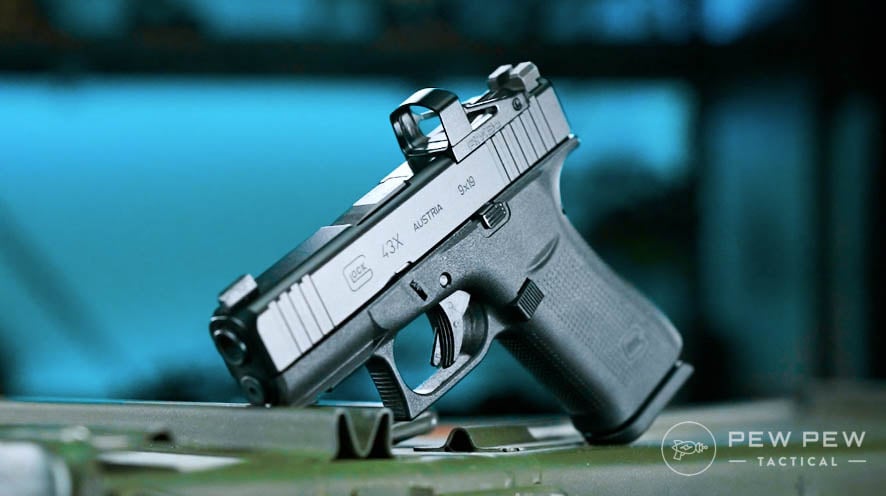 If you like Glocks, then this is an easy transition for you to accept. If you're not a fan, then maybe look at the Hellcat or P365.
Nothing about the G43x really stands out as amazing or game-changing. It feels like a Glock, it handles like a Glock, it looks like a Glock. It is, a Glock.
That is also the G43x's strength though. You get exactly what you think you are. If you already carry a Glock, for CCW or for duty or in your local matches, then the G43x will be like a comfy pair of shoes — familiar.
If you want something that isn't newfangled but still keeps up with modern standards, get a Glock.
Glock is, and probably always will be, a great safe option. Interested in the G43x? Check out our full hands-on review!
Now complete with video as well:
7. Sig Sauer P320 Compact
In January 2014, Sig rolled out the new Sig P320 polymer-framed pistol. Three years later the announcement came that the P320 had won the XM17 Modular Handgun System competition and stepped into a new role for our military.
As you might expect, the P320 Compact is the exact same gun, just a bit smaller. The Navy adopted it with their own feature set as the M18.
While we LOVE the full-sized P320, the Compact is even awesome-er because of just how many options it gives you as a CCW.
A key feature of the Sig P320 is its modular design.
The fire control unit is the part with the serial number and the part the ATF is most concerned with when it comes to the purchase of the firearm.
This stainless part is interchangeable with all grip size configurations and calibers including 9mm, 40 S&W, and .357 Sig.
Once you own the fire control unit you can literally put together any combination of grip size, slide length and caliber you want.
It's kind of like Legos for big kids.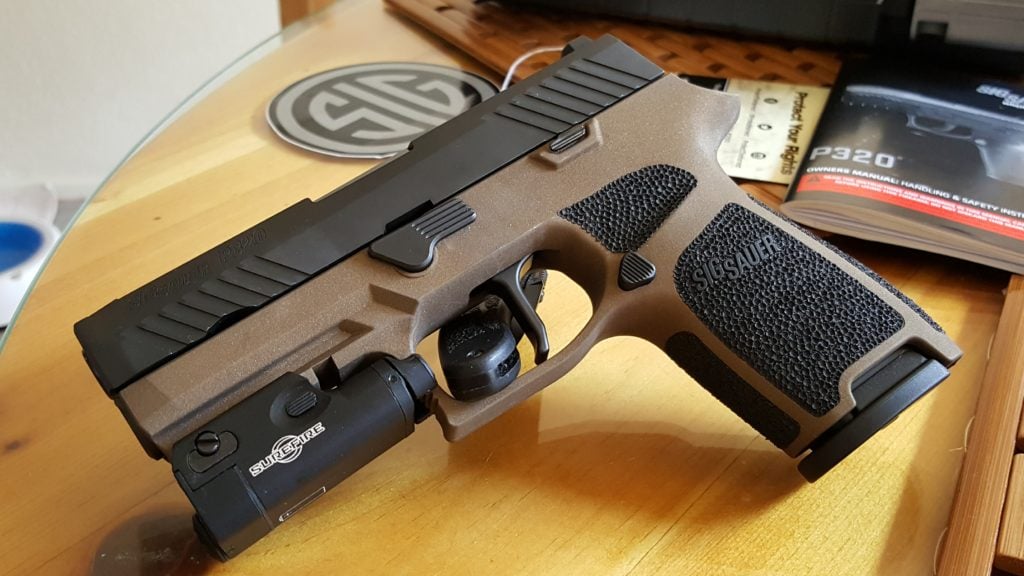 To ensure you find a gun that fits your hand you can choose from four chassis sizes and three grip sizes.
The caliber exchange kits consist of the barrel, slide, recoil assembly, and magazine. With the modularity of the P320 system, your favorite compact 9mm could also become your favorite sub-compact 9mm, but we'll discuss that later.
The P320 also comes with metal magazines. Most of today's polymer guns come with polymer magazines. The Sig mags load easily and slip out of the gun when empty smoothly.
Still not sure? Check out our Complete Sig P320 Review!
8. Glock 19
One of the standard go-to options for just about everything (CCW, duty, competition, etc) the Glock 19 is simply a downsized Glock 17. There really isn't anything more to be said about it.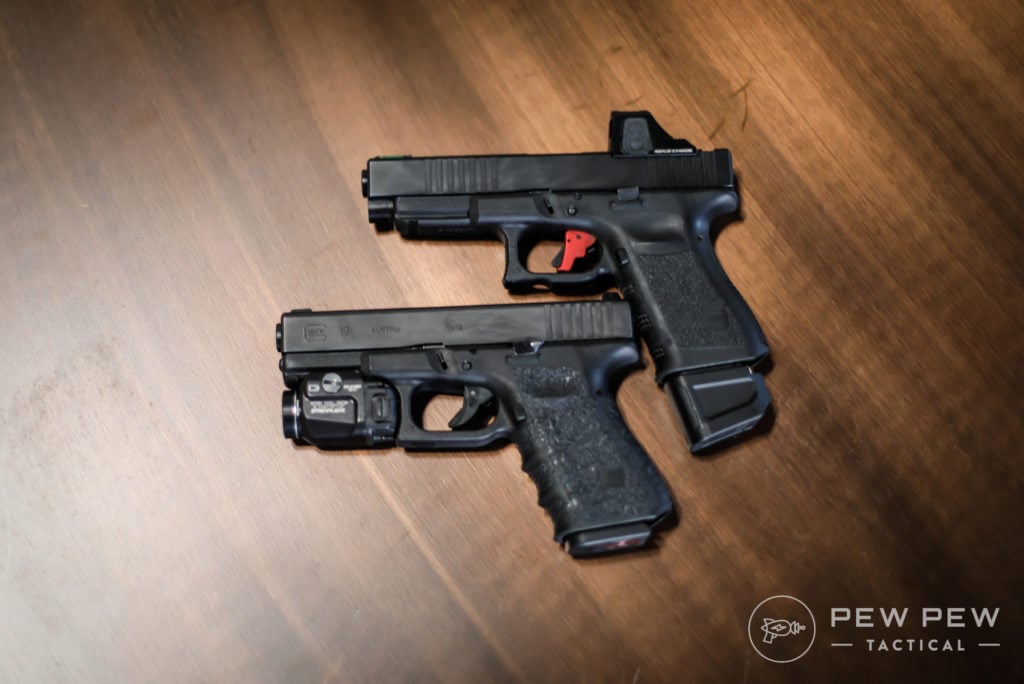 What I can say about Glock is that it is probably the safest choice you could make in a firearm. Not from an operational safety standpoint, although it excels in that area also, but from a "do anything and everything" standpoint.
Maybe you just want a firearm for home defense right now, but months from now decide to start doing some competition — the Glock you bought can do both.
One day at the range you try a red dot handgun and decide to add a red dot — the Glock can do that.
You're feeling confidant in your skills and decide to get a CCW permit/license/start carrying daily, the Glock can do it.
Basically, the Glock is a good answer to everything — but I would say maybe not the perfect answer to anything.
But with aftermarket upgrades, your Glock can be anything you want it to be.
Best Generalist
As we said, it can do everything. Really, it can. If you want some ideas on how to upgrade or pimp out your Glock, take a look at some of the upgrades we recommend.
Another way of putting it into perspective is to say that almost every member of Pew Pew Tactical owns a Glock 19 or 17.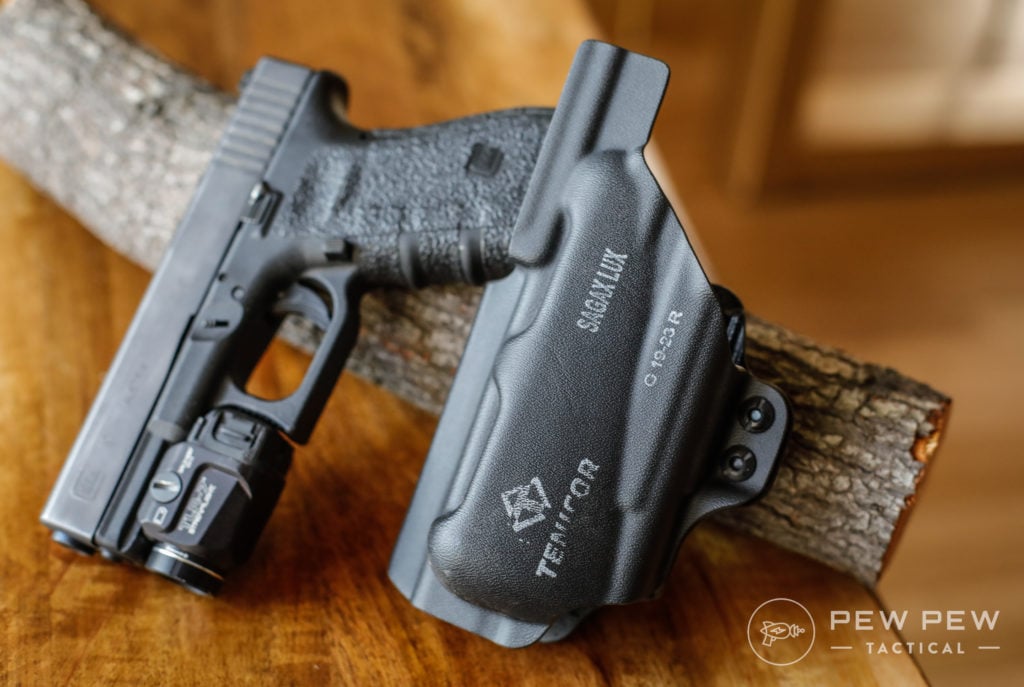 Just in our office alone the last time we did a photoshoot of them all, we had at least 6 Glocks. None of them were identical because we had customized each of them for our needs, our wants, and our goals.
For all the details on the Gen. 5 G19, read our 3,500 round report!
9. CZ P-01
If you want a CZ-75 or SP-01 but smaller, the P-01 is perfect.
Many compact guns can feel small, the P-01 stands out because it feels like a full-sized gun — it just happens to be smaller.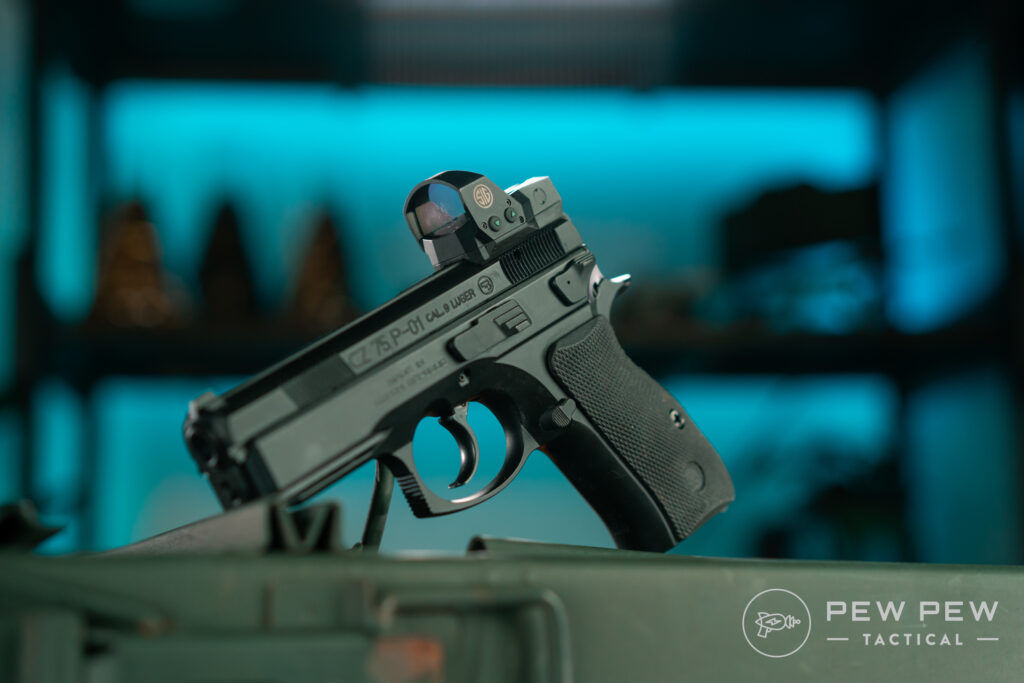 The design is basically entirely just an SP-01 made bite-sized, many of the internal parts even fit both pistols. If you're familiar with Glocks, the P-01 is basically the G19 of the CZ family.
Double-action/single-action, metal frame, 3-dot sights standard but loads of aftermarket options, decocker or frame-mounted safety, and a 1913 rail out in front — it has every modern advantage that a compact carry pistol needs.
While this wouldn't be my first pick for competition, it is absolutely one of our top recommendations for CCW or home defense.
The only drawback I can say for it is that it's heavier than some options, due to the metal frame.
However, this does go a long way in eating up recoil and making shooting the P-01 a very pleasant experience.
10. Walther PDP
The Walther PDP is an impressive design that's proved impressive during our testing.
Available in a few models, the PDP brings a 15-round capacity for its compact size with a whole lot of cool features.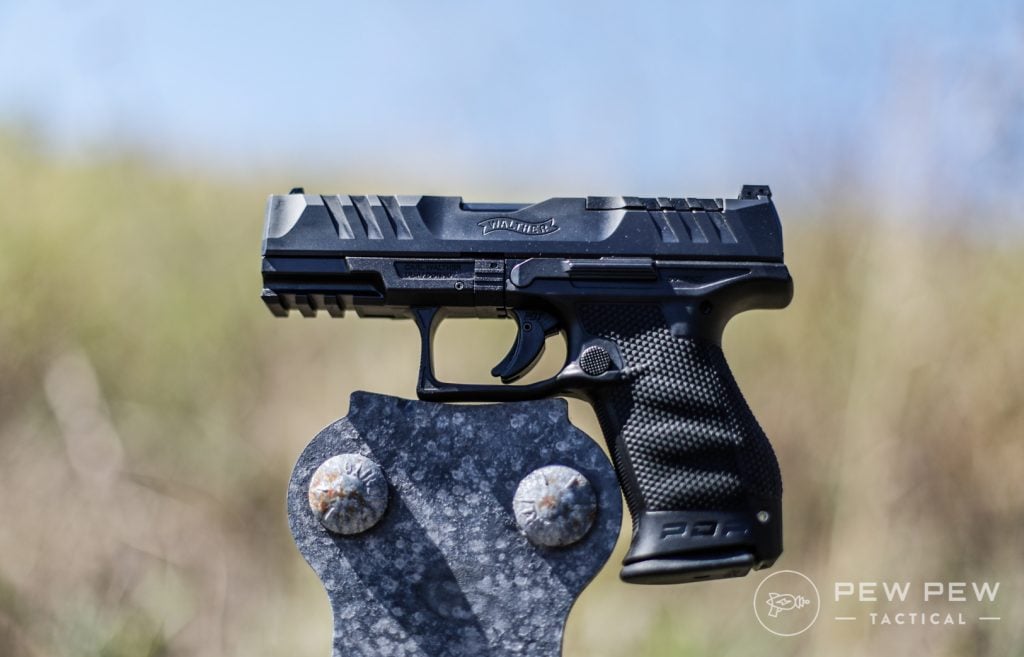 This gun offers up some aggressive texturing and slide serrations making manipulations easy. Sweaty palms? No prob.
It also boasts one of the best triggers we've tried…seriously, it's good. You won't want to stop plinking.
The grip angle feels natural so this gun makes for a comfortable shooting experience. Not to mention, it is reliable and accurate.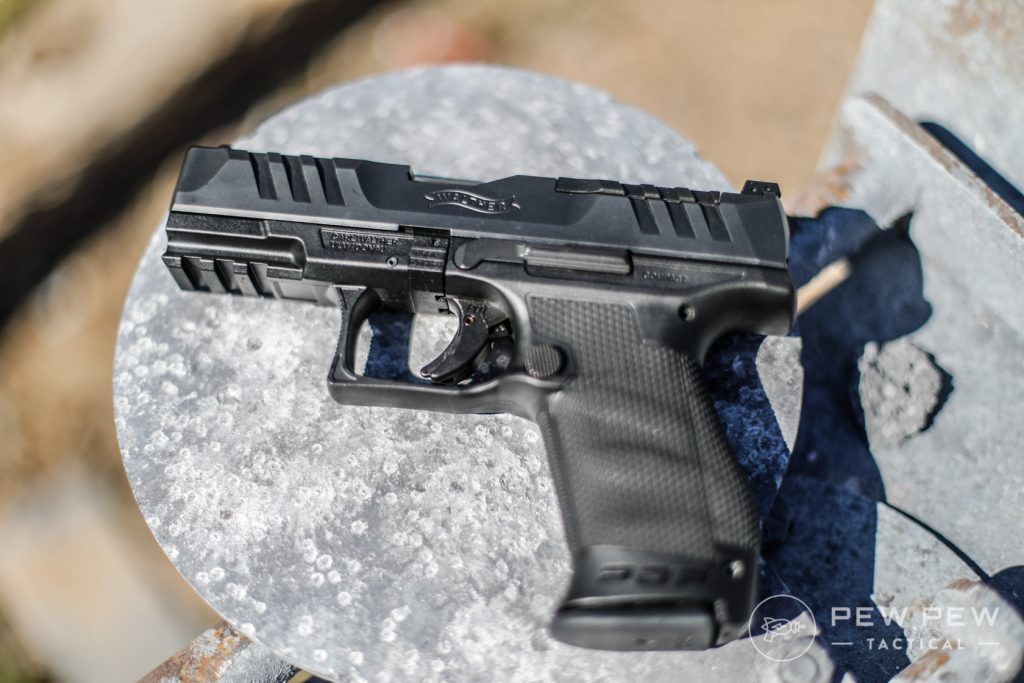 Topping off our favorite things, the Walther PDP is red dot ready! So toss your favorite red dot on and get to rocking.
Sean recently reviewed the Walther PDP so be sure to read up on his thoughts here or watch the video review below.
Best Range or Competition 9mm
11. CZ-75 / SP-01 / Shadow 2 — Best For Competition
Often imitated, never duplicated, the CZ-75 is a whole family of pistols from Česká zbrojovka. Translated meaning Czech Armory.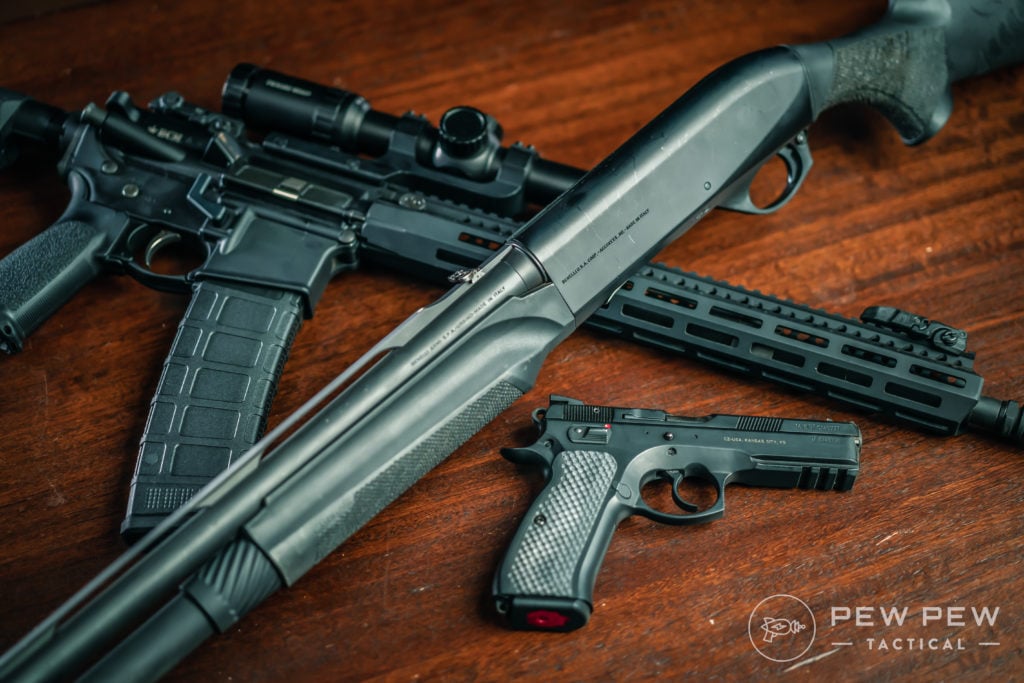 Introduced in 1975 the CZ-75 took the world by storm and while the original is still outstanding, the modern iterations like the SP-01 and Shadow 2 take the gun to new levels.
Eric's competition SP-01 has over 50,000 rounds fired, so it's easy to say that he has just a little time with it.
Out of the box the SP-01 is a sleek firearm, double-action/single-action trigger, either a decocker or a frame-mounted safety, 1913 rail upfront, and amazing fiber optic sights — you cannot go wrong with an SP-01 for defensive use, range time fun, or your local pistol matches.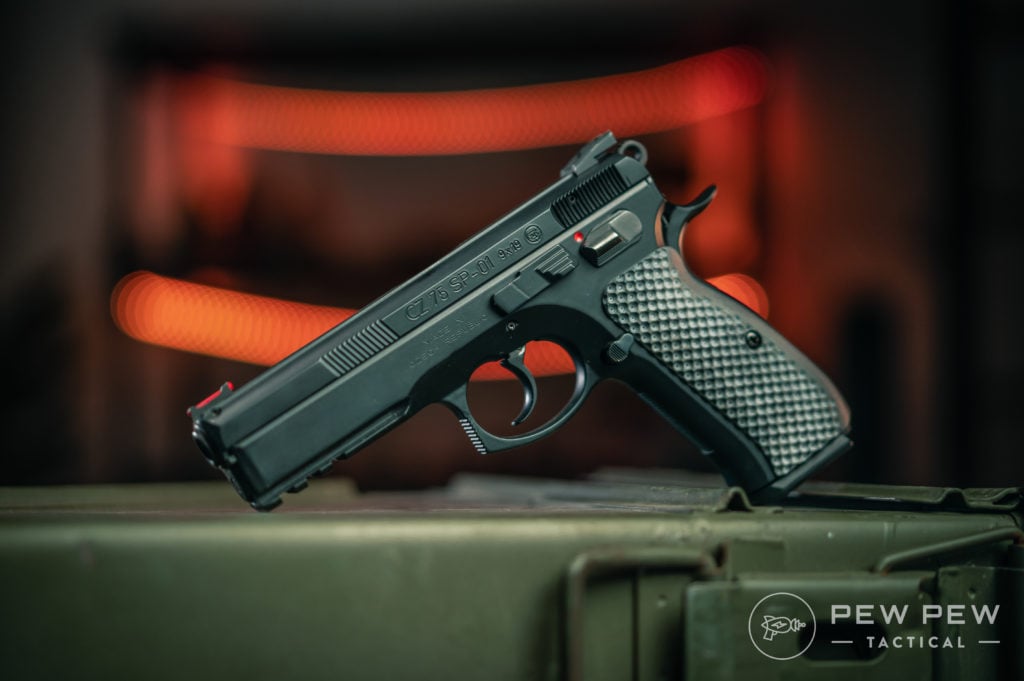 What really sets the CZ apart from the pack are the upgrades and customizations that you can have. Basically, everything about the SP-01 has an aftermarket version of it that can improve the function or accuracy.
You could also argue that the base gun doesn't need upgrading unless you really want to.
If you want competition perfect out of the box, take a look at the Shadow 2.
You can still upgrade parts as you want, but the base Shadow 2 is much closer to a custom race gun feel than the SP-01.
Best For Competition
To be clear, we mean the Shadow 2.
There are several flavors of CZ that are designed for competition but we find that the Shadow 2 strikes the best balance between upgrades out of the box but still leaves some room for your own mods and improvements.
A great comp gun needs a little room to grow so that it fits your needs the best, but should already be 90% of the way there out of the box.
The Shadow 2 delivers. Need more? We got you covered for the classic CZ-75, the more modern SP-01, or the ultra badass Shadow 2.
12. Staccato XL and XC
If you want the best of the best and have the cash to do it…you can't beat Staccato.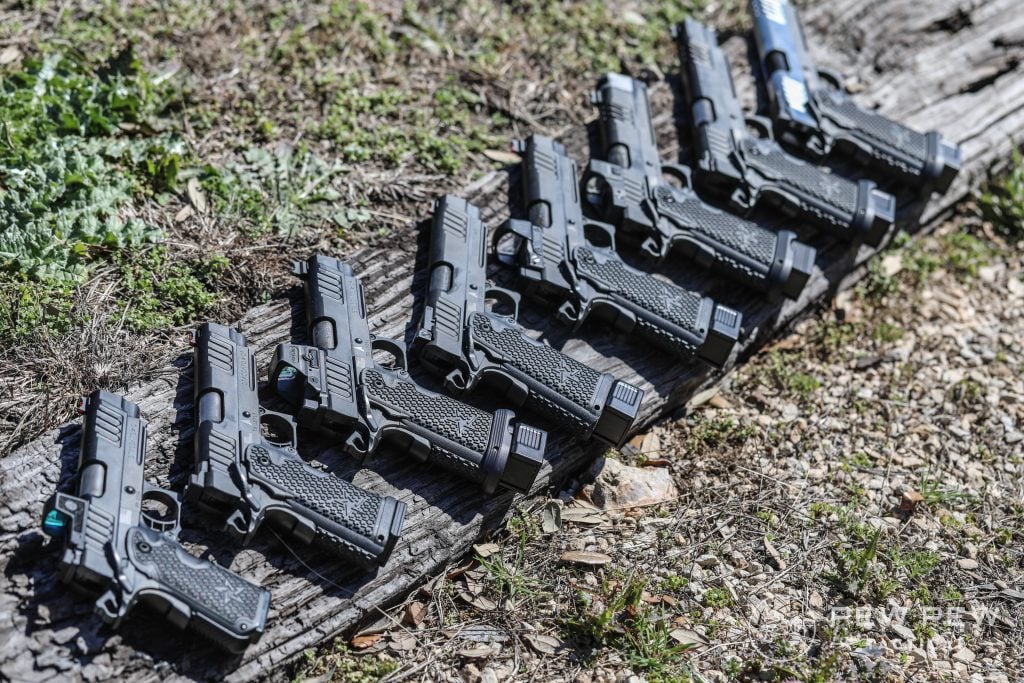 Previously known as STI, they rebranded to enter the concealed carry and duty market. But still have two models that are deeply entrenched in their competition roots.
Enter…the Staccato XL. From the name you can tell it's longer than usual which gives you a long sight radius and more weight to combat muzzle climb.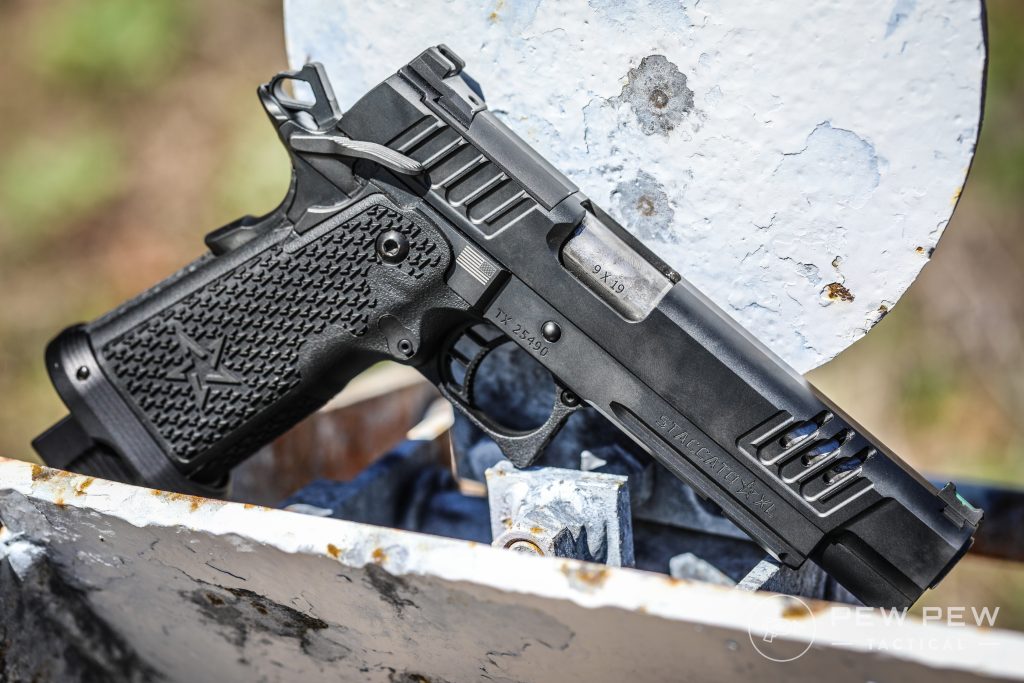 Due to some extra spooky science…it's essentially cheating when shooting a Staccato XL.
Available in 9mm but also .40 S&W if you really want to maximize your chances in USPSA Limited class. Plus…the four time elite Tactical Games winner uses the XL.
How about the ultimate open class gun?
See the Staccato XC which comes compensated and optic ready.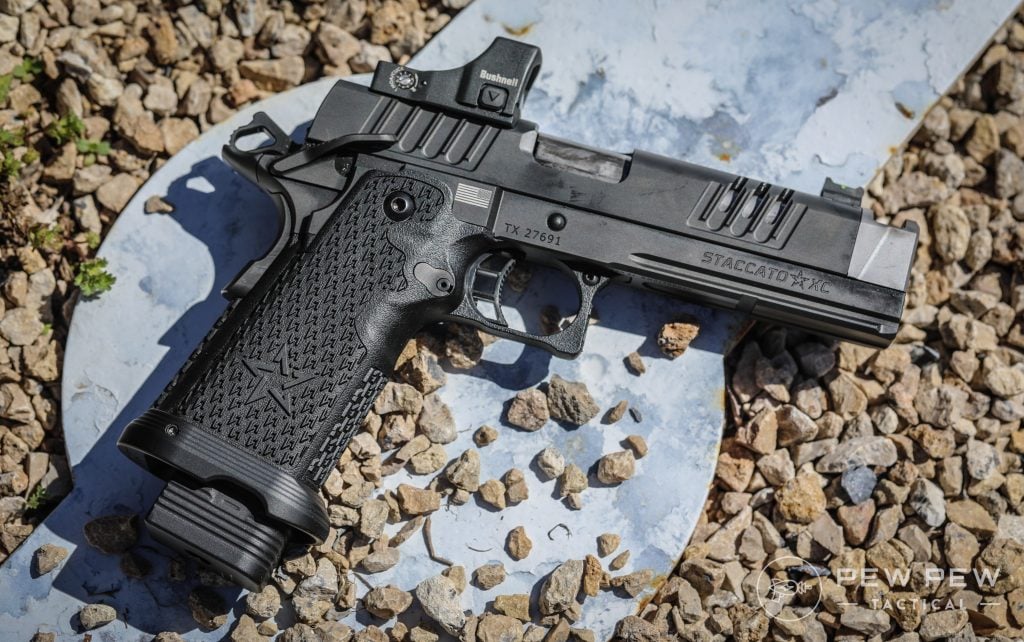 Plate racks ain't got nothing on the XC…and check out how flat it shoots with the compensated barrel that's spewing gas up on top.
Let's compare the XC vs the XL in terms of size.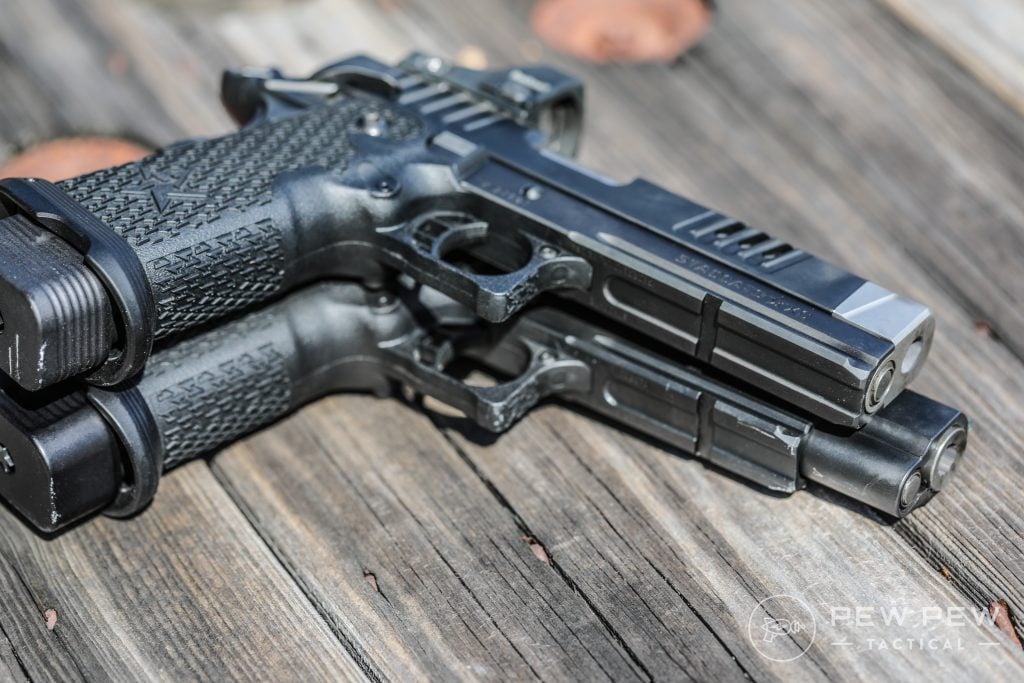 And let's see that super effective porting on top.
If you're ready to dominate open class…except no substitute.
Check out the latest in our full review of the Staccato XC and XL 2011s.
And see our video:
Best 9mm Pistols for Women
13. Smith & Wesson M&P Shield EZ 9
It isn't the smallest, or the lightest, or has the most ammo in the mag, but what the Shield EZ has that no other compact pistol has is a slide that is simply effortless to rack and controls design to be…EZ.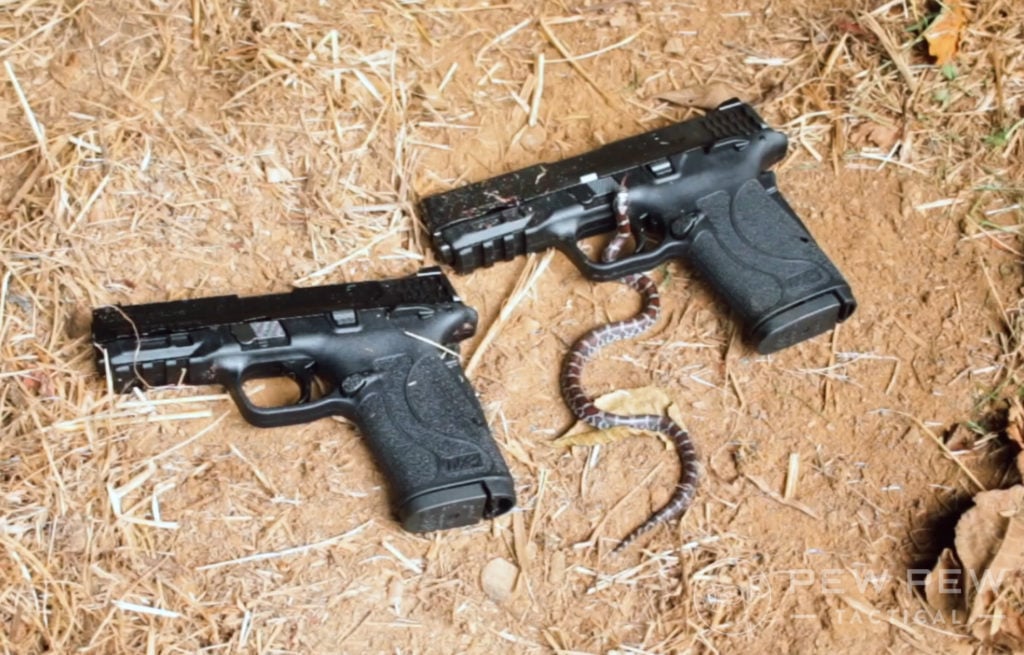 If you have big strong hands, you probably won't be interested in the EZ 9. But if you have weak hand strength or comprising medical issues that make using a semi-auto pistol difficult, or you're just new to firearms and want something effortless, the EZ 9 might be the perfect pistol for you.
Designed from the ground up to be the simplest and easiest gun for people to use, the EZ line started in .380 ACP but quickly grew to their 9mm version also.
Every control is built to be a bit larger and easier to operate than normal, perfect for new shooters, shooters with smaller hands, or less strength.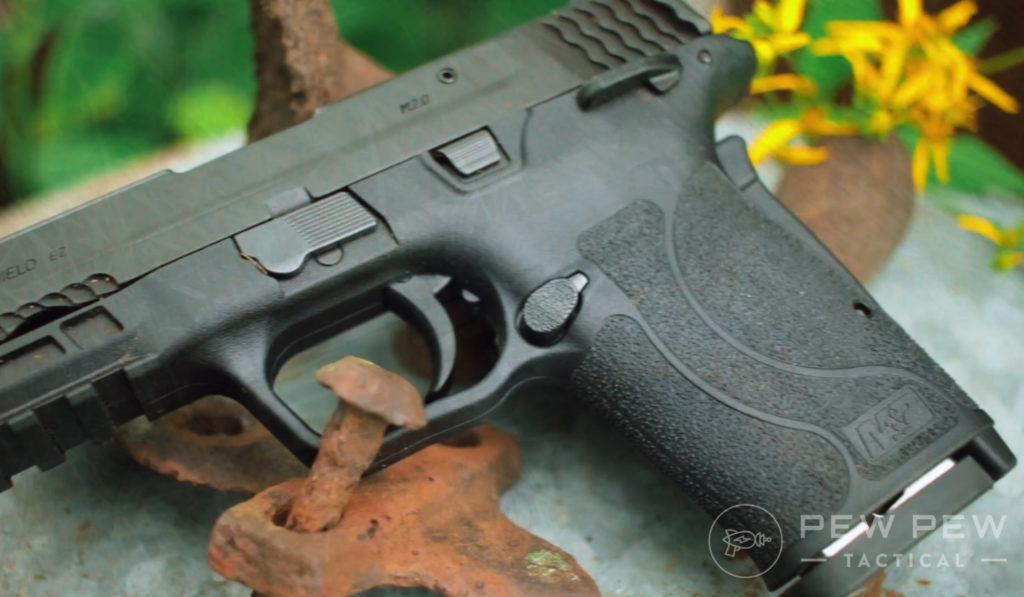 The slide is what really stands out. Deep cocking serrations on the slide give you outstanding purchase for manipulation and the effort required to rack the slide is at least half as much as a standard semi-auto slide.
Even the magazine is designed to be gentle on the shooter. Single stack limits capasity, but makes loading the mags super easy.
S&W also made the awesome move of building a magazine with wings on the follower so you can use both hands to help load, much like many .22 LR magazines are designed.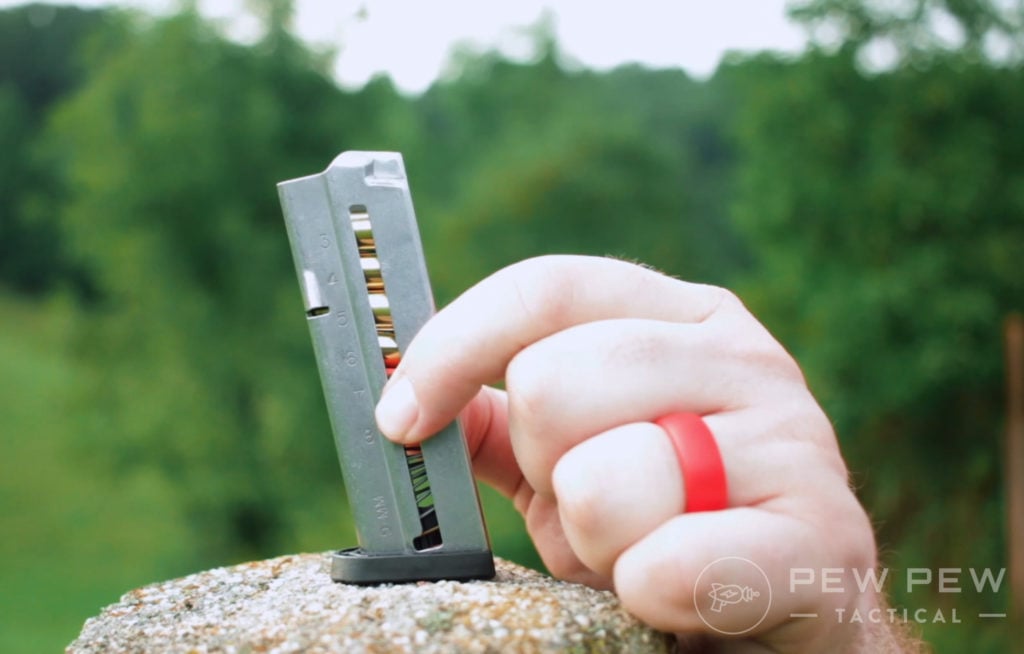 One minor complaint that I would have about the EZ 9 but that is actually a benefit to some people is the large sights. Large sights are easy to acquire and get on target, but make precision harder to acheve.
If you have poor eyesight or are still learning how to quickly snap on targets, the large sights will definitely help you.
However, experienced shooters or shooters with 20/20 vision might find them to be a limiting factor in precision shooting.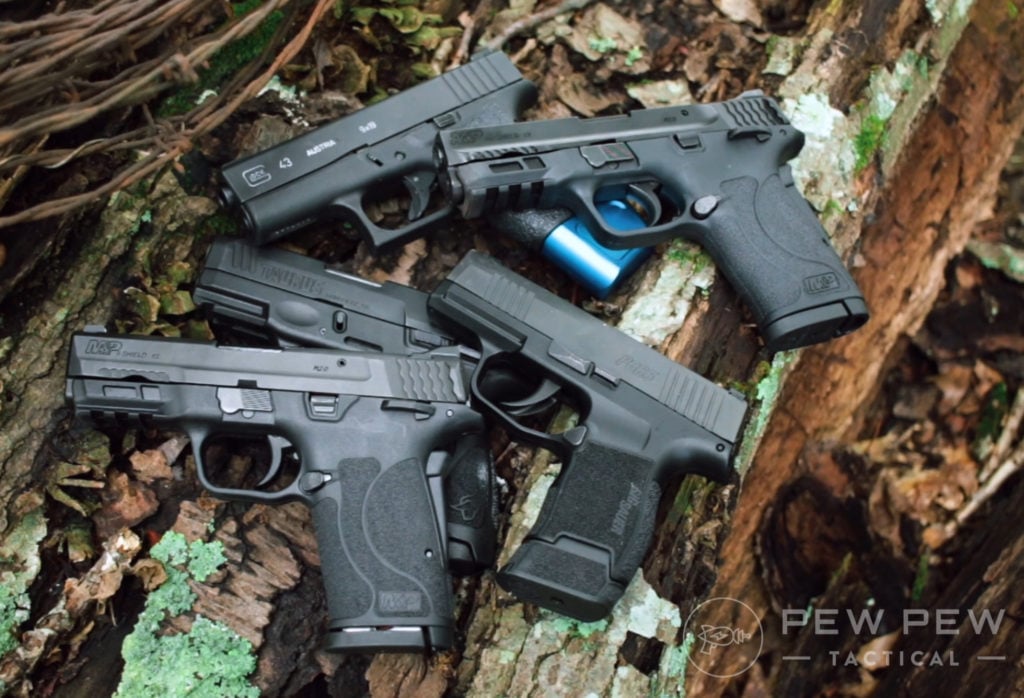 Best For Women
Generally speaking, and I really mean generally, women shooters require two major things from a gun that most men probably won't have high on their list of requirements — easy to rack and softer recoil.
Body strength or lack of is a real thing for some women, if that's you then the EZ 9 is a clear winner.
It is worth noting that for many women, difficulty manipulating a slide is the mere result of technique. If you find yourself struggling, take a class and make sure you're using the proper technique.
Don't feel trapped into only choosing guns like the EZ.
At the same time, you DON'T want a "smaller" gun because smaller equals more felt recoil. The EZ 9 retains a larger platform that simply eats recoil and muzzle flip. We reviewed the EZ 9 and the smaller EZ 380, read all about both!
Ladies looking for more recommendations, check out our whole list of guns perfect for women!
Best Classic 9mm
14. Browning Hi-Power
The Browning Hi-Power is like using a baseball bat designed by Babe Ruth, Ted Williams, and Hank Arron. If you don't know who they are, just know they are baseball titans.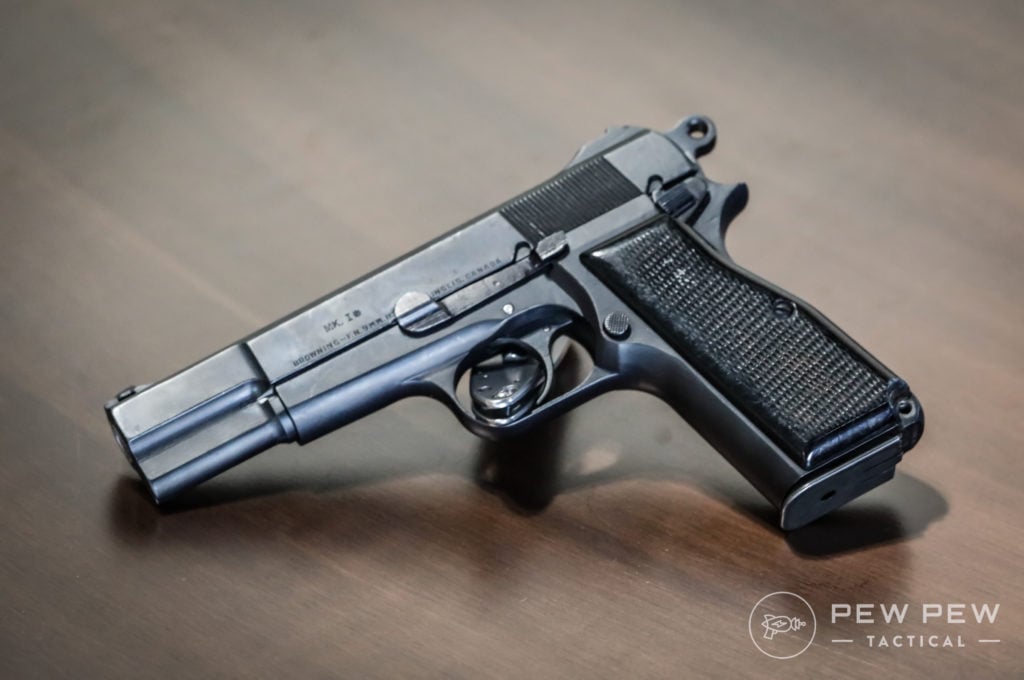 Fabrique Nationale commissioned John Browning, the genius behind the 1911, the M2 HMG, and the Auto-5, father of the .45 ACP, .380 ACP, and .50 BMG to design a new service pistol.
But sadly he died before the project was completed.
His son, Val A. Browning, and John Browning's assistant Dieudonné Saive would finish the Hi-Power in the early '30s.
And so the age of the Wonder-Nine began.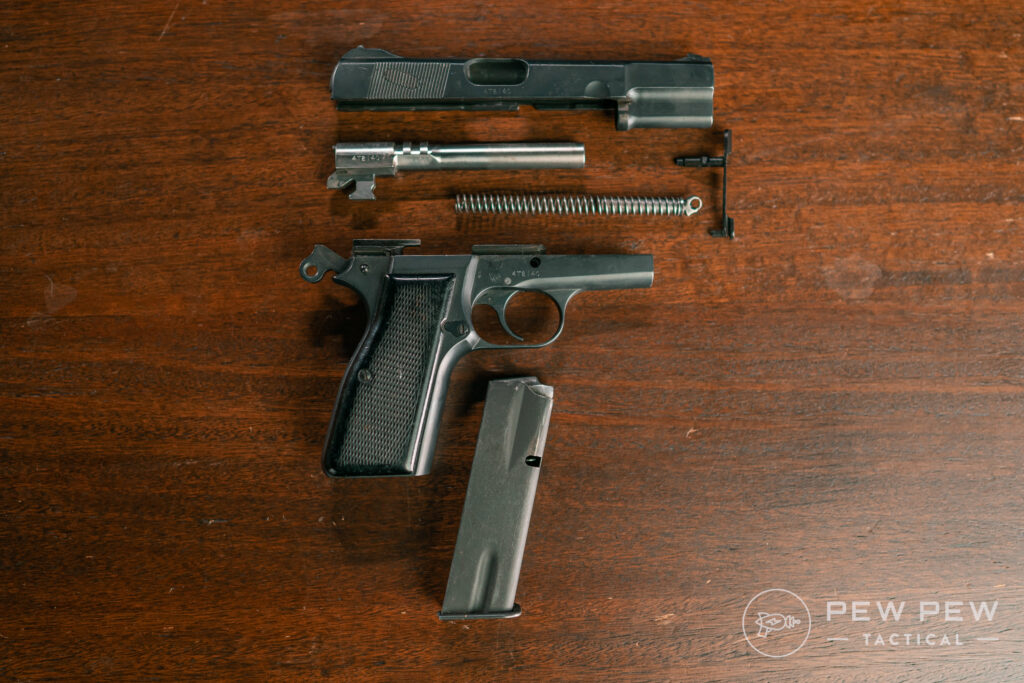 By modern standards the Hi-Power is heavy, but that is really the only thing separating it from the most tactical of the current generation of pistols.
A steel frame (rare alloy frames exist but are very rare), single-action trigger, 13+ round magazine, with several iterations of sights the Hi-Power is simply one of the best guns ever made.
Adopted by nations around the world and still in service with many of them, this is one of the most proven platforms in existence.
While not in production anymore, Hi-Powers are pretty easy to find on the market if you look almost anywhere.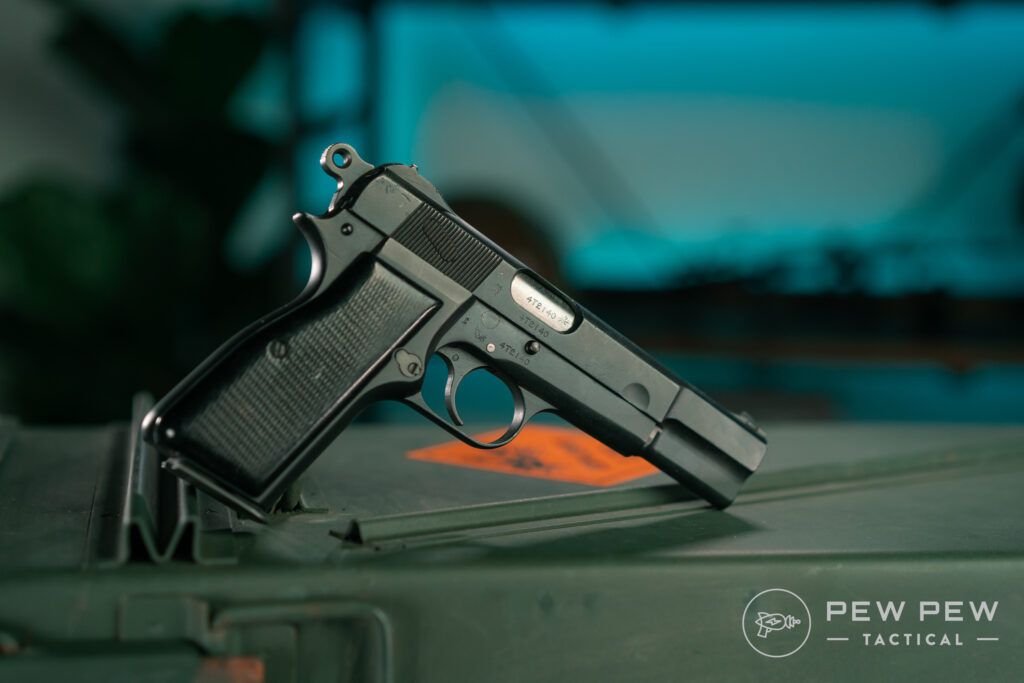 Shooting this piece of firearms history feels surprisingly modern. Even though it was designed in the 30s, you wouldn't know it just by shooting it. Our editor's early 40's production Hi-Power still shoots flawlessly with modern magazines and is absolutely a pistol you can trust your life to.
If you want a classic, look for a Hi-Power.
Best Classic 9mm
The Hi-Power earned our nod for Best Classic because it simply is. It was one of the first to be one of the best, it was adopted by nations around the world, it has flavors and interest for just about every type of collector.
And finding one that is in firing condition is pretty easy since almost all of them are. Top it off, modern magazines are simple to find and run great.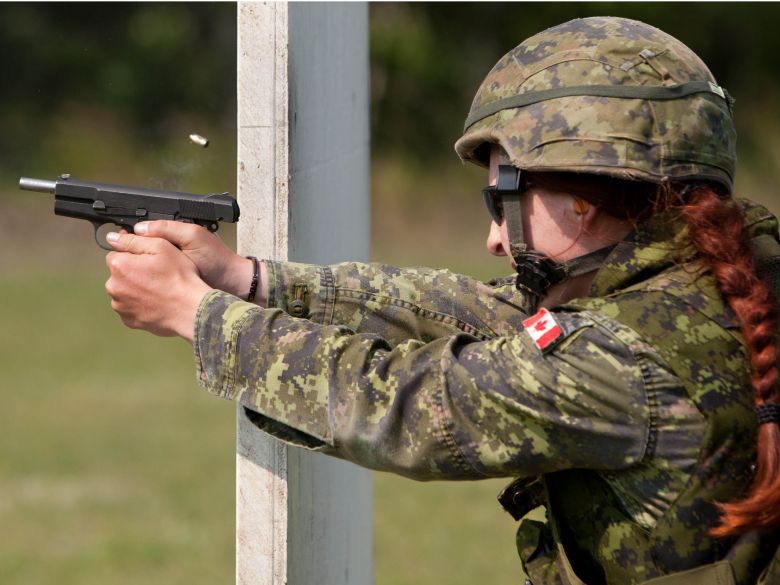 We got a great complete look at David's Canadian Military Inglis Hi-Power (coming soon…)
Conclusion
This brief look at some of the best 9mm handguns available is meant to give you a place to start in your search for your perfect handgun.
Spend some time at the range with some rental guns and find the gun that fits your hand perfectly, points naturally and is easy for you to operate.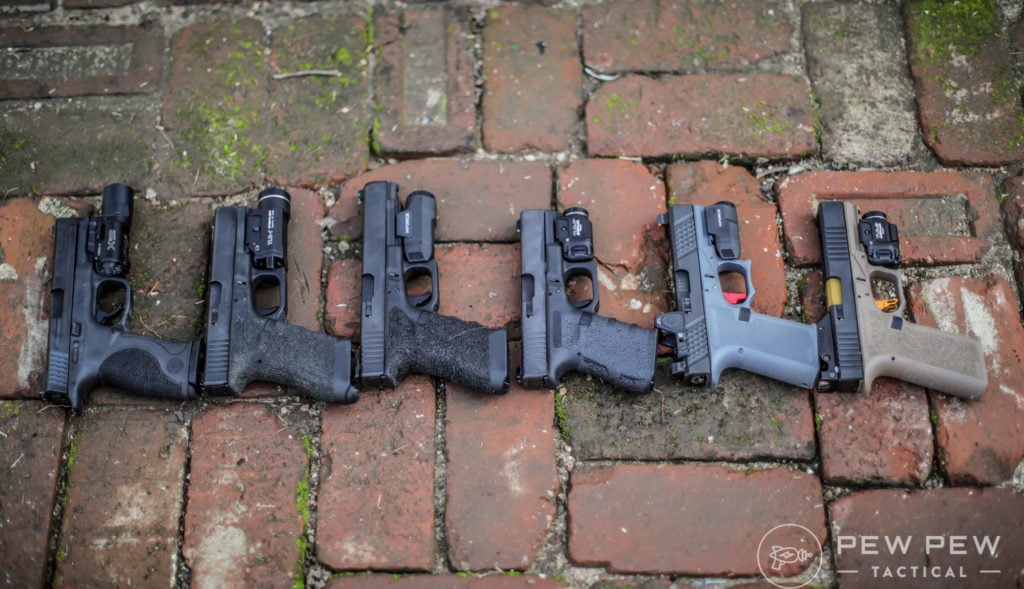 One thing you will notice is all of these guns are polymer, striker-fired systems. We have come a long way since Glock rolled out the first 'plastic gun'. Gone are the days of having only revolvers and blued steel semi-autos to choose from.
The newest generation of polymer guns are durable, accurate, customizable, come in all sizes and they are fun to shoot.
This might be the opening of Pandora's Box but, what are your top picks? Let us know in the comments! Or if you want to know the Best Handguns for Beginners (including revolvers).