Alright, I'm being dramatic.  YouTube is pretty awesome actually, current political kerfuffle aside.
The average gun enthusiast probably spends about as much time on YouTube as they do at the range, and with good reason.  
YouTube has evolved into a fantastic resource for learning all sorts of things from how to weld, how to change that annoyingly-placed alternator, and how to beat that one level in that video game you're struggling with.
Of course, it's also a great place to learn a lot about guns; how to shoot them, how to clean them, which ones to buy, and how to protect yourself from them.
Now, however, YouTube has started moving against certain sectors of the firearms industry by banning content that has anything to do with high-capacity magazines, binary triggers, bump stocks, and other similar devices.
This policy shift, coming in the wake of the Las Vegas shooting and the more recent shooting at Marjory Stoneman Douglas High School, has many folks worried that YouTube could start taking down or banning even more firearms-related content.  You can check out the full policy below.

Well, worry not dear reader, today we're going to go over some of the best places to find firearms video, or even host firearms videos if you're a content creator.  These are places that, for now at least, don't turn away firearms content.
Let's get started.
Full30.com
The first (and only?) video hosting site dedicated to second amendment content, Full30 is home to a number of major content creators such as Mr. Guns N Gear, Forgotten Weapons, and AK Operators Union. They even host some corporate channels like Henry Repeating Arms's HenryTV and Geissele Automatics.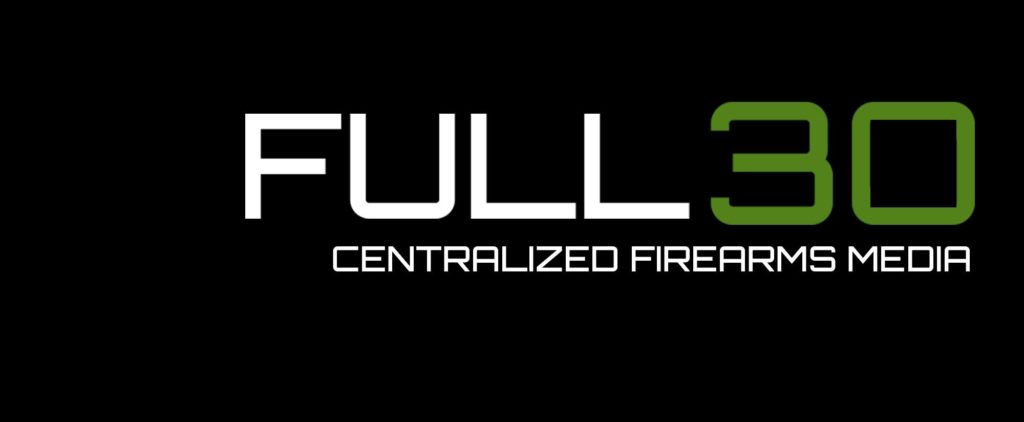 So why isn't Full30 our saving grace for protecting 2A content creators?
Mostly it is just that Full30 is small… and their upload limit is annoying… and their video quality is meh.
But things are looking up! They're open to all content now and are improving daily. Give it time, and Full30 might turn into a real contender.
Vimeo
Vimeo is YouTube's biggest challenger for the video hosting throne.  It offers a number of plans that allow content creators to choose from which means that you and I and everybody else gets to enjoy more cool stuff.
If you're a content creator thinking about hosting with Vimeo, they have a number of plans that you can check out below.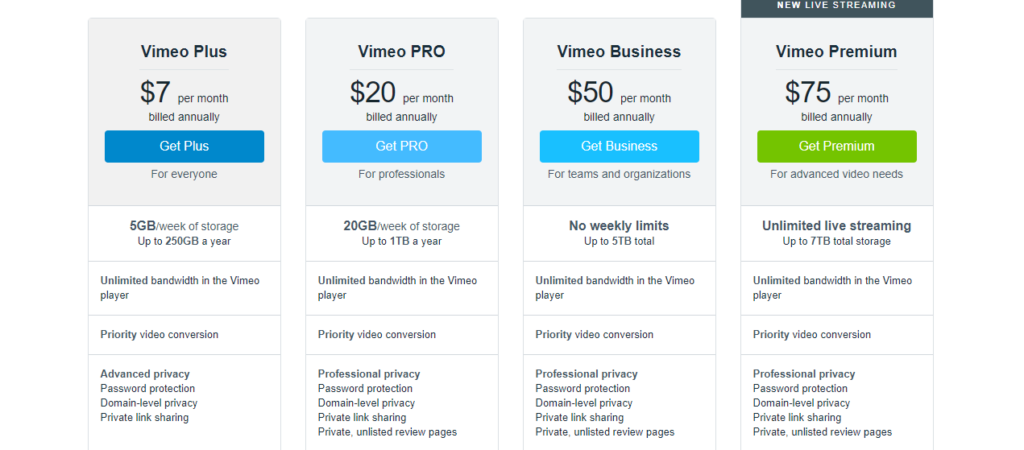 If you're just an average gun guy or gal, here's why you should be interested: Vimeo has no restrictions on firearms-related content.  
They have a fairly robust set of rules regarding things like pornography (not allowed), scams (also not allowed), and hate speech and content that violates the law (super duper not allowed), but nothing about guns, ammo, reloading, or anything else gun-related.
All in all, this makes Vimeo a firearms playground, and frankly, they would be my number one choice for looking up content that would be banned on YouTube or for uploading things like say,  video review of the Franklin Armory Binary Trigger.
387
at Brownells
Prices accurate at time of writing
Prices accurate at time of writing
I like Vimeo especially as a content creator because it gives me a lot of options for uploading that save money, but it gives viewers all the same "Like and Subscribe" options they get at YouTube.
Best of all, Vimeo has become a very high-quality source for video, meaning that a lot of the time you'll find professionally-produced clips with a relatively high production value.
Case in point, the video below.
Featured Video: Machine Guns & Explosions In Slow Motion
Machine Guns & Explosions In Slow Motion from Insight Visual Media Productions on Vimeo.
Dailymotion
Dailymotion is another popular video host that almost-but-not-quite rivals Vimeo in viewership…it doesn't quite have the traffic, but what it does have is a thriving firearms community.  
Now, if you're a content creator, this might make you want to stop and find something else.  Why try to jump into something with a lot of competition?
The firearms industry is already a pretty niche market, right?  You guys know that.
Not everybody wants to talk about guns, especially in today's political climate.  Why would you try to host content that has to compete with everyone else in what is already a pretty competitive industry?  
Well, Dailymotion is still less crowded with firearms content than YouTube, but it also has a great community of die-hard gun folks making and connecting with cool videos.
That's because, like Vimeo, Dailymotion only outlaws content that is:
Sexually explicit

Dangerous or illegal

Obscene or violent

Defamatory or hateful

Violating copyright law

Spam
Again, nothing on there about firearms.  Don't do anything stupid or illegal and you can upload it to Dailymotion and you'll be good to go.
If you're just a firearms fan and you want to look at some awesome stuff, there's plenty of things on Dailymotion, but what I love most is the community that has sprung up there.  There are tons of cool resources for everything from reviews to training ideas.
One of my favorite firearms resources, Range 365 also uses Dailymotion, so be sure to give them a look, and check out the video below on racking a slide with one hand, a skill that could save your life.
PornHub (Yes, I'm Serious)

Alright, hear me out.  I know what you're thinking.
Yes, PornHub is mainly known for pornography.  They have nearly cornered the market on all many of perversions. (No I'm not linking to any of it here)
However, this same…open-mindedness, has a lot of people looking at it for things like Firearms videos.
I'm not kidding.
InRangeTV, in particular, was very vocal and upfront about ditching YouTube, where they have demonetized all their content.  They had this to say on their Facebook page:
"YouTube's newly released vague and one-sided firearms policy makes it abundantly clear that YouTube cannot be counted upon to be a safe harbor for a wide variety of views and subject matter, PornHub has a history of being a proactive voice in the online community, as well as operating a resilient and robust video streaming platform."
They were also featured on HBO's Vice News just a couple of days ago
Now, whether or not you agree with this stance (I personally think there's too much money in firearms content for YouTube to completely abandon the industry) you have to admit, it's a pretty ballsy move, pun vigorously intended.
The thing is, they're right about their stated reasons for switching to PornHub.  Honestly, PornHub offers one of the highest-quality viewing experiences and comes with a whole host of options for finding your preferred content…or so I'm told.
Seriously though, will this lead to PornHub being taken over by gun tutorials and such?  Absolutely not. But it does make a fine point of showing just what restriction of this nature will do in a free market.  
As Jeff Goldblum said: "Life uh, finds a way".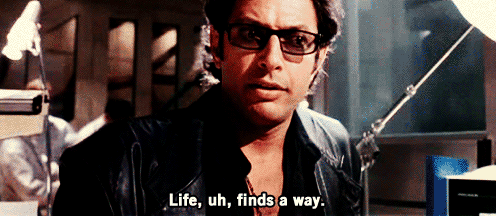 I'd say that's as true for genetically engineered dinosaurs as it is for the firearms industry.  Gun people are generally pretty resilient to this kind of politically-motivated pressure, and it's not really anything new.
So I'd say don't worry too terribly much about your favorite gun content disappearing.  For now, YouTube doesn't appear to be terribly motivated to go after the popular and lucrative wider gun market, and even if they do, there are a host of other options out there for your favorite channel to jump ship to.
Featured Video: Again, Not Linking to Porn Here, So Enjoy A Video From My Favorite YouTube Channel, Forgotten Weapons
Honorable Mentions
Some creators have taken it upon themselves to shed the shackles of mass hosting and are in the process of creating their own sites to host their content. How this will pan out, we'll just have to wait and see – but we admire their gumption!
Lenny Magill from GlockStore's YouTube channel is one such person. Right now the new site isn't live yet, but we'll be checking in with him and updating this article in the future.
Parting Shots
Really, I don't see YouTube getting rid of gun videos altogether, but it's comforting to know there are other options out there, even if some of those options are literally full of dicks.  I wouldn't worry too much about your favorite channels going down, but if they do, rest assured that they will find a home elsewhere.  Make sure you check out some of the awesome content on these other platforms though, there are definitely some hidden gems out there.
I won't actually recommend PornHub, but what you do with your personal time is entirely up to you.
What do you think of this whole Youtube vs. Firearms business?  What YouTube channels would you be heartbroken to see go?  Let me know in the comments below!