Wheeler Tools are literally an everyday go-to for me, occupying a lot of real estate on my tool bench. So when they asked if PPT wanted to go to Moab, Utah to preview a new product, I was immediately in.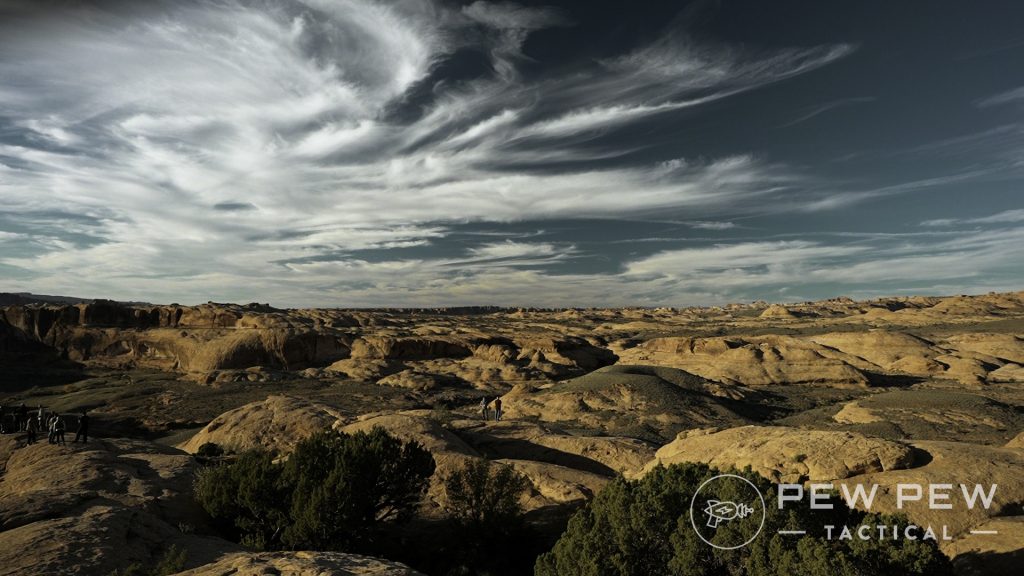 Who doesn't want to build guns and go on some hair-raising adventures through the desert terrain of Moab?
Well, that's exactly the opportunity I was presented with back in the fall when Wheeler invited the Pew Pew Tactical crew out to Utah to test the new Wheeler Fat Sticks alongside some other shenanigans.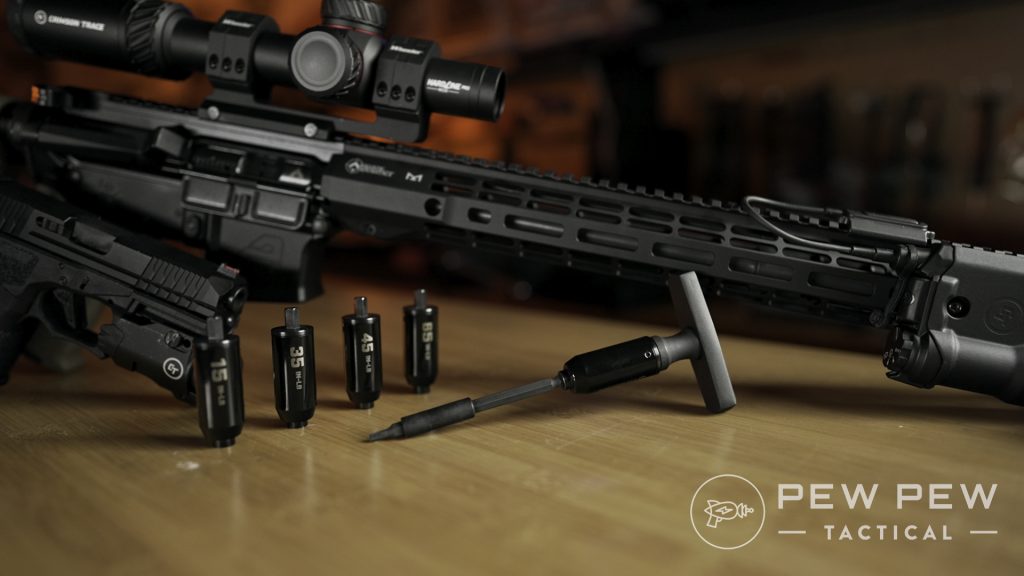 How did it all turn out and are Wheeler's Fat Stix worthy of some consideration? Keep reading to find out!
I brought PPT's trusty videographer, Jonny, along for the adventure so make sure to check out the video below or keep reading to catch up on all the escapades.
As always, check out Pew Pew Tactical on YouTube for more guns, gear, and experiences.
Table of Contents
Loading...
Building Guns: Like Legos…But Way Cooler
Upon arriving, we headed out to a Jeep rental called Cliffhanger.
Walking in the shop, we were all amazed. The showroom floor had been cleared and there were workbenches stationed as you might see in a vocational school.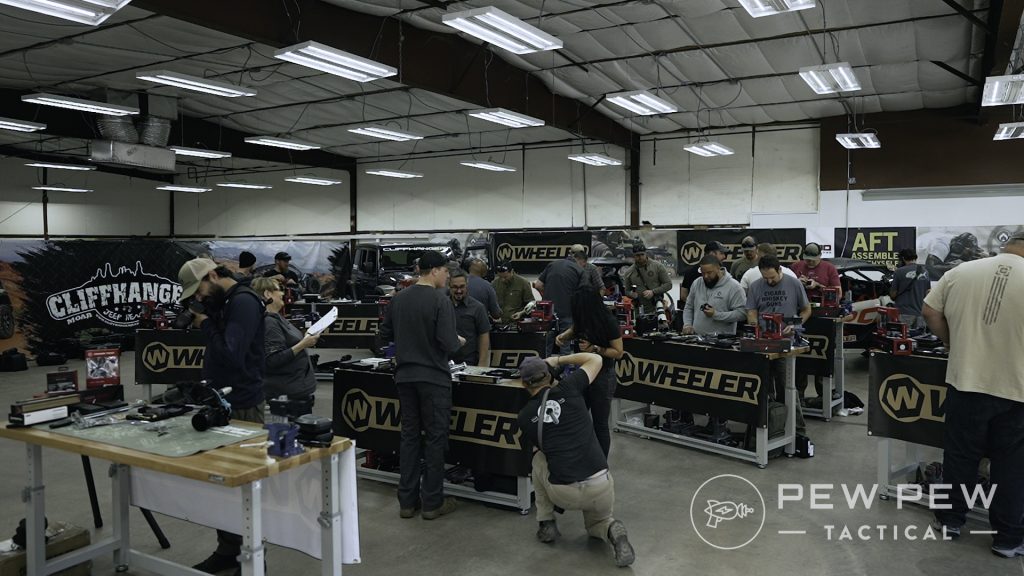 There were Jeeps, tools, and gun parts, everywhere — it was a dream come true.
Led by representatives of Aero Precision and Ballistic Advantage, we built an AR-15 rifle from the parts we picked out.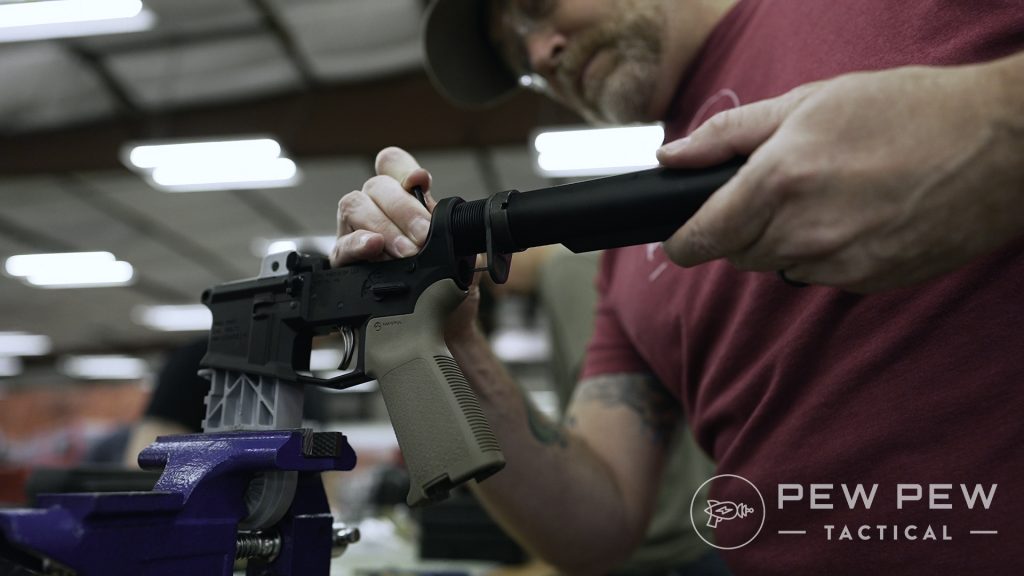 Then, we built a new product from Polymer80 called AFT or Assemble For Thyself.
Reps from Polymer80 walked us through the assembly of this kit which includes a serialized lower that you add your favorite parts to.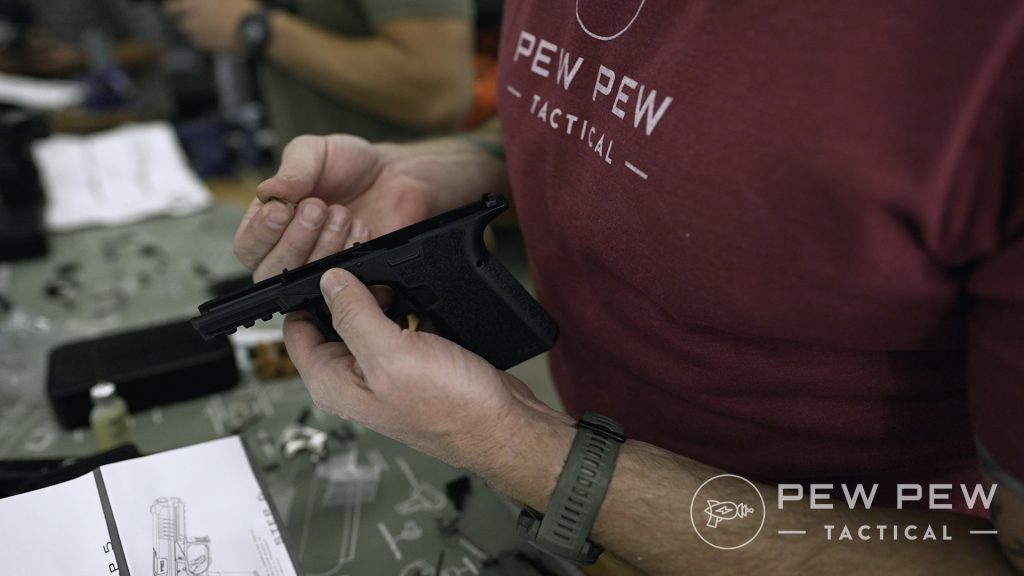 Some people have criticized this offering but I think it's great. Not everyone has the tools or wants to risk screwing up a build with an accident.
To those folks, the AFT hits a sweet spot.
349
at Palmetto State Armory
Prices accurate at time of writing
Prices accurate at time of writing
Finally, we mounted up scopes to the rifles and this is where Wheeler's new product shined.
The Fat Stix serve as a set of T-handle drivers with multiple torque limiters you can plug into the equation.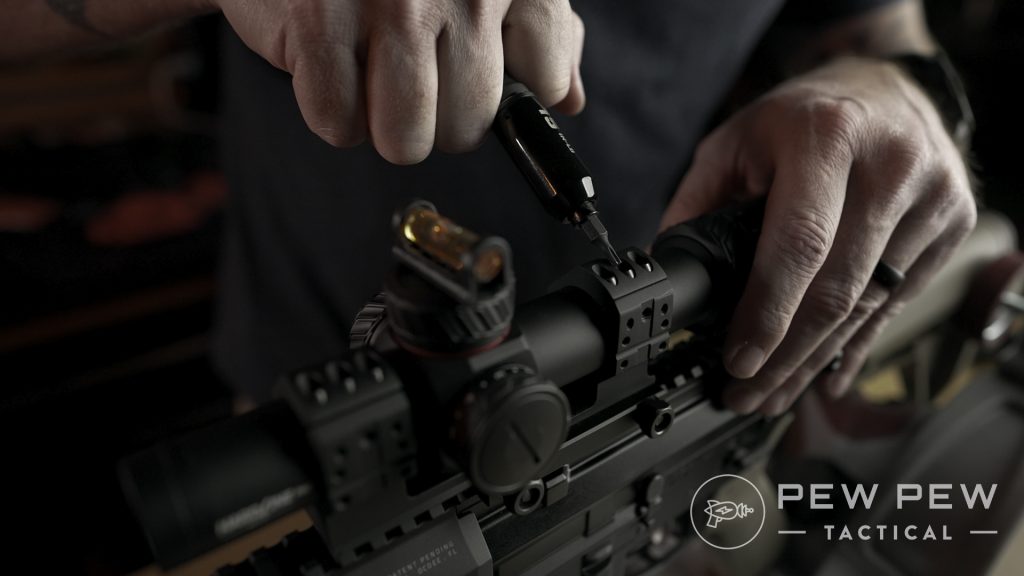 You get 15, 25, 35, 45, and 65-pound torque limiters. Overall, the set feels compact, sturdy, and comes with many of the most commonly used bits as well as a socket.
87
at Wheeler Tools
Prices accurate at time of writing
Prices accurate at time of writing
Get Your Jeep (and Shooting ) On
Moab is legendary in the off-roading world because of its mountainous elevation and prolific slick rock. In a fleet of Rubicons provided by Cliffhanger Jeep, we took on the trails of Moab.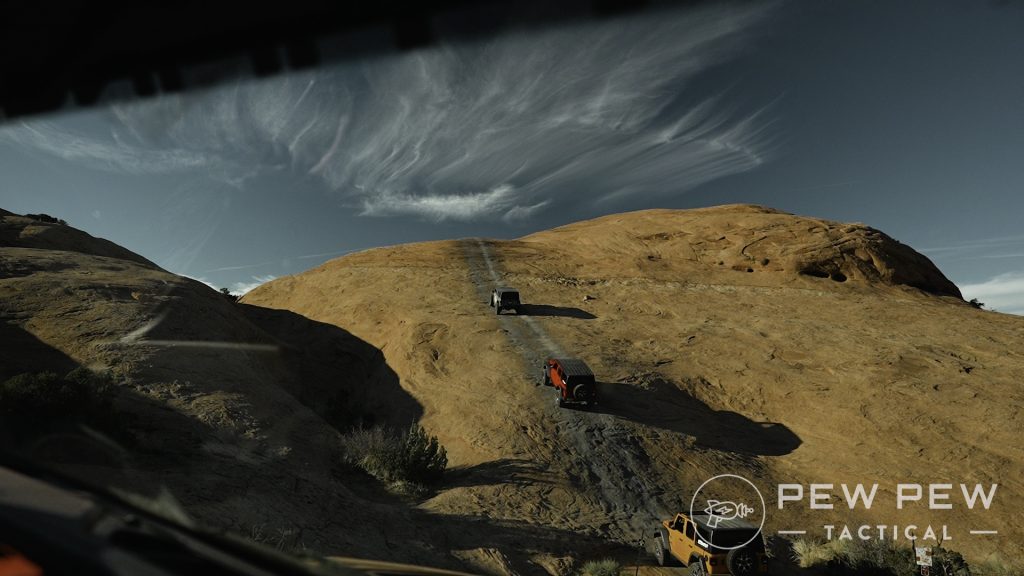 In short order, we climbed up hills so steep you could no longer see the horizon.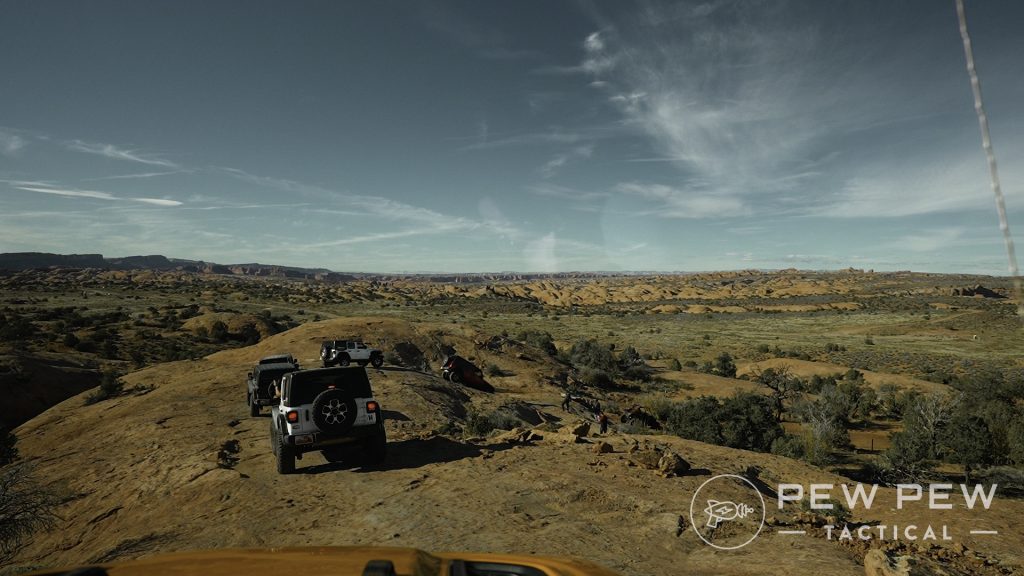 Shooting
After a day of serious expeditions, we made our way to a private ranch the next day where Wheeler arranged for us to test out the guns we built.
This place was amazing and I was happy to once again be far from cell service!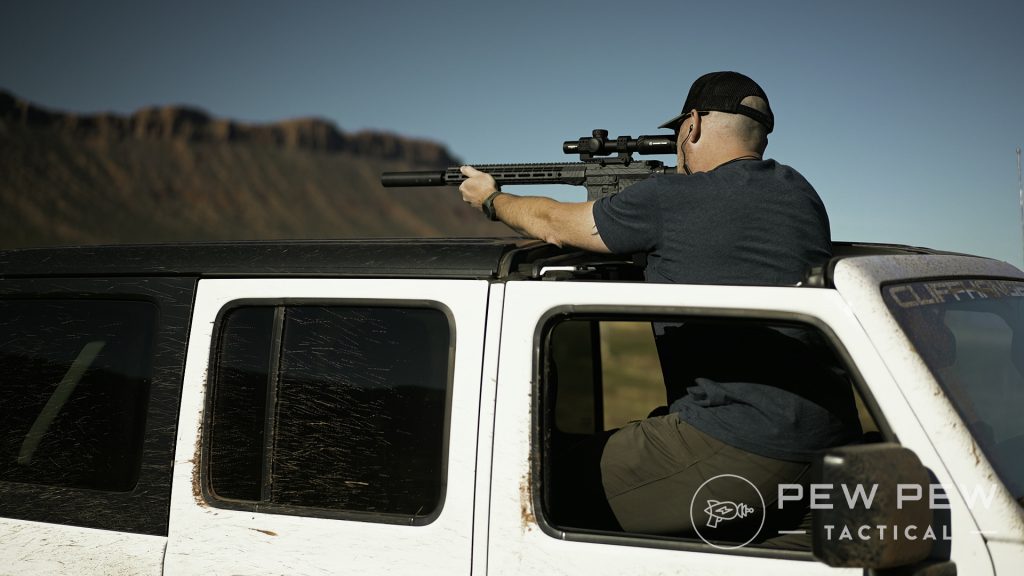 I'm happy to report that the Aero Precision AR-15s, topped with Crimson Trace optics, ran fanastically after we zeroed them and cut loose.
In addition, the Polymer80 AFTs were a complete hit and everyone had a good time ringing steel with their newly built pistols.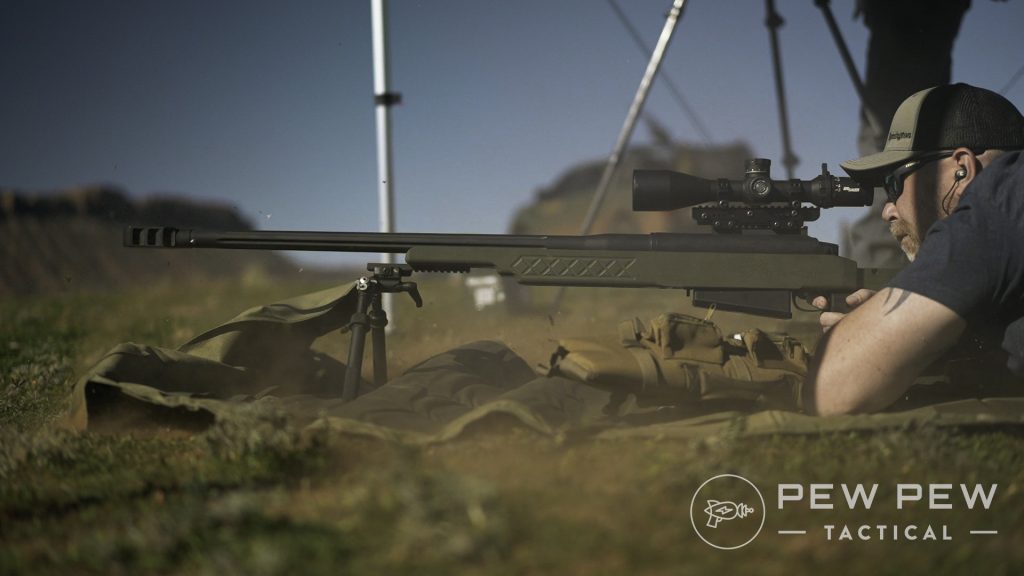 Someone even brought along a McMillan .50 and we enjoyed shooting a steel plate out to 1,000 yards.
But we had one more obstacle to pass before we could call the trip complete.
Hells's Gate
After some fun shooting, we headed back into Moab — hitting the dusty trails once again. This time, it was going to be even more memorable.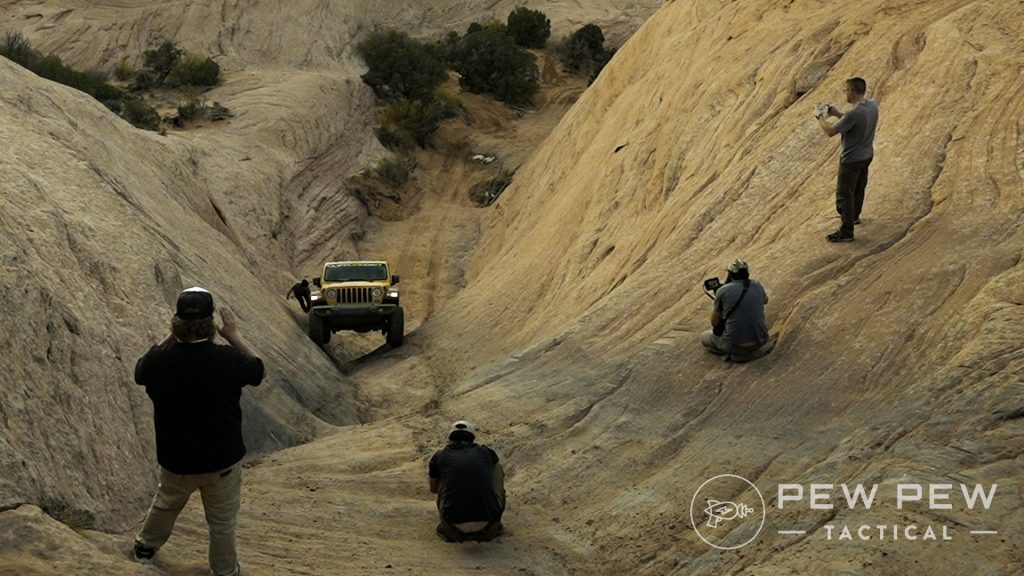 Having grown up in Colorado (owning several Jeeps throughout my life), this was not a new form of recreation to me. That said, it was still challenging.
There are plenty of videos of carnage on an obstacle called Hell's Gate.
With a spotter, I proceeded carefully up the hill — keep in mind, some portions of the incline hit 45 degrees.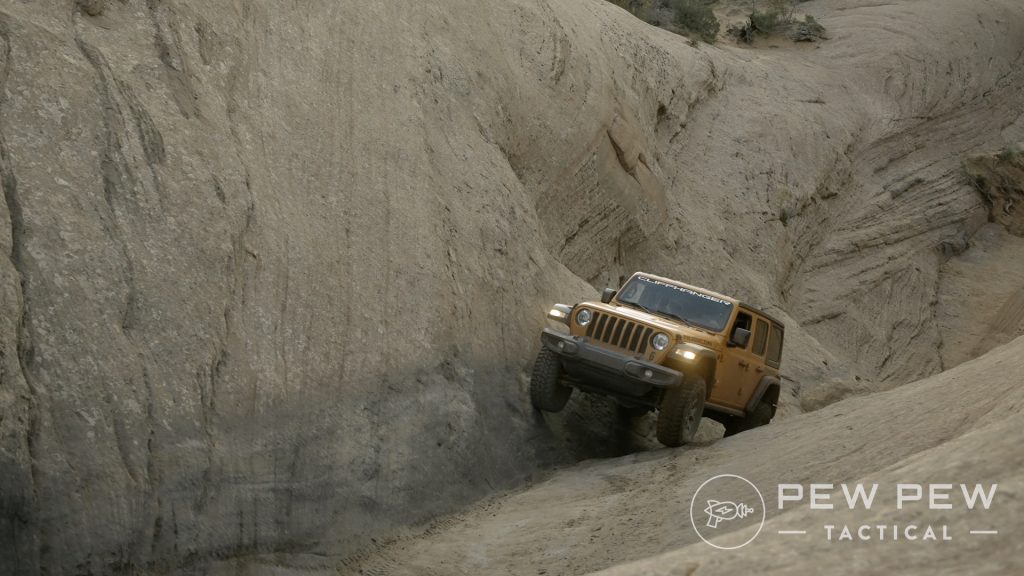 The tires chirp, slip, and grab as you slowly, agonizingly, work your way to the top.
We made it up safe and sound but not everyone in our party did so.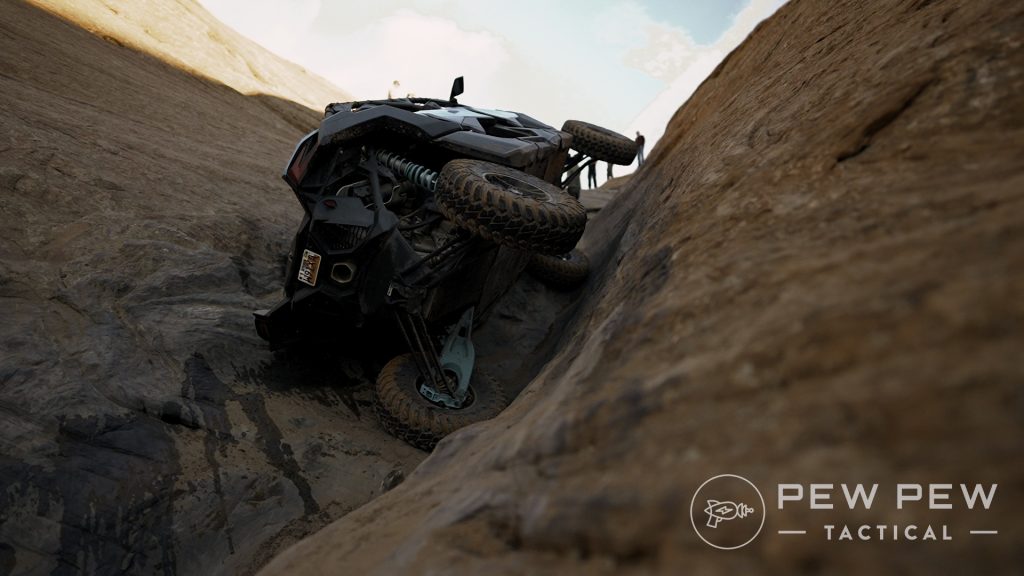 Conclusion
The following day we wrapped up and all flew our separate ways but man what a trip! We soon got home and began using our FAT Stix regularly.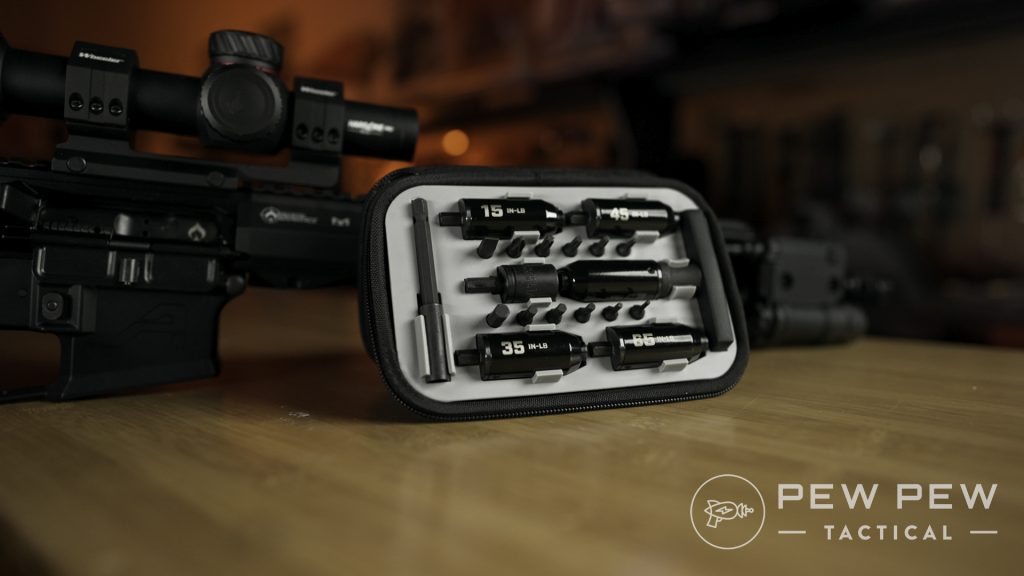 I have a FAT Wrench on my workbench at home but the FAT Stix are way more portable and have saved my bacon several times when out at the range.
50
at Amazon
Prices accurate at time of writing
Prices accurate at time of writing
I'm more of an industrial-level user. I change out optics quite a bit and move things around when testing, but even a normal user could benefit from this kit that doesn't take up much room at all in your range bag.
At the time of the event the FAT Stix weren't for sale yet, but when they arrive you should be able to pick them up for $99.
87
at Wheeler Tools
Prices accurate at time of writing
Prices accurate at time of writing
To watch the full experience, peep the video below.
And special thanks to the AOB film crew who provided some additional media for this piece.
What are your favorite gunsmithing tools? Let us know in the comments below and check out our Essential Gunsmithing Tools Guide for more information.