If you want it, they will build it! This seems to be the mantra of the AR Market.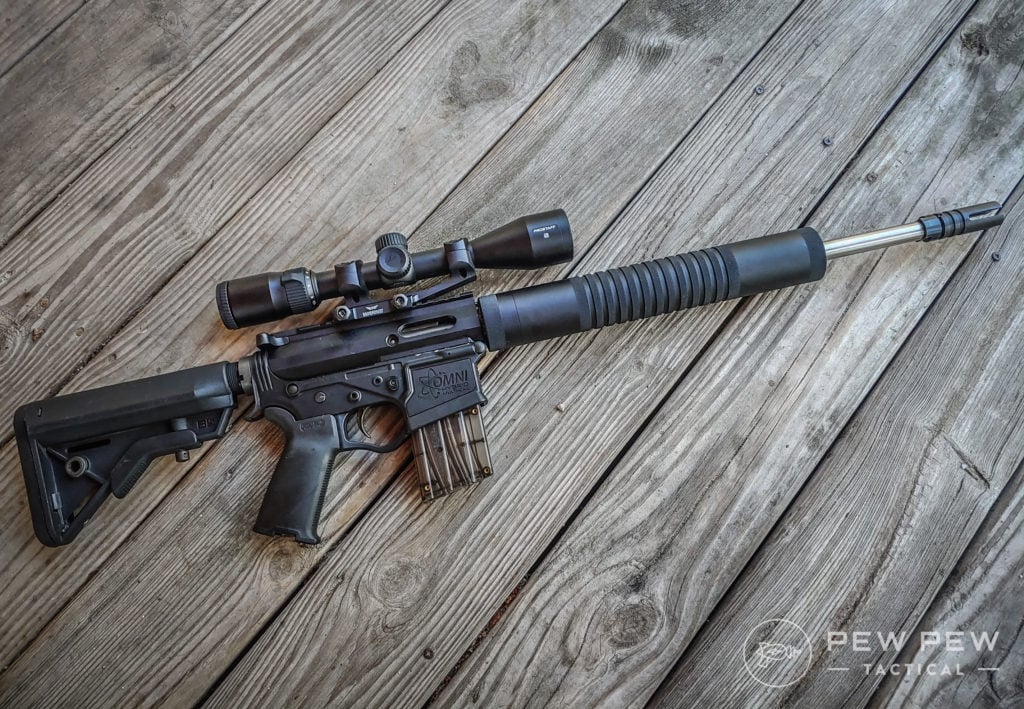 The AR rifle design can be seemingly anything and everything. People have taken the platform and converted it into numerous calibers, barrel lengths, and even various operating systems.
Sometimes madmen with engineering degrees take the AR to a level so far away from Eugene Stoner's design that it's an AR in controls and appearance only.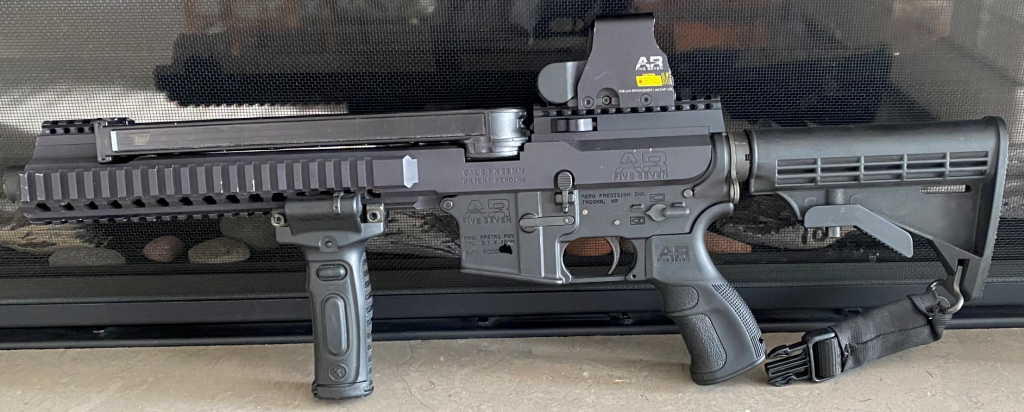 Garrow Firearms Development aimed to carve out its own niche in the world of "different" ARs with their .17 HMR AR-15 upper.
Table of Contents
Loading...
The Garrow Firearms Development 17HMR Upper
In 2017, Garrow Firearms Development came out with the first gas-operated .17 HMR upper for AR-15s.
It wasn't the first .17 HMR upper for the AR-15, but it was the first to incorporate some of the rifle's standard direct impingement system for operation.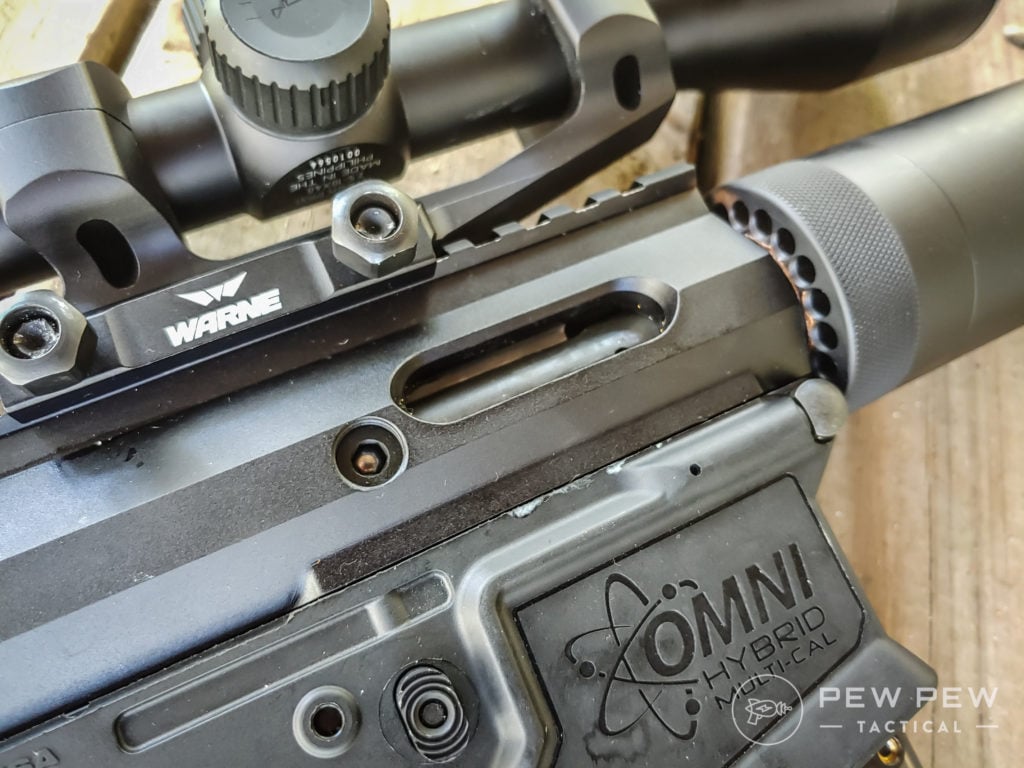 Previous efforts for semi-auto .17 HMRs usually resulted in a rather tricky design. Most rimfire conversions for the AR-15, like .22 LR, tend to use a simple blowback operation.
However, .17 HMR has crazy pressure spikes that make it challenging to use with a blowback system properly. The round tended to fire out of battery in other blowback-operated semi-auto designs on the market.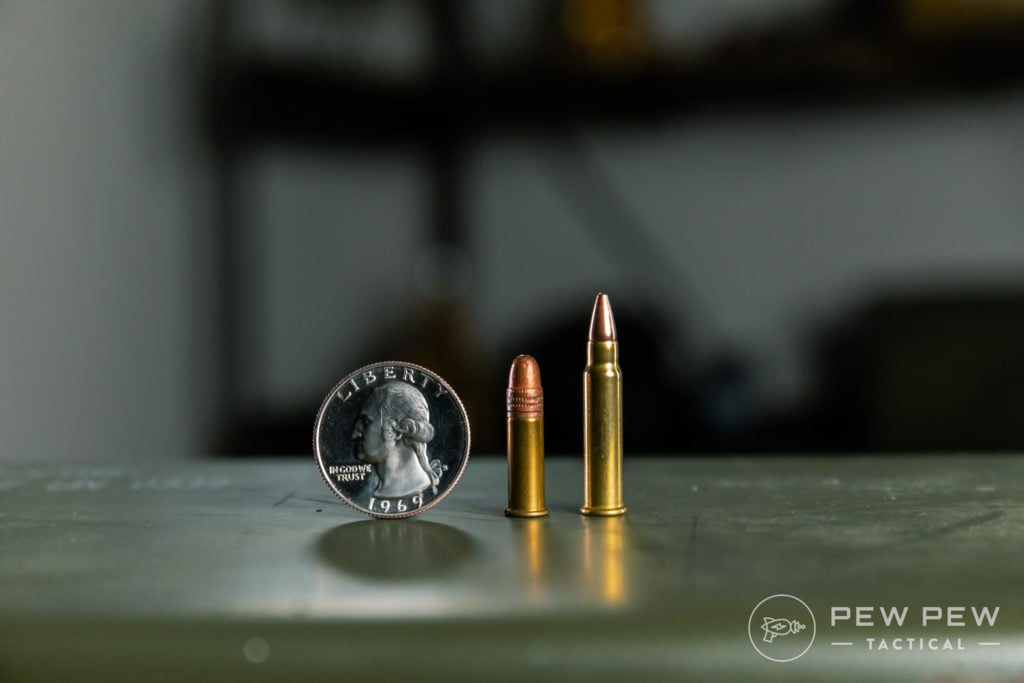 Michael Garrow solved the issue and created a gas-operated system that combined the traditional AR direct impingement with a roller-delayed system.
He created a system that used two ball bearings that plugged into the bolt carrier group and into the upper receiver.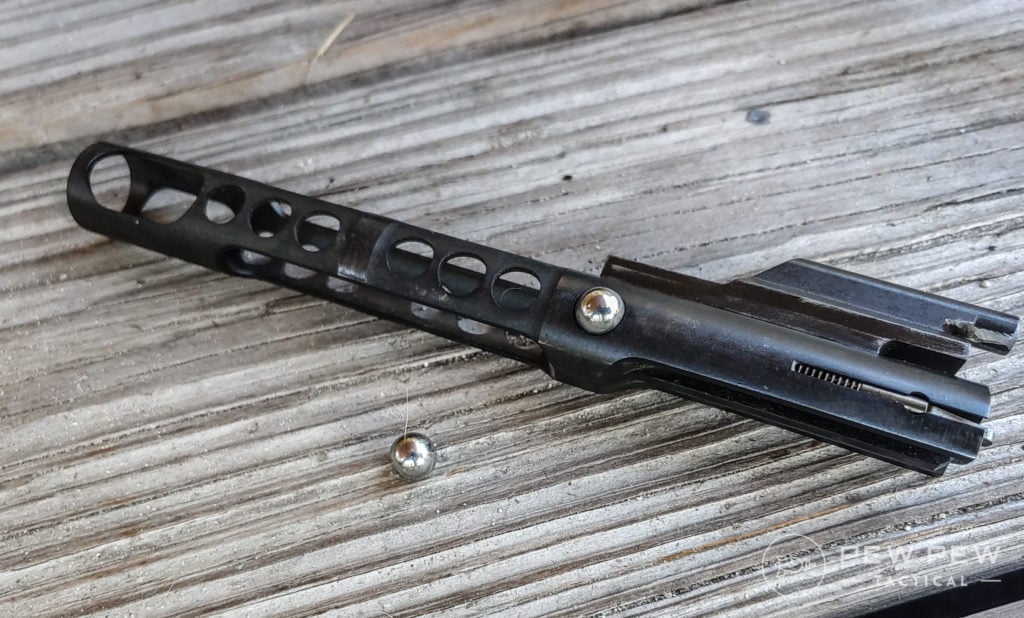 This system ensured total safety; the weapon could not fire until the bolt was locked in place. Even with the new design, the .17 HMR upper was still able to mate to any standard AR-15 lower.
Garrow Firearms Development sold the uppers with everything you needed to rock and roll. This included two magazines that functioned in mil-spec lowers and a unique buffer system that was easy to install.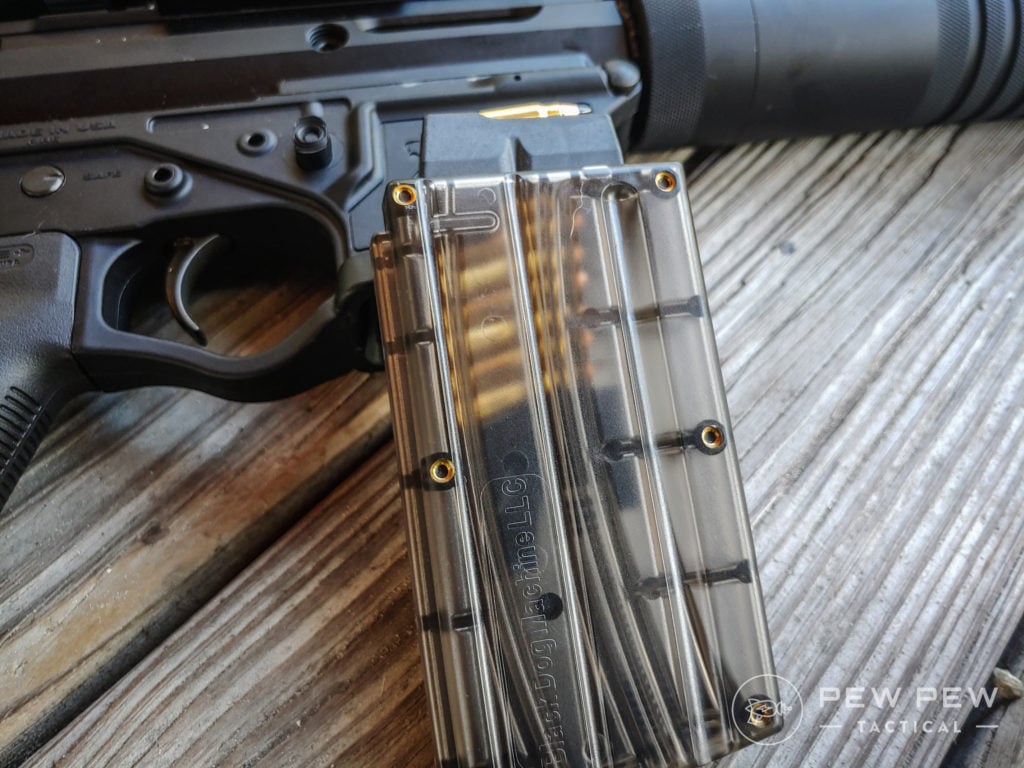 The upper utilized a flat-top that was optics ready, an 18-inch stainless steel threaded barrel, and a free-floating, highly textured, circular handguard.
Ringing Steel
The Garrow Firearms Development 17HMR upper received several rave reviews, including from yours truly. The uppers were incredibly accurate, precise, and soft shooting.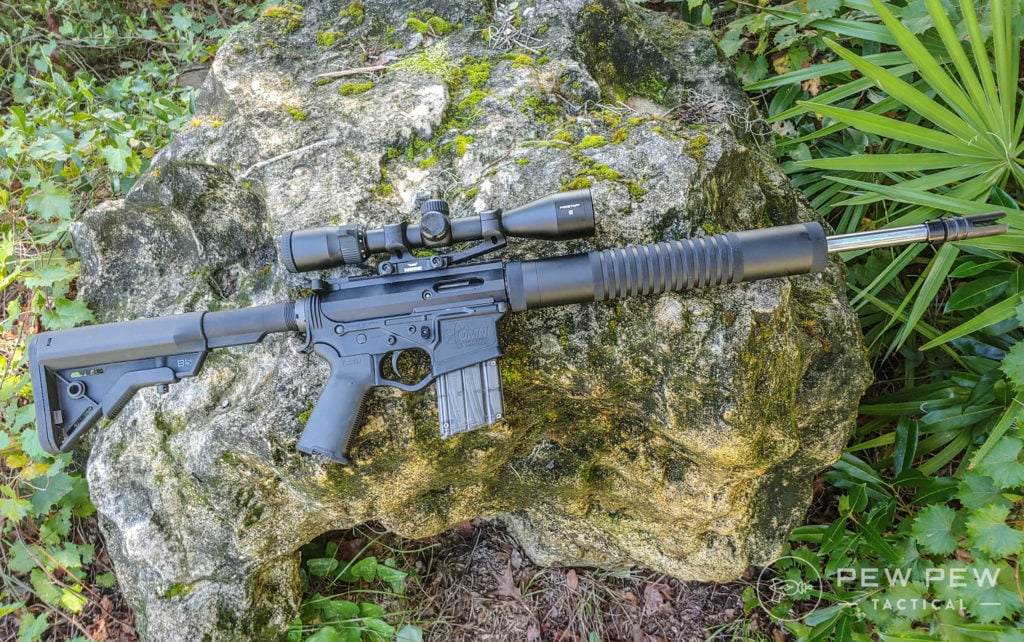 Anyone who got one had high praise for it. My personal upper ate every type of .17 HMR load without issue. The gun fired tight groups and was sub-MOA with good ammunition.
The direct impingement roller delayed system ensured it was soft shooting and pleasant. Shooters looking for a varmint and pest rifle would be well-served with the Garrow Firearms Development 17HMR upper.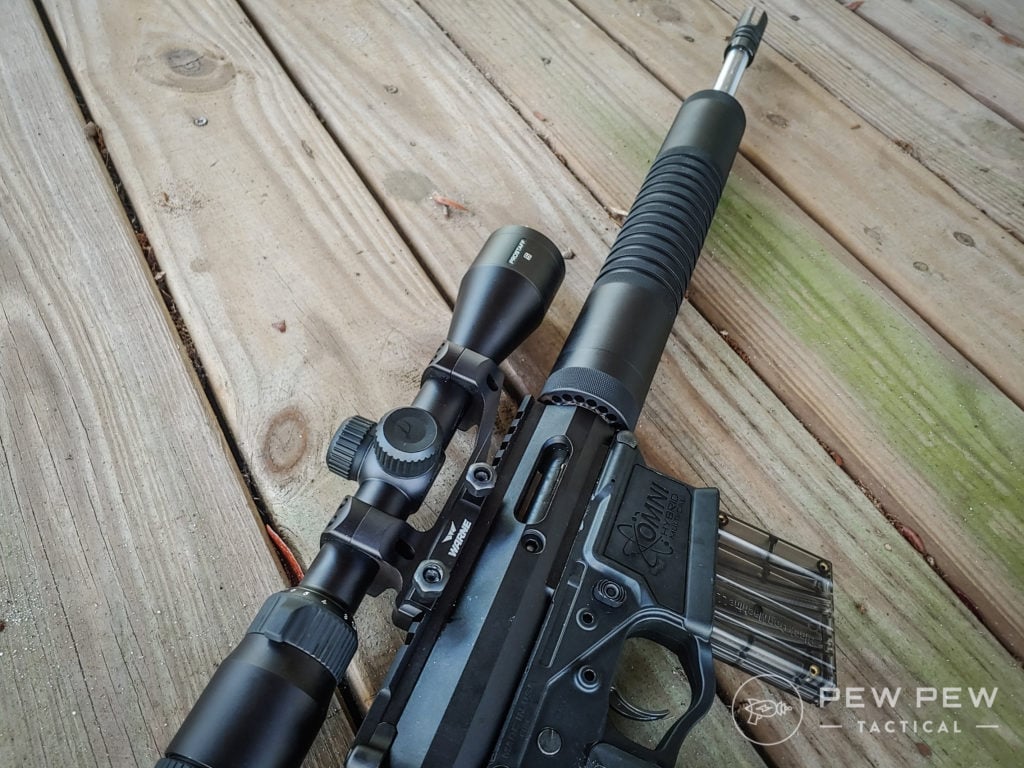 Ideas for a 9mm and .22 WMR variant were discussed but never materialized, and soon after, bigger problems reared their head.
What the Heck Happened?
The Garrow Firearms Development 17HMR upper seemed promising, but in 2019 issues arose.
The website went down for the first time. Customers at Rimfire Central voiced complaints about not receiving their orders and poor communication from Garrow.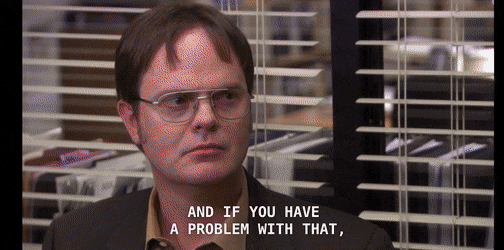 The website came back up, and a frequent poster claiming to be a sponsored shooter for Garrow Firearms Development stated that there was a bolt carrier group issue. Garrow said manufacturers who produced their BCGs backed out on them.
There was no ETA on when the issue would be resolved, and that was seemingly the last update.
I did some research and uncovered a lawsuit between Garrow Firearms Development and Nancy Biasotti. On social media, Biasotti lists herself as CFO and Founding partner of Garrow Firearms Development (GFD).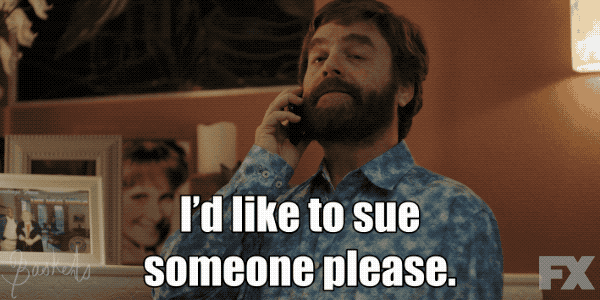 Per the lawsuit, "This case involves allegations that defendant Nancy Biasotti misappropriated $33,047.64 that was intended to be used for the benefit of the plaintiff (GFD)."
The lawsuit was filed in February 2019 and seemingly settled later that year. Between the supplier issues and the lawsuit, the fledgling company couldn't keep up and folded.
But Wait!
This year I ran across an upper with a familiar design on a list of new firearms for 2022. Inland Manufacturing listed the SLT AR-15 Magnum rimfire upper receiver.

The SLT AR-15 Magnum upper looks identical in design but features an M-LOK upper instead of a standard aluminum design. Two circular holes housing the rollers in the sides of the receiver show evident GFD influence.
Final Thoughts
Unfortunately, what was a well-executed design was cut short by internal strife within GFD. Luckily, the merits of the upper were noticed by Inland Manufacturing, and they seem to have licensed the design from Garrow.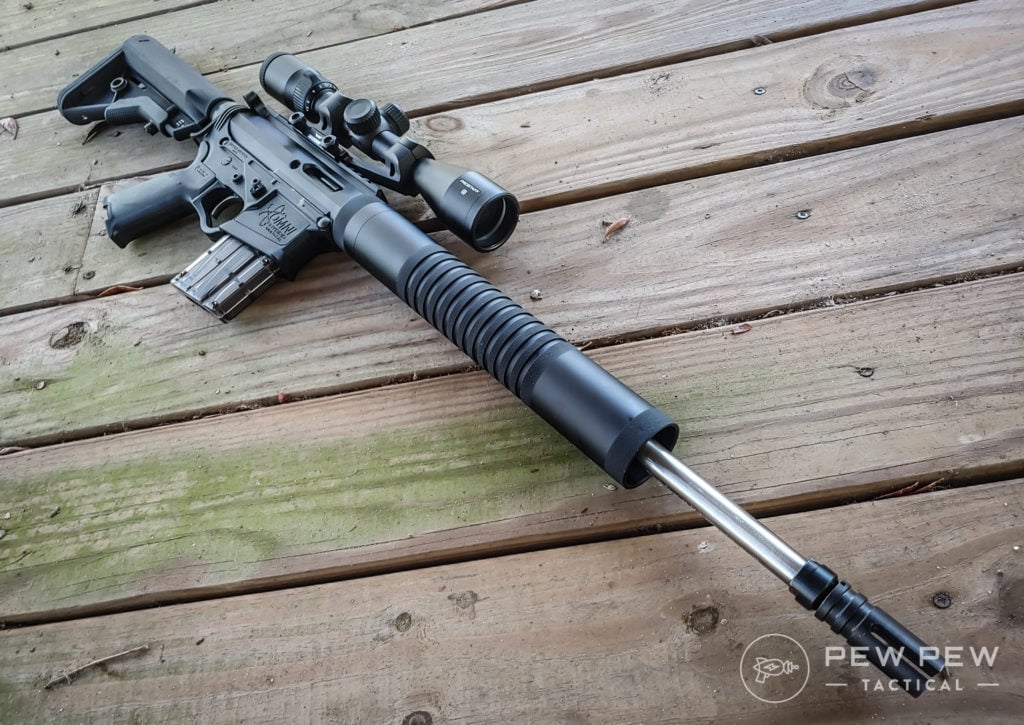 The Garrow Firearms Development 17HMR upper might be gone, but the idea lives on.
What are your thoughts on the Garrow Firearms Development 17HMR upper? Let us know in the comments below! Interested in the caliber? Check out our Guide to the Best Ammo and Guns for .17 HMR!