Welcome to a weekly series here on Pew Pew Tactical dedicated to the gun news you need to know.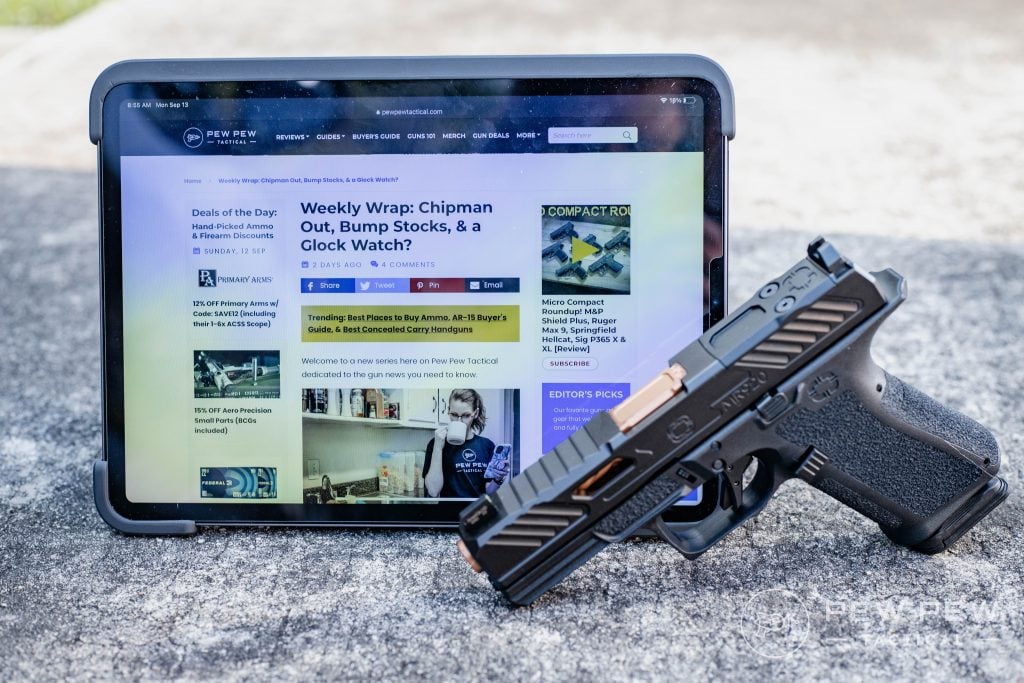 So, keep reading for this week's notable news headlines…
Table of Contents
Loading...
DOJ Proposes New Rule Targeting Private Gun Sales
The Department of Justice, with the White House's backing, announced it submitted a proposed rule seeking to clarify who is "engaged in the business as a firearms dealer" and effectively targeting private gun sales.
While the request seems simple on the onset, the Biden Administration's proposal could create space for universal background checks – limiting private sales of firearms – and limit gun owners' ability to sell their personal firearms.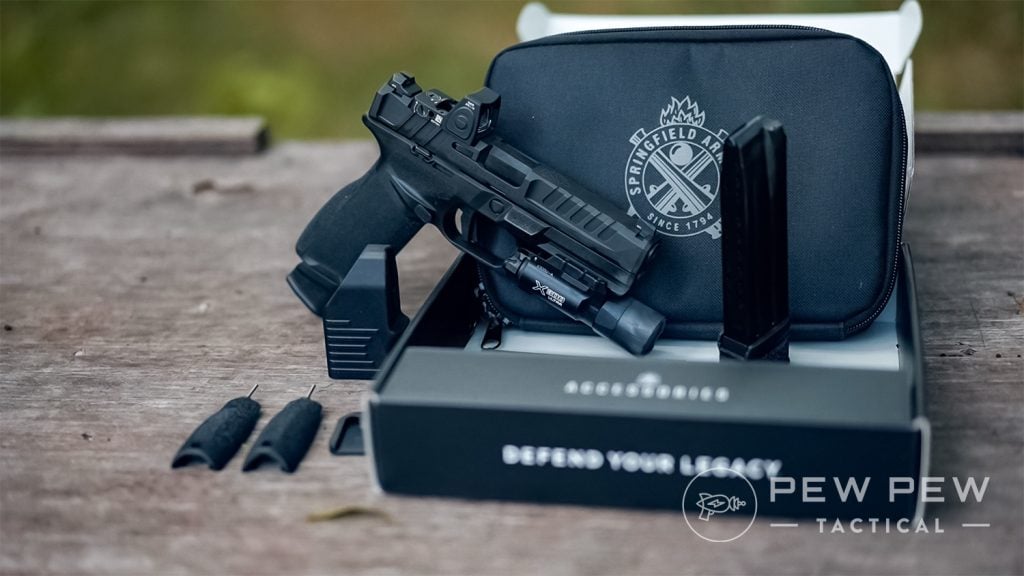 Under the proposal, the DOJ says that selling a gun to a family member or buying/selling relics or curios would not require a license. However, the DOJ would require an FFL for repetitive sales and sales outside family members.
The full criteria proposed would require a license for the following:
Offering for sale any number of firearms and also represents to potential buyers that they are willing and able to purchase and sell them additional firearms;
Repetitively offering for sale firearms within 30 days after they were purchased;
Repetitively offering for sale firearms that are like new in their original packaging;
Repetitively offering for sale multiple firearms of the same make and model; or
As a formerly federally-licensed firearms dealer, selling firearms that were in the business inventory and not transferred to a personal collection at least a year before the sale, addressing the so-called "fire sale loophole."
Additionally, if a gun owner engages in any of the following, they would be classified as a firearms dealer, requiring a license:
Creates a website or making business cards to advertise or market a firearms business;
Maintains records to document and track profits and losses from firearms purchases or sales; or
Purchases business insurance or renting space at a gun show.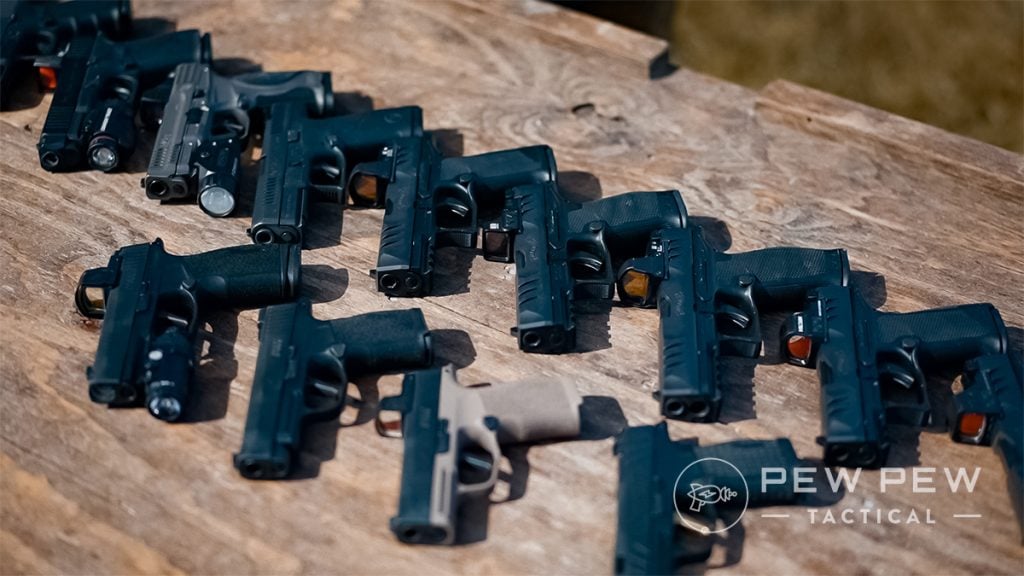 "An increasing number of individuals engaged in the business of selling firearms for profit have chosen not to register as federal firearms licensees, as required by law," ATF Director Steven Dettelbach said in a press release.
"Instead, they have sought to make money through the off-book, illicit sale of firearms. These activities undermine the law, endanger public safety, create significant burdens on law enforcement, and are unfair to the many licensed dealers who make considerable efforts to follow the law."
He added, "The Gun Control Act's exceptions to the license requirement exist to allow all law-abiding Americans to exercise their Second Amendment rights – not to facilitate the intentional evasion of the background-check system. This new proposed rule would clarify the circumstances in which a person is 'engaged in the business' of dealing in firearms, and thus required to obtain a license and follow the laws Congress has established for firearms dealers."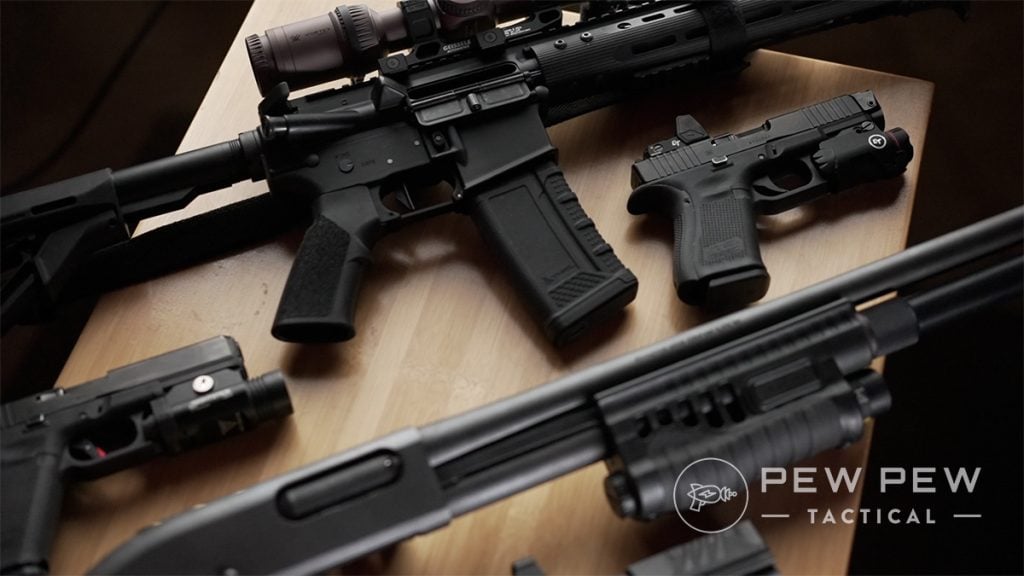 The National Shooting Sports Foundation slammed the proposal, calling it an overreach and clarifying that the Bipartisan Safer Communities Act already outlines what qualifies as an FFL.
"Congress made a one-word change to the 'engaged in the business' definition by removing the word 'livelihood' the courts had effectively read out of the statute," said Senior Vice President and General Counsel of the NSSF, Larry Keane.
"The law still defines a firearm dealer as, 'a person who devotes time, attention and labor to dealing in firearms as a regular course of trade or business to predominantly earn a profit through the repetitive purchase and resale of firearms, but such term shall not include a person who makes occasional sales, exchanges, or purchases of firearms for the enhancement of a personal collection or for a hobby, or who sells all or part of his personal collection of firearms.'"
The proposed rule has been published in the Federal Registrar and is open for public comment for 90 days ahead of a Final Ruling.
California Raises Taxes on Guns & Ammo
California legislators voted to levy an 11% excise tax on guns and ammo to improve security at schools and fund gun violence prevention programs.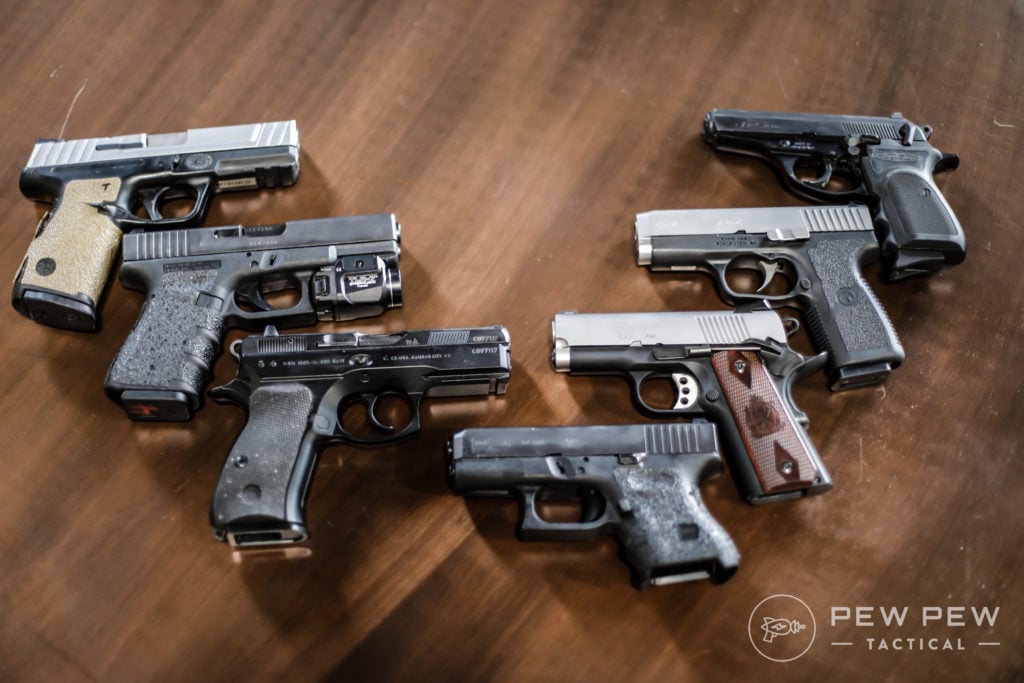 Though the state would make businesses pay the tax, not purchasers, the tax hike could see already high prices increase even more. However, the bill carves out exemptions for police officers and businesses with less than $5,000 in sales over three months.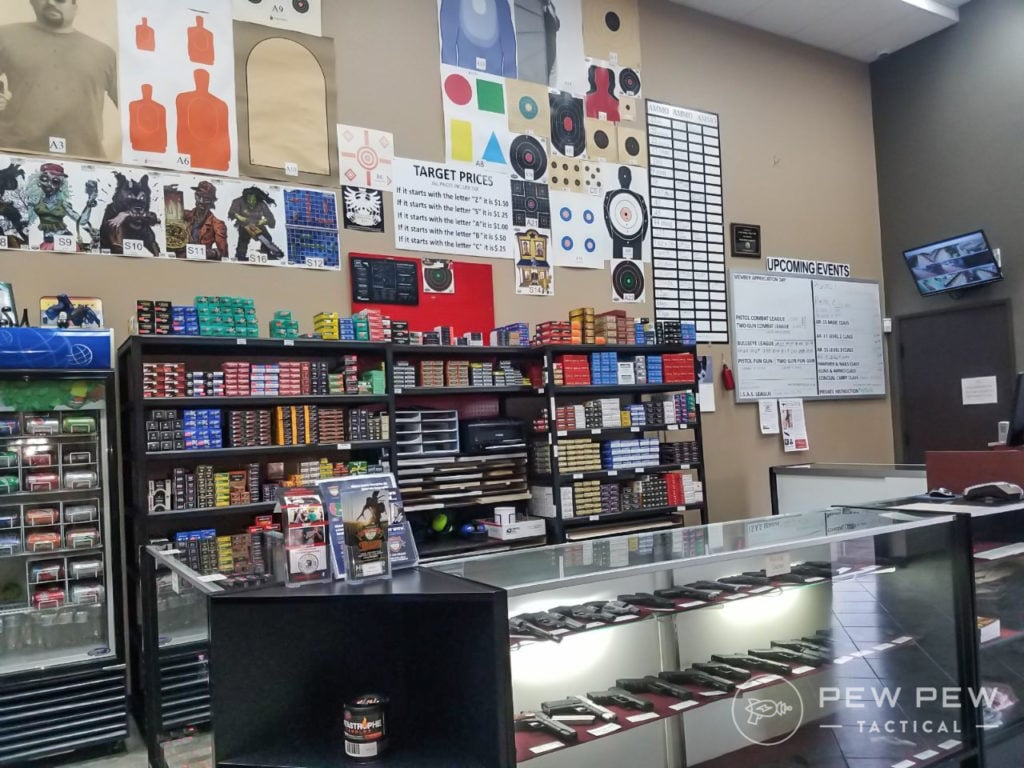 "It's a poll tax. It's a tax on exercising a constitutional right," Chuck Michel, president of the California Rifle and Pistol Association, told ABC News. "We're going to have to file a lawsuit to challenge it."
Revenue from the tax would be deposited in the Gun Violence Prevention and School Safety fund, which is used to "fund gun violence prevention, education, research, response, and investigation programs."
The tax awaits California Governor Gavin Newsome's approval before it's official. Newsome has until Oct. 14 to sign the tax into law, though it's unclear if he will do so.
He has previously opposed tax increases but, alternatively, has taken a hard stance against guns and advocated for stricter gun laws.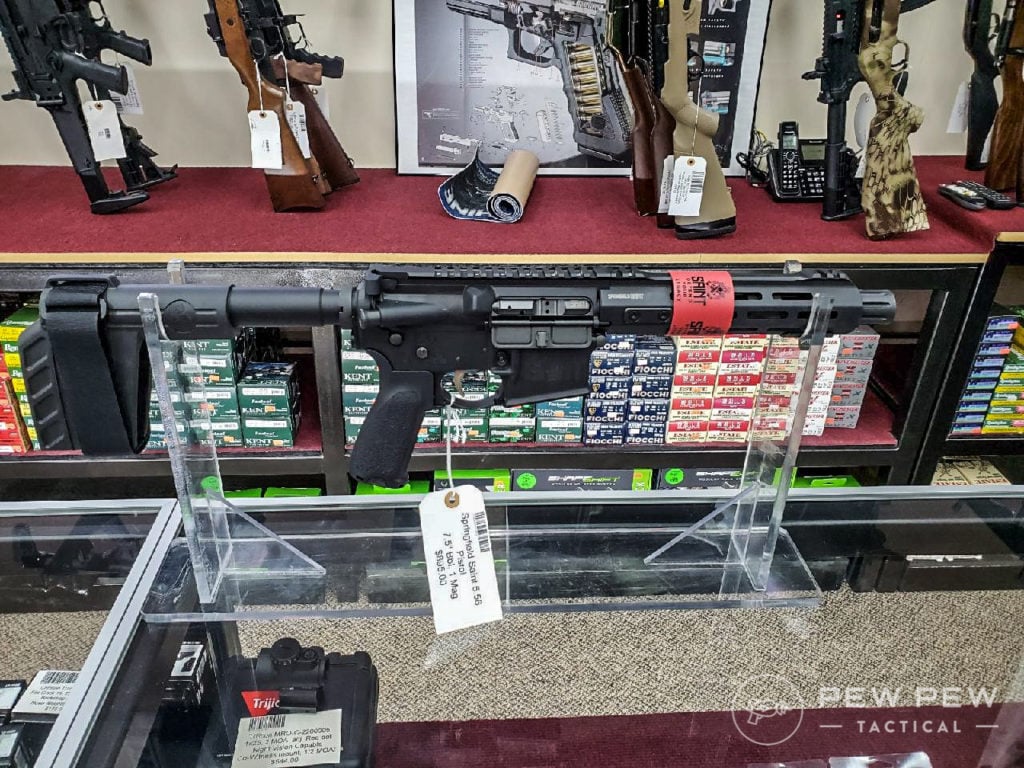 The bill's author, Assemblymember Jesse Gabriel (D-LA), said he is confident Newsome will sign the bill.
"He has been an incredible national leader and champion on gun violence prevention issues and continues to be bold on this front," Gabriel explained to ABC News. "We have every expectation that he will sign the bill."
It's worth noting that most states do not impose special taxes on firearms and ammunition as the federal government already taxes gun and ammo purchases. Funds from that are directed to each state's wildlife conservation initiatives and hunter safety programs.
If signed into law, it would take effect July 1 and would likely generate over $150 million in annual revenue.
New 2A Group Looks to Support Gun Rights
The United States Association of Gun Owners is a new pro-2A association looking to provide its members with education, training, and other benefits.
Though non-members can still shop with USAGO, members see perks like discounts, special pricing, and access to online training.
Membership is tiered, with all levels receiving:
Factory-direct pricing for guns, ammo, gear, and accessories
Association benefits
Private online community
Training articles
Automatic entry in monthly gear giveaways
Podcast and interviews
First access to new gear and product launches
Training Vault: Unlimited concealed carry, self-defense, and firearm e-training
On top of that, each tier comes with added perks. The VIP tier gets flat rate shipping on all orders, 20% savings on partner brands, and 20% on member referral commissions.

Moving from there is the Elite tier, the most popular option. It comes with automatic entry in guns and ammo giveaways, unlimited free shipping on guns and ammo, and savings and member referral commissions at 25%.
Rounding out the tiers is the Premier option, which nets you the same perks as the Elite tear plus free gun transfers (up to $25 per month in the form of USAGO store credit), free ammo credits (up to $25 per month), and partnership savings and referral commissions at 30%.
The VIP is $9.99/month, the Elite is $17.76/month, and the Premier tops out at $39.99/month.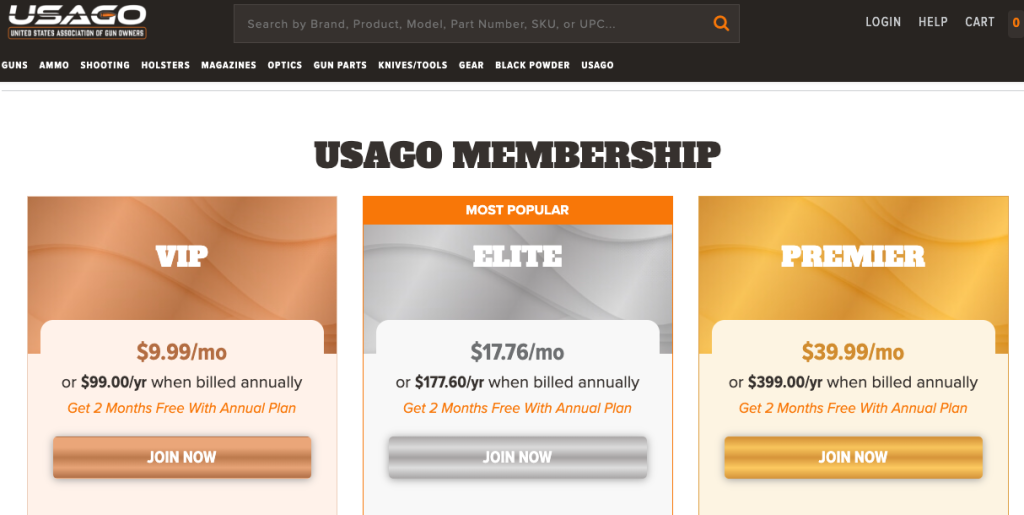 "USAGO.org recognizes that the best way to safeguard the Second Amendment is by promoting safe and responsible firearm usage through education and training. By giving back to its members, USAGO.org ensures the continued preservation of the Second Amendment by providing resources for members to exercise their rights responsibly," the company said in a press release.
You can learn more at USAGO.org.