Welcome to a weekly series here on Pew Pew Tactical dedicated to the gun news you need to know.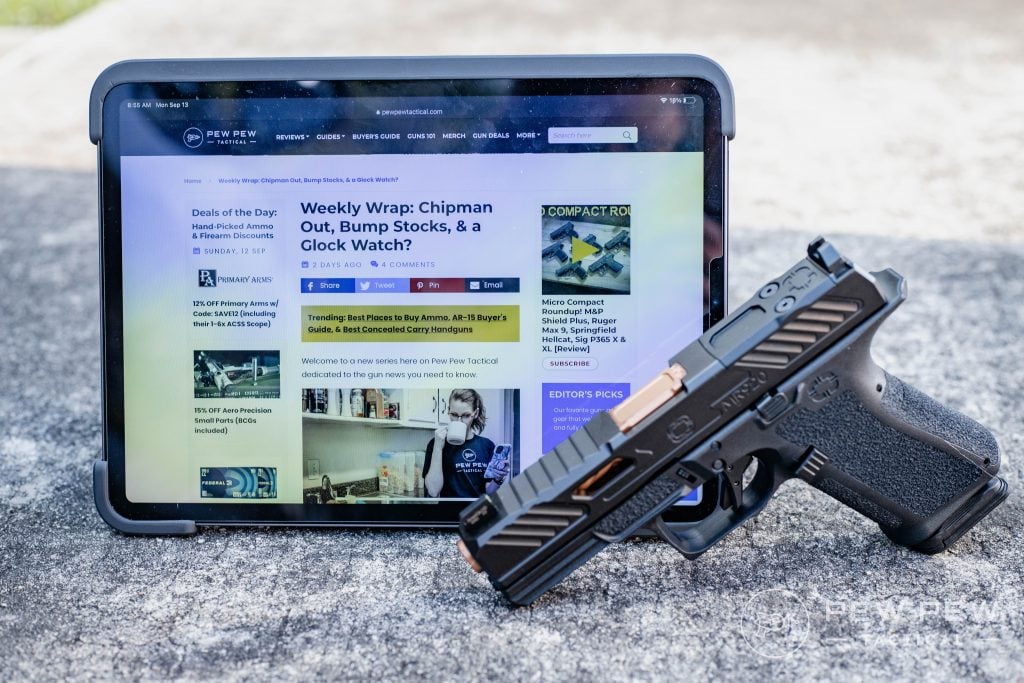 So, keep reading for this week's notable news headlines…
Table of Contents
Loading...
Biden Looks to Fill ATF Director Position Again
President Joe Biden is taking a second crack at filling the Bureau of Alcohol, Tobacco, Firearms and Explosives Director position, with sources at Politico saying a new nominee may be announced as early as this month.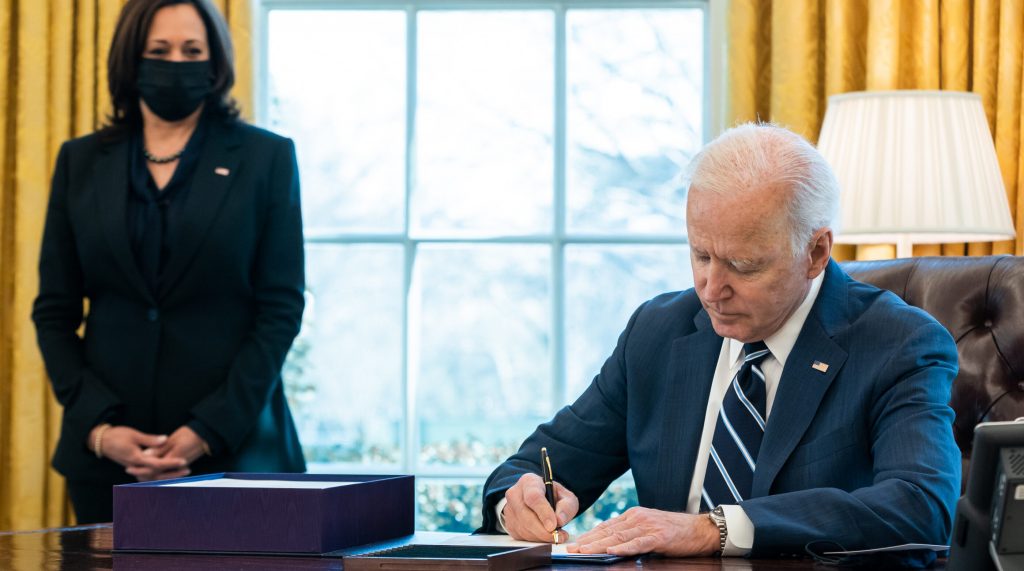 Biden was forced to withdraw his first pick for the position, David Chipman, after mounting pressure and concerns over Senate confirmation.
The ATF hasn't had a permanent director since 2015.
Though the White House hasn't commented on potential nominees, sources at Politico say two names have been circulating — former federal attorney for the Northern District of Ohio, Steve Dettelbach, and current acting head of the Bureau, Marvin Richardson.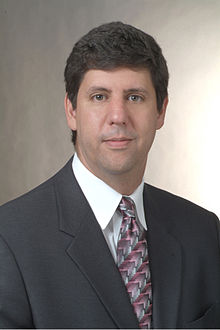 Dettelbach previously called for an assault weapons ban and universal background checks on firearm purchases in 2018 when he unsuccessfully ran for attorney general of Ohio.
Richardson, on the other hand, was appointed as Deputy Director of the ATF in 2021 but currently serves as the acting director of the ATF.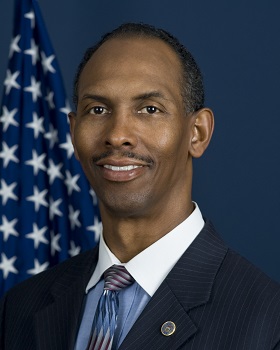 Anti-gun groups have urged Biden to select another nominee for the director position soon.
"We believe that we need a new ATF director immediately, given that reducing crime is one of their priorities for the administration," Po Murray, chair of the Newtown Action Alliance, told Politico.
Ohio Bill Would Let Teachers Carry Guns in School After 20 Hours of Training
A new Ohio bill is poised to allow teachers to carry guns in school after completing hands-on firearms training.
Currently, firearms are prohibited within schools, but HB 99 would allow school staff – including teachers, cafeteria staff, janitors, etc. — who undergo training to legally carry on school grounds.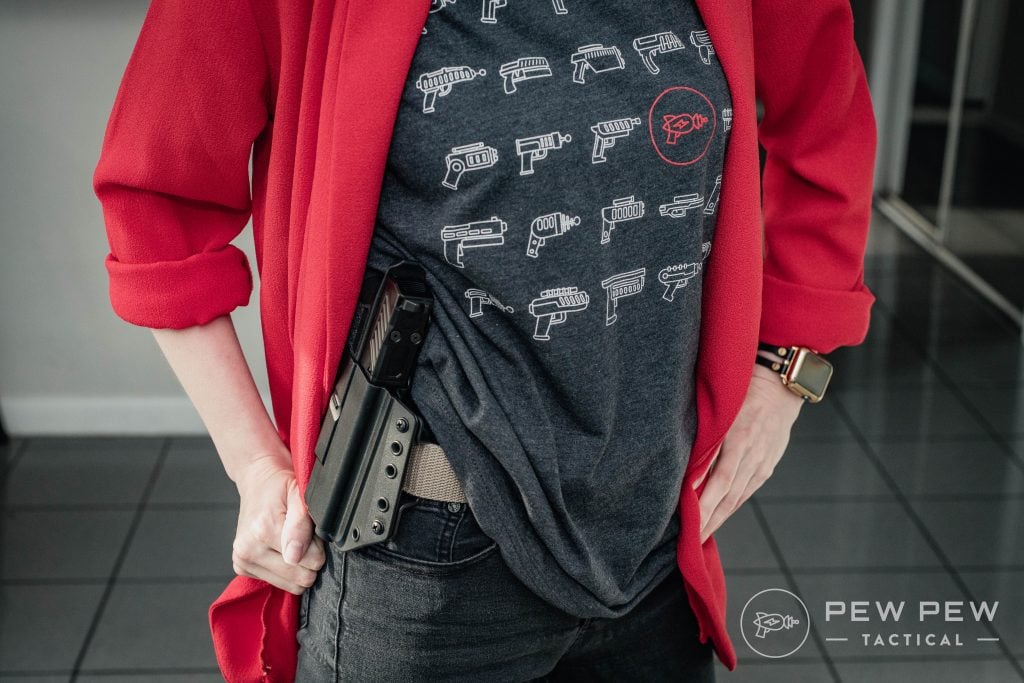 Staff would be required to complete 20 hours of training, plus the additional eight hours of training required to receive a concealed carry permit. The bill also stipulates that only two hours of that training be hands-on with a firearm.
Firearms proponents applauded the bill, saying it's a step in the right direction to prevent school shootings.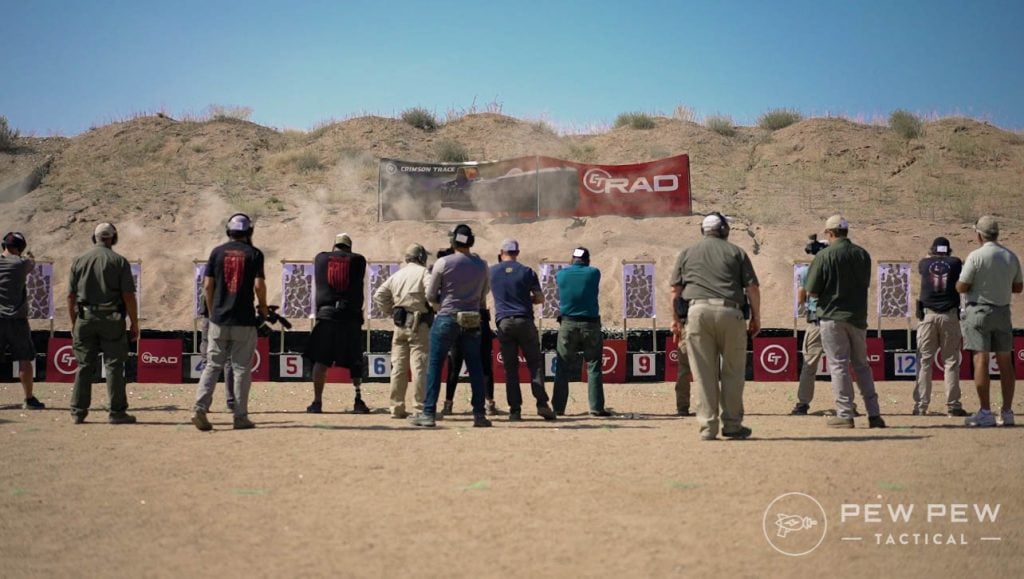 "The one thing we know is this: the faster the active killer is confronted, the more lives are saved," Buckeye Firearms Association Rob Sexton told News 5 Cleveland. "It's our hope that the Legislature would pass House Bill 99 and restore some sanity to school safety."
Opponents, however, say that the bill is too broad and the training requirement inadequate.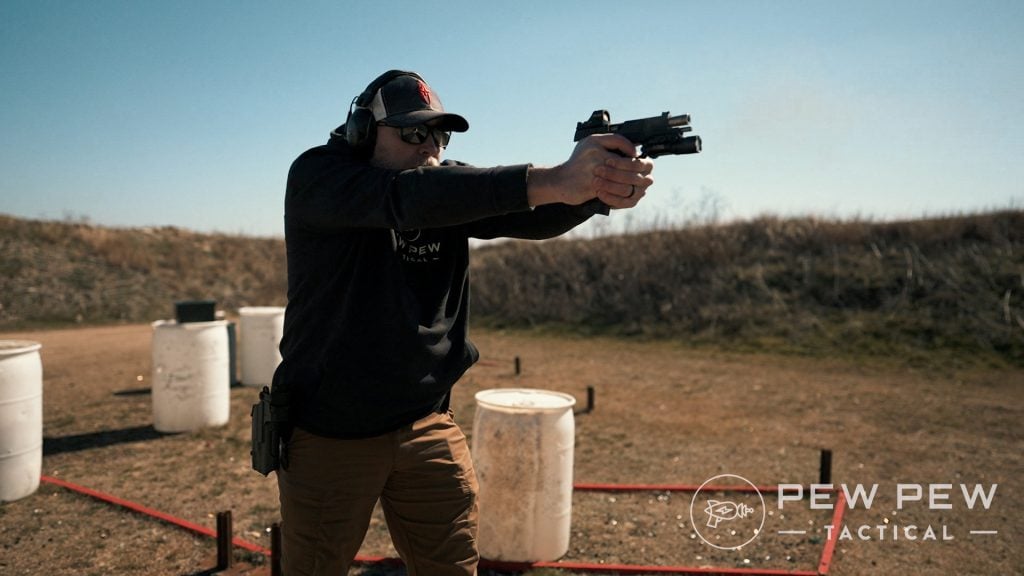 "We don't think that the training hours are adequate for what they're going to be doing in their schools," Michael Weinman, Director of Government Affairs for the Fraternal Order of Police of Ohio, told News 5.
"[It's] carrying a firearm and discharge a firearm in possibly a crowded room or a cafeteria, being able to retain that weapon if the students could want to take away that weapon from them."
HB 99 now moves from Ohio's House to the state Senate.
Kentucky Legislature Passes Bill Allowing Attorneys to Carry Guns in Courthouses
The Kentucky legislature recently passed a bill that would allow licensed attorneys to carry guns into courthouses.
HB 690 originally defined the roles of the Judicial Court but was recently amended to include a section permitting the carry of firearms in the courtroom by the Attorney General and attorneys licensed to practice law within the state. That list would include the county attorneys and judges.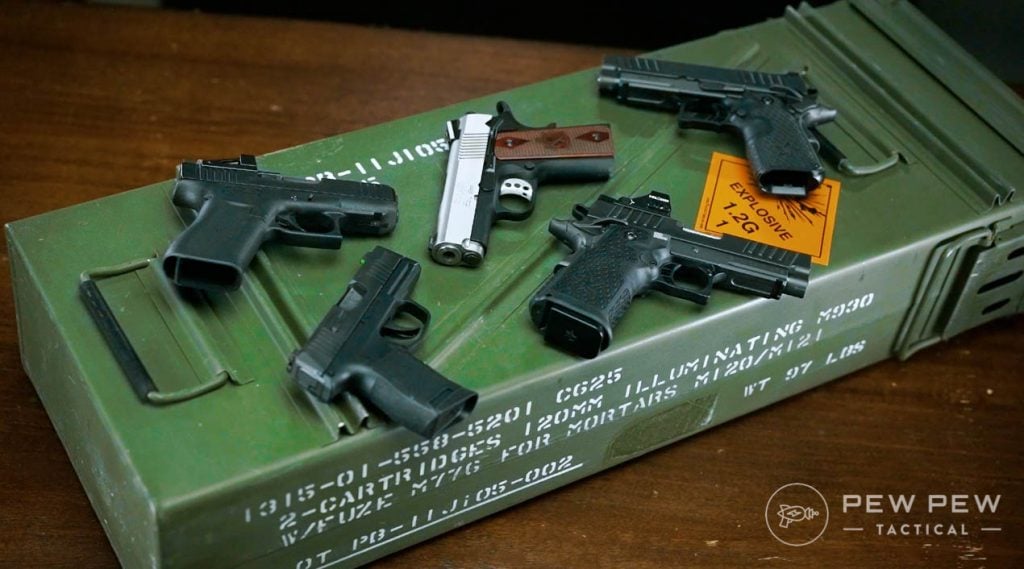 The amended bill passed in both the House and Senate.
Supporters of the bill said it allows court officers and lawyers to fall under the same rules and practices.
"Licensed attorneys in good standing with the Kentucky State Bar Association should be awarded the same rights and protections as other officers of the court," Sen. Jonnie Turner (R-Harlan) in a statement.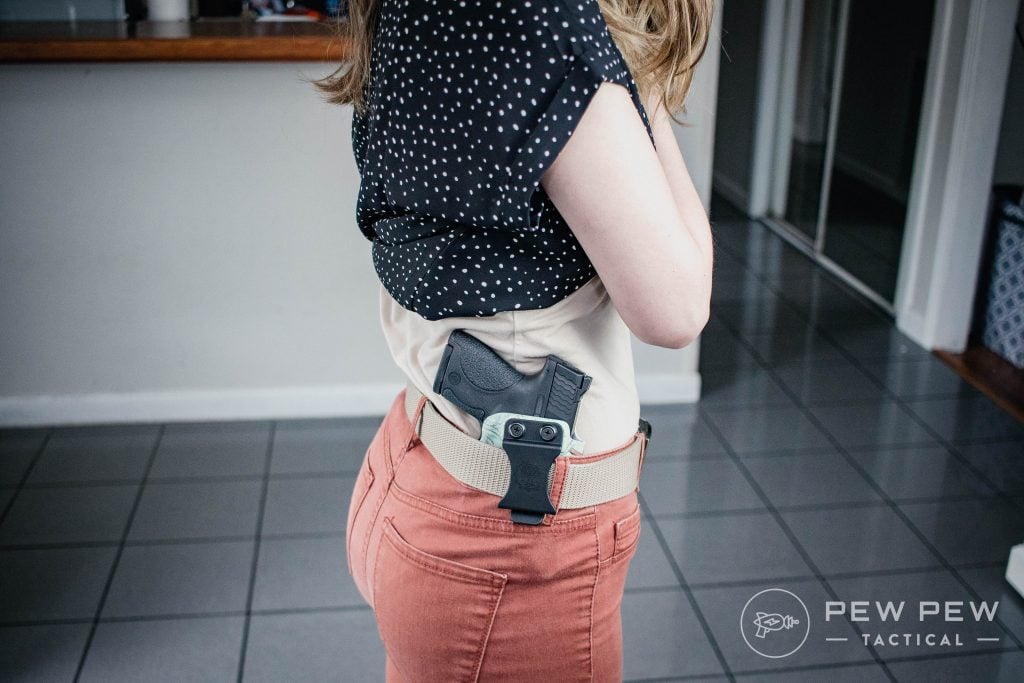 However, opponents said the courtroom is often filled with intense emotions that could easily escalate into deadly altercations with the presence of guns.
"The last thing we need is guns in the courthouse," District Court Judge David Boyles told WHAS 11. "Imagine a responsible criminal defense lawyer who is armed sitting next to his client in court. Now imagine the client overpowering his lawyer, taking his firearm, and creating a deadly encounter inside the courtroom."
Kentucky Gov. Andy Beshear has until April 12 to veto the measure before the legislative session closes.
It's worth noting that Republicans hold enough seats to override Beshear's veto, should he oppose the bill.
MyCustomGun Offers Unique 3D AR Building Process
MyCustomGun brings an innovative 3D process to gun building, providing ample opportunities for gun owners to customize guns the way they want.
The shop relies on 3D visualization software on its site that allows gun owners to build their guns and view them from every angle. MyCustomGun says this process makes gun builds and customization easier for consumers, no matter their skill level.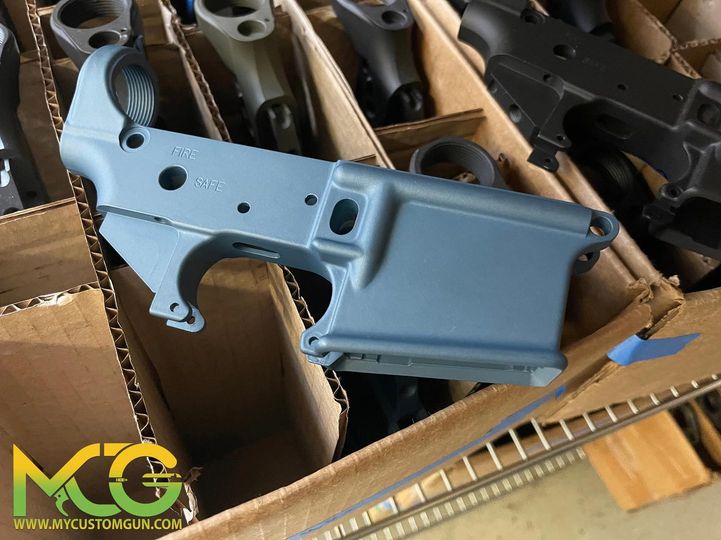 "When using our platform, even users with basic knowledge in technology will be able to easily navigate and build their own firearm," the company said. "The 3D model will appear extremely realistic, and any changes or customization that you make will be reflected in real-time."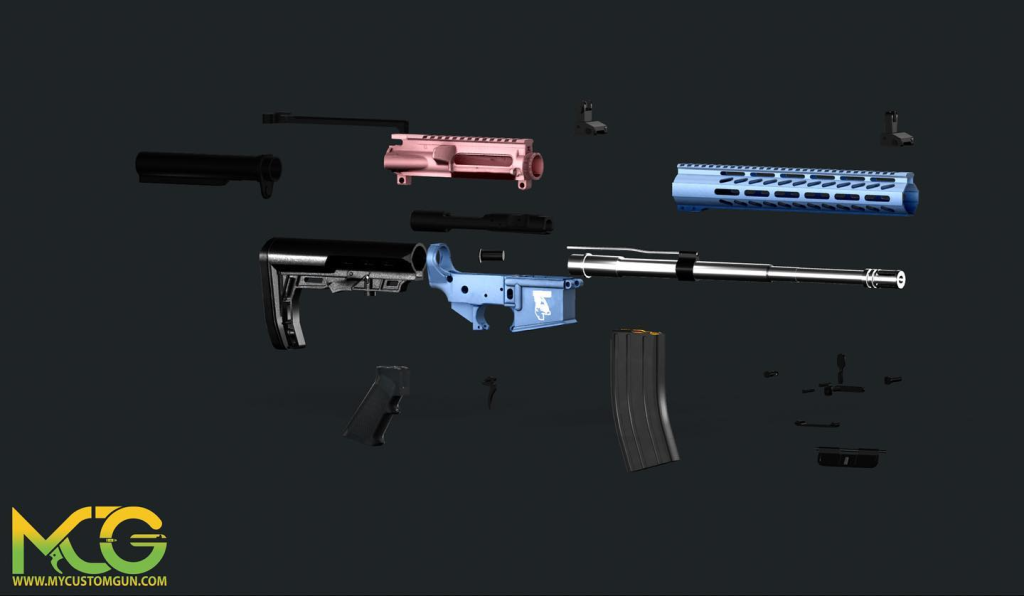 Consumers can buy full-fledged working AR-15s and AR pistols or can opt for parts like lowers and uppers to add to their own builds.
"We here at MyCustomGun, strive to bring the best quality gun building experience for our customers. We make buying your very own highly customized firearms easy."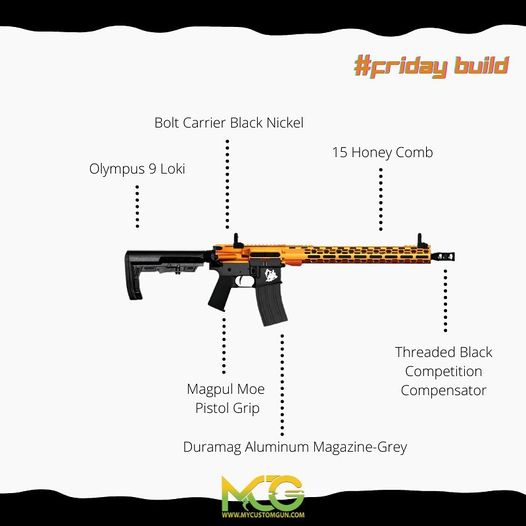 What do you think of the headlines above? Let us know in the comments. Also, catch up on other Weekly Wraps or news in our News Category.