Any gun girl knows that pairing clothes and guns can sometimes be tricky.
Though there's an influx in companies now catering to the women's market, some of the offerings are…less than ideal. (That is unless you want to look like you're carrying a gun.)
When Vertx – a well-known gear company in the gun space – jumped into the women's concealed carry market, I was a bit leery. Would the women's line merge comfort, fashion, and functionality?
Luckily, Vertx sent me some items to try out firsthand. So, today I'm going to walk you through a few of these products. We'll talk about what makes them stand out and whether they work for concealment.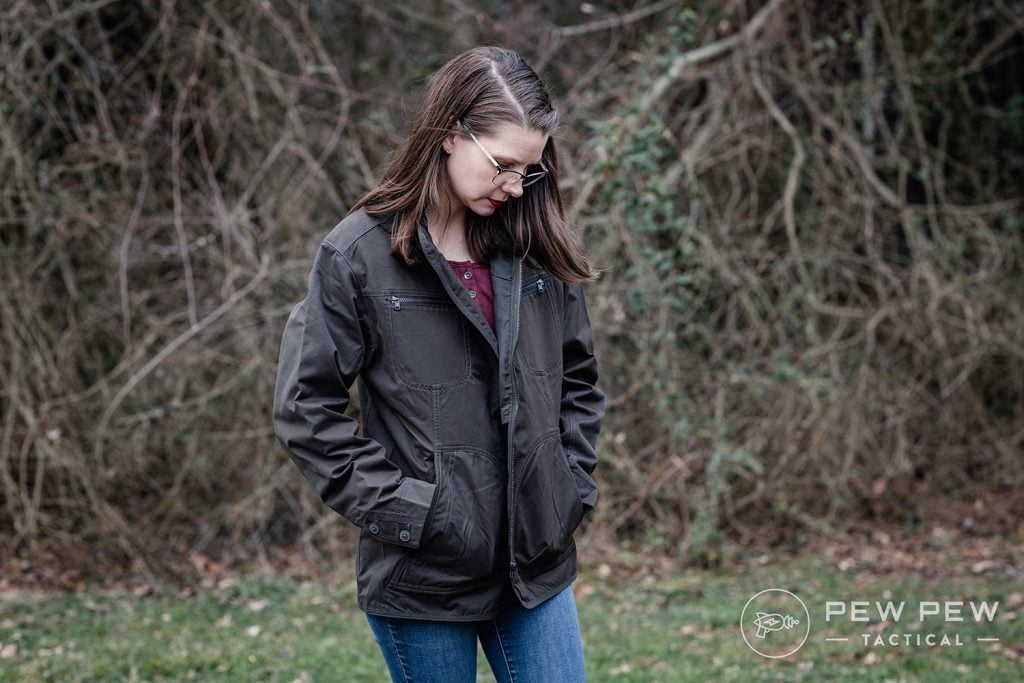 By the end, you'll know whether Vertx's women's lineup is worth your cash.
Before we get too deep into the review, I feel like it's worth mentioning that I'm 5'2" and weigh about 100 to 105 pounds. Typically, I wear a small in shirts – especially when it comes to concealing.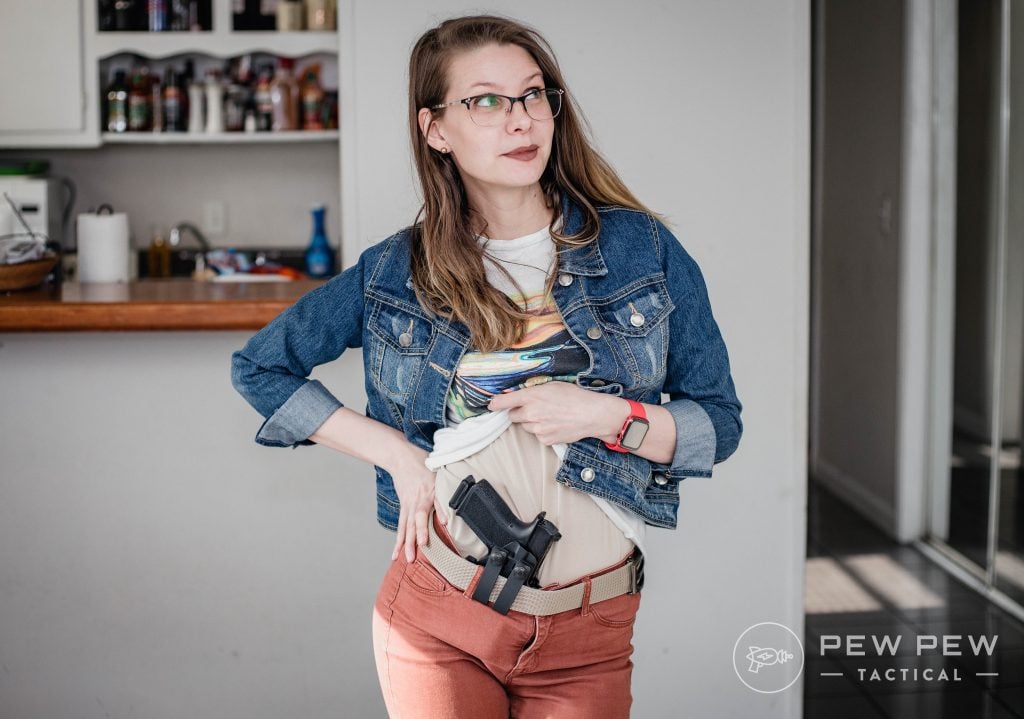 With that frame of reference in mind…let's dive in.
Table of Contents
Loading...
Collins Henley
Kicking off the new threads is the Collins Henley – an EDC-ready shirt that aims to help women conceal.
The shirt features an A-line fit that is tapered towards the bust but flares as it moves towards the hip. It opts for a WeaponGuard underlayer designed to protect skin from chafing and keep things on the cool side.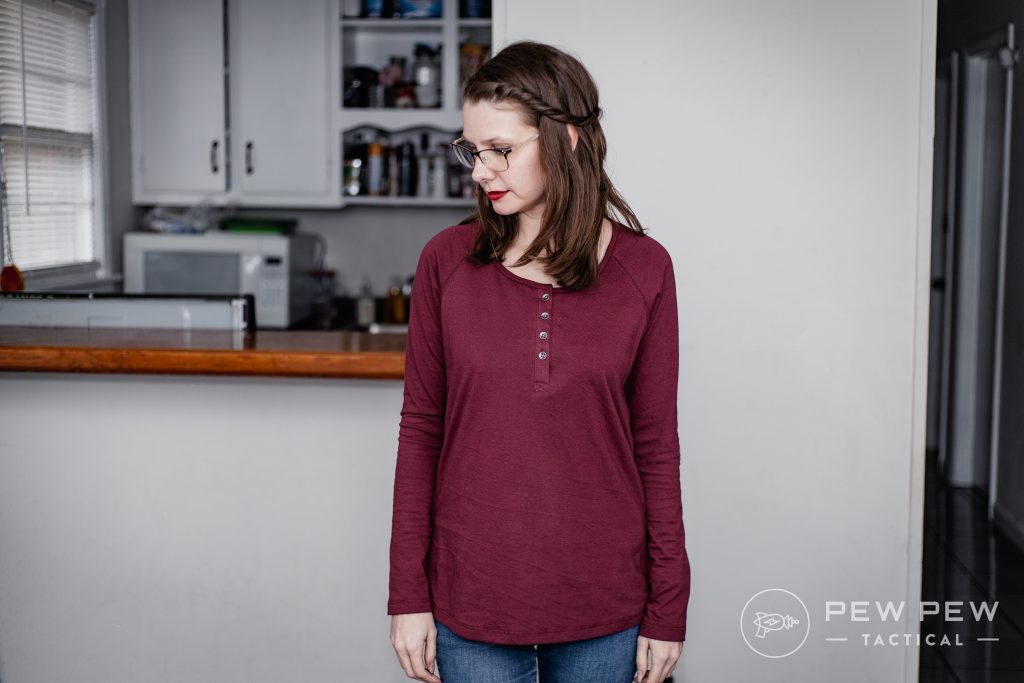 Small cut-outs in the underlayer allow for comms if you're playing undercover cop, and there's even a comms loop inside the back collar.
Right off the bat, the set-up feels comfortable and looks casual. It was easy to wear this around town and blend in doing so.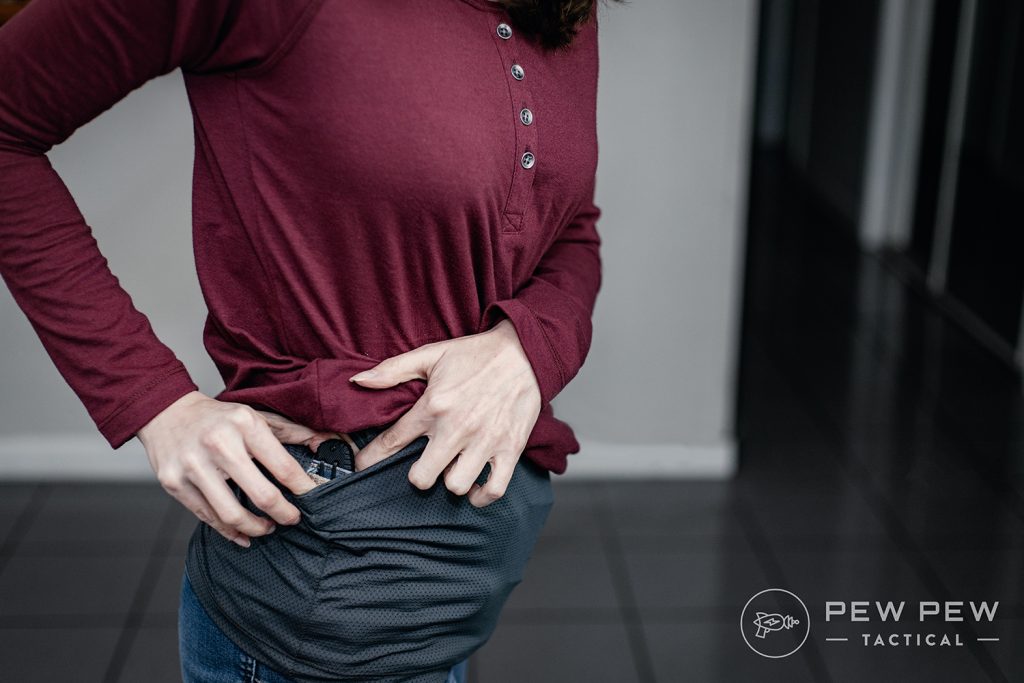 That A-line style cut really aids in concealment as it flares at just the right spot. I easily concealed my Shadow Systems MR920 – a midsize 9mm that's not always conducive to t-shirts, given my petite frame.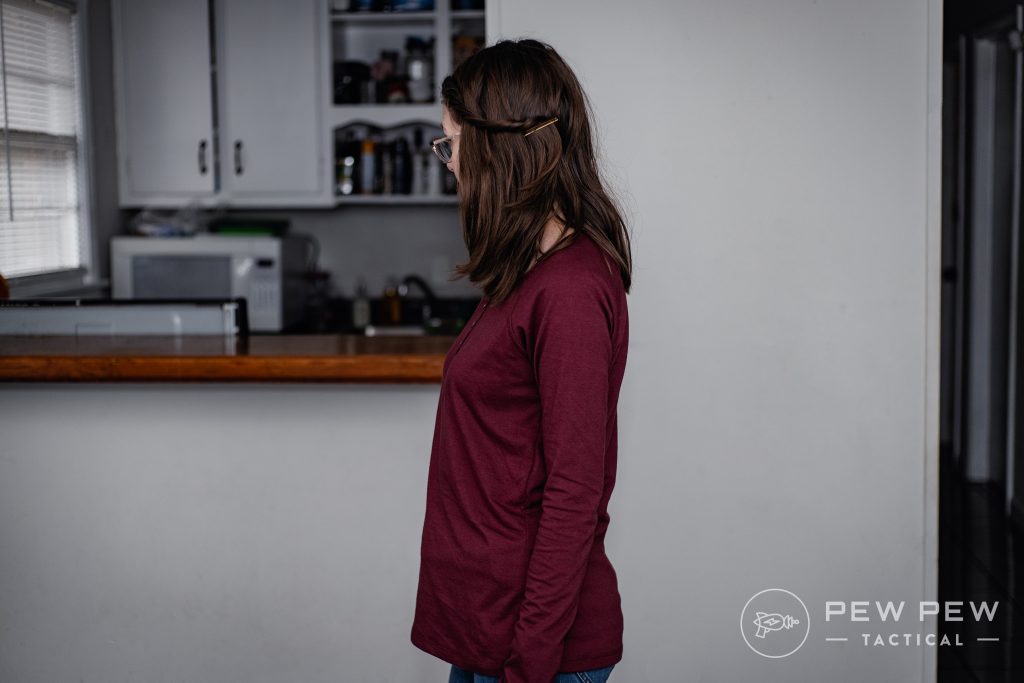 Also, the shirt breathes well. Granted, it's the dead of winter here in Tennessee, but I still didn't feel myself getting overly toasty in this get-up.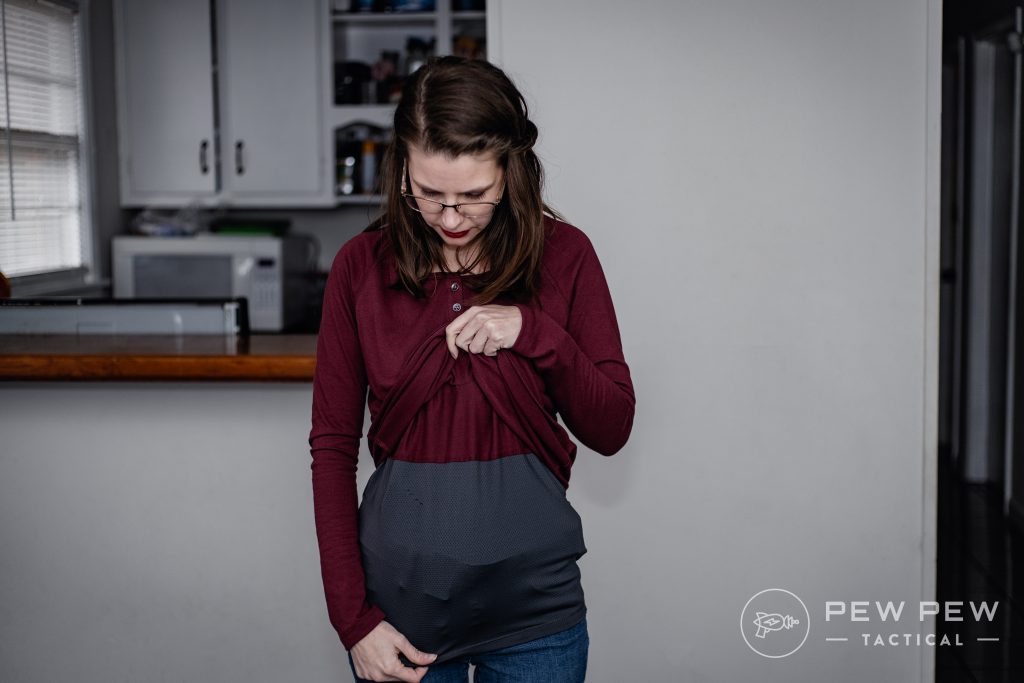 Overall, I liked the Collins Henley and its functional yet casual vibe.
The Collins Henley comes in gray and a burgundy color with sizes X-Small to X-Large.
Best Women's Concealment Shirt
45
at Amazon
Prices accurate at time of writing
Prices accurate at time of writing
Swift Hoody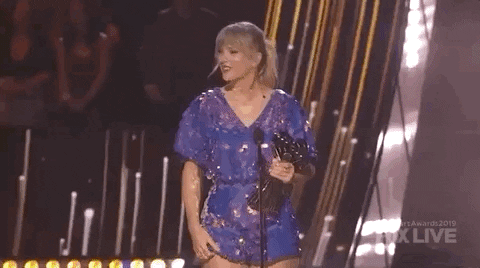 The Swift Hoody offers a sweatshirt-style layer designed to keep concealed carriers warm but still allow access to belted gear.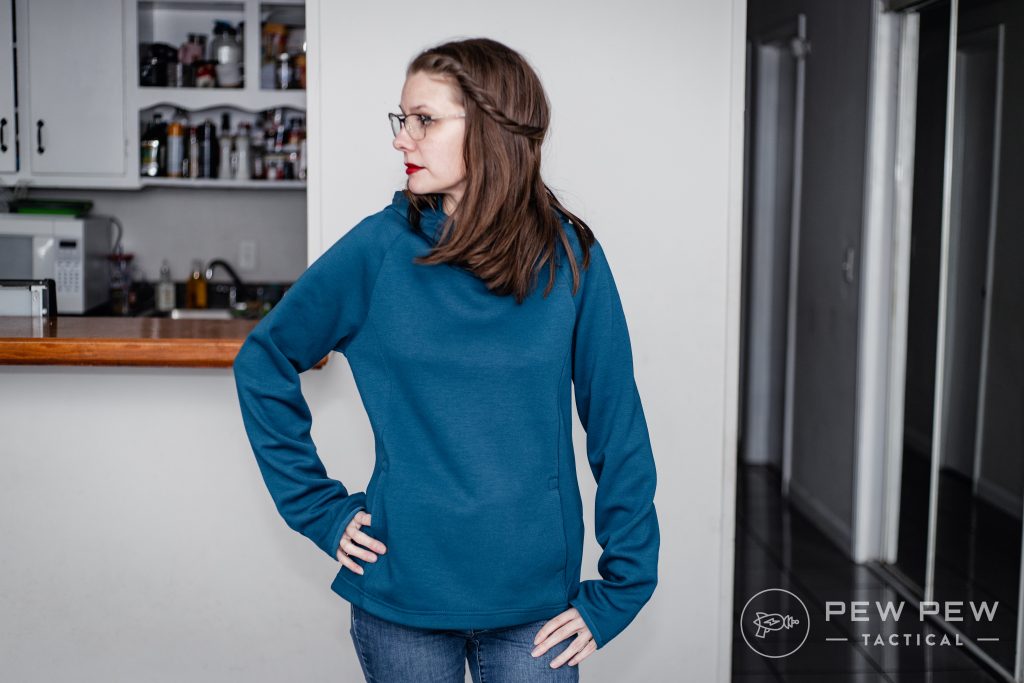 This front crossover hoody is a part of Vertx's VaporCore line – meaning it boasts material that looks to keep your body temp regulated. In short, you won't be too hot or too cold. Like Goldilocks, you should remain just right.
The Swift Hoody boasts a few other features like a kangaroo pouch on the abdomen and thumb holes in the sleeve.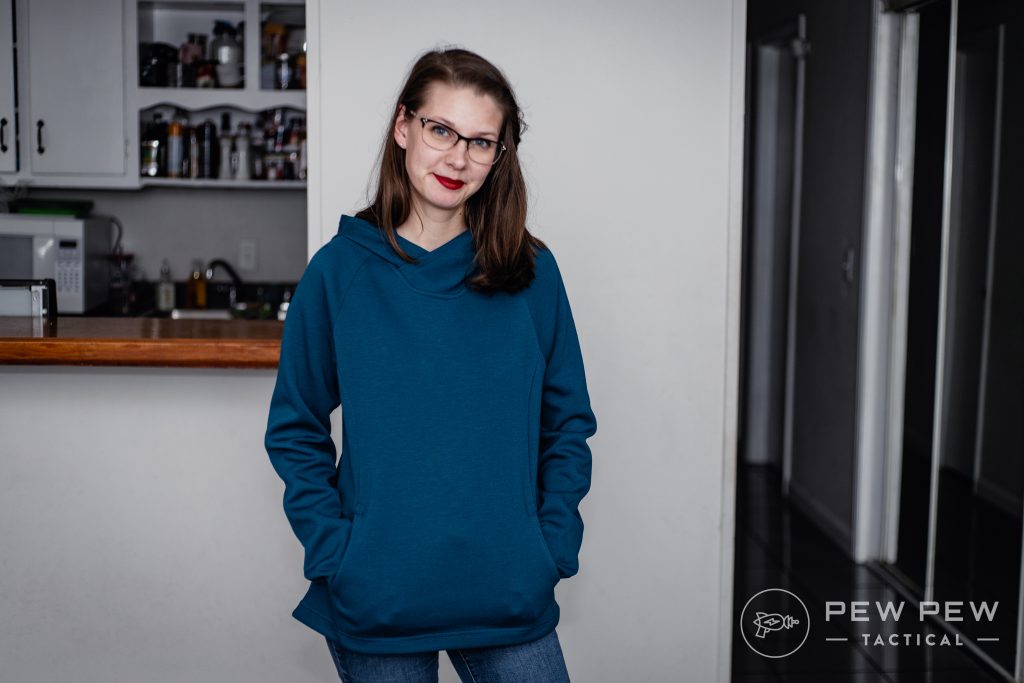 That kangaroo pouch also comes with a zippered pass-through so you can easily access gear on your belt – like a knife.
When wearing the Swift, again, the idea of comfort meets casual sprang to mind. The hoody is one that I can easily wear all day without it becoming overly hot or cumbersome.
Additionally, I like the idea that I can discreetly grab my knife should I need it without drawing a lot of attention to myself.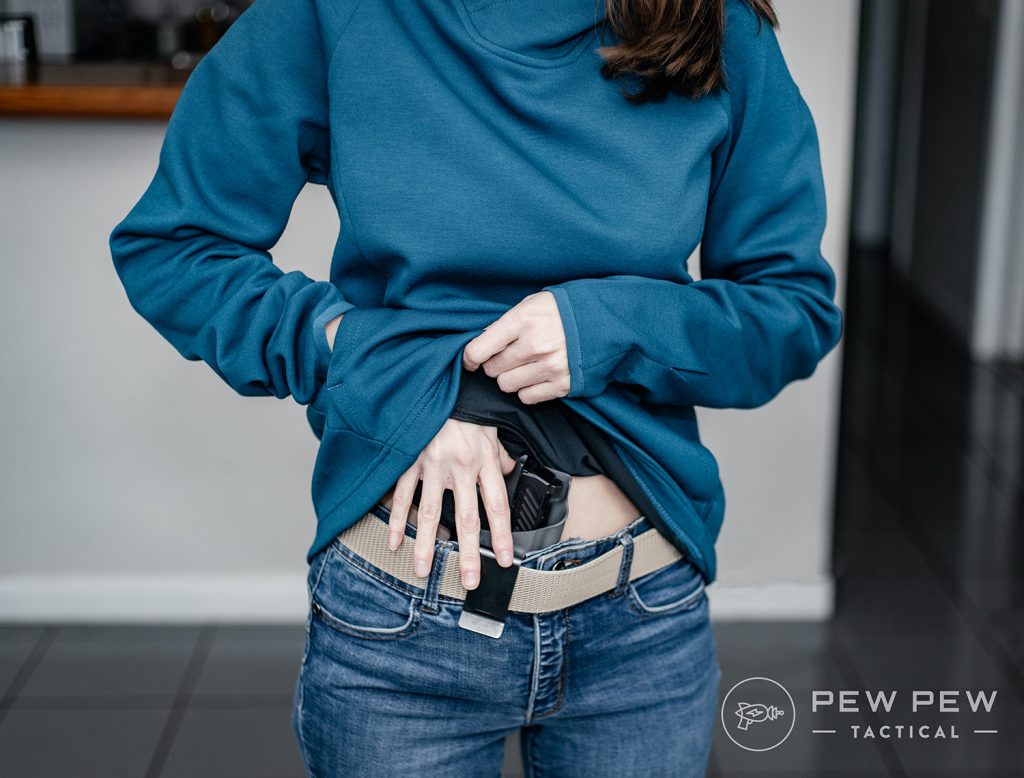 Again, the Swift sticks to the theme of being low-key and not necessarily looking like gun clothing. That's a detail I appreciate, as the last thing I want to do is look like I've got a gun hanging out on my belt.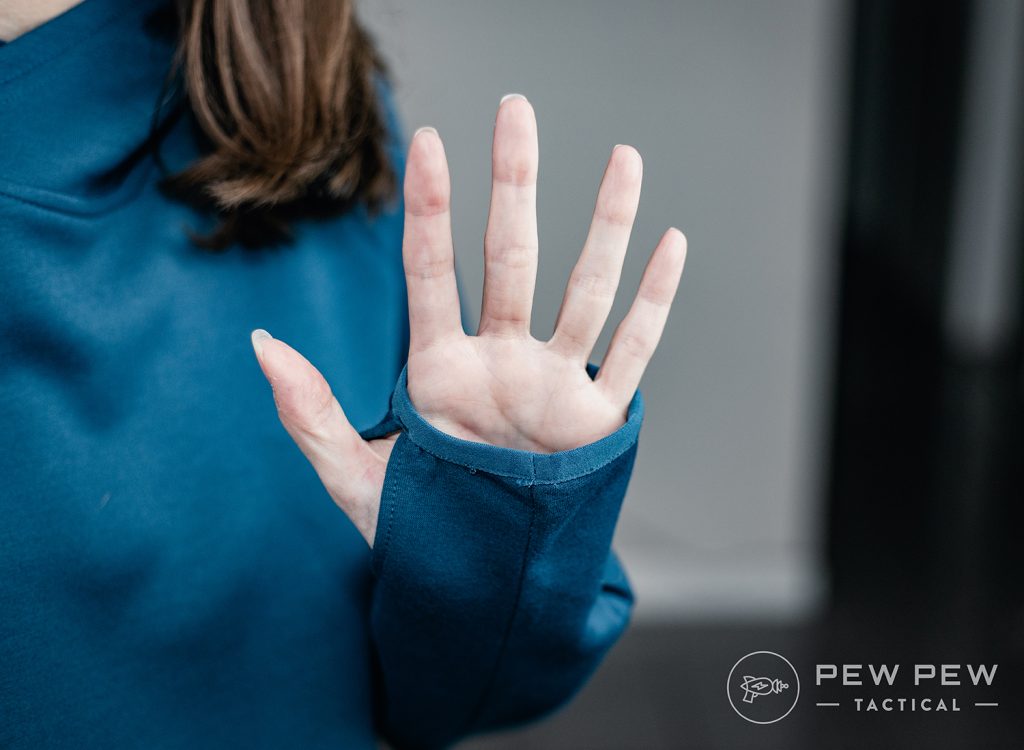 That said, it feels a little pricey at $89. Let's face it, that's more than I normally spend on sweatshirts. However, most sweatshirts don't offer temp regulation or that nifty pocket (and thumbholes!).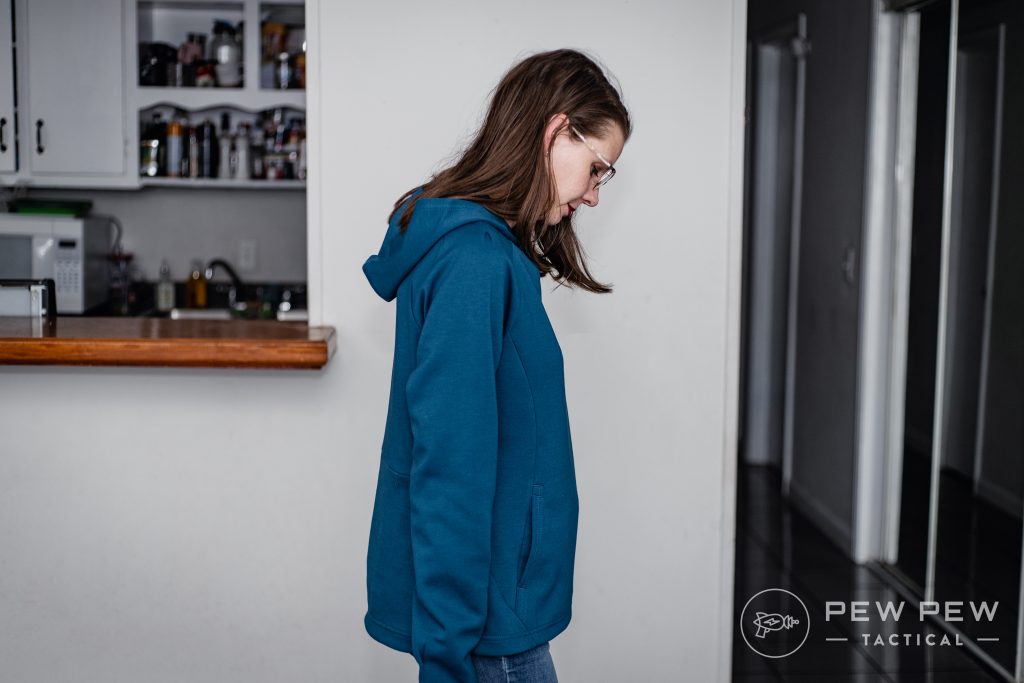 So, while $89 seems steep, if you're after something that will aid in carry, it definitely fits the bill more so than your standard Walmart sweater.
The Swift Hoody comes in black or blue and sizes small to x-large.
72
at OpticsPlanet
Prices accurate at time of writing
Prices accurate at time of writing
Trailhawk Jacket
Delivering a lightweight jacket, the Trailhawk continues the functional theme with a synthetic wax finish and some nifty features.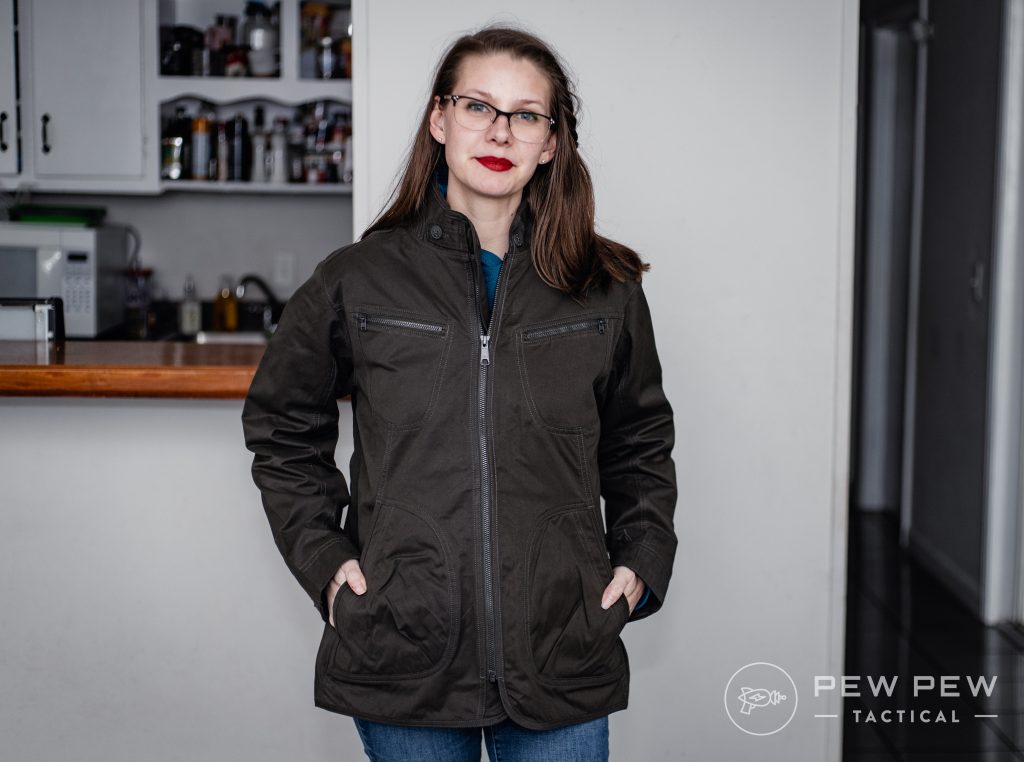 Chest pockets sit on either side of the jacket and store smaller items like IDs or even your favorite lip balm.
Full pockets reside further down the jacket with pass-through areas to reach appendix carry gear. Again, I can appreciate the ability to access my gear without drawing a ton of attention or raising my jacket/shirt up completely.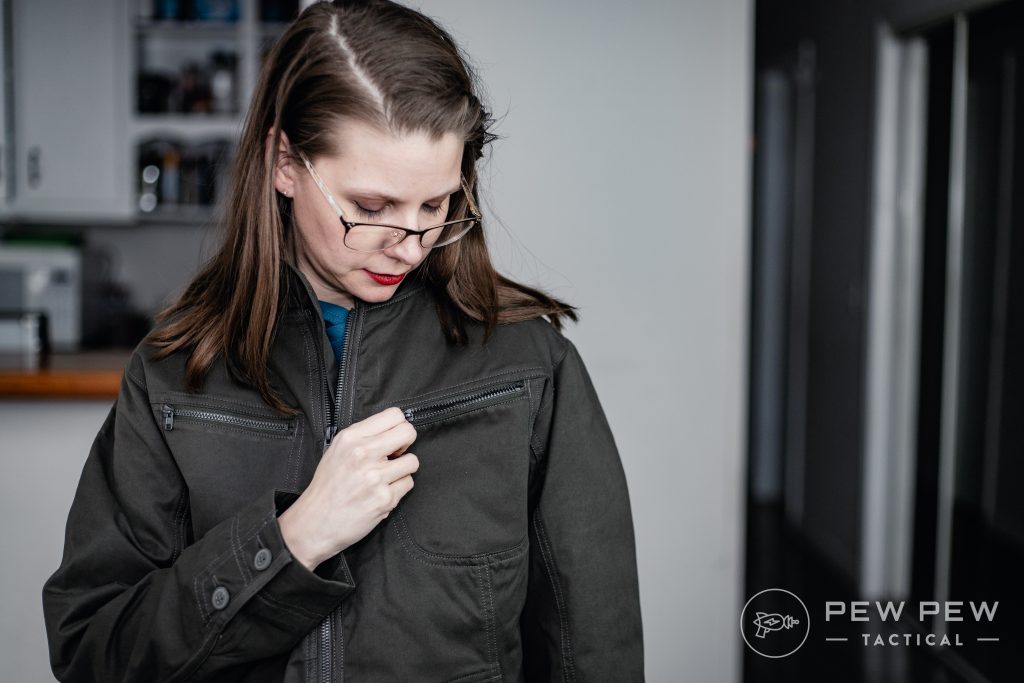 It also comes with a back pocket that can fit a smartphone or even rifle mag if that's more your thing.
The jacket opts for a moto-style collar that adds a bit of edge to the overall style. It did wear a bit bulky on me at first, but paired with the Swift Hoody instead of the Collins Henley, it ended up fitting a little better.
Out of all the clothes I received, this one looked the most "gun girl" but still skirts that totally tactical appearance.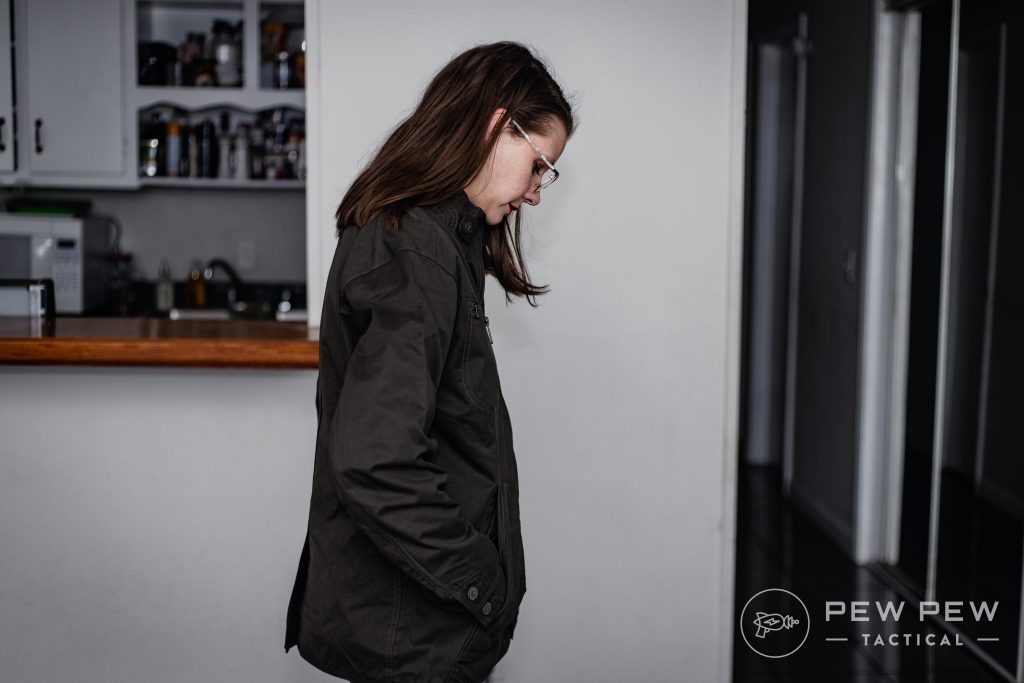 The Trailhawk comes in a light grey and a darker grey/green with size ranging from small to x-large.
109
at OpticsPlanet
Prices accurate at time of writing
Prices accurate at time of writing
Fury Hardshell Jacket
Vertx's Fury Hardshell Jacket is a super lightweight rain jacket. Using the VaporCore approach, it too keeps temps cool and leaves you feeling comfy.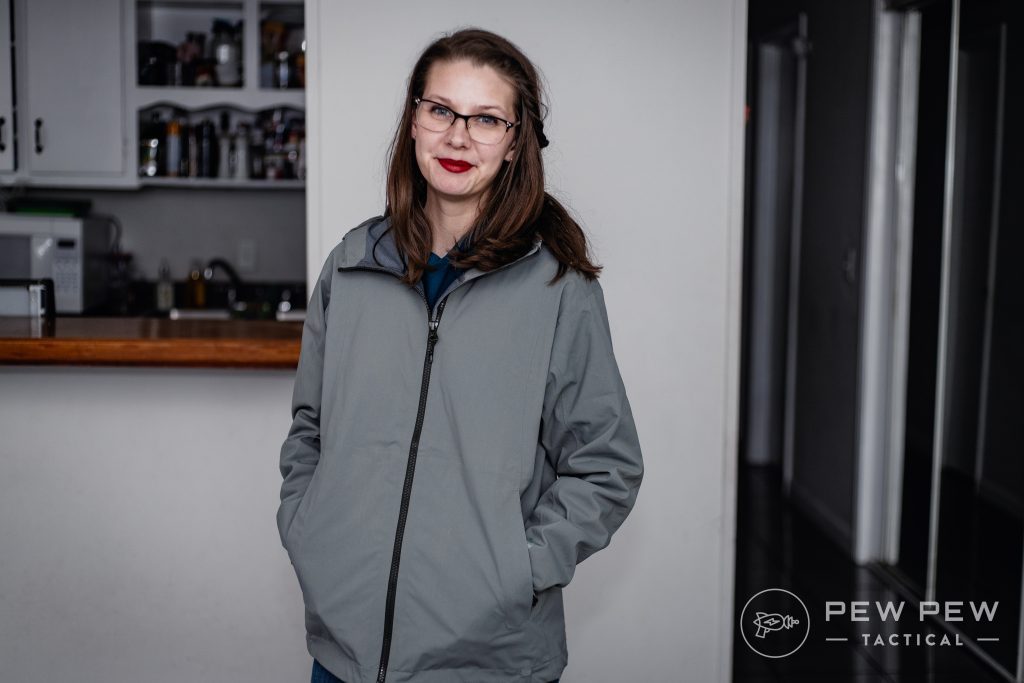 The Fury sports vertical zippered pass-through pockets, so gear remains accessible. And, as I've mentioned, I appreciate this design, and it makes accessing belted gear easy.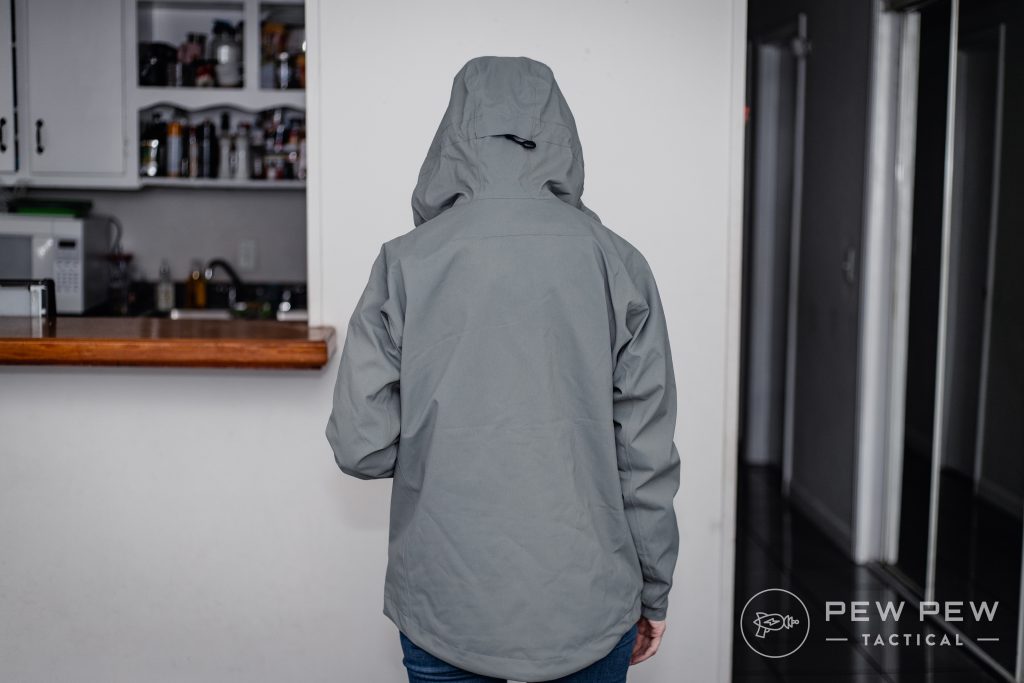 This jacket brings a tapered look that offers a feminine vibe without looking bulky or oversized. Again, this is a nice break away from what most CCW-focused women's gear does.
I wore this on a few occasions when Mother Nature was acting out and spitting a ton of rain in my local area.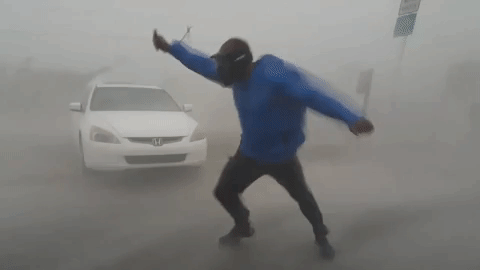 And I liked the Fury.
First off, the hood is very roomy, which is a huge win for a glasses-wearer like me. Normally, despite a hood, I'm still cleaning water droplets off my glasses – not so with the Fury. It provides enough coverage to keep my face dry.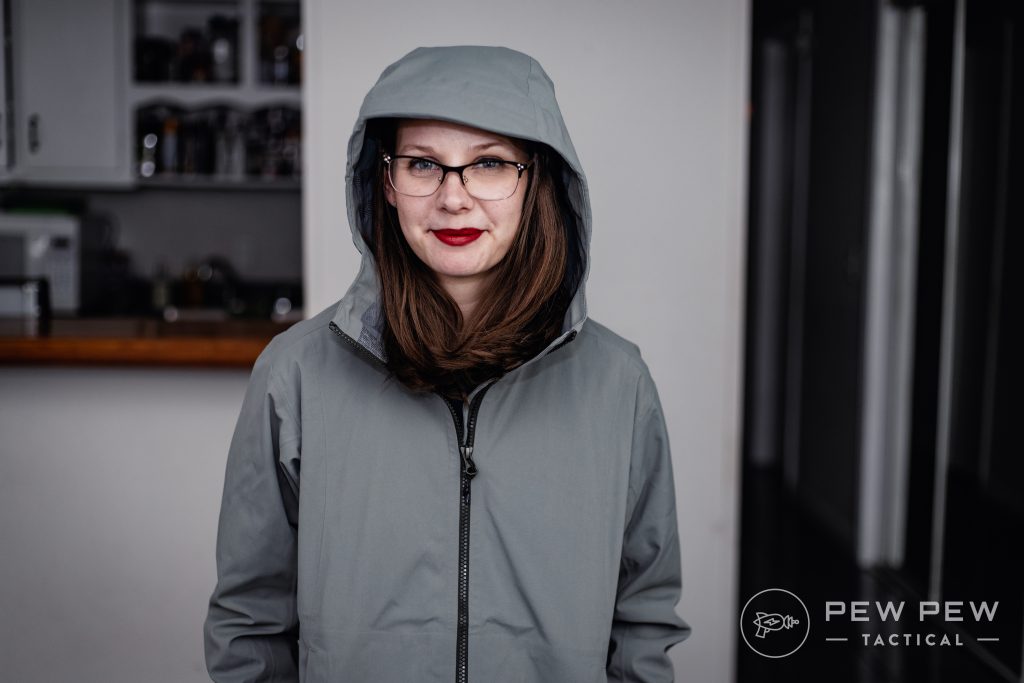 It also didn't leave me damp or humid under the jacket. It breathes and moves well.
The Fury comes in grey/sage and navy blue in sizes small to x-large.
129
at Amazon
Prices accurate at time of writing
Prices accurate at time of writing
What do you think of the Fury? Give it a rating below!
Kesher Pack
In addition to some sweet duds, Vertx also sent a backpack catering to women by way of the Kesher Pack.
This dual-flap opening pack ditches the tactical look for a more office-friendly, casual style.
Shoulder straps feel pretty comfy and are adjustable, so you can get your fit just right. As someone on the smaller side of life, it's nice when companies offer some adjustability to their products.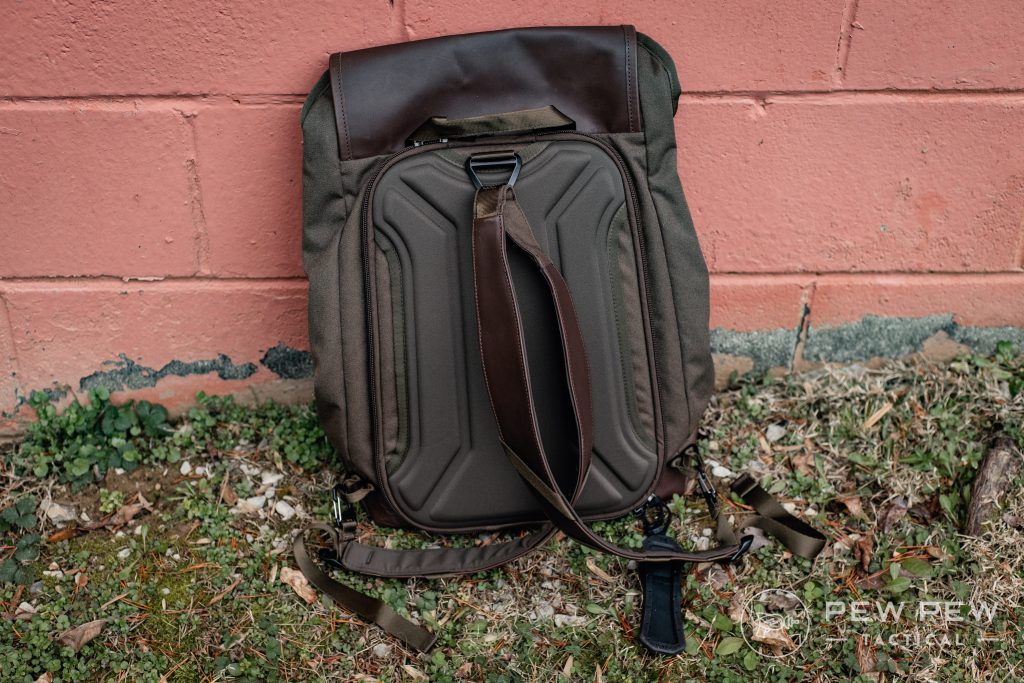 The internal zippered closures offer room for a 15-inch laptop in the main area – complete with a laptop sleeve pocket to better protect your most valuable technology. Two smaller pockets sitting aft of the main can also stash IDs, keys, and phones.
A back panel hides a hook-and-loop wall that you can attach holsters or mag pouches to – assuming you have hook-and-loop enabled gear.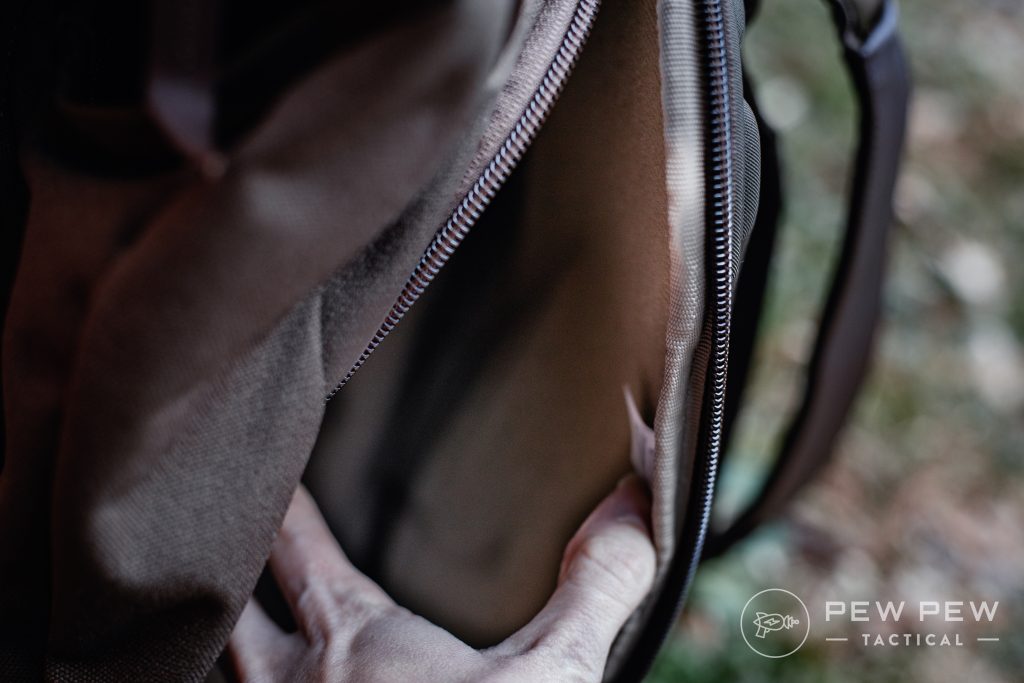 I don't happen to have any such gear available, so I couldn't test this out. But, in theory, it looks like a nice option for those that want to off-body carry but does so in a way that keeps your guns and gear oriented and protected correctly.
This pocket can be accessed with the Rapid Access Pull tab, which gives you more to grab onto. No more fumbling for tiny zippers.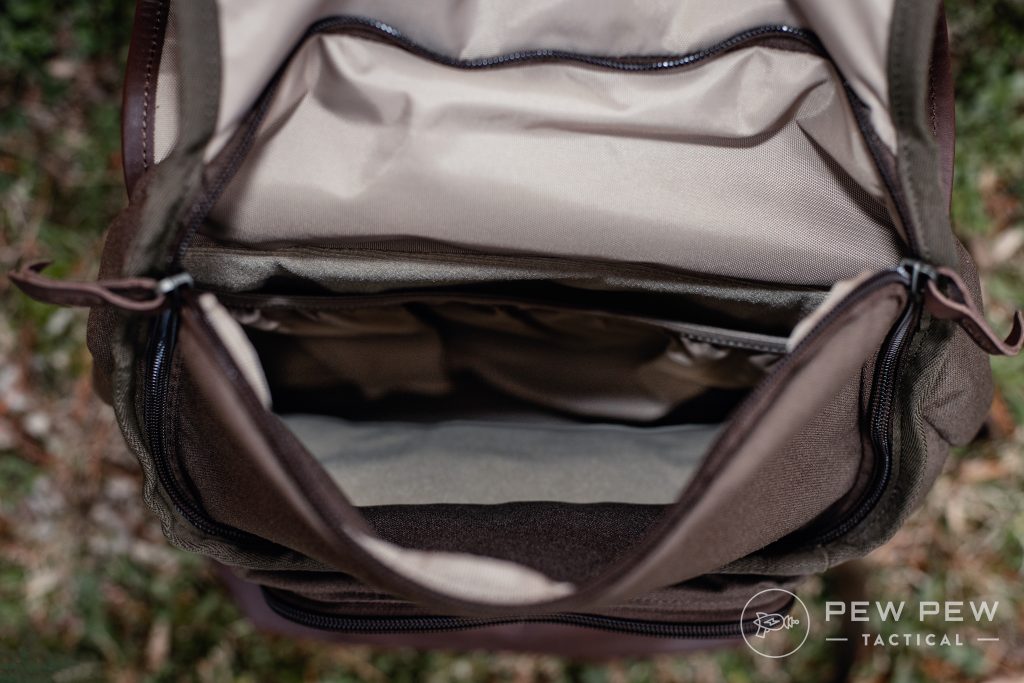 Upon first glance, it looks like a standard pack, but this thing can hold a lot! I fit a couple of days' worth of clothes and my laptop without issue.
It can easily work as a day-to-day office solution or even a quick trip/carry-on bag.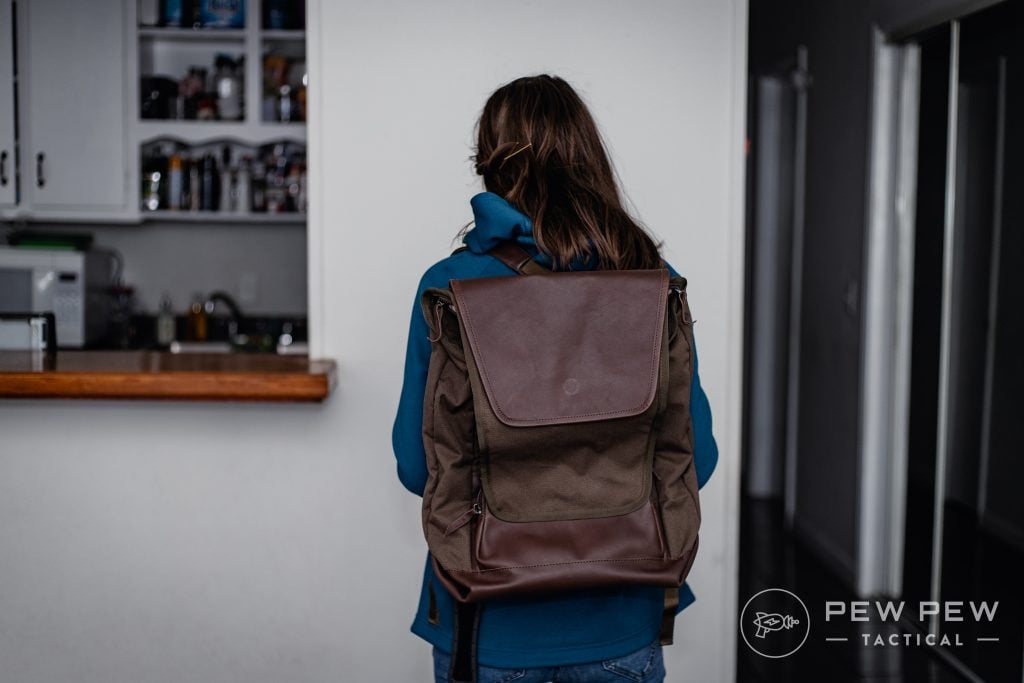 Again, for most people, the downside to the Kesher will come in the form of price. At roughly $318, this is not what I would call affordable for most people.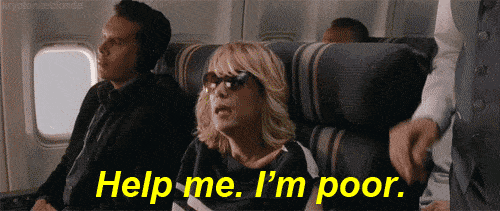 That said, this pack is EDC-specific and allows for off-body carry. So, if you're looking for a pack that can specifically reach that goal and pulls off a less-tactical style, then the Kesher is worth the price tag.
The Kesher comes in two colors – black and brown – and dimensions of 15 inches (length) by 12.5 inches (width) by 6 inches.
261
at Amazon
Prices accurate at time of writing
Prices accurate at time of writing
Conclusion
Vertx does a good job of blending comfy clothes with functional features that might interest concealed carriers.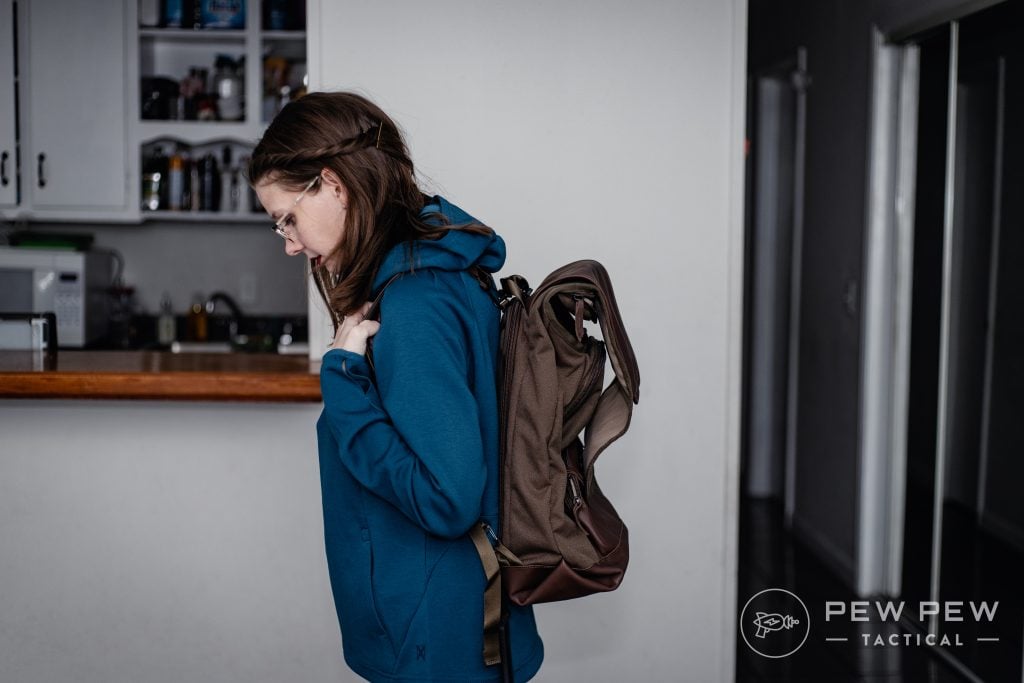 Honestly, it was hard to pick a favorite out of this pack as each item held its own, BUT if I had to pick, I would say that the Collins Henley wins my vote – simply because it made concealment the easiest.
Best Women's Concealment Shirt
45
at Amazon
Prices accurate at time of writing
Prices accurate at time of writing
But the Kesher comes in at a very close second given that it can easily adapt from office bag to EDC ready pack.
261
at Amazon
Prices accurate at time of writing
Prices accurate at time of writing
But really, you can't go wrong with any Vertx gear.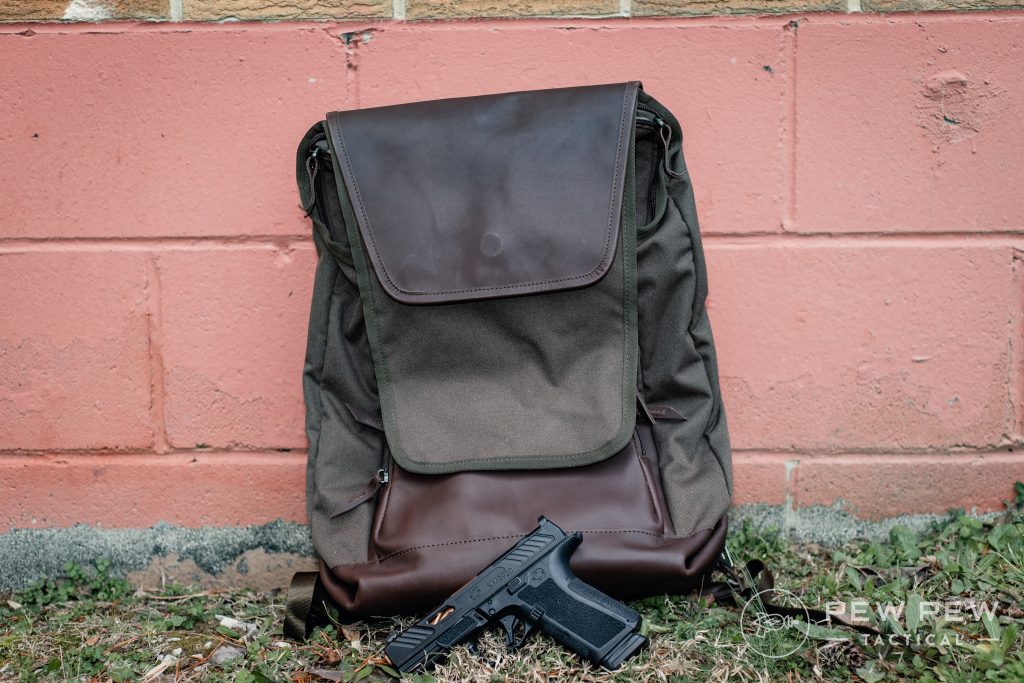 What do you think of the Vertx women's line? Let me know in the comments below. Interested in more women's content? Head over to our women's category for more on being a gun girl.