I am a fan of both the .380 ACP cartridge and Ruger guns.
I've always had at least one Ruger in my gun cabinet for over 50 years and have been happy with them.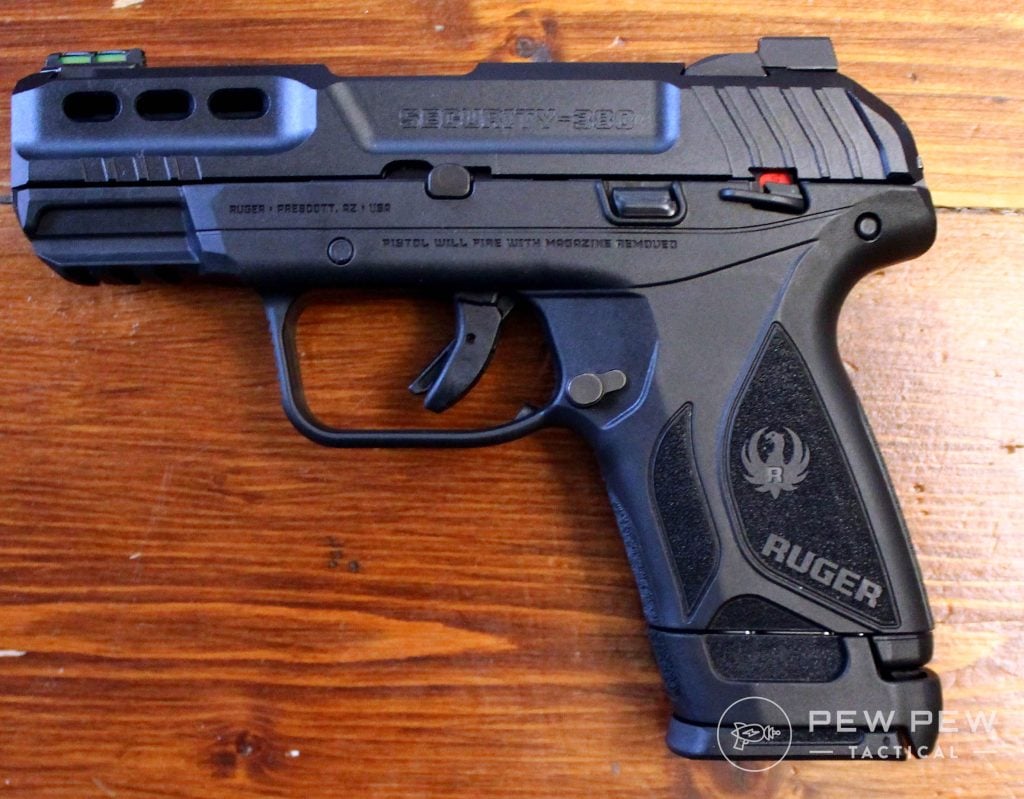 They make good stuff, and their new Security-380 is no exception.
Its easy-to-rack slide and 15+1 capacity make this "smaller cousin" of the Security-9 pistol a great contender for those who carry .380 ACP.
So keep reading as we walk you through this little gun's specs and features and tell you why we really like it.
Table of Contents
Loading...
Ruger Security-380 Review at Glance
Pros
Lite-Rack slide
$300-350 street price
Windage-adjustable blacked-out rear sight with a fiber optic front sight
No magazine disconnect safety
Cons
You still must use a tool to remove the loose takedown pin during disassembly
The gun is pretty big for a .380 ACP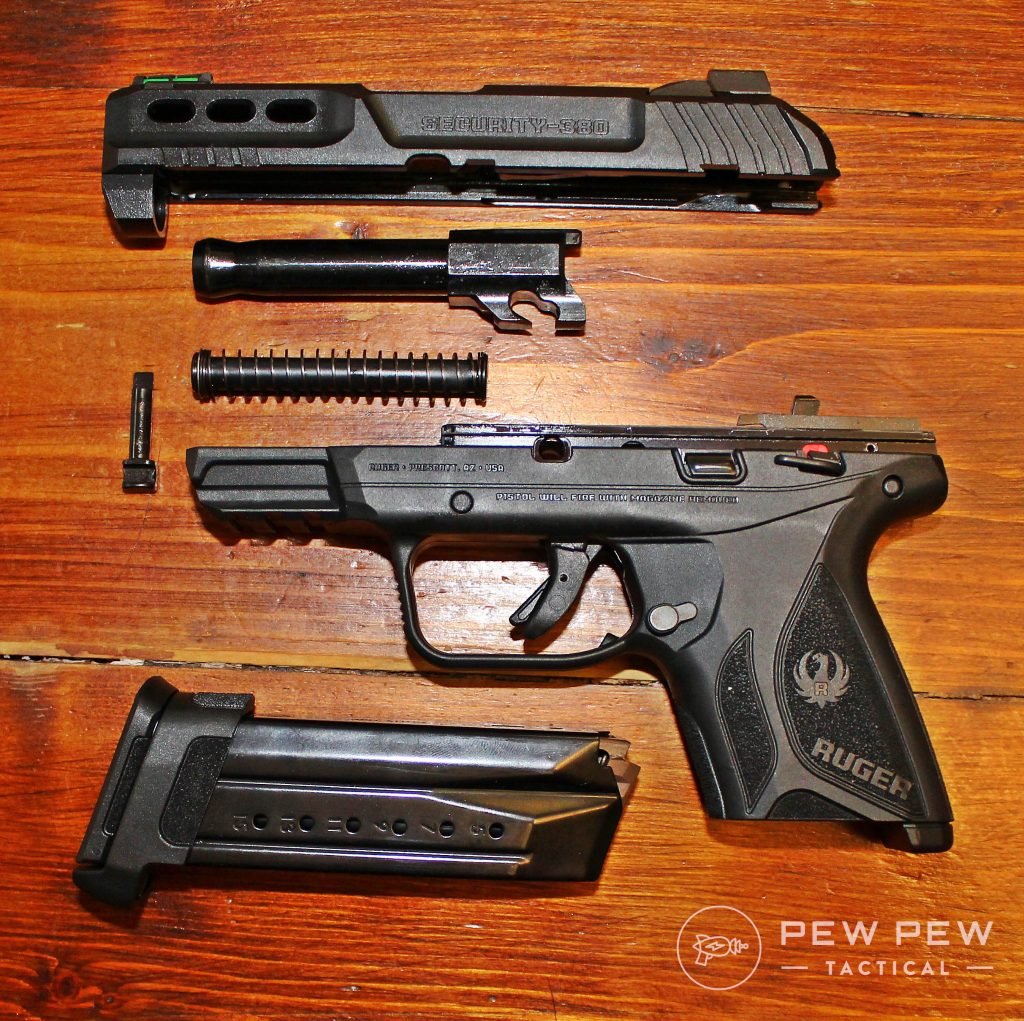 The Bottom Line
The new Ruger Security .380 is marketed toward shooters with reduced hand strength thanks to its very easy-to-rack slide.
The gun's larger size, sights, grip, and greater magazine capacity, along with its reduced recoil, will ensure popularity with older folks such as myself and others seeking the aforementioned features.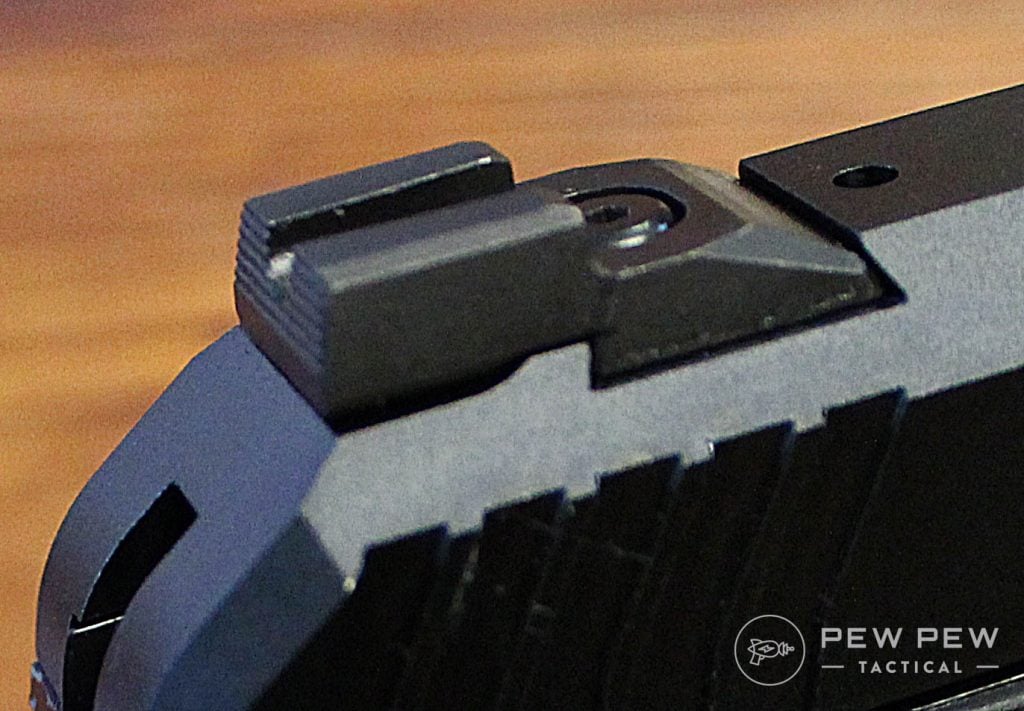 Ruger Security-380 Specs & Features
Specs
Width: 1.02"
Length: 6.52"
Barrel Length: 3.42"
Height: 4.35"
Weight: 19.7 oz.
Capacity: 10/15+1 (two mags included, with loader)
Action: Double-Action Only, hammer-fired
Features
Lite-Rack slide with rear "cocking ears" on the slide
One 15 and one 10-round magazine
Fiber optic front sight
Thumb safety
Source: Ruger
297
at Kygunco
Prices accurate at time of writing
Prices accurate at time of writing
Ruger Security Background
Ruger's "Security" tag has been used for decades to describe their revolver and semi-auto guns that are built to be no frills but tough as rocks.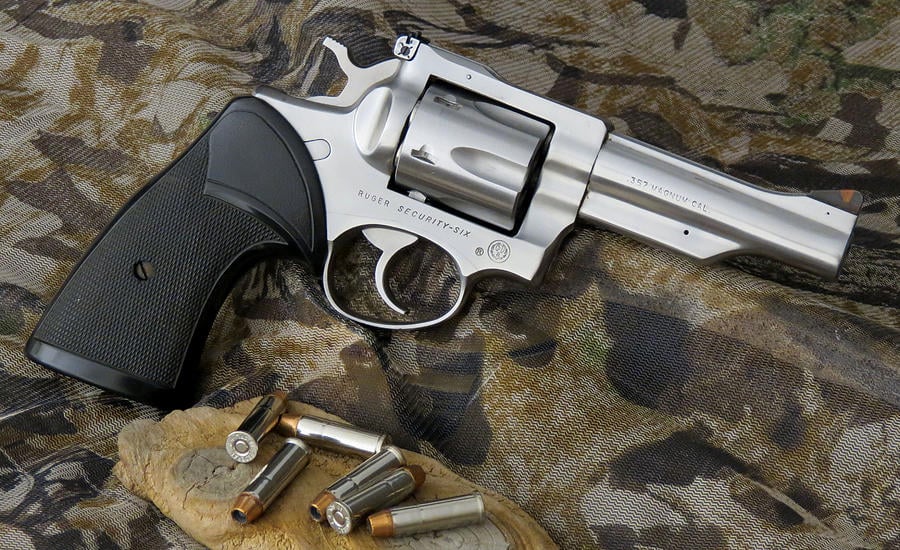 It started in 1972 with the introduction of the Security-Six revolver in .357 Magnum. These 6-shot DA revolvers were built around a robust solid frame with no side plate and were marketed to the law enforcement, military and civilian markets.
They were so successful that Ruger brought out further specialized models based on the Security-Six.
The first semi-auto Security-line handgun was the Security 9 pistol, introduced in November 2017. Twenty-two current models of this gun continue the same affordable, rugged, no-frills style started by the original Security revolvers.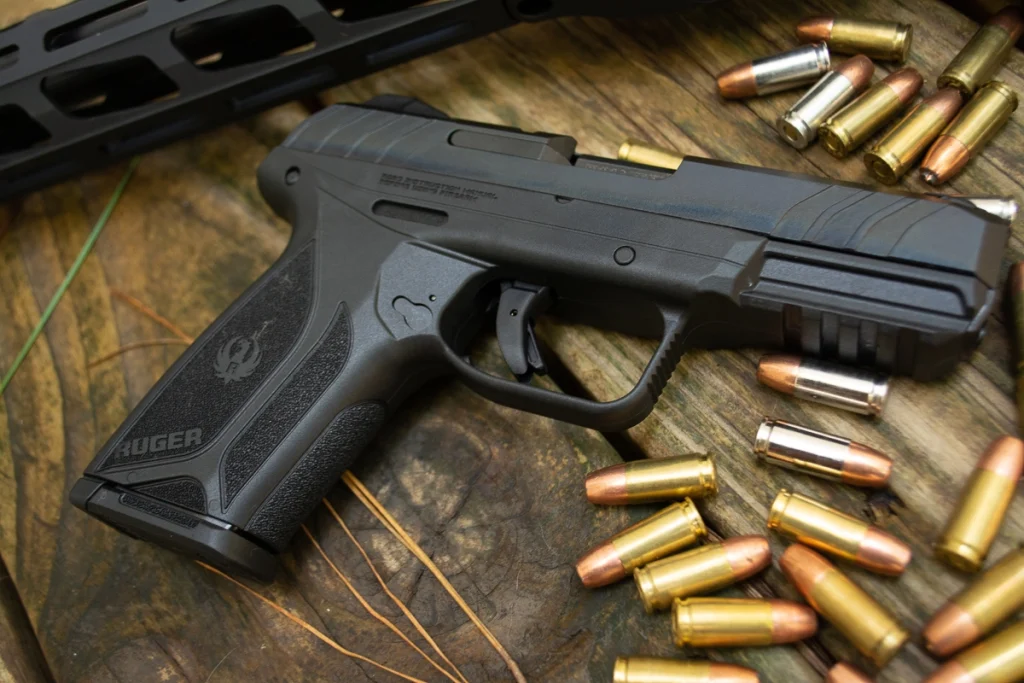 Ruger's new Security 380 is the first of the Security line built for the .380 ACP cartridge.
Although it carries the Security moniker, features like the Lite-Rack slide, higher-capacity magazines, and improved sights have shown up despite the gun still being affordable.
Who Is It For?
I see this pistol being purchased and used by folks who may have arthritic hands that find racking a pistol slide to be painful.
Having a decent touch of arthritis in my own fingers, I appreciated the lack of effort needed to move the slide.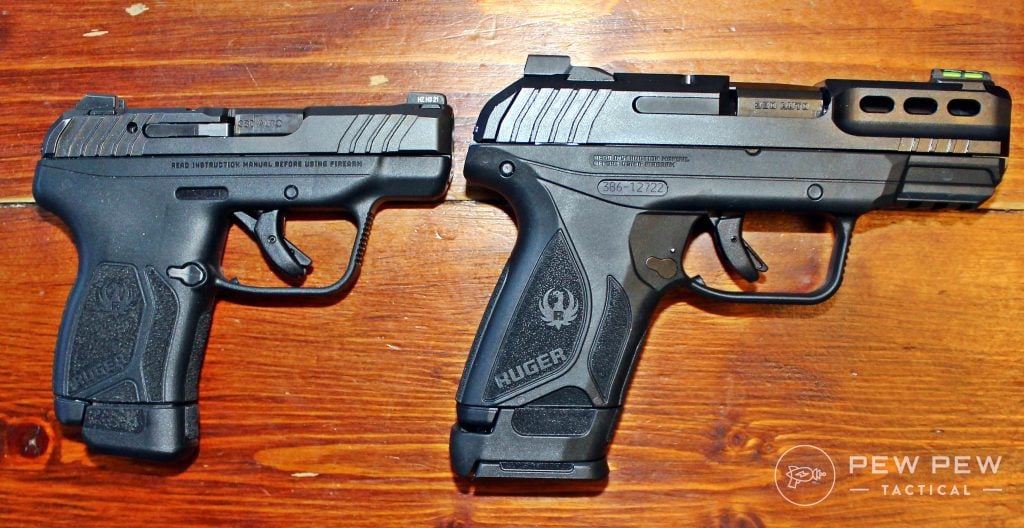 This gun is just about at the top end of the pocket-carry gun list, but it would be doable — although a belt holster would be better.
When you're back home after carrying it out & about, you can stick a light on the rail and keep it next to your bed.
I can also see this gun being taken on a hiking trip.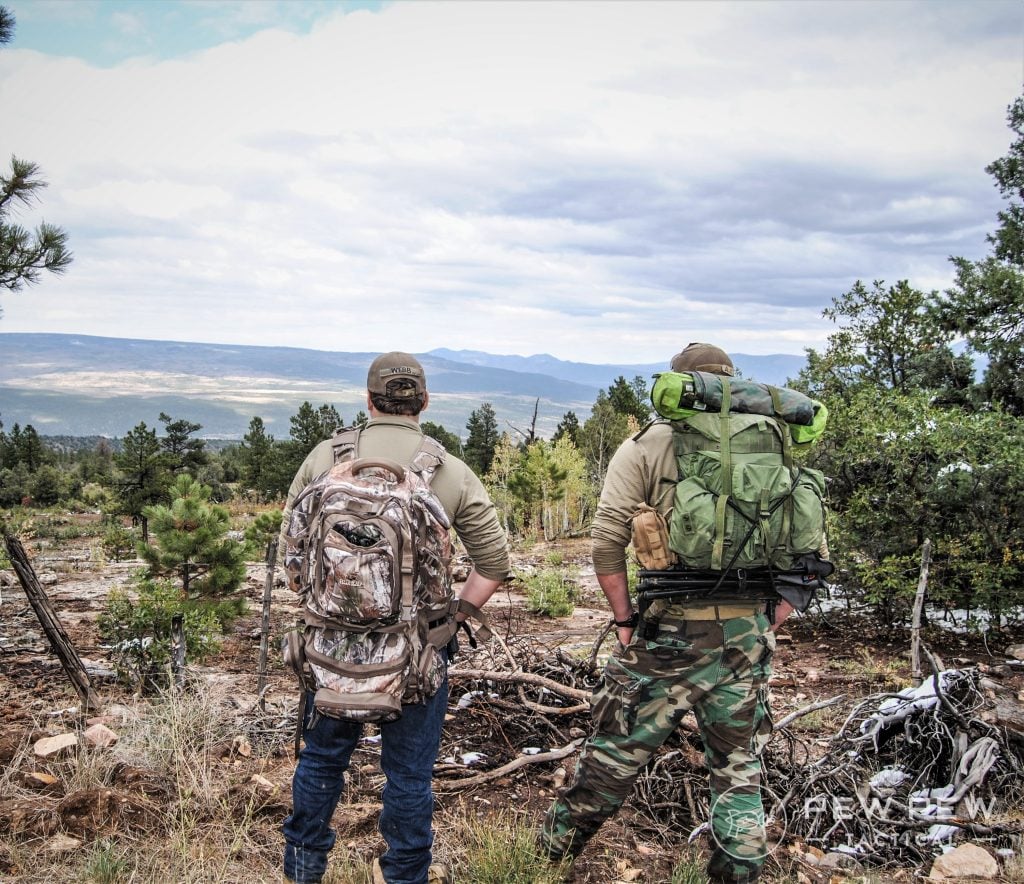 Of course, .380 ACP is not the first choice for woods defense, but it sure beats a pointy stick or a rock. It's lightweight enough that you might forget you have a gun on your belt.
With 26 rounds on board between the two included mags and one in the chamber, you shouldn't feel undergunned.
Fit & Feel
Since the advent of the polymer wonder-nine pistols, manufacturers have had a lot of practice getting fit & feel right.
By now, most makers have figured out where grip, palm swell, texturing, etc., are concerned. This gun is no exception.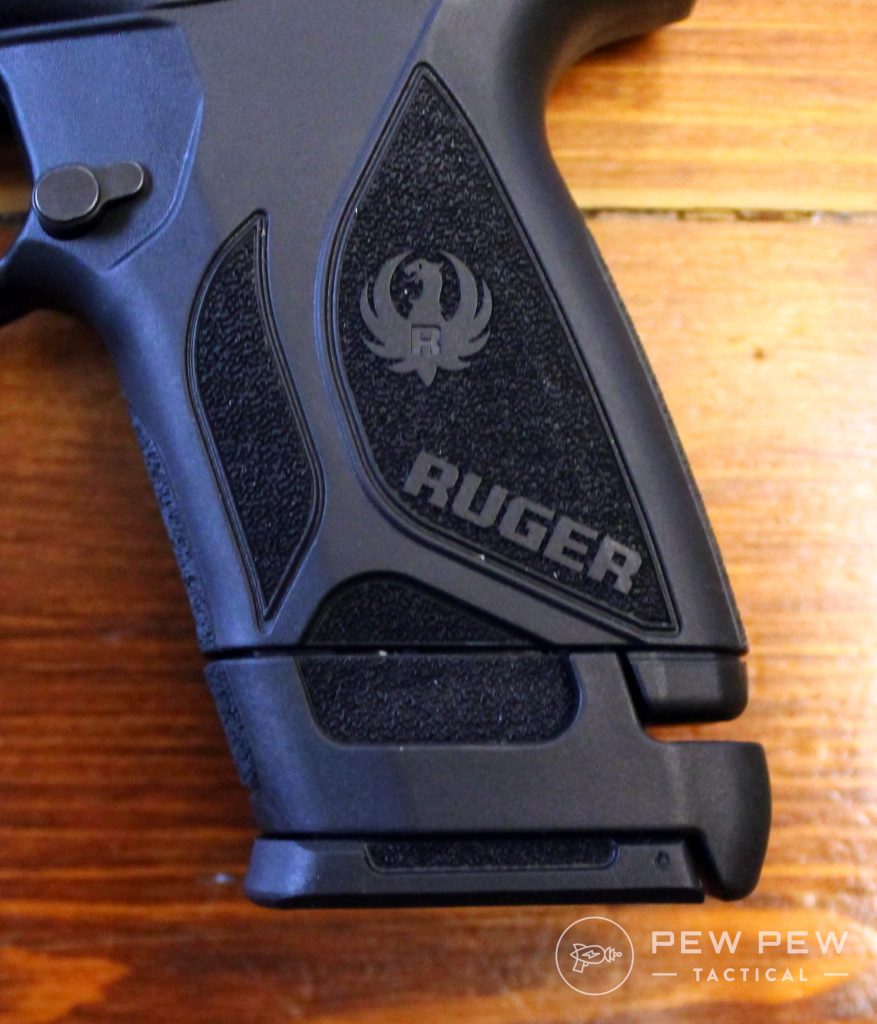 The trigger reach on this gun is just about right, which is good because you can't adjust the reach by installing a different backstrap.
Also good is the palm swell molded into the polymer grip; it's just wide enough in the right places to allow for a comfortable grip.

If this pistol were mine, I would no doubt spend some quality time with my soldering iron and the grip.
This gun's texturing isn't bad, but it could be more aggressive, in my opinion. 
How Does It Shoot?
I shot a couple of different types of factory ammo at my backyard range. I set the targets up at 15 yards and let it fly.
I shot both the Fiocchi Range Dynamics .380 FMJ (provided by Fiocchi) and the Remington Ultimate Defense JHP.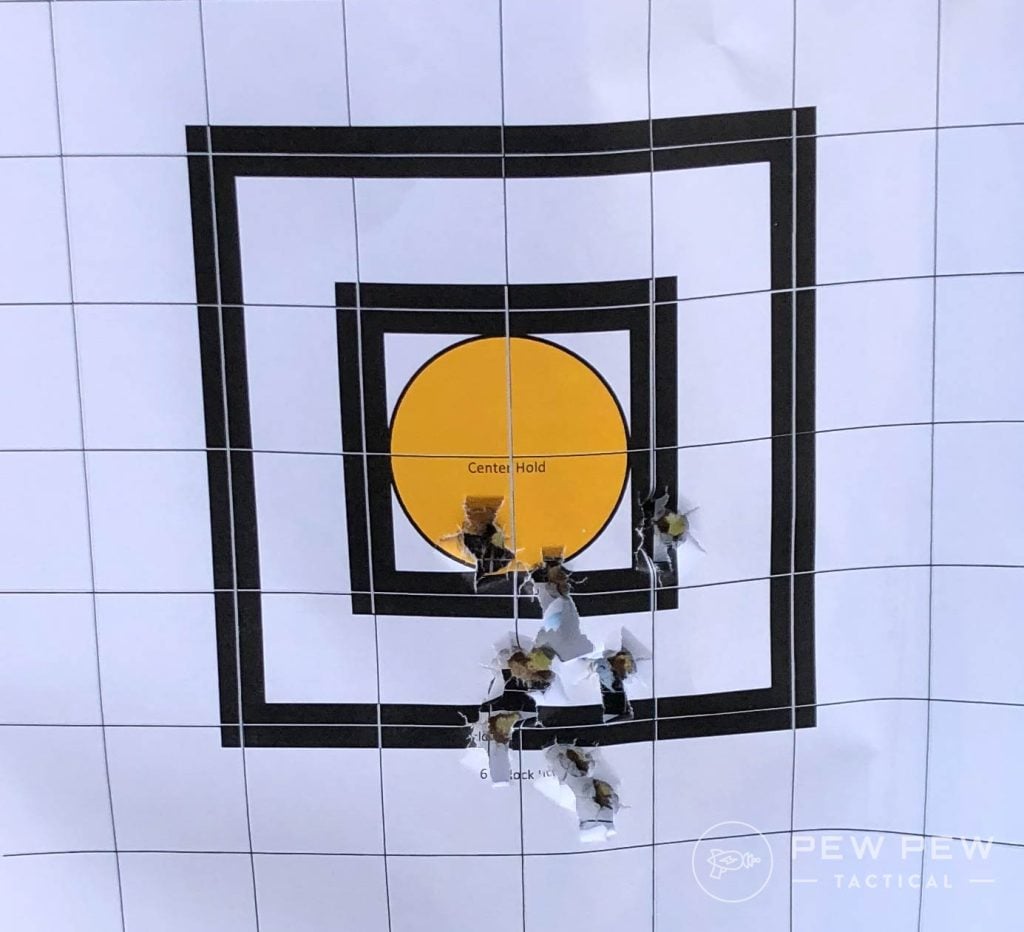 Holding in the center, it hit a bit low, but I was pleased overall with this load.
I shot offhand, about as fast as I could reliably regain the sight picture. The fiber optic front sight really helped. This was one of several targets and was representative of the lot.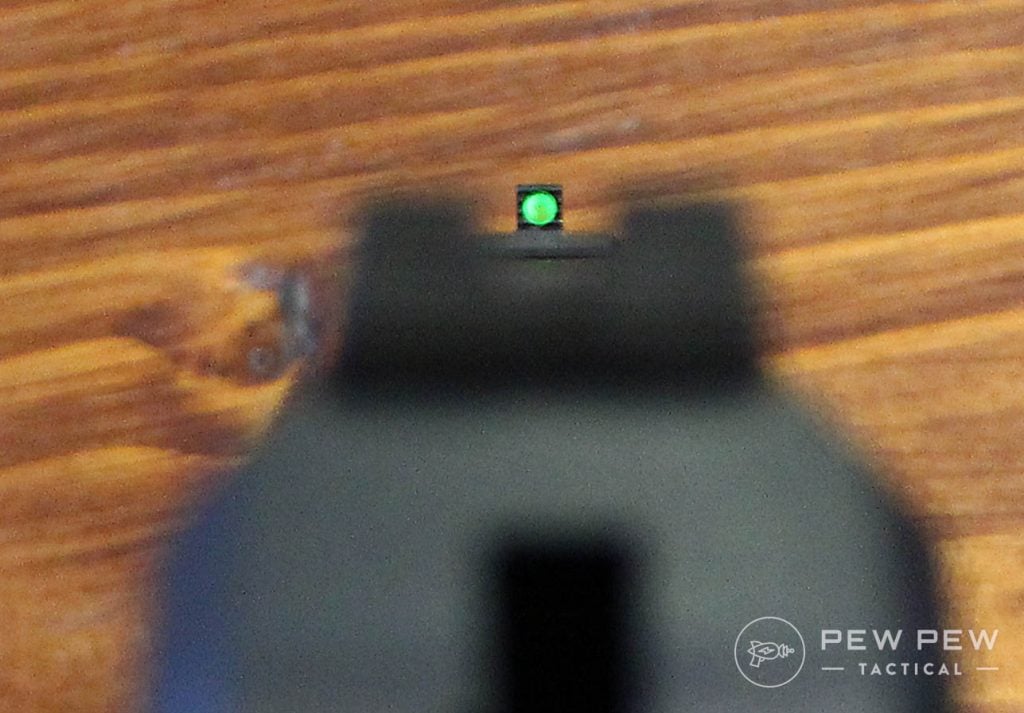 Suffice it to say that both the pistol and the ammo displayed plenty of practical accuracy, and I would not hesitate to rely on the gun with either ammo.
What Sets It Apart?
This gun is different from most other semi-autos in that it uses a Lite-Rack slide.
I know this is nothing earth-shattering, as Smith & Wesson did it first with their EZ series. But for a gun to have this feature coupled with its size, capacity, chambering, good sights, and great grip, that is different.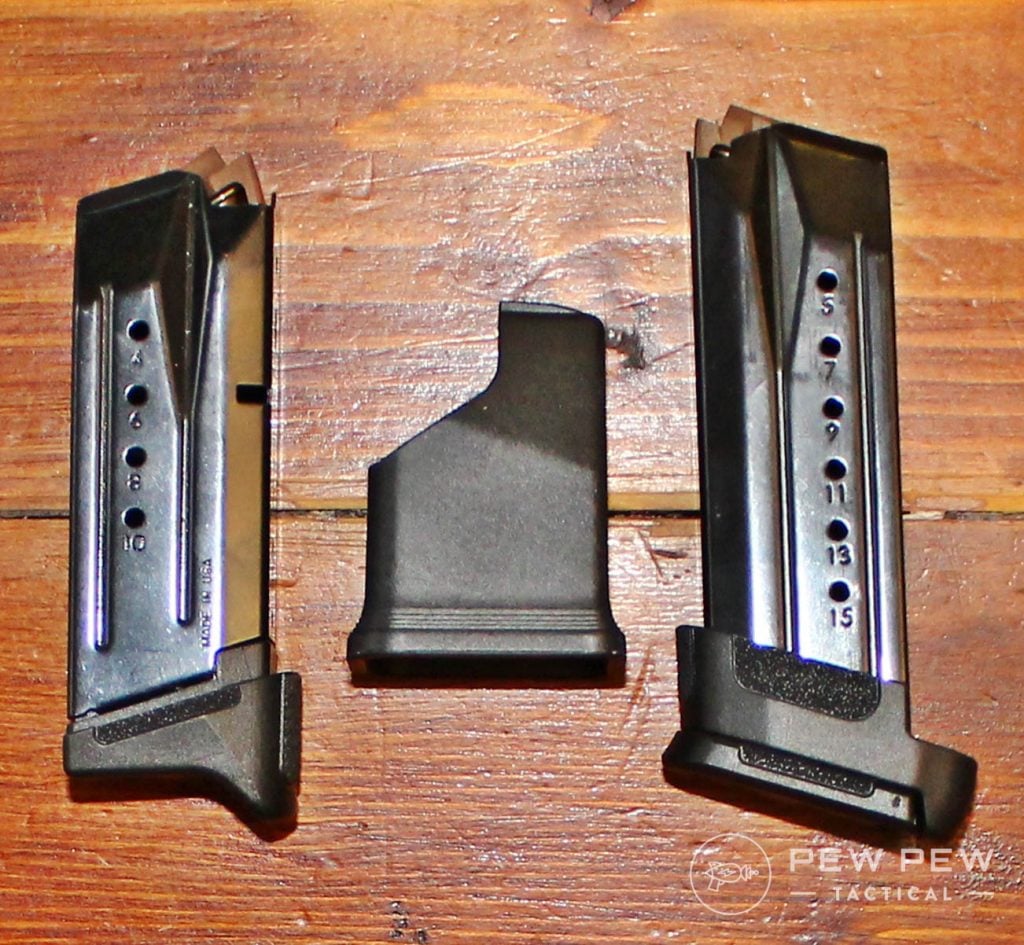 What really sets it apart is its capacity. Most .380s are pocket-size and have a capacity of around 6-10 rounds.
With a whopping 15+1, that is a number that is almost unheard of in the world of .380 pistols.
To Pocket Or Not To Pocket?
We have looked at what sets the Security-380's features, but is it a pocket gun? As you can see in the pictures, the LCP Max is a much better contender for this unless you have pockets as deep as Bill Gates'.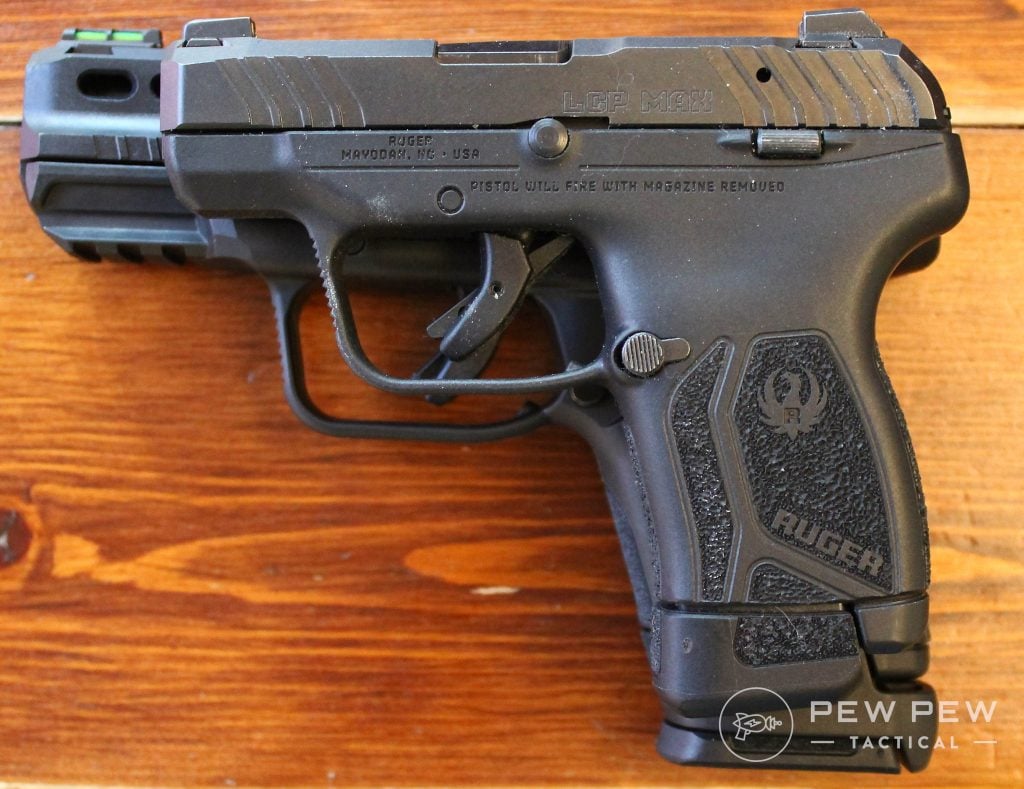 Most will opt for a standard IWB or OWB holster for the Security-380. With the success that this pistol will undoubtedly become, there will be no shortage of holsters.
319
at Palmetto State Armory
Prices accurate at time of writing
Prices accurate at time of writing
By The Numbers
Reliability: 5/5
It worked every time.
Ergonomics: 5/5
It fits my hand very well.
Accuracy: 5/5
Accuracy at 15 yards was excellent.
Customization: 3.5/5
As of now, there are not a lot of extras out there, but that will hopefully change.
Value: 5/5
Even at full MSRP, this is a great buy.
Overall: 5/5
297
at Kygunco
Prices accurate at time of writing
Prices accurate at time of writing
Final Thoughts
The Security-380 is a lovely budget pistol. For folks who need a bit less recoil than the 9mm or an easier-to-rack slide without sacrificing capacity, this gun should suffice.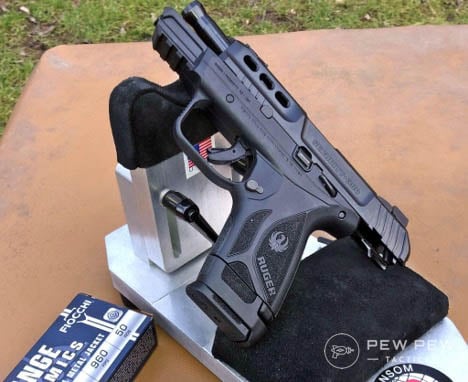 For a street price of around $300-350, you get a 15+1 .380 pistol well-sized for concealed carry at only about 20 ounces and an inch wide. Excellent sights, extra mag and loader, and cocking ears on the slide are the finishing touch.
Given its reliability and accuracy, I don't think you can beat it for what it is.
What do you think of the Security-380? Let us know in the comments below! Interested in other .380 guns? Check out our hands-on article on the Best .380 Pistols!