In 2021, Ruger created an impressive entry in the micro compact market with the Max-9. This optics-ready, 12-round capacity, 9mm pistol had a slim profile and was designed for concealment.
It's getting harder to stand out in the crowded world of micro compacts. But we took the Max-9 out to the range to see how it would fare.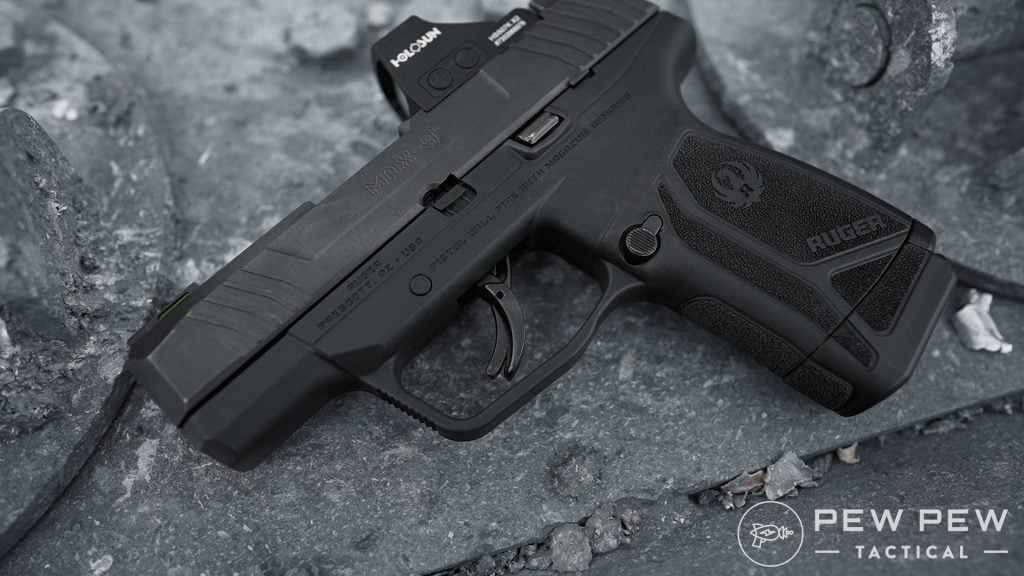 We'll share our findings with you and discuss what we liked, didn't like, and our overall impressions of the Ruger Max-9 as well as specs and features.
So read on!
Table of Contents
Loading...
Pros & Cons
Pros
Concealable profile
Optics ready
Good capacity
Cons
Snappy recoil
Pinky deficit (depending on magazine)
The Bottom Line
The Max-9 is a good blend between function and concealability. Its capacity is competitive for the size and the price is hard to beat.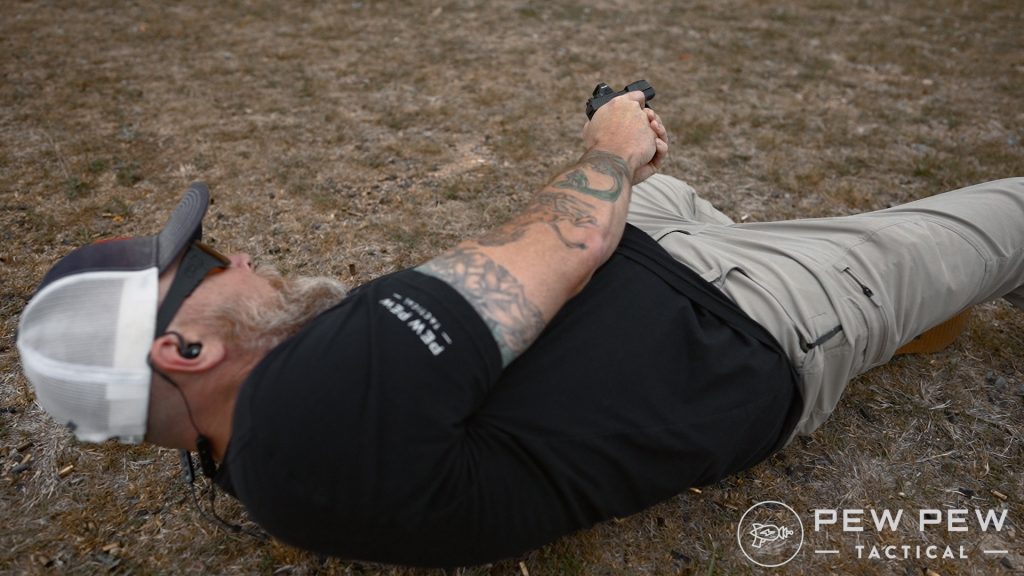 Specs & Features
Specs
Caliber: 9mm
Width: .95″
Length: 6″
Barrel Length: 3.2″
Height: 4.52″
Weight: 18.4 ounces
Capacity: 12+1
Features
Tritium fiber-optic sight
Forward slide serrations
Medium grip texture
Source: Ruger
479
at Palmetto State Armory
Prices accurate at time of writing
Prices accurate at time of writing
Background
The Max-9 is Ruger's best foot forward into the ever-growing market of micro compact pistols. This gun is not the smallest Ruger makes, but it is reflective of a directed effort to offer valuable features to concealed carriers.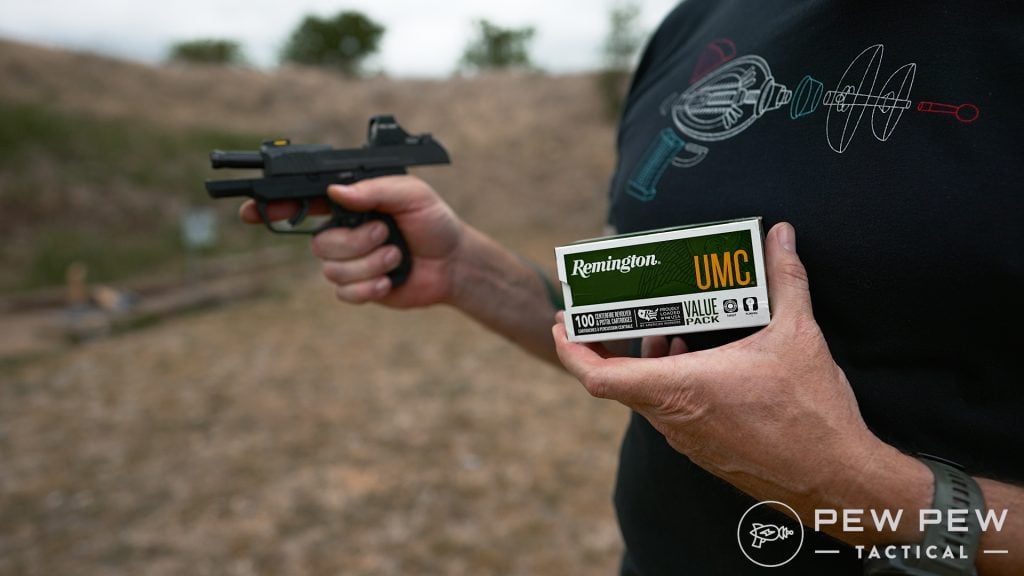 Who Is It For?
As mentioned, this gun is intended to be carried concealed. The size explores those fine edges where concealability reigns and function begins to drop off.
Fit & Feel
In my hand, the grip felt very angular, brick-like, though the edges were rounded. It was clear the designers gave up a little ergonomics in favor of a thin profile here.
Grip texture was pretty light considering the size and caliber of the gun, but this too was very intentional. The aggressive texture is great until it's up against your skin or you wear a hole in your clothing.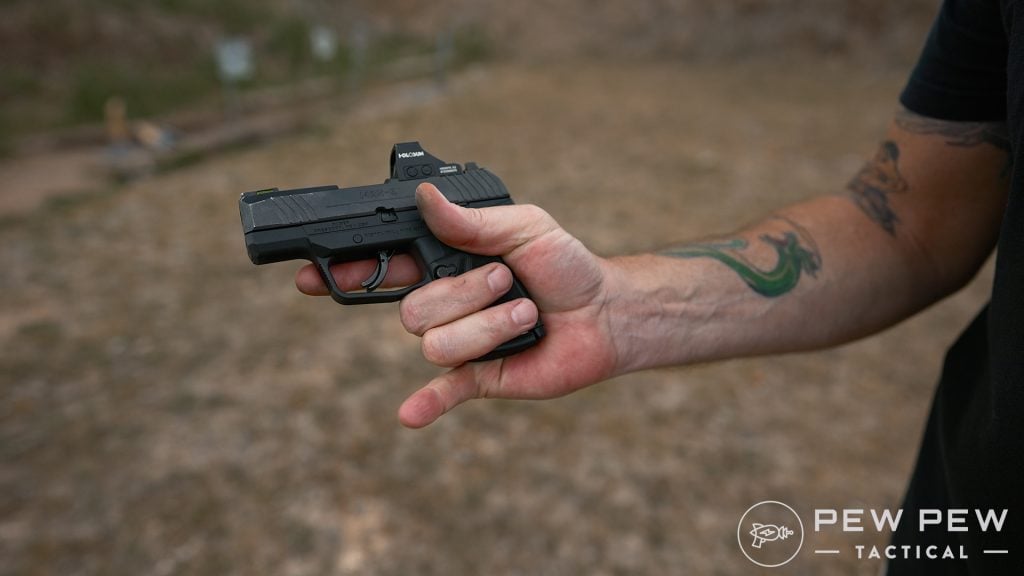 Its size was okay but is almost always a compromise for me and my big hands. With the 12-round magazine, I was able to get my pinky on the grip.
With the 10-round magazine, I had to fold the pinky under the mag and ball it up. This helped overall support but did little for recoil.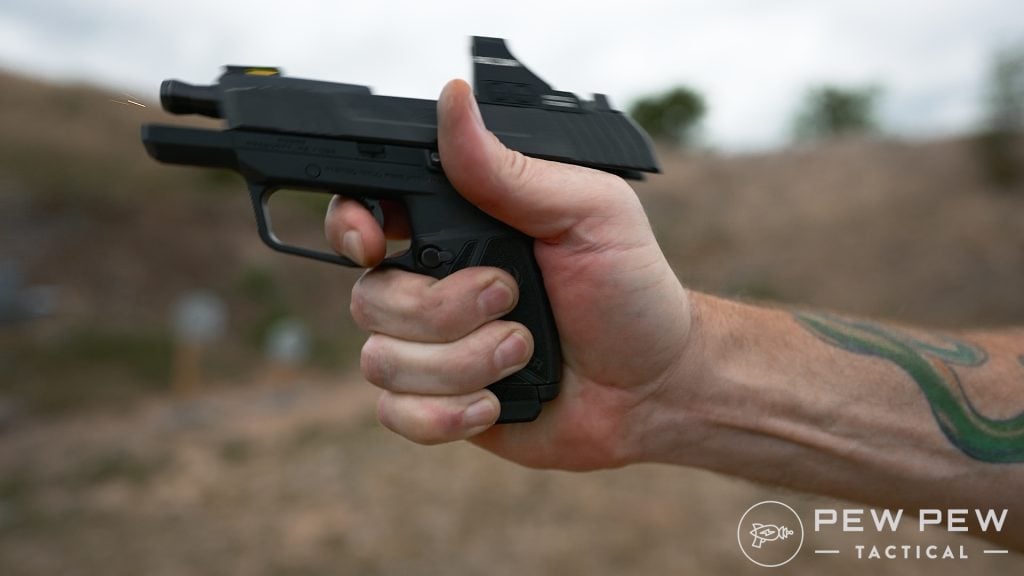 The green fiberoptic/tritium combo was bright and contrasted well with the blacked-out rear sight. I also ran the Holosun 507K X2 and was very impressed with the utility of this tiny red dot.
289
at Brownells
Prices accurate at time of writing
Prices accurate at time of writing
With the option to run a dot, 32 MOA ring, or both together, I found myself acquiring my target and engaging with ease. That said, the trigger took some getting used to.
My initial impressions were that the pull was long and this threw off my accuracy a bit, shaking around as I pressed back. After I got used to it, I found the wall more quickly and snapped through the rest.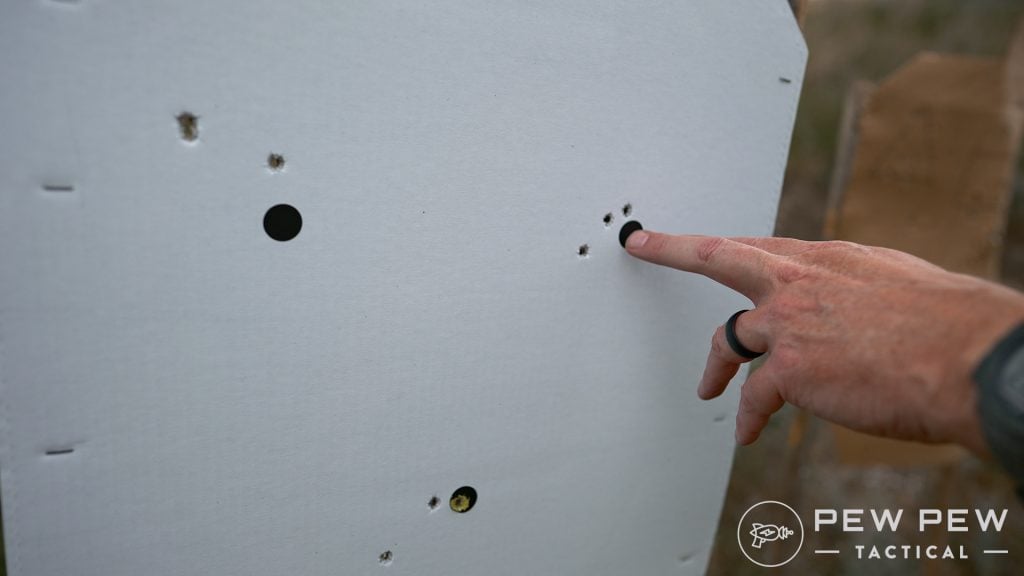 As I got more used to the trigger, my accuracy improved and I found it to be a repeatable experience. Testing with the Lyman digital gauge found the trigger to break at an average of 3 pounds and 15 ounces.
During reloads, the magazines would drop freely, but hang up on the bottom of my hand (again, hand size) and I had to adjust my grip to get them to drop.
Mags inserted cleanly and locked up firmly though.
How Does It Shoot?
The experience of shooting this gun was definitely different for me depending on whether I had the 10-round magazine or the 12-round magazine inserted in the magwell.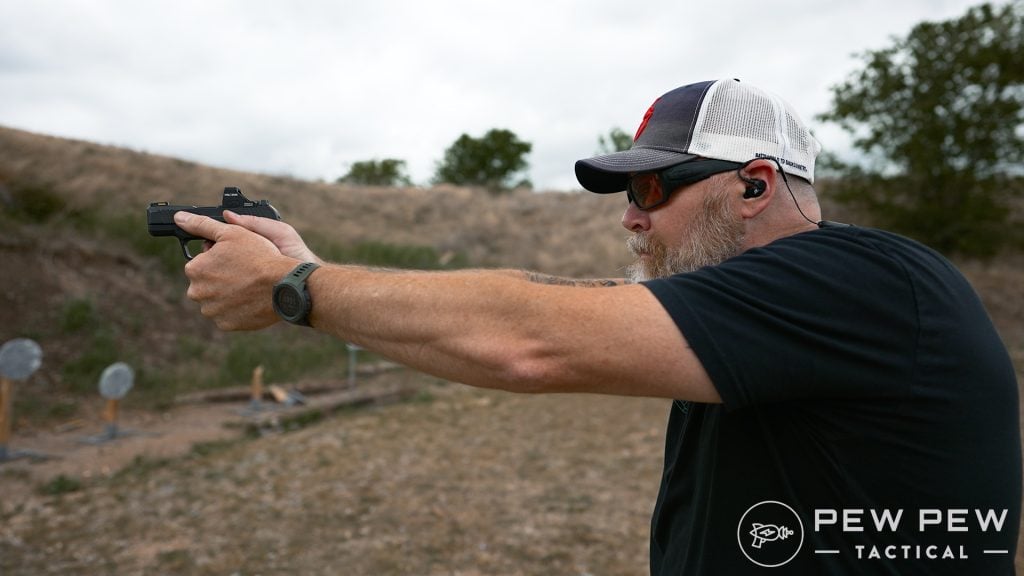 The difference in grip surface allowed me to better mitigate recoil though I still found the gun a bit snappy. The much lighter grip texture was great for concealment but didn't hook up too well in my hands.
I often found myself adjusting my grip after a shot, trying to get a good hold on the gun. I suspect smaller-handed folks may have an easier time with this though.
What Sets it Apart?
It's getting tougher to stand out in such a crowded field but ultimately, we all benefit from this competition.
The Ruger Max 9 distinguishes itself by offering great features in a compact package, but at an affordable price.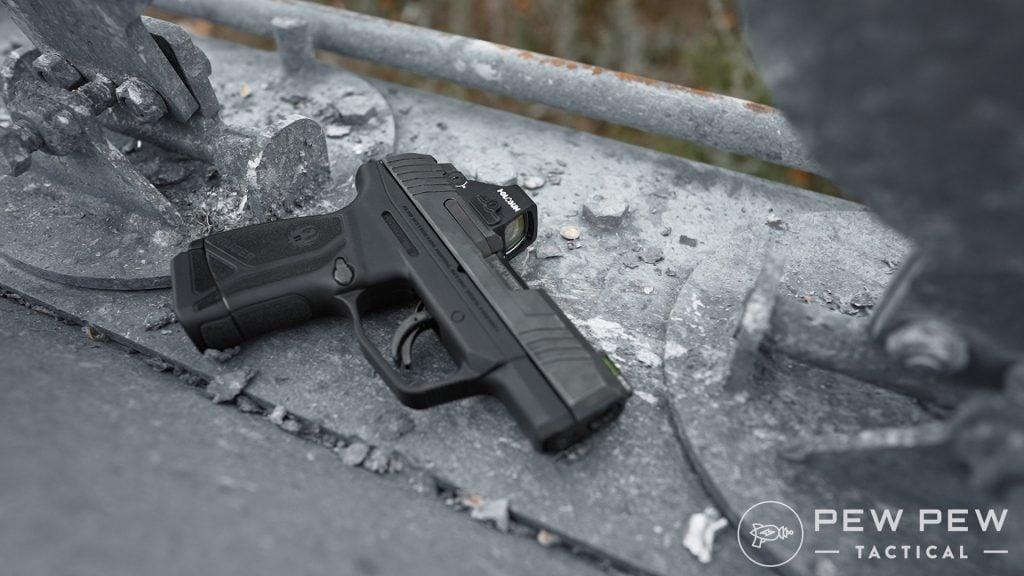 By The Numbers
Reliability: 5/5
For the limited test of roughly 200 rounds, the Max-9 had no malfunctions.
Ergonomics: 3/5
I was able to reach all the controls and appreciated the forward serrations on the slide. Its thinner, flatter grip was obviously designed with a favor toward concealment. The beavertail adequately covered the webbing of my hand and protected it from the slide. Ergos were definitely better with the 12-round magazine.
Accuracy: 3/5
Shooting 3-round groups from 7 yards I was able to put groups together that ranged from 2 to 3 inches.
Customization: 3/5
There are a limited number of accessories you can add to the Max-9, though it is optics ready. Additionally, there are a couple of companies that make lasers for the trigger guard. I was not able to find a weapon light at the time of this review, but I suspect some options are being developed.
Value: 4/5
While the MSRP for the Max-9 is $579, I found street prices to be lower.
Overall: 4/5
479
at Palmetto State Armory
Prices accurate at time of writing
Prices accurate at time of writing
Upgrades for Ruger Max-9
While there aren't any weapon lights available yet, Crimson Trace currently has a laser for the Max 9 that is available in red or green. Viridian currently has green laser option as well.
Field Strip
Field stripping the Max-9 is not quite as easy as its other micro 9mm brethren and requires a small punch. We have a full video to get you through it:
Final Verdict
Ruger has created a pistol that is sure to be popular among concealed carriers. Although it's a bit small for me, the gun ran well and was accurate once I got used to the trigger.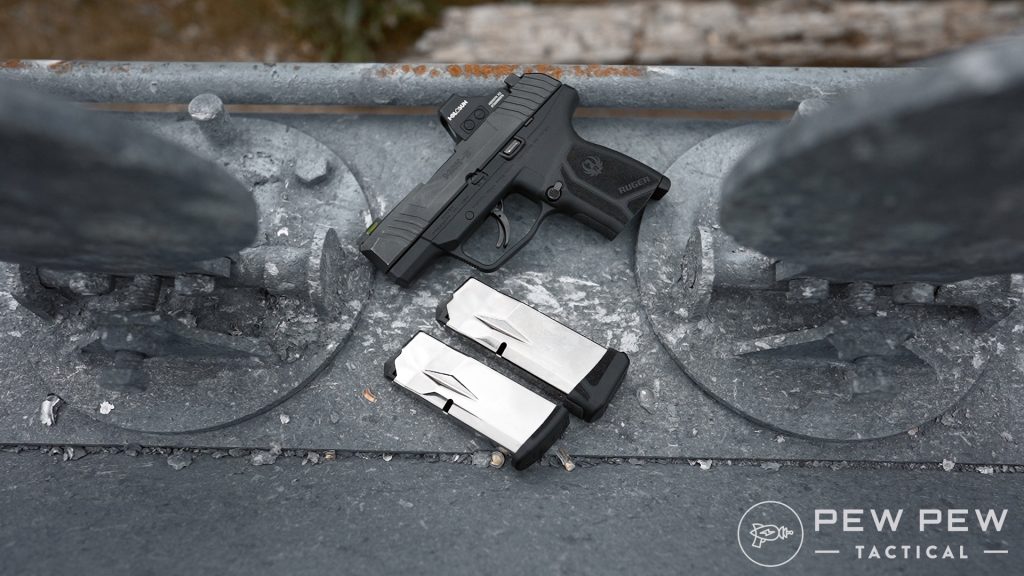 The reliability was good during our limited test and the price is very competitive for a 12-round, optics-ready, micro compact.
Would you carry a Ruger Max-9? Share your thoughts in the comments below. Also, check out 7 Best Micro Compact 9mm Handguns for other options!