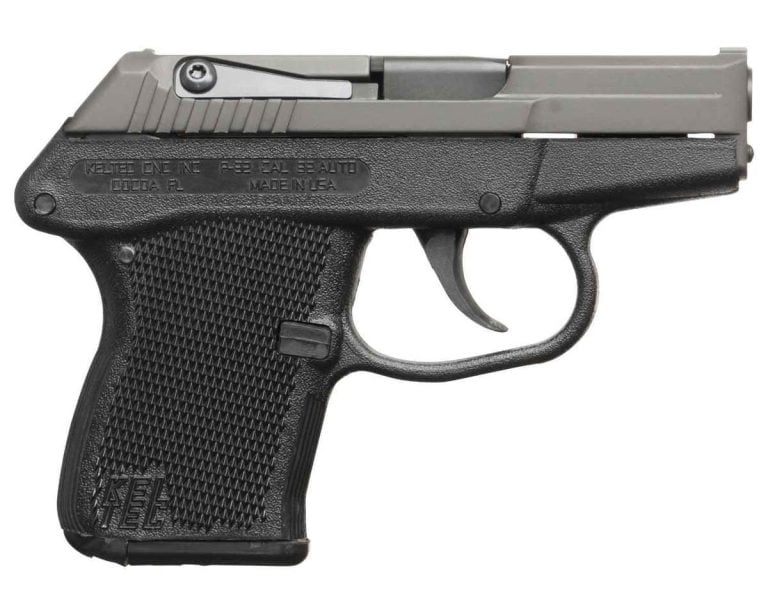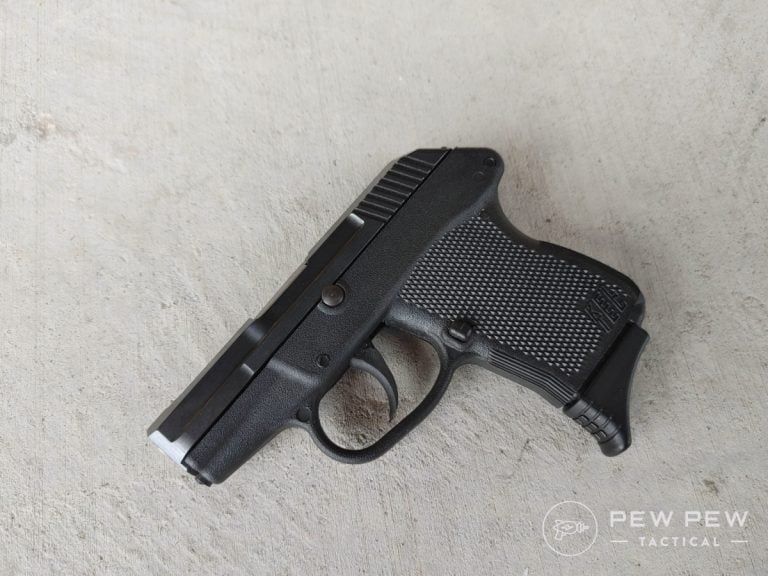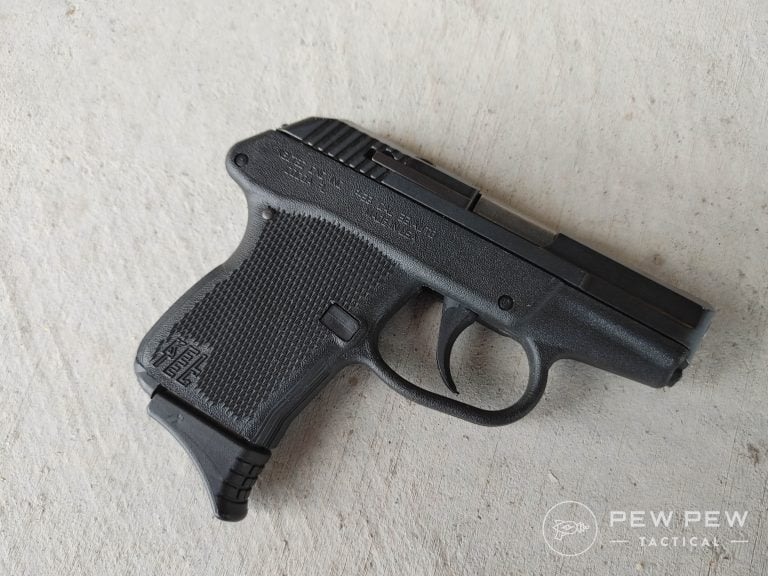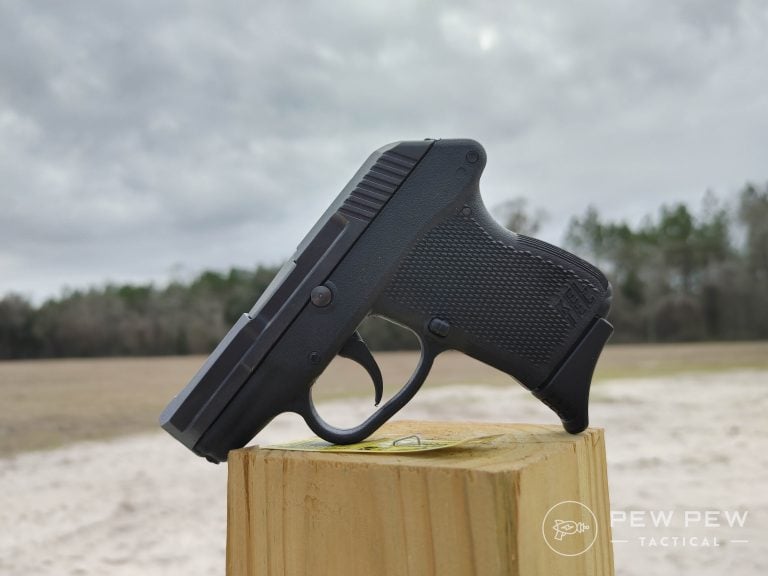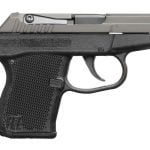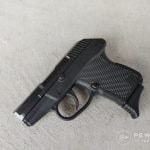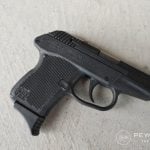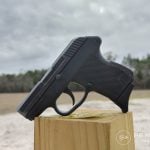 Ultra-light

Ultra-thin

Short recoil operation

Full-length slide rails

Good capacity for the size
Editor's Note:
Weighing in at just 6.6 ounces and measuring 0.75 inches wide, the KelTec P32 is the smallest semi-automatic centerfire handgun on the market. Despite its diminutive size, the P32 still offers an impressive 7+1 capacity and uses a short-recoil operating system. A 5-pound double-action-only trigger pull rounds the features out. Designed for deep concealment, the P32 is ideal for a variety of carry situations and styles.
Read full review
KelTec P32 For Sale - Compare Prices
KelTec P32 Specs
Action
Double Action Only / Semi-Auto
KelTec P32 Features

6.6 ounces unloaded weight

0.75-inches wide

7+1 capacity

Rear slide serrations

Short recoil operation

5-pound DAO trigger

External extractor
By The Numbers - KelTec P32
Accuracy
For a little gun, it's easy to control, and that helps with practical accuracy. Don't expect to win any contests, but it's no belly gun by any means.
Reliability
Pull the trigger, and it goes bang — not much to it.
Customization
You can add a magazine extension, a laser, and grip texture, but not much else. A company called Performance Shooting Enhancements makes some ingenious replacement sights that I might have to invest in.
Ergonomics
A tiny grip is necessary for concealed carry but not great for your hand. The weapon is simple, with just a magazine release to speak of. The last-round hold open is a nice touch, as is the lightweight racking slide.
Overall
Hands-On Reviews & Related Post
KelTec P32 Variations & Comparables
KelTec P32 Upgrades & Accessories
final verdict
"I wouldn't carry the P32 as an EDC. It does, however, serve well as a special-purpose carry gun. When you need something extremely tiny and crazy lightweight, the P32 is tough to beat. Drop it in your pocket, load it with FMJs, and you're good to go." – Travis Pike
Community reviews
There are no reviews for this product yet.
Add your own rating and help other Pew Pew users pick the right guns