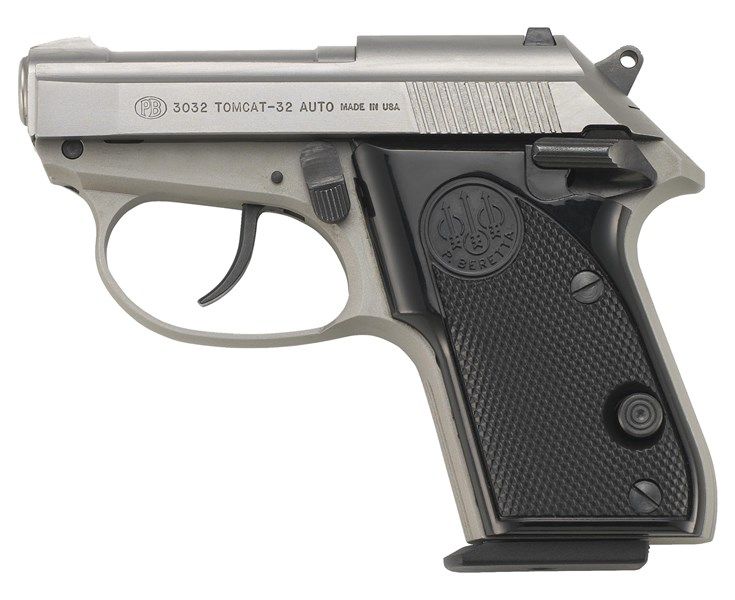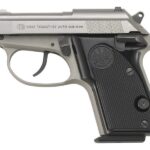 4
Tip-up barrel

Soft recoil

Concealable
Lackluster sights

Heavy trigger
Editor's Note:
A metal-framed .32 ACP semi-automatic pistol is almost an oddity in today's world. Despite this, the Tomcat is an interesting pistol. A tip-up barrel means you never have to rack the slide, making it accessible to just about every shooter regardless of strength or dexterity. The .32 ACP cartridge is also extremely soft shooting, and even with a heavier trigger, this gun is accurate and fun to shoot.
Beretta Tomcat 3032 Inox For Sale - Compare Prices
Beretta Tomcat 3032 Inox Specs
Action
Double/Single Action
Beretta Tomcat 3032 Inox Features

7+1 capacity

Tip-up barrel

Thumb safety

Double-action single-action trigger
By The Numbers - Beretta Tomcat 3032 Inox
Accuracy
Despite its heavy trigger, small size, and bad sights, the gun is very accurate
Reliability
When using most standard .32 ACP, reliability is great
Customization
Outside of holsters and a few grips, there isn't much out there for this gun
Ergonomics
The placement of the magazine release and the danger of slide bite for shooters with large hands may be a concern for some
Overall
The Tomcat is a neat, soft-shooting pistol that is easy to operate regardless of hand strength
Beretta Tomcat 3032 Inox Variations & Comparables
4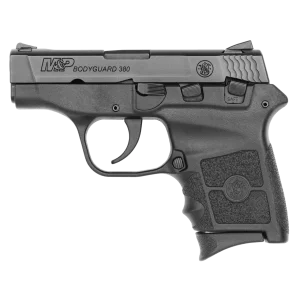 VIEW DETAILS
The Smith & Wesson M&P Bodyguard 380 features a 2.75-inch barrel, a 6+1 capacity of .380 ACP, and an unloaded weight of only 12.3 ounces. This double-action-only pistol also includes a manual safety. With an extremely light overall weight and small footprint, the Bodyguard makes for a solid choice when it comes to concealed carry.
Read More
final verdict
There is no denying that the Beretta Tomcat 3032 is an aging design in a world chock-full of 1-inch wide micro-compact pistols with high capacity. However, the Tomcat is very easy to operate, and the recoil is absurdly mild. This gun is so much fun to shoot while still remaining concealable, even by today's standards. A heavy trigger and tiny sights make this gun a bit of a chore to shoot if you are trying for extreme accuracy, but everything else makes up for its shortcomings. This gun isn't for everyone, but for those interested in a small, soft-shooting, pocket-sized gun that is oozing with that cool factor, the Tomcat may be worth a look.
Community reviews
There are no reviews for this product yet.
Add your own rating and help other Pew Pew users pick the right guns