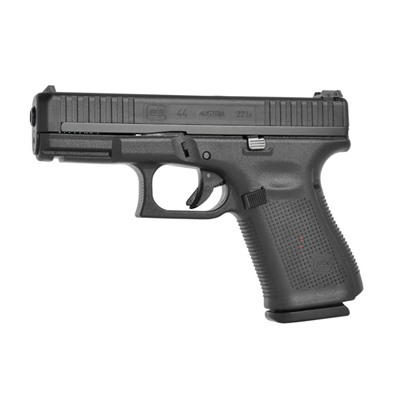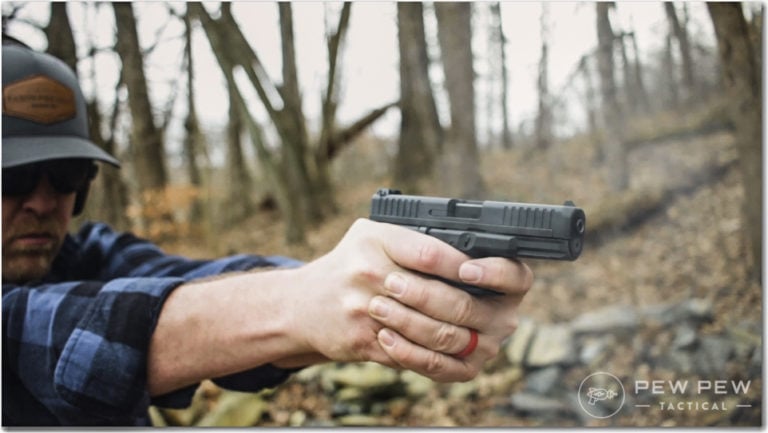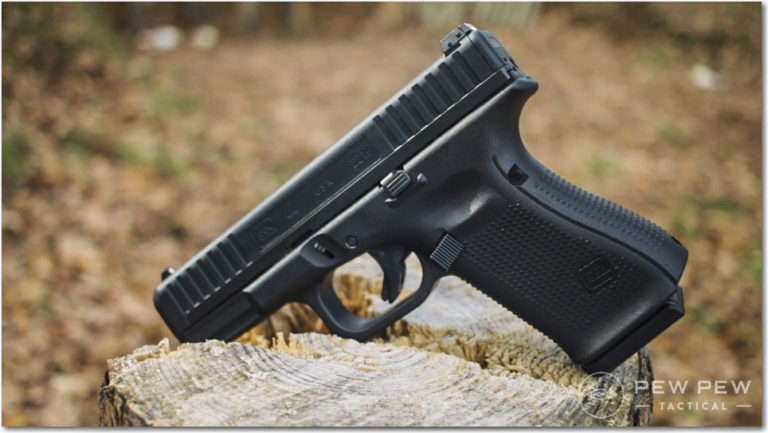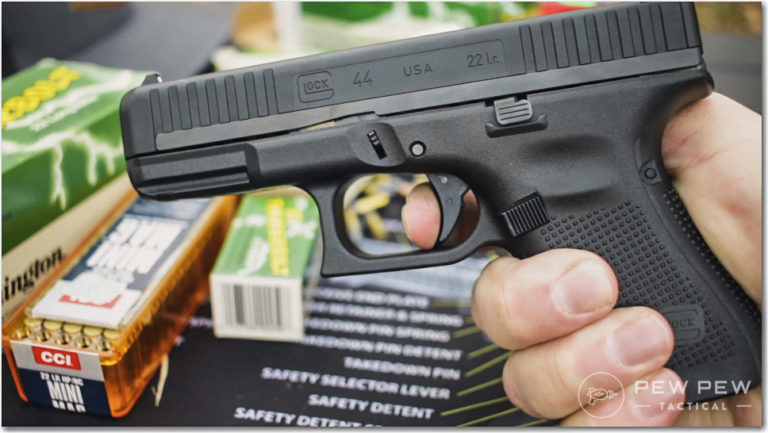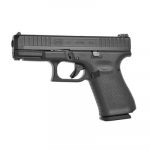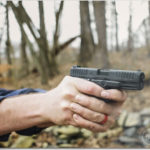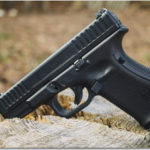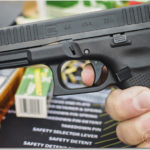 3.8
(2 ratings)
Rimfire, great for training

Affordable

Familiar Glock design
Has been known to crack

Feels cheap
Editor's Note:
The .22 LR Glock G44 does what it is supposed to do. Shots on target, reliable with specific ammo, and it comes in at a great value. Plus it's nearly identical to the Glock 19 which makes it the perfect training and plinking gun. Rounding out why this might be worthy of your time…accessories. Because it's a Glock means that it has a ton of accessories and aftermarket parts ready to throw on.
Read full review
Product Features

10+1 capacity

Interchangeable backstraps

Fits in G19 holsters
Product Description
The Glock 44 is a .22 LR rimfire pistol designed with training in mind. Nearly identical to the Glock 19, it sports a 4.02-inch barrel and an overall length of 7.28 inches. It comes with a 10+1 round capacity and all the finickiness of a .22 LR…but what do you expect? Overall, it's a decent plinker or training gun.
Glock G44 For Sale - Compare Prices
By The Numbers
Accuracy
It's not a match-grade pistol but it will put rounds where you want them. We're pretty impressed with it hitting 100+ yards consistently with a non-fixed barrel like other .22LR pistols.
Reliability
With the cheap or under-powered stuff it's a 3/5. With Mini-Mag or Blazer it's a 4.5/5. Let's split it in the middle.
Customization
There's lots of stuff you can change on a Glock…especially when it's nearly identical to a G19. Get ready for some Gucci G44s to hit Instagram.
Ergonomics
Glocks have grown on me over the years. Controls are easy to index and the grip angle is solid.
Overall
Hands-On Reviews & Related Post
Glock G44 Variations & Comparables
4.5
VIEW DETAILS
The FN 502 Tactical is a .22 LR built on the 509 design. It features aggressive texturing, 15+1 capacity, and can easily accommodate a suppressor and red dot. For those seeking a similar feel to the FN 509 but also wanting to save money by training with .22 LR, this is a great option. The gun also has a place in introducing new students to the platform. If you are looking for a tactically feature-rich .22 plinker, look no further than the FN 502 Tactical.
Read More
final verdict
The .22 LR Glock 44 fits the same Glock profile as its siblings. While that's a downside if you like a little style to your pistols, it does mean you won't feel uncomfortable while shooting it — assuming you like Glock ergonomics. Even better, this design means that it works with other Glock components and parts — like G19 holsters. While some people eschew the idea of a .22 LR, we like them for training and helping newbs get used to shooting. At this, the G44 excels.
Community reviews
There are no reviews for this product yet.
Add your own rating and help other Pew Pew users pick the right guns