Updated 9.28.23: Swapped in NAA Black Widow.
What happens if you can't strap a real gun to your belt or stick it in your purse? You stick it in your pocket.
And, for that to happen, you'll have to leave your Glock 19 or 1911 at home and go with something a bit smaller…perhaps pocket-sized?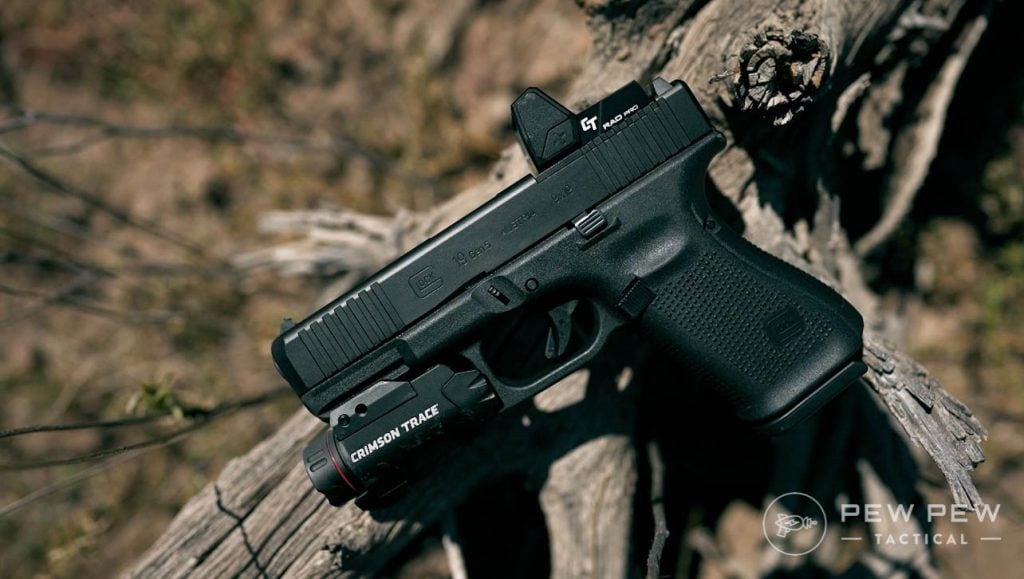 Today, it's all about pocket pistols chambered in .22 LR. We'll lay out our favorite models and tell you why .22 LR pocket guns rule.
Best .22 LR Pistols & Revolvers
So, keep reading!
Table of Contents
Loading...
Why You Should Trust Us
Here at Pew Pew Tactical, we love plinkers. There's something about that classic .22 LR round that is just plain 'ole fun on the range.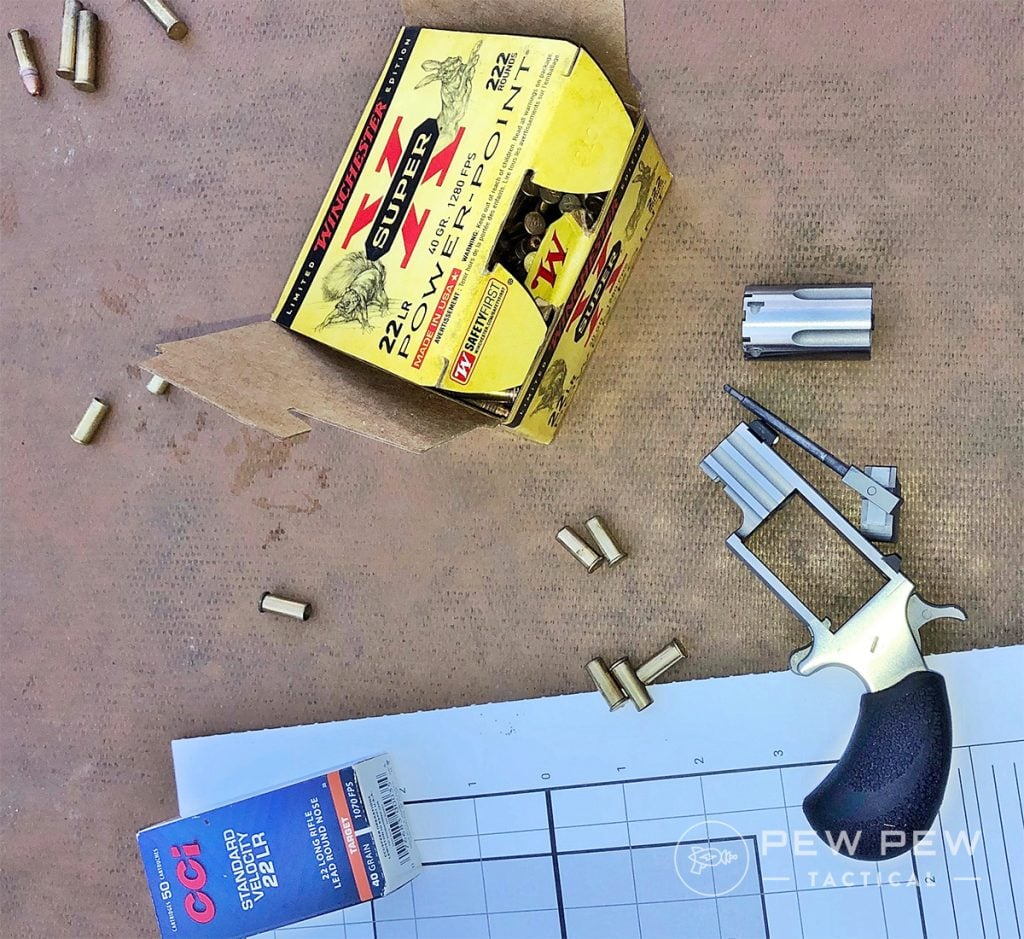 Several of the Pew Pew staff started their gun journey on .22 LR platforms and continue that love even today. So, for this article we pooled our knowledge and came up with what we felt were some solid .22 LR pistols meant for pocket carry.
We always strive to bring you the best information based on testing we've done and our personal experiences while keeping our list up-to-date with what is actually available.
Best .22 LR Pocket Pistols
1. Ruger LCR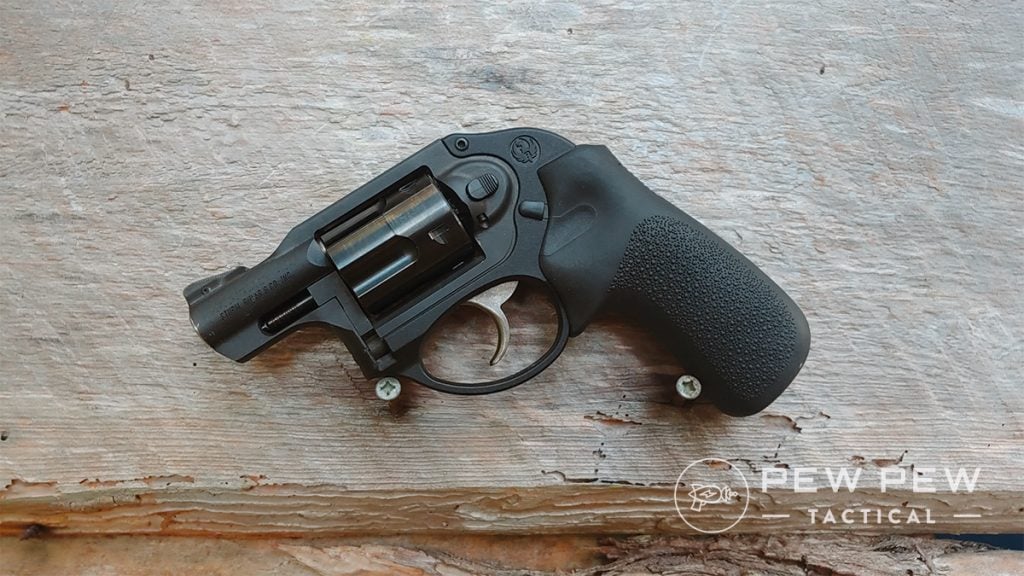 The Ruger LCR is probably the stand-out choice for a concealed-carry revolver.
And though the .22 LR version is not the cheapest gun on the block, it is a good option.
Having a polymer frame with a shrouded hammer goes far in helping you properly operate the gun, and the Hogue Monogrip helps you hang onto the gun. But let's face it, recoil won't really be a consideration.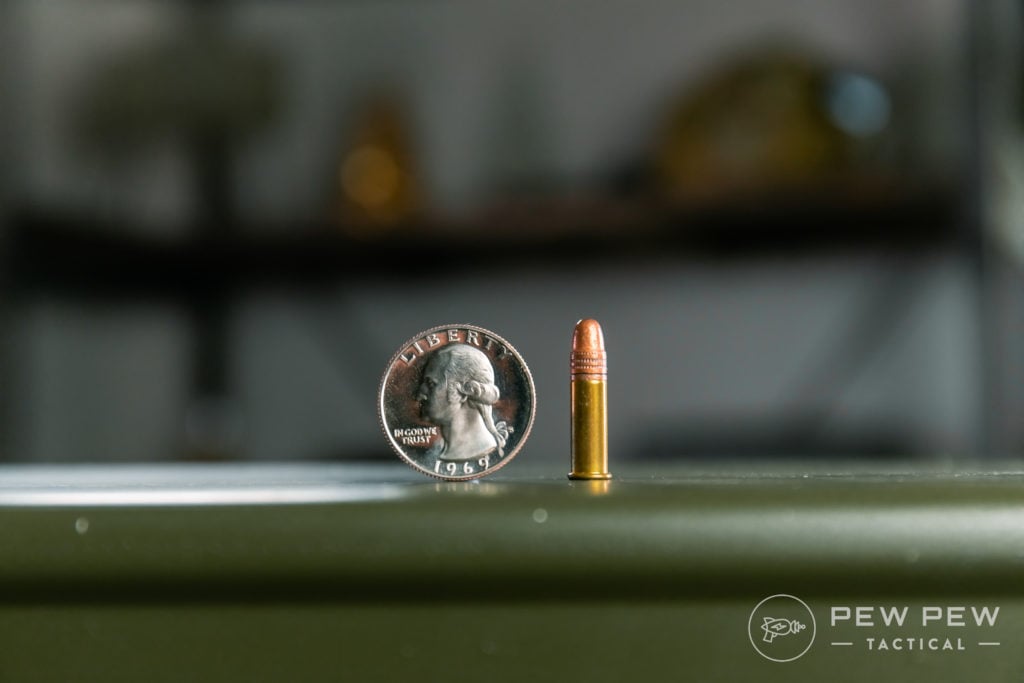 Its barrel length measures 1.87 inches. Weighing 15 ounces, this gun would travel well in your pocket — in a holster, of course.
If you want a bit more power, the .22 Magnum version is available for the same price and weighs just one ounce more.
Best .22 LR Revolver
536
at GrabAGun
Prices accurate at time of writing
Prices accurate at time of writing
Check out our review here!
2. Smith & Wesson 43C
The S&W 43C is an 8-shot .22 LR that weighs 11.5 ounces.
It offers an XS Sight White Dot front sight and a shrouded hammer. I like XS sights because they're easy to spot.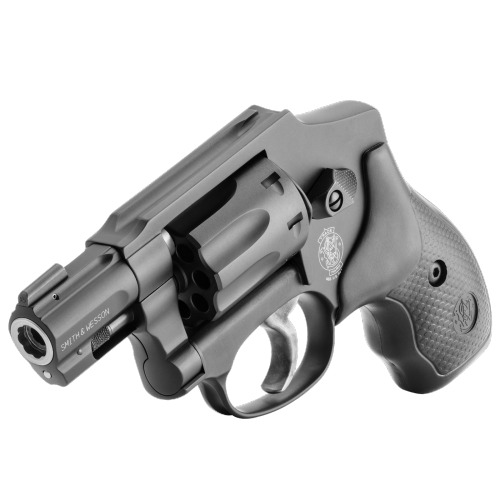 An abbreviated boot-type grip makes this revolver one that can go with you anywhere.
And at under 12 ounces empty, it probably would go with me wherever I went!
Best High End .22 LR Revolver
739
at GrabAGun
Prices accurate at time of writing
Prices accurate at time of writing
3. North American Arms Black Widow
You want teeny tiny…we'll give you teeny tiny. The NAA Black Widow is one of the smallest guns out there and one of the tiniest on our list.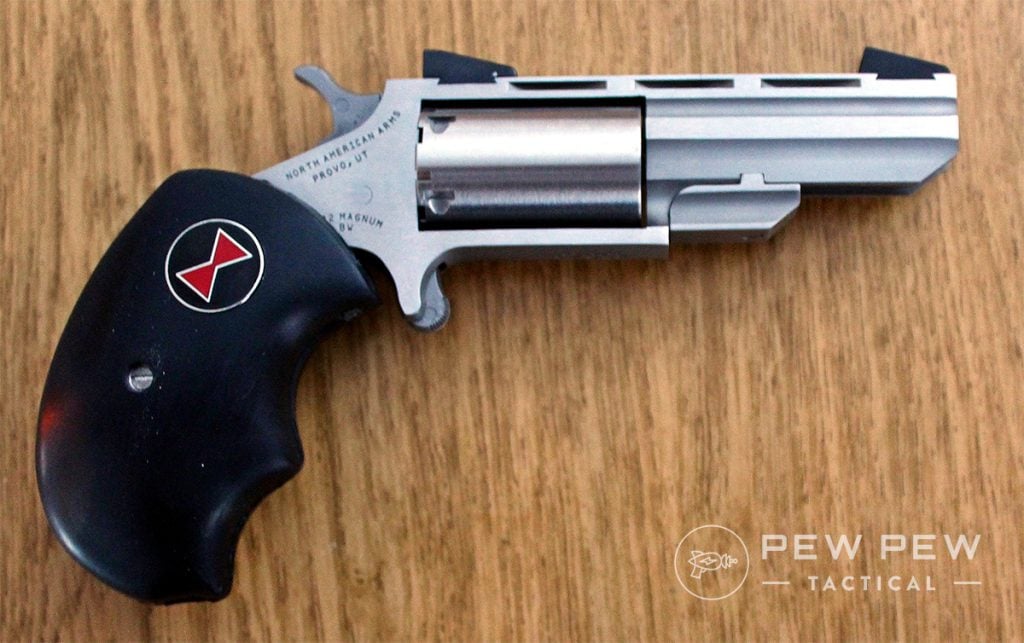 This mini revolver is a .22 LR/ .22 Magnum model (swappable cylinders) with an overall length of 5.88 inches, a barrel length of 2 inches, and a width of a mere inch. It stands 3.69 inches tall and weighs 8.4 ounces.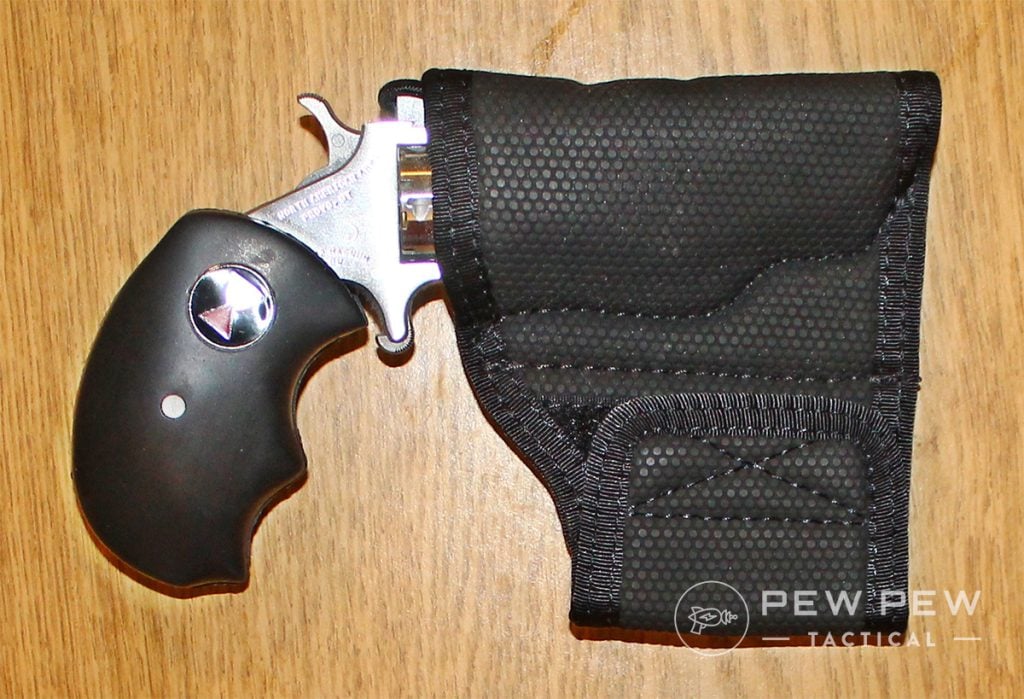 At this size, capacity is reduced to five rounds, and some large-handed shooters might struggle with getting their hands around this one, but it's more of an "in a pinch" kind of gun. Our reviewer did note a few failures to fire as well with certain ammo. So choose your .22 LR carefully.
Aside from that, where this model excels is its size. It will easily fit into a pocket and carry comfortably.
307
at Kygunco
Prices accurate at time of writing
Prices accurate at time of writing
Want to learn more? Read our full review on the NAA Black Widow!
4. Ruger LCP II
The Ruger LCP II makes for a great carry gun if you want a small pistol chambered in .22 LR.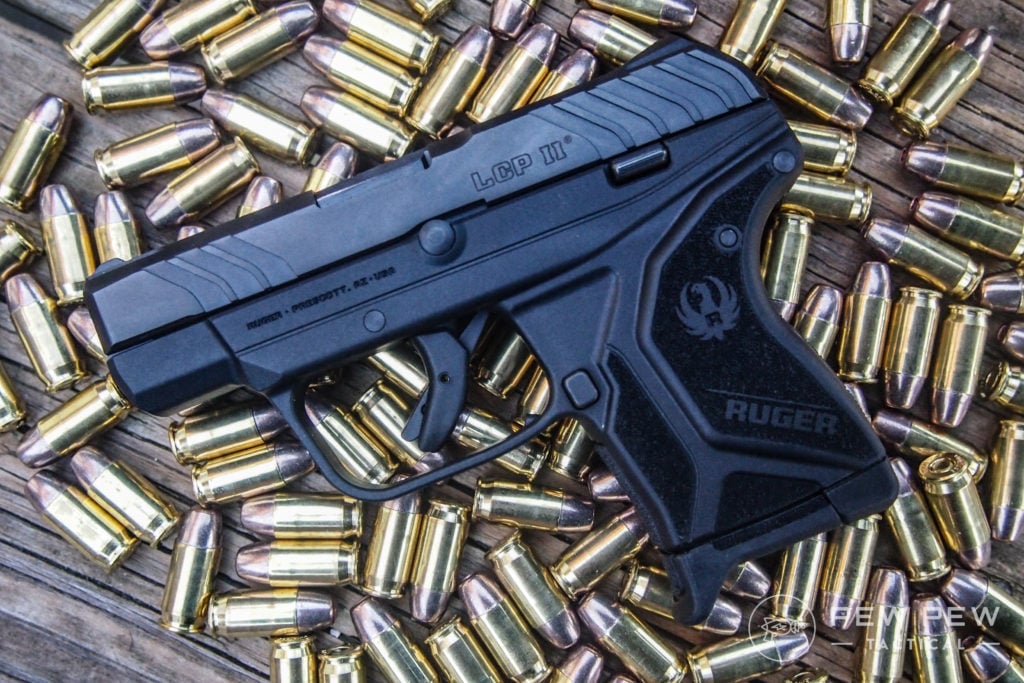 It holds 10 rounds in its magazine, has a Lite Rack slide, and features a fore-and-aft manual safety. It also opts for fixed sights — not too large but easier to see than those on the original LCP.
The LCP II also comes with a Hogue Hand-All grip sleeve for a few bucks more. Overall, it's a nice little gun perfect for pocket carry.
Best Semi-Auto .22 LR
349
at Palmetto State Armory
Prices accurate at time of writing
Prices accurate at time of writing
What do you think of the Ruger LCP II? Give it a rating below.
5. Beretta 21A Bobcat
The Beretta Bobcat makes racking the slide to load that first round a motion no longer needed.
With its tip-up barrel, you pop it open via the barrel lever, stick a .22 LR cartridge in the chamber, close the barrel, and put the loaded 7-round mag in place.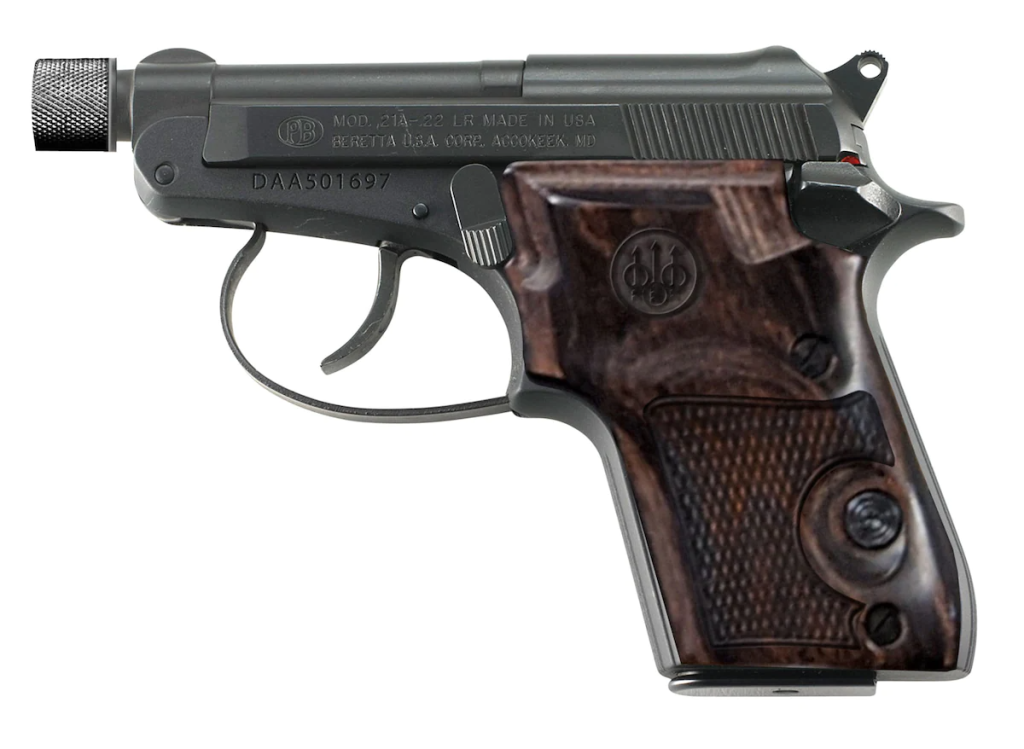 It's ready to go!
You even have a manual safety if that's your preference. Weight-wise, the Bobcat is around 11.8 ounces, so it's manageable for pocket carry.
Best for Arthritis
399
at Gunprime
Prices accurate at time of writing
Prices accurate at time of writing
6. Taurus PT-22 POLY
Similar to the Bobcat, the PT-22 POLY brings an easy-to-handle .22 LR that weighs less than the Bobcat. It tips the scales at 11 ounces even.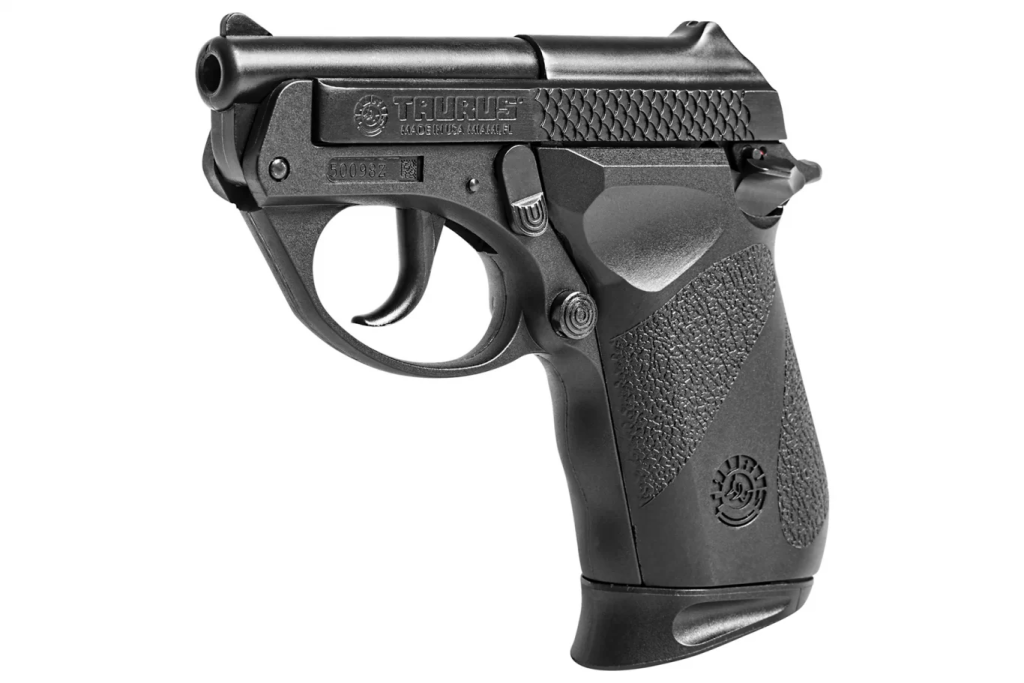 This gun handles much like the Bobcat. And those who suffer from arthritis will appreciate a pistol that is easy to chamber a round in.
Not to mention, it shoots well and also adds another round in its magazine — eight compared to the Bobcat's seven.
I had one of these years ago and enjoyed my time with it.
Best Affordable .22 LR Pistol
305
at Guns.com
Prices accurate at time of writing
Prices accurate at time of writing
Revolver vs. Pistol
You do have a choice with the .22 in terms of revolver vs. semi-auto, and decent guns exist in both camps.
However, one thing to remember is that the .22 LR is a rimfire cartridge. That means its priming compound is in the rim at its base — hence the name rimfire.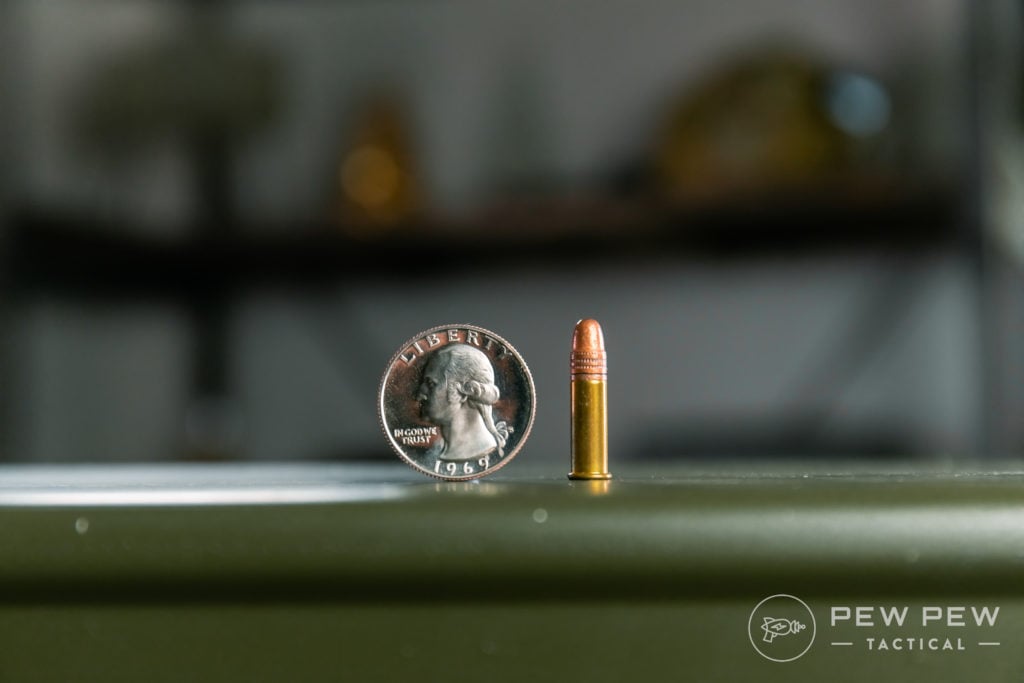 For this reason, a double-action revolver might be the better choice since all you have to do in the event of a misfire is to pull the trigger again.
Another factor to consider is the ammo itself. .22 LR is notoriously finicky.
Don't expect ammo from that ginormous box of two zillion rounds you got at your local big-box store to go off every time…you're asking too much of it.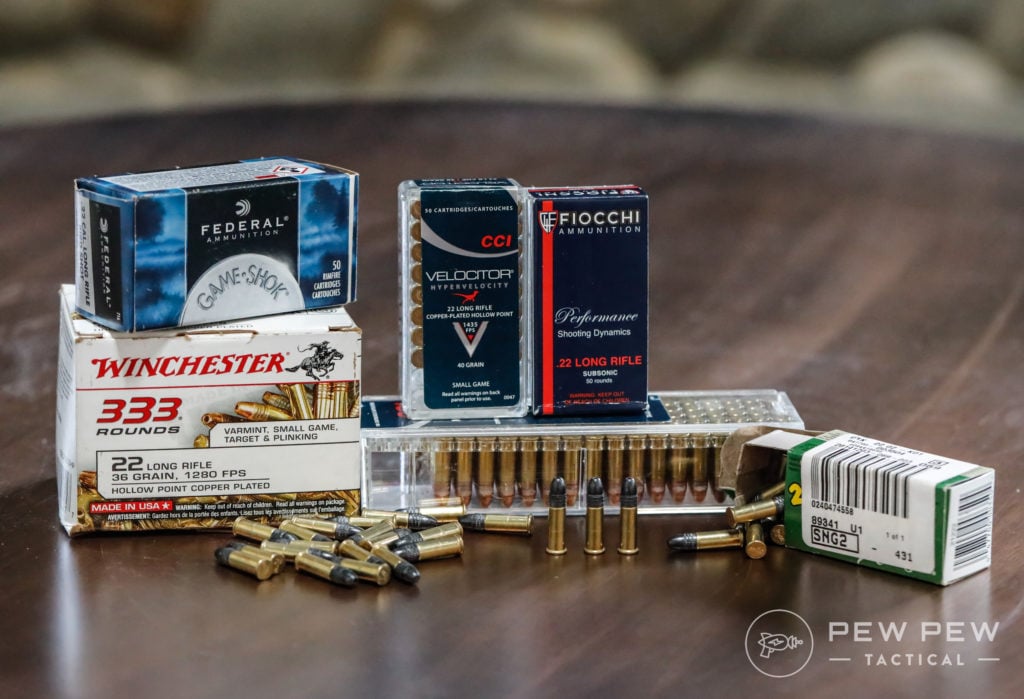 Instead, if you carry a .22, do some research about the best loads for defense.
Won't a .22 LR Just Make 'Em Mad?
First, a .22 is not the first choice for the best concealed-carry gun caliber. There are other calibers better suited for CCW, but sometimes you find yourself in situations where you need a small gun and, well, .22 LR pistols fit that bill.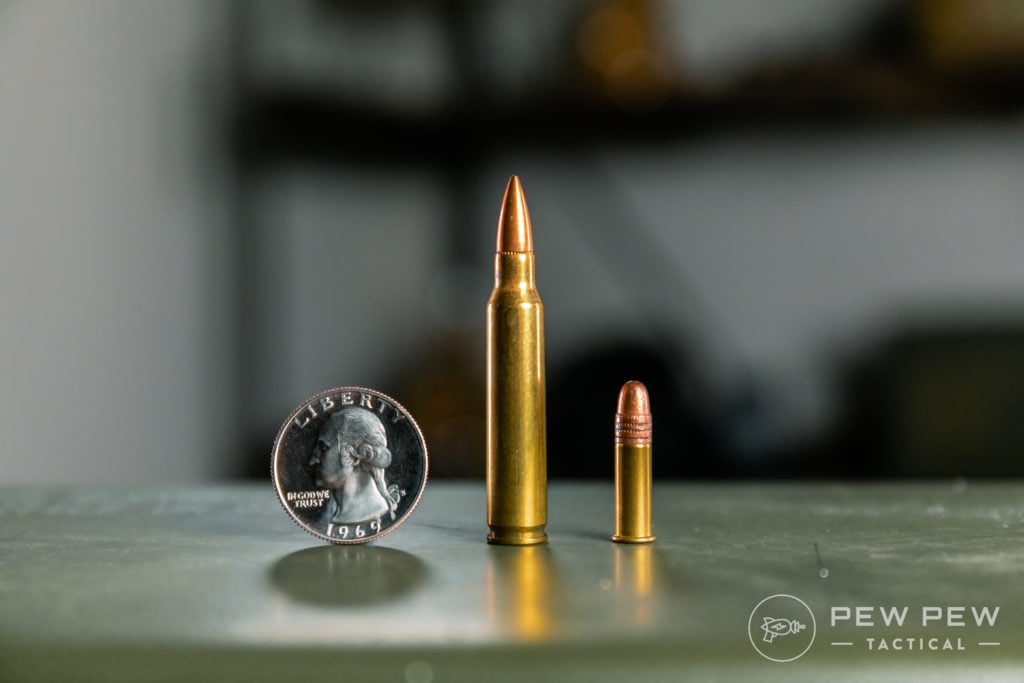 A .22 handgun does have a few pluses in its corner…
These guns are typically small, lightweight, and easily carried. Not to mention, they err on the side of affordability. Granted, you won't get a ton of velocity out of them, but it's better than nothing.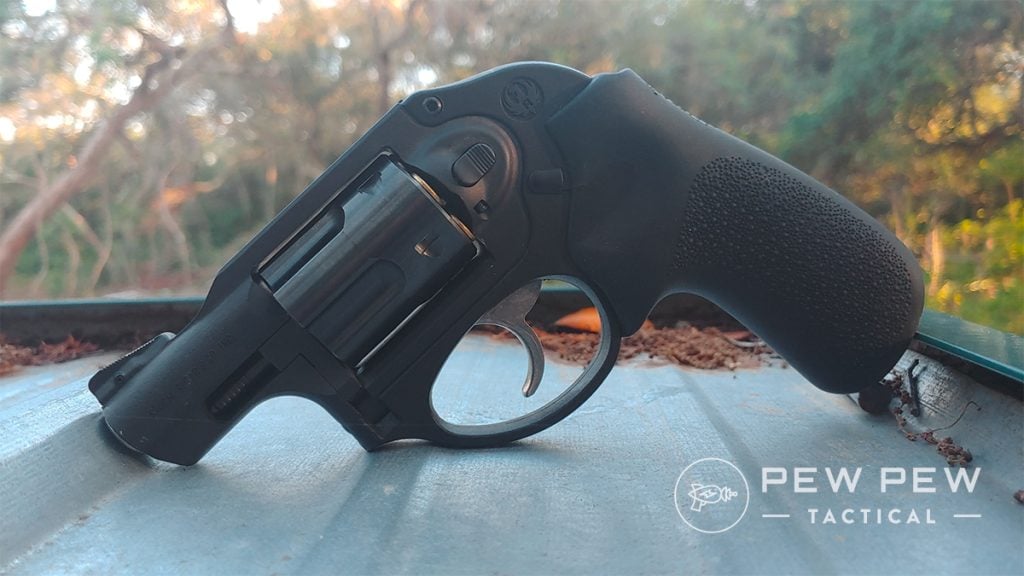 And yes, this round doesn't pack the same oomph as a 9mm, but a .22 with the proper load and bullet placement offers you a fighting chance.
Final Thoughts
We've looked at several .22 LR handguns worthy of pocket carry. Remember that shot placement is king with small calibers, so hit the range and practice!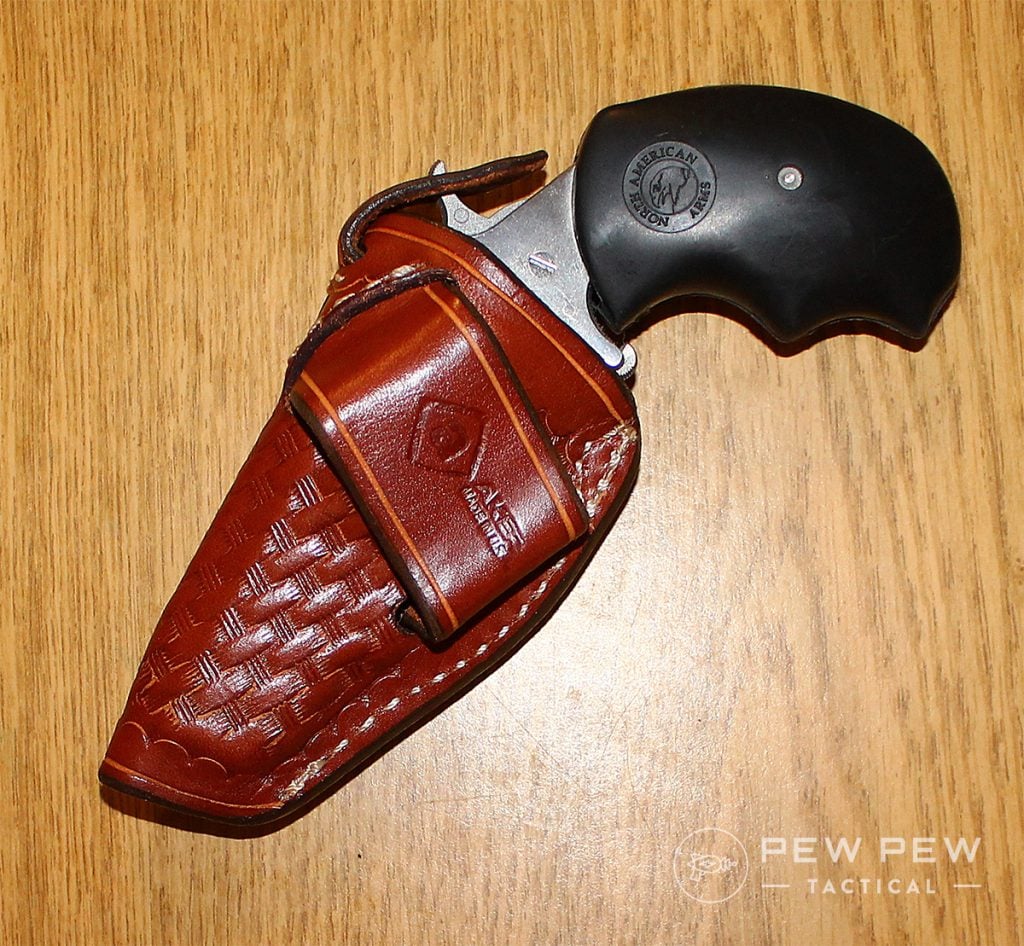 Not to mention, .22 LR can be fickle, so "audition" your ammo before loading it for defensive purposes.
Want something bigger? Take a look at our Best .380 Pocket Rockets guide.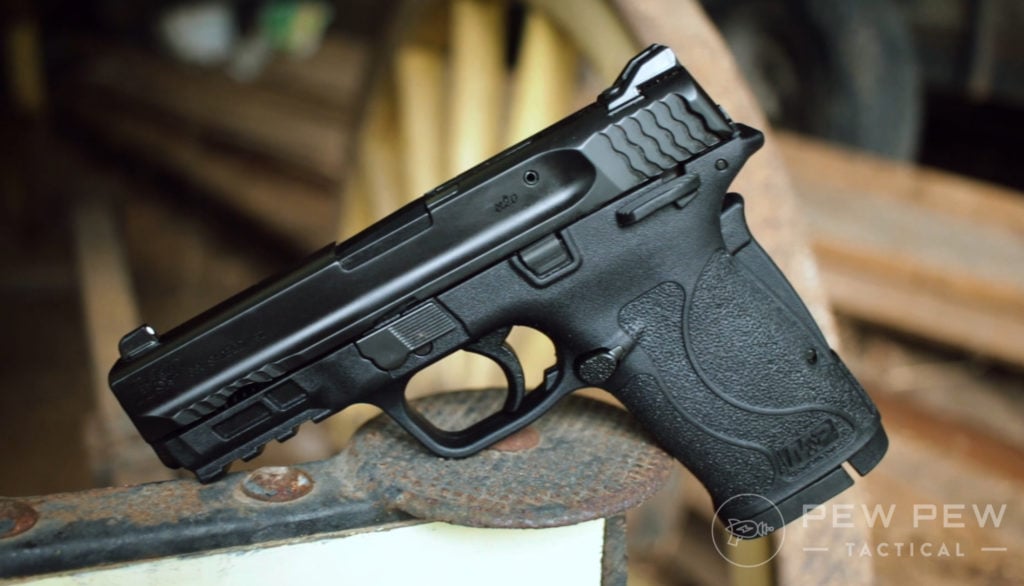 What's your favorite .22 LR for pocket carry? Let us know in the comments below. Ready to snag some rimfire ammo? Check out our guide to the Best .22 LR Rimfire Ammo.