Why is it that you carry?
What happens when you need to go to a place where you can't carry your normal EDC gun?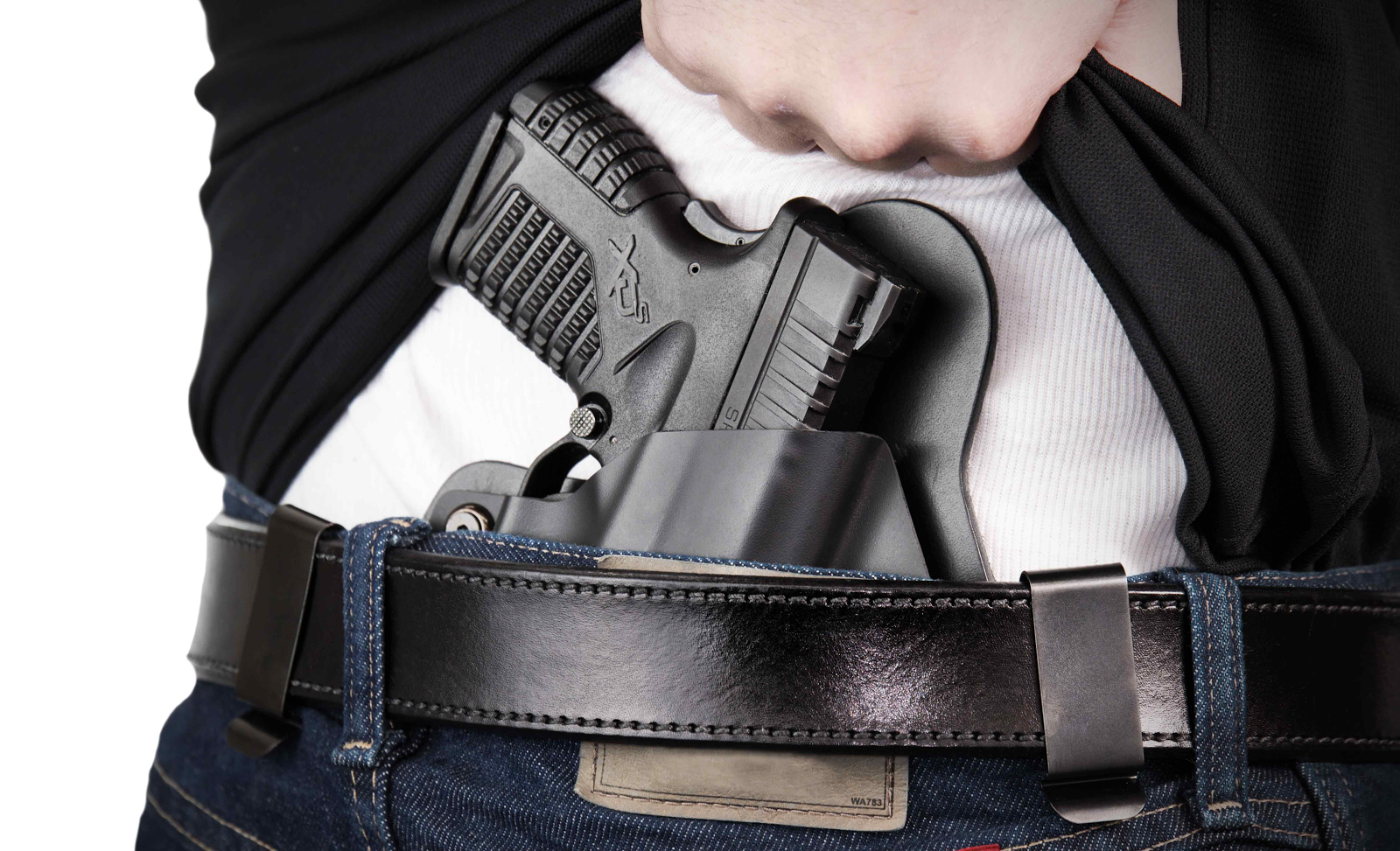 You need to come up with alternatives.
For example, lot of people choose to carry a knife or some sort of bad guy deterrent spray. While these can be effective methods for personal defense, they aren't a gun.
Carrying a gun, even a small one, provides a greater sense of security in that it can be used while still keeping space between you and the attacker. Now, you can achieve the same effect to a certain degree with the deterrent spray like pepper spray or something, but not at the same distances and not with the same ability to intimidate a would-be attacker.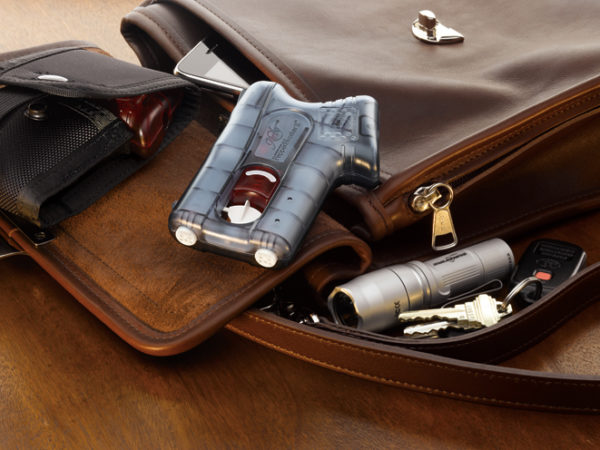 Today we're going to talk about the best .22 LR pocket pistols. These guns are small and easy to conceal, but still provide you with the ability to protect yourself, your property, and others.
Table of Contents
Loading...
1. Trailblazer LifeCard .22 LR Pocket Pistol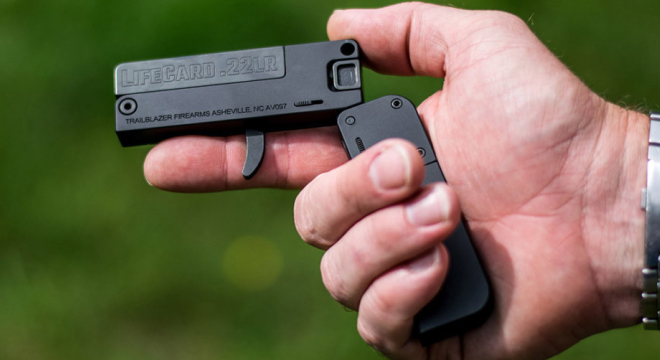 You may remember the LifeCard .22 Pocket Pistol from our post introducing it back in August. If not, here's what you need to know.
The LifeCard is small. How small, you ask? Smaller than a deck of playing cards. The LifeCard is 1/2-inch thick and is 3.375 inches long when it's closed, around 4 inches when open.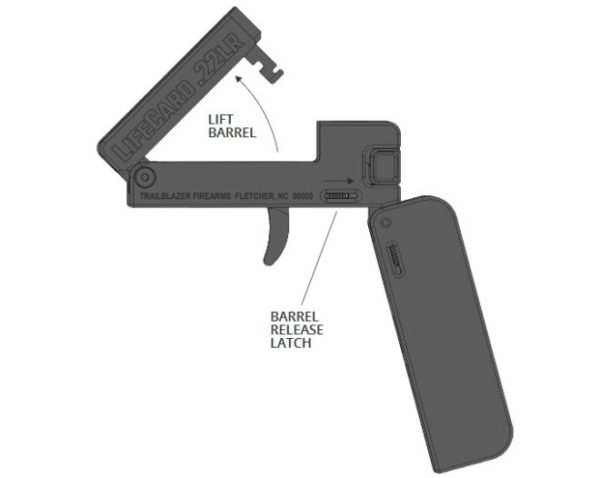 What do I mean by closed and open? This is the coolest feature of the LifeCard. It folds into a safe folded position for easy carrying, especially concealed carrying. And, because it doesn't clearly look like a gun when folded, it provides some discretion if the viewer isn't familiar with what you're carrying.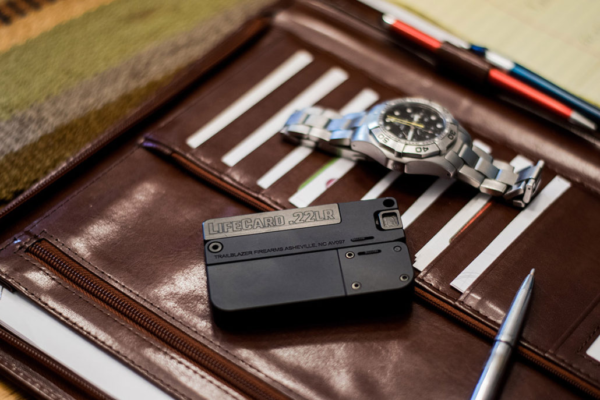 One of the first things that came to my mind when looking at this pistol was that holding onto this butterfly knife of a gun must be a pain. I was pleasantly surprised to discover that it actually has a full sized handle so you can fit your whole hand on it. This is a big plus for a lot of shooters. Who wants to protect themselves with a dainty little gun that you have to hold a special way to shoot?
The LifeCard is a single shot .22 and has storage for 4 more rounds of .22LR in the grip. To reload, you need to tip the barrel, load a round, then manually cock the hammer. Think of it loading like the classic side-by-side double-barrel shotguns.
2. North American Arms Pocket .22s
North American Arms has quite a few different models of mini-revolvers you can carry in your pocket. Some shoot .22 short, some .22LR, and yet others .22 magnum. The one I am going to talk about here is the NAA-22LLR-HG ($249.99).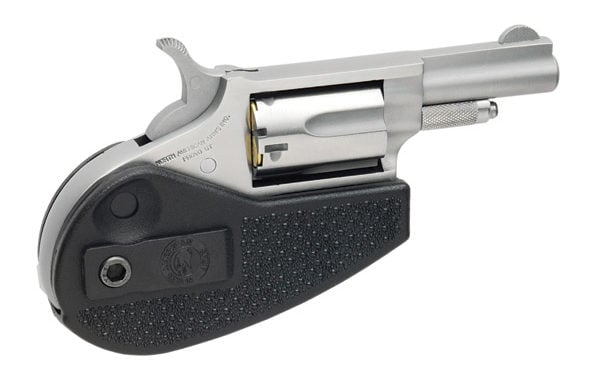 What this long part number means is it's a longer barrel .22LR with a holster grip. A lot of these little guns have an exposed trigger and hammer that are easy to snag on everything while you are taking it out of your pocket. The model shown here with the holster grip takes away half of this problem.
Another big benefit of having the attached holster act as the grip is that you have more grip to hold onto while you are shooting. A small handle is an inherent problem with a small gun. The overall length is about 4 inches.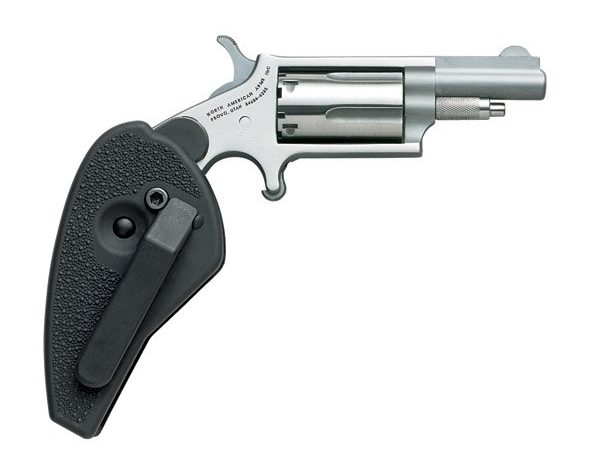 This mini-revolver holds 5 rounds. To fire a round, you need to cock the hammer, then pull the trigger. This helps with safety. If it were a dual action, then you would just need to pull the trigger to fire. If you have a model that didn't cover the trigger, you could see how dangerous that could me. Keys and gun in the same pocket, you bend down to get some of the cheap cereal at the grocery store and BAM! bye, bye Crunch Berries.
3. Bond Arms Rustic Ranger
Bond Arms makes a lot of the mini-pistols, however, few of them are chambered in .22. The Rustic Ranger does have an option of .22LR, along with:
.357 MAG/.38 Spl

.45 ACP

.45 Colt, Only

.45 Glock Auto

.44 Special

44-40 Winchester

.40 S&W

10 mm

9 mm

32 H & R Mag

.22 Mag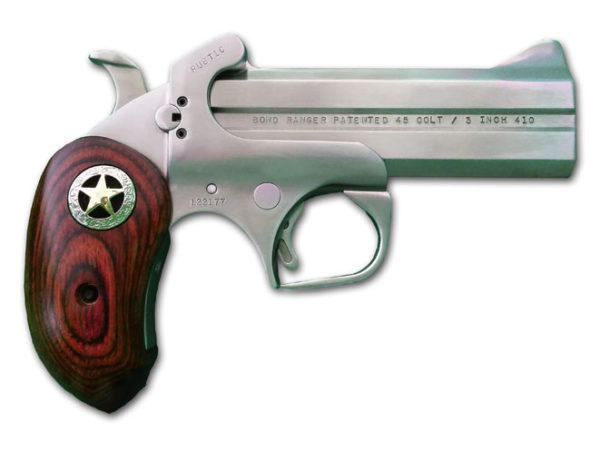 As you can see, this is a wide variety of calibers, all in the same small package. The Rustic Ranger is a 2 shot pistol with an overall length of 6 inches, about the same length as a dollar bill. It's larger than others in the list, but it is still pocket size.
But you can get a shorter 2.5-inch barrel that even has a laser. This knocks the overall length down by 1.75 inches. You end up with a gun about 4.5 inches in overall length. That's shorter than the Smith & Wesson BodyGuard 380 which is a smidge over 5.25 inches long.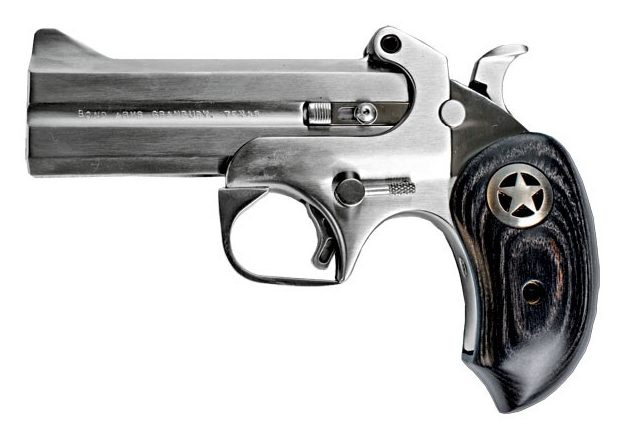 Something you get with the Rustic Ranger that no other pocket .22 has on this list is the ability to change the barrel so you can have a different caliber. All those calibers listed a couple paragraphs ago… yeah, you can get those barrels as accessory parts and change the caliber of the gun you're carrying.
The barrel it comes with is chambered in .45/.410, so you will need to buy the .22 barrel as an add-on.
Then check out our favorite Bond Arms derringers.
What do you think about the Bond Arms?
Should You Carry a Pocket .22?
Now that you know a little more about some of the options, the burning question remains: is this style gun right for you? Here is my take on these little guys.
I think they are a last resort weapon. Not because of their caliber, but because of their size and general accuracy. In a stressful situation, they will take more thought to position your hand, aim, and fire than a larger gun.
Where these pocket .22 shooters come in handy, however, is their ability to be concealed. Sure, they might not be the easiest to remove from your pocket, but if you are somewhere that you can't wear clothing conducive to wearing your normal holstered EDC gun, then these are a good option.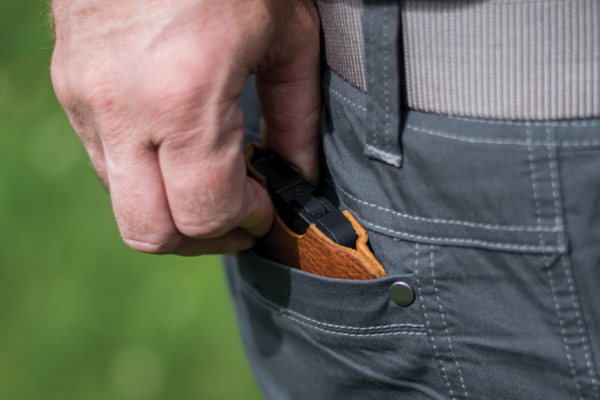 Precautions when Carrying a Pocket .22
I mentioned earlier that these are a single action. Safety is the main concern. As you are crouching, walking, and sitting down, you don't want one of these things randomly going off in your pocket. Always ensure that the hammer is not cocked when it's in your pocket.
There are holsters for some of the pocket .22s on the market. While they are not always necessary, they will probably make carrying the pistol more comfortable.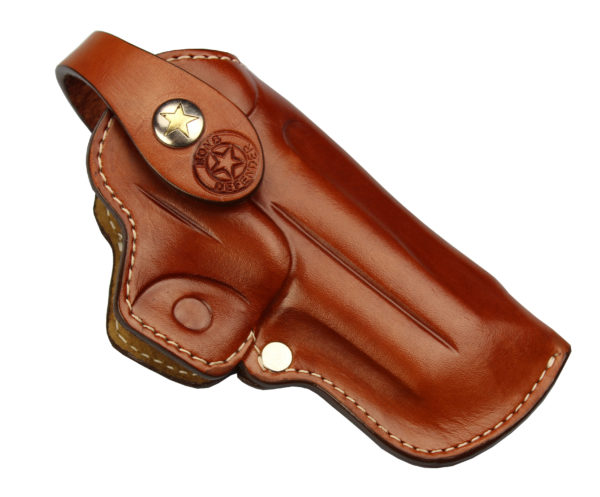 Conclusion
Some people call them backup guns, while others think of them as toys. Regardless of what you call them, these .22s for pocket carry have their place in your concealed carry bag of tricks. They might not be as badass as your XDs with a flashlight, but they can certainly do their job.
Want something bigger? Take a look at our Best .380 Pocket Rockets guide.
Would you carry a .22 LR like these in your pocket? Do you have a favorite pocket pistol? Let us know why or why not in the comments. Still want to go less lethal…check out our Best Stun Guns and Pepper Spray article.