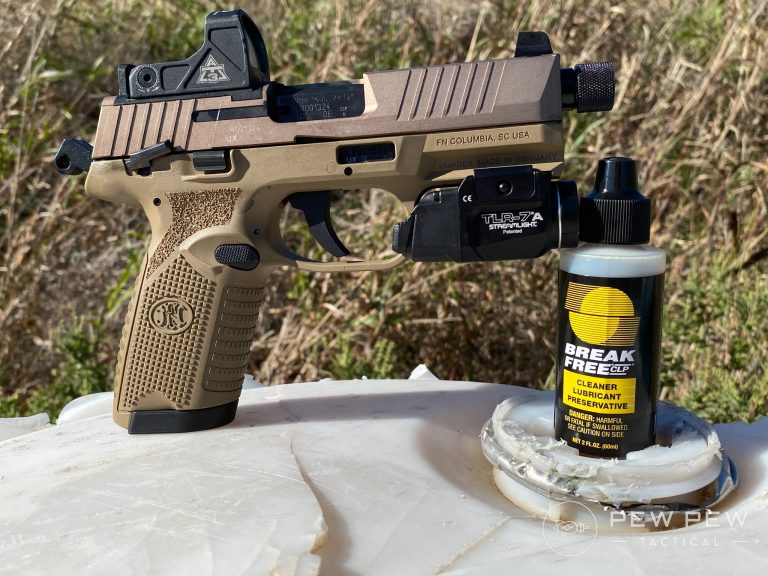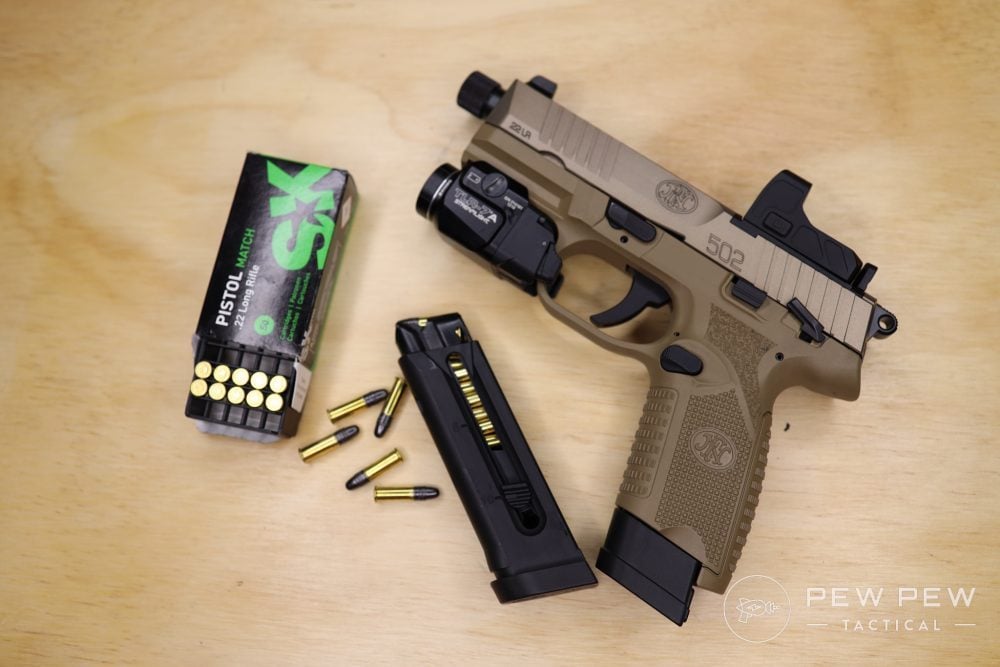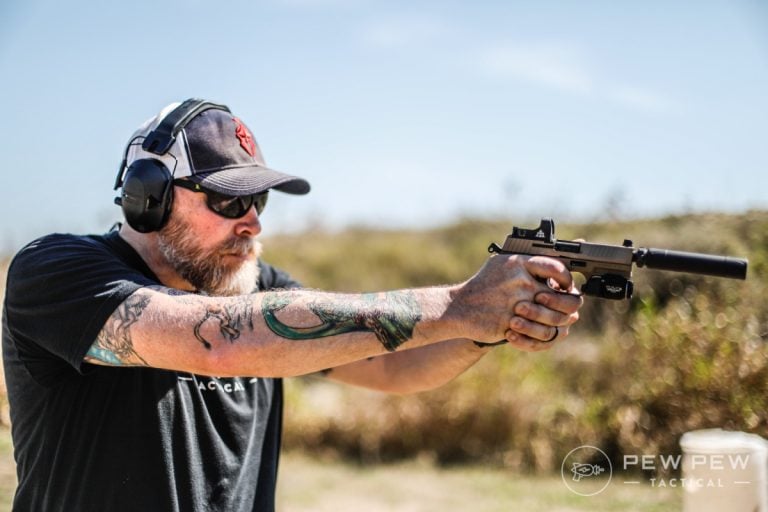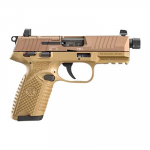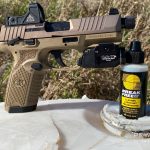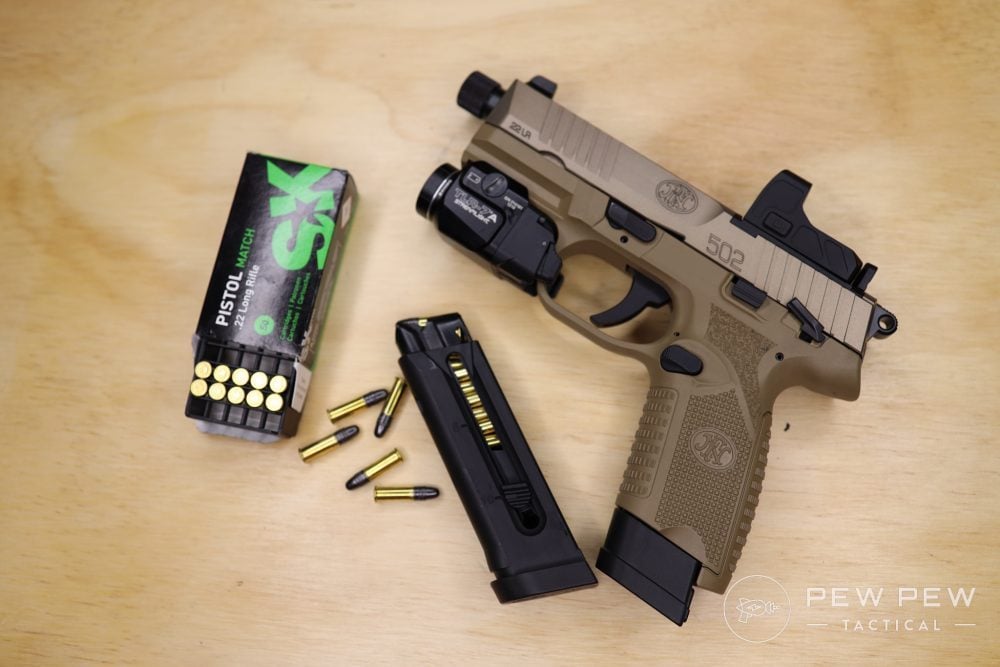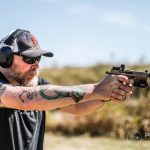 Accessory rail

Extended capacity magazine

Red dot compatible
Finicky on ammo

Occasional issues feeding/ejecting
Editor's Note:
"The FN 502 Tactical is a .22 LR built on the 509 design. It features aggressive texturing, 15+1 capacity, and can easily accommodate a suppressor and red dot. For those seeking a similar feel to the FN 509 but also wanting to save money by training with .22 LR, this is a great option. The gun also has a place in introducing new students to the platform. If you are looking for a tactically feature-rich .22 plinker, look no further than the FN 502 Tactical." – Sean Curtis
Read full review
FN 502 Tactical For Sale - Compare Prices
FN 502 Tactical Features

15+1 capacity

Aggressive texturing

Suppressor compatible
By The Numbers - FN 502 Tactical
Accuracy
Once I dialed in the ARO I experienced repeated, accurate fire from the 502 Tactical.
Reliability
This is tough to rate because once I slogged through the issues, the gun ran great, and continued to run without fail.
Ergonomics
The ergos were very good on the 502 Tactical and I appreciated the deep well on the backstrap (preventing slide bite).
Overall
Hands-On Reviews & Related Post
FN 502 Tactical Variations & Comparables
4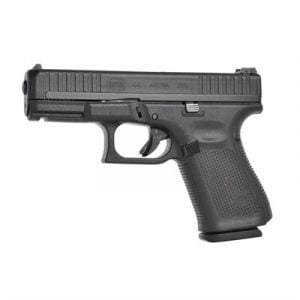 VIEW DETAILS
"The .22 LR Glock G44 does what it is supposed to do. Shots on target, reliable with specific ammo, and it comes in at a great value. Plus it's nearly identical to the Glock 19 which makes it the perfect training and plinking gun. Rounding out why this might be worthy of your time…accessories. Because it's a Glock means that it has a ton of accessories and aftermarket parts ready to throw on." – Johnny B.
Read More
final verdict
"Although the 502 Tactical we tested took a while to hit its stride, it finished very strong in the reliability factor. Accuracy was great, and the ergonomics, lightweight, and cheap ammo meant we could shoot all day long. There are a few justifications for the 502 Tactical, but one of the best for us was the fun factor. We truly enjoyed all the modern features we're used to (shooting suppressed, red dot, accessories) in a rimfire gun." – Sean Curtis
Community reviews
There are no reviews for this product yet.
Add your own rating and help other Pew Pew users pick the right guns