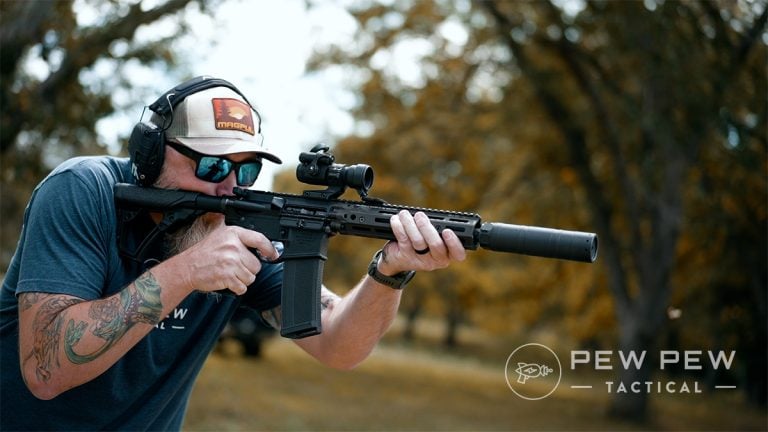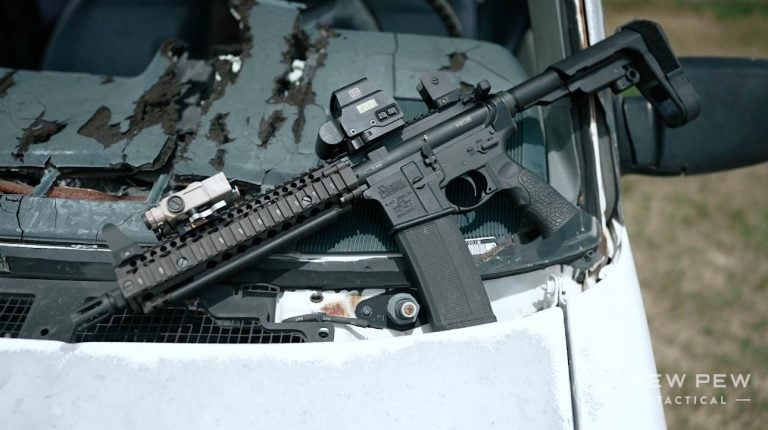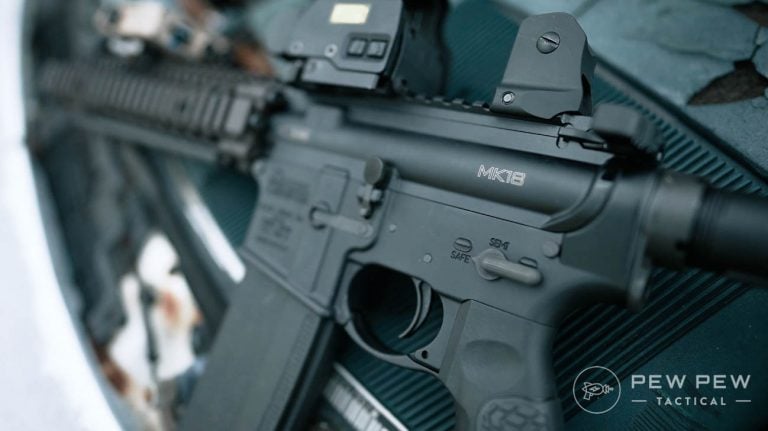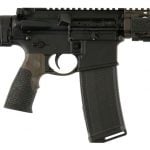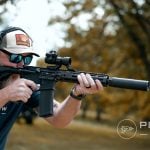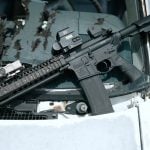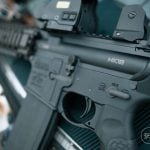 Runs great with PMAGs

Handles really well in CQB environments

Very accurate
DD mags have to be downloaded to run properly

Mags don't seat well if you slam them in magwell
Editor's Note:
Daniel Defense's Mk18 runs extremely well. It's a blast to shoot and handled well in CQB-type training scenarios. We've put well over 1,000 rounds through our model, and it's still running like it did day one. We did have a little trouble with DD proprietary mags — but that was managed by removing a couple of rounds and gently seating it into the magwell. PMAGs run great, though!
The Mk18 is a fun pistol or SBR option (depending on what you prefer). Chambered in 5.56 NATO, it offers a 10.3-inch barrel on a 28.6-inch overall length. Pistol versions sport an SB-Tactical pistol stabilizing brace (keep an eye out, though, as laws may be changing there).
Read full review
Daniel Defense MK18 For Sale - Compare Prices
Daniel Defense MK18 Specs
Caliber
5.56 NATO - 223 Rem
Overall Length
26 3/4"– 29 7/8"
Daniel Defense MK18 Features

10.3 inch barrel

32 round capacity

SB Tactical pistol brace

1:7 twist government profile barrel

Mil-Spec 1913 Picatinny Rail attachment

Comes with polymer rail covers

Free float rail system
By The Numbers - Daniel Defense MK18
Accuracy
No issues whatsoever hitting targets
Reliability
Have to download mags but other than that it worked.
Customization
It's an AR...you have plenty of options
Ergonomics
Pistol grip may take some getting use to
Overall
Hands-On Reviews & Related Post
Daniel Defense MK18 Variations & Comparables
final verdict
"In the market for an AR-15 that runs exceedingly well? Or do you like that distinctive MK18 silhouette? Then the Daniel Defense MK18 is a fantastic option." — John C.
Community reviews
There are no reviews for this product yet.
Add your own rating and help other Pew Pew users pick the right guns