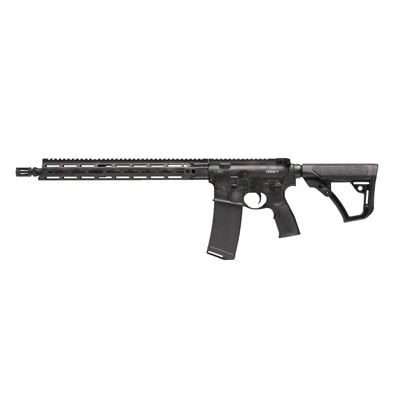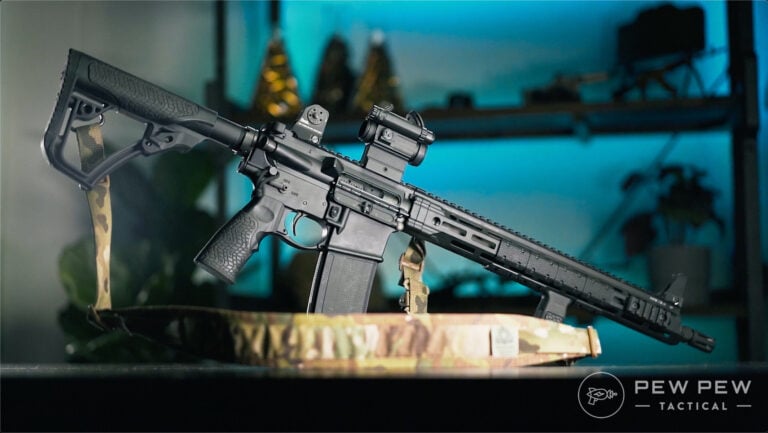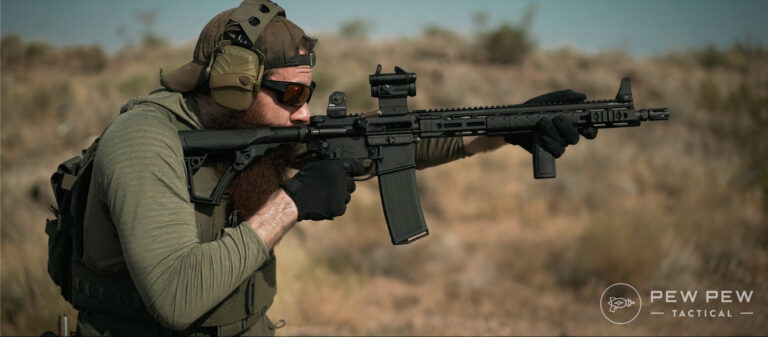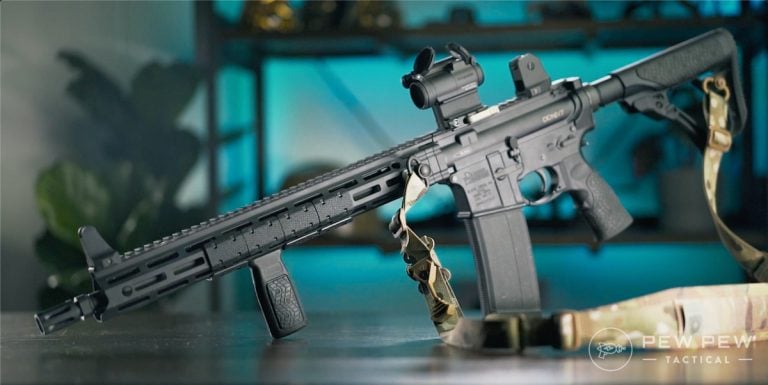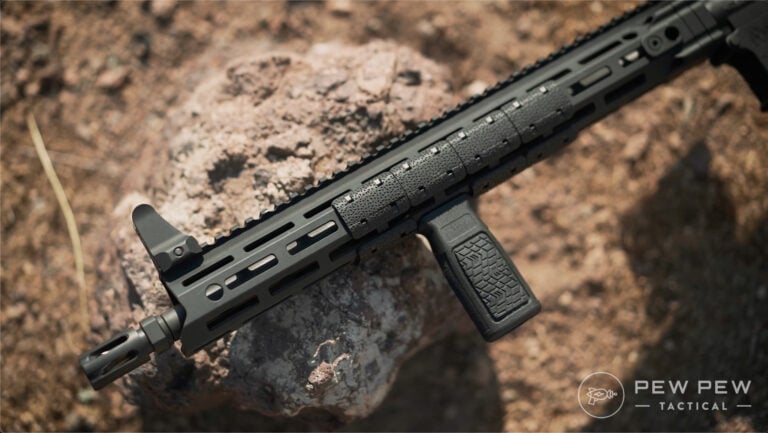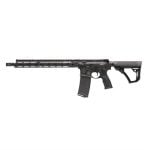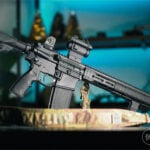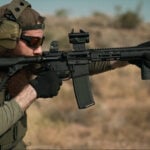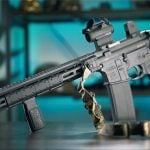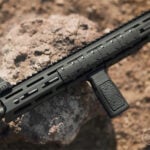 4.5
High-quality CNC and coating of all parts

Individually MPI tested barrel and BCG

Picatinny on top and MLOK on the sides

100% reliable and around 1 MOA accuracy with good ammo

Highly regarded brand for resale purposes
On the steeper end of AR-15 prices

Pistol grip angle more geared towards close shooting

Trigger could be better
Editor's Note:
"Daniel Defense delivers a reliable, accurate AR-15 in the DDM4 V7 with enough extras to keep 5.56 fans interested. Though the pistol grip's ergonomics are less than ideal, this rifle more than makes up for that with QD mounts, a threaded barrel, and an improved muzzle brake." – John C.
Read full review
Product Description
This gun comes equipped with a mid-length gas system and spices up the average AR build with a few extras — including an improved flash suppressor, angled pistol grip, and Grip-N-Rip Charging handle. The V7 aims its sights squarely on top-tier consumers who want more than just a run-of-the-mill AR.
Daniel Defense DDM4 V7, 5.56 NATO For Sale - Compare Prices
Palmetto State Armory
Save $935
Daniel Defense DDM4 V7, 5.56 NATO Specs
Barrel Length
16in / 18in
Magazine Capacity
32+1-Round
Magazine Included
1 x 32-Round
Caliber
5.56 NATO - 223 Rem
Overall Length
35.9in / 35in / 37in
Daniel Defense DDM4 V7, 5.56 NATO Features

Mid-length, pinned low profile gas block

Daniel Defense Flash Suppressor

Daniel Defense MFR 15.0, 6061-T6 Aluminum, MLOK
By The Numbers - Daniel Defense DDM4 V7, 5.56 NATO
Accuracy
The V7 preferred heavier loads, with better results on paper with 69-grain Federal ammo.
Reliability
The DDM4 V7 ran well with zero issues. In short, it runs and runs well.
Customization
Threaded barrel, M-LOK, and a rail up top — it's got plenty to offer.
Ergonomics
The angled pistol grip proved problematic. Whether that's because I've developed carpal tunnel from video game playing or because the angle is a bit too much is anyone's guess.
Overall
Hands-On Reviews & Related Post
Daniel Defense DDM4 V7, 5.56 NATO Variations & Comparables
4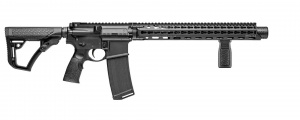 VIEW DETAILS
"The DDM4ISR is a .300 BLK integrally suppressed rifle from Daniel Defense. It sports a 9 inch cold-hammer-forged barrel with an overall length of 16-inches. This gun features a Keymod handguard and handles just about as smoothly in a shoot house as it does out on the range. We had no problems whatsoever during our testing. This rifle loaded, fired, and ejected perfectly. The grip angle may feel odd to some, but overall it's great once you get used to it." – John C.
Read More
final verdict
"We only have 1,000 rounds or so through this rifle, but the fact that our older DD is still kicking after a decade is a testament to this brand's longevity. If you got spare cash to drop on a top-of-the-line rifle that will gobble up rounds, the DDM4 V7 has our seal of approval. It's an incredibly solid, high-performing AR-15." – John C.
Community reviews
There are no reviews for this product yet.
Add your own rating and help other Pew Pew users pick the right guns