Don't forget to subscribe to the Pew Pew Tactical YouTube Channel!
---
Yeeting rounds at 950+ yards is a big test for any rifle!
Daniel Defense has long been a staple of the AR-15 world and respected for their outstanding rifles.
So, the dive into the long-range game was pretty exciting for those of us who shoot small groups at long distances.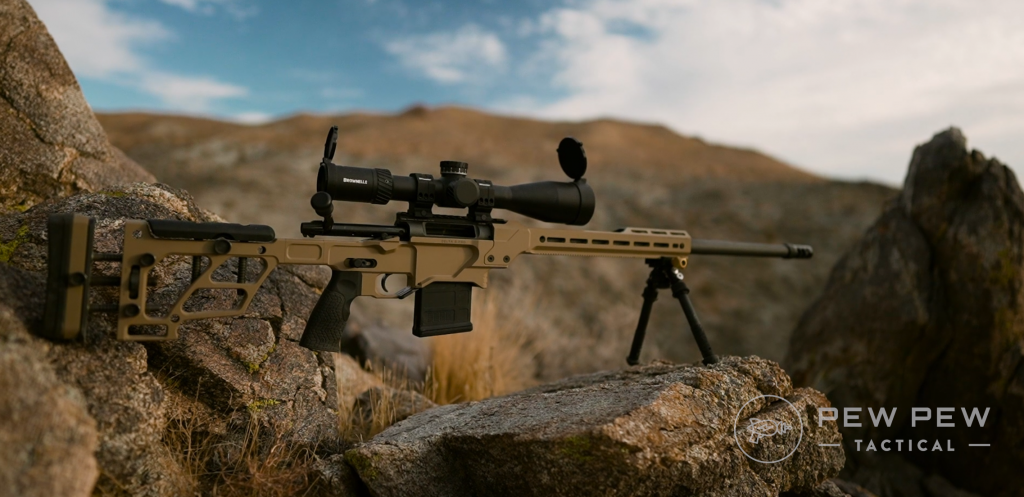 But at $2,500 it's a little pricey.
How does this rifle stack up in the PRS game? Is it really worth $2,500? We set out to find out and put a ton of ammo downrange.
If you want to watch the complete review, take a look at the video below!
Table of Contents
Loading...
What Is The Delta 5 Pro?
Delta 5 Pro is a cool name but doesn't tell you much about it.
Basically, this is a long-range precision rifle intended for use in the PRS production class.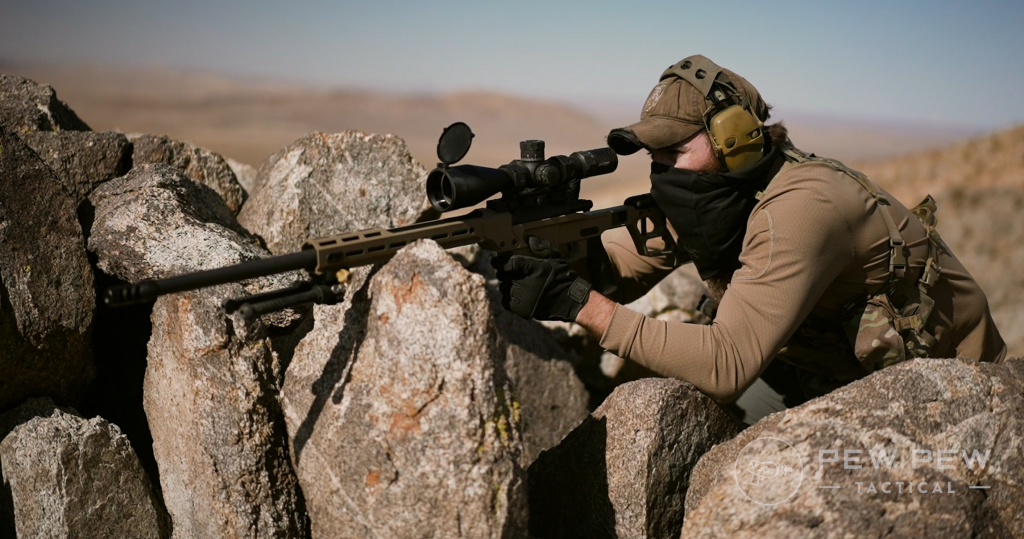 It's priced so that it is exactly within the rules and comes ready for you to mount an optic on and hit the range.
Danial Defense also gives it a 0.5 MOA with match grade factory ammo guarantee — a bold claim.
2500
at Daniel Defense
Prices accurate at time of writing
Prices accurate at time of writing
Before We Begin…
I hate to quote marketing fluff but I think it's important to give you the full picture of what Danial Defense says that the DDD5 Pro is.
So with that in mind, their website calls it "the product of innovation, world-class cold hammer forged barrels, and the custom enhancements that elevate this firearm to professional level."
And that "more experienced competitors will discover the DELTA 5 PRO's rich feature set out of the box"
On top of that, the Delta 5 is also the official rifle of PRS. Really, that is purely marketing but still. If you want to call yourself the official rifle of PRS, you set high expectations.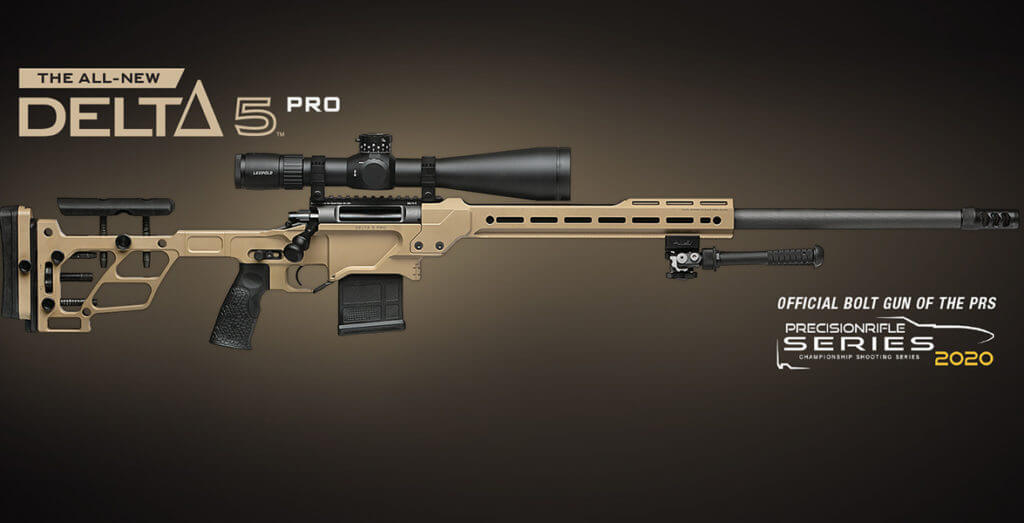 Having read up about the rifle, I went into this expecting a lot and having very high standards for every feature.
While I'm not the most experienced long range shooter or competitor, I'm not new to this either and spend a large part of my work week on the range shooting.
Having had the opportunity to shoot a lot of awesome precision rifles, I have a good idea of what is and isn't needed.
Additionally, since this rifle was introduced in mid-2020, I think it is reasonable to expect that the system was designed with knowledge of what else is on the market.
Being able to look at what other rifles do and take inspiration from that is key.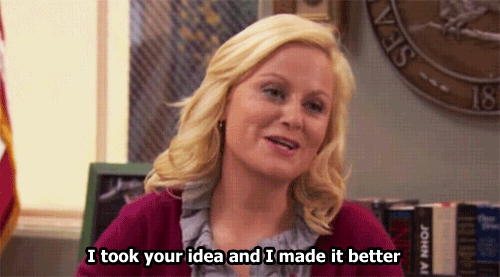 Since this should have been a brand-new to the market rifle, I expect it to incorporate most of the features people love in other rifles — patents allowing.
As such, I'm going to be picky about this review. I think you readers deserve that.
Daniel Defense Delta 5 Pro Features!
Other than the outstanding accuracy claim, the features are what you're paying for in a rifle like this, and on paper Daniel Defense has a nice list.
INTERCHANGEABLE BARREL – Forged to contour from a proprietary steel blend with a Cerakote finish. Replace barrels or change calibers with ease thanks to its modularity and proprietary barrel nut.
AREA 419 HELLFIRE MUZZLE BRAKE: Offers the ultimate in recoil reduction and muzzle rise
ACTION: Mechanically bedded stainless steel action with integral recoil lug
BOLT: Three-lug bolt with a 60-degree throw and floating bolt head
BOLT KNOB: 5/16 – 24-inch removable bolt knob
TRIGGER: Adjustable single stage Timney Elite Hunter with two position safety
PICATINNY SCOPE BASE: 20 MOA / 5.8 MRAD of elevation with four #10-32 bolts
CHASSIS BASE: Allows for the mechanical bedding of the action with a metal-on-metal design that protects against change in weather conditions
ATTACHMENT: M-LOK attachment at six positions along forend with one point on bottom of buttstock
QUICK DETACH: Ten M-LOK QD sling points
INTEGRAL ARCA LOCK (RRS Spec): Continuous along the entire lower portion of rail
SCALLOPED CUT: Allows for lower height over bore even with scopes with large objective lenses
AR-15 GRIP ATTACHMENT: Interchangeable to accommodate the user's preference of aftermarket grips
ERGONOMIC THUMB REST: Left / Right adjustability to accommodate the user's preference
ADJUSTABLE BUTTSTOCK: Offers length of pull and butt pad height adjustments without the need for tools
ADJUSTABLE CHEEK RISER: For preferred height, yaw and drift
CAPACITY: Ten round PMAG 10 7.62 AC – AICS Short Action magazine included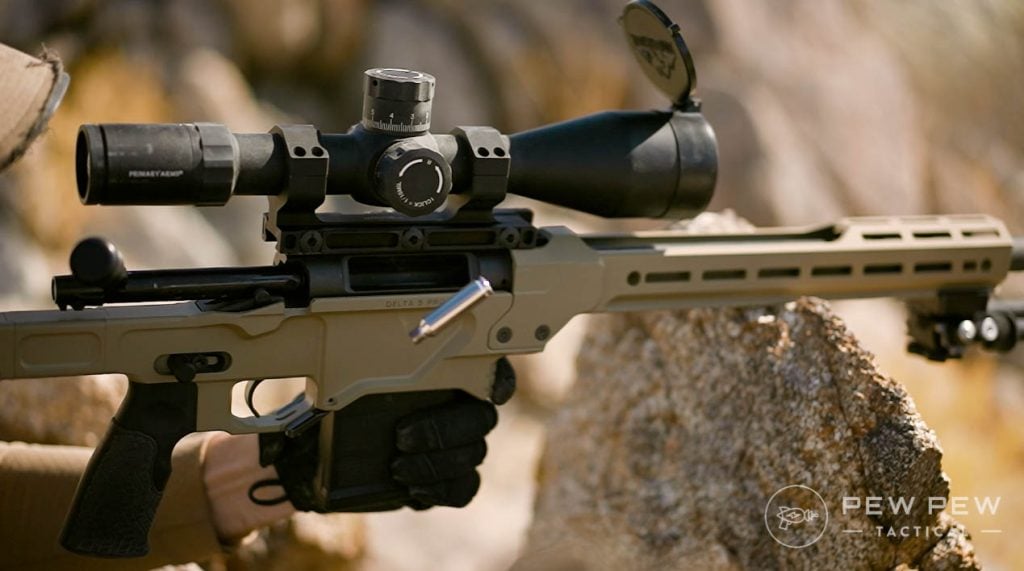 Out Of The Box Issues
The first thing I did when getting home with the Delta 5 Pro was the same thing I do with every rifle I review, some basic inspection, and dry fire drills.
After about 30 minutes or so I have to say…I wasn't impressed. The more I looked at it and the more I worked with it, the more weird issues I found.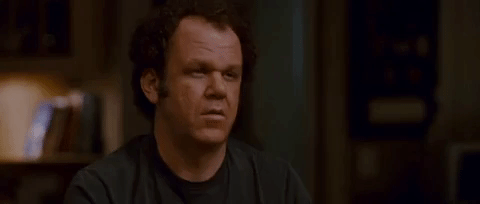 Out of the box:
Grip angle and thumb rest are incredibly uncomfortable and slightly painful (more on this later).
The advertised "Daniel Defense Full-Latch Impact Plastic Case" is actually 1-inch too short to fit the assembled rifle and is pretty low quality (and ya, more on that later)
Coating on the action itself is wearing at a surprising rate.
Barricade stop in front of the magazine well is surprisingly short.
Forend is much shorter than I expected.
.30 cal Area 419 brake on a 6.5mm Creedmoor (.264 cal) rifle.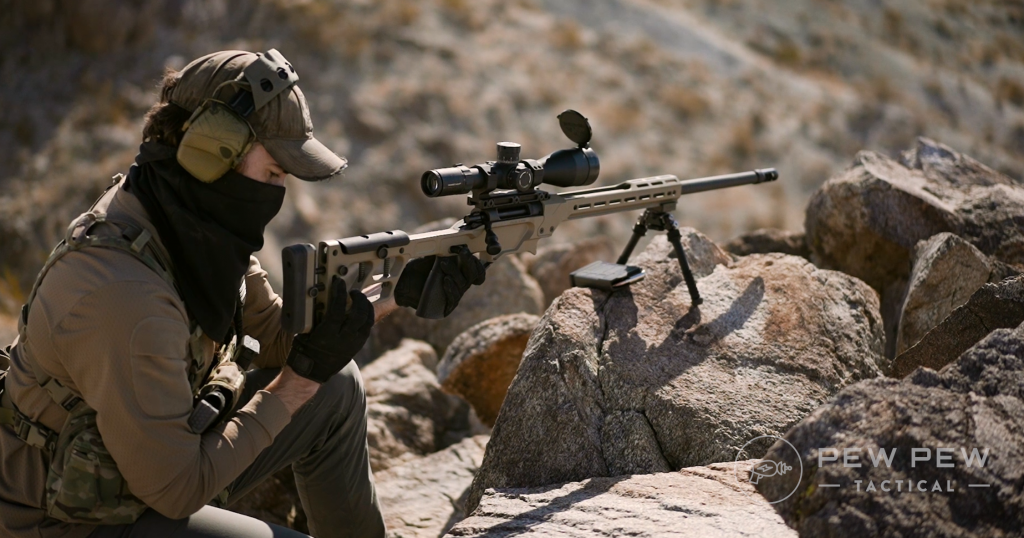 Now, this isn't to say that there isn't anything good about the rifle, there are several very cool design features that I love — but those also serve to highlight how strange the deficiencies are also.
The bolt knob is really nice and perfectly placed for ease of use and economy of movement, I love the 60-degree throw also.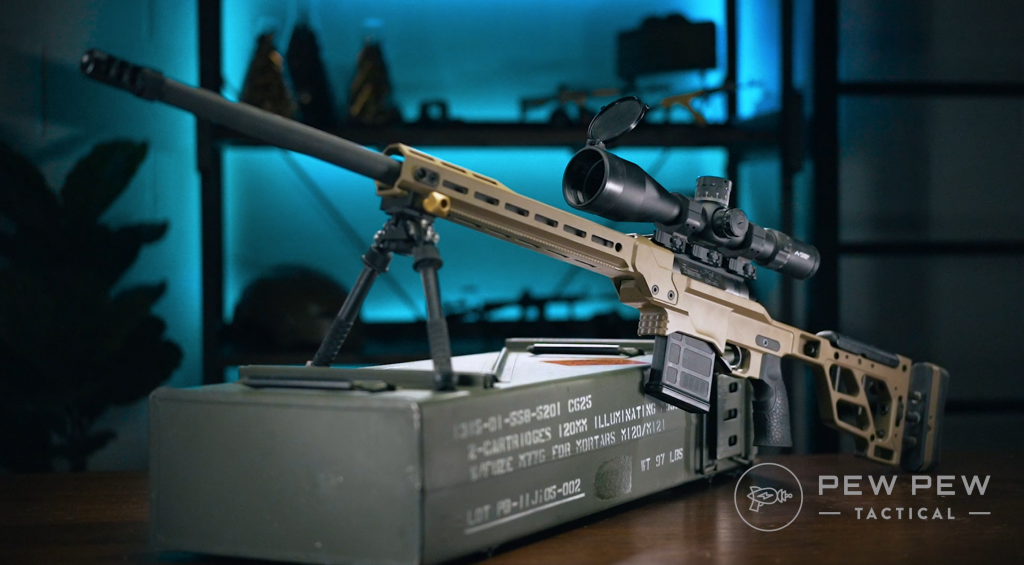 Bolt release is vertical to the bore to prevent wear on the pivot pin, awesome. The bolt itself can also easily be removed while the cheek rest is up, I dig it.
The 1913 rail uses big huge screws to secure it to the action, this is a major improvement over most.
This begs the question — why so many really nice small features, but such big misses on the larger features that should be easy wins? It's a head-scratcher.
Grip Angle and Thumb Rest
While not super common outside of the precision long range world, a common grip style is to keep your thumb on your trigger finger side of the grip as shown: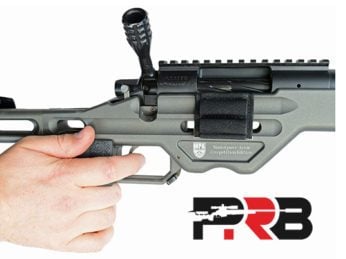 This keeps your hand free to work the bolt quickly after a shot, gives you a better angle for a better trigger pull, and is generally comfortable to rest in while giving a highly repeatable grip.
To help accommodate this, many chassis manufacturers include a cut-out, thumb rest, or both.
Daniel Defense goes with an adjustable thumb rest. But the AR-15 grip and design of the chassis make it so that my joint digs in painfully to the stock when I grip it.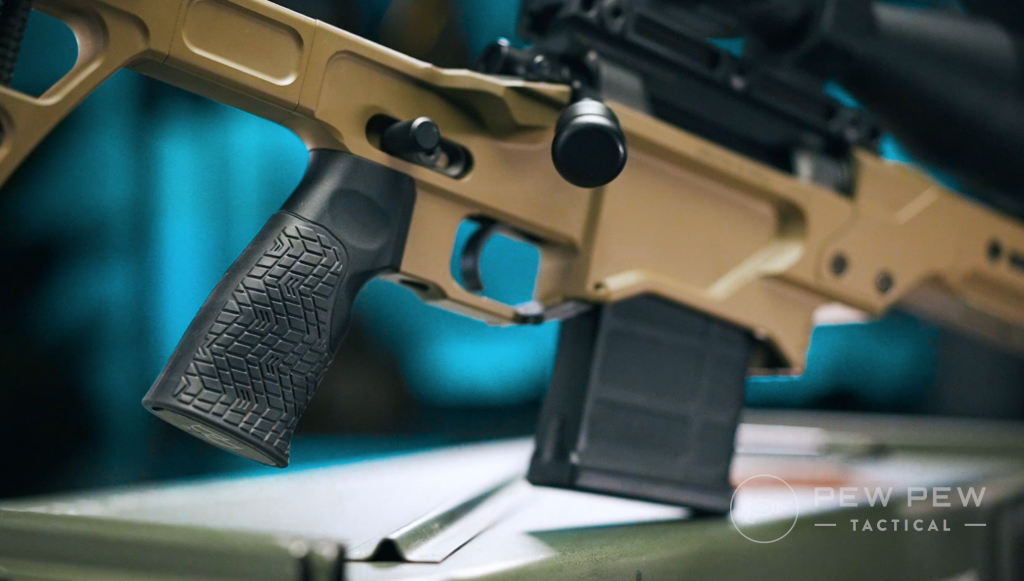 Compare this to the MDT ACC or the MPA Hybrid and this is a non-issue for those chassis because they are better designed.
Could this problem be solved with a different grip? Maybe, and thankfully the Delta 5 Pro uses standard AR-15 grips. But it shouldn't need to be solved by a new grip.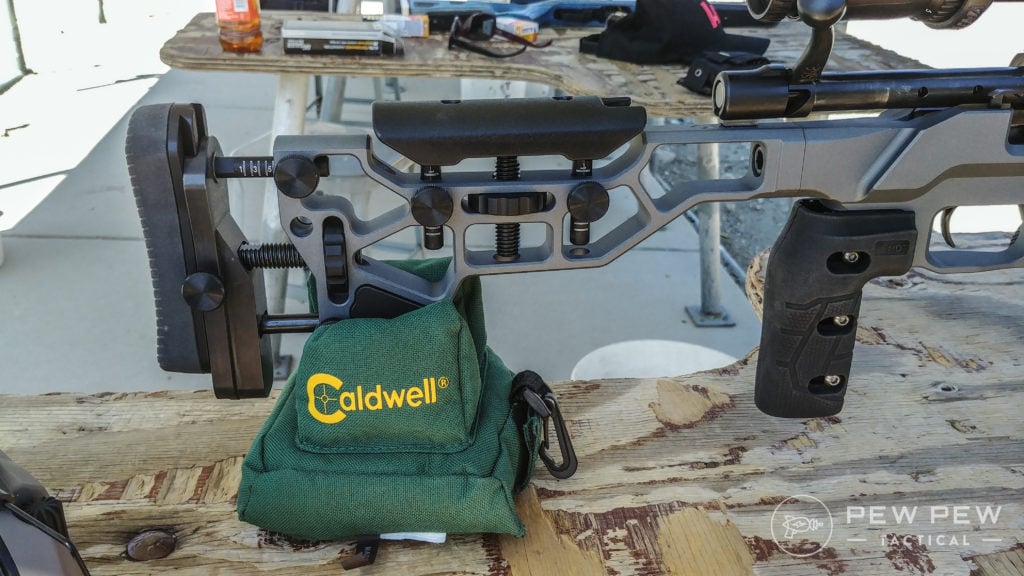 After ~100 rounds of range time, the knuckle the chassis was hitting was sore for three days.
A PRS match can be 100-150+ rounds to complete, so it's safe to say this kind of sucks.
This Damn Case
The more I think about it, use it, or look at it — the angrier I get over this cheap-ass case.
Now, to be fair, most people buying a $2,500 rifle and putting $1,000+ of optics on it are going to get a new case that is better quality.
But the fact that DD ships their $2,500 rifle in a basically useless case, kind of chaps my hide.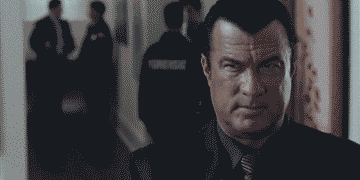 The case itself is not great, very much in line with a cheap no-name brand case you'd get at BassPro for $40. It's not horrible, but nothing to write home about.
What irks me is that it's too short.
Even with the stock at the shortest position, it's still an inch too short to fit the rifle. You have to take off the buttpad first.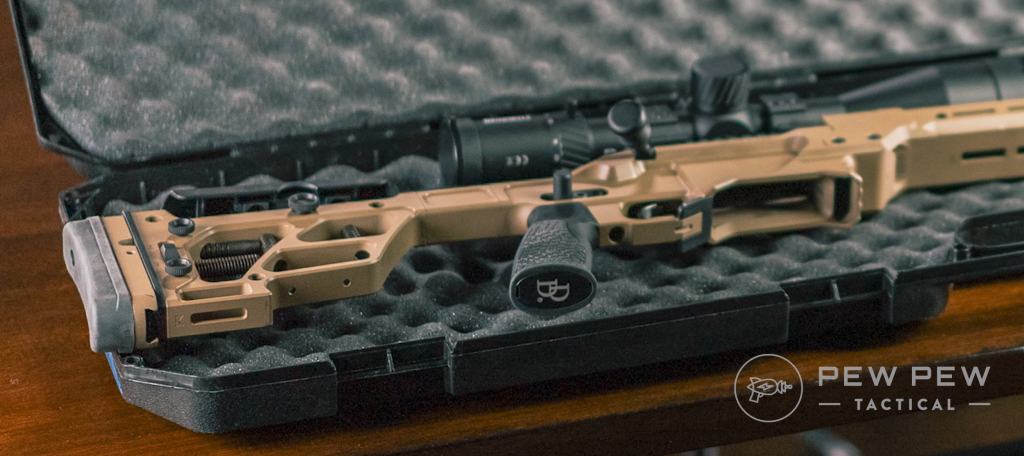 I have weirdly long arms so I have to run my LOP on basically every rifle at max.
So for me, I have to fully extend the stock using the adjustment wheel every time I get it out of the case and fully close it every time I put it back in.
But even if you have very short arms, you'll still need to take the buttpad off. No matter what, DD messed it up for all of us.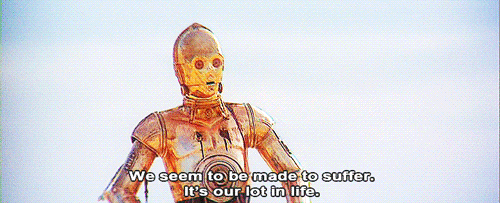 For $2,500 from a premium company using their own branded case, I think it's really bad form to not use a case that was 3- to 5-inches longer.
I would honestly rather they didn't include a case at all than including this one.
.30 Cal Brake On A 6.5 Creedmoor Rifle
Is this a big deal? No, not really.
Is this even something that any reasonable person would perceive while shooting? I doubt it.
But it is factual to say that an oversized brake is less effective on lower calibers.
How much less is a .30 cal brake on a 6.5 Creedmoor? I don't know, but I'll bet that it's pretty small in all fairness.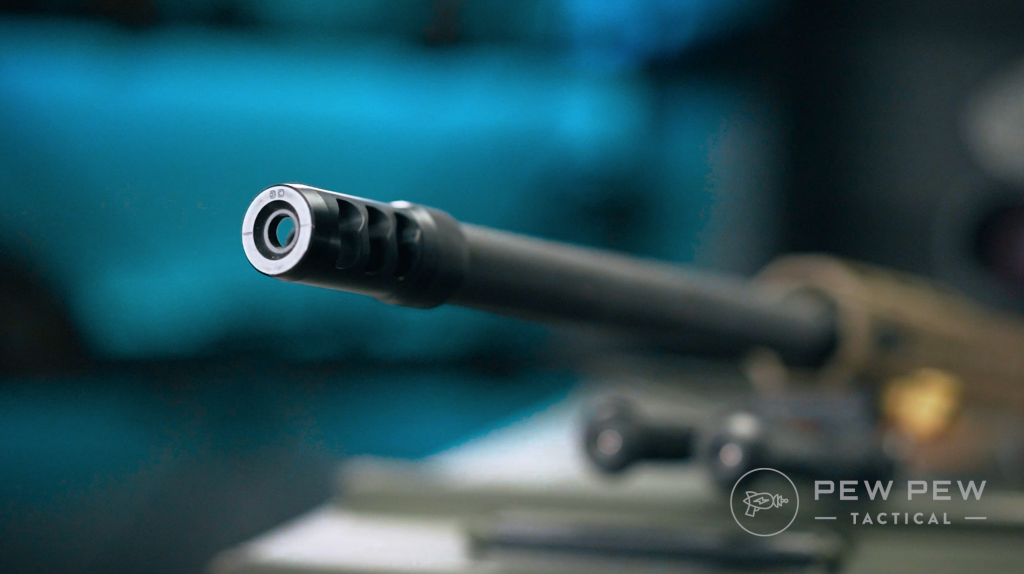 I've done it before on rifles I've built when the only brake I had was "too large" or I was too cheap to buy a new brake.
But to me, it's still annoying. Instead of getting two sets of brakes for the Delta 5, one for their .308 Win rifles and one for their 6.5 Creedmoor rifles — they chose the cheap route and just got all .30 cal brakes.
For a $2,500 rifle from a major manufacture that is normally known for its quality, it really irks me to see them pinching pennies until they bleed.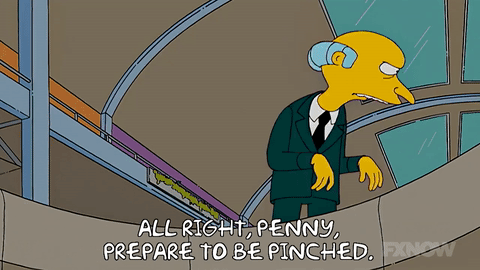 A Bold Claim: Interchangeable Barrels
Daniel Defense didn't send us any extra barrels to test this, but we need to talk about it since this is a big bold claim for them and a feature that would set them at least in part apart from other rifles.
Assuming what DD claims is correct, and I would frankly think that it is, the barrel system is like that of an AR-15 — using a barrel nut system so that it's easy to change and doesn't require headspacing.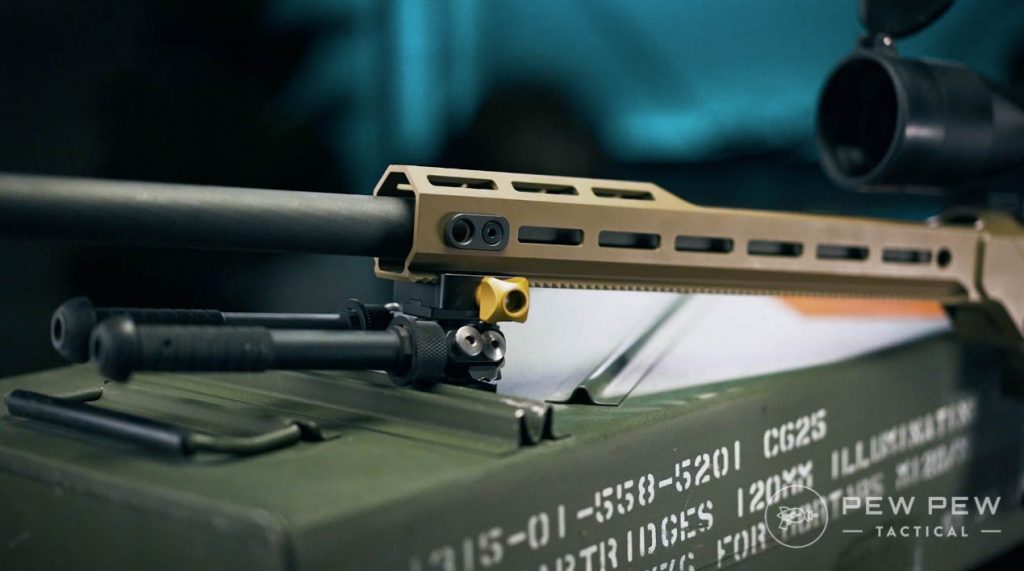 In the bolt-action world, it's a Savage system but without the extra step of headspacing. Nice.
While this is pretty cool, it's also largely useless.
Right now the DD5 Pro is only offered in three calibers, 6mm Creedmoor, 6.5 Creedmoor, and .308 Winchester.
Replacement barrels are only offered in 6.5 Creedmoor and .308 Winchester.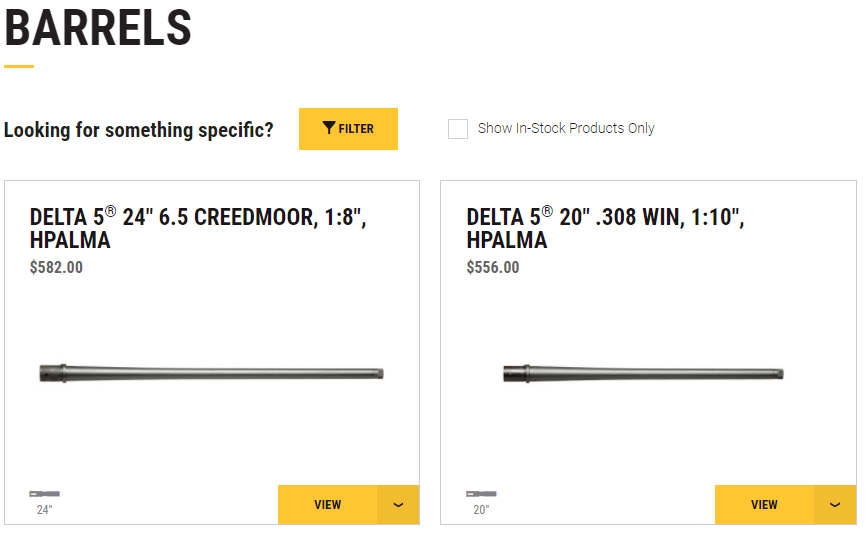 If you bought a DD5 Pro in either of those two calibers then you're covered if you want to replace a barrel after burning it out.
But if you bought a 6mm Creedmoor, a cartridge that burns barrels much faster than 6.5 CM or .308 Win, you're out of luck since only Daniel Defense makes barrels for the Delta 5 Pro.
If you want to change from 6.5 CM or .308 Win to one of the newer and better 6mm cartridges for PRS, you're screwed since only Daniel Defense makes barrels for the Delta 5 Pro.
What I'm saying is: that while this is cool, the options offered at the time of writing make it far less attractive than the marketing department would lead you to believe.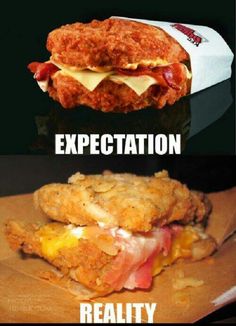 Range Report
After everything is said and done there is really only one important question to answer — can the rifle shoot?
Yes, yes it can. Shockingly well in fact.
Daniel Defense guarantees 0.5 MOA 3-shot groups with match ammo and the D5 Pro lived up to that shooting 0.39 MOA with Hornady 140-grain ELD-M.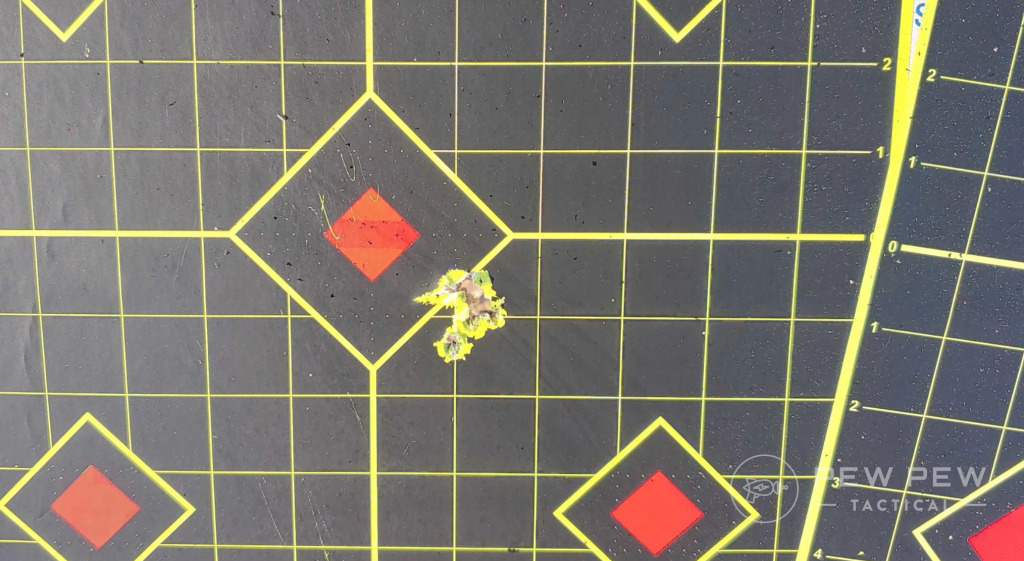 Side Note…
Now I have to gripe here about the guarantee being with a 3-shot group. While 3-shot groups are fine for hunters and amateurs, it is not statistically significant when you're shooting long range precision.
Sadly, 3-shot groups are an industry standard to allow rifle makers to massage their numbers a bit. I wish DD had done better in this area, even if it meant only guaranteeing 0.75 or 1.0 MOA with a 5+ shot group.
When you read me calling a rifle sub-MOA or sub-half MOA, it's with 5+ shot groups. The DD5 Pro was still sub-MOA with a 5-shot group, but it did open up to an average of around .75-.80 MOA at 100-yards.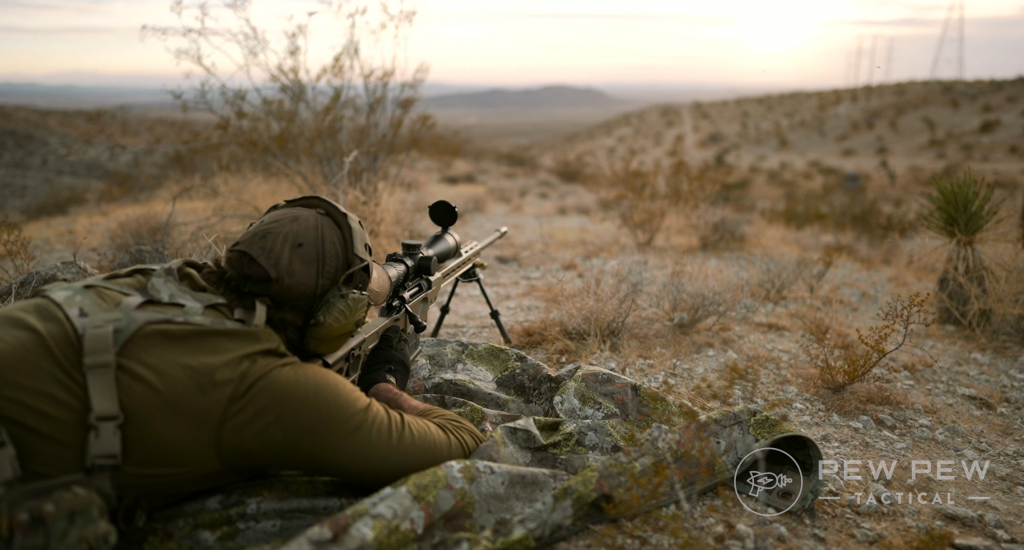 Okay, Back To It
Shooting the DD5 Pro is actually pretty nice. The bolt throw is great, the action is smooth, I like how it functions and feels.
Off a bipod, off a tripod, off a barricade, the rifle is a great shooter. Most of the time.
When the action is smooth, it's nicely smooth. But we did have some hang-ups and snags that we simply couldn't explain. They just happen.
The Area 419 brake is outstanding and it's easy to see why so many PRS shooters run it. With 6.5 Creedmoor, it's pretty easy to hit follow-up shots.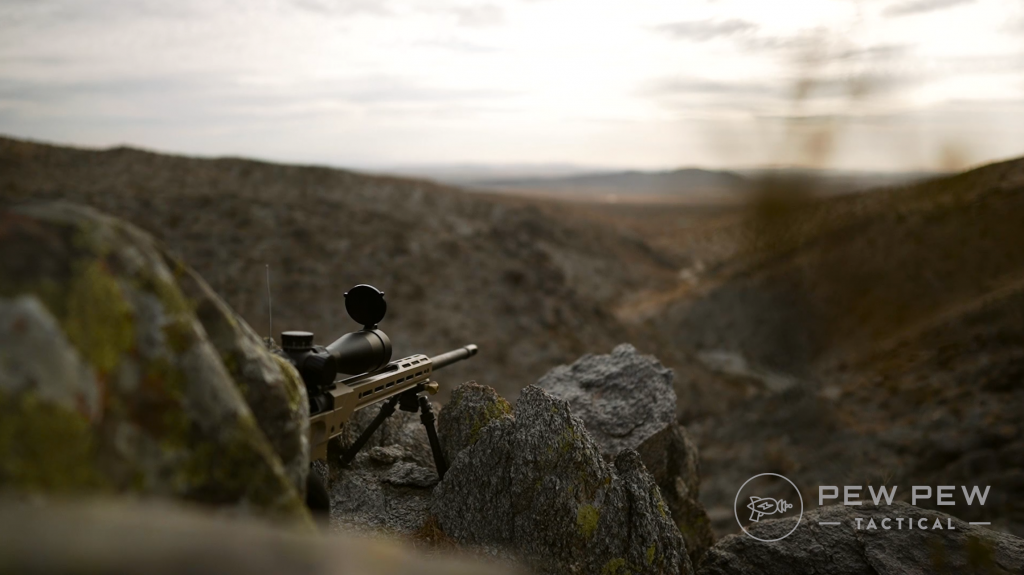 Balance of the rifle is critical for shooting off of weird barricades and the DD5 Pro is perfect in that respect. While added stuff on the rifle might throw this off, with just the rifle and a scope it was good to go.
My biggest issue while shooting was that the grip gets very uncomfortable. Getting my knuckle slapped with every shot starts to hurt more than a little. If I was planning on running this in a match, a new grip would be a requirement.
With that in mind, everything else was actually very good. In a vacuum, the Delta 5 Pro is a great rifle.
950-Yards and a Dream
We took the Delta 5 Pro out to the deserts of California for some long-range plinking. The results were brutal. But, not entirely because of the rifle.
The spot we set up was across a canyon with the wind going everywhere and at all speeds. Since this was mostly about plinking we shot a lot of Sig Sauer 120-grain copper ammo.
Not great stuff for the range and style of shooting we were doing. But hey, it was more about the shooting than the hitting for us.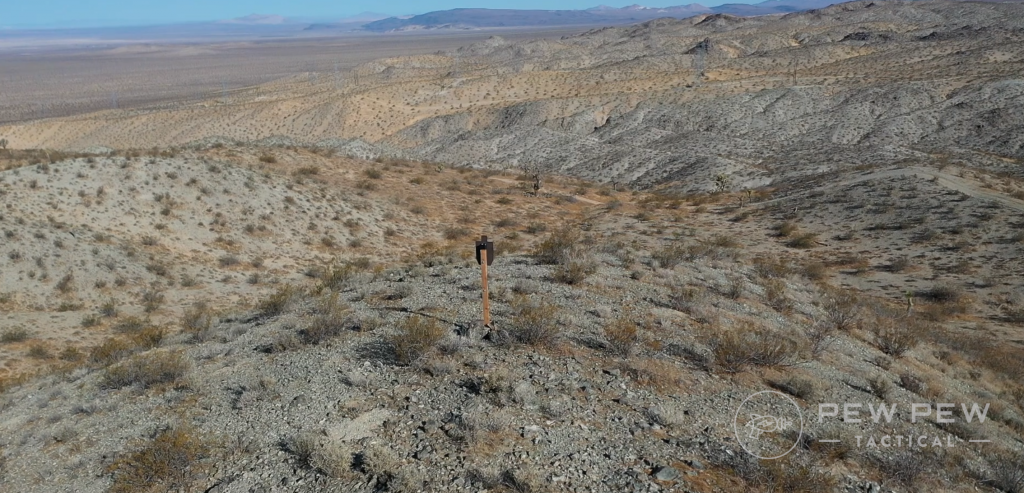 We would hold the same POA and get a miss 2 mils to the right. Then 1 mil left, followed by a quarter-inch off the target. Then 1 mil high. And finally a mil low.
Lesson learned — if you want to shoot in the wind, don't use super light ammo.
We also used some 140-grain Hornaday ELD-M ammo and that tended up buck the wind a LOT better.
However, not everything went well with the Delta 5 Pro.
We experienced several feeding issues, mostly the bolt failing to pick up a new round.
There was also one very weird bolt override / double-feed / case jammed…backward in the chamber.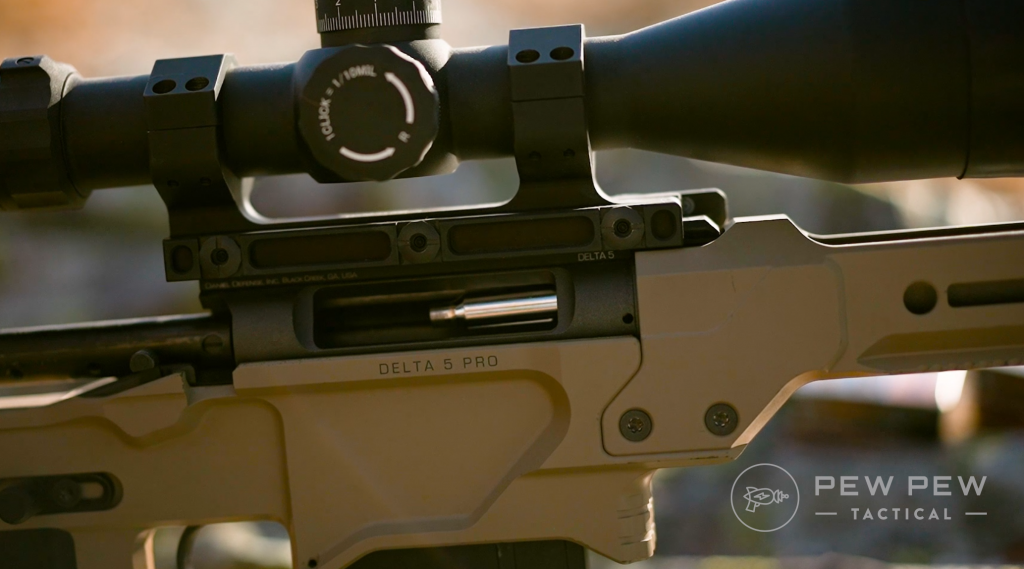 I've only ever seen this malf with certain semi-auto rifles where the spent case gets hit back into the ejection port.
How on earth this occurred while prone and slow firing a bolt action rifle…we have no clue.
Magazines
The final issue we had was with magazines. Delta 5 Pro comes with a Magpul AICS mag and for the most part, that's the mag that worked the best for us.
But it didn't work 100% of the time.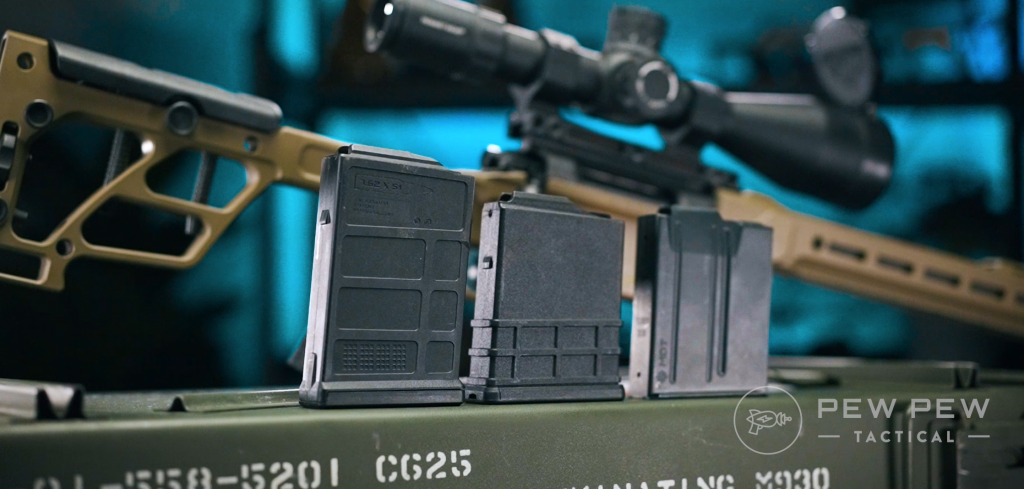 I also tested a personal Magpul AICS mag and had about the same failure rate, rare but repeatable.
Also tested were MDT AICS metal mags, MDT AICS polymer, Howa AICS, and Bergara AICS.
Technically, all of these should be interchangeable. They are all AICS pattern magazines and that is a well recognized and standardized pattern of magazine.
It's like getting five brands of AR-15 mags, they should all work.
I have several rifles that take AICS pattern mags and all of them all work with all of those magazines. Tikka, Howa, Bergara, and Terminus actions sitting in everything from Boyds stocks to MDT, KRG, and MPA chassis, and even factory stocks with factory bottom metals. They all work.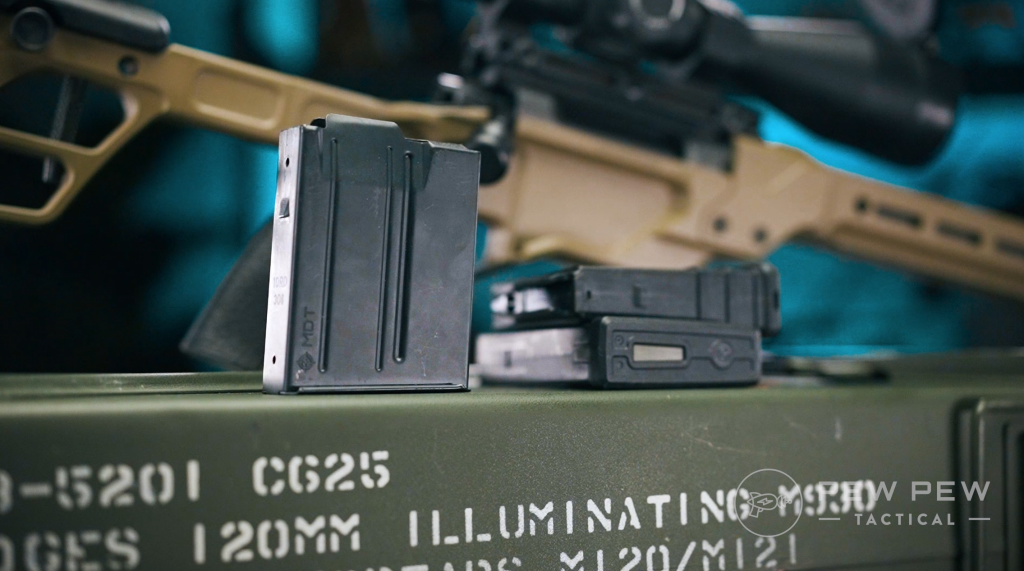 This Delta 5 Pro though…it likes none of the magazines.
With MDT metal mags, the Delta 5 Pro would almost never pick up the last round in the mag.
MDT polymer mags had a LOT of feeding issues — it was almost impossible to get our Sig ammo to feed, but it also had feeding issues with Hornady 140-grain ELD-M and 140-grain Hornady American Gunner.
The Howa and Bergara branded AICS mags and similar issues but not as pronounced.
Magpul polymer AICS pattern mags gave the most reliability, but still had a lot more issues than a magazine should have.
By The Numbers
Reliability: 1/5
Out of ~250 rounds, we had probably 7 to 10 malfunctions even with the "best" magazine we found.
If you're casually plinking, I guess that isn't the end of the world. But if you're on a PRS stage or taking game in the woods — that's a major problem.
Maybe ours is a lemon, maybe you can just get lucky with some magazines, but in this sample of one, this is a fairly glaring problem.
Accuracy: 5/5
Sub half MOA with 3-round groups and solidly under MOA with 5-shot groups, very nice.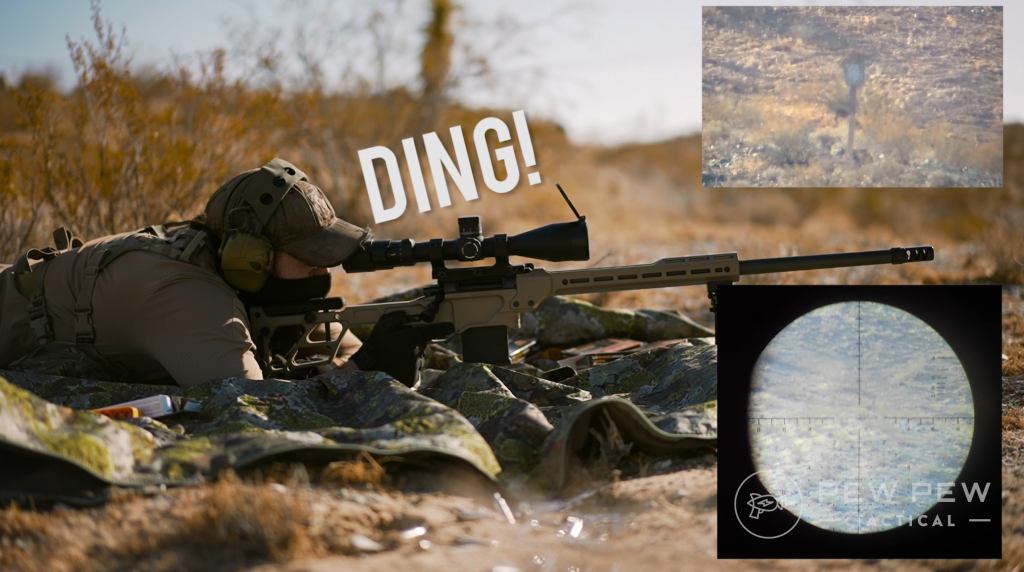 Looks: 4/5
The unit we were sent was pretty beat up but I think that was from it being a media rifle. DD didn't tell us it was a media rifle, we're just assuming. If the rifle wasn't beat up, it would look pretty slick.
Really, even beat up it still looks slick.
Ergonomics: 3/5
A horrible grip design knocks off a couple of points, the short forend and short barricade stop lose another.
Customization: 1/5
While the trigger is Remington 700 footprint and there are lots of Arca-Swiss rail and M-LOK slots, the proprietary action locks you into this chassis and nothing else — ever. That is a huge blow to me and a major negative.
Value: 3/5
You get a solid rifle, but you're paying a name tax and not getting what you deserve. It makes me sad that this rifle falls so short.
Overall: 3/5
It's a good rifle, maybe even a good PRS rifle, but it isn't great. And looking at what else is on the market, I can't say this would be my first pick. But it's still a good shooter and I don't think you would be unhappy with it.
2500
at Daniel Defense
Prices accurate at time of writing
Prices accurate at time of writing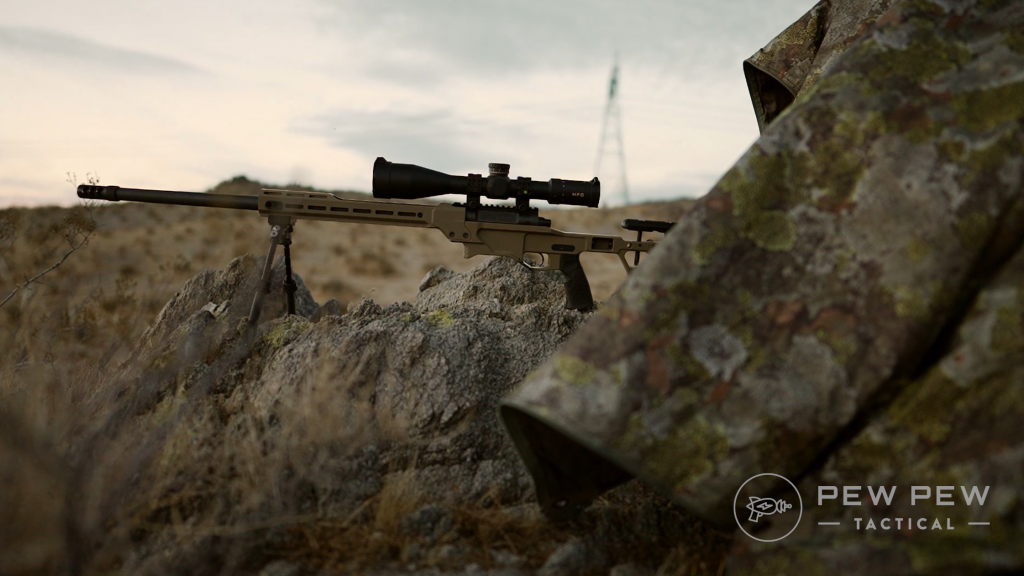 Would I Recommend It?
If you want a Daniel Defense bolt rifle, for whatever reason that might be, then yes I would recommend it. It's a great shooter, the features while not all there are at least mostly there, and it's a pretty gun.
If you're looking for a PRS rifle for Production class or just a great long range rifle to get into the sport with, I wouldn't recommend the Delta 5 Pro.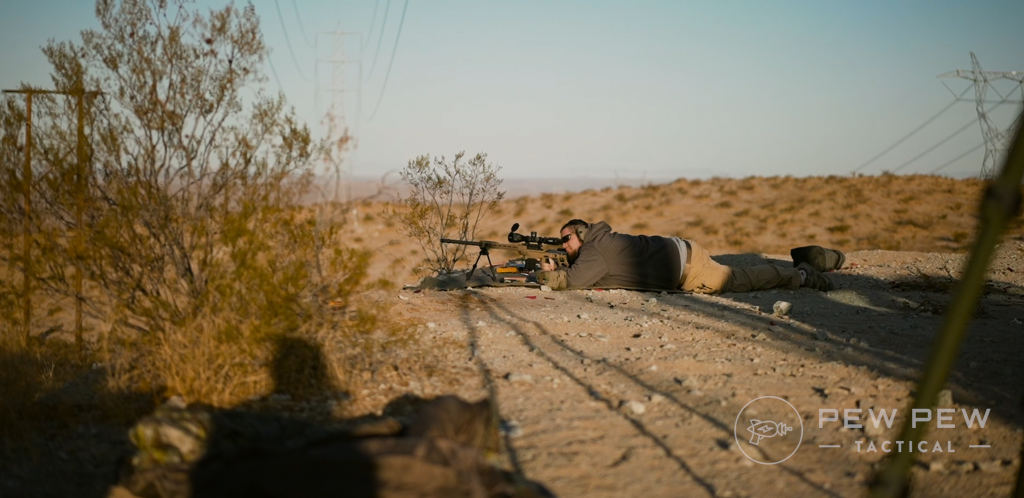 The Delta 5 Pro does nothing special. There is nothing different about it that another brand doesn't do better. The price is the maximum accepted MSRP by PRS rules and the rifle really limits your options and freedom.
A big issue I have is the lack of calibers and barrels. The best caliber they offer for PRS is 6mm Creedmoor, but no barrel support for it.
After your first season…what do you do next? Throw the rifle away? No good.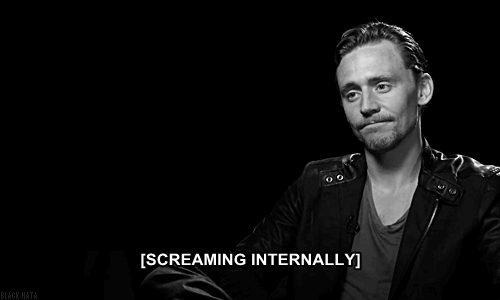 If you go with 6.5 Creedmoor at least you can get new barrels, but you're handicapping yourself competitively.
Looking at other rifles on the market — the D5 falls short.
Savage offers the 110 Elite Precision for an MSRP of $2,000 ($500 less than the D5 Pro) and it comes with a barrel system that almost every major barrel manufacture supports and is easy to change at home, the MDT ACC chassis, and the great Savage action.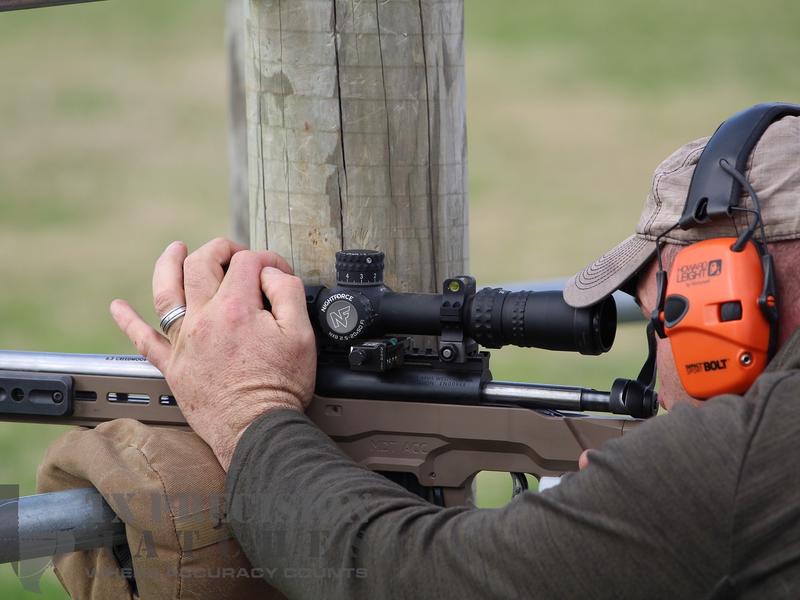 The ACC chassis is, in my opinion, the best PRS chassis on the market. It's winning huge matches, tons of shooters are switching to it, and it solves every shortcoming that the D5 has.
1750
at Sportsman's Warehouse
Prices accurate at time of writing
Prices accurate at time of writing
While the calibers are not amazing for PRS, they do at least offer more than three options including .300 PRC, .300 Win Mag, .223 Remington, and .338 Lapua. For competition, I would recommend the rifle in 6 or 6.5 Creedmoor. And again…it's $500 cheaper.
MPA offers two outstanding options — the MPA BA PMR and the MPA BA PMR Pro.
The PMR uses their BA Hybrid chassis, a Curtis action, and an X-Caliber hand-lapped barrel. It's offered in some standard calibers like .308 Win and 6.5 Creedmoor, but also the very competitive 6GT.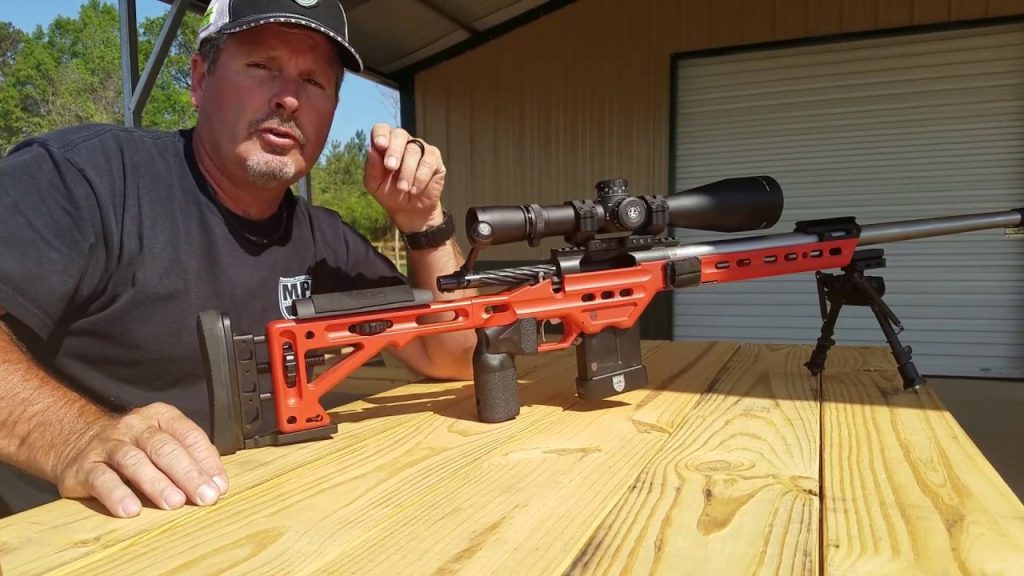 Best of all, it's all Remington 700 footprint and is only $2,000.
Spend $500 more for the PMR Pro and you get the same barrel blanks and action, but the upgraded BA Comp Chassis and have a HUGE list of calibers to pick from like 6 Dasher, 6 XC, 6 BR, 6 BRA, 6 GT, and 6x47mm Lapua. Plus the standards like 6 and 6.5 CM, .308 Win, etc.
Bottom Line
If you want a DD rifle because it's a DD rifle, then it's a good rifle that I think you'll be really happy.
If you want a PRS production division rifle or a long-range precision rifle to learn on, grow with, and push your own limits — there are a number of better options.
Conclusion
I went into this review with really high hopes and really high expectations. While the Daniel Defense Delta 5 Pro didn't fulfill them, it's still a good rifle in a vacuum.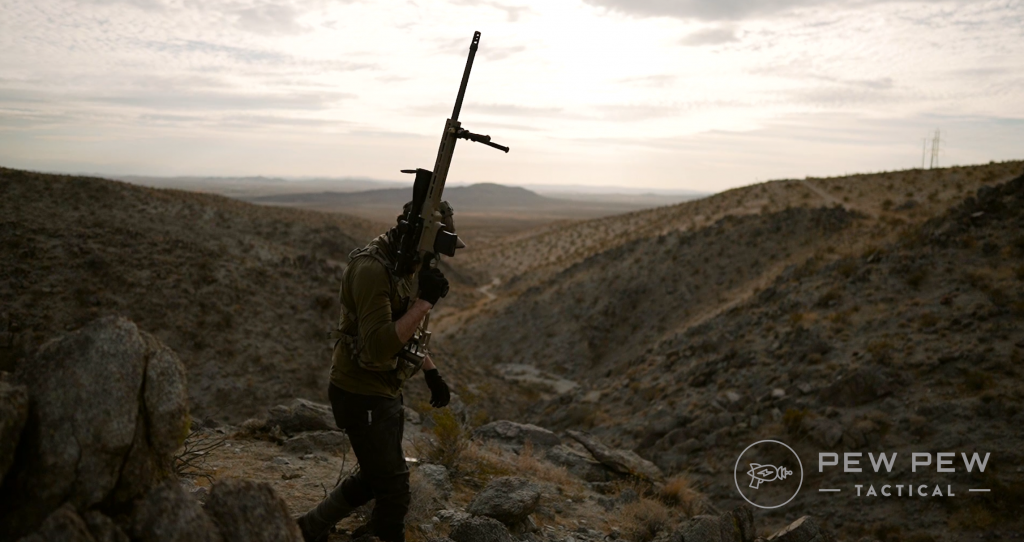 John, our Director of Social Media, is not a long-range shooter himself. Watching him learn the Delta 5 Pro helped me to see that while it's not a rifle I would choose, it doesn't make it a bad choice.
But I still think for the money you can do better.
To see the DD Delta 5 Pro in action, check out the video below.
What are your thoughts on the DD Delta 5 Pro? Let us know in the comments below. To learn more about long-range shooting, check out our article on Long-Range Intro & Fundamentals or the 5 Best 1,000 Yard Guns for Under $1,000.