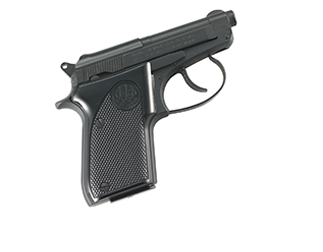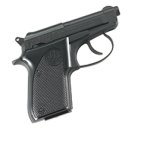 4
Easy to load

Works for pocket carry

Easy to conceal
Might not feel great in large hands

7 round capacity
Editor's Note:
The Beretta 21A is the perfect size for concealed carry and even pocket carry if that's something you're interested in. It's a .22 LR model with a tip-up barrel — perfect for those that struggle with semi-auto slides. The gun is a fun plinker and a nice one to take to the range.
Product Description
The Beretta 21 A Bobcat is a .22 LR pocket pistol sporting a 2.4-inch barrel and 4.92 overall length. It's a great as a back up gun or as a pocket carry model.
Beretta 21 A Bobcat For Sale - Compare Prices
Palmetto State Armory
Save $200
Beretta 21 A Bobcat Specs
Action
Double/Single Action
Barrel Length
2.4in / 2.9in
Overall Length
4.9in / 5.4in
Beretta 21 A Bobcat Features

Tip up Barrel

7 round capacity

2.4" barrel
By The Numbers - Beretta 21 A Bobcat
Accuracy
It's not going to shoot out to 100 yards, but up close it does well
Reliability
This little gun will shoot and shoot no issues
Customization
No real add-ons to speak of
Ergonomics
Feels pretty good but might be too small for some hands
Overall
A decent option for pocket carry
Hands-On Reviews & Related Post
Beretta 21 A Bobcat Variations & Comparables
4.6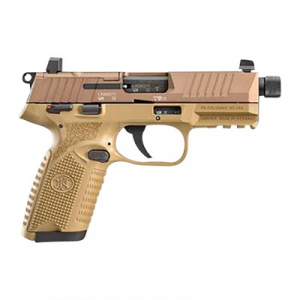 VIEW DETAILS
"The FN 502 Tactical is a .22 LR built on the 509 design. It features aggressive texturing, 15+1 capacity, and can easily accommodate a suppressor and red dot. For those seeking a similar feel to the FN 509 but also wanting to save money by training with .22 LR, this is a great option. The gun also has a place in introducing new students to the platform. If you are looking for a tactically feature-rich .22 plinker, look no further than the FN 502 Tactical." – Sean Curtis
Read More
4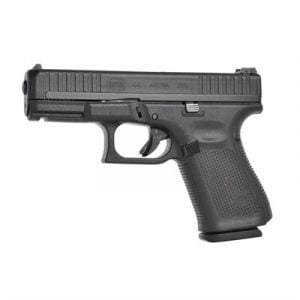 VIEW DETAILS
"The .22 LR Glock G44 does what it is supposed to do. Shots on target, reliable with specific ammo, and it comes in at a great value. Plus it's nearly identical to the Glock 19 which makes it the perfect training and plinking gun. Rounding out why this might be worthy of your time…accessories. Because it's a Glock means that it has a ton of accessories and aftermarket parts ready to throw on." – Johnny B.
Read More
final verdict
"The Beretta Bobcat makes racking the slide to load that first round a motion no longer needed. With its tip-up barrel, you pop it open via the barrel lever, stick a .22 LR cartridge in the chamber, close the barrel, and put the loaded 7-round mag in place." – Mike Hardesty
Community reviews
There are no reviews for this product yet.
Add your own rating and help other Pew Pew users pick the right guns