Pistol red dots are here to stay. They've become a decidedly dominant force in this marketplace, and seemingly every gun released is optics ready.
This includes sub and micro-compacts like the Sig Sauer P365. Your traditional handgun red dot is too big, and that's where optics like the Primary Arms Classic MRSC Micro Reflex Sight come into play.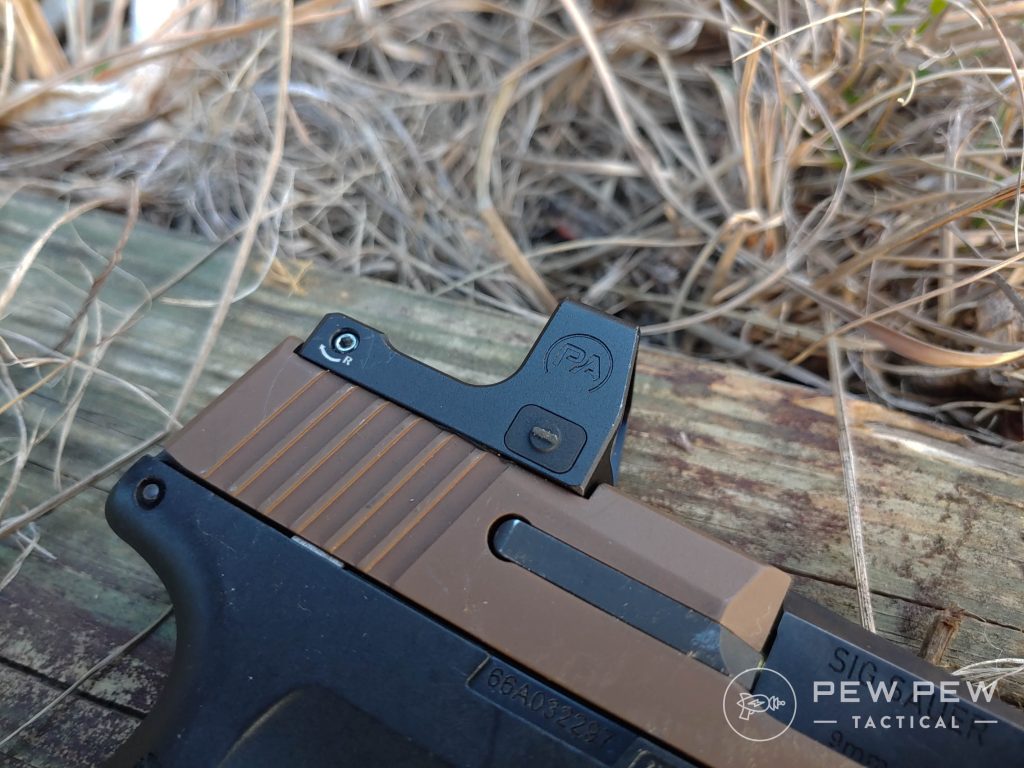 Primary Arms MRSC Micro Reflex Sight is a bit of a mouthful, so let's call it the Classic Micro.
Primary Arms Classic Series is their budget-friendly but defensive-ready optics lineup. The difference between a cheap optic and a valuable optic is the quality of the product.
If your micro compact is missing an optic, maybe the Classic Micro is for you. Today we plan to help you find out as we have gotten plenty of hands-on time with the Classic Micro and a Sig Sauer P365.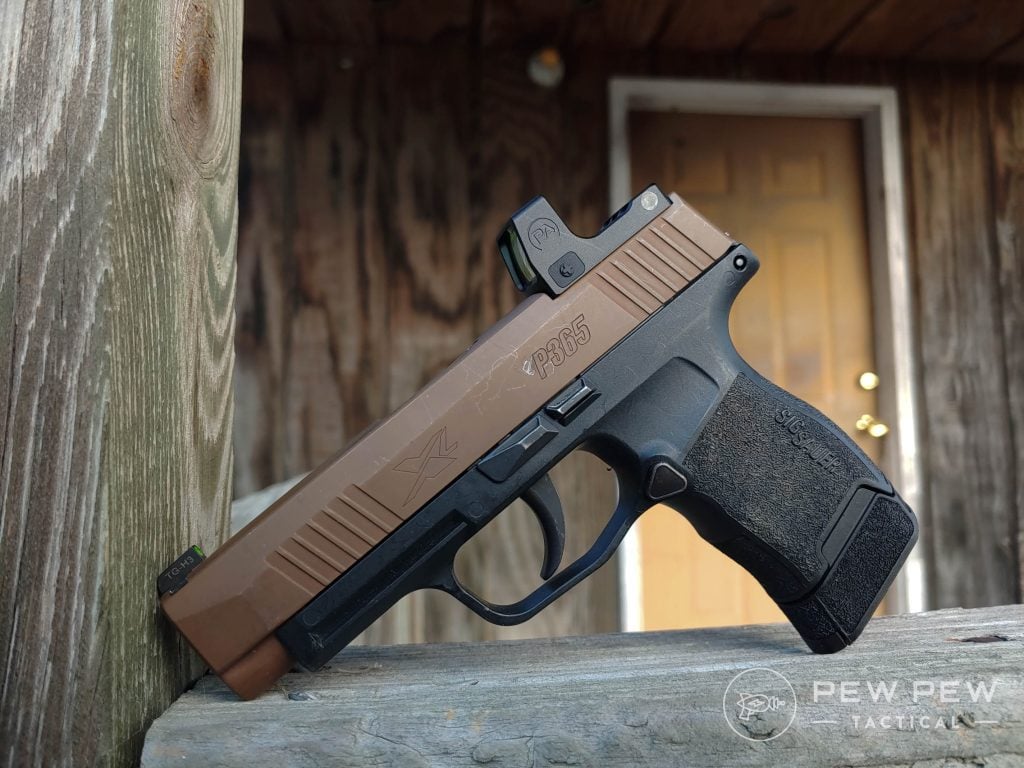 Let's see if Primary Arms budget-based micro-sized aiming device is for you.
We plan to find out if the Classic Micro is a cheap optic or a value-friendly option.
Table of Contents
Loading...
Primary Arms Classic Micro Reflex Sight: At a Glance
Pros
Incredibly small
Lightweight
Affordable
Great battery life
Cons
Battery location
Lack of tactile adjustments
The Bottom Line
The Primary Arms Classic Micro is a solid little optic with some great features and specs. It's not fancy, but it performs well, and it's also quite affordable for how well the optic has held up to daily carry.
149
at Primary Arms
Prices accurate at time of writing
Prices accurate at time of writing
Specs & Features
Battery Life: 25-50K Hours
Battery Type: 2032
Brightness Settings: 10
Reticle: 3 MOA Red Dot
Weight: 0.56 oz
The Classic Micro is not feature-filled, and that's part of its budget charm. It's a simplistic optic that doesn't try and rewrite the standard.
You get an optic with daylight bright 3 MOA red dot and 10 brightness settings. Primary Arms isn't advertising night vision compatibility so keep that in mind.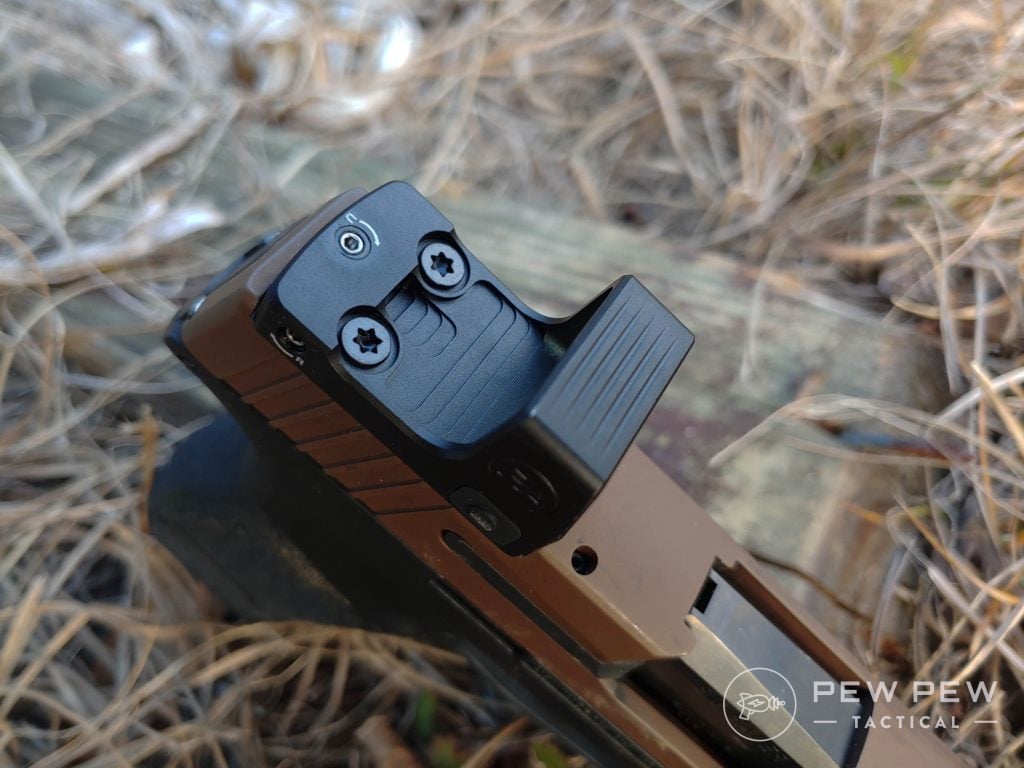 What it excels in is being a good basic dot. It works and works well. We get nice clicky buttons and a solid runtime of up to 50,000 hours.
The weight of the dot is impressive at just over half an ounce. It's crazy what you can pack in such a small package. It's arguably one of the smallest – smaller than my Shield and Holosun K models.
You might not find a ton of features, but you will find a good price tag.
Background
Primary Arms and their Classic Series are value-friendly optics that encompass a variety of Primary Arms optics.
The Mini and Micro are the first pistol-sized optics in the Classic Series Lineup. Primary Arms had a simple idea…shove all the necessary quality components into a red dot without breaking the bank.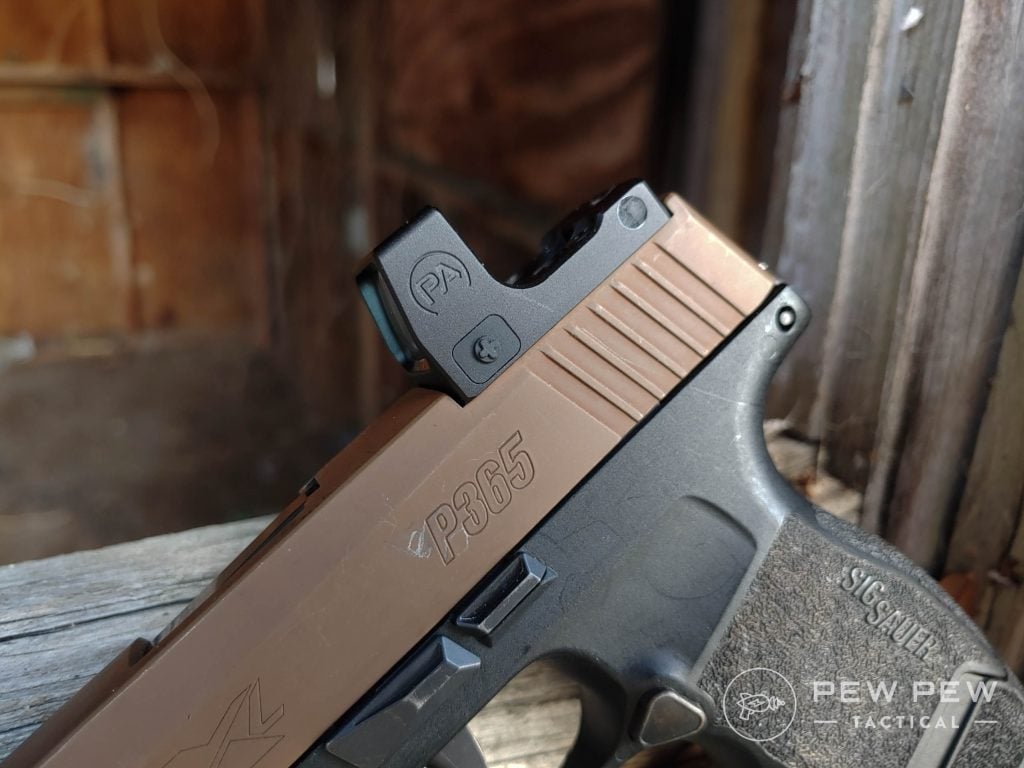 This is how the Classic Micro only costs $150.
At the same time, it's got a long battery life, great controls, a clear lens, and a bright red reticle. No fancy multi-reticle system, solar panels, or other gizmos and gadgets exist.
Who Is It For?
The rise of micro compacts being red dot ready has been a fantastic change overall. It's impressive just how many guns are now optics-ready.
Unlike larger guns and pistol red dots, the sub-compact and the micro-compact world have agreed that the Shield RSMc footprint is the way to go.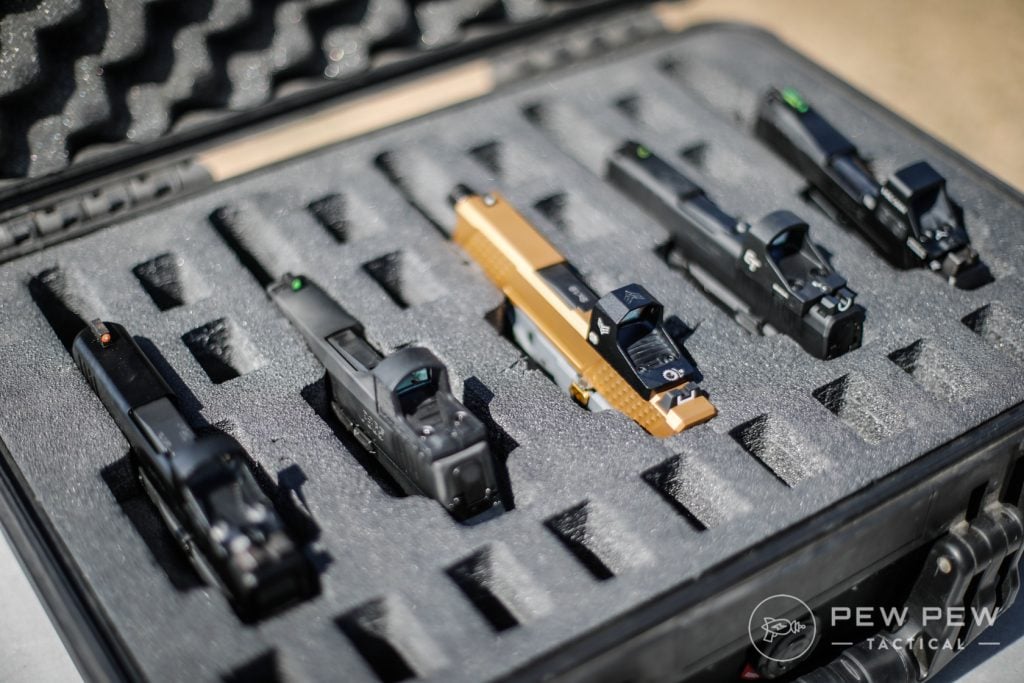 This optic will mount to any concealed carrier packing a Sig P365X/XMacro/XL, etc., as well as the Glock 48 and 43X MOS series, Hellcat, Kimber Mako, and more. It's micro-sized to keep your gun light and handy and not add too much bulk.
These micro-sized optics offer you the same functionality as larger optics without significantly increasing the size of the gun. Try a pistol red dot if you want to see your groups shrink, your speed increase, and your range increase.
At the end of the day, it's a red dot made to be a quality piece of gear for entry-level shooters or those strapped with a tight budget. The Classic Micro allows you to have the benefits of a pistol red dot without being Wish.com level.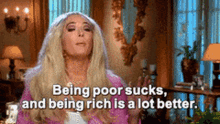 Fit & Feel
First impressions matter, and feeling the cold touch of aluminum was a good first impression. The optic wasn't hefty, but it is made of metal, specifically 6061 T6 aluminum. Polymer is great for a lot of things but not for optics designed for concealed carry.
The lens is remarkably clear, and the first thing I usually do is look through it. There is a slight blue tint, but it seems to disappear once you are outdoors.
On each side of the Classic Micro sits a button. One increases brightness, and the other decreases it. It's pretty simple and quite effective.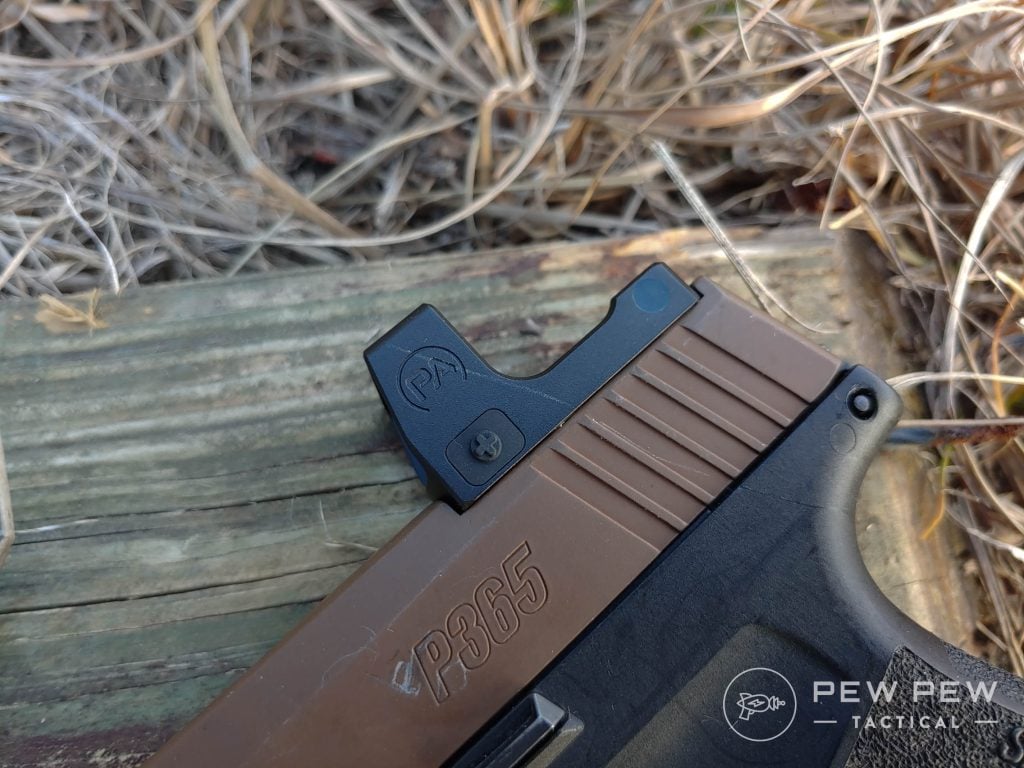 A lot of these ultra-small red dots lack controls. They tend to adjust automatically, and I much rather have manual control over the brightness level.
Holosun has decent buttons, but I like this setup better. The buttons are larger and easier to hit on the fly. Plus, once you memorize which side they are on, it's impossible to accidentally lower or increase the brightness.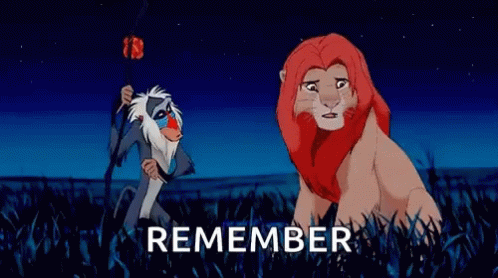 Those buttons also provide great feedback and are nice and clicky, so you know the adjustment has been made.
I'm not a fan of the battery placement, and placing the battery at the bottom of the optic means dismounting to swap batteries. The optic has a long lifespan, but it's still annoying to rezero and Loctite every time I change the battery.
At the Range
Mounting to the P365 was easy, and I was out zeroing before I knew it.
Once I was set up at 10 yards and zeroing, I arrived at my first complaint in the performance department. An Allen key is needed to make adjustments, and the adjustments are 1 MOA per 'click,' but there is no noticeable click.
You can't hear or feel the click. It's not a deal breaker but a minor annoyance that I don't enjoy. I like a good tactile click.
That said, I still got the optic zeroed and on target. On day one, we loaded up a few mags and sent 200 rounds downrange.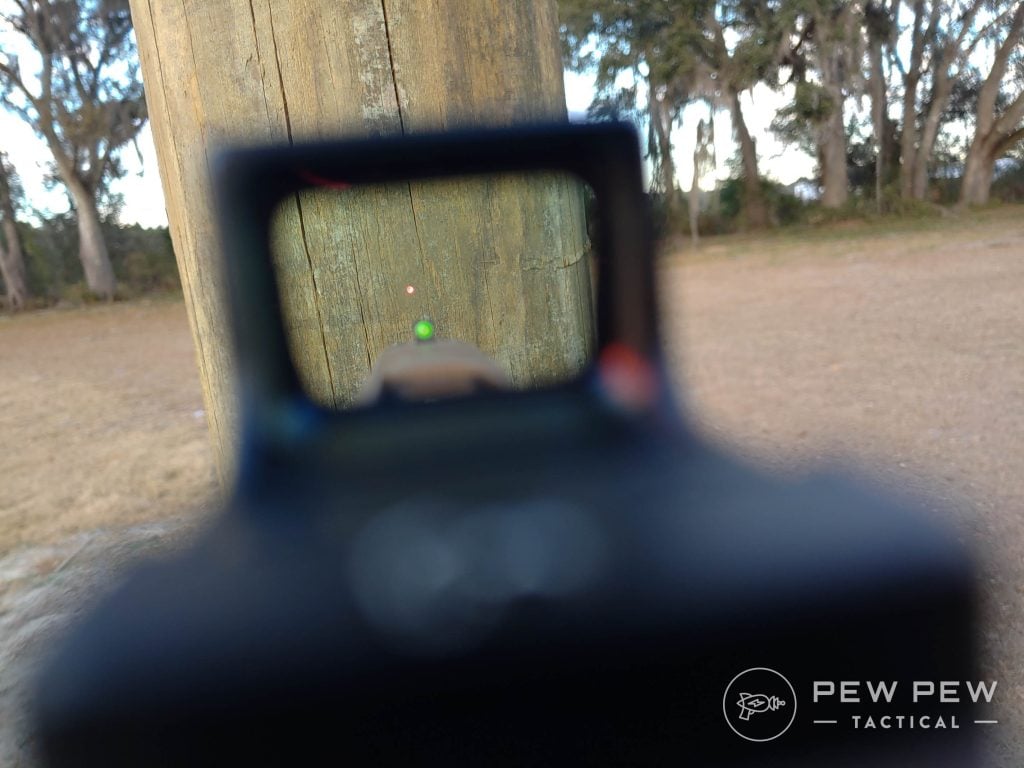 The optic held zero without issue and gave me that performance enhancement I love. The 3 MOA red dot is just big enough to easily see and won't obscure your target even at close ranges.
It's a perfect little red circle that grabs the eye and makes it easy to see and shoot. That dot can get ultra-bright, and even in the brightest part of the day, I could stare at the sky and never have it be too dim.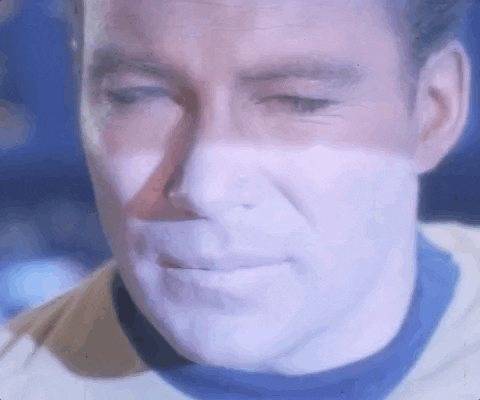 Primary Arms made this thing tiny, with some rather thin walls and a roof over the glass. With a target focus, these thin little walls are not in the way and aren't distracting.
Fewer distractions available mean it's much easier to get used to that target-focused mentality.
Light It Up
At about 8:50 AM, the sun is at the perfect angle for me to test the optic and its performance with light. I tested the sun in front of me, behind me, and on both sides to see how it affected my sight picture.
I'm not looking at the sun by any means, but in the direction, it's rising.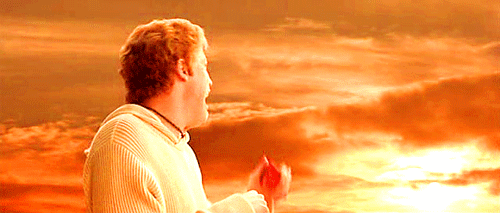 This tends to be bright but didn't cause any haloing or sight disruption issues.
It doesn't flutter or flicker with light behind it or to the sides and works equally well in both high and low lights.
Carrying with the MRSC Micro Reflex
My P365 is my daily carry gun, so the Classic Micro became my daily carry optic. In that role, it's been successful in both IWB and appendix.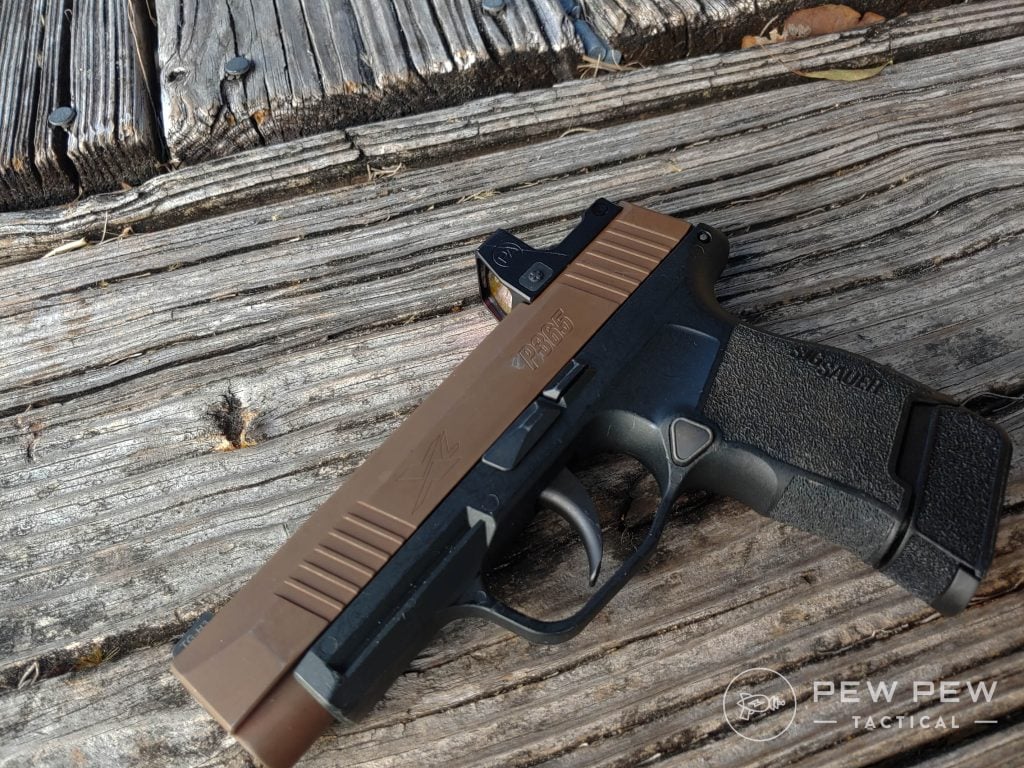 It's been with me when I'm sweating all over the place, through the rain…and it's held up. In fact, the optic has continuously been carried daily for a month now and withstands daily abuse just fine.
I wouldn't run into Fallujah with the Classic Micro, but I can get cheese from Aldi with it.
By the Numbers
Clarity: 4/5
The Classic Micro gives you a nice clear-sight picture with only the briefest hint of blue tint. It doesn't reach the crazy levels of clearness a DPP provides but gets dang close.
Ergonomics: 5/5
A 0.56 ounces, the red dot is pretty impressive. The dual buttons make adjustments easy and provide nice tactile feedback. It's the best control I've ever used on a red dot designed for micro-sized pistols.
Ease of Use: 4/5
The optic is basically plug-and-play. Toss it on a gun, zero it and go! I'm taking one star off for the under-mounted battery and the adjustments lacking any feedback.
Durability: 4/5
The Classic Micro is made entirely from aluminum and is rugged for the day-to-day adventures of a rural living dad. For the price point, that's what you can expect to get.
Overall: 4/5
149
at Primary Arms
Prices accurate at time of writing
Prices accurate at time of writing
Final Verdict
The Classic Micro sight provides shooters with a solid mini optic for their littlest guns.
Primary Arms isn't breaking new ground with the Classic Micro, but they are opening up the red dot experience to shooters at most budget price points.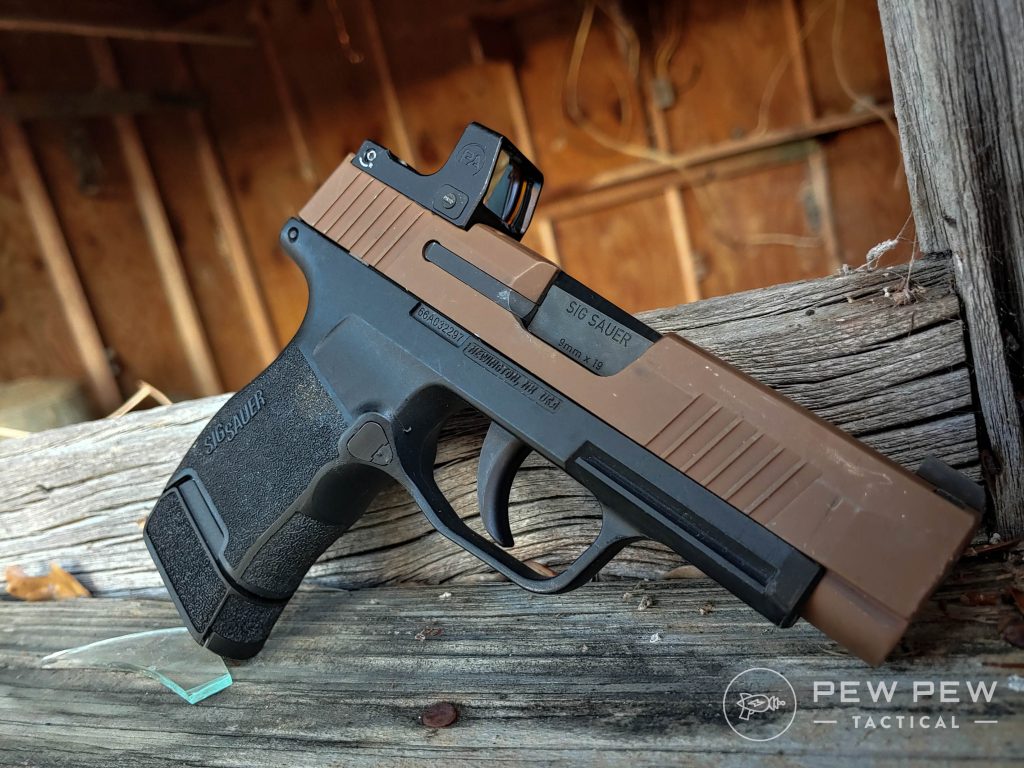 Don't expect to play Navy SEAL and go swimming or parachuting into a hostile warzone with it. Most optics sized to fit these small guns are not known for crazy durability standards. But for everyday carry, it does fine.
What do you think of the MRSC Micro Reflex Sight? Let us know in the comments below. For more optics, check out our recs for the Best Pistol Red Dots.