A while back I came across a manufacturer that was selling a lot of weapon lighting options to law enforcement agencies. Having come from that world, I was intrigued because I hadn't heard of the company before.
A couple of emails and phone calls later, I had some Nightstick products in my hands and I set out to test them.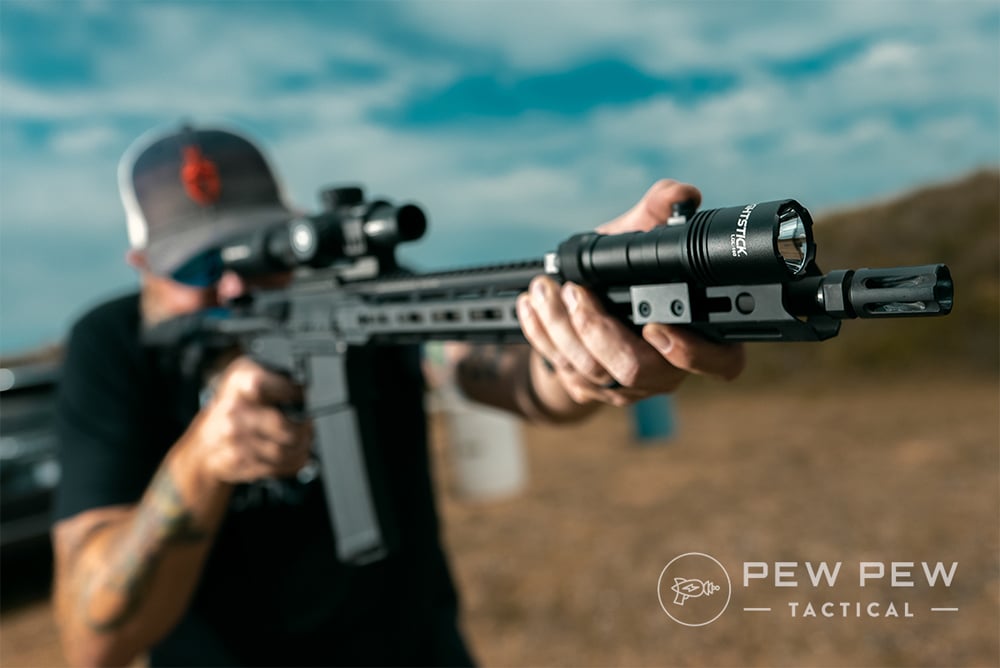 Having a good light on your weapon is one of the best accessories you can add.
I recently tested the LGL-160 to see why police agencies around America were adding them to their guns. I'll tell you my thoughts below, so read on!
Table of Contents
Loading...
Nightstick LGL-160 Review at a Glance
Pros
High output
Versatile mounting options
Accessories included
Cons
Switch may obscure some view if mounted at 12 o'clock
The Bottom Line
The LGL-160 is a bright, durable, light that comes with a full-service kit that includes everything you need to mount it to your long gun. You won't have to purchase remote switches, offsets, tail cap switches, or batteries – it's all here!
Specs & Features
1,100 lumens
IP-X7 waterproof
6061-T6 aluminum housing
Specification Source: Nightstick
105
at Gunmag Warehouse
Prices accurate at time of writing
Prices accurate at time of writing
Background
As weapon-mounted lights became more mainstream, companies started offering more complete packages to get shooters up and running quickly. In the old days, you had to buy different parts as accessories in order to get set up.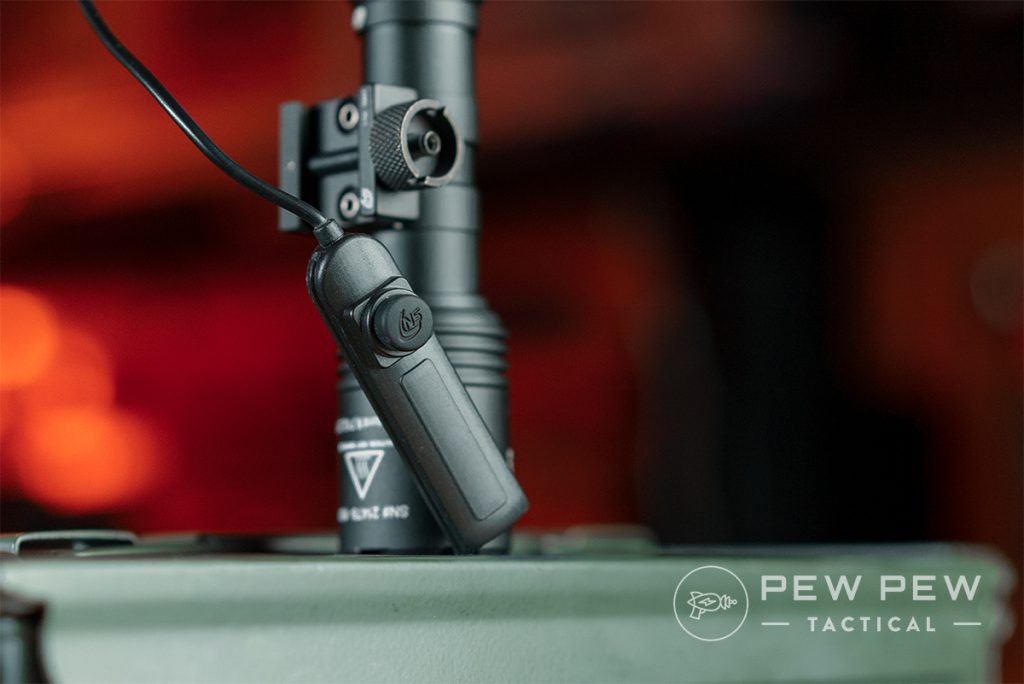 A tail cap, then a remote switch, then buy your mounting option to fit your rail. Cable management was an afterthought if it was even considered.
Thankfully, Nightstick offers the LGL-160 with everything you need to mount it and square it away very nicely. You don't have to buy things piecemeal anymore.
Who Is It For?
The obvious plug is that Nightstick sells predominately to law enforcement but they aren't exclusive. Cops have been trusting and using these lights for a few years now.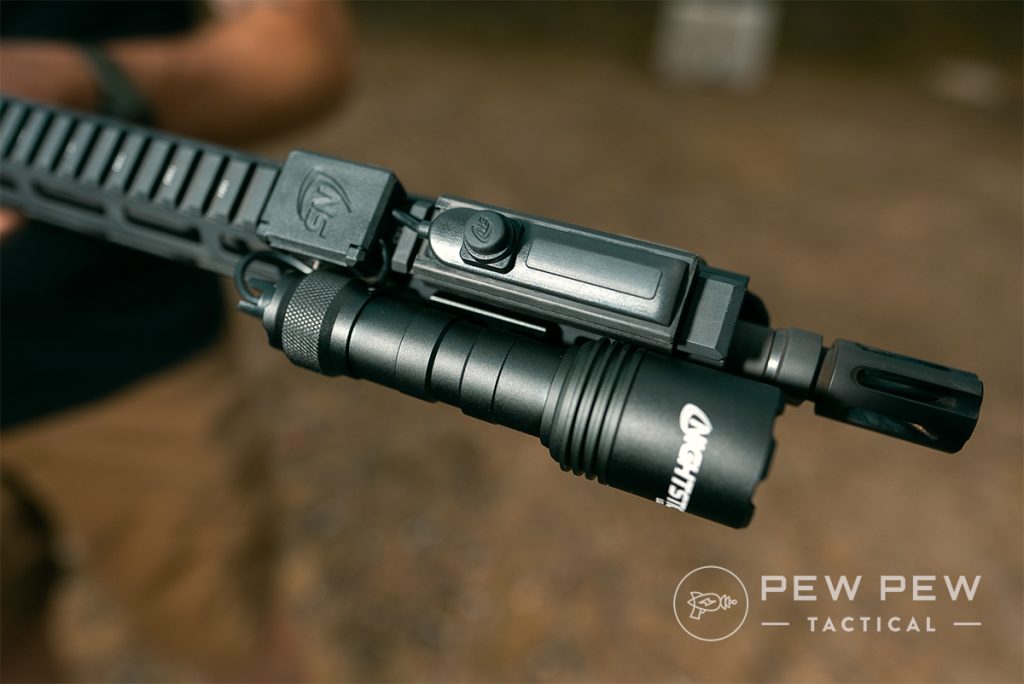 But anyone with the desire to confront the dark with a modern torch can mount this light to their long gun and enjoy its illuminating benefits.
Fit & Feel
The LGL-160 feels very sturdy while being relatively lightweight. Its 6061-T6 aluminum housing has a black, type III hard-anodized finish that feels very familiar.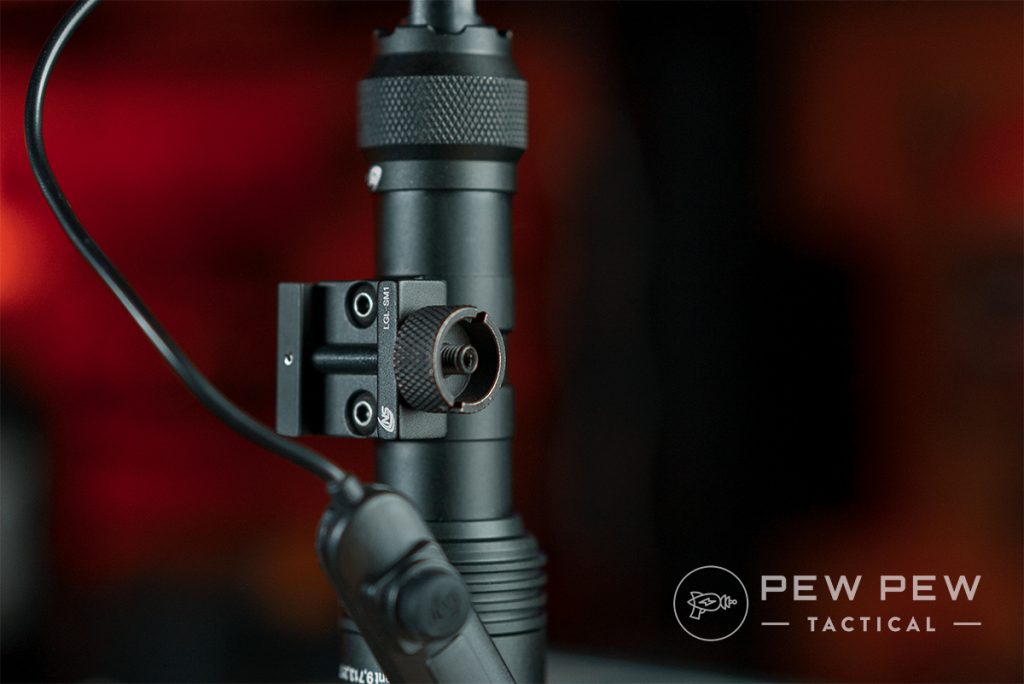 The tail cap is the only place I found knurling and this makes sense given the intended purpose behind this light. Its remote switch has a somewhat flat section for momentary lighting but there is a prominent switch for dedicated on/off.
How Does the Nightstick Perform?
The first category I tested was just mounting the LGL-160 with the included hardware. It was relatively straightforward, even to the point of removing the mount that came on it in favor of an offset that placed the light snugly in the 2:30 position.
After attaching it to the rail, I replaced the push button cap with the one connected to the remote switch. When I had the general placement for the switch picked out, I used the switch mount to add it directly to the Picatinny rail.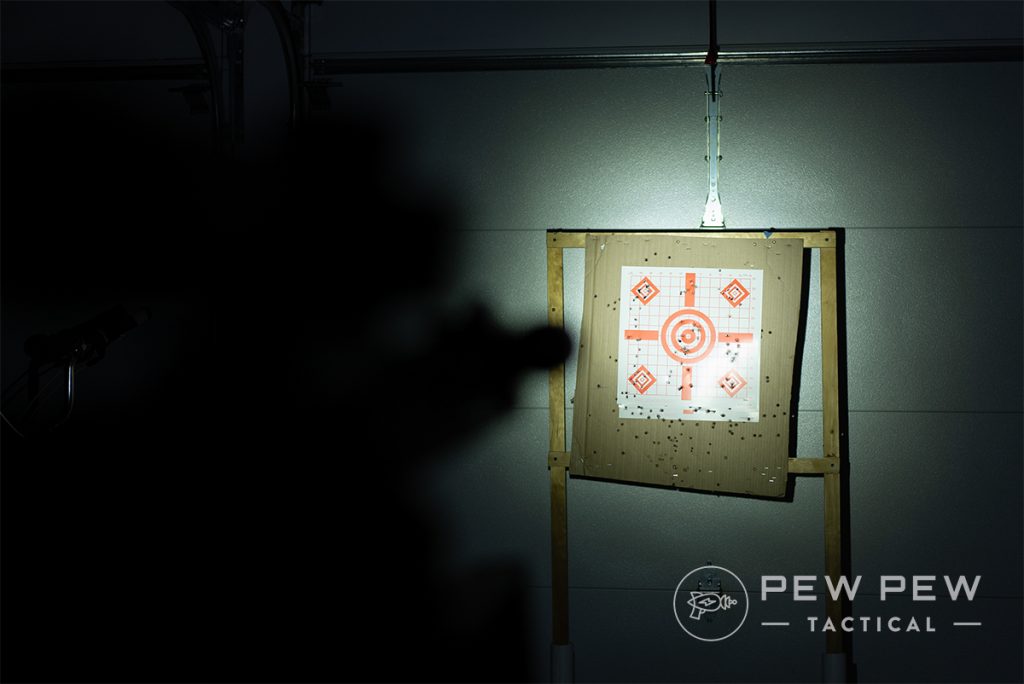 My cable needed some routing but thankfully Nightstick thought of that. After installing the wire management clamp, I marveled at the really clean setup.
Taking it out to the range, I tested for recoil but did not see any flickering. Everything stayed mounted nice and snug.
As for the beam, I was not able to test for far distance throw, but Nightstick rates the LGL-160 for 300 meters. Tested indoors, the beam is very bright and has a tight pattern up close so this tracks.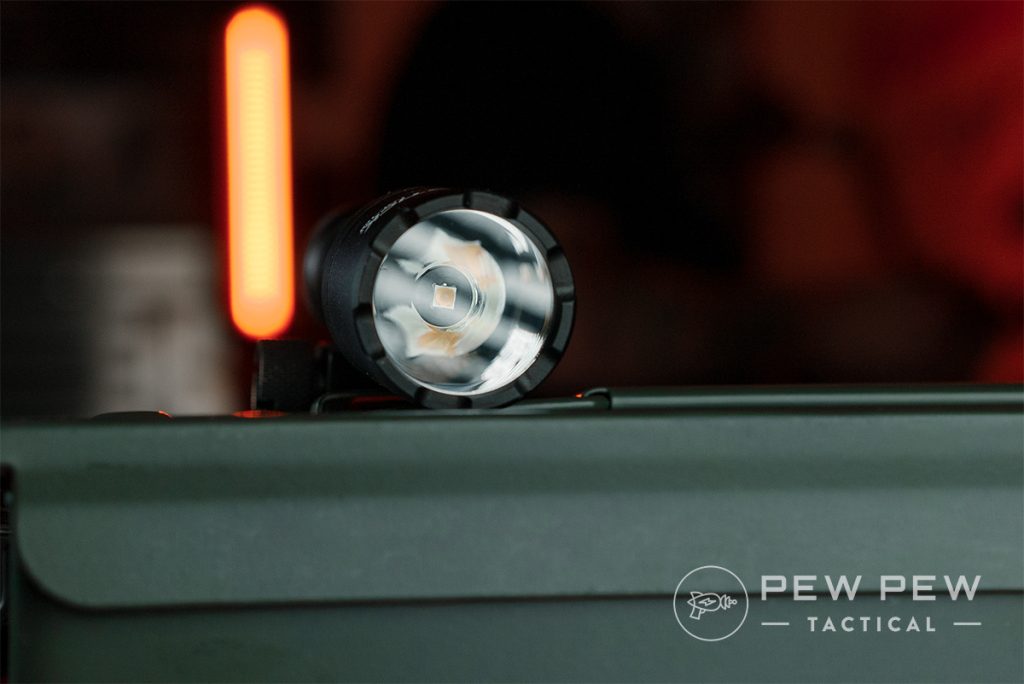 The light runs on two CR-123 batteries and has a listed run time of 2 hours.
What Sets it Apart?
Companies do seem to be including more of the "accessories" needed to mount your lights to rifles these days. This is likely due in part to the mentality of a dedicated weapon light as opposed to a converted flashlight.
The LGL-160 has enough accouterments to allow you a few mounting options and it does so without breaking the bank.
By the Numbers
Reliability: 5/5
Under limited testing, the LGL-160 has held up extremely well so far. I will follow up on this as testing continues.
Brightness: 5/5
The beam from the light is extremely bright and has a fairly tight, white, hot center.
Customization: 4/5
Getting a couple of mounting options, wire management, remote switch, and tail cap switch gives you a lot of options to set up the light just how you want it.
Value: 5/5
Seeing prices online of $139 for this whole kit is impressive to me. This is likely one of the reasons law enforcement is trending in Nightstick's direction. It's one thing for the individual to spend money for a quality light, but imagine having to buy 10, 100, or even 1,000 units.
Overall: 5/5
Final Verdict
I'm glad I got the tip about police agencies buying lights from Nightstick. After I tested them out for myself, I was really impressed.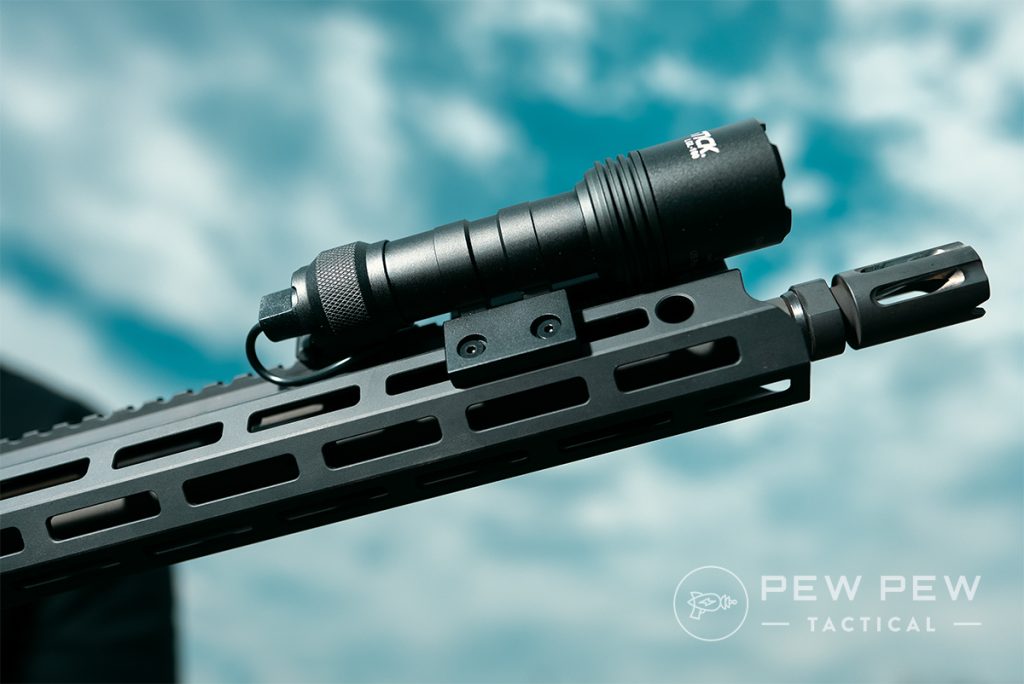 They are bright, seem durable, and the accessories allow you to mount the light in the most popular ways. The wire management makes for a clean setup and you don't have to buy anything extra because everything you need is in the box.
You get all this for a price significantly less than competitors. The cops just might be onto something.
How would you mount the Nightstick LGL-160? Let us know in the comments below and be sure to check out our 6 Best AR-15 Flashlights for more info!